Romania Adventure Holidays - from ice caves to high peaks
Romania is the perfect place for outdoor activities and adventure holidays. Located at the crossroads between eastern and central Europe, it's home to the wild Carpathian Mountains that stretch right across the country.
Rural Romania is full of jagged mountain ridgelines, primeval forests and contains the largest concentration of brown bears in Europe. Trek through forests, tracking bears, wolves and lynx or take a day trip into the Transylvanian Alps. You might not find Dracula (maybe stock up on garlic just in case), but you'll find castles, hilltop fortresses and painted monasteries. A perfect combination of culture and Romania adventure travel.
Where can I go? Your options
Piatra Craiului National Park
Piatra Craiului National Park is a gem amongst the Carpathian Mountains. Or, more specifically, a spike. It hosts the longest and highest limestone ridge in Romania (over 15 miles long and 6560 ft high). Likened to a dragon's spiny back or a dinosaur's skeleton, the ridgeline rises high above the pine forests - perfect for hiking.
Apuseni Mountains
The Carpathian Mountains and the Southern Carpathians make up a large part of central Romania. The lesser-known Apuseni Mountains sit out to the north west, an isolated pocket of remote wilderness. You can explore peaks and gorges, plus weave your way through a network of caves naturally carved out from the limestone rock.
Adventure Hiking in Romania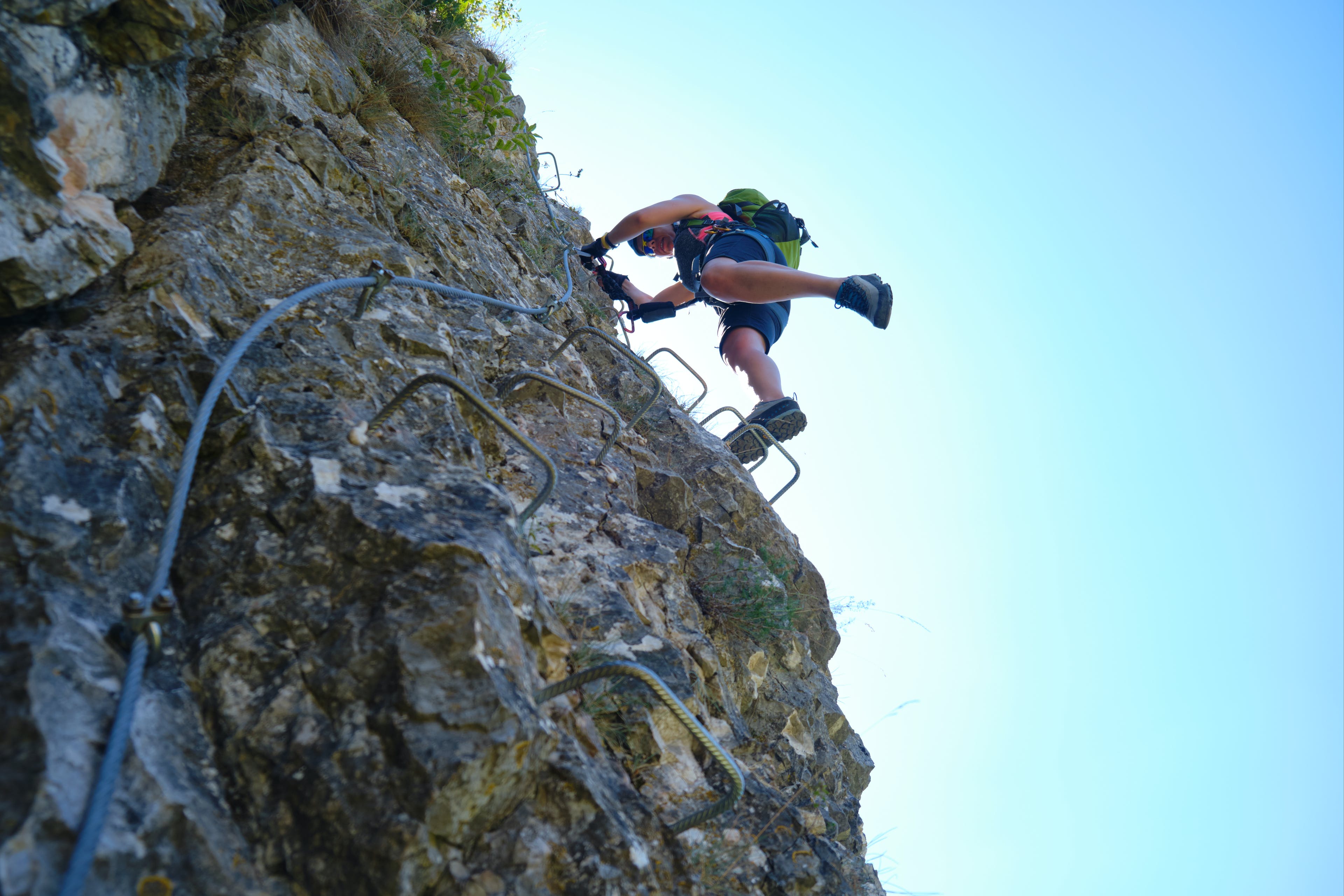 There are lots of mountains in Romania. And, as we all know, good mountains means good hiking. You can take your pick from the main north-south Carpathian mountain ridge, the Southern Carpathians (sometimes known as the Transylvanian Alps) or the Apuseni Mountains. All have plenty of high-level hikes amongst nature and verdant green valleys. You can even spend the night in the mountains thanks to traditional mountain huts.
Expect karst limestone plateaus and arches, hidden waterfalls and forested valleys. Plus there's plenty of via ferrata in Romania - tackle wire bridges and climb cliff faces on metal rungs to spice up your Romania adventure.
To really get in the mood, check out this Hiking and Via Ferrata in Romania Photo Story. For more practical advice, our Guide to Hiking in Romania is your best bet. Or just dive in and start browsing Trekking and Hiking Holidays in Romania.
Caving Adventures under Romania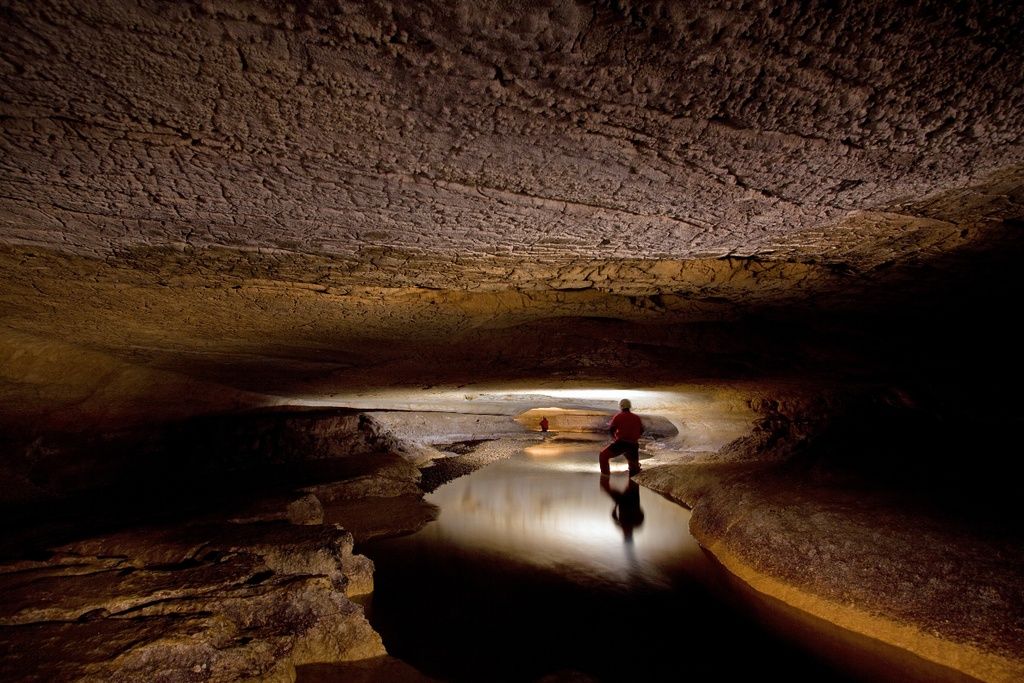 Limestone rock provides the perfect base for natural caves and gorges. Thanks to this rock, Romania is full of tunnels to explore. Weave your way through passages and archways on your hike. Or head well below ground to explore a mystical network of subterranean passages, galleries and caverns.
To have a unique, underground Romania adventure holiday, check out our Hiking, Biking and Caving in Romania trip.
Cycling Adventures on Road and Gravel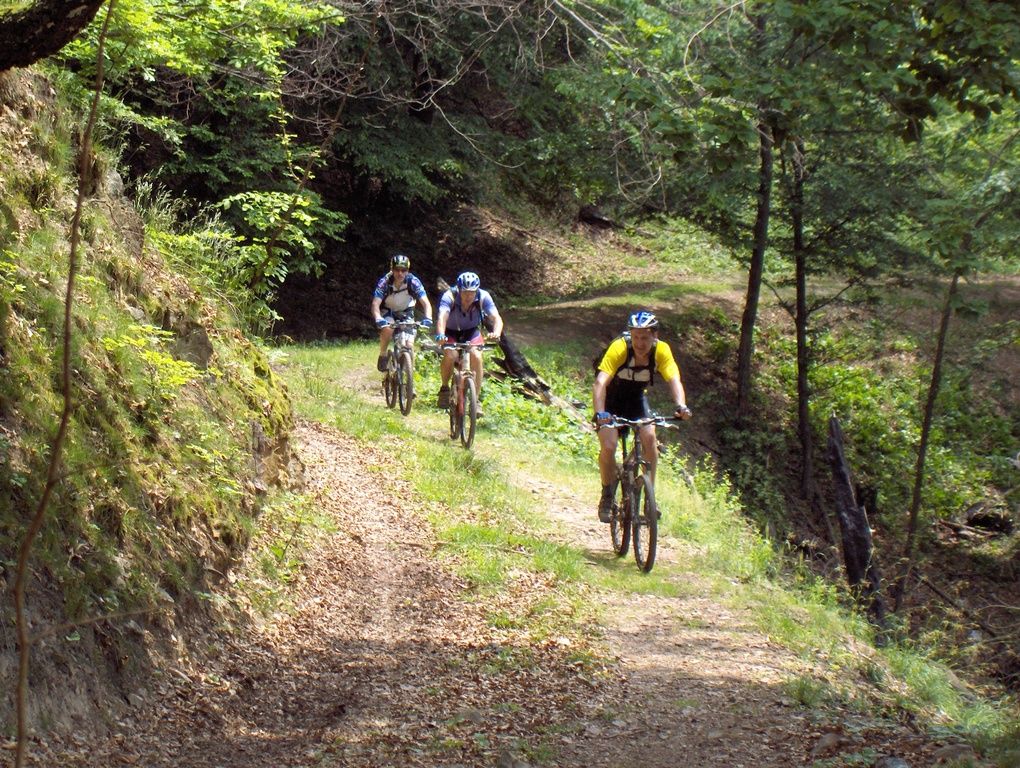 On the subject of cycling, there are some really great options here - whether you're bombing down the trail on a mountain bike or riding up quiet country lanes. Perhaps a remote ride across a karst plateau takes your fancy (with full suspension!). Or taking in the best of Romania's Danube Delta on a multi-day cycle tour with a small group of new friends.
To keep that wanderlust building, have a read of our Guide to Cycling in Romania.
Wildlife Watching and Rewilding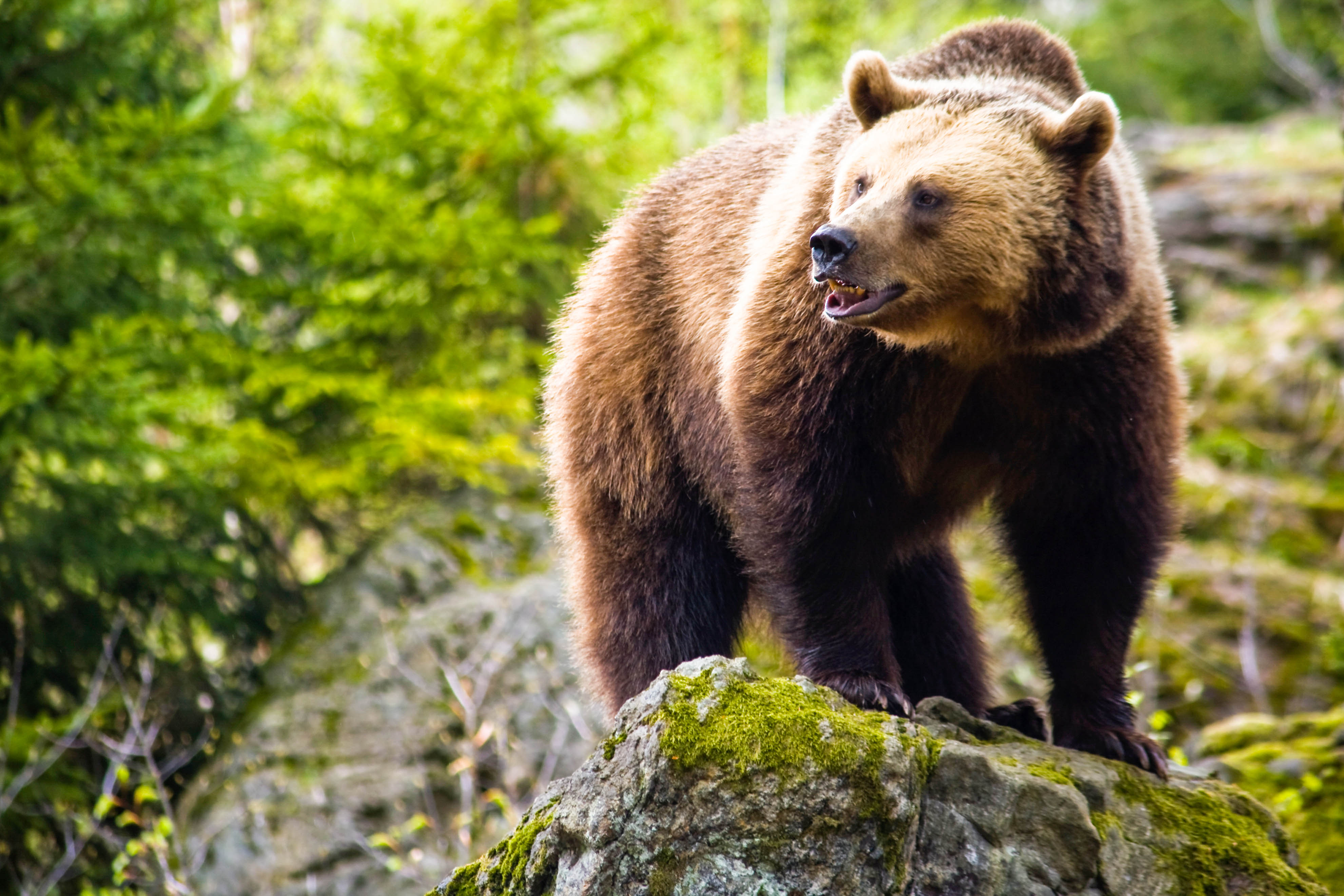 It's hard to mention adventure holidays in Romania without talking about bear watching - and all the fantastic rewilding projects in the area. Creep through the forest tracking wolves, brown bears and bison deep into the Tarcu Mountains.
Learn about the current projects from your local guide and support rewilding just by being there. (A portion of your trip cost is donated directly to the project.) Experience the more adventurous side of wildlife watching, camping out under the stars hoping to hear the distant howling of wolves.
Read our interview with Rewilding Europe who, amongst many other great projects, have successfully reintroduced bison into the Southern Carpathians: How Rewilding is Offering Tourism a Greener Future.
Snowshoeing across Winter Mountainsides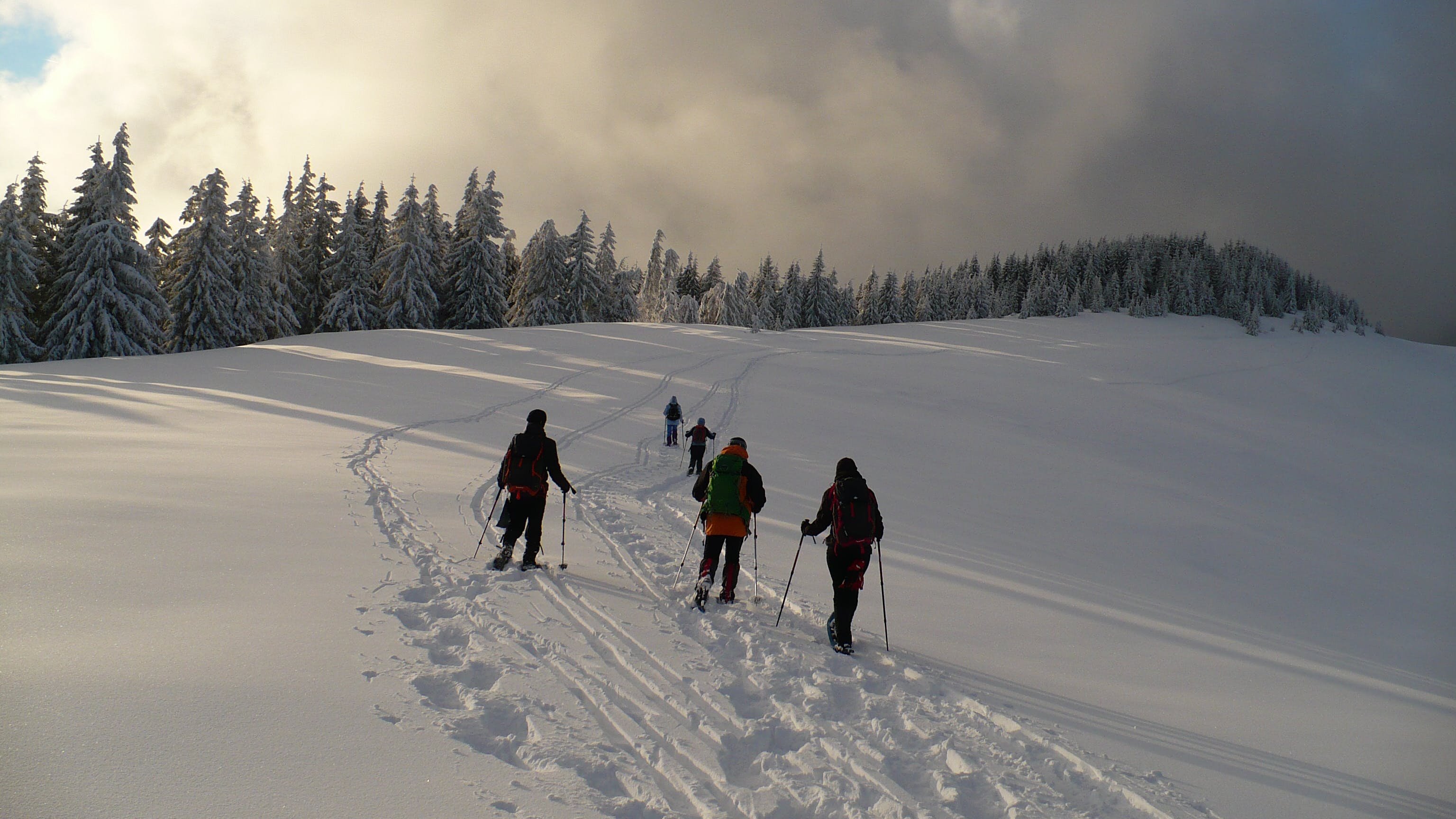 In winter, the Carpathian Mountains are coated - trees and all - in a deep layer of snow. This makes the perfect environment for a snowshoeing expedition. If you've been subconsciously dreaming of snowy forests since you first read Narnia, this might just be the adventure for you. Don a pair of snowshoes to hike across the silent, snow-covered hillsides - breaking trail through the pine trees. See the frozen pinnacles of Vartop Ice Cave and travel deep into an ancient glacier. After long frosty days in the hills, head back to relax in your cosy guesthouse.
Sound good? Here's the full Snowshoeing in Romania adventure: private tours of a winter wonderland.