The dusty, bustling souks of Marrakech, the rugged High Atlas mountain range, Taghazout's peeling right-handers and of course, famous Berber hospitality.
Morocco has something for all tastes. If you're looking for a varied adventure, Morocco has one key facet. The High Atlas Mountain range, home to the highest mountain in North Africa, is a mere 4 hours from the all-year-round warm water and great waves of Taghazout.
If you wish, you can be standing at 4,167 metres above sea level on Toubkal's summit one morning, and be roughly 1 metre under sea-level that evening.
Here's how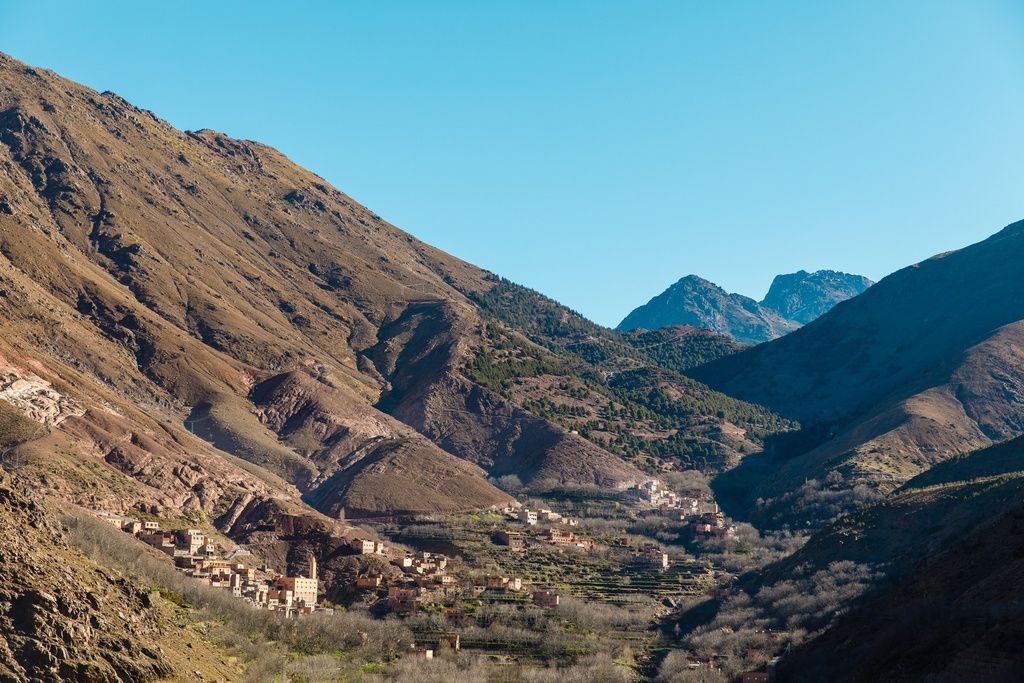 Marrakech can best be described as a bustling, sensory overload. Once you land in Marrakech, you'll need to head to the main square, Jamaa El Fna, which is where most accommodation is situated. From the airport, you can pay roughly 40 Dirham (3 pounds) for a taxi to the town-centre approximately, or approximately 20 Dirham (1.5 pounds) for the public bus.
On arrival, you'll be hit by the iconic UNESCO square, the Jamaa El Fna. If you arrive during the day, you'll only see a great empty space with a variety of restaurants, hammams and 'drinks bars' scattered around the edge of the square.
However, by night the square comes alive with a medley of food stalls, snake charmers, medicine men, traditional musicians and tooth pluckers who'll kindly offer DIY style dental care for a very reasonable price. They'll generally have a tray of molars to prove of the efficacy of their methods.
The square is the city's focal point for the surrounding souks. The souks seem impenetrable and impossible to navigate at first. However they are surprisingly compact. You can buy a variety of spices, crafts and leathers at a very negotiable price.
The souks are best in either the early morning or late evening. In the morning, goods are auctioned to local traders which can be quite a spectacle. In the late evening, from 7 to 8pm, market owners are shutting down, and the intensity of hustle starts to drop, allowing for more leisurely perusing.
Suggestions for things to do in Marrakech
The Jardin Majorelle is a heavily visited site in Marrakech. Designed by French painter Jacques Majorelle, the exotic gardens and Berber museum are well worth a visit.
The Photography Museum of Marrakech is a beautiful building showcasing early photography of Berber culture. A visit here will provide a great insight into Berber history before you set off for the mountains. The rooftop cafe provides a brilliant cityscape view of Marrakech, especially at the evening prayer call.
Things to watch out for
Pick-pockets are rife, especially in the main square.
If you take your camera out visibly in front of performers, you will likely be asked for a 'contribution'.
Black henna ink can be toxic to your skin if you choose to get a holiday tattoo.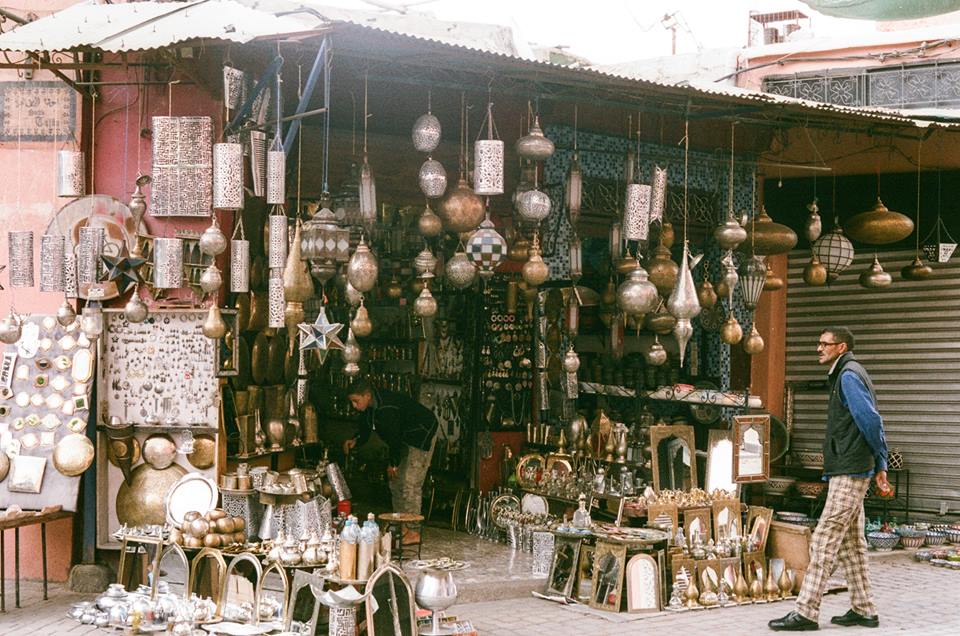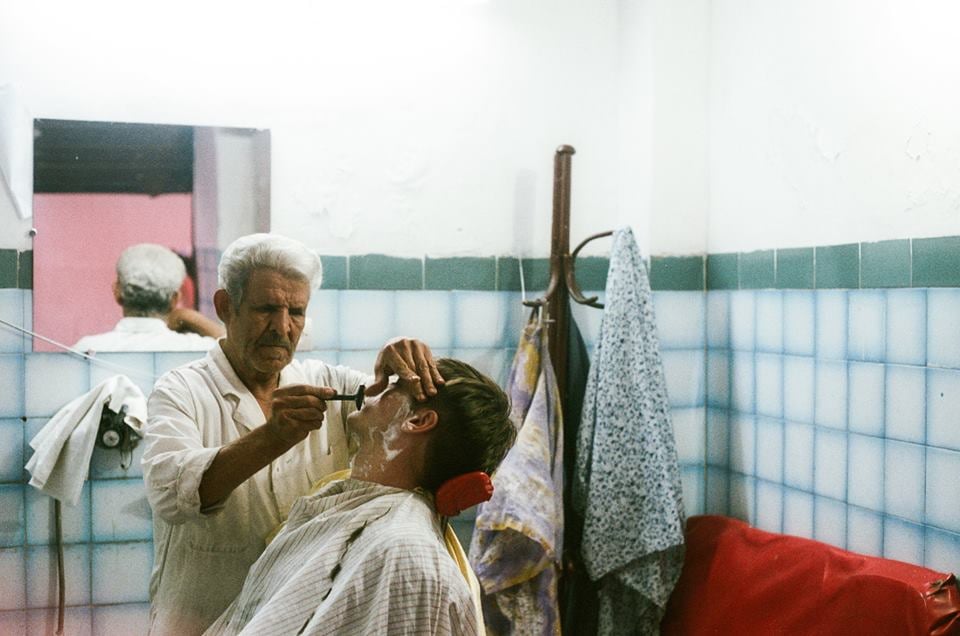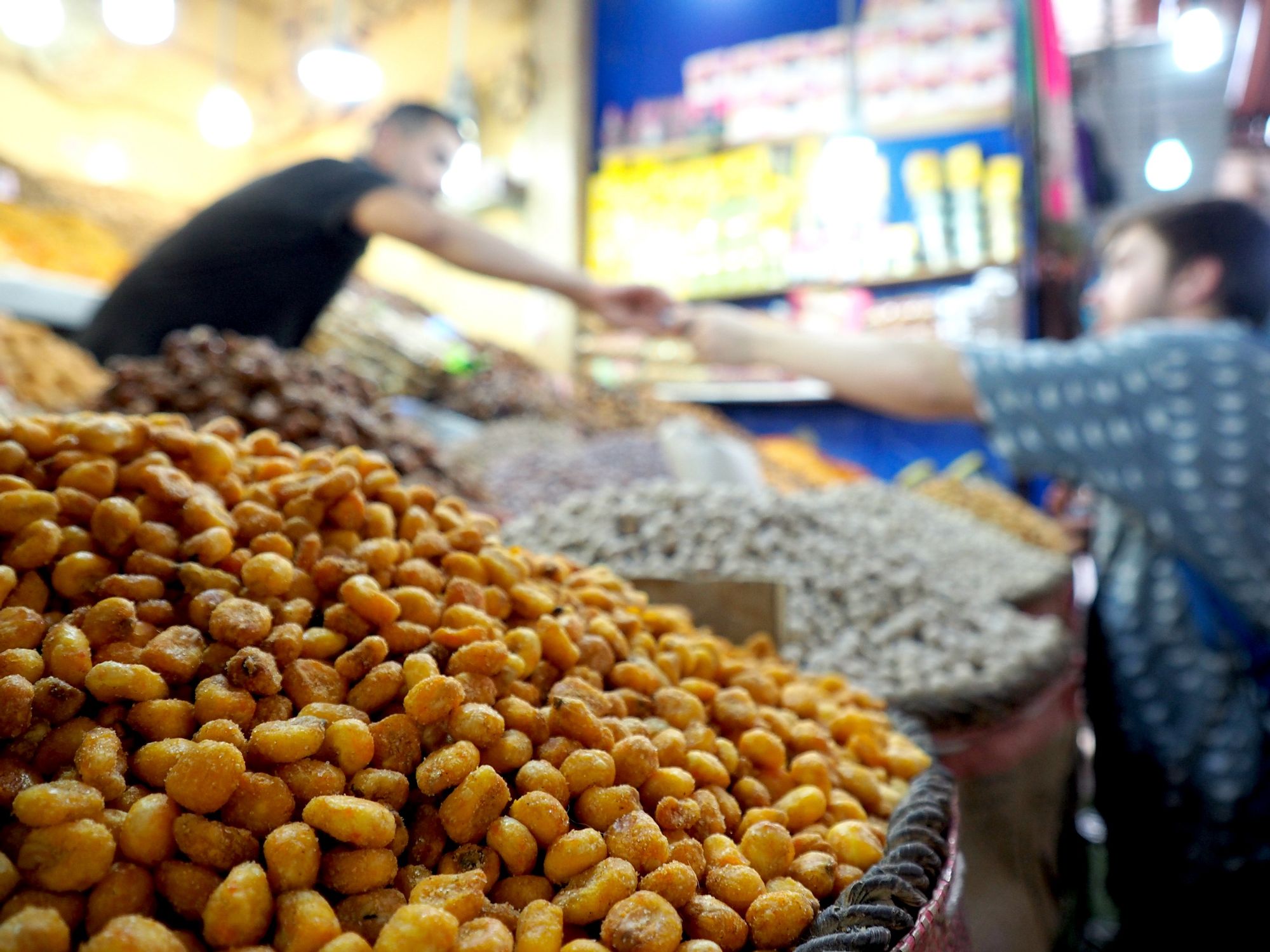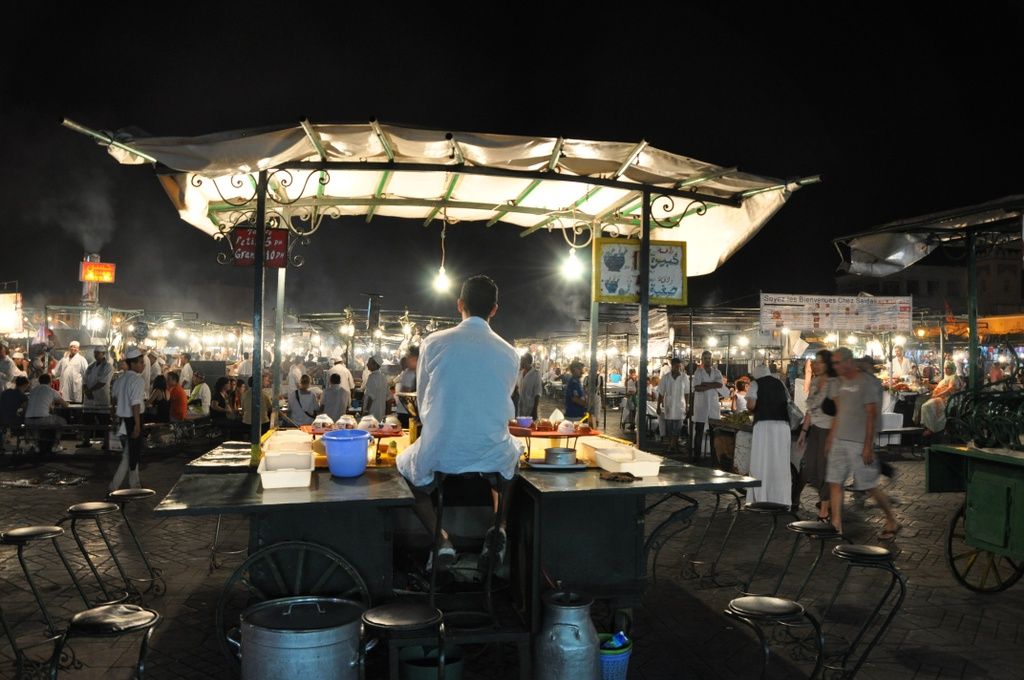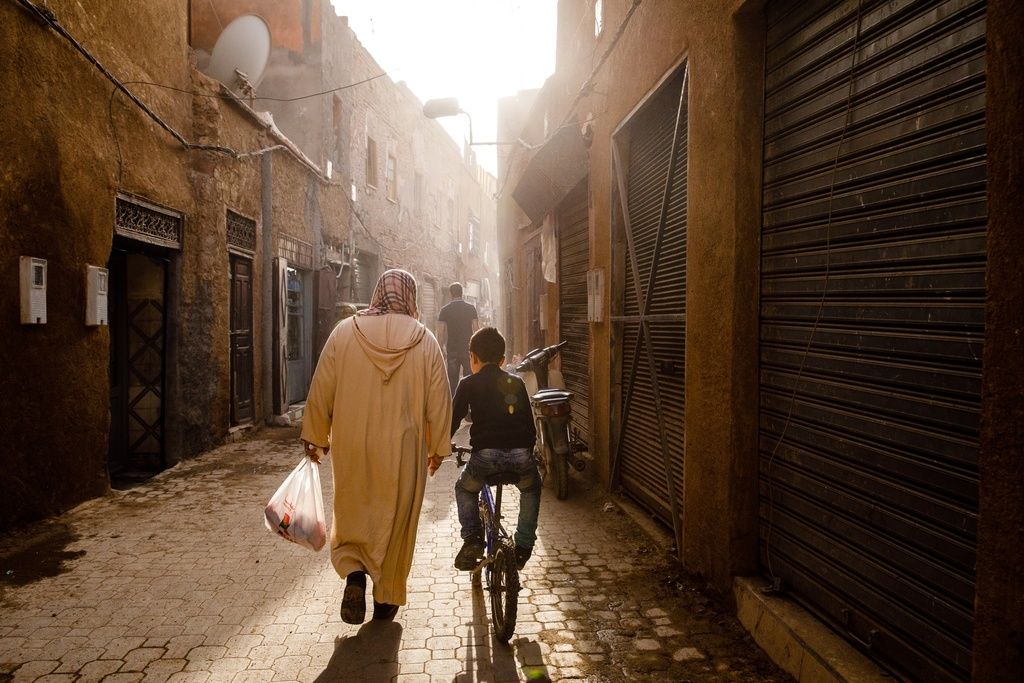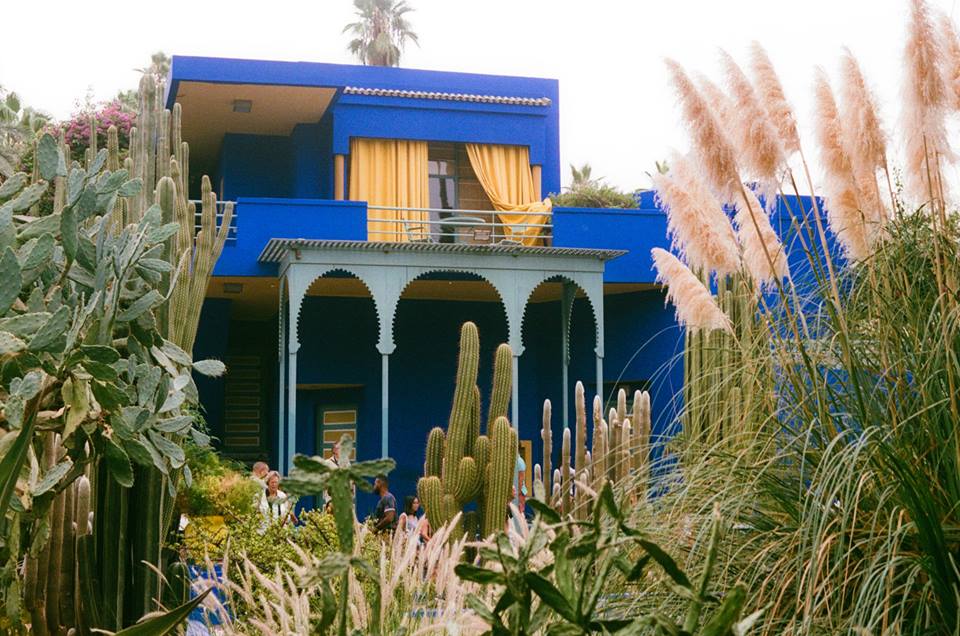 Marrakech to Imlil
Once you've had your fill of Marrakech, you should set your sites to the towering monster 63km south of the city. Your access to Mt Toubkal will be through the town of Imlil. Imlil is the home-town of our local host Mohamed Aztat, who would be your host if you opt for our weekend package. Included in the package is a transfer from Marrakech to Imlil, which is roughly a 2-hour drive.
Alternatively, if you wish to have a little more freedom on the whole trip and are ready to brace driving on the right-hand side (amongst other hazards), then hiring a car can be a good option.
On our previous trip, we used Majdoline Travel who we couldn't have recommended highly enough. Lahcen made the hire seriously easy, and was cheaper than various competitors. Our trusty Dacia Sandero was very fuel efficient and unbelievably nippy.
Alternatively, if you wish to share a taxi, you would be looking to pay roughly 50 Dirham a seat, or 300 Dirham for a private taxi.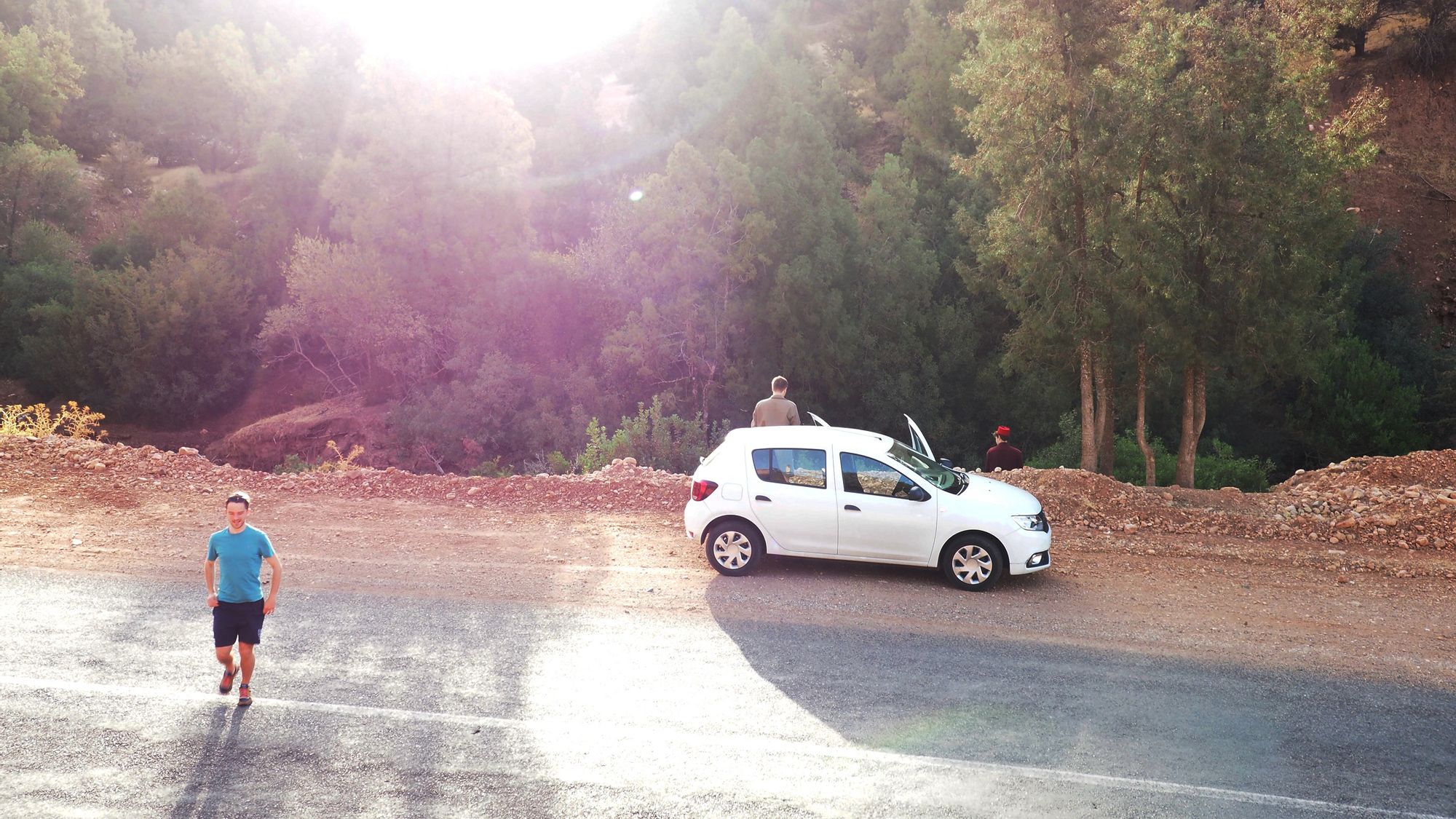 Summiting Toubkal
From your base you in Imlil, you'll start your hike to the base camp at 3,200m, where you'll rest up for the evening.
The next morning, you'll wake up at the crack of dawn for an attempt at the summit for sunrise, a truly magical moment.
The hike is challenging whenever you go, but you'll have the option of either going in the summer or winter. The winter is more challenging, but very rewarding.
If you'd like to take a slightly slower, less travelled route, the circular trek is a good choice. As well as allowing you slightly more time to acclimatise to the altitude, you'll get to see the Ighouliden waterfalls. The Azzadene valley provides seriously serene trekking.
What you'll need to bring
Waterproofs
Towel
Beanie and gloves
Breathable shirts and trousers
Sun protection.
First aid kit. (Your guide will have this as well.)
Toiletries
Sanitary supplies (toilet paper, wet wipes, and ziplock baggies to carry out)
The following can be hired from your guide in Imlil
Head torch
Day-pack
Water bottle
Warm jacket
Broken-in hiking boots of hiking shoes
Crampons and Ice axes (if you're going in winter)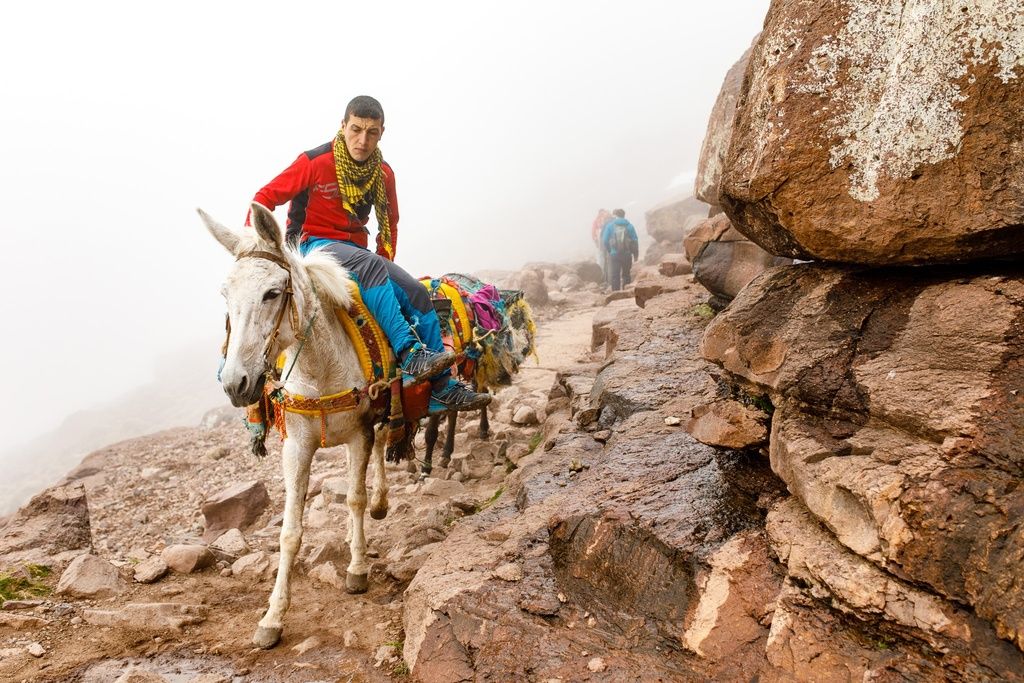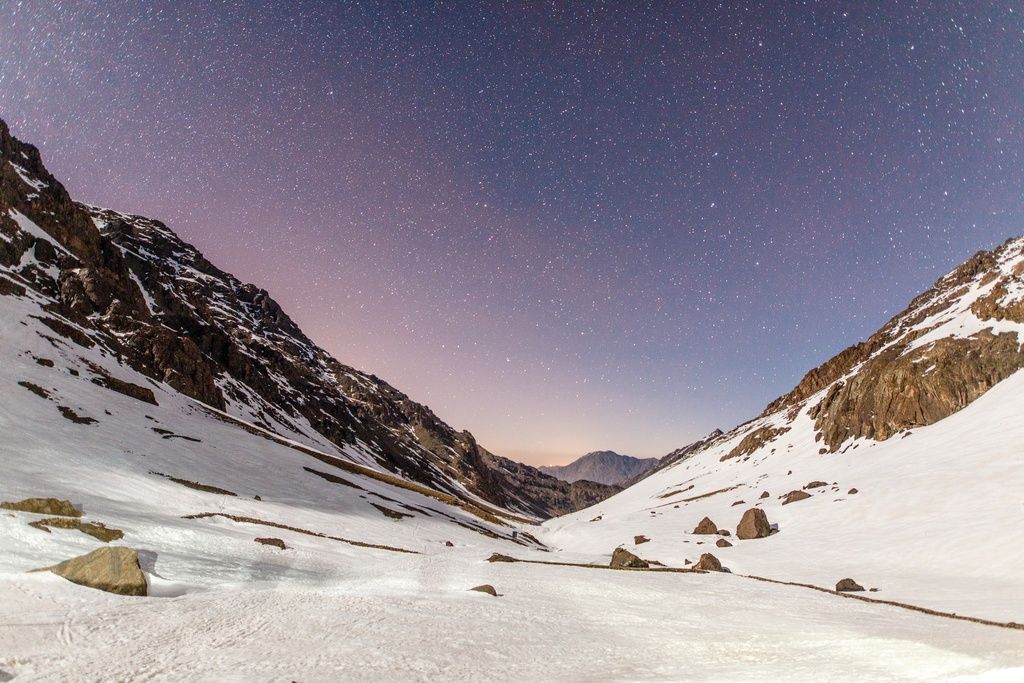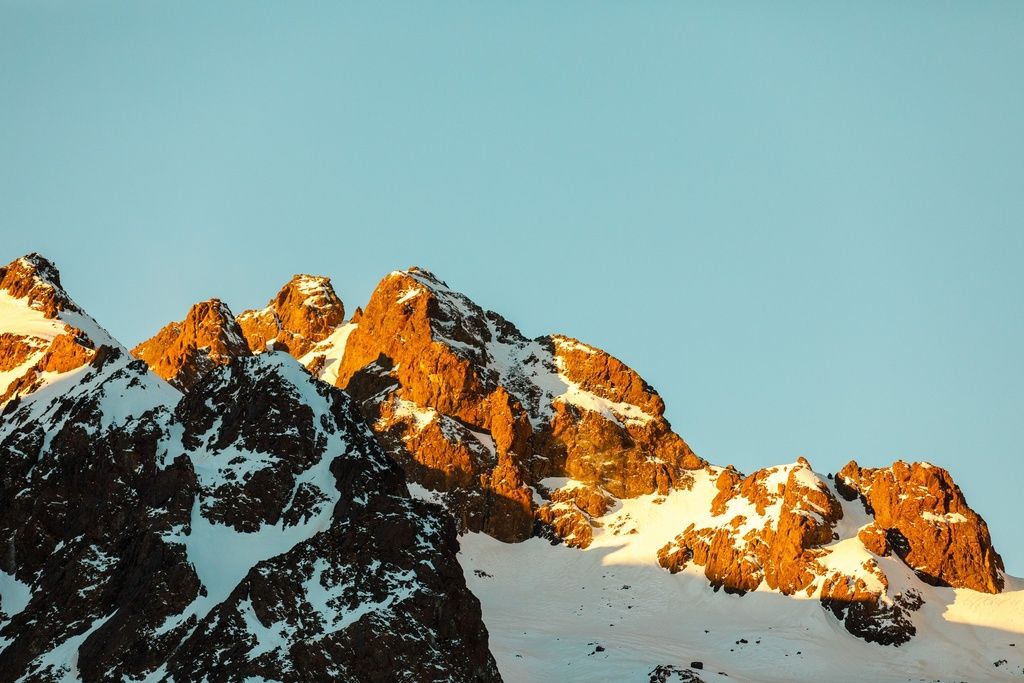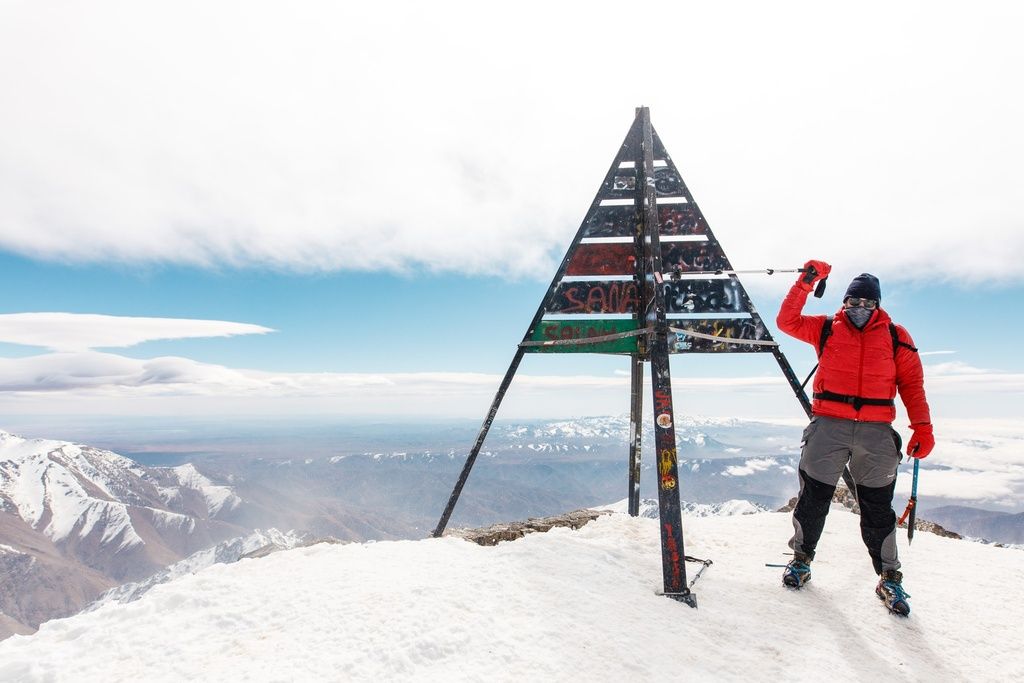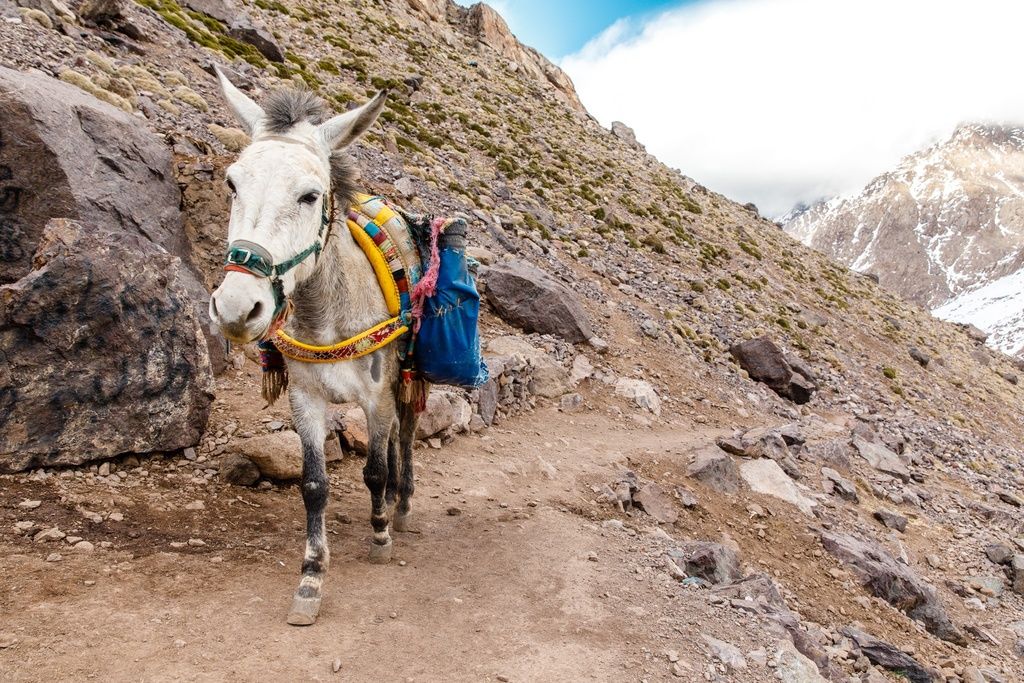 Imlil to Taghazout
Your legs will not be thanking you at this point. From Imlil, Mohamed can arrange a transfer directly through to the beach in Taghazout.
However, if you have hired a car and wish to extend your stay, doing the drive yourself over a couple of days can be a good option, if you're happy to tackle on the infamous Tizi n'test pass. The drive is approximately 5 hours, but taking your time through the pass has its perks.
The route connects the Atlas mountains with Taroudant, which will take you straight through to the motor-way down to Agadir and on through to Taghazout. The drive will open up incredible panoramic views of the Souss region.
As driving experiences go, I'd say it would be top of my list. Don't be afraid to use your horn around corners.
If you'd like to extend your stay through the mountains, there are plenty of gites that will accommodate you. We stopped at a gite named Auberge La Haute Vue, sitting at 2,100m. The owner and host Mustapha was extremely accommodating in true Berber spirit he lit a fire for us in the evening and served up the meanest tagine we'd had yet. He also took the trouble to teach us a local Moroccan card game called 'Ronda'. We aren't convinced that all the rules made it through the language barrier, but we enjoyed it all the same. You can call him on +212661400191 or contact him on the email address [email protected]
The accommodation was simple yet comfortable, and a perfect base with access to a variety of much shorter surrounding hikes (if you're legs could handle it).
Tin Mal Mosque
If you have time, visiting the Tin Mal Mosque in Tin Mal is highly recommended, and is around an hour from the Auberge La Haute Vue.
Built in 1153, the Mosque was designed as a Koranic school and was used as a fortress for the local town of Ifouriren. The ruins have a solemn yet calming atmosphere, and is definitely worth a visit. The Mosque stays locked, however upon arrival, the guardian will spot you and offer a tour. A tip will be expected.
Whilst driving through the Tizi n'Test pass, you may even be lucky enough to come across a tree populated with goats grazing on the famous Moroccan export, the Aragan nut, used most commonly in shampoo.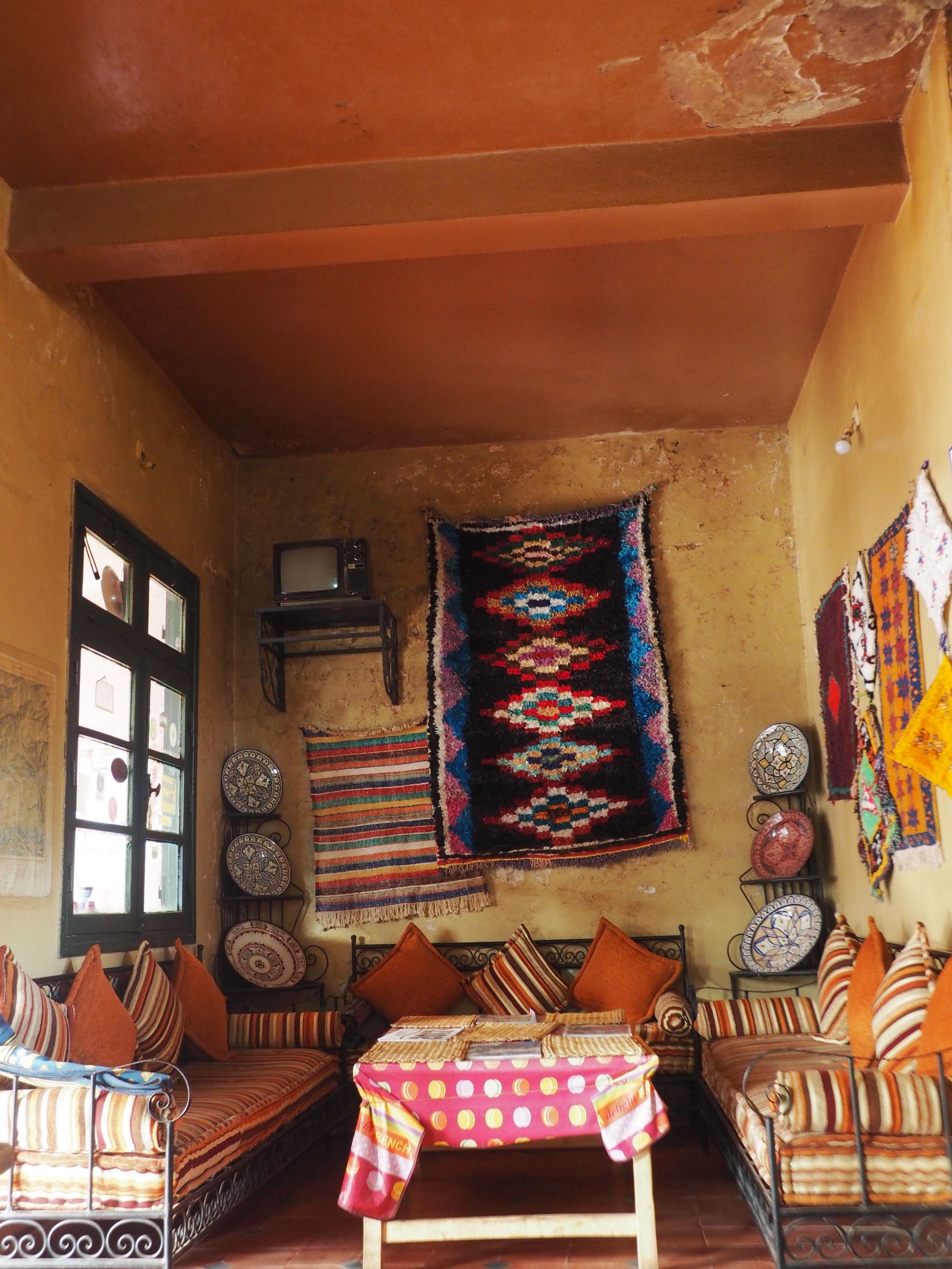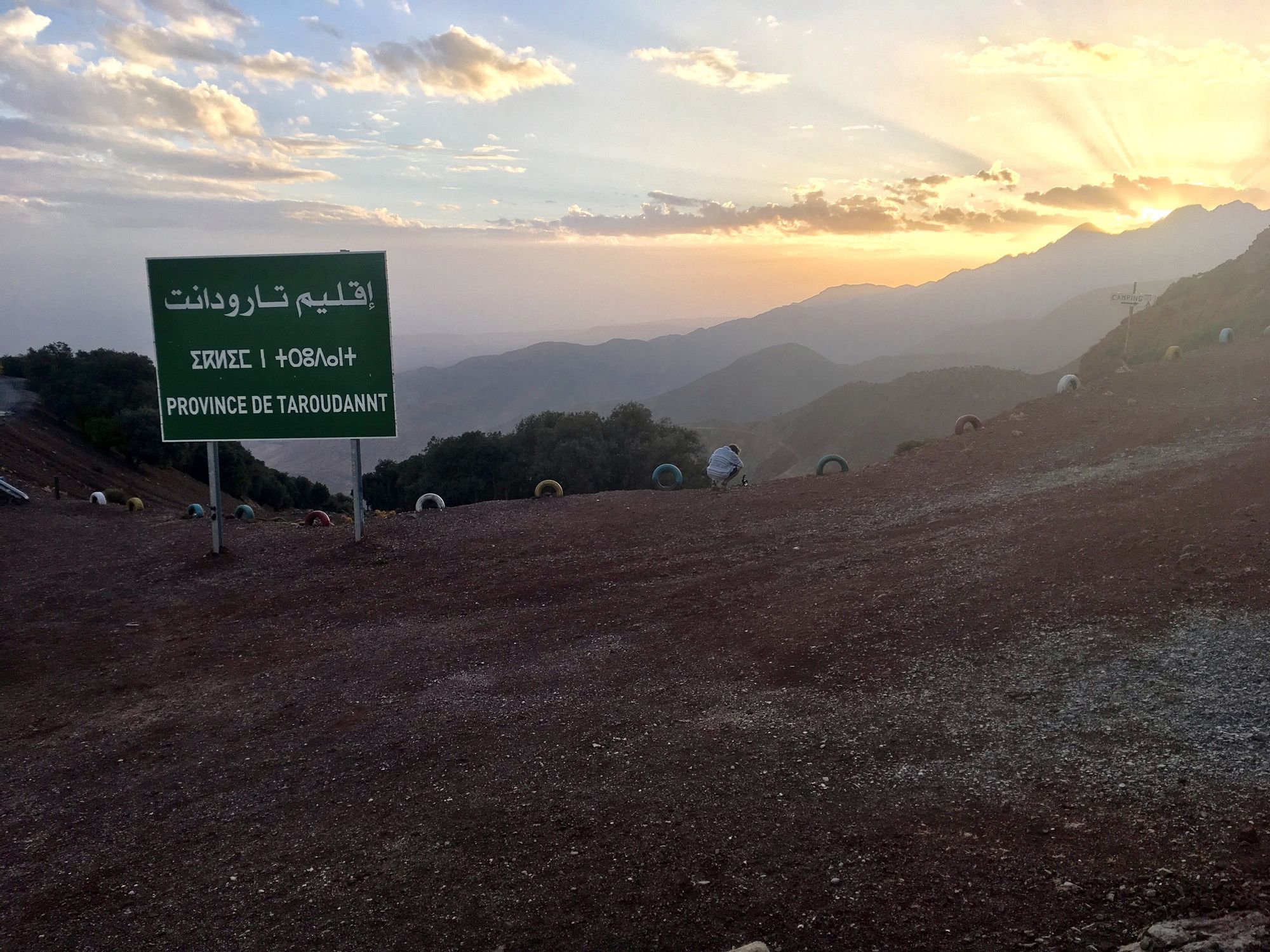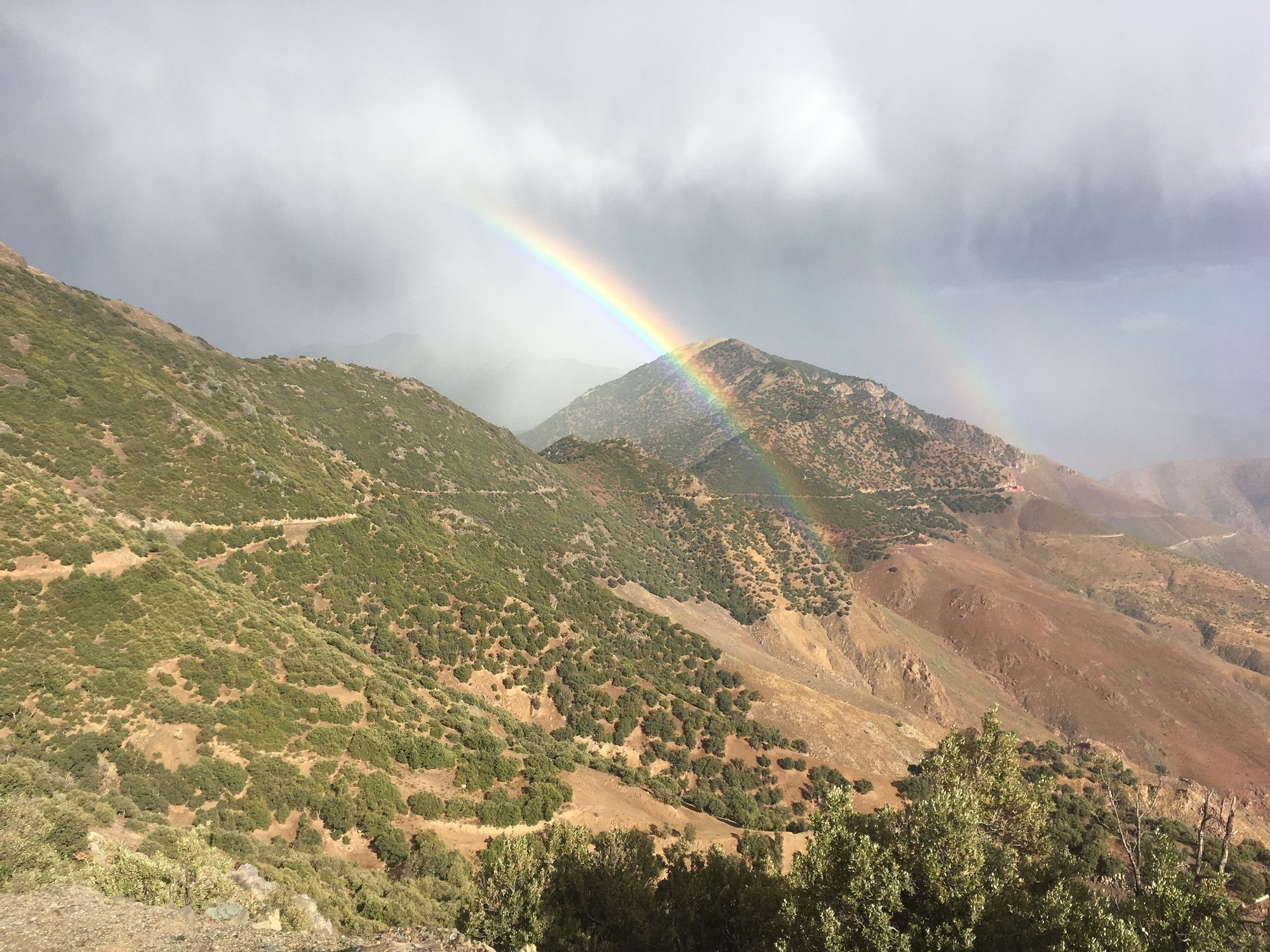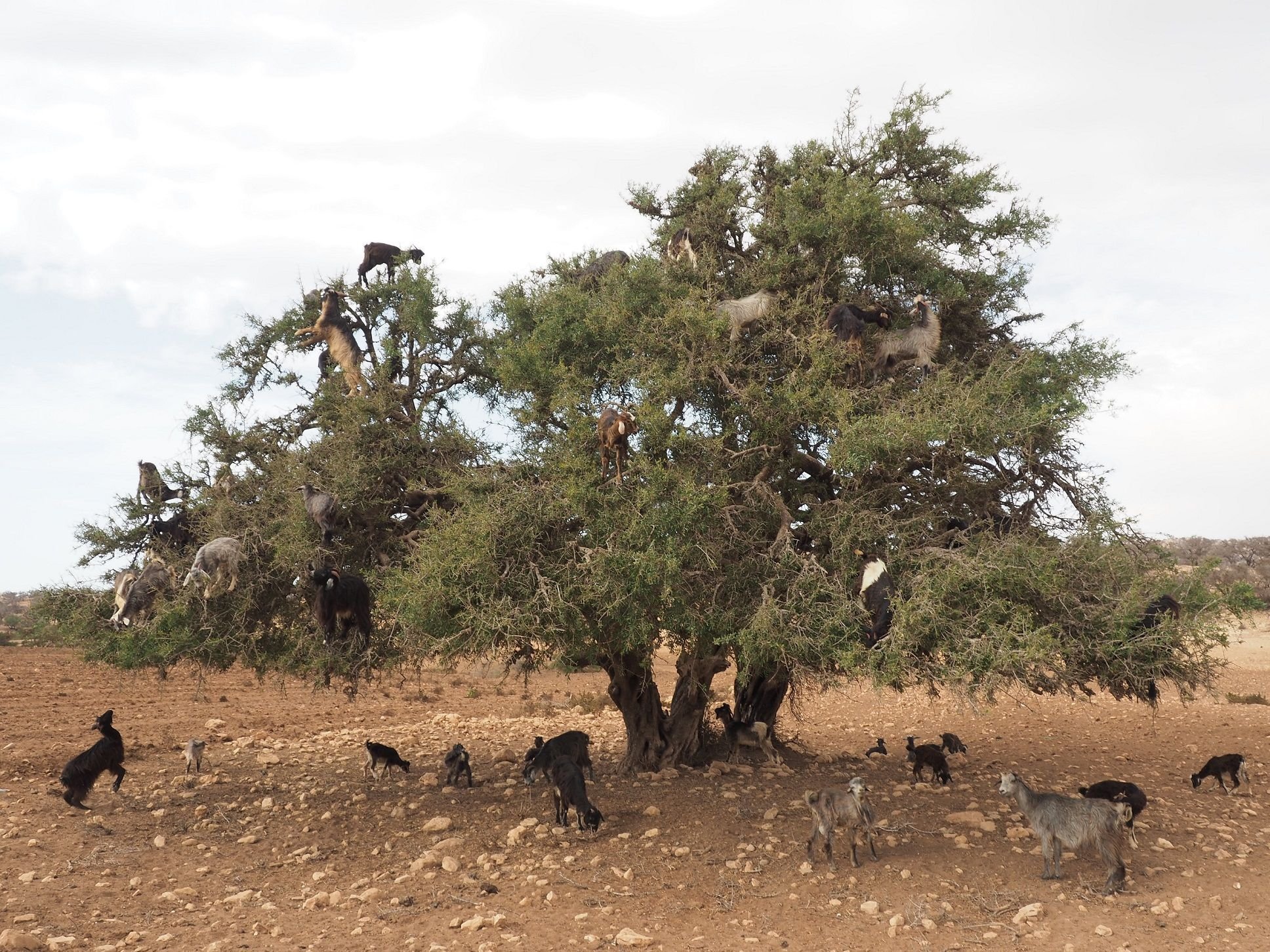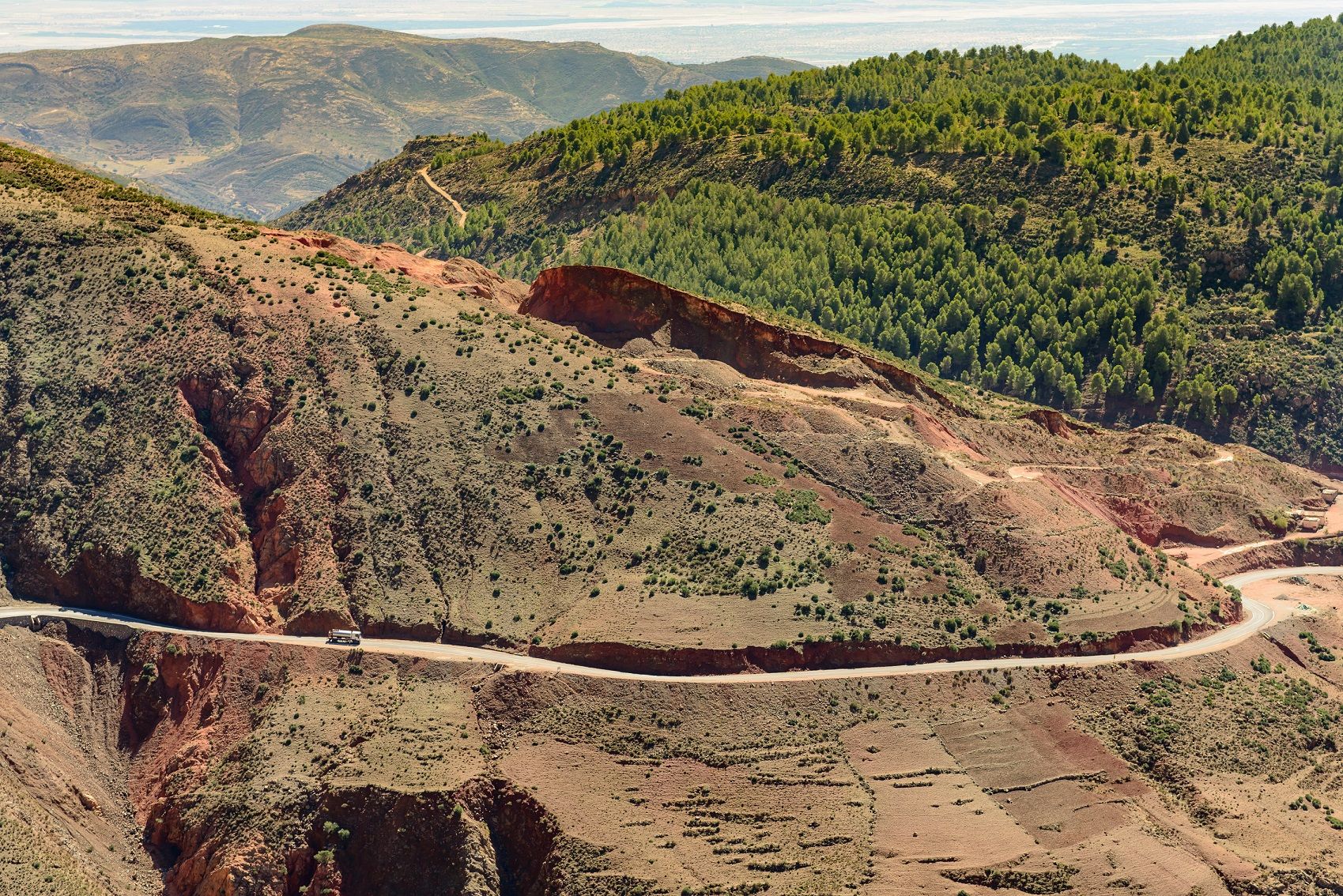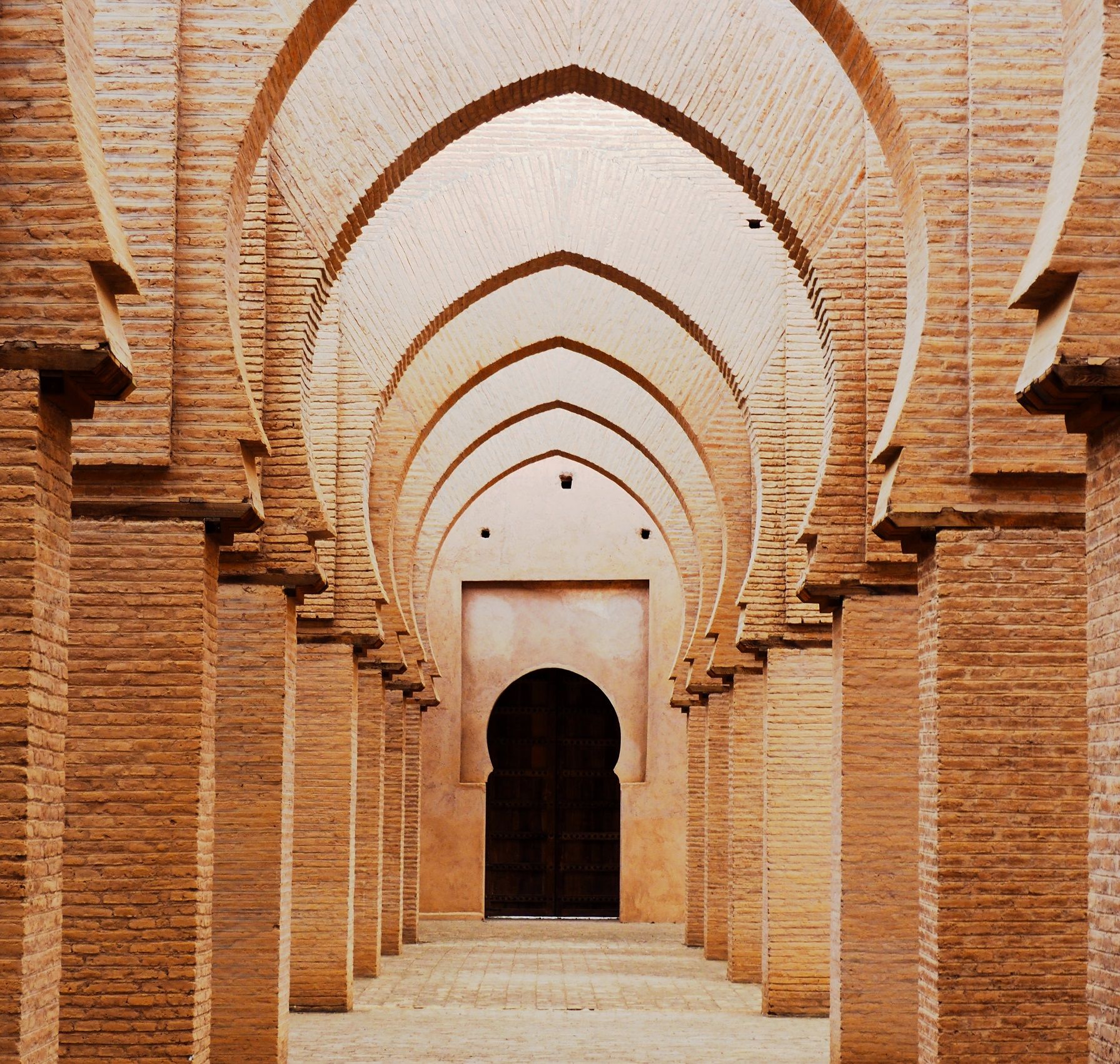 Taghazout
The pokey little surf town of Taghazout lies 18 km from Agadir. Traditionally a fishing village, this town now is a European crowd favourite due to all year-round warm water and consistent waves.
There are plenty of places that will hire accommodation and surf boards, however for a hassle-free experience, the 3-day surfing package is your best bet. Alternatively, a 6-day option is available if the weekend package doesn't quite scratch your surfing itch.
The accommodation is overlooking the beach, and has incredible beach and sunset views. Our apartment had a yoga studio on the top floor, which proved an ideal antidote to a day of getting battered in the waves.
Your instructors will drive you to the best spot for the day. This may will require a drive of varying length, but will a maximum of an hour. The local knowledge is more than worth it for the best waves of the day.
Your adventure will include much welcomed lunches, but just ensure you bring enough water with you for the day. And don't drink the tap water.
For dinner in the evening, there are plenty of reasonably priced restaurants on the sea front. There is an abundance of fresh fish in town, and the sellers are often more than happy to gut and de-bone any purchases you make on the sea-front, generally free of charge.
What you'll need
Beach towel
Beach bag
Sun protection (hat, sunglasses, sunblock)
Beach shoes or sandals
Plenty of water for the beach
Swimming costumes
Taghazout is a dry town, but if you'd like a beer at the end of the day, a short drive 30-min to Agadir can remedy that.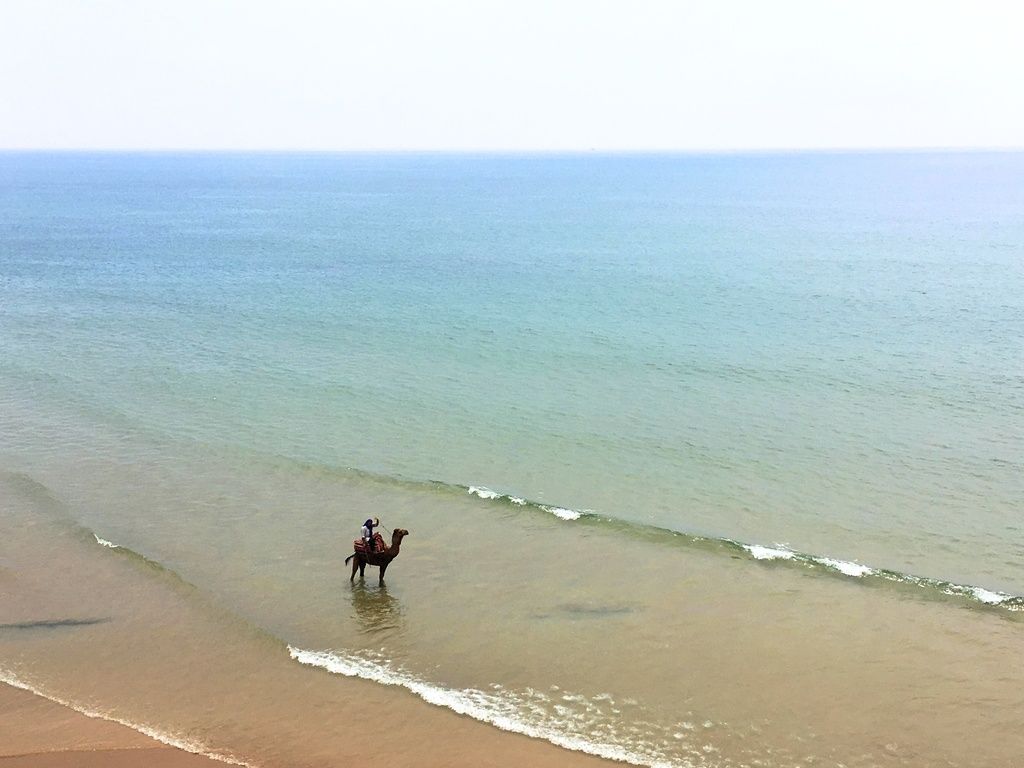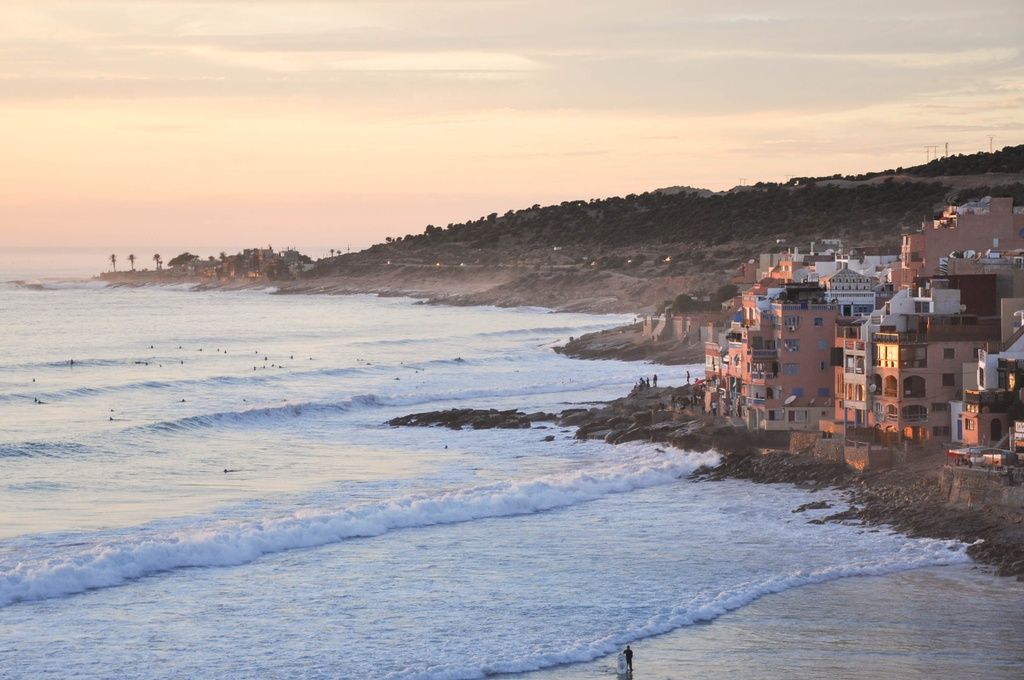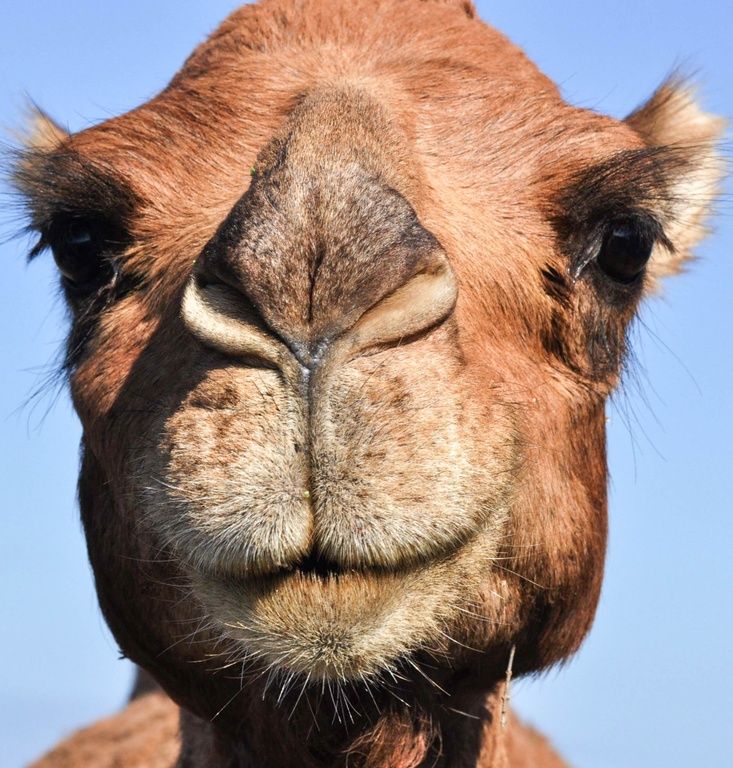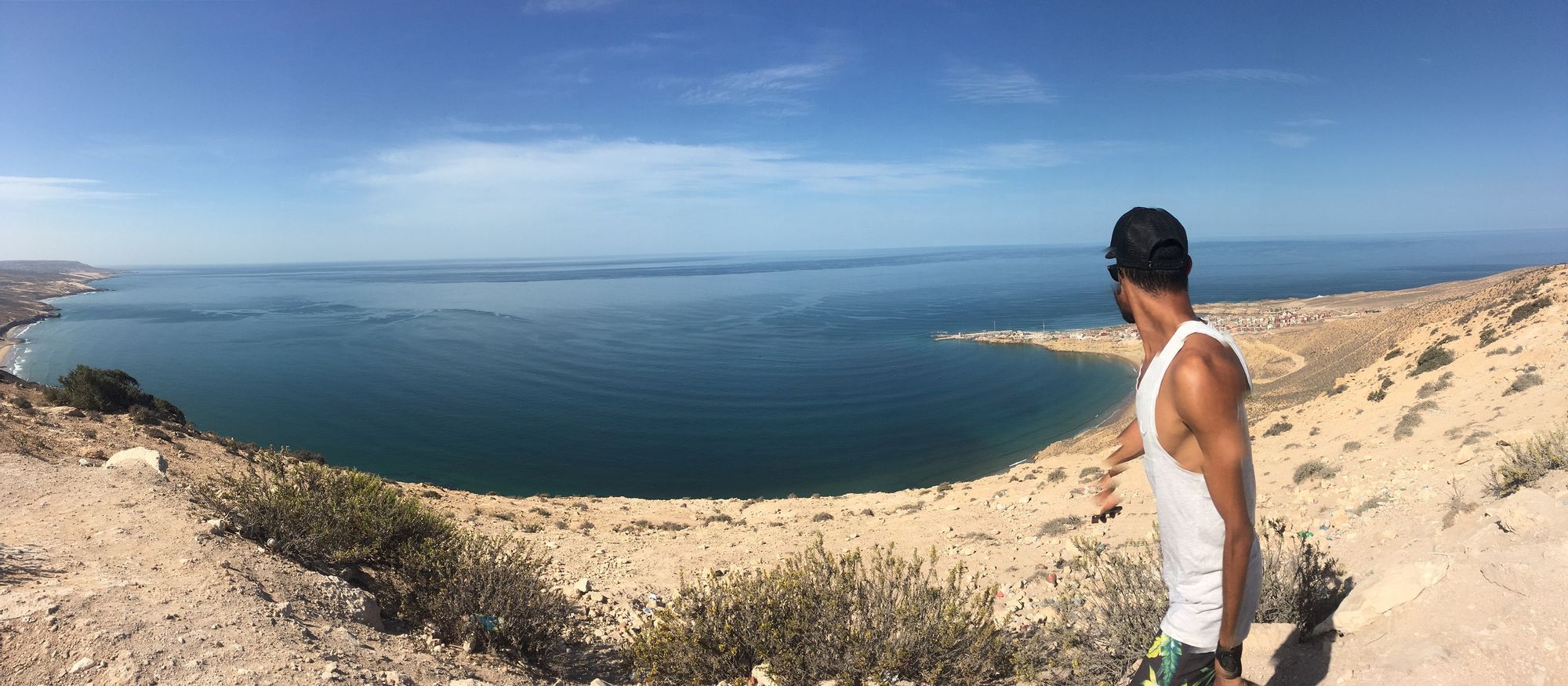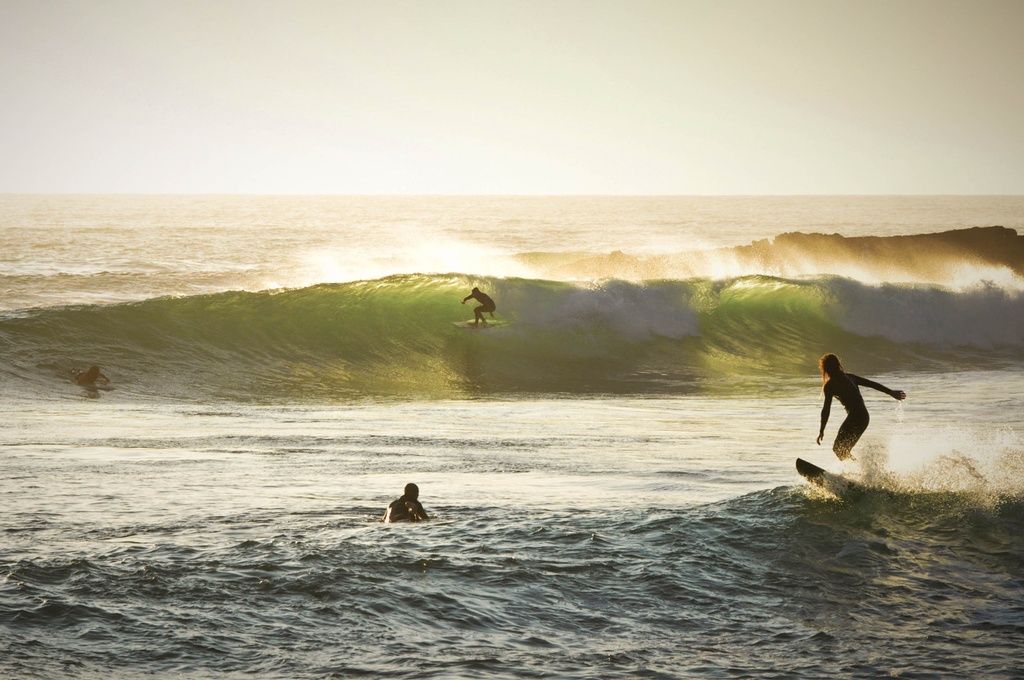 After Taghazout
Transfers back to the airport after your trip are included in the package. However if you have your own transport, a visit to Essaouira would be well worth it.
If you're looking to extend your adventure and want to experience some Moroccan desert, you should consider a quad bike tour of Essouria's desert. These are available through Palma squad, who are the leading quad bike tour operator in the region.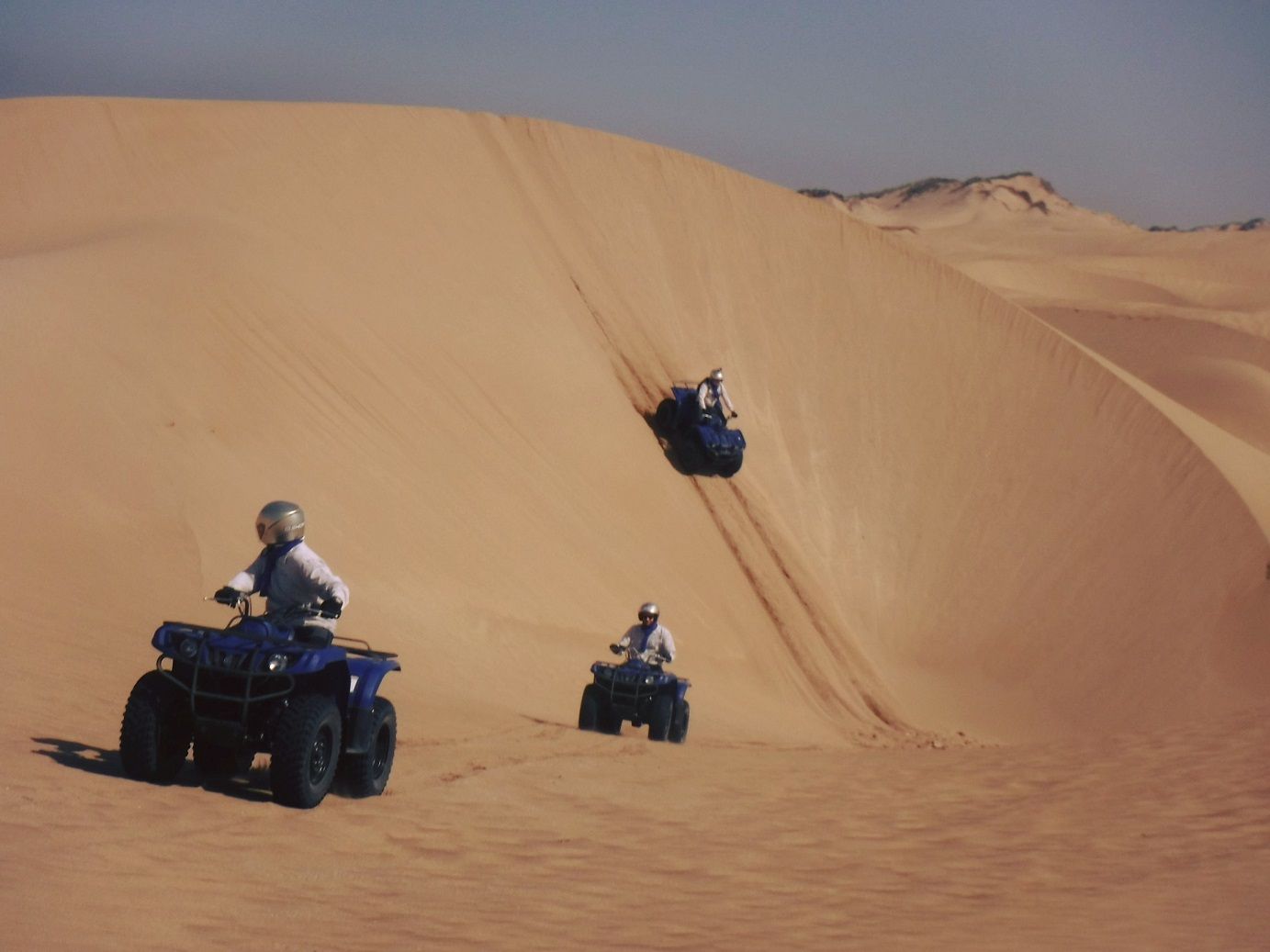 Morocco is such a vibrant and versatile adventure destination. If you're looking to cram a diverse range of activities into a short amount of time, Morocco is a sure-fire choice.