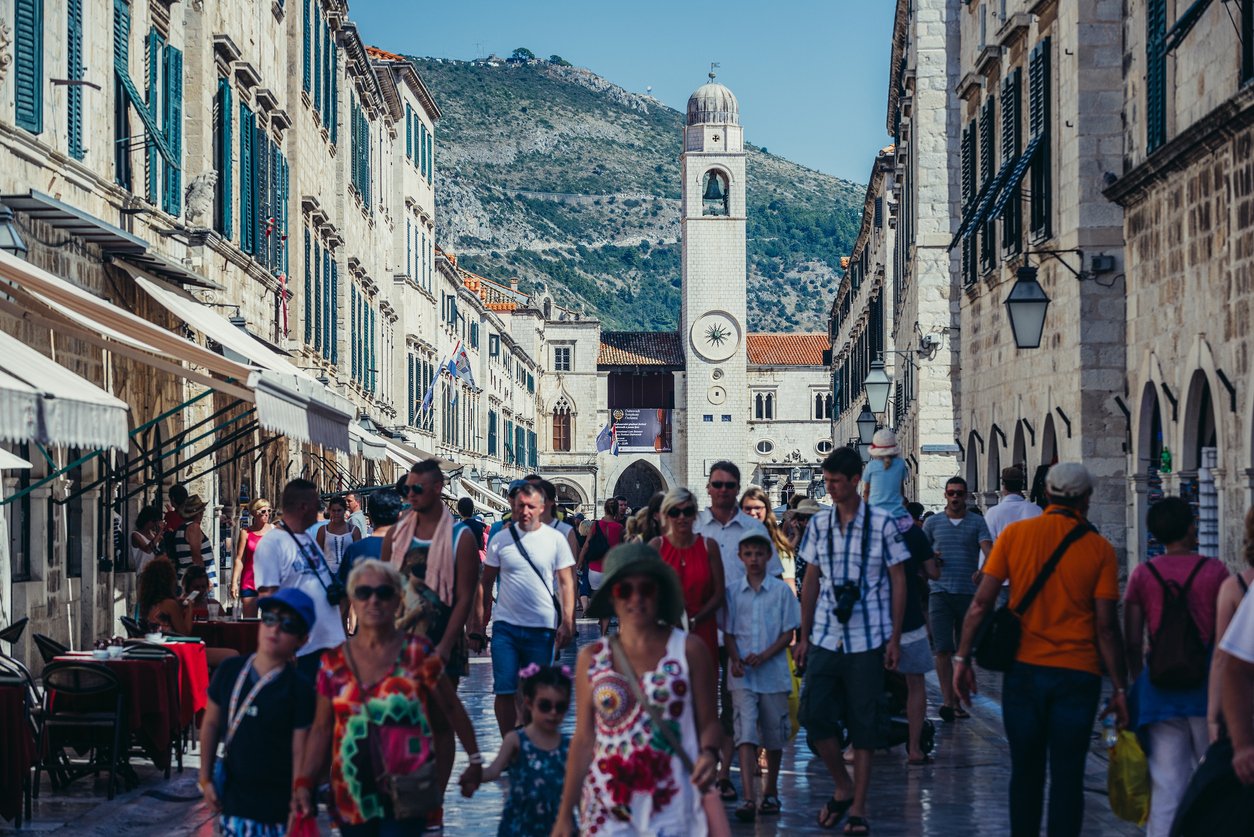 Holly Tuppen is a travel writer, researcher and sustainability expert who, since circumnavigating the world without flying, has celebrated responsible travel. She sat down with Megan Devenish, Head of Product Expansion and Sustainability at Much Better Adventures, to talk about one of the biggest issues in modern travel: overtourism.
Only coined as a word fairly recently, overtourism isn't going anywhere. The term refers to tourism's rising social and environmental toll. Destinations that previously welcomed visitors with open arms are thinking twice about whether the economic benefits are worth it.
In some places, like Barcelona, the problem is so significant that locals have taken to the streets threatening to kick tourists out physically. Photos of queues on the top of Everest have sent shivers down adventurers' spines, and a newly proposed Machu Picchu airport has prompted world-wide petitions. In other places, there's been a more subtle transformation — in Dubrovnik, an influx of cruise passengers has gradually transformed the fabric of the city, and in Queensland, the food scene increasingly caters to wealthy Chinese visitors rather than hungry locals.
Elsewhere, National Parks are struggling with overflowing toilets, epic landscapes are clogged with cars, and snap-happy hoards are trampling fragile ecosystems. From Iceland to Yellowstone, the Great Barrier Reef to Amsterdam, as global tourist numbers continue to rise at unprecedented rates, it appears that nowhere is safe from the problem.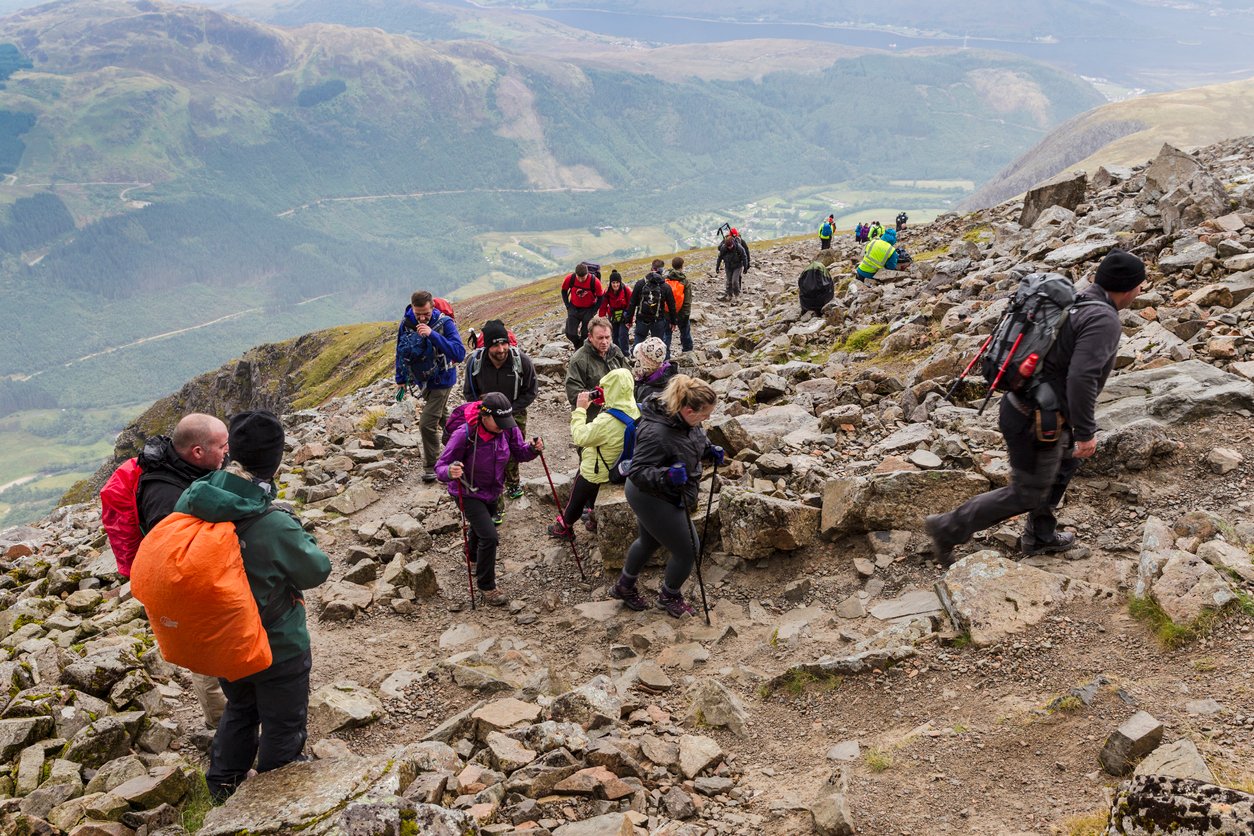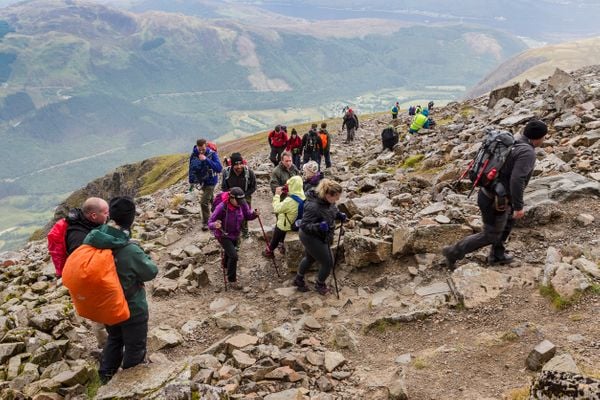 While we may all be familiar with the woes of overtourism, few people are talking about solutions. What are travel companies doing about it?
Well, unfortunately, not much. Lots of companies are burying their heads in the sand and hoping it will go away. Others are actively contributing to the problem (the hotel chain Hilton recently bragged about opening a new hotel every day). Some destinations are taking action that hopefully isn't too late: taxing tourists (Bhutan); closing islands (Thailand); encouraging off-season travel (the Balearics); ceasing marketing activity (Amsterdam). But, for many destinations, economic dependence on tourism makes it hard to push back.
There's an element of supply and demand to it, too. Even for travel companies that want to curb overtourism, the problem is that most of us still want to go to the best-known destinations. However much we roll our eyes at bucket-lists and 'Top Tens' (presumably I'm not the only perverse one?), places like Machu Picchu and Everest Base Camp are imprinted on our brains.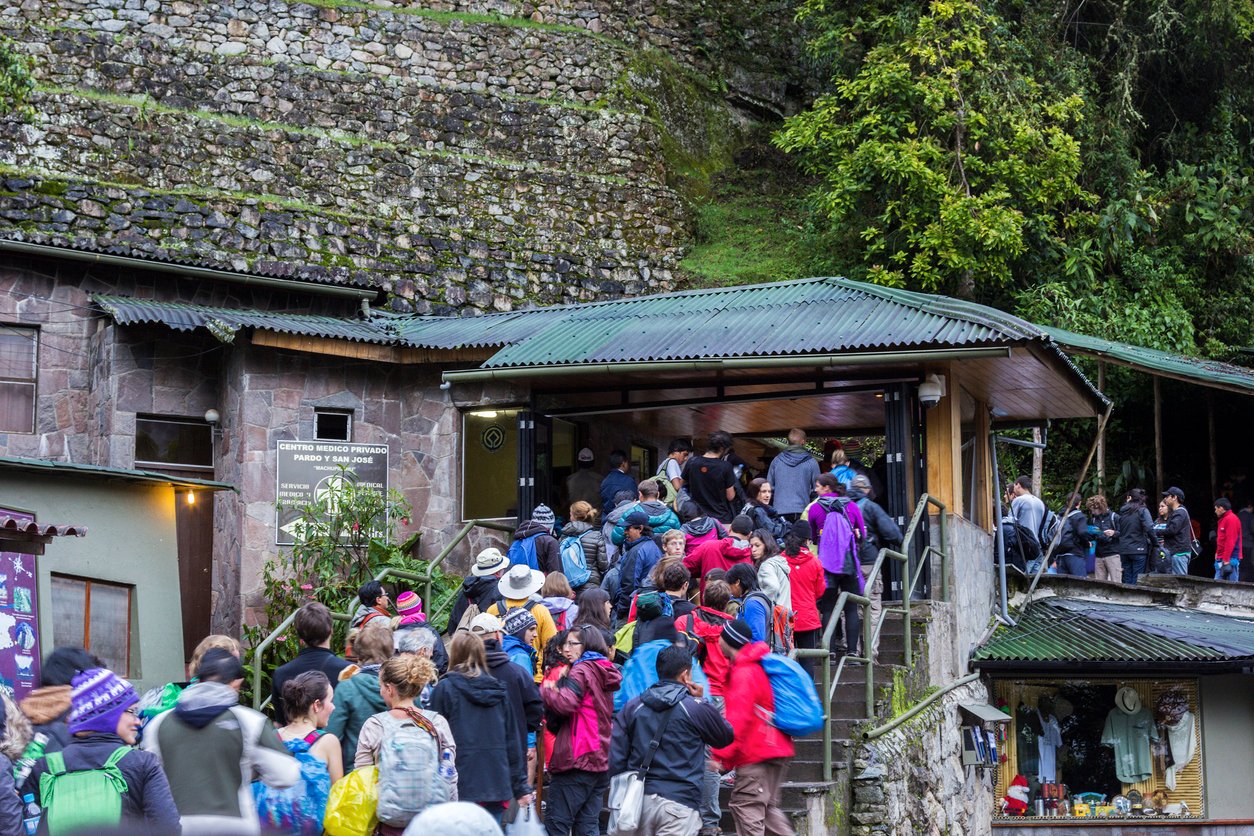 Holidays are a substantial investment, so we can be reluctant to take a punt on an unknown place. To bring about real change, we need to shift our travel mindsets, which is unlikely to happen overnight. There are various ways of doing this, though. Not only is it increasingly simple to book an adventure holiday in a destination you may have heard of before, there's also a lot of new takes available on old favourites; visits to big names that go a little off-piste.
Megan Devenish is Head of Product Expansion and Sustainability at Much Better Adventures. She explains: "We create trips that help you experience familiar places in unfamiliar ways."
Examples include using a variety of routes up Ben Nevis and Snowdon and offering a more remote trek to Machu Picchu. This approach both spreads the impact and provides a better experience (it's no fun queueing on a hiking trail anyway). The media can help to push this agenda, too. A Guardian article earlier this year proved that it is possible to explore the Himalayas without the crowds. Kevin Rushby's account of his Much Better Adventure "to the real Nepal away from the tourists" has led many other adventure-seekers away from crowded hotspots like the Annapurna circuit.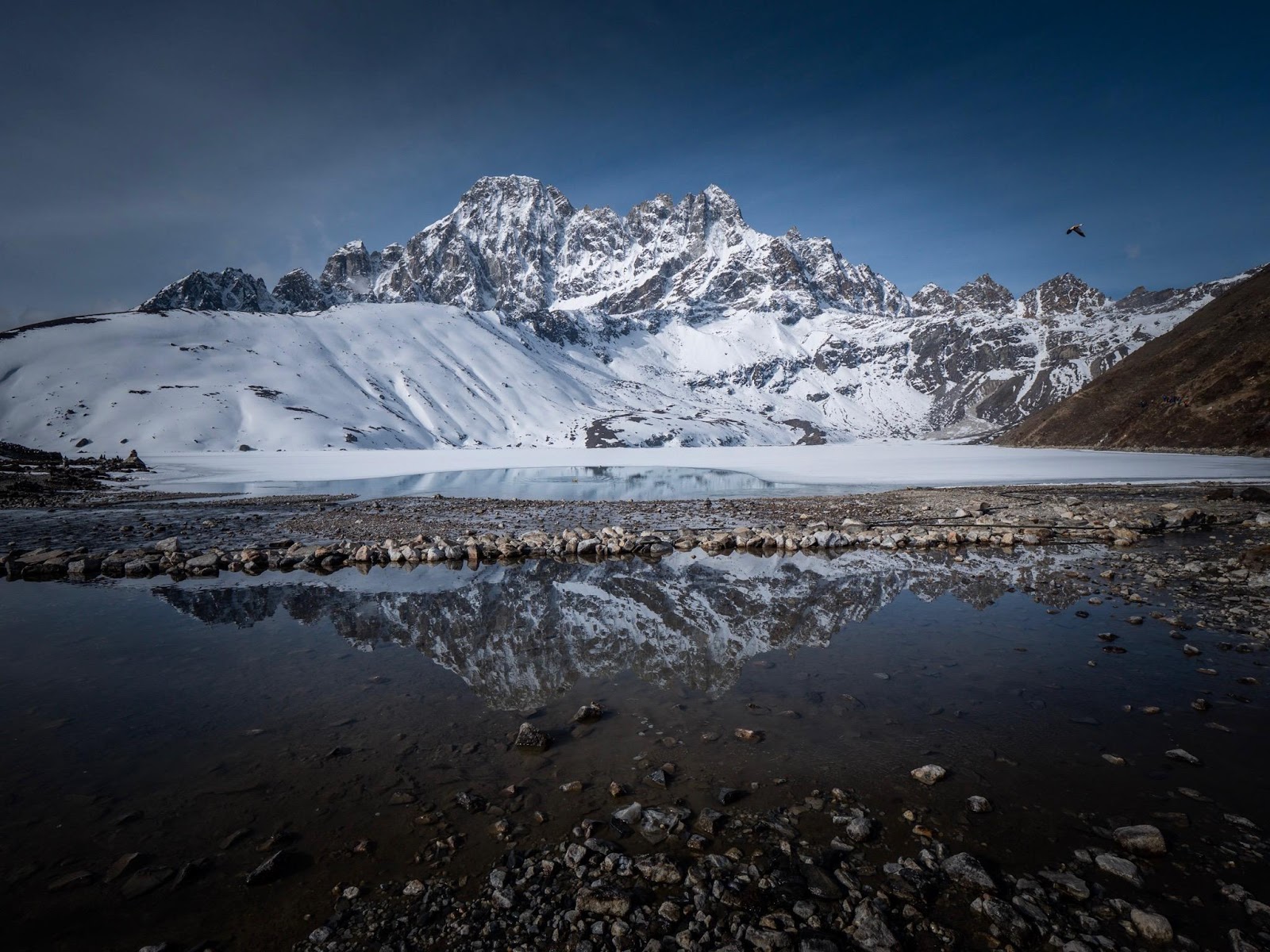 Another approach is limiting the volume of visitors to certain spots; and keeping small group adventures exactly that – small. Jan Nielsen is the guide on Much Better Adventure's fjord-kayaking adventure in Norway, and hit the nail on the head when he said that he wished all travel companies would respect the limits of a destination.
"If I brought a group of 30 clients to these places, locals would quickly start to complain," he said. "Why would I want that?"
The same host looks for alternatives to overcrowded UNESCO sites and takes great care to spread the word about a more responsible approach to trip planning.
Perhaps the best way to beat overtourism, though, is to promote lesser known destinations. Much Better Adventures offer trips ranging from the remote African archipelago of São Tomé and Príncipe, to hiking in Kosovo, and exploring Ethiopia's desolate salt flats.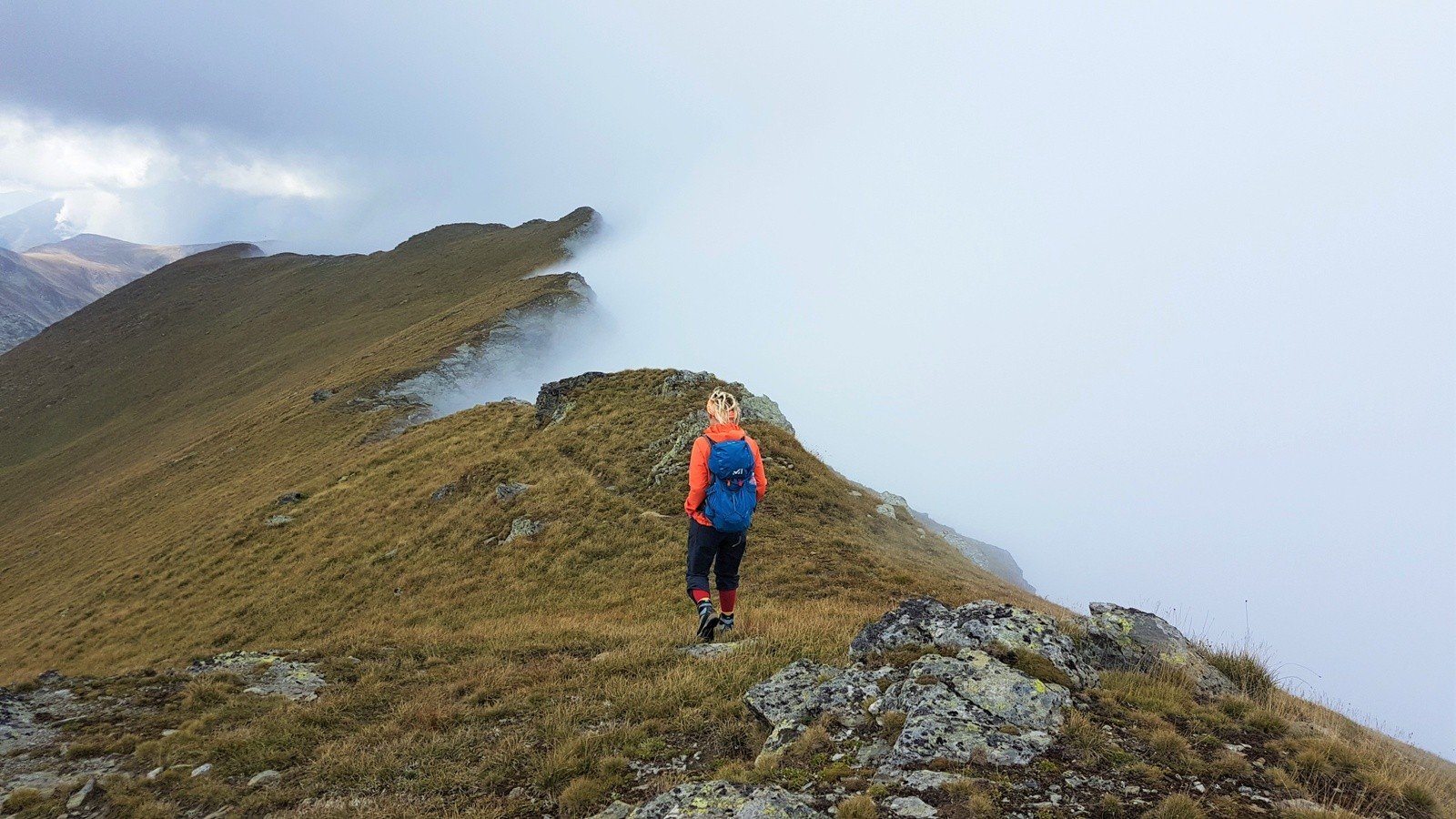 Megan explains: "We invest a considerable chunk of time in finding the most inspiring, local hosts in the most underrated places. It's all about the activity and experience, rather than some box-ticking exercise."
These trips are almost always the most responsible in other ways, too. Local hosts are natural stewards of their region, and lesser-known destinations lend themselves to innovative approaches. The Lost City trek in Colombia is guided by members of one of the last remaining tribes in the region, and the Colombian rafting trip is led by 'river activists' that have transformed an area once plagued by civil war into an exemplary conservation story.
So what's next?
Hopefully, mindsets are shifting quicker than we think.
We can all do our bit by choosing underrated destinations and resisting traditional bucket-list names. Adventure travellers know better than most that great rewards come to those that push boundaries and take the road less travelled. It's only natural then that we're the ones to lead the way and spread the word. Once the demand is there, gradually more travel companies will start to take overtourism more seriously. Only then can tourism become a force for good once more — good for visitors, good for locals, and good for the planet.
Inspired to discover a new destination? Find an all new adventure holiday now.