For us, the best thing about wild camping is getting back to basics and being fully immersed in nature. You might be far away from creature comforts but you'll gain a lot in exchange - a sunset dip on a deserted beach, the joys of a simple meal outside, stargazing from your bivvy bag. You might fall asleep to the sound of the waves, or the wind rustling through the grasses.
But many first-time wild campers might feel daunted about taking the first step. There are several reasons why wild camping might be out of your comfort zone, from worries about regulations to taking your first poo outdoors. Should you be one of those people, we'd recommend trying it out on a guided trip; it'll help you feel more comfortable in a wilderness environment, and learn the basics of wild camping responsibly.
We've selected 10 wild camping adventures which reflect the diversity of the landscapes you'll find in Europe. From the deserts of Egypt to the Arctic wilderness of Norway and uninhabited Greek islands, you're sure to find something on the list which will appeal to your sense of adventure.
Where in Europe is Wild Camping Allowed?
Each country has its own rules concerning wild camping, and legislation can be complex. In countries such as Germany, Italy, England and Wales, wild camping is considered illegal, and often enforced. Some countries (such as France) have loopholes where, although you aren't allowed to set up a tent, you are allowed to spend a night under a tarp or in a bivvy bag. You'll need to do your research for each individual location.
There are a few European countries with more permissive attitudes to wild camping. Norway positively encourages wild camping under allemannsretten, a long-standing right to roam. You're allowed to camp for two nights on uncultivated land, as long as you are at least 150 metres from the nearest habitation. Sweden and Finland have similarly welcoming attitudes. Scotland, too, allows wild camping under its right to roam, but it's important to follow the Scottish Outdoor Access Code.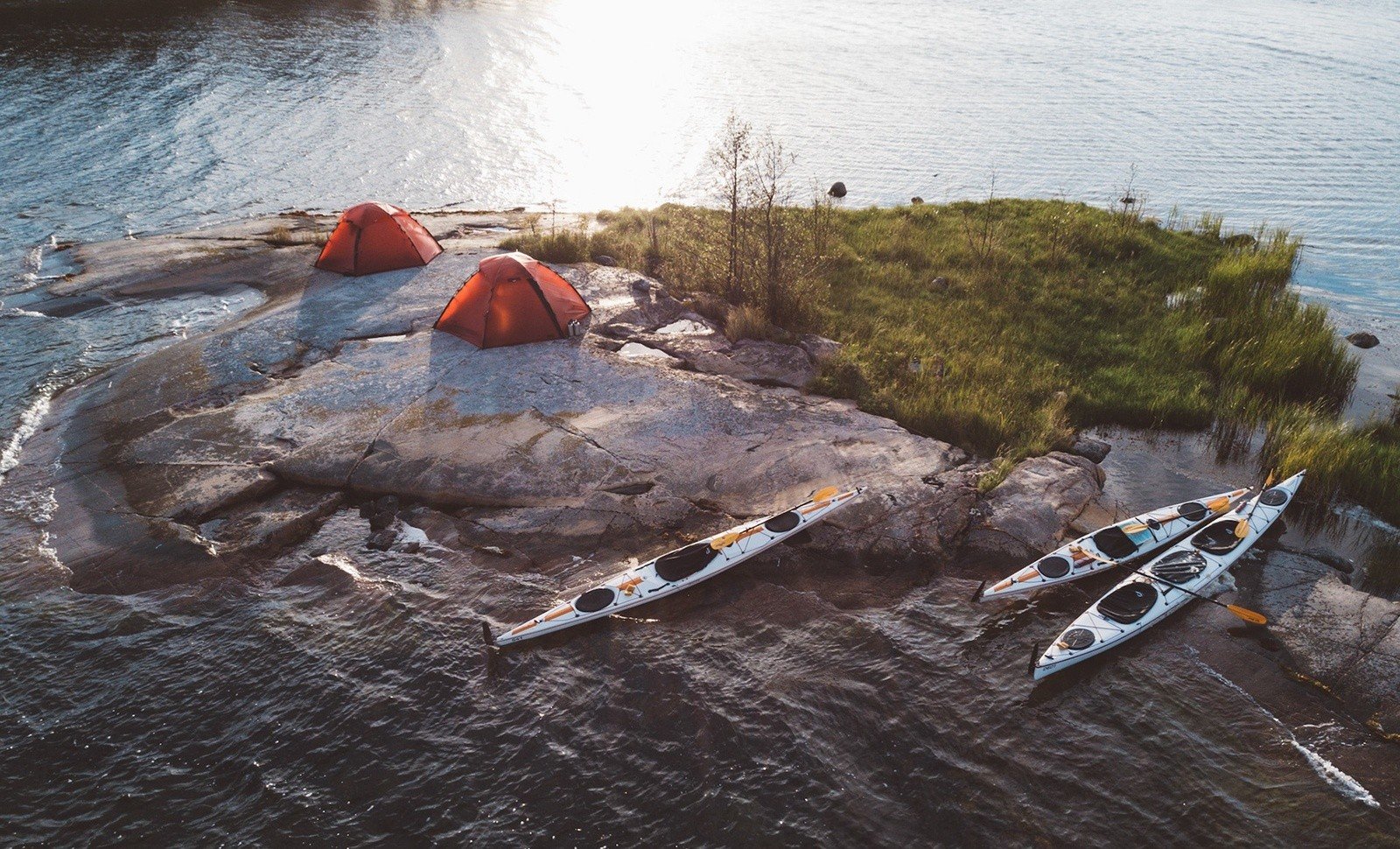 Wherever you choose to go wild camping, it's important to do it responsibly. Make sure you leave no trace and carry all your litter out with you. This helps maintain a pristine environment for others to enjoy, and shows that wild camping doesn't have an adverse impact on a place.
The 10 Best Places for Wild Camping in Europe
1. The Sinai Desert, Egypt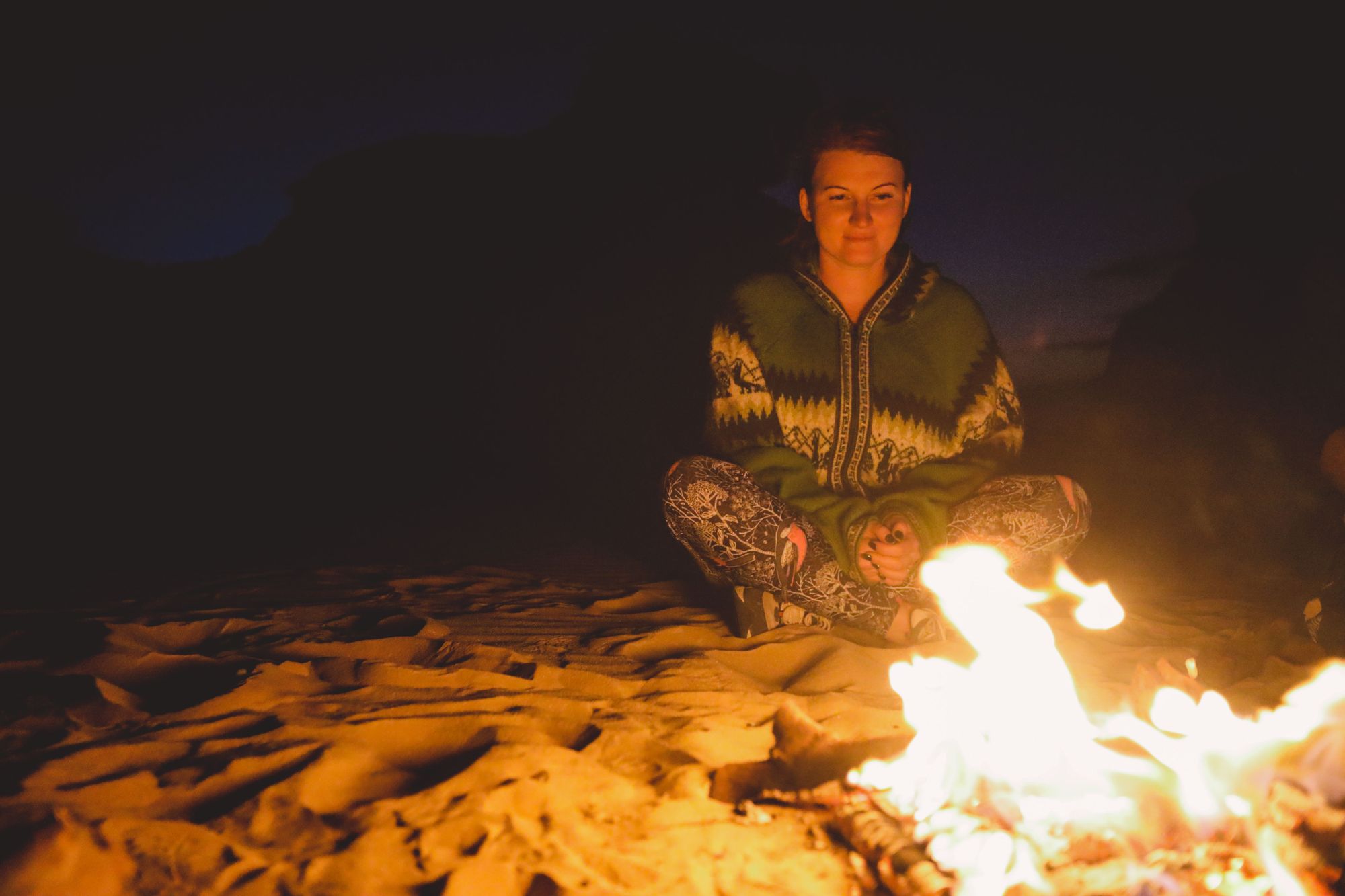 Best for: desert-scapes and Bedouin hospitality.
This is wild camping, Bedouin style. You'll go on an expedition into the Sinai Desert with Bedouin guides, using camels to help transport your gear. Leaving from Ein Um Saieda, you'll hike through the heart of the desert, stopping to camp at Wadi Isla, a steep-sided oasis. The next couple of nights will be spent wild camping near Crum Nassir, an abandoned stone Bedouin house.
You will be sleeping out under the stars, tucked into your sleeping bag or under warm blankets. It might be rustic, but the hospitality is unsurpassed - your guides will cook you traditional meals over the fire. Help cooking or setting up camp is welcome, and they'll be happy to show you some of their desert wilderness skills.
Read more: How Bedouin Culture is Shaping Tourism in Egypt's Sinai Desert
2. Nærøyfjord, Norway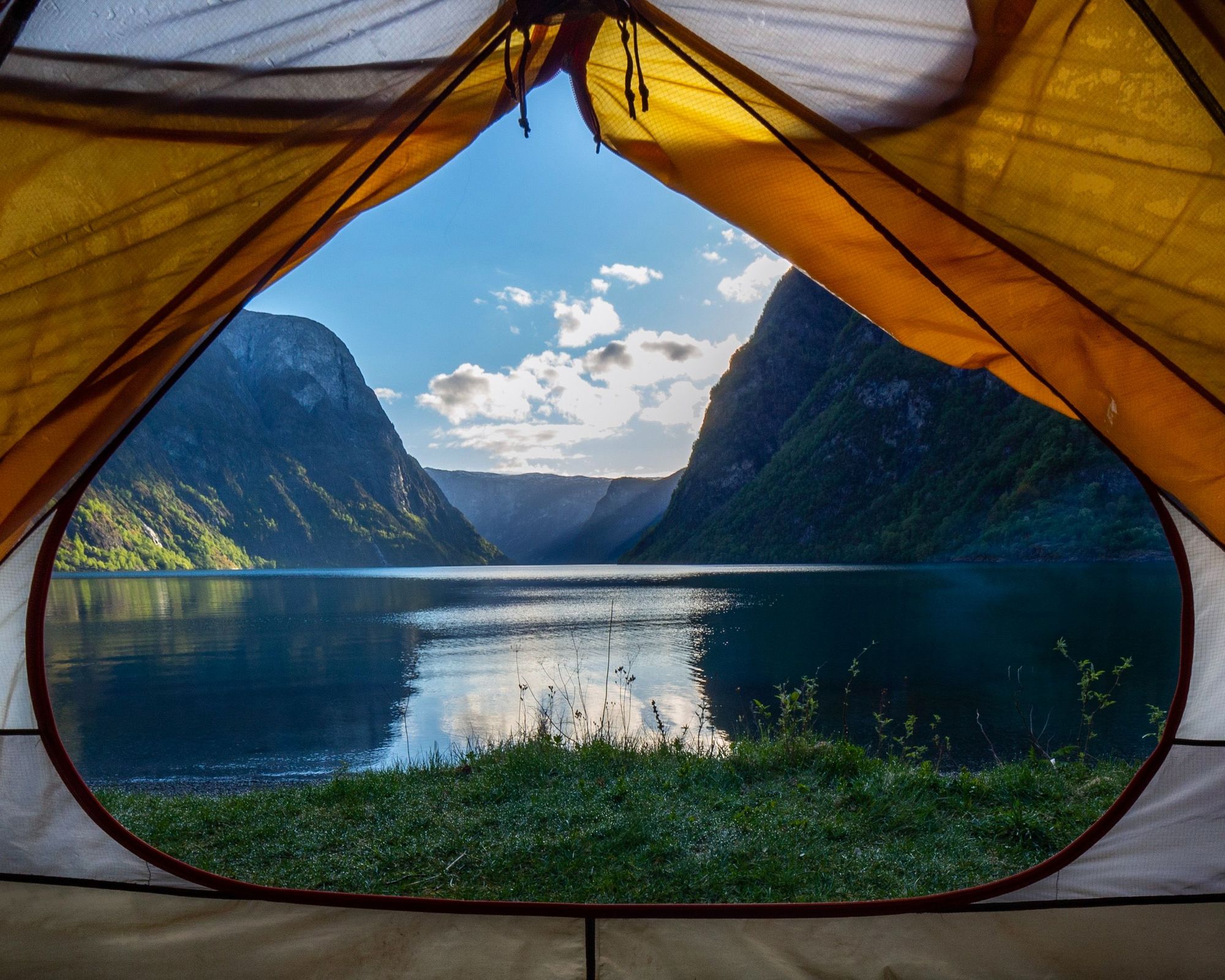 Best for: fjord-side camping.
Norway's permissive attitude to wild camping, and its pristine natural landscape of fjords, forests and mountains means it tops our list. We recommend heading out on a wild camping adventure to Nærøyfjord, a fjord in western Norway with sheer limestone cliffs rising up on either side. It's accessible only by water, meaning you'll be immersed in nature and are unlikely to encounter many other campers - visit it on part of a kayak expedition.
A good place to launch is Gudvangen (literally "God's Meadow"), a short distance from Bergen. You might see seals in the water as you paddle, and there are several waterfalls cascading down the sheer limestone cliffs. We recommend kayaking for around 7.4 miles (12km) before heading over to camp by the fjord shores. Your guide will choose a campsite near the trailhead for Breiskrednosi, a 1189-metre-high (3900.9 feet) summit which you can hike on the following day. But first, it's time to set up your tent, brave an icy dip in the fjord and then warm up by the campfire.
Read more: 'The Benchmark for Beauty'| Kayaking the Fjords of Western Norway
3. Helvetinjärvi National Park, Finland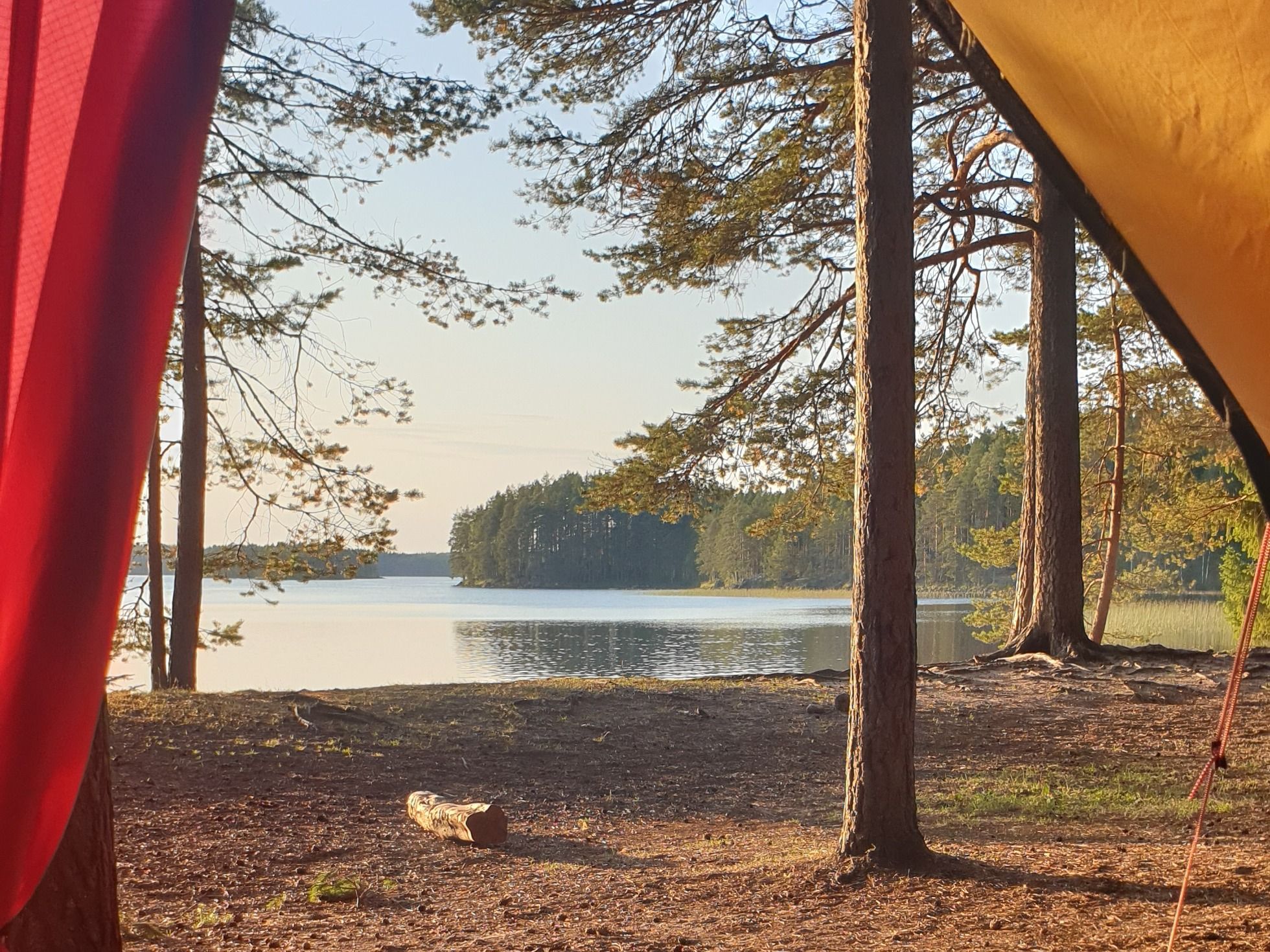 Best for: a mixture of forest and beaches.
This national park in Finland has a landscape of deep gorges, steep sided lakes and wild forests. It's an ideal spot for wild camping, with plenty of remote, tucked away locations. One of the best ways to explore it is through packrafting; cross the lakes on a light, portable raft and then tuck it away into your backpack and continue on foot.
There are several good wild camping options within the park, such as the shores of Lake Luoma or Lake Kovero, which is ringed in forest. Paddle the length of Helvetinkolu - an ancient, water-filled crevasse to Lake Haukkajärvi, where you can camp on a dune beach.
4. The Ionian Archipelago, Greece
Best for: tucked-away beaches.
You might think of the Greek islands as 'fly and flop' destinations that get rammed with tourists, but there are plenty of under-the-radar islands where you can wild camp - some are even uninhabited. We recommend hiring a kayak and paddling around the Ionian Archipelago in search of some decent beaches to set up camp on.
Thilia is a small, uninhabited island with plenty of private, sandy beaches enclosed by forest - take your pick! There are also some good camping spots on the adjacent island of Meganisi, such as Limonari Beach. Remember to pitch your tent above the high tide line, so you don't wake up with the waves lapping at your feet!
5. Southern Corsica, France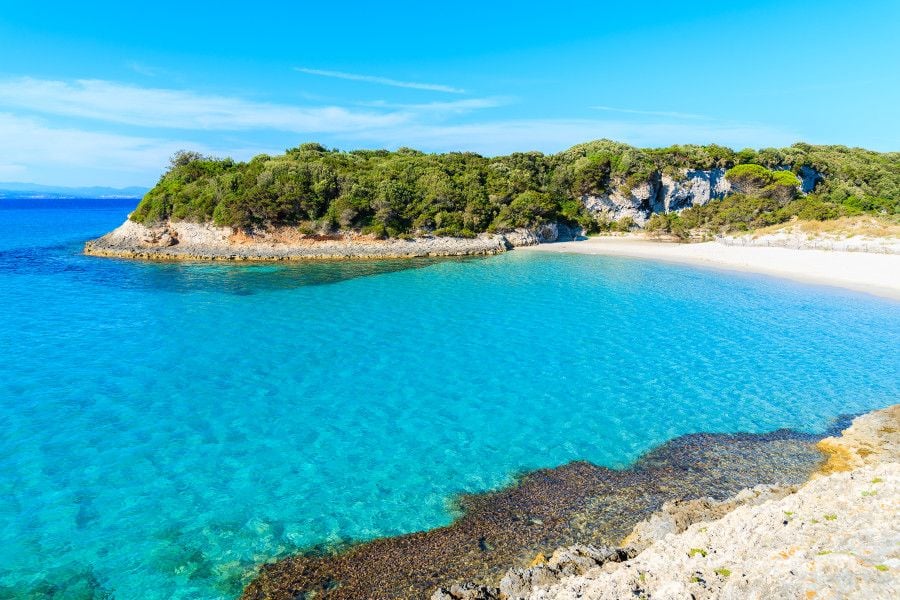 Best for: camping under a tarp or under the stars.
Sun-drenched Corsica is one of our favourite European islands to visit. There's plenty of spots to wild camp in its shady forests and hills carpeted in fragrant 'maquis' - a mix of herbs including eucalyptus, juniper, sage, mint, thyme and lavender. And there's also the beaches, lapped by calm crystal seas. You aren't allowed to pitch a tent, but sleeping under a tarp - or under the stars - is permissible.
There are plenty of wild camping options along Corsica's southern coast, especially if you travel via sea kayak. That way you can discover hidden coves which aren't reachable by road. Good beaches on our route include Arena Rossa and Cala di Muru, a sandy cove surrounded by forested hills.
6. The Saint Anna Archipelago, Sweden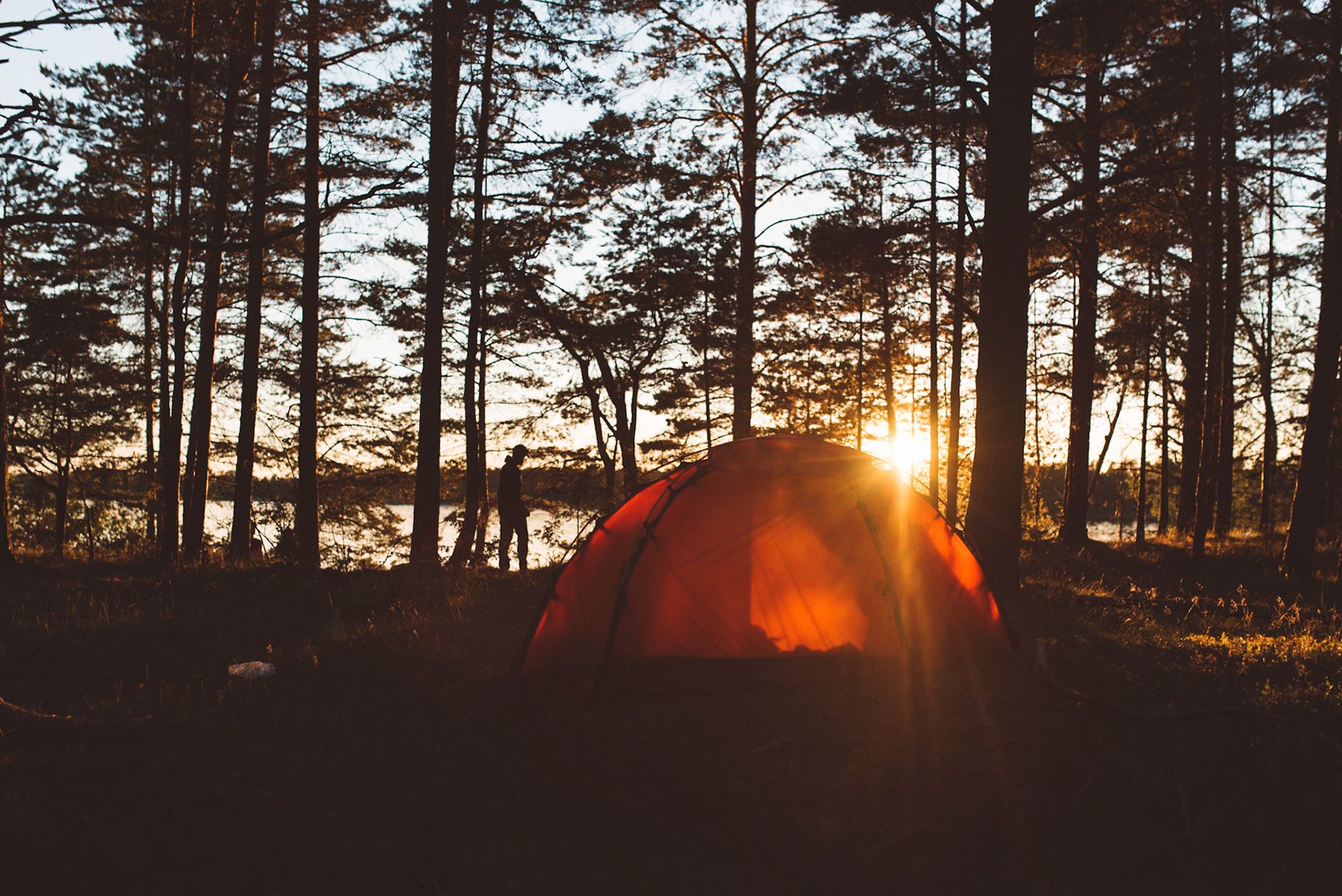 Best for: island-hopping.
The Saint Anna Archipelago (or Sankt Anna) is a maze of 6,000 islands, from barren skerries to densely forested islets, most of which are uninhabited. Thanks to Sweden's 'Right of Public Access' visitors can pitch a tent where they like, as long as they respect the natural environment. Your guide will educate you on the rules and best practice for rubbish disposal, open fires, bird sanctuaries, protected plant and animal species so that the archipelago can remain pristine.
With so many islands, the camping possibilities are endless - it's a case of 'pick your own island'. Start your adventure at Uggelholmarna Nature Reserve, home to three hundred year-old pine and linden trees. There are plenty of sheltered islands here, carpeted in woodland, where you can spend the night. Kayak through the archipelago, camping as you go, until you find Häradskär, an old, red iron lighthouse and the last outpost of the archipelago before the open sea. Camp somewhere on the wild outer reaches for a very different experience to that in Uggelholmarna.
Read more: Kayaking and Wild Camping Sweden's Saint Anna Archipelago
7. Ardnish Peninsula, Scotland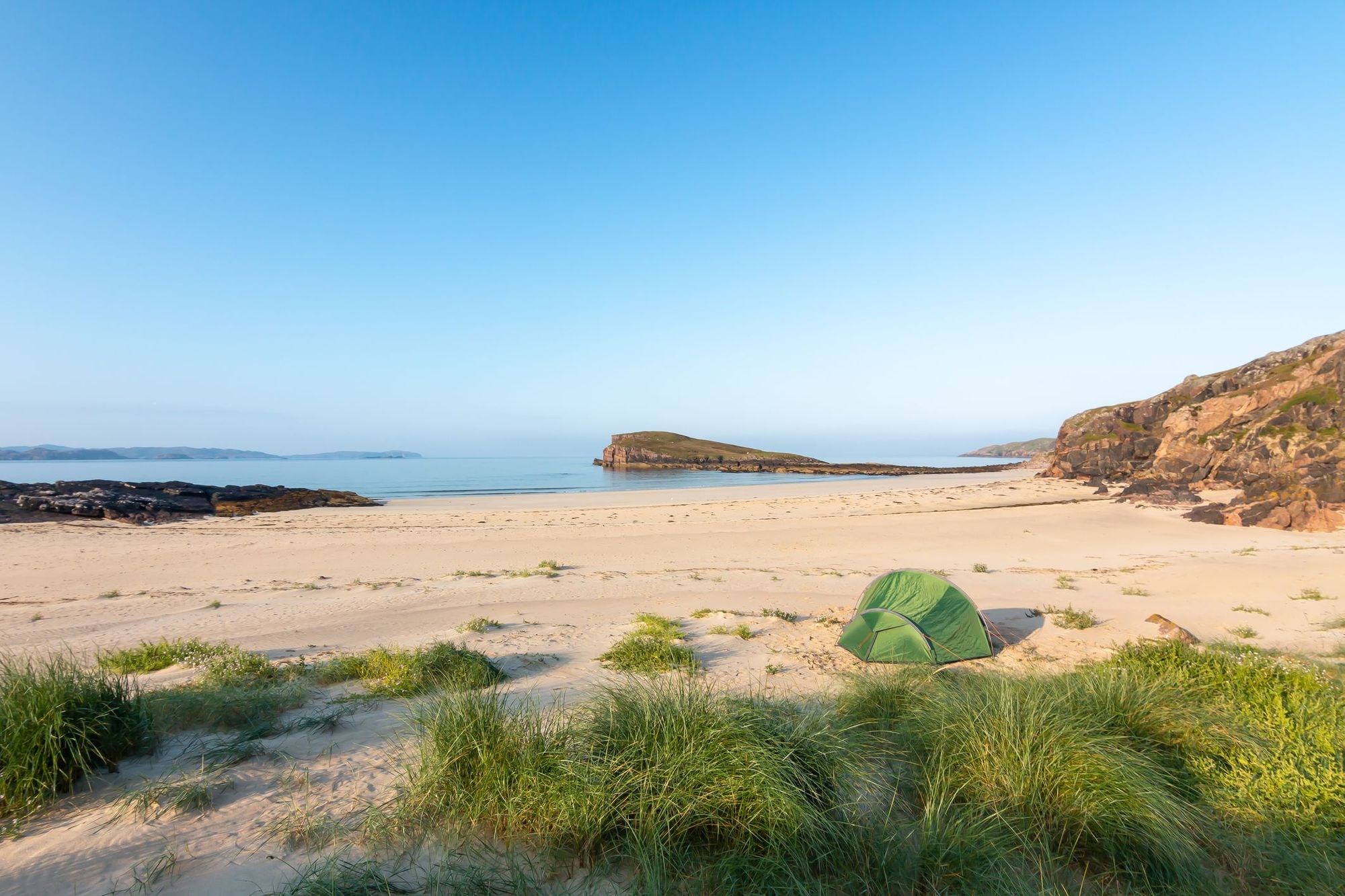 Best for: getting away from the crowds.
Unlike the rest of the UK, wild camping is legal in Scotland under the Land Reform act of 2003 - and so, there are an abundance of beautiful wild camping spots. We're big fans of the beaches and rugged shorelines around the west coast - and in particular, the Ardnish Peninsula. There are no roads here, and the peninsula is uninhabited (though it has a history of human habitation dating back to before the Romans). There are fine views across the water to the isles of Eigg and Rum (which we'll get on to later) - but much of the beauty here comes from the silence.
Another option, if you hire a kayak, is to find yourself an islet of your own in the nearby Sound of Arisaig. Expect changeable weather and spectacular views.
8. Spitsbergen, Norway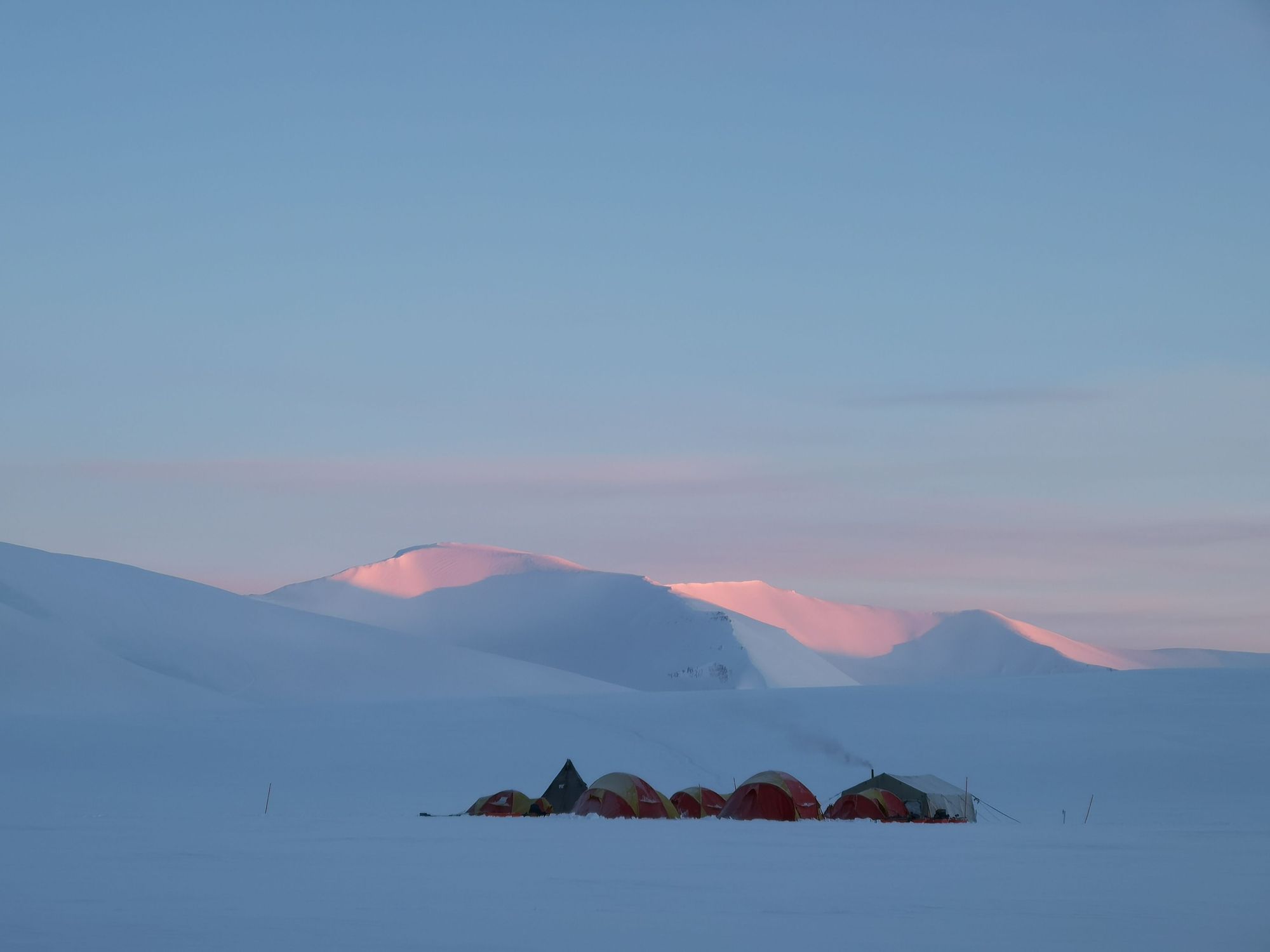 Best for: wild-camping, sub-zero style.
Not all wild camping is about sun-kissed beaches. If you really want to push yourself to your limits, you'll have to head north. Svalbard is an archipelago in the Arctic Circle where polar bears outnumber people. Its remote shores have rarely been explored, save by the odd trapper or an explorer on the way to the north pole. If you're going wild camping here, you definitely need to wrap up warm!
Reach the archipelago by flying to Longyearbyen, a permanently inhabited settlement on the island of Spitsbergen. You can only leave the settlement with a guide armed with a rifle to protect against polar bears - their expert knowledge will be invaluable on this expedition. Leave Longyearbyen on foot dragging your gear in pulkas (small sleds). You'll set up your campsite in the afternoon, and your guide will advise you on camping in sub zero conditions. You'll need to take shifts watching for polar bears. A surreal, otherworldly wild camping experience.
Read more: Arctic adventuring in Svalbard: a Photo Story
9. Lofoten Islands, Norway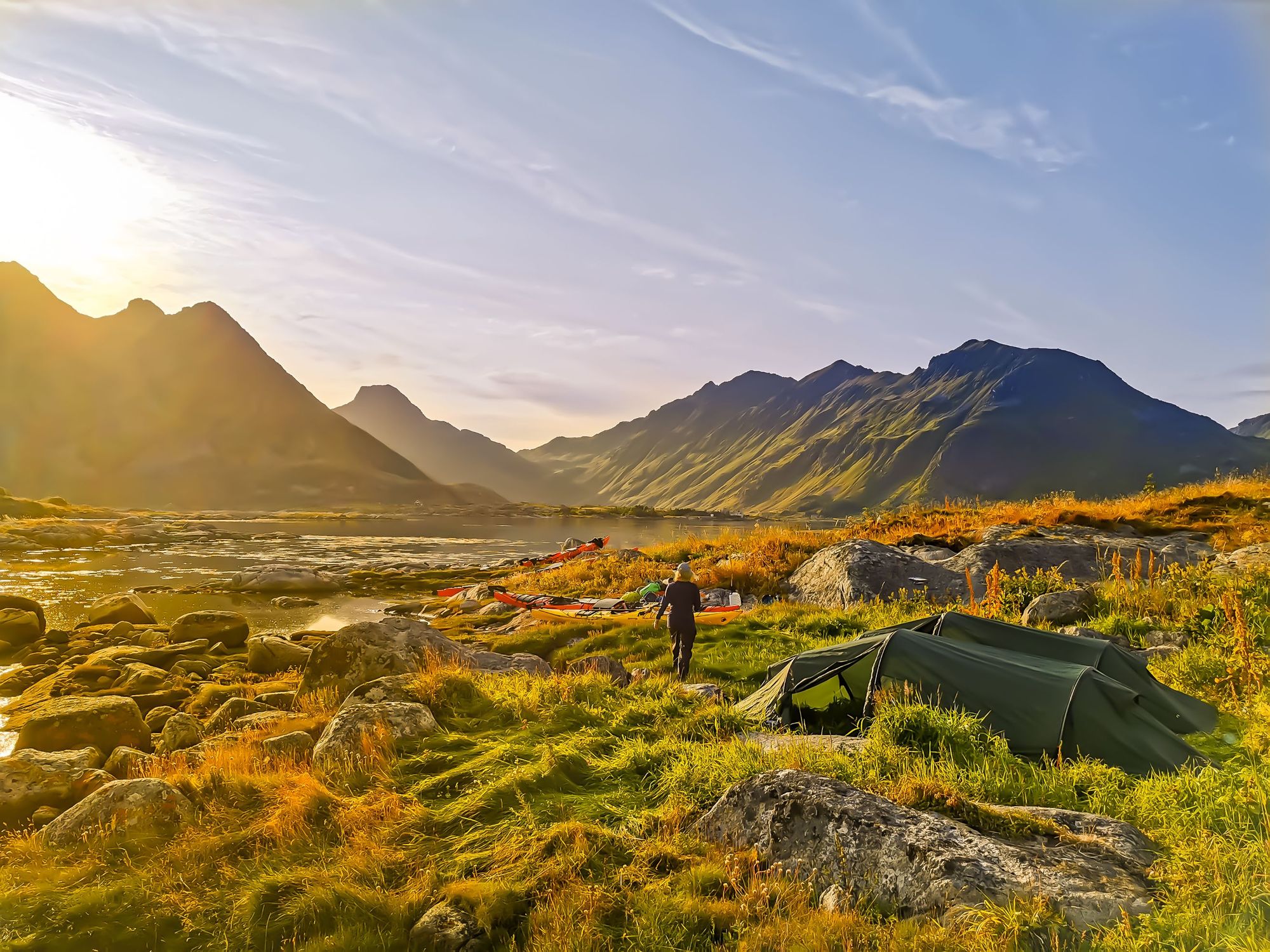 Best for: wild camping under the midnight sun.
The Lofoten Islands have distinctive sharp peaks that rise steeply from the ocean. Traditional red wooden houses nestle into the rocky shorelines of deep fjords. It's a striking archipelago, made even more special by the eerie light of the Arctic summer that bathes the landscape. Wild camping is permitted on the archipelago, although there are several prohibited areas which your guide will be aware of.
Having a guide is invaluable on an expedition so far north. They'll be able to choose the best campsites depending on the weather conditions. You might find yourself camping on the shores of a beach, on rugged grassland or even on a tiny, uninhabited island. Visit in June and you'll experience 24-hour daylight, which gives you plenty of time to set up camp and immerse yourself in nature.
10. Isle of Rùm, Scotland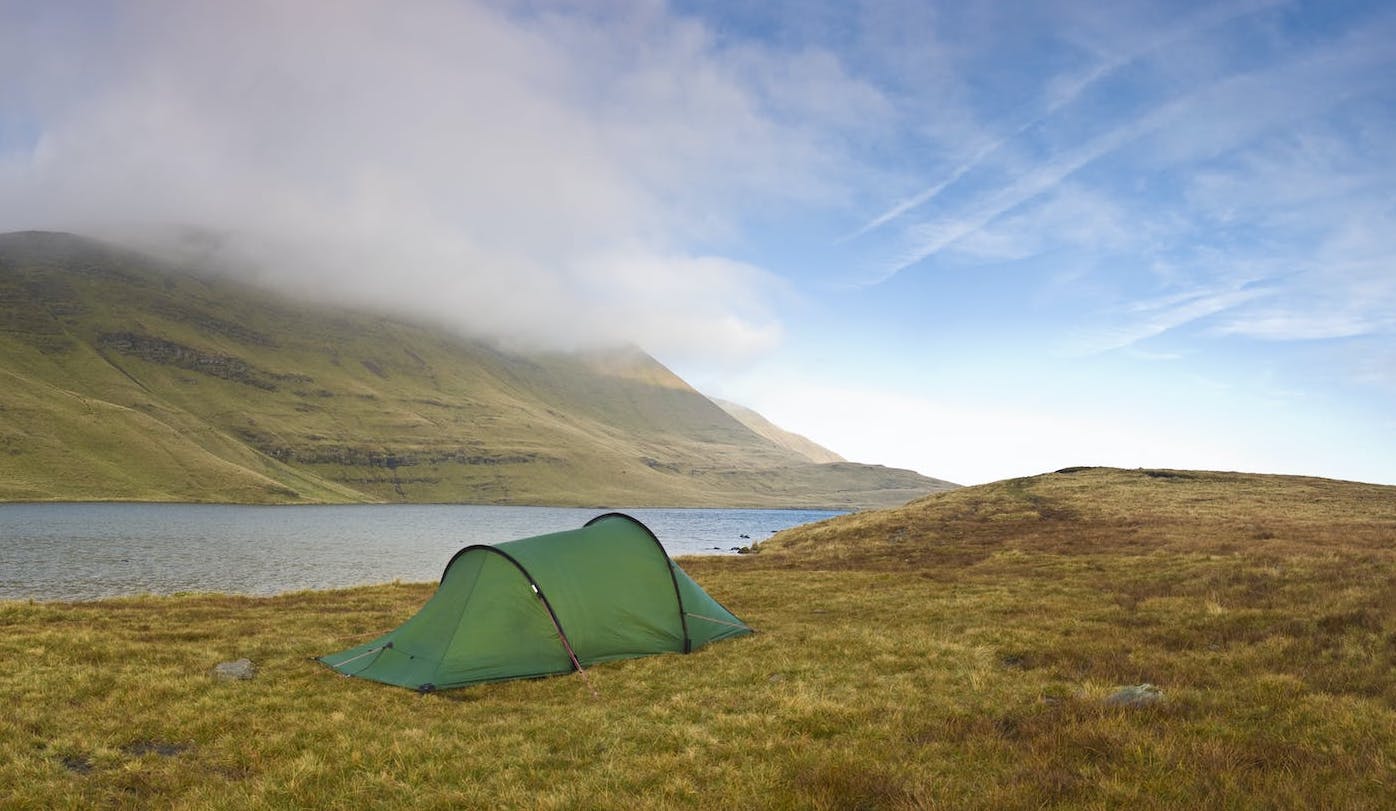 Best for: moody ocean vistas.
There is a spectacular view of the serrated ridgeline of Rùm on the CalMac ferry over to the island from Mallaig. Rùm is one of Scotland's Small Isles (the others being Eigg, Canna and Muck) - which sit off the west coast, and it's by far the most mountainous of the four. The main ridgeline is known as the Rùm Cuillin. It's similarly to the Cuillin in nearby Skye in terms of rock type (gabbro) and scrambling terrain - without the huge footfall. The Norse names of the mountains - Askival, Hallival, Ainshval - also add a bit of extra drama to their steep peaks.
Only around 30 people live on Rùm, in the small town of Kinloch, which is also home to the ferry port. From here, you can set out on a multi-day wild camping expedition - staying near the bothy at Guirdil, beneath the wild ponies of Harris and at the sea stack of Papadil - before making your way round the island to camp at Dibidil. From there, you can return to Kinloch via the Rùm Cuillin.
Read more: Climbing the Rùm Cuillin, on Scotland's Forbidden Isle
Feeling inspired? Check out our adventures in Europe, many of which include wild camping.