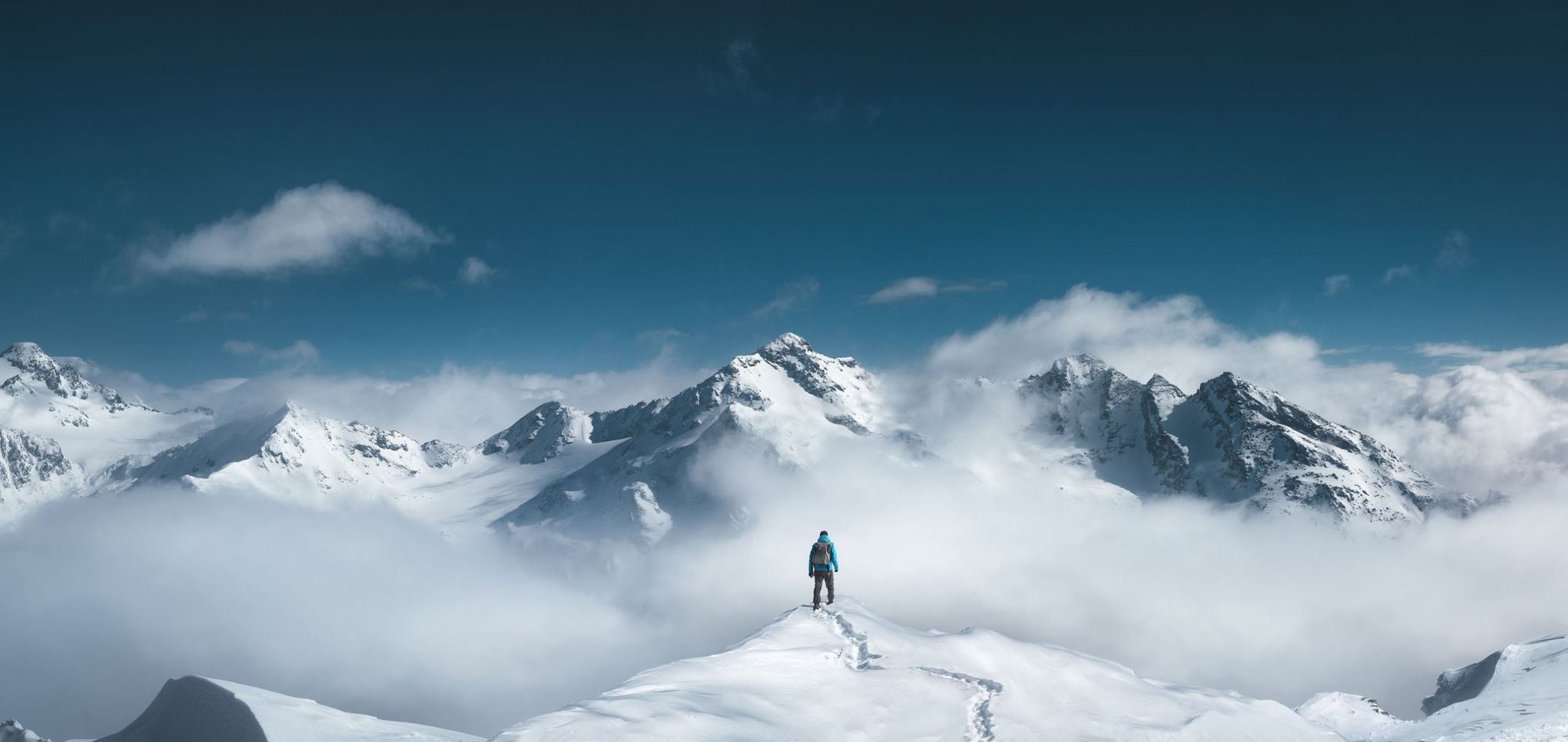 The best mountaineering books transport you to the mountains. They're the best of both worlds. You can snuggle up in your sleeping bag, with a hot chocolate, and imagine you're stuck out in a snow cave. Or you can read about near-disaster stories in the mountains, safe behind a window hammered with rain, to console yourself that it was the right decision to not go out into the mountains today.
We've also got a list of the 10 best mountaineering films for you to watch, if that's of interest. But while films bring an immediacy in a way books can't, we'd really recommend reading the books. Particularly if you know anything about climbing mountains or using ropes. There's nothing so good as breaking the spell of a movie than some horrendous Hollywood ropework. To hear it in the voices of the people who were there is a much more authentic experience.
We've chosen a selection of the best mountaineering books to get you started.
Mountaineering Books: The Best Disaster Stories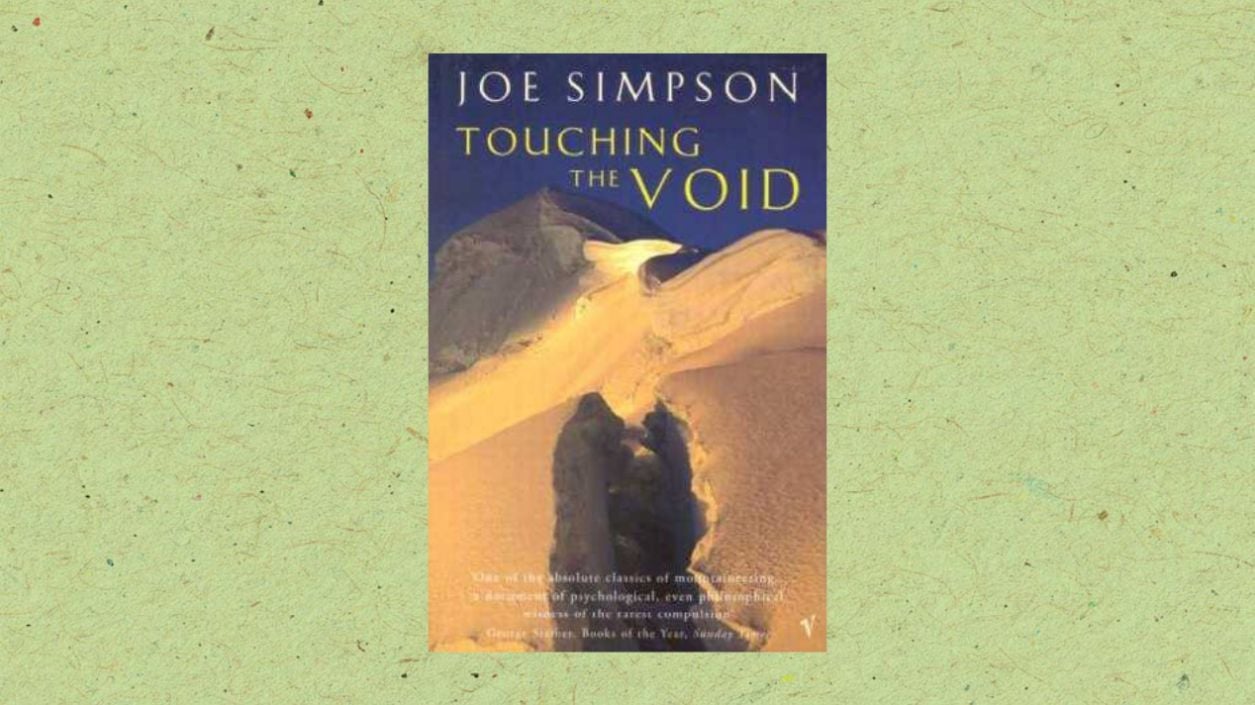 Top of our list of best books about mountaineering is a classic of mountaineering-trip-gone-wrong: Touching the Void by Joe Simpson. The story is a first person account of Simpson's climbing accident on the descent of a 6000m mountain, Siula Grande in the Peruvian Andes. It is compelling stuff. As the situation gets worse and worse, you'll be turning the pages wondering, "How on earth did you get out of this? Because we know you had to survive to write the book!" A short, but classic, mountaineering book. Joe also has several other books, perhaps the pick of which is his 1993 read This Game of Ghosts, which is more autobiographical.
If you like this kind of nail-biting, against-extreme-odds survival story, you might also like Jean-Christophe Lafaille's book Prisonnaire de l'Annapurna. Lafaille recounts how he escaped a crazily awful situation descending from above 7000m off the South Face of Annapurna. He really should have died (think abseiling using one arm and your teeth), but he never gave up. It seems to be available in every European language except English, so dust off your secondary school French!
Also in this category are the strange class of books about mountaineering expeditions gone wrong. While Simpson and Lafaille were only climbing with one partner, larger expeditions up famous mountains form interesting point-of-view problems. In some cases, a disaster that reached international news will have two or three narrative accounts by separate members of the party. Just comparing their viewpoints can be very interesting – and, of course, controversial.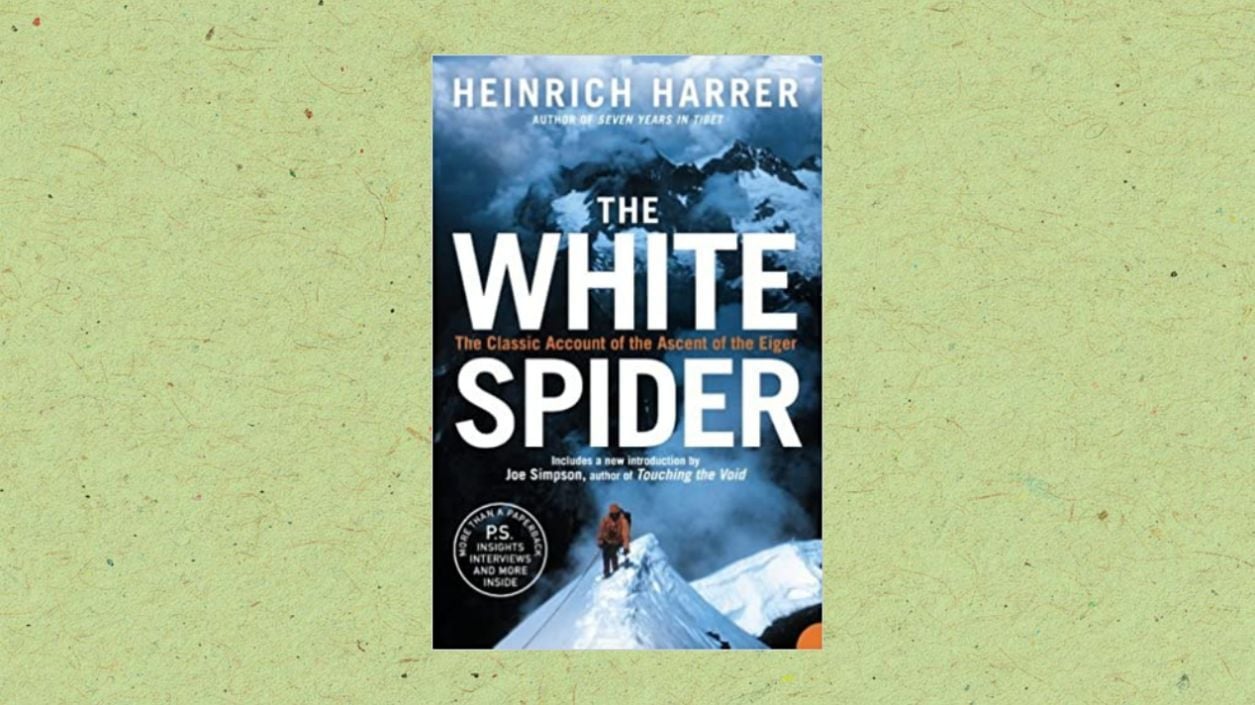 For example, John Krakauer's Into Thin Air is a pretty famous account of the 1996 Everest tragedy. But The Climb by Anatoli Boukreev and After the Wind by Lou Kasischke include alternative viewpoints of the same incident.
Similarly, The White Spider by Heinrich Harrer is the story of the first ascent of the north face of the Eiger. However, the book cast at least one member of the expedition as basically incompetent and – as is easy to do with disasters – started pointing a finger of blame. Jack Olsen's The Climb Up to Hell is an alternative, more measured account of the same expedition.
Although The White Spider is generally considered to be overly geared for spectacle, the author never revoked a line of it. Giorgio Spreafico's The Prisoner of Eiger goes some way to mitigate the defamation, but perhaps too little too late… If you fancy crossing mountaineering books with a taste for who-dunnit, the bigger picture is very interesting. More recently, Élisabeth Revol's To Live tells the remarkable story of the author's climb up Nanga Parbat, which takes a tragic turn when her climbing partner Tomasz Mackiewicz is blinded on the summit.
Mountaineering Books: The Old and Bold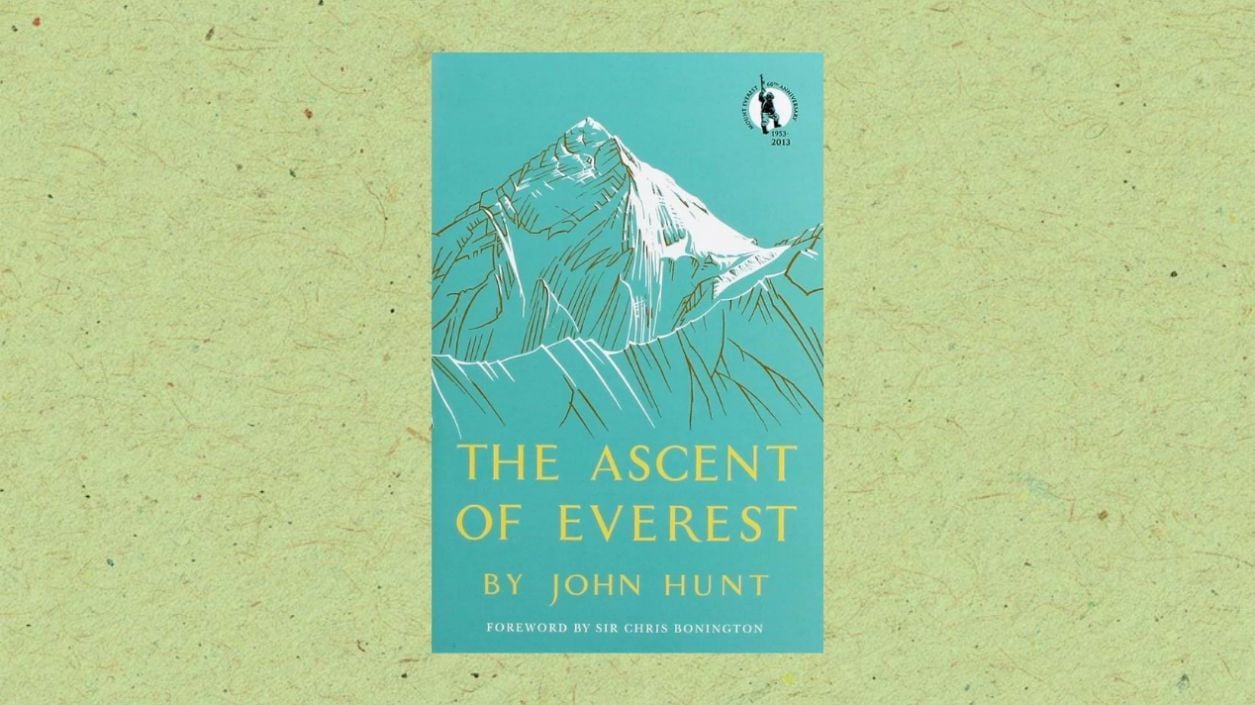 We reserve this class for books written from what might be called the 'Golden Age of Mountaineering;. Back when the world was huge and unexplored, full of vast unknowns and popular mountains had never been climbed.
A great example in this category of best books on mountaineering is John Hunt's The Ascent of Everest. Although largely forgotten by history, John Hunt was the expedition leader of the successful first ascent of Everest in 1953 by Hillary and Tenzing. There's also a really brilliant kids' edition if you can find it, complete with illustrations. No Picnic on Mount Kenya by Felice Benuzzi is a story of three Italian prisoners of war, escaping their camp with the simple plan to climb Mount Kenya – and then break back in again! Despite being set in 1942, the narrative is surprisingly relatable: a P.o.W. camp having an uncanny number of parallels with modern working life.
There's also Monica Jackson and Elizabeth Stark's Tent in the Clouds: the First Women's Himalayan Expedition. The book documents Jackson's all-female expedition to explore the unmapped Jugal Himal region. It is notable, perhaps particularly so against many narratives, because there are no ego-trips or disaster. They went because they were curious. They worked well as a team and came home with out problems.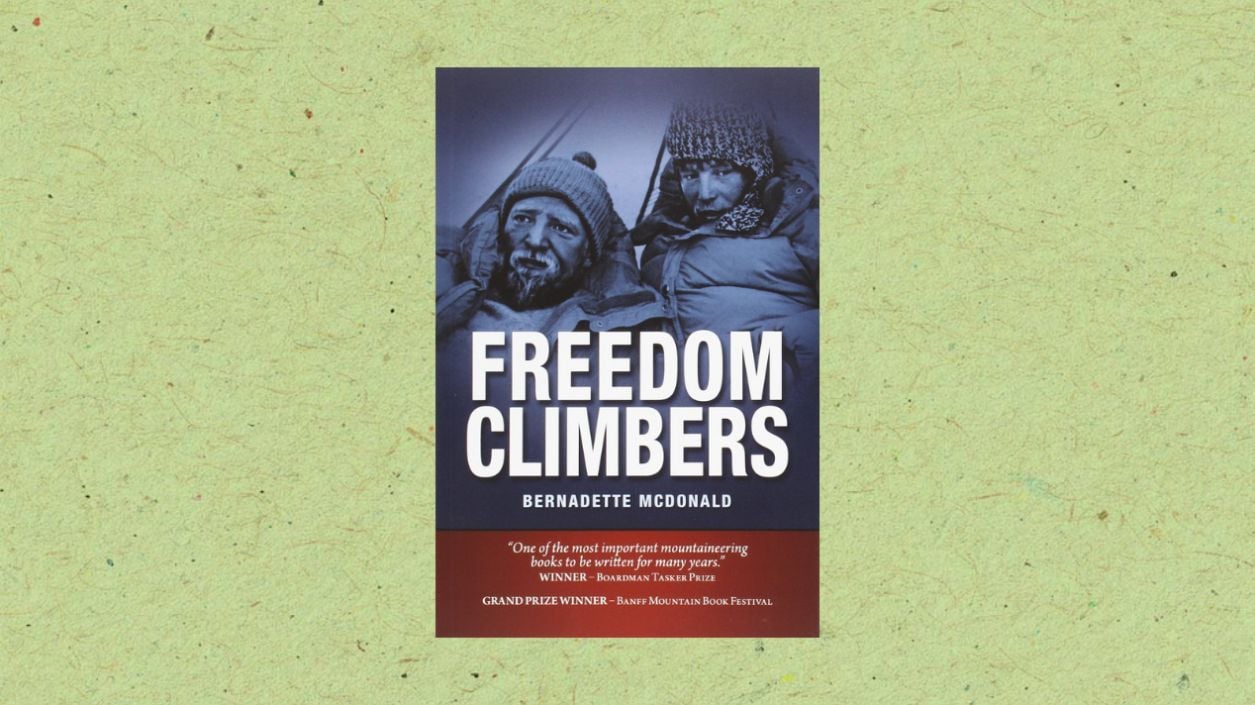 Biographies of these great pioneers make very interesting reads too, for example the Biography of Edmund Hillary by Michael Gill. There's also The Wildest Dream by Peter Gillman and Leni Gillman – George Mallory's biography – and Freedom Climbers by Bernadette McDonald, about the Golden Age of Polish Mountaineering. The options here are somewhat endless!
Banner in the Sky by James Ramsey Ullman is a classic novel based on the first ascent of the Matterhorn. Read that again, we said novel. But it's a beautiful book, pitched at young adult readers, about a sixteen year old who wants to climb the mountain that killed his father.
Mountaineering Books: Mountains and Humanity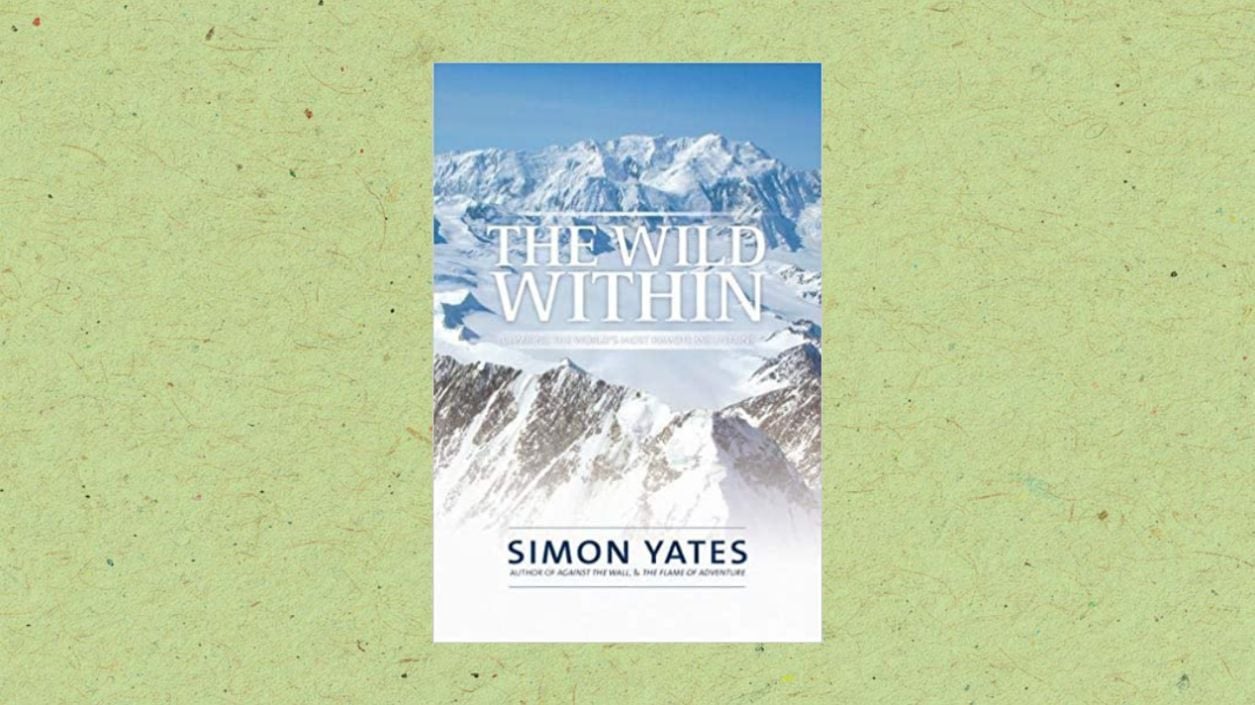 Sometimes mountaineering books lose something for being so focussed on routes and summits. For people who aren't deeply into the activity, it can become a list of hard climbs and a loss of unfamiliar climbing jargon. Jumaring up to a bivvy ledge or placing a cam in an offwidth all sounds very grand, but can sound like a foreign language to the uninitiated. It's nice to see some more modern mountaineers drop the pretence of "epic" and address more human aspects of the addiction.
One such book is The Wild Within by Simon Yates – who is probably fed up of being described as the "guy who cut the rope", but is indeed the guy who cut the rope in Touching the Void. It's a story about the endless pursuit of the unknown: of climbing mountains that no one has even named yet, let alone stood on.
Cold Wars, Andy Kirkpatrick's second book, follows the struggle of balancing mountaineering with family life, both physically and emotionally. It's more of big wall climbing book (siege style ascents of impossible cliff faces) but probably sneaks into mountaineering. Let's not have an argument about what "counts" as mountaineering!
Also along these lines is Learning to Breath by Andy Cave. It's the story of his passage from coal miner to the climbing North Face of Changabang (which is a 6848m mountain in India, for those of you sniggering). The story covers the full spectrum of mountaineering and nicely ticks our human interest box.
Mountains of the Mind by Robert McFarlane really sits down with the question of "Why do we climb mountains?" and examines it. This is less of a narrative, more of a Robert McFarlane style ramble through thoughts and ideas relating to a subject. Great if you're into his style and expecting it. Less great if you thought you'd picked up Touching the Void.
Some other books about mountain climbing that you might like to check out in this section include The Beckoning Silence by Joe Simpson, The Push by Tommy Caldwell (about the free climb of the Dawn Wall on Yosemite's El Capitan) and The Sharp End of Life by Dierdre Wolownick, a lady who took up climbing at 58.
Mountaineering Books: All about the Routes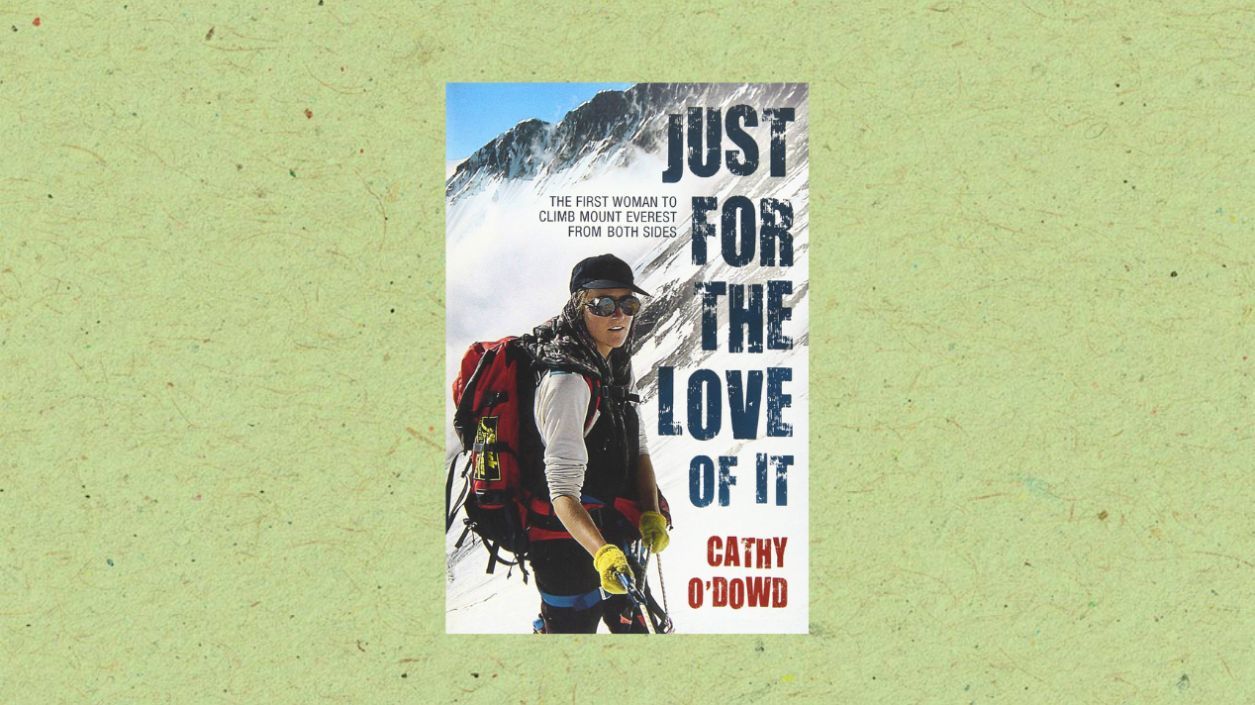 We barely know where to start in this category. If you want to go deep on a particular route or mountain, then there is so much literature to let you. Not that you couldn't read these if you haven't dipped your toes into something mountaineering, but it'll mean a lot more to you if you have. For example, if we said Nick Bullock's book Tides: A Climber's Voyage featured him taking on Slovak Direct on Denali and Guerdon Grooves on Buachaille Etive Mor, you might say, "Woah!" rather than smile and nod politely. Here the lines between climbing books and books on mountaineering start to blur.
Or if you don't fancy the likes of Slovak Direct, how about Just for the Love of it by Cathy O'Dowd? It's the story of how she became the first woman to summit Everest from both sides (North and South). Or Catherine Destivelle's Rock Queen – an autobiography of a world famous French climber. Strap in for some amazing mountaineering ascents, including a 17hour solo, winter ascent of the North Face of the Eiger.
And that's only a handful! Basically, pick a mountain or a route and search "mountaineering book" next to its name.
Mountaineering Books: Photography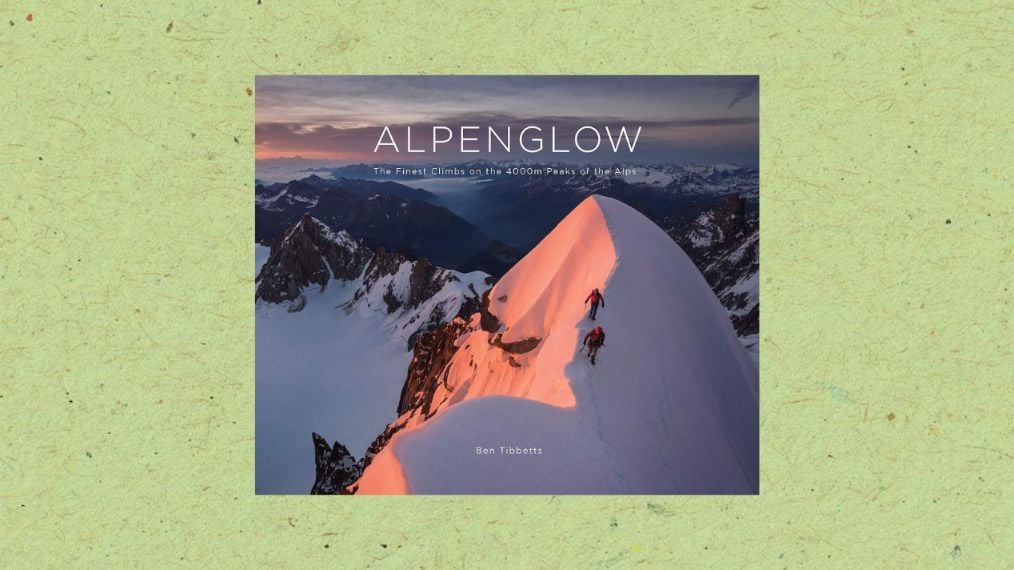 There is nothing wrong with wanting to read a book with big pictures. Or at least, that's what we tell ourselves! If you'd like a book full of glorious, glossy mountain images, check out Alpenglow by Ben Tibbetts. It's a coffee table book rammed with mountain sky-scapes in the Alps. Photographer Ben Tibbetts almost accidentally did the UIAA Alpine 4000s whilst capturing the images in this book. Ooops. When he realised he only had a couple of summits left, he bagged them to become the second Brit to complete the list.
Nadir Kahn's Extreme Scotland describes itself a "photographic journey through Scottish adventure sports". Kahn is an adventure photographer by trade and this book showcases his work. For a similarly interesting angle on mountaineering, but with fewer pictures, try Filming the Impossible by Leo Dickinson. It's all about the process of capturing visuals at high altitude and in extreme locations.
Psyched to get dreaming about adventure? Check out our full range of adventure holidays including Summit Fever right here.