Dhaulagiri is a mountaineering film which asks why we climb - and when do we quit? The narrative follows Esteban 'Topo' Mena, an Ecuadorian mountain guide, as he teams up with Cory Richards, the first American to climb an 8,000m peak in winter, to put in a new route on Everest. That plan soon changes, and needing an additional climber for their new route, Carla Perez, the first women to summit Everest and K2 in a year without supplemental oxygen, joins the crew. The trio then turn their attention to the seventh-highest mountain in the world - the 8,167m Dhaulagiri.
Watch the film, then read our interview with filmmaker Tommy Joyce below.
The sheer immensity of the Himalaya can be hard to capture, in text or imagery, but it's on full display in the opening shot of 'Dhaulagiri'. As the camera pulls quickly back from an isolated orange tent on a cliff edge, the viewer sees - and feels - the inaccessibility of the location, and the might of the landscape around.
"I flew the drone up a couple of different times, in different lighting and weather, and that one shot with the smoke and the clouds - even through the drone - it just felt so scary to be there," says director Tommy Joyce. "It felt like a moment people could really drink in."
There's this duality, where you go to the mountains to have fun, and to have an experience, but you also go to achieve something.
Esteban 'Topo' Mena and Cory Richards had originally planned to attempt a new route on the north face of Everest. But after a failed first attempt and pandemic-related delays, that plan changed. They decided to get another climber on board - Carla Perez - and to try and a new route on Dhaulagiri instead. When Richards dropped out, Topo and Carla were then left to climb Dhaulagiri alone.  
When you're making a film about mountaineering, it seems, your plans need to be as adaptable to the conditions as the climbers themselves.
"That dinner conversation you see in the first act, where Cory decides he's going to go home, that changed everything for everyone," says Joyce.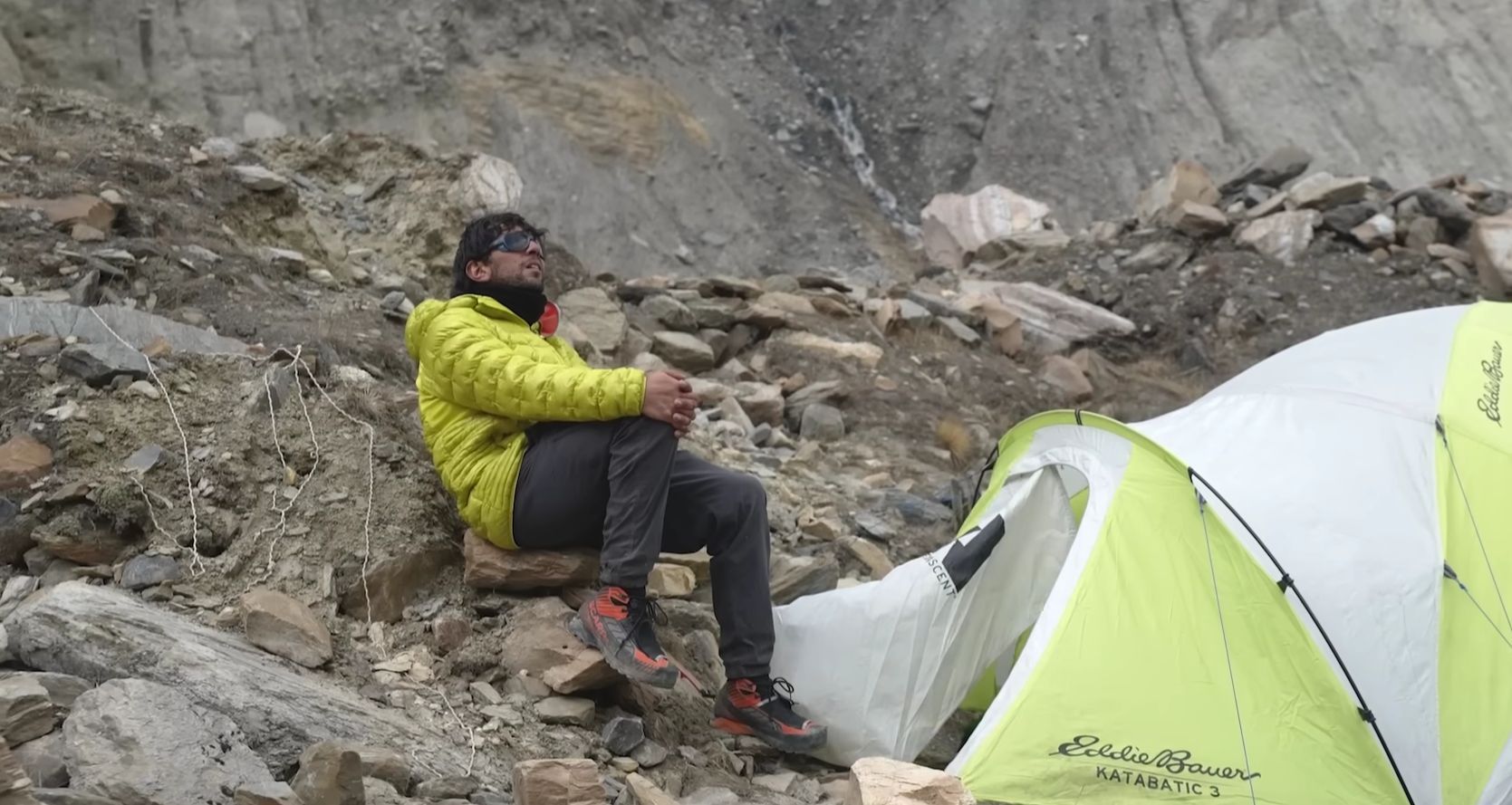 The film talks about the place of ego in mountaineering, and asks what failure means to a climber, when they have dedicated years of their lives mentally and physically preparing to succeed.
"There's this duality, where you go to the mountains to have fun, and to have an experience, but you also go to achieve something, and those achievements come with recognition," says Joyce.
"I think each of the characters, Carla, Topo and Cory, have their own definitions of what an experience in the mountains should be - and so, what success or failure looks and feels like. I think the story became about what climbing means to the people in the film - about teamwork and collaboration in changing circumstances."
For Topo, the summit was the goal, but he comes up short, and prioritises a safe descent over reaching the peak. It's highlighted that Topo is a mountain guide as well as an athlete - and that this is notable in the way he thinks on the mountain.
"When you're guiding, your number one responsibility is the safety of your client," says Joyce. "When you're an athlete, on your own, yes, the number one thing is safety, but there are external factors too - like sponsors, budget and things that play into your mind when you're out there alone - that can lead you to take risks. You're betting on yourself, rather than getting a client home alive. So there's a degree of more conservative decision making when someone else's life is in the balance compared to your own, when it's easier to push the line."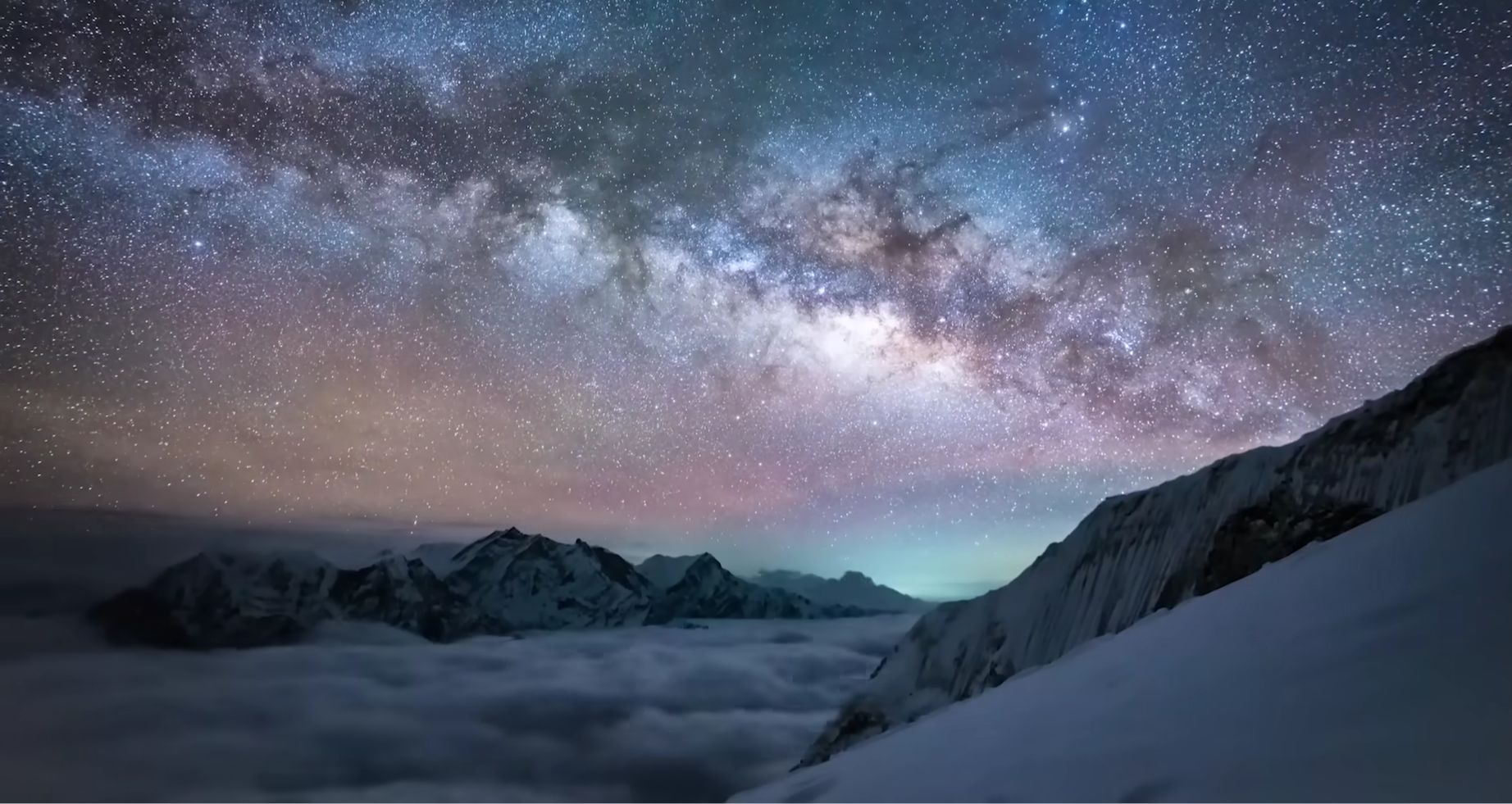 Topo is able to push responsibly, and find a balance. "While for Carla, the summit is almost irrelevant," says Joyce. "She was the voice of reason throughout the film, and she brings this genuine, honest approach. She's truly just there to be there. In some ways, it shows the mountains are about the journey."
For Joyce, capturing these mindsets, and how Topo and Carla interact, was key. "You want to capture 'intimate wides', where you feel you're up close and personal with them, but you can also feel the scope and the scale of where exactly they are."
She's truly just there to be there, and in some ways, she shows that the mountains are about the journey.
One of the beautiful things about high-altitude film making, of course, is being able to take viewers to these incredibly inaccessible corners of the world; with the challenge being that you've actually got to get there yourself first.
This was Joyce's first time in the Himalaya. "We went to Dhaulagiri in March, but in January, I had gone down to Ecuador and Topo put me through a high altitude bootcamp over the course of a week," he says. "We climbed Cotopaxi, Cayambe and Chimborazo - the three tallest peaks in Ecuador - so I had the chance to tag 19,000 feet and see how that felt, and thankfully everything went well.
"I grew up skiing in Colorado, and the mountains feel like home to me. They feel comfortable. So the opportunity to go somewhere so rugged and remote was just flat out exciting, but I was aware of the danger at the same time. You have these little conversations with yourself in the morning like 'okay, we're not going to mess up today. We're going to keep this on the straight and narrow'."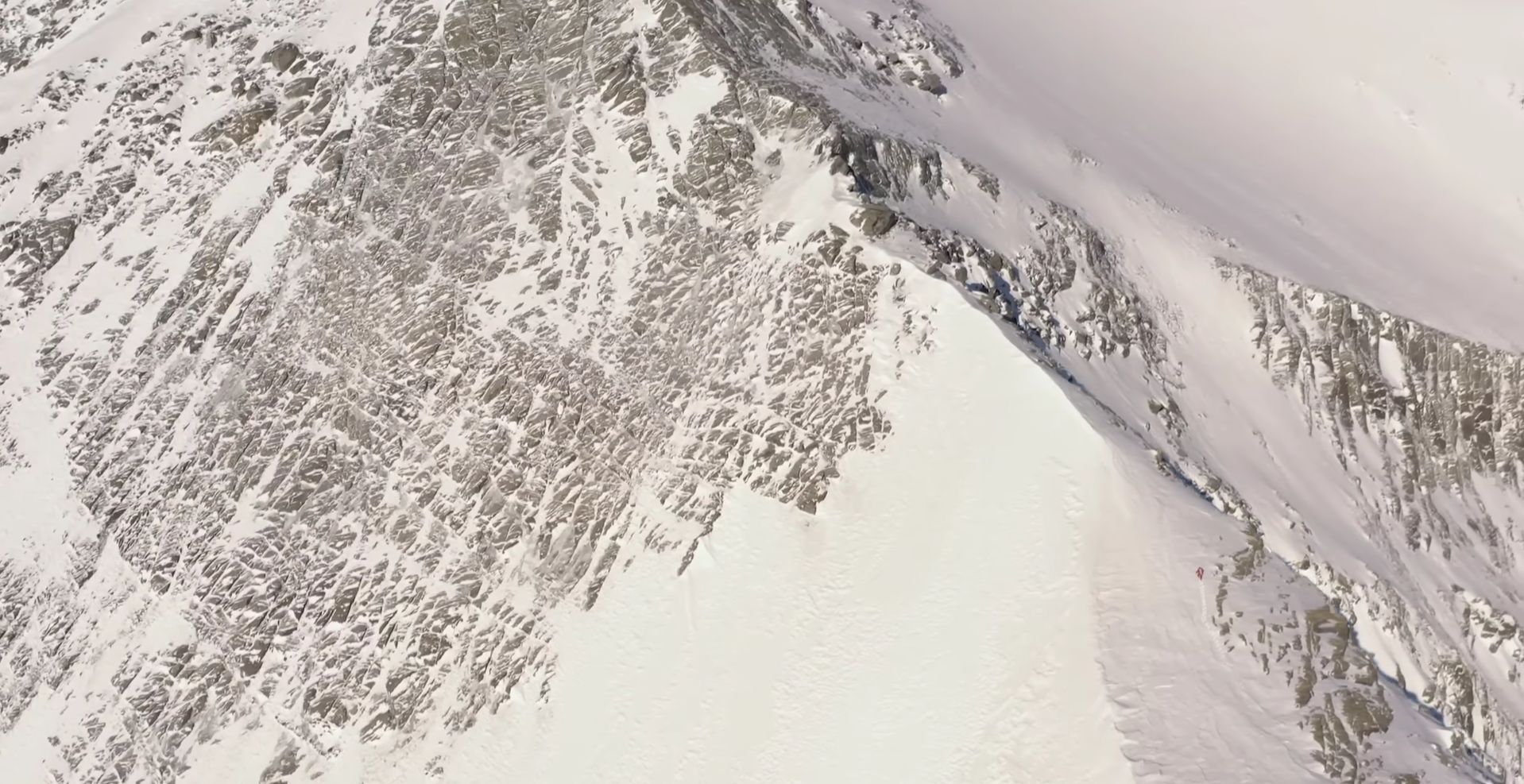 To film Topo and Carla on the mountain, Joyce had to try and keep up with them.
"I did a significant amount of training to prepare, because I don't spend all year on the mountains like professional climbers. I had to put myself through the ringer just to get a base fitness level where I could get most of the way," he says.
"You know you're going to be the slowest, so I tried to be strategic with my coverage. We would film together when we left the tent, in the early stages, and then they would get away from me. Instead of fighting that, I would just accept it and say 'okay, the handheld camera is done. Now I'm going to catch up to them via drone when the light is nice' - and then I would get back to my trudging."
For the extreme high altitude camps, he left the job with Topo and Carla.
"They left me in camp two when they went for their summit push," he says. "So I was flying the drone up to camp three, and they each had a GoPro. They do a lot of self-documenting, so they had enough experience and I felt comfortable asking them to carry a few extra kilograms. They did a phenomenal job."
The end result is a film which reminds us that even the best planned adventures are at the mercy of external factors. It's a fascinating look at why we climb mountains - and indeed, why sometimes, we don't - and through its visual beauty, it's also a stunning showcase of the power and beauty of the Himalaya.
Inspired? Check out our adventure holidays in Nepal now!