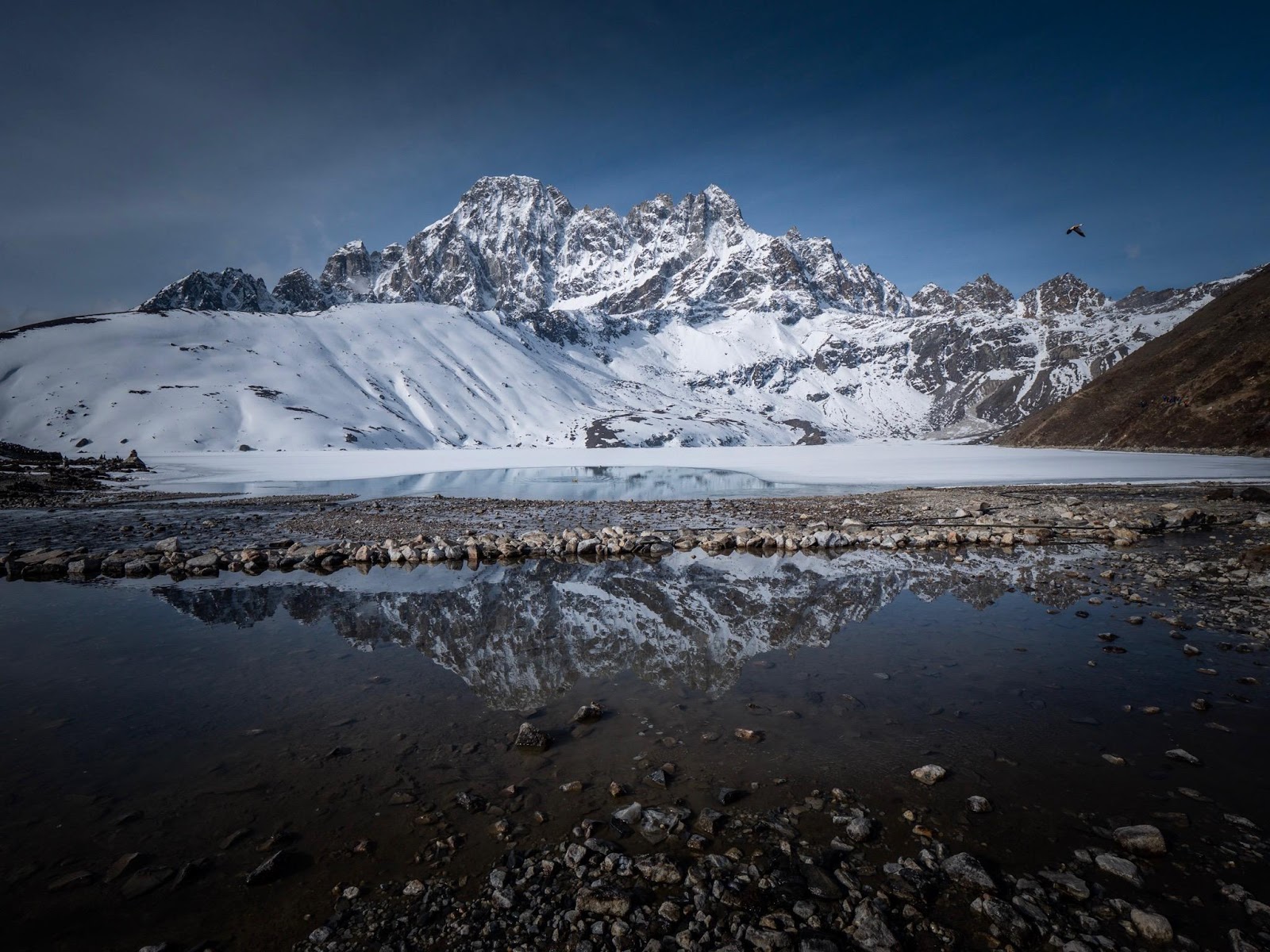 Much Better Adventurer Tom Millar went to Nepal recently to take on our Everest Base Camp and Gokyo Lakes Circuit hike. It's considered one of the most adventurous ways to get to the foot of the world's tallest mountain. He gives us the low-down on his trip, and shares a few of his best bits from along the trail…
Please note: On the 1st April 2023, the Nepal Tourist Board (NTB) made changes to the trekking laws for all foreign trekkers, cyclists, and mountain climbers visiting Nepal's mountain regions and national parks. All trekkers (solo or in a group) must now be accompanied by a licensed guide. To learn more about what this means for you, read our update on the Nepal trekking requirements.
To say I was excited before leaving for the trek was an understatement. But I wasn't entirely sure what was to be expected. Would this be a hard gruelling hike? A battle of harsh Himalayan weather and challenging terrain, at an altitude five-times higher than I'd ever hiked at before?
The thought made my mind spiral. But, I was wrong. About the difficulty, that is. And don't get me wrong, the views are breathtaking on the hike, but the Himalayas offer so much more than just the scenery.
Contrary to my initial turmoil, the routes on the trek are somewhat well established, abundant in culture, trekkers, porters, dogs and manes (a type of prayer wheel). This particular mane below reads, 'please turn this mane to purify your soul'. We turned every mane that we passed on the hike. I'm pretty sure this dog did too.
Feeling good with purified souls, we continued our hike and eventually came across a long suspension bridge decorated in prayer flags. I'd always wanted to cross a bridge like this, thinking they only existed in films. But this would actually turn out to be the first of many such suspension bridges we would cross.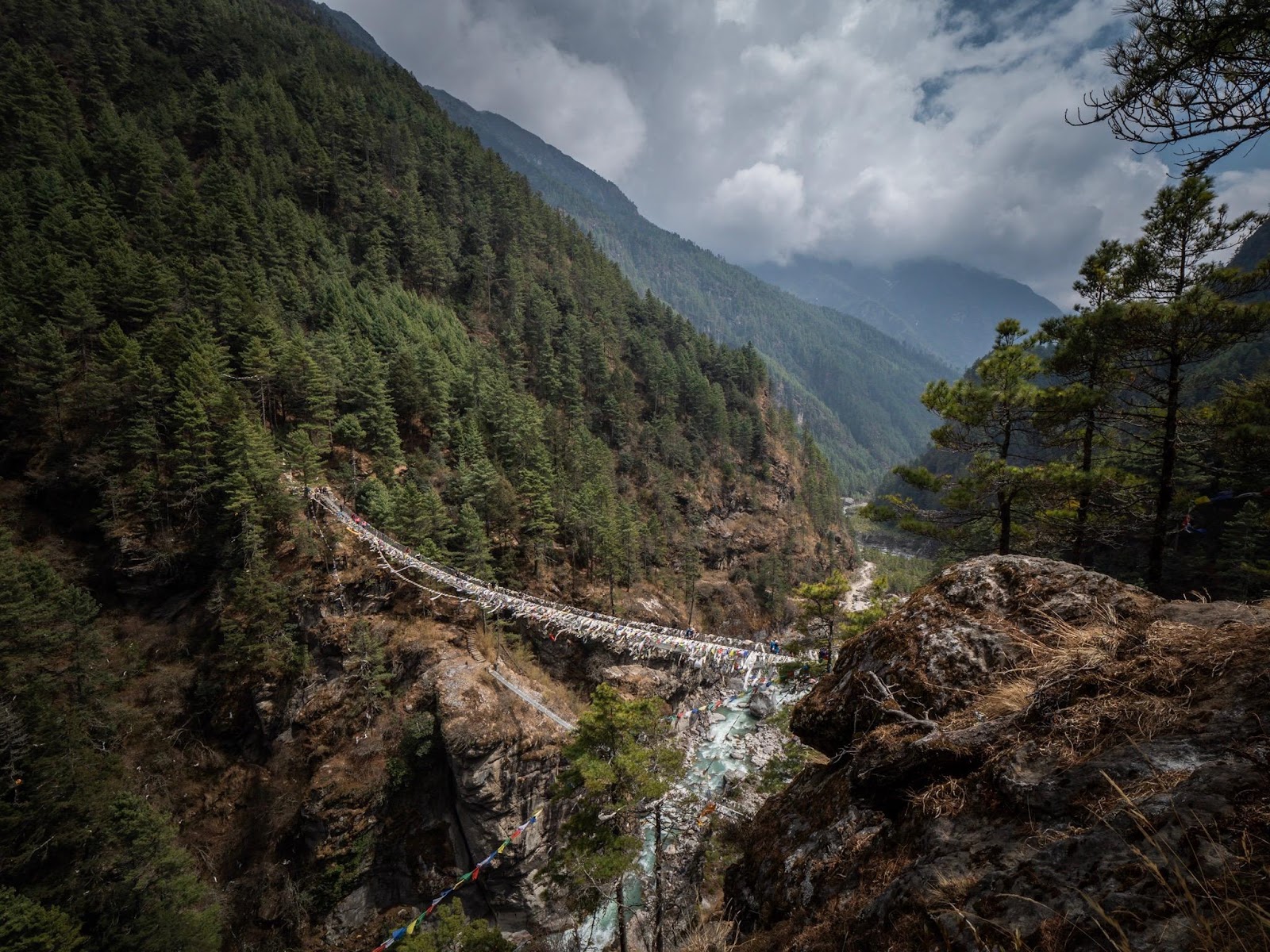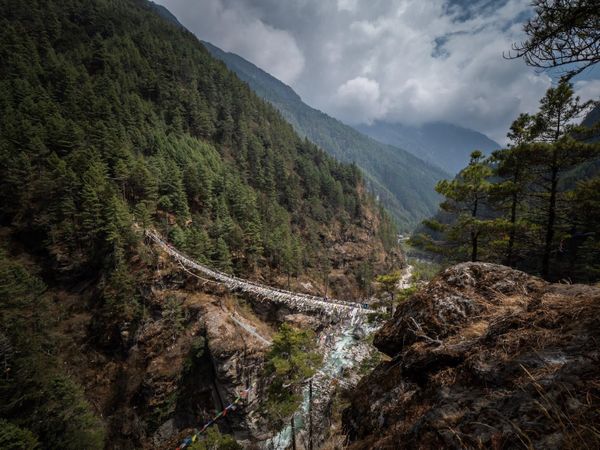 You do have to watch out when you're crossing the bridges, though. They often get congested by yaks and naks.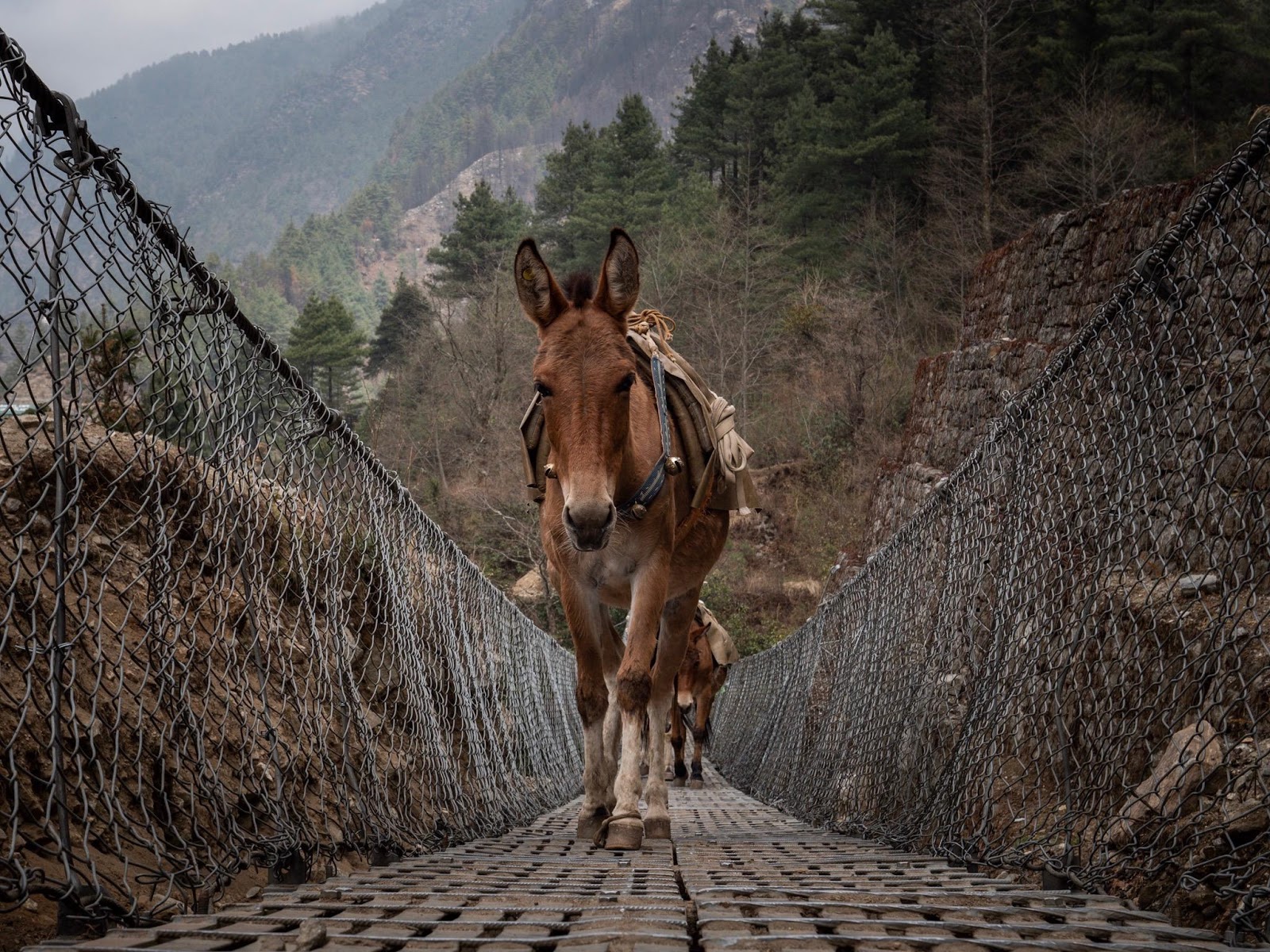 In case you're wondering what the difference is, a yak is like a long-haired, high-altitude mountain cow, like below, and a nak is is the term generally used for a female mule in Nepal. You also get dzo - a hybrid bwteen a yak and domestic cattle.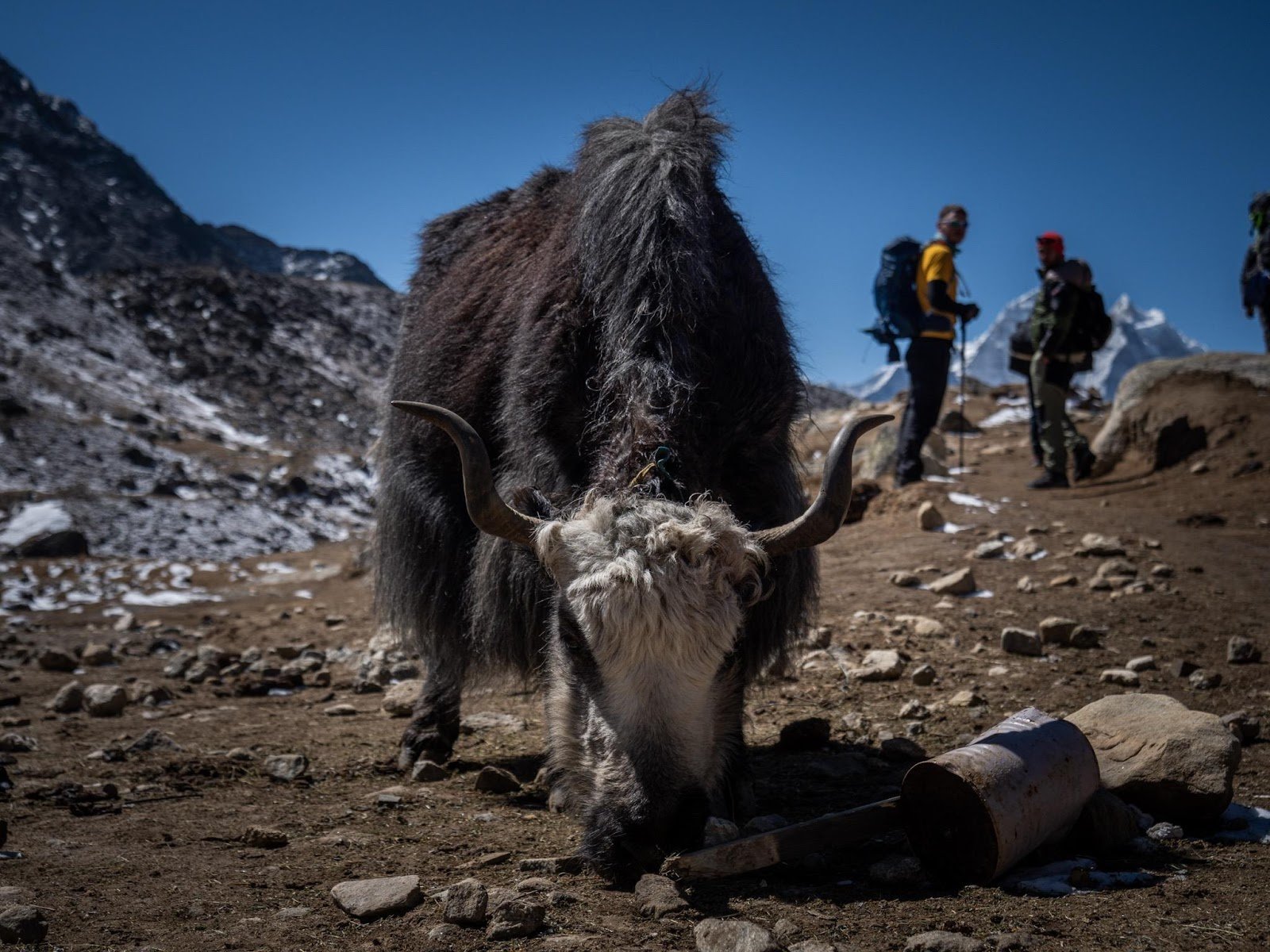 Birds of any description had their own category. They were to be called 'mountain chickens'. Like this little guy: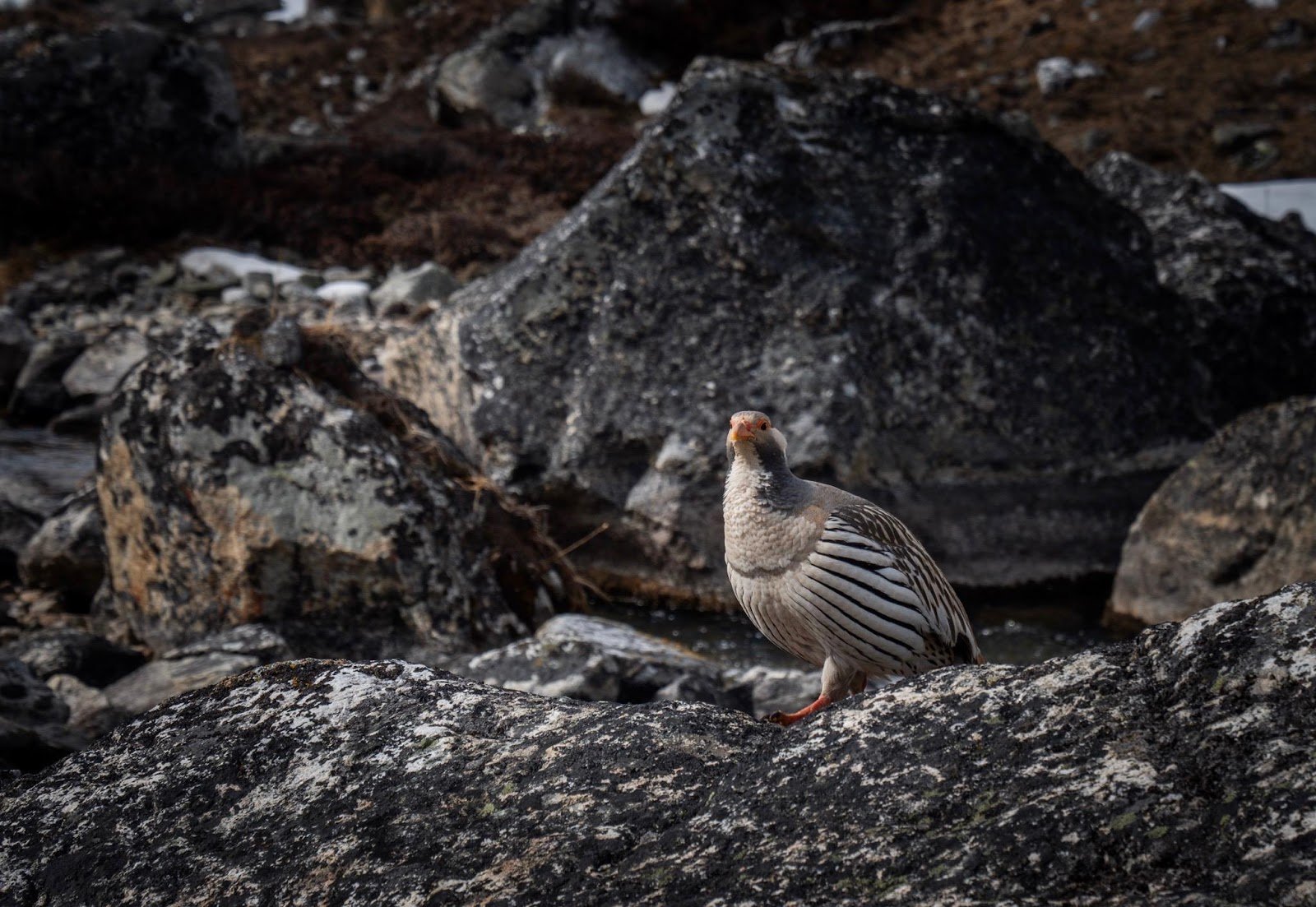 Now, yaks and naks aren't to be overlooked. They actually play a crucial role in the Himalayan enterprise. They carry large quantities of your food and supplies to each village on every hike to Everest Base Camp, and they also carry the expedition equipment of Everest summiteers to Base Camp itself.
When these beasts aren't at work, the porters take charge, and their job is about as hard as it looks. We even gave it a go. For context, here's my 6ft bodybuilding brother next to a comparably small and skinny porter...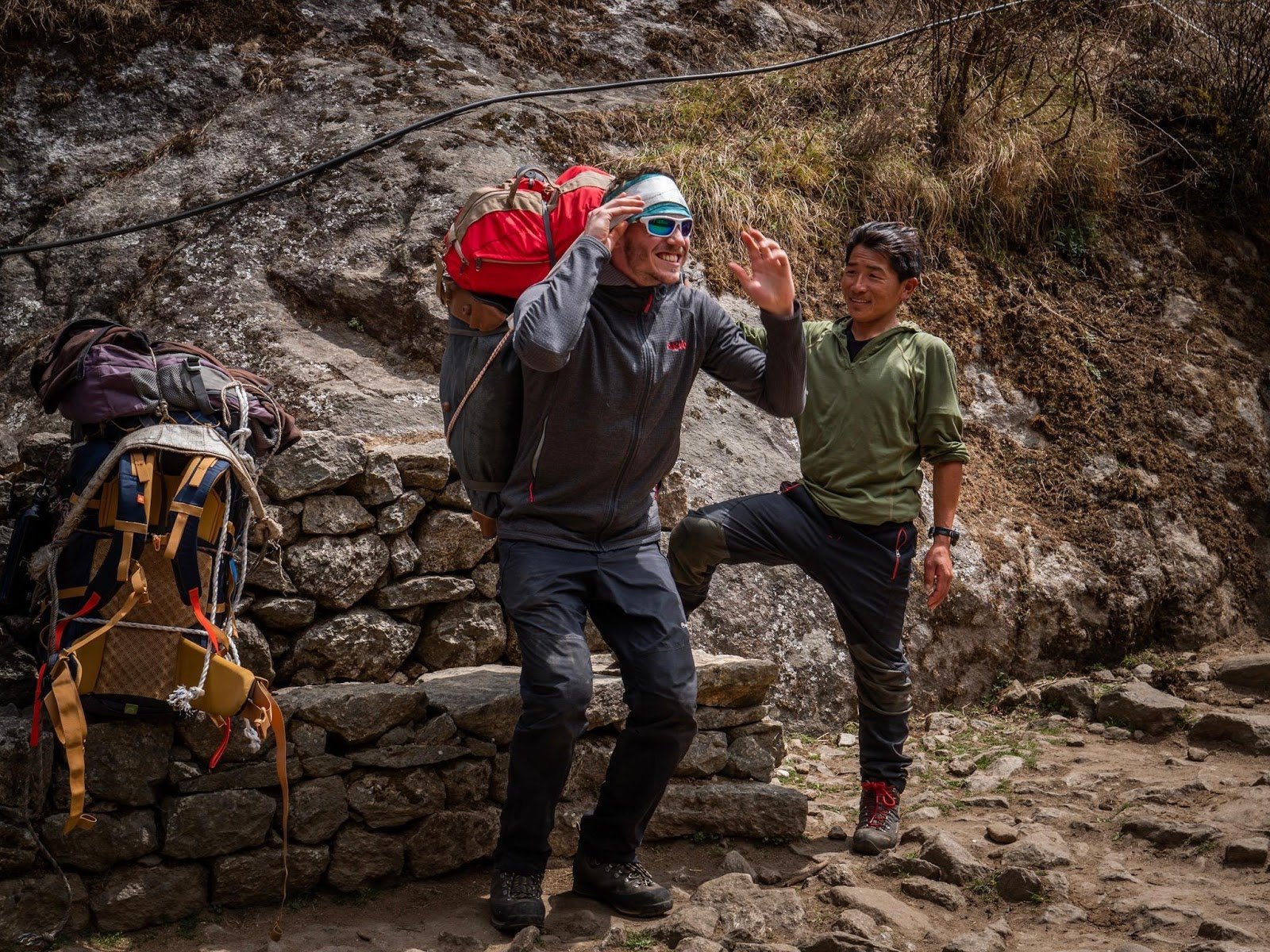 Unlike my brother, the yaks really do make light work of the added load, although they are also particularly good at causing traffic jams. So just remember to stay away from the edge as they pass, and give the porters right of way. It's kind of like the Himalayan Highway Code.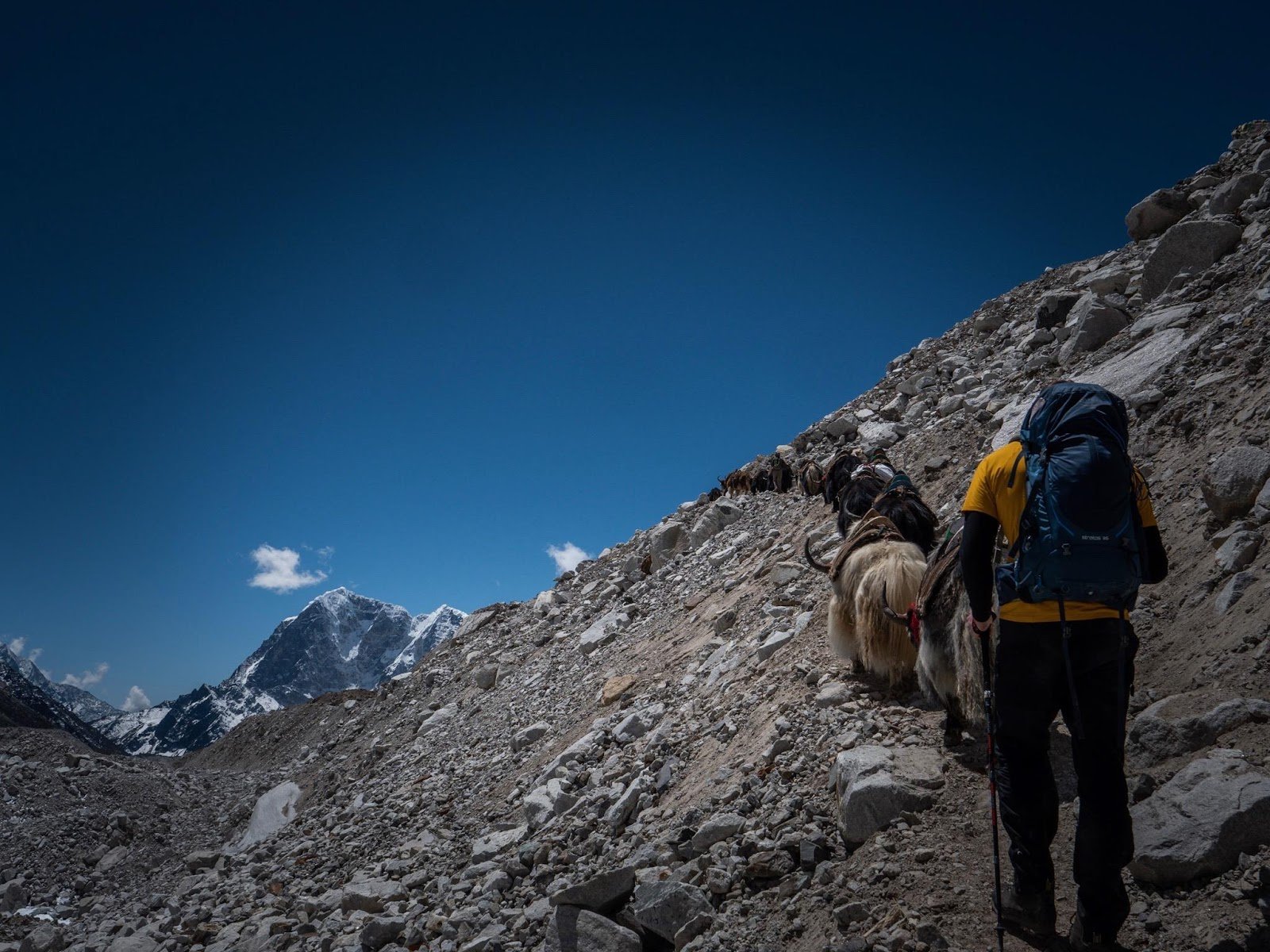 Now, I promised you spectacular views, but for the ones at Everest Base Camp you'll have to discover it for yourself. Instead, let me show you why you can't leave the Everest Region without hiking the Cho-La pass to Gokyo.
At 5420m, the pass is the second highest altitude of the entire trek, but first, you will awake early in Dzlonga, the last stop before the pass, and watch as the light peers over distant peaks, combined with some interesting cloud formations and reflections. The views are out of this world.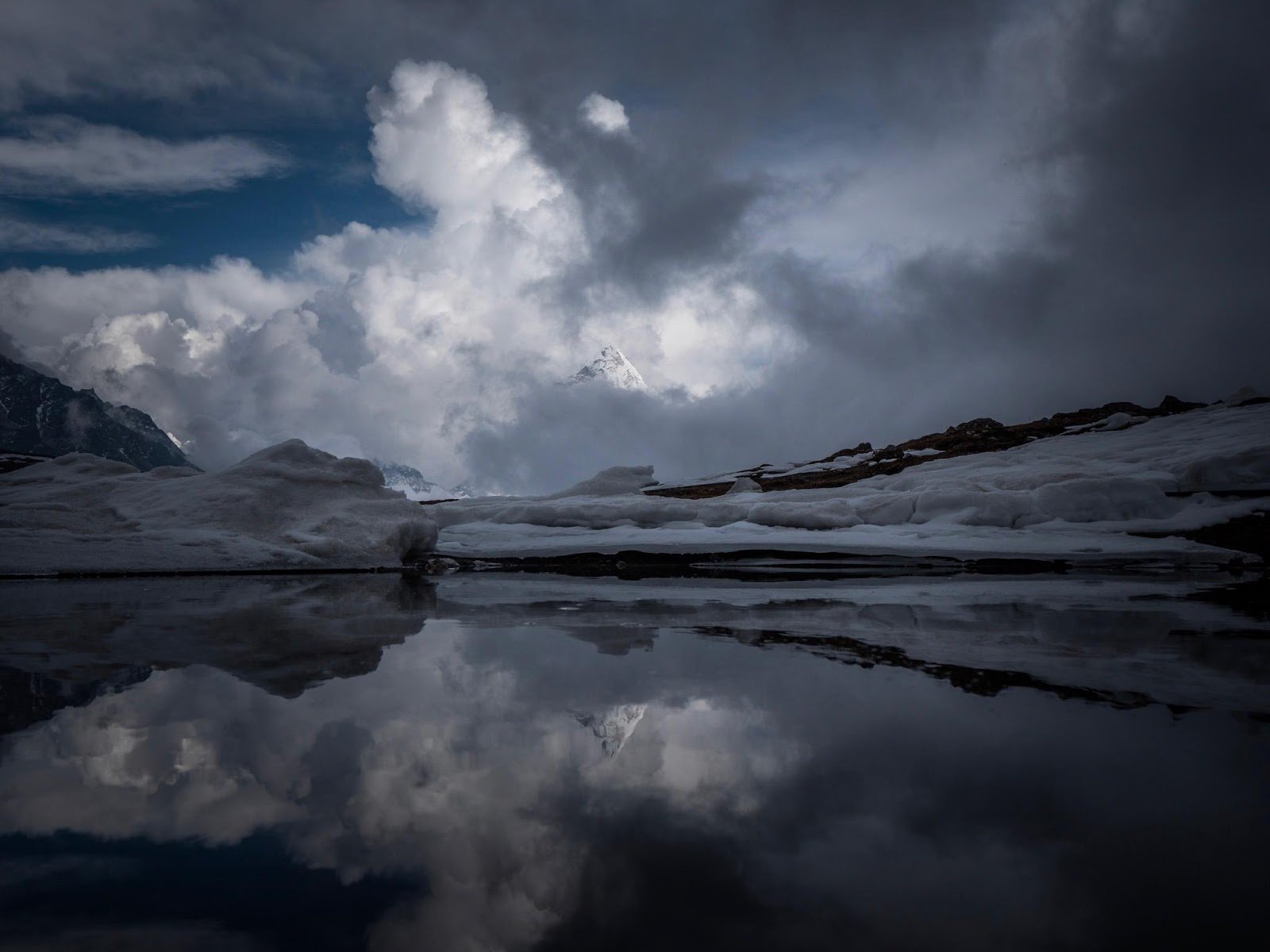 But what of that altitude? The truth is that you will feel it. And it is a challenge, but one of an attainable nature for anyone willing to take on the trek, and in all honesty, the views really are worth it. This is what you'll see from the top, looking back at Dzlongla. You'll have to discover what it looks like from the other side yourself.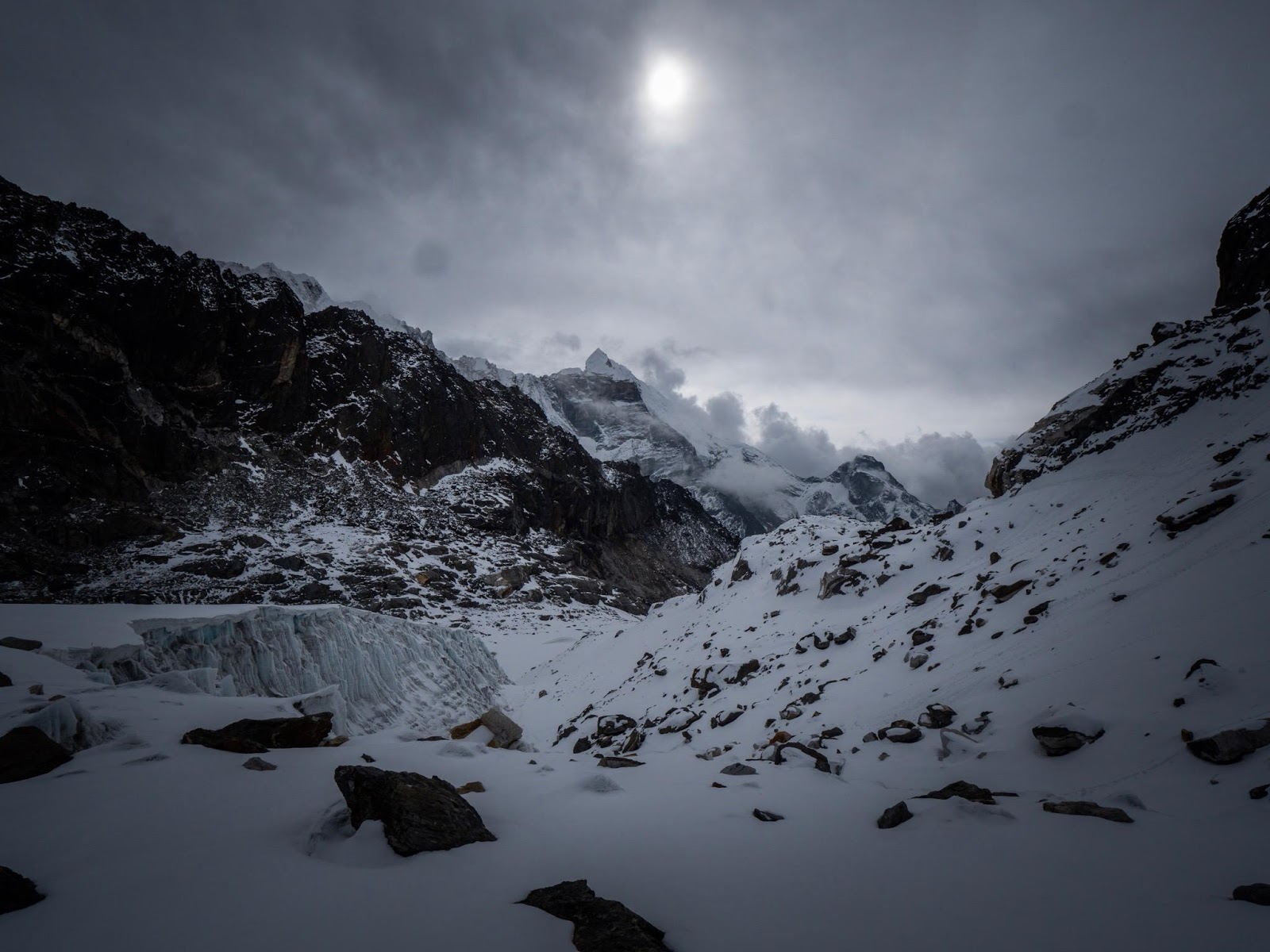 Finally, after the Cho-La pass, you will cross Nepal's longest glacier and at last be at Gokyo, where you will find a white frozen lake with a small deep blue patch of water where a few golden ducks have made their home. Or as I should call them, 'mountain chickens'!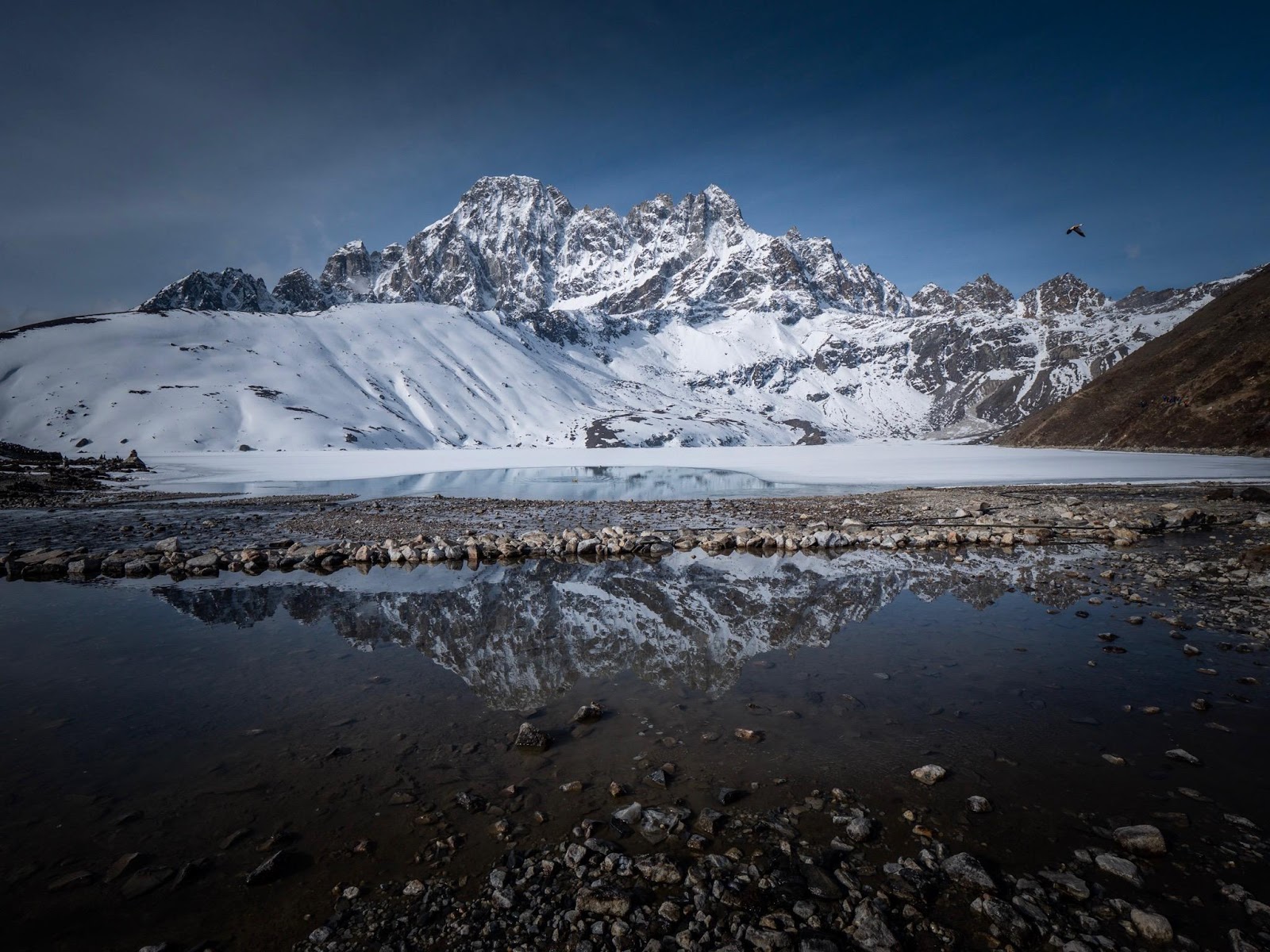 Inspired? Discover it for yourself on the Everest Base Camp and Gokyo Lakes hike. Follow Tom Millar on his personal Instagram, and at the XE Photography Instagram page.