A trek to Everest Base Camp in Nepal is a once-in-a-lifetime adventure.  You'll be following in the footsteps of famous explorers such as Edmund Hillary and Tenzing Norgay as you ascend winding trails in the Himalayas, and cross suspension bridges and glaciers. You'll experience unbeatable mountain views too, and of course, arrive at the foot of the iconic Mount Everest, the highest mountain in the world.
But an intrepid expedition such as this is something you need to prepare for. Alongside making sure you've done adequate trek training, you need to ensure you've packed the correct kit. You don't want to add unnecessary stress to an already challenging trip by being too cold, or forgetting something.
We've put together the ultimate packing list for Everest Base Camp. However, we'd always recommend checking in with your trip provider to make sure there's nothing else you need! They'll also be able to answer any questions you might have about gear (such as what constitutes 'lightweight', and whether your hiking books are suitable for the trip). So, without further ado…
How Cold is Everest Base Camp?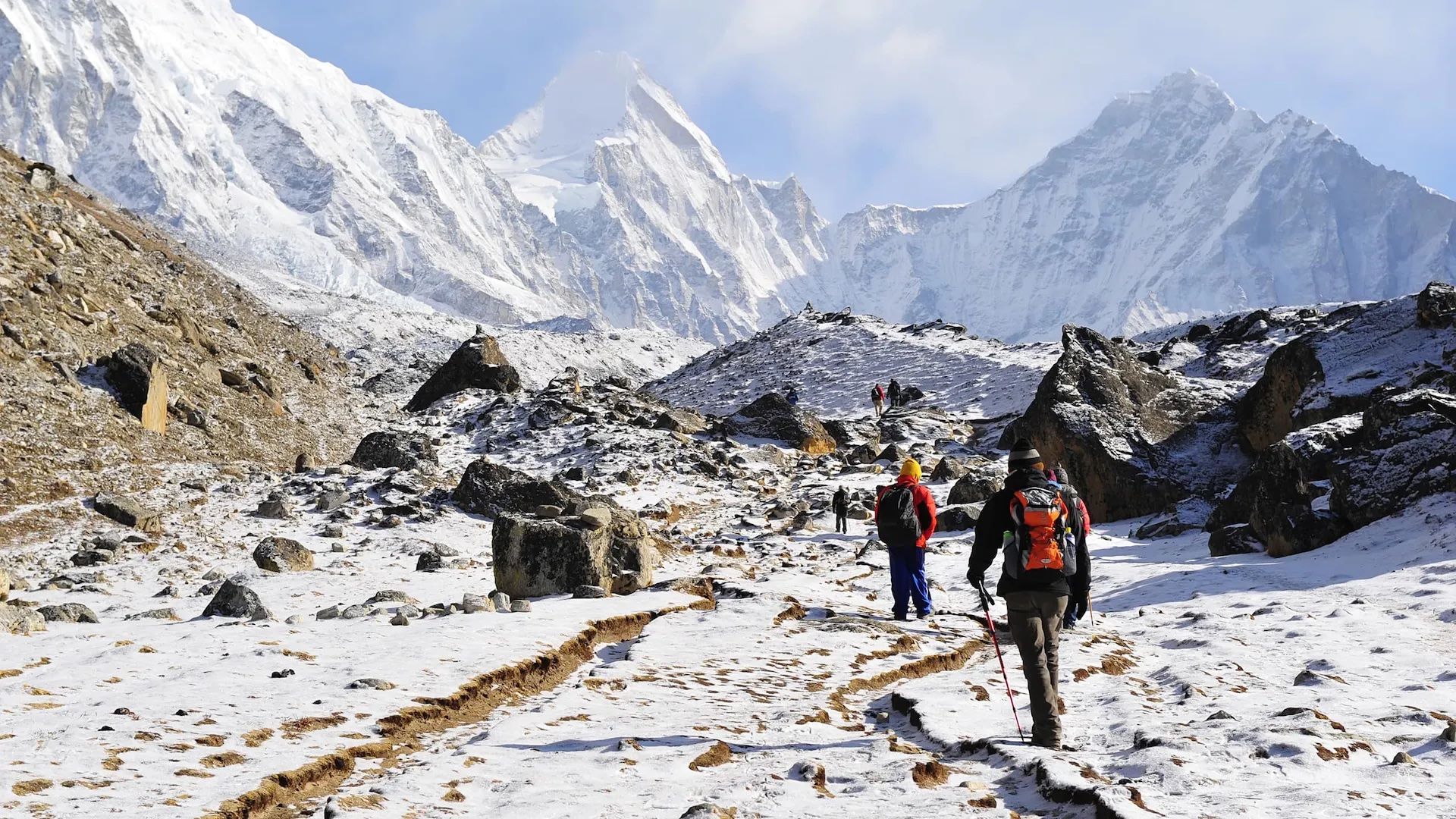 To pack properly, you'll need to know what the weather is like on the Everest Base Camp trek. Whatever time of year you travel, you'll experience a lot of climate and temperature variation. This is because of the significant altitude gain along the track - from the trail starting point at Lukla (2,860m) to base camp itself (5,380m). The weather will become colder and more unpredictable the higher you climb.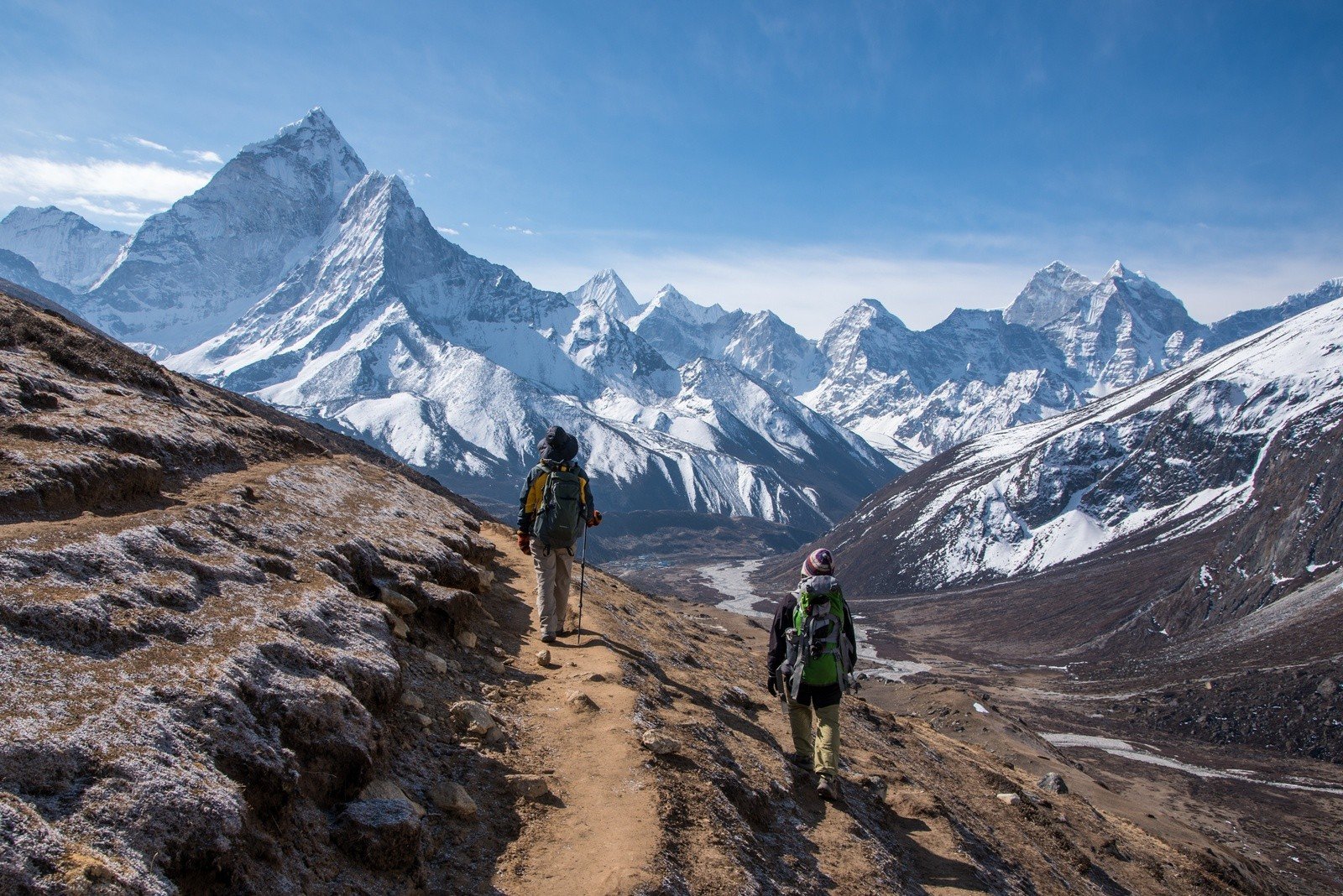 During spring (March to May) the daytime temperature hovers around 17°C at lower altitudes, and 10°C as you climb higher. But it'll drop in the nighttime to  somewhere between -5°C to -10°C. Autumn (September to November) is similar. By winter (December to February) the temperatures will drop. Anticipate daytime temperatures ranging from just above freezing to around 10°C, and during the night temperatures can go as low as -10°C. Whatever time of year you visit, then, be sure to pack some warm clothes.
A Note on Weight Restrictions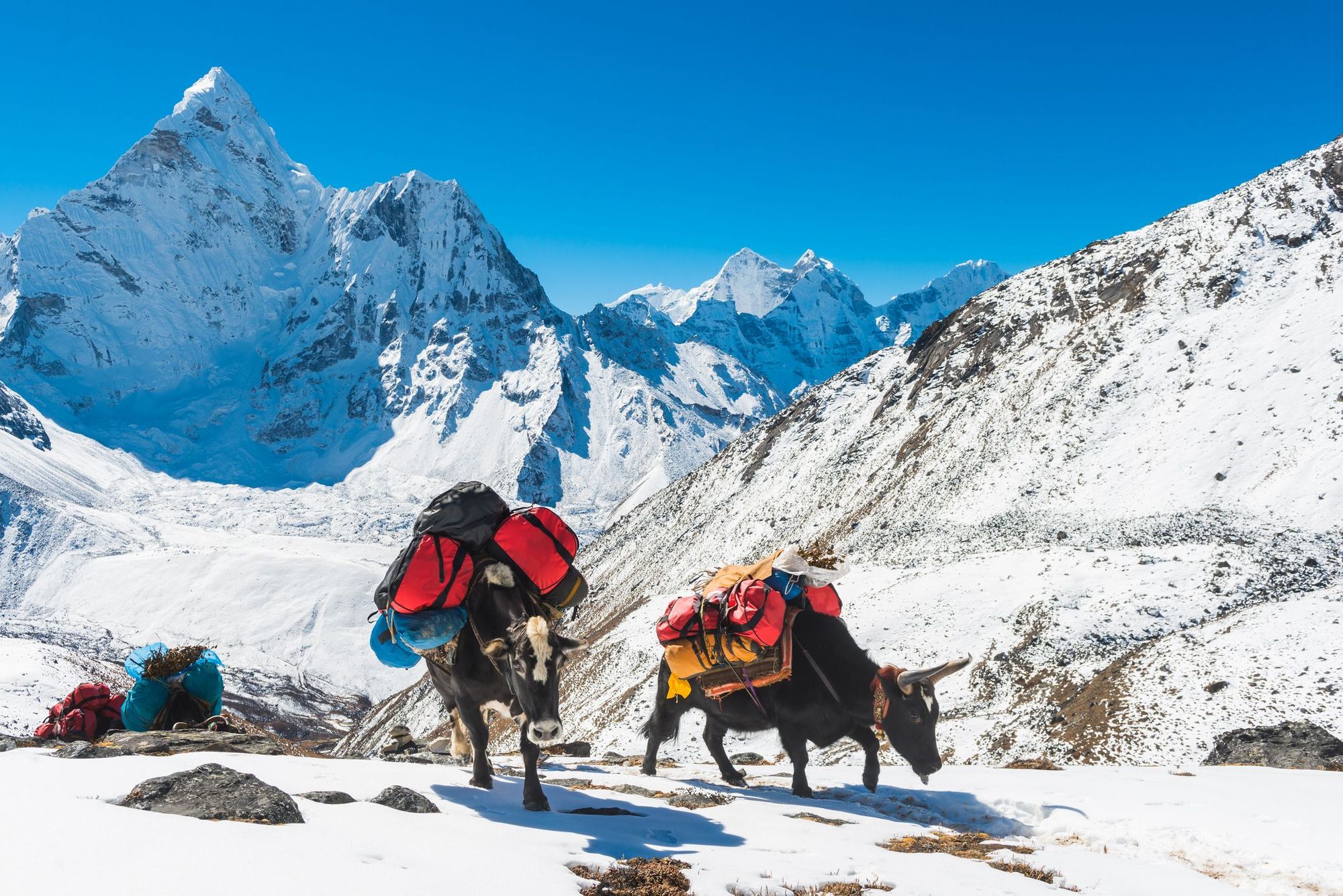 It's important not to pack too much for your expedition to Everest Base Camp. Many trip organisers set weight restrictions for how much your porter is able to carry for you (it's normally a maximum of between 10-15kg). There are also weight restrictions on the small plane flight from Kathmandu to Lukla - passengers are allowed to bring 10kg of checked luggage and 5kg of hand luggage. Whilst you can pay an excess baggage fee, it will only entitle you to an extra couple of kilos.
Many trip hosts will allow you to leave any luggage you won't be needing on the trek in their base at Kathmandu. This is particularly useful for those who will be travelling around Nepal after the trek is finished.
Your Everest Base Camp Packing List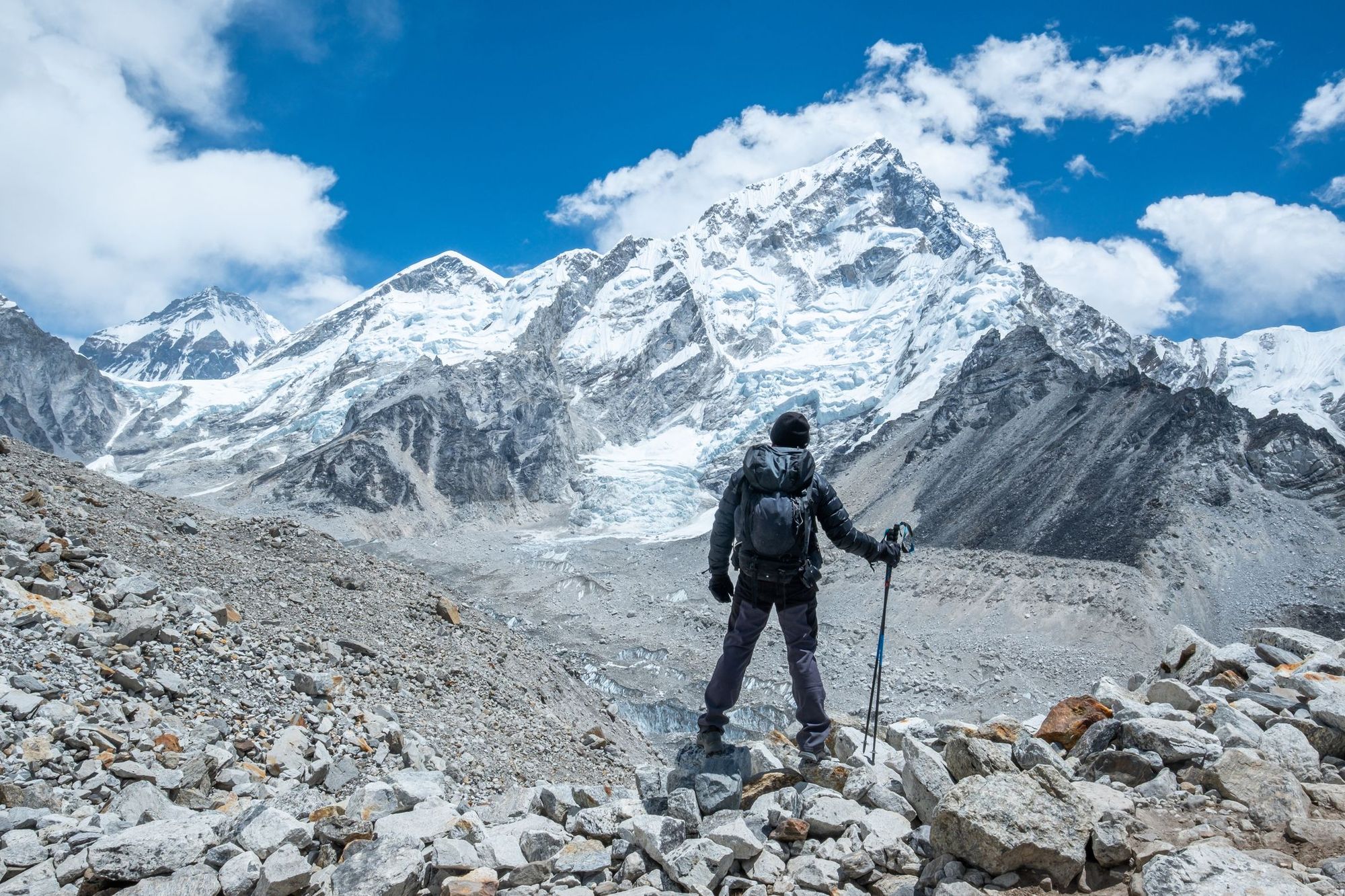 Your Everest Base Camp trek packing list needs to include the following:
Clothes For Everest Base Camp
Waterproof jacket
Lightweight Down jacket
Waterproof trousers
Lightweight trekking trousers
Hiking shorts (if trekking in the summer)
Thermals (top and bottom, merino ideal)
Two to three trekking t-shirts/shirts
Fleece or warm mid-layer
Waterproof thick gloves
Glove liners
Hiking socks and lighter walking socks
Wool hat
Sun hat
Sunglasses
Spare underwear
Buff or similar
One pair of worn-in, waterproof hiking boots
One pair of lightweight trainers (for the camp, in the evenings)
Extra Clothes for Winter
Extra warm layers (add an extra warm item to all key items above)
Extra set of thermals (pair to walk in, pair to sleep in)
Merino trekking socks
Merino glove liners
Gaiters
Tech to Pack for Trekking
Powerbank
Universal plug adaptor
Charging cables
Phone / iPod /Kindle
Toiletries to Pack for Everest Base Camp
Biodegradable wet wipes
Hand gel
Small biodegradable bags to take toilet tissue off the mountain
Toilet paper
Sunscreen & lip block
Personal medication
First Aid Kit, including:
Anti-Diarrhoea Tablets (Imodium)
Painkillers
Anti-inflammatories
Throat Lozenges
Rehydration Sachets
Blister Plasters
Vaseline - to rub on feet to reduce friction
Diamox for altitude sickness (only after consultation with a medical professional)
Camping Gear for Everest Base Camp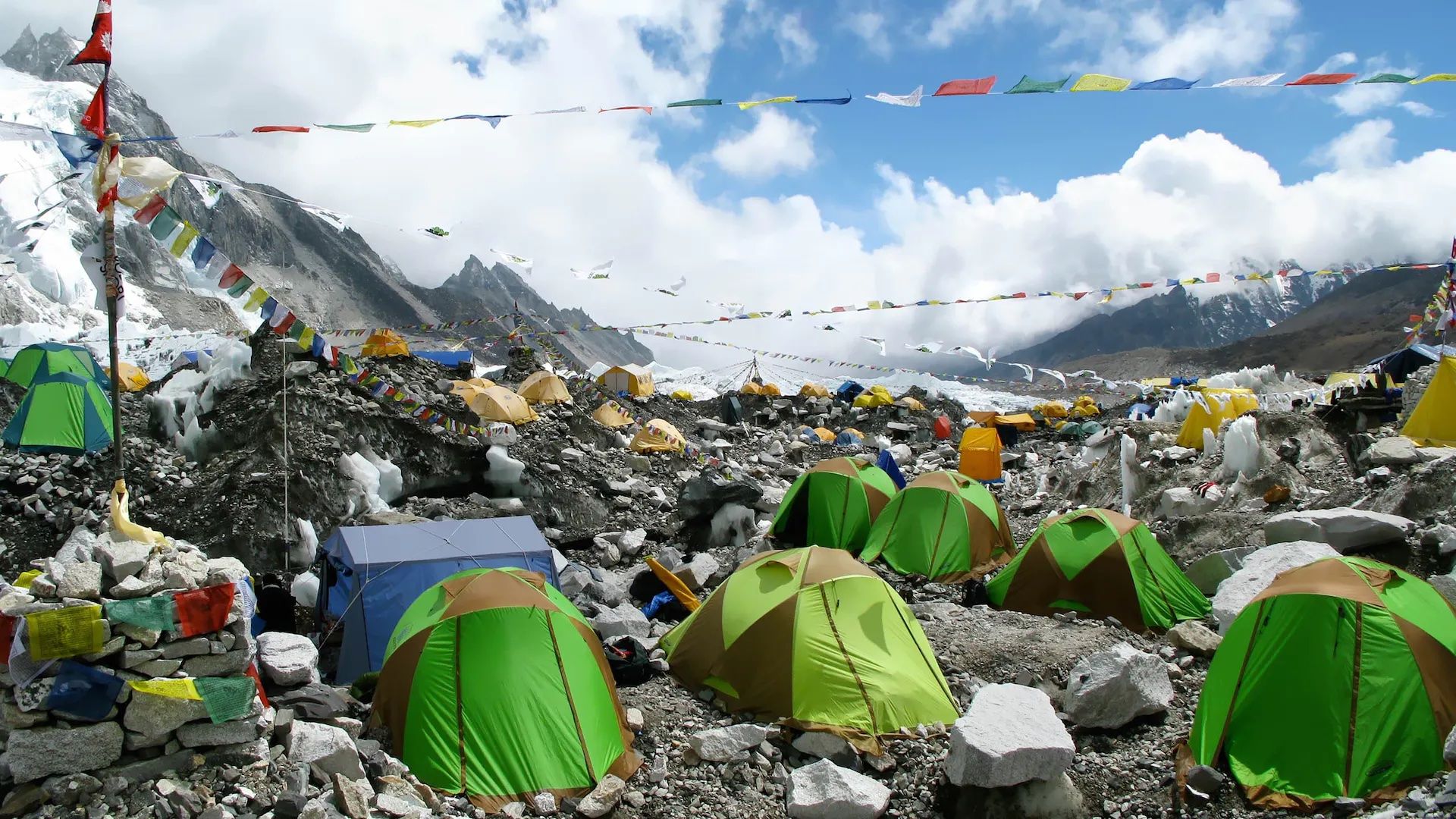 A four-season sleeping bag
Sleeping bag liner
Pillow case (optional)
Head torch
Accommodation will be provided by your trip host, either in rustic tea houses or campsites, so there's no need to bring a tent or cooking equipment.
Other Items
Trekking poles
Travel towel
Two water bottles (one litre each)
Metal SIGG bottle (useful to fill with hot water to use as a hot water bottle at bedtime)
Water purification tablets/system, such as Lifestraw or SteriPEN
Crampons or chained spikes that will fit any boot, if you don't have crampon-suitable boots (for winter departures between November and March)
Day pack with rain cover (30 litres +)
Rucksack or duffel bag (for the porters to carry overnight kit). If you're wondering what size duffel bag for Everest Base Camp, around 65 litres should be enough.
Our Top Tips
Several of the Much Better Adventures team have been to Everest Base Camp, and had some tips for extra things to pack. Megan, our Head of Adventure, recommends bringing along a small pot of tiger balm.
"It's useful for insect bites in the low reaches and to pop on your buff higher up when using the gross-smelling loos!" she said.
Jenny Cox, our Adventure Operations Manager (and resident Nepal expert) has a few suggestions.
"I would say some small lightweight travel games for the evenings at the teahouses as some walking days are relatively short and you'll arrive quite early in the afternoon and there's often not much to do," she says.
"You'll also need a rubbish bag, to take any rubbish you create with you out of the mountains to Kathmandu where it can be properly disposed of. Some flip flops for the "showers". I highly recommend ear plugs - you'll hear everything in the teahouses so these are a must.
"Include throat lozenges and cold and flu medicine in your personal medical kit to combat the 'Khumbu cough' - possibly also a wide spectrum course of antibiotics. Pack a repair kit, including some gaffer tape to patch up torn waterproofs, tape together boots if the sole starts to peel off etc) and spare shoe laces - you never know when you might need them."
And last, but not least, some breath mints.
"The Nepalese believe that garlic helps with acclimatisation to the altitude and you'll often find dishes get more and more garlicky the higher you go. I've no idea if there is any scientific proof of this natural remedy," Jenny concludes.
Options for Gear Rental in Kathmandu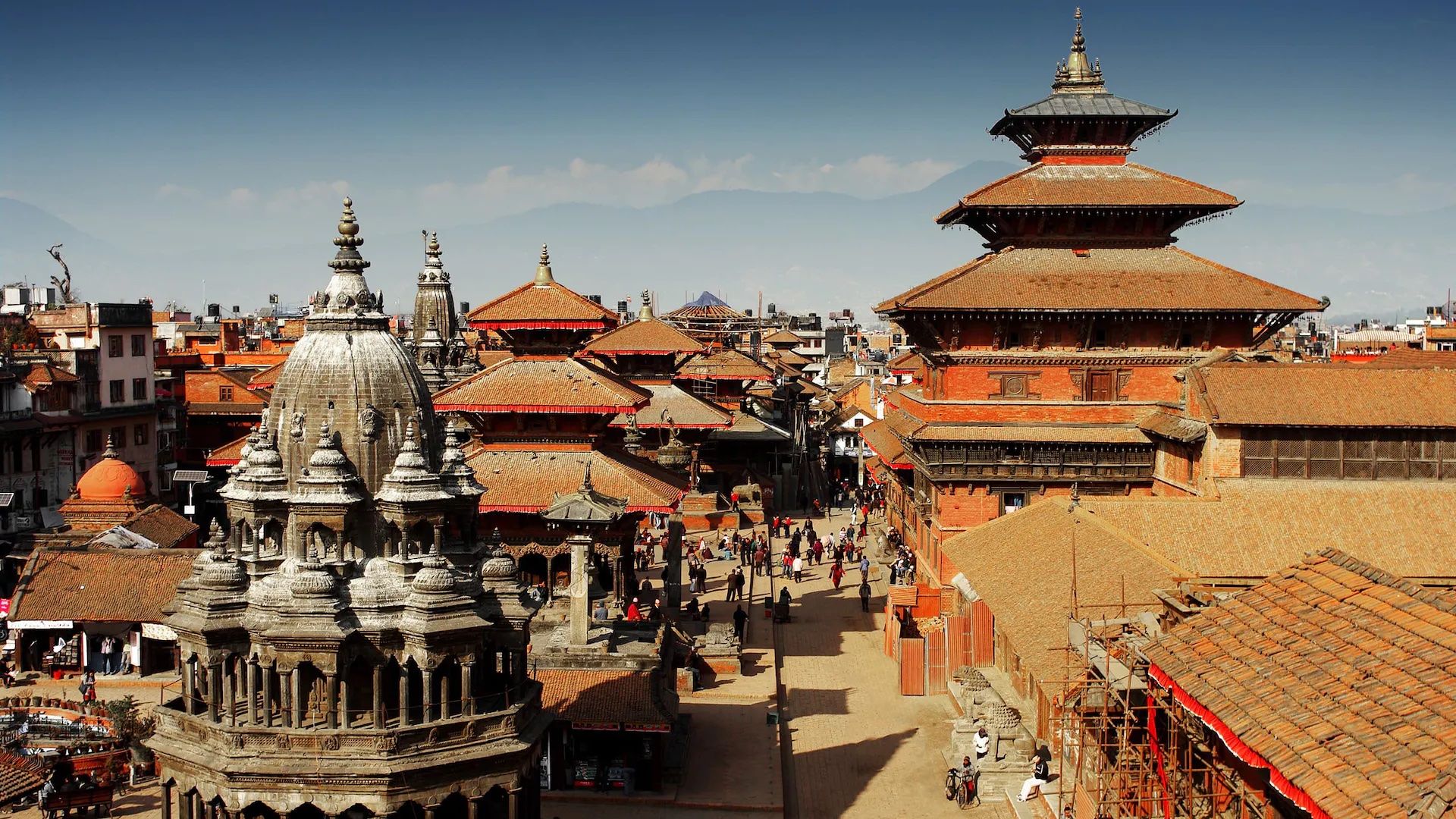 If funds are limited, you might want to consider gear rental. Companies like Rab and Picture now run gear rental services in the UK, but you can also rent gear in the capital of Kathmandu, before embarking on your trip.
It's best to do this through your trip host, as there are some shops in Kathmandu which offer cheap counterfeit clothing and equipment (something you definitely don't want). However, your guide will have links to companies offering the genuine article.
Your guide will be able to help you source items such as boot spikes, down jackets and sleeping bags. These will cost between $1-2 respectively, but you will also need to pay a refundable deposit for the latter two. Steer clear of renting walking boots - it's best to use a pair that you have worn-in yourself.
Inspired? Check out our Everest Base Camp trek, and our other treks in the Himalayas.