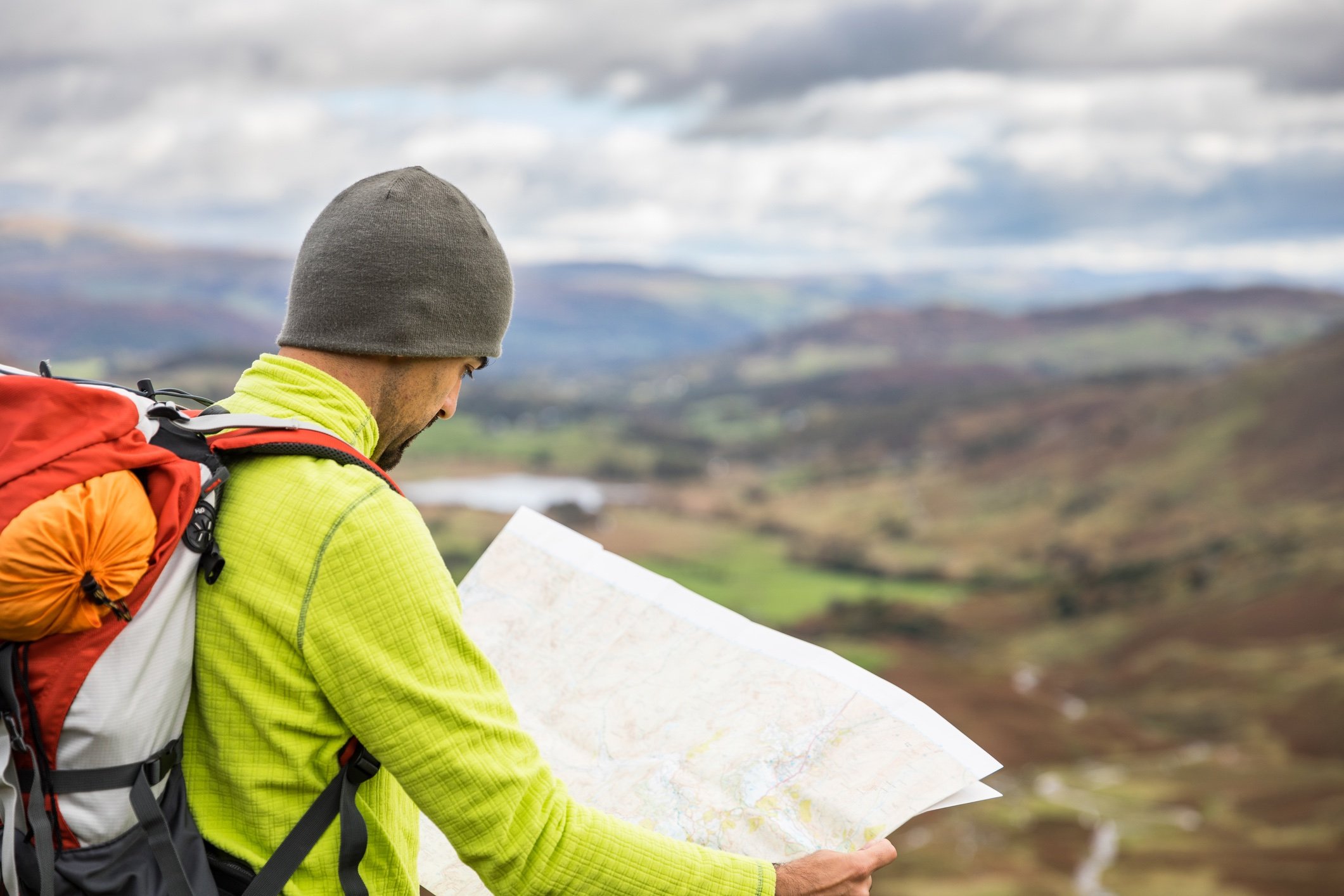 When you're a beginner hiker, one of the biggest things you want is advice. Am I doing it right? What have I forgotten to pack? Where should I go hiking? Sometimes you're lucky enough to know people who are full of hiking tricks and tips. You can go hiking with them and learn from them on the job as it were.
But, not everyone has this luxury. That's probably why you're typing your questions into the endless void of the internet, rather than messaging a mate. That's okay: the internet fairies have brought us together for a reason.
We thought the best way to answer your questions about beginner hiking tips was to find some hiking experts. We'd have a chat with them on your behalf, ask them what they wish they'd known when they started out. Or see what they'd tell someone new to hiking. It's time to meet your four experts…
Hiking Tips for Beginners: Meet the Experts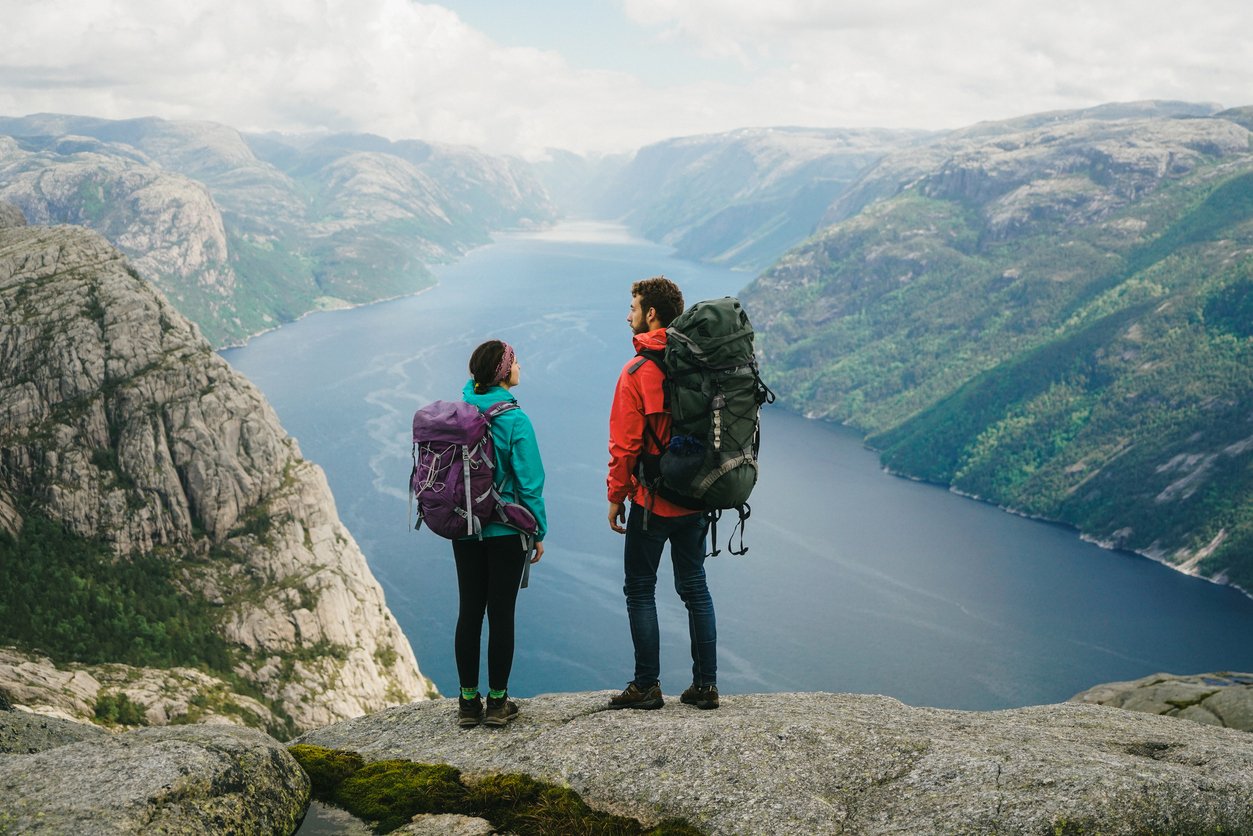 First up, Nick Ray has been an Outward Bound Instructor for twelve years in UK and Africa. Outward Bound is a not-for-profit organisation that puts on adventurous activity courses for young people. He's led groups into wild places for over thirty years.
Never happier than when sleeping under the stars, Sarah Ryan has built her life around adventure. A mountain leader and outdoor journalist currently based in Edinburgh, she has camped her way across some of the wildest places in the UK and runs wild camping retreats in the Highlands.
Next up is Quintin Lake, an award-winning photographer who believes that long journeys undertaken on foot are the best way to understand the world. He's currently 91% (that's very specific!) into The Perimeter: a photography project based on walking 10,000km around the coast of Britain with a tent.
Last but by no means least is Nic Hardy. She quit her job and sold her house to embark on a year of adventuring in the UK and further afield, climbing all 282 Munro mountains in the summer of 2019. When she started out, she was fairly new to hiking – what a learning curve!
So, now you've met our experts, we'll leave you all to have a little chat over a metaphorical cup of tea. In fact, go grab a brew now if you like – we'll be waiting. Here are the hiking tips for beginners that you've been looking for.
Nick Ray: "You're not a Beginner."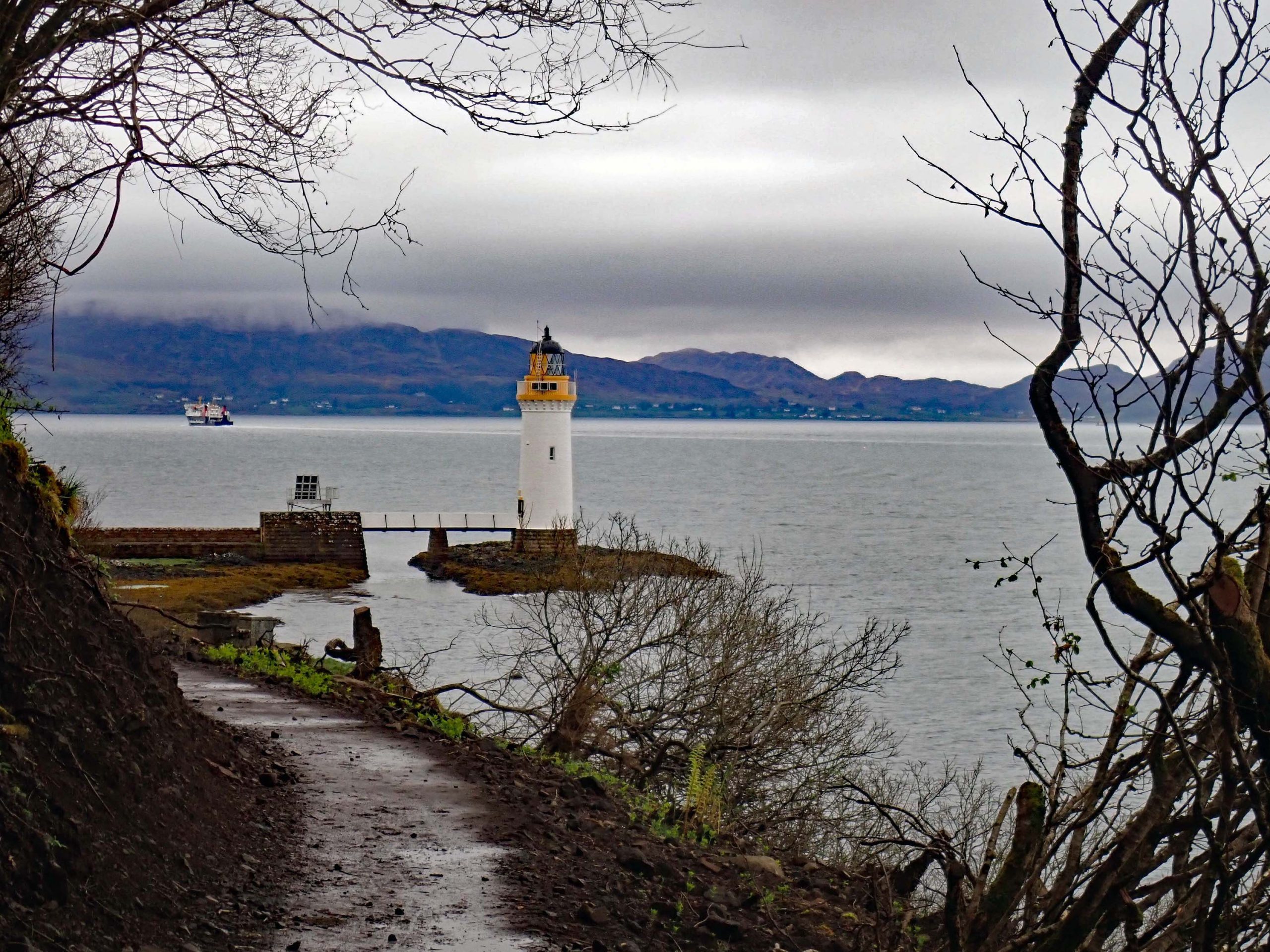 First off, if you think about it, you're not a beginner. You've been walking your whole life. Hiking is just an extension of what you naturally do day in and day out. Add the word hiking and some people lose confidence in their walking abilities. A hike is just a walk in wilder terrain than we are used to. For some it may be along rough rocky paths in Britain's high grounds. For others, a hike may take them along less demanding paths, but still immersed in the tranquility of nature.
For the inexperienced, I encourage folks to learn how to walk on rough ground. This may seem silly but it's well worth practicing how to place your feet on uneven ground, how to use your legs climbing or descending – and generally gaining confidence in walking differently.
You've been walking your whole life. Hiking is just an extension of what you naturally do day in and day out.
Finding your way is the next crucial aspect to ensure a hike is successful. There are numerous phone apps for route finding, in my opinion, the best being the Ordnance Survey. However, nothing beats using a paper map or a well-described guidebook. Gaining experience in map-reading enhances confidence hugely.
Clothing and equipment? Stout walking shoes or boots. Staying warm and dry is essential. You don't have to spend hundreds of pounds on clothing. A waterproof top with a hood and waterproof over-trousers are a must. Comfortable clothes (avoiding heavy cotton or denim) will do. Spare warm clothes if the days are chilly. A small rucksack to carry these spare clothes, drinks and food.
Finally, know what to do if you run into trouble. In some remote areas phone signals are weak. If possible, use your phone to call the emergency services, ask for the police and give them your known position and the nature of your difficulty. They will help from there. Otherwise, send someone to seek assistance.
The most important thing though is not to worry, to enjoy and be open to the experience. Stop often to absorb your wild surroundings.
For more from Nick, check out www.lifeafloat.co.uk
Sarah Ryan: "Be bold but not careless."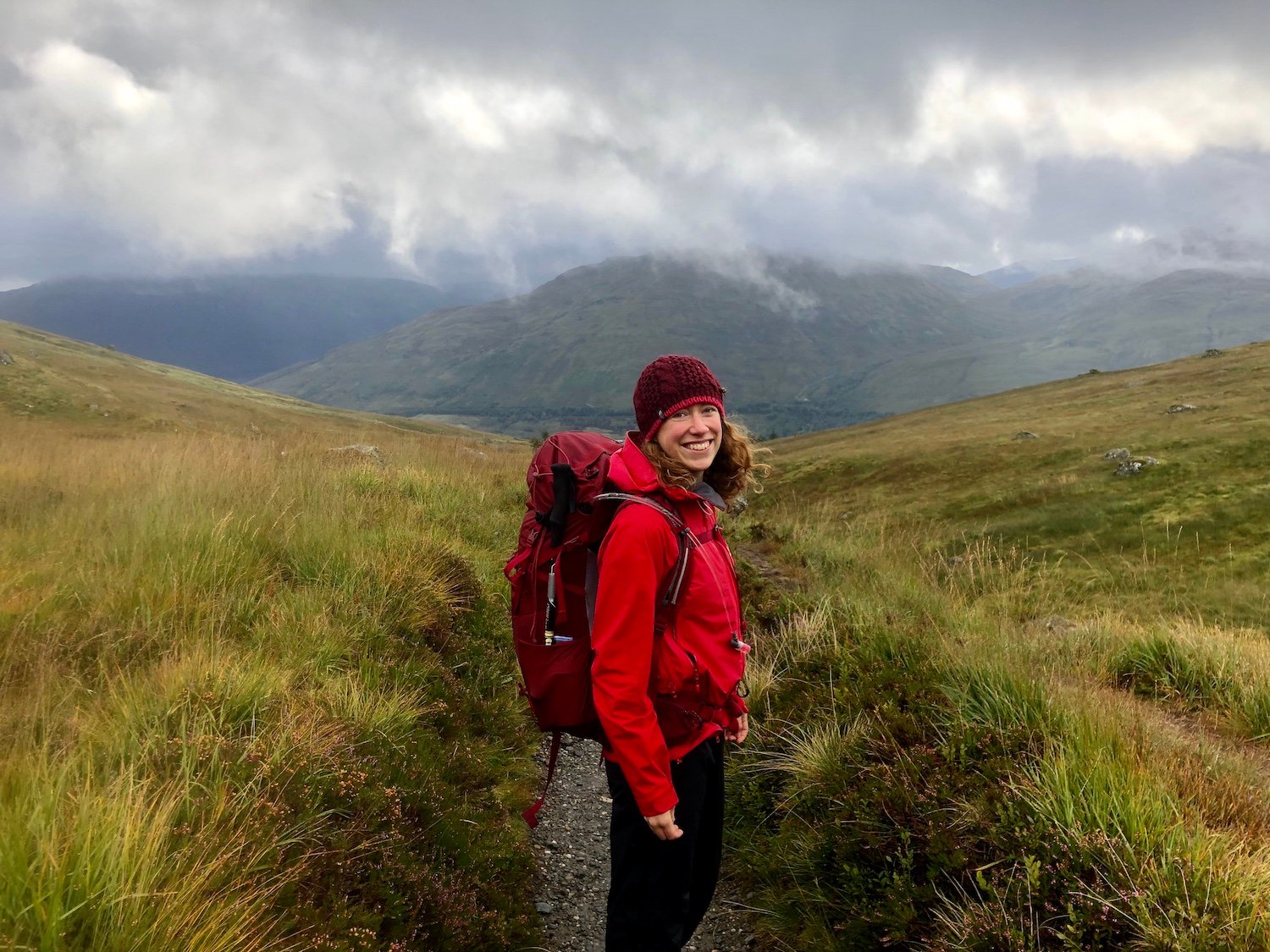 "Hey, did somebody drop this?" One of my friends bent down, picked something out of the heather and held it up. The group and our instructor looked around at the compass, its red cord dangling. It looked like… I patted my empty pocket and any pride I had earned dropped into the bog. "Erm," red-faced, raising my gloved hand, "yeah…"
I tell you this because if you are getting into hiking you will make mistakes. Maybe not this one, like I did on my first beginner's course, probably your own brand of silliness, but there will be some. So, several years and a qualification later, in the interest of making safe mistakes and not life-threatening ones, I would recommend three investments.
With a map, compass and the ability to use them, you can go anywhere.
The first: get good kit. Not top of the range, but acceptable. That means walking boots that fit (try before buying, always) and waterproof trousers and jacket. Walking trousers, wicking base layer and a warm mid-layer are important too, but these are the most critical.
The second: go on a navigation course and learn how to use a map and compass. Navigation apps are useful, for sure, but what if the battery dies, you lose signal or drop it? With a map, compass and the ability to use them, you can go anywhere. It's also an excellent opportunity to make stupid mistakes (like dropping your compass in a bog) without serious consequence. Top tip: tie it on.
The third: time. Find some fellow hikers and get out there. Walking groups are a great place to start if you don't know anyone yet. You can find clubs in England and Wales here, or in Scotland here. Be bold but not careless, explore and make your mistakes. There's a world of spiky peaks under wide skies just waiting for your bootprints.
You can find Sarah all over social media as Sarah Outside and @outsidesarah on Instagram.
Quintin Lake: "Hiking is not a sport."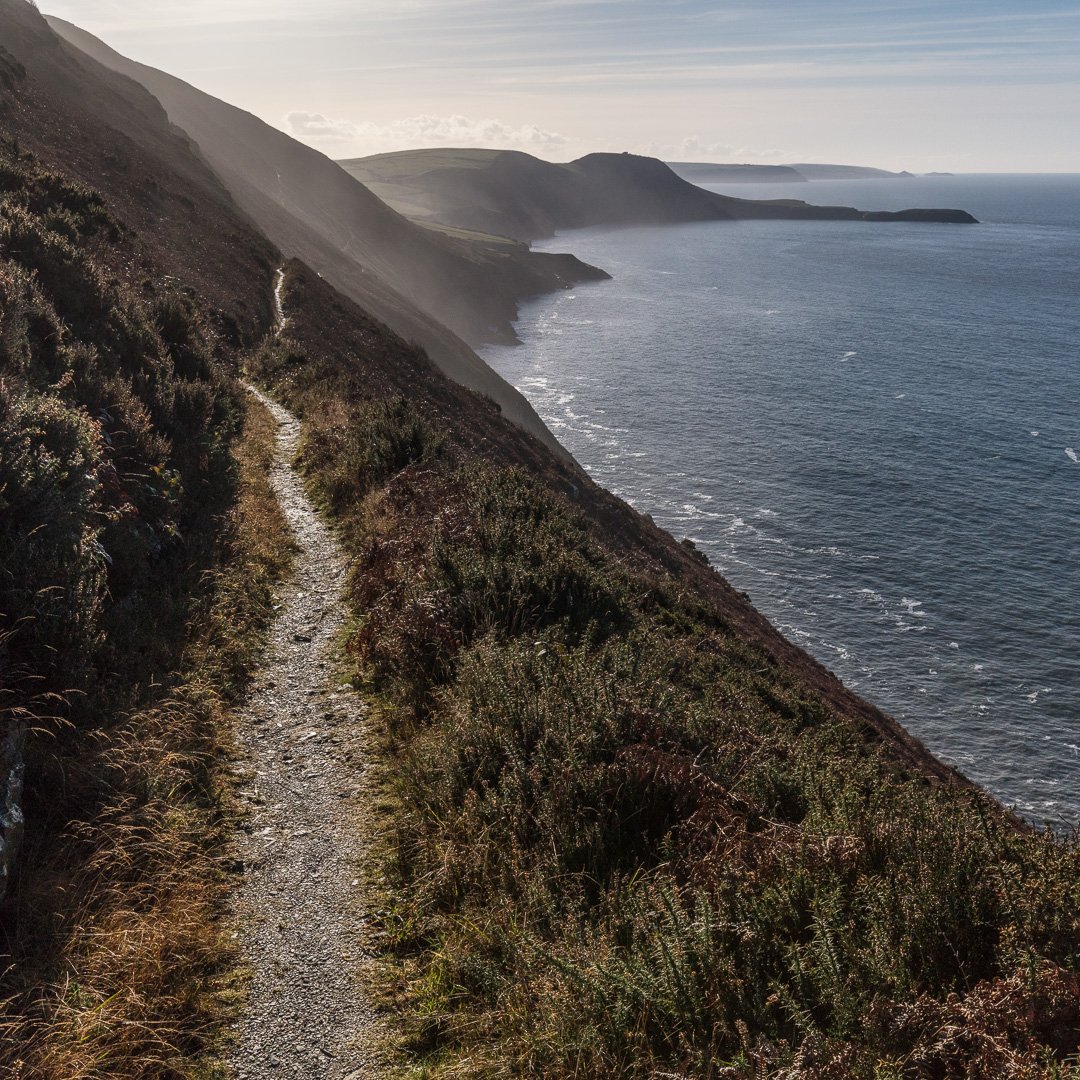 Hiking is not a sport. Comparing your speed or endurance against others is missing the point. Hiking is a portal to discover the things in the world that fascinate you, while caring for your mental and physical health without you even noticing. You'll end up creating a library of beautiful memories and a sense of peace that seeps into your daily life.
Try wild camping. There's an unmatched sense of empowerment and freedom from walking for a few days with everything you need to survive on your back. You can go anywhere and sleep where you choose. Stay out of sight, pitch late, leave early, leave no trace and you'll start to see the countryside as your home.
Hiking is a portal to discover the things in the world that fascinate you, while caring for your mental and physical health without you even noticing.
Learn to read a map and leave the guidebooks behind. I travel solely with a map for reference as it enhances the sense of discovery and adventure. It is very easy to find solitude and an authentic wilderness experience if you leave the well-known trails behind. Devise your walk between two destinations of your own choice, rather than follow a marked trail.
Always carry a survival bag when alone or a bothy bag when in a group. Once, on a mountaineering expedition in Greenland, we nipped up a mountain on the last day that we had grossly underestimated and were forced to overnight at -30 on a high ridge waiting for the dawn. The fact we had carried a bothy bag almost certainly saved our lives and in less extreme circumstances it can be a huge morale booster for getting out of foul weather and having a bite to eat!
"Above all, do not lose your desire to walk. Everyday, I walk myself into a state of well-being and walk away from every illness. I have walked myself into my best thoughts, and I know of no thought so burdensome that one cannot walk away from it."  – Kierkegaard
Hear more from Quintin on Twitter and Instagram as @Quintinlake. Plus check out his hiking photography project at www.theperimeter.uk
Nic Hardy: "Surround yourself with more experienced hikers."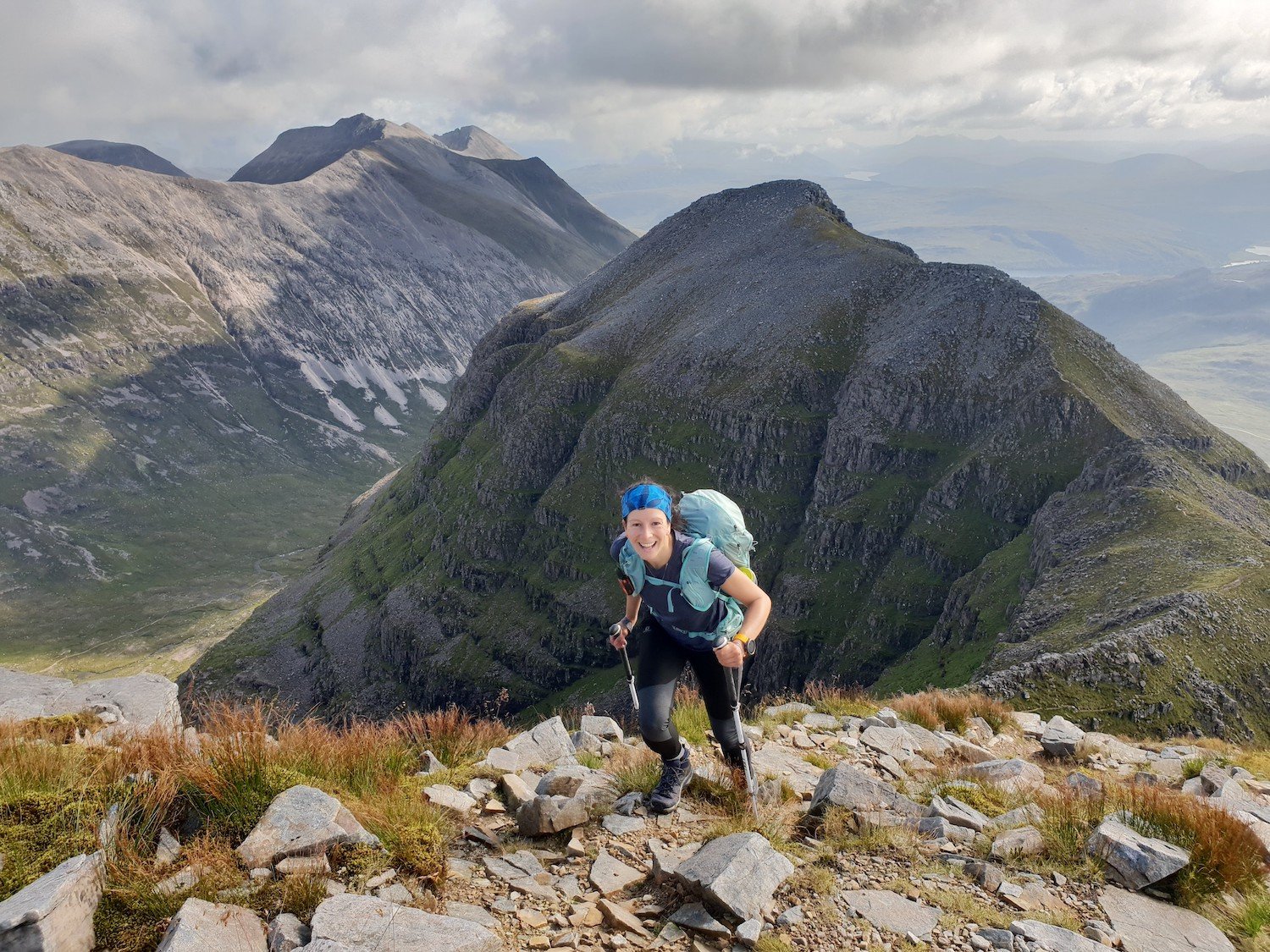 In 2017 I was a beginner hiker. I enjoyed a wander around local reservoirs but I'd seldom ventured further afield. After a friend of mine suggested introducing me to some more challenging hikes in more mountainous regions of the UK, I said yes. Matt had more hiking experience and I buzzed off his enthusiasm and enjoyment of the mountains.
Surround yourself with more experienced hikers: there is a huge community of outdoor lovers on Instagram.
Before I knew it I was investing all of my days off work exploring UK National Parks. As an organised and challenge-motivated person I decided to start peak bagging. This was a way of mashing together my love of recording data on spreadsheets with my new love – reaching mountain summits. Hiking the Lake District Wainwrights and attending Instagram 'meets' with fellow outdoors enthusiasts ensured I experienced lots of new places and built up my hillwalking experience by spending time learning from people more practised than me.
In the three years since I started hillwalking, I have climbed all 214 Wainwrights, stood on the summits of all 282 Munro mountains in Scotland and even trekked to the 5,895m summit of Kilimanjaro in Tanzania. My best advice to anyone wanting to get into hiking is to surround yourself with more experienced hikers: there is a huge community of outdoor lovers on Instagram. Attend a course so you feel safe in the mountains. Invest in gear to keep you warm and comfortable – I bought gear second hand when I was first starting out so I could see what worked for me. Study maps and try a route planning app like Komoot. Above all, just get out as often as you can and enjoy it! The physical challenge, the escapism, beautiful landscapes – it's all out there waiting for you.
You can find out more about Nic and her adventures at https://adventurernic.com/
Great! So you've heard the hiking tips for beginners and you're ready and armed for hiking and trekking holidays. Never mind taking on hiking holidays in the UK. Good luck and happy hiking.