It's fair to say that not many people will look back on 2021 with too much fondness. However, behind the dreary headlines that often dominated proceedings, some pretty amazing things also happened that are well worth celebrating.
We've gone through and picked out some of our favourite positive news stories from our Shine On features in 2021 - a monthly series we invented to highlight the good in the world to start your month off with a little smile.
Here are 21 very good news stories, from the worlds of nature, conservation and adventure that give us plenty of hope going into 2022.
1. Spanish city started squeezing electricity from leftover oranges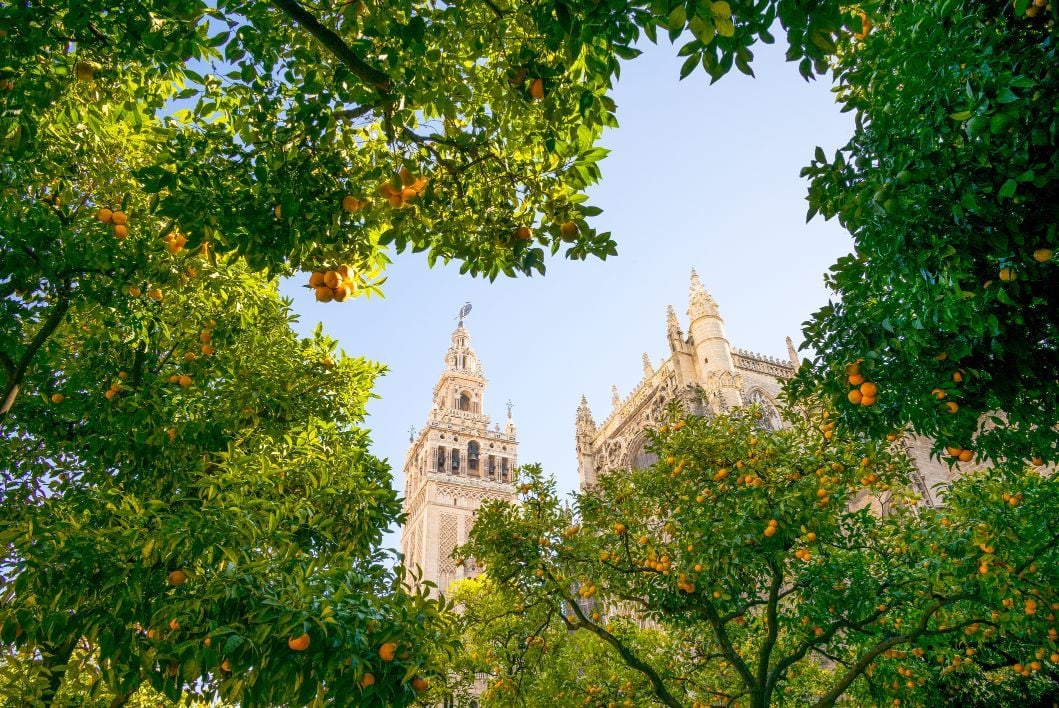 Seville is well known for their oranges, but the 5.7m kg that the Spanish city's 48,000 trees drop actually pose a bit of a problem. What to do with the leftover fruit? There's only so much OJ one person can drink, but necessity is the mother of invention. A pilot scheme launched by Emasesa, the municipal water company, came up with the idea of using the methane from fermenting the fruit to create clean, green power for a water plant in the city. The excess oranges go into an existing facility that generates electricity from organic matter and as they ferment, they drive the generator. Read the full story here.
2. Scientists produced biodegradable plastic made from fish waste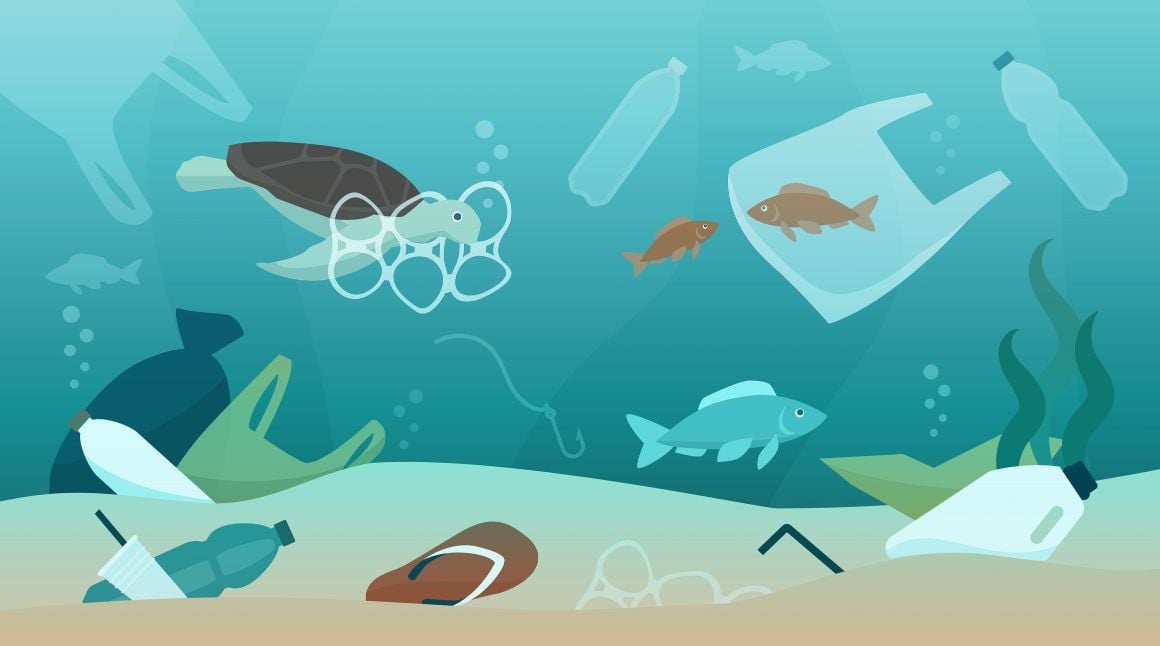 One of the biggest issues in global pollution is undeniably that of single-use products, and their nasty habit of getting out into nature as litter. So, any news of a possible plastic alternative is always welcome. Now, a team led by Francesca Kerton, a scientist based at the Memorial University of Newfoundland, discovered one potential fix for the single-use issue in the oceans. It's fish waste, which Kerton's team have been able to turn into a biodegradable plastic.
"It is important that we start designing plastics with an end-of-life plan, whether it's chemical degradation that turns the material into carbon dioxide and water, or recycling and repurposing," Ms Kerton said. Read more in The Independent.
3. European Union backed plans to establish the Vjosa National Park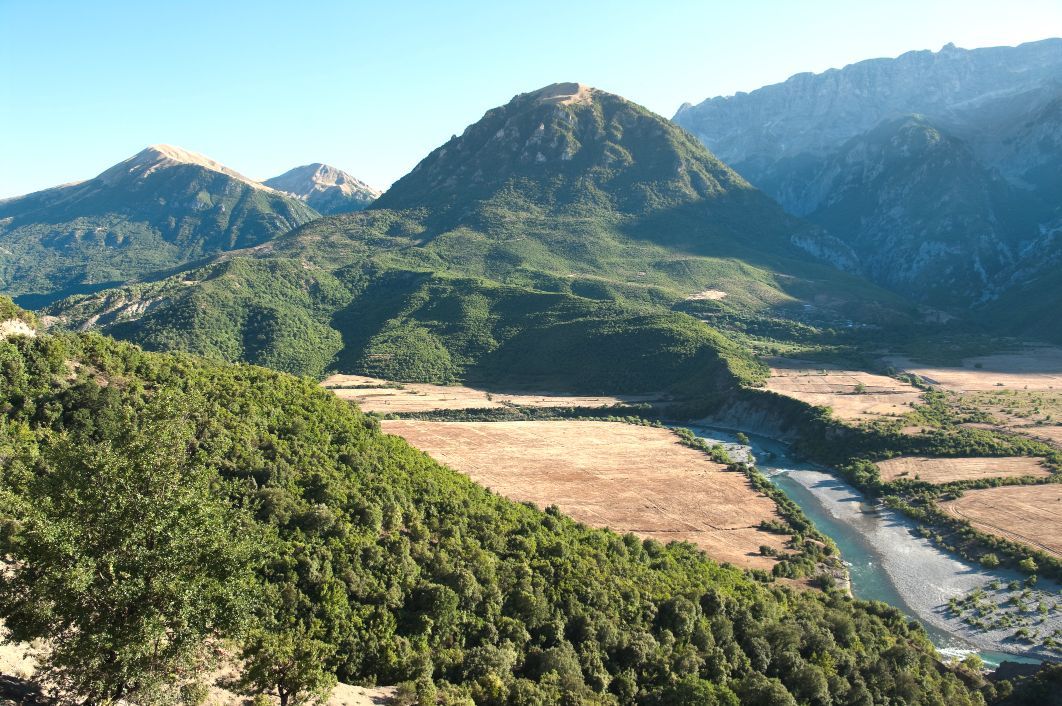 The campaign is on to get the government of Albania to declare the full length of the Vjosa River Europe's first Wild River National Park. The Vjosa is the last wild river in Europe, and runs from the Greek mountains, through Albania and out to the Adriatic Sea untamed and undammed for 270km. What makes it so special is not only this, but also that so many of the tributaries are undammed.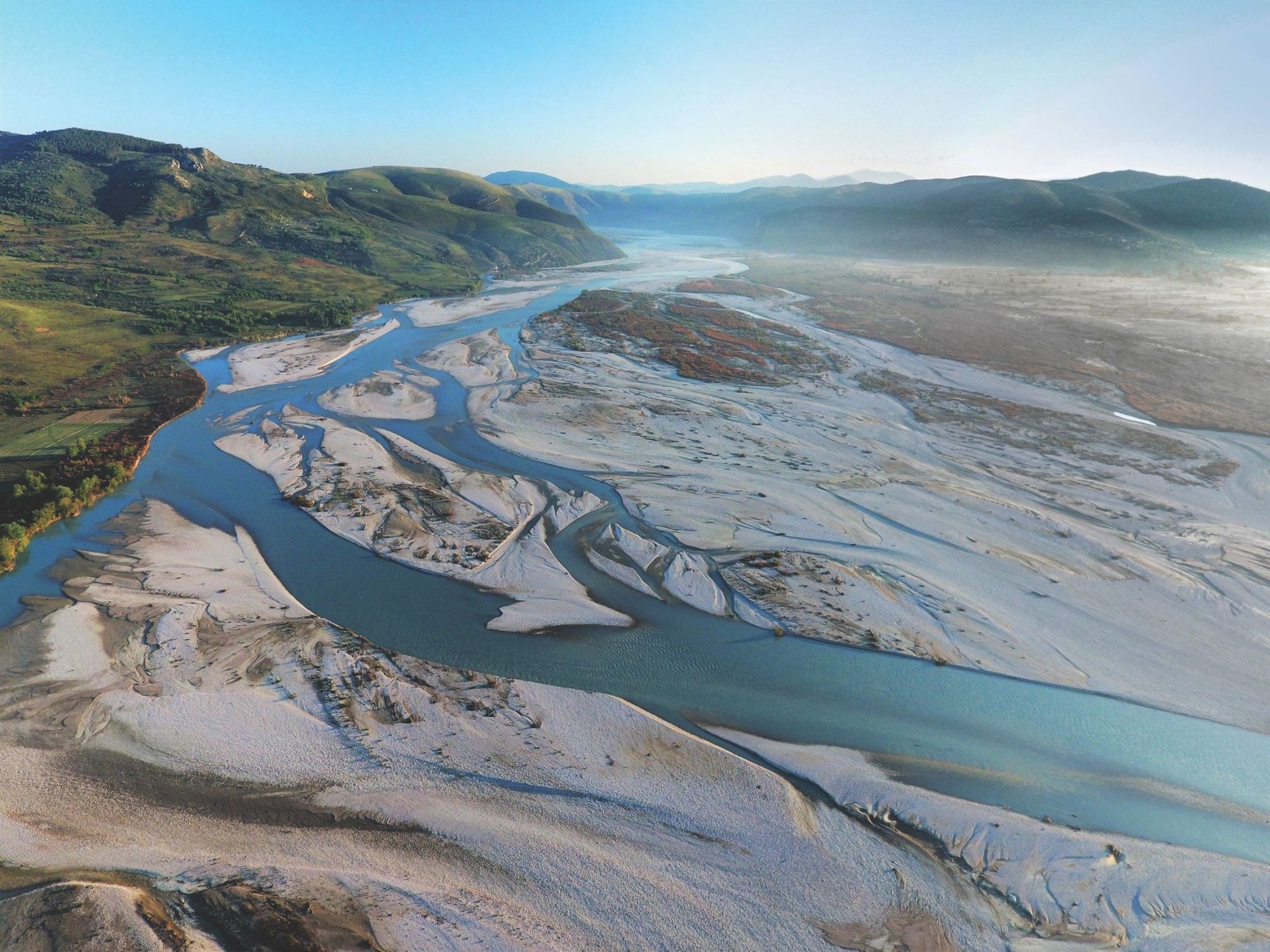 It's the last of its kind in Europe, and as such, is home to a huge range of endangered species and is a stunning showcase of biodiversity. On 25 March 2021, the campaign saw a boost as the European Parliament adopted the resolution to encourage Albania "to establish as soon as possible the Vjosa National Park, extending the whole length of the river." The battle isn't won, but it is a big step in the right direction, and increases the pressure on Albanian politicians to commit to the national park ahead of upcoming elections.
Read our in depth interview with RiverWatch CEO Ulrich Eichelmann now, on the fight to declare the #VjosaNationalParkNow and save the Albanian river.
4. Barcelona installed Spain's first solar energy pavement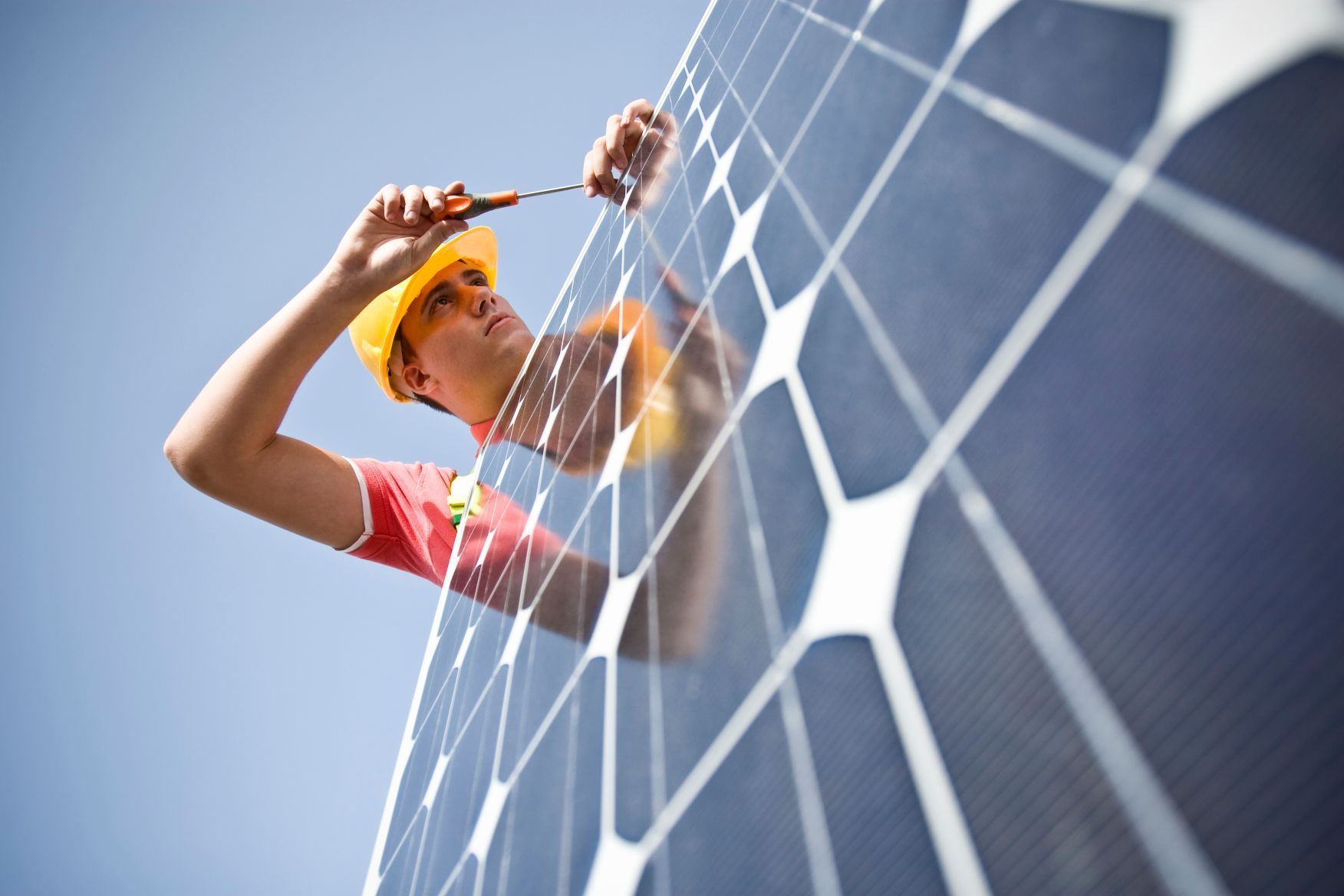 The drive to carbon neutral takes a lot of different shapes depending on where you look but one thing for sure is that it is certainly bringing about a lot of innovation. Take this example, of Barcelona City Council installing Spain's first photovoltaic, solar-energy, pavement. Don't worry, it's non-slip. At 50 square metres, it's not absolutely enormous - a little out of town in a small park in the Glòries area of the city - but it's going to generate 7,560kWh a year, which is enough to supply three households with year round energy. Read more about the innovative project on The Guardian, where you can also find an interesting piece on how the growth and low cost of solar power continues to shock the world.
5. French lawmakers approved a ban on short domestic flights
No-fly campaigns were gaining real traction before the coronavirus pandemic, and as well as inspiring individuals to take action, many of them were really directed at getting governing bodies to take note and take action against the carbon emissions that come out of aviation. One huge step in the right direction was taken in France in April, as French lawmakers approved a ban on short domestic flights.
Ultimately, this approval calls for the absolute abolition of any domestic flight routes that could be covered by train in under two and a half hours. It's part of a broader climate bill that is looking to cut French carbon emissions by 40% in 2030 (compared to measures levelled in 1990). Read more about the story on Reuters.
6. Indonesia's coral reefs partially restored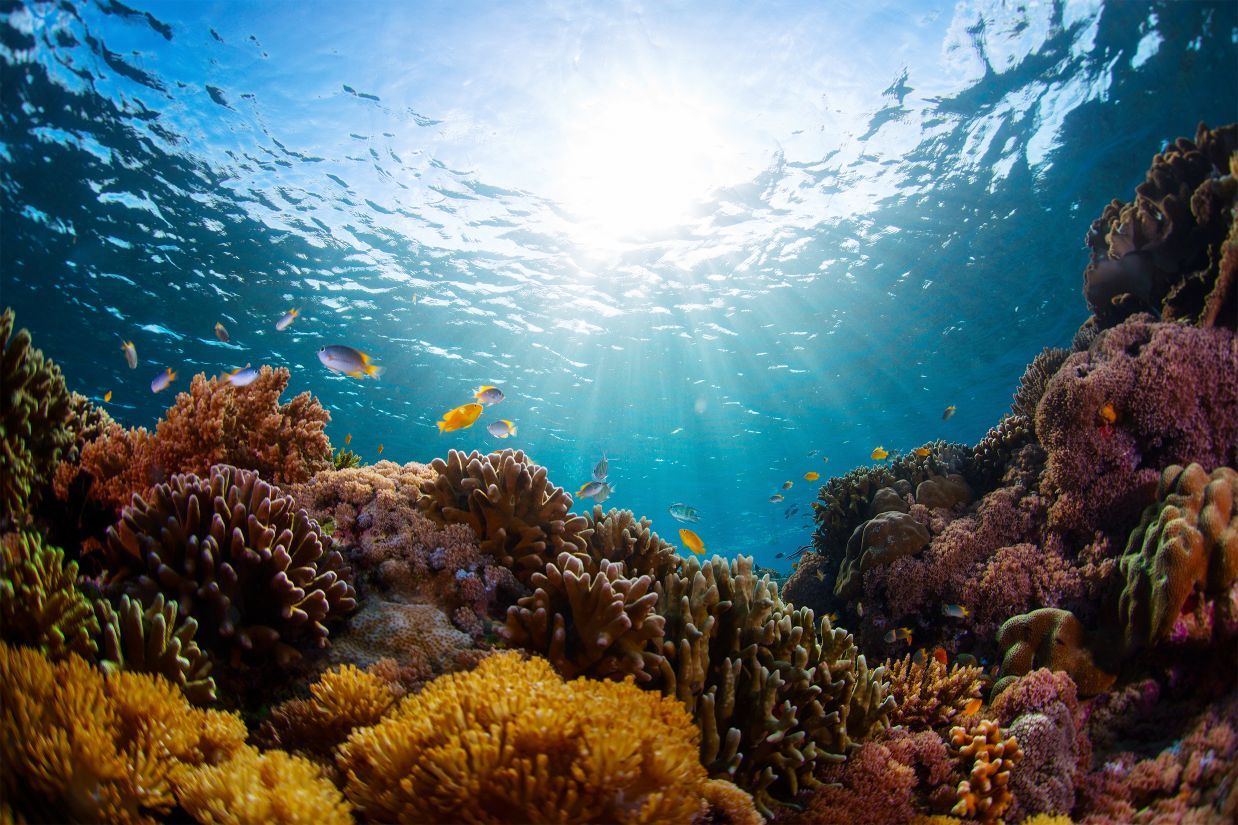 A dying coral reef in Indonesia was brought back to vibrant, noisy life by conservation group The Nature Conservancy. The reef has seen a rise in coral cover from a mere 5% to 55%, and it's only the start of things too. The full plan is to restore an amazing 185,000 square metres of the world's coral reef by 2029.
The process for restoration uses reef frames, which are put over the seabed, stimulating rapid recovery, and involving local communities along the way. It's explored in a neat little two-minute film from the BBC which you can watch here.
7. England became the first country to have a deadline in law to reverse nature's decline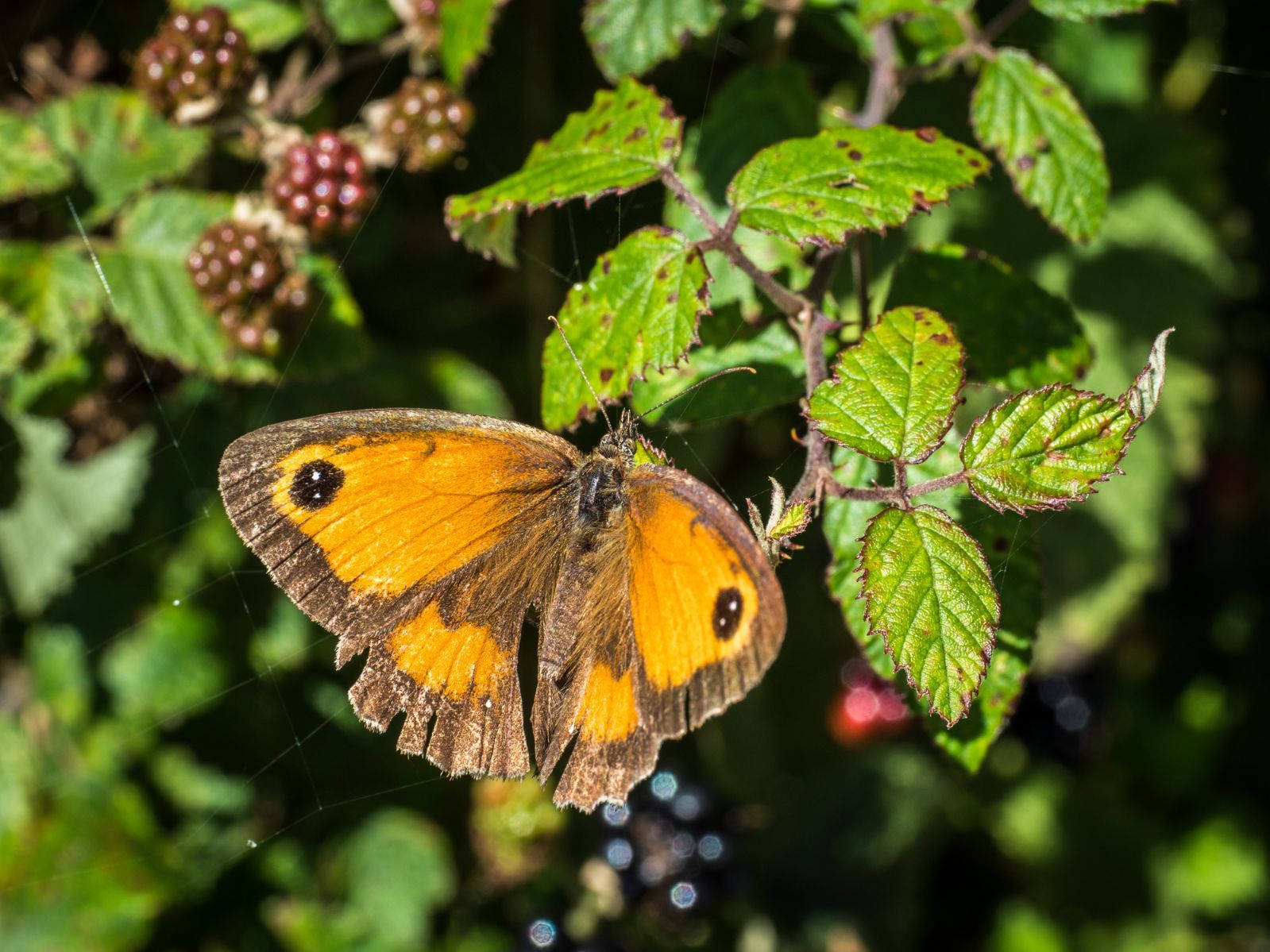 "The Government have announced England will be the first [country] to have a deadline in law to reverse nature's decline," wrote the National Trust, in a major chance to reverse decades of falling bird, bee, butterfly and wider biodiversity numbers. While great news though, the work isn't yet done and campaigners are calling for a petition to be signed to make sure that specifically, the Environmental Bill "sets a legally binding 'State of Nature' target to begin to reverse nature's decline by 2030."
In other, similar good news, Natural England also announced the establishment of a species reintroductions task force in May, as well as the England Peat Action Plan and Nature for Climate Peatland Grant Scene, encouraging the integrity and quality of peat systems, and ultimately to restore 35,000 hectares of degraded peatlands in England over the next four years.
8. The longest off-road bikepacking route in the world was launched in Europe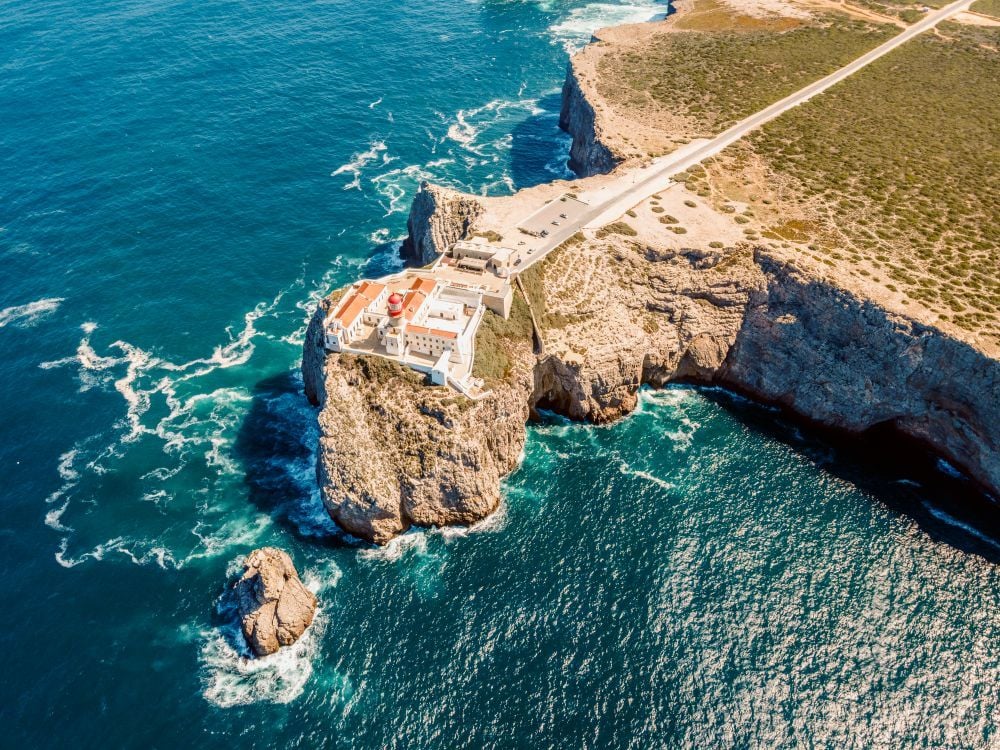 The route for the hotly-anticipated European Divide Trail, "the longest predominantly off-road bikepacking trail in the world", went live in 2021. It runs 7,600km from Grense Jakobselv in Norway to Cabo St Vincent in Portugal. The route was put together by Andy Cox, better known to some as the route-setter Doubletrackfanatic, and takes you through the dirt roads of Scandinavia, the grasslands of Central Europe and then south to the Iberian Peninsula.
"The inspiration for this route came from a need for a dirt road touring route exploring an alternative side of Europe, mostly away from the popular tourist destinations," Cox writes on Komoot, where you can view the full route. "While more challenging bikepacking routes can be great fun, following them for months on end is perhaps less sustainable. Here, easier tracks and trails have been linked together into a route that's greater than the sum of its parts."
9.  France introduced a new scheme to scrap your old car for a free e-bike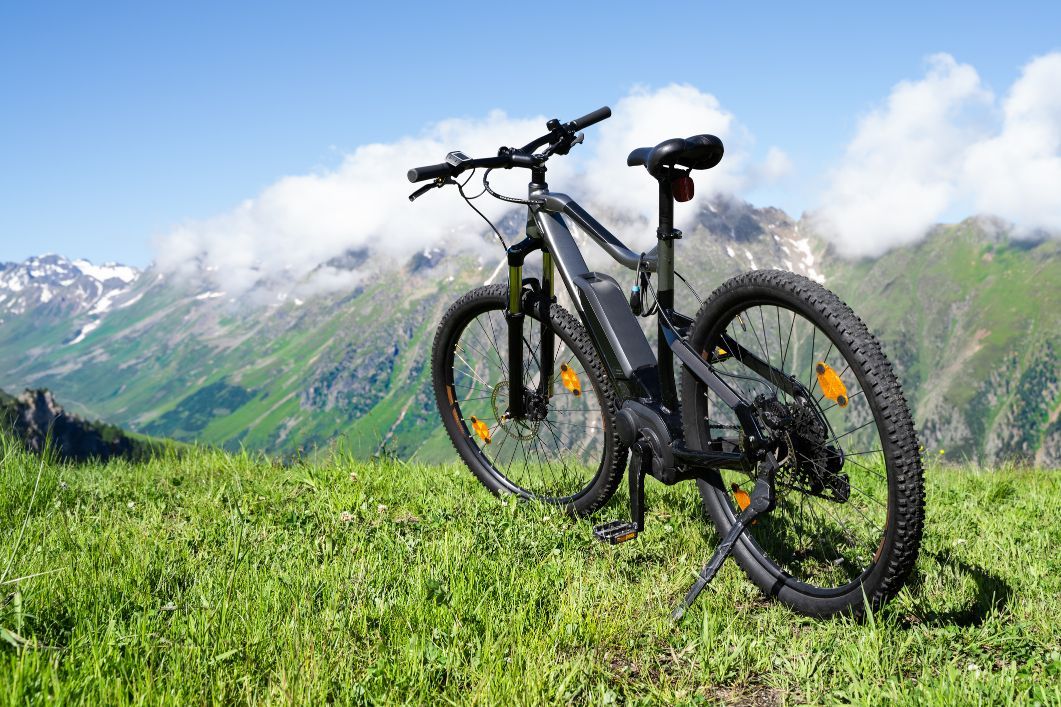 Under a wonderful new initiative in France, car owners are now offered the chance to scrap their old vehicles in return for a mighty €2,500 towards a new electric bike. You can get a darn good ride for that. E-bikes are slowly breaking through to the mainstream in the UK, but they've absolutely boomed over the past couple of decades in Europe, and are both a great way to get around, and a fantastic, accessible way to explore gravel routes and mountain trails.
The amendments to the French Climate and Resilience plan were voted through, and while the law still has further to go to be adopted, it's a great sign of things to come. Olivier Schneider works for FUB, the French national cycle user's association, and said: "For the first time it is recognised that the solution is not to make cars greener, but simply to reduce their number." Read more via Reuters.
10. Tens of thousands of oysters were restored to Scottish Coast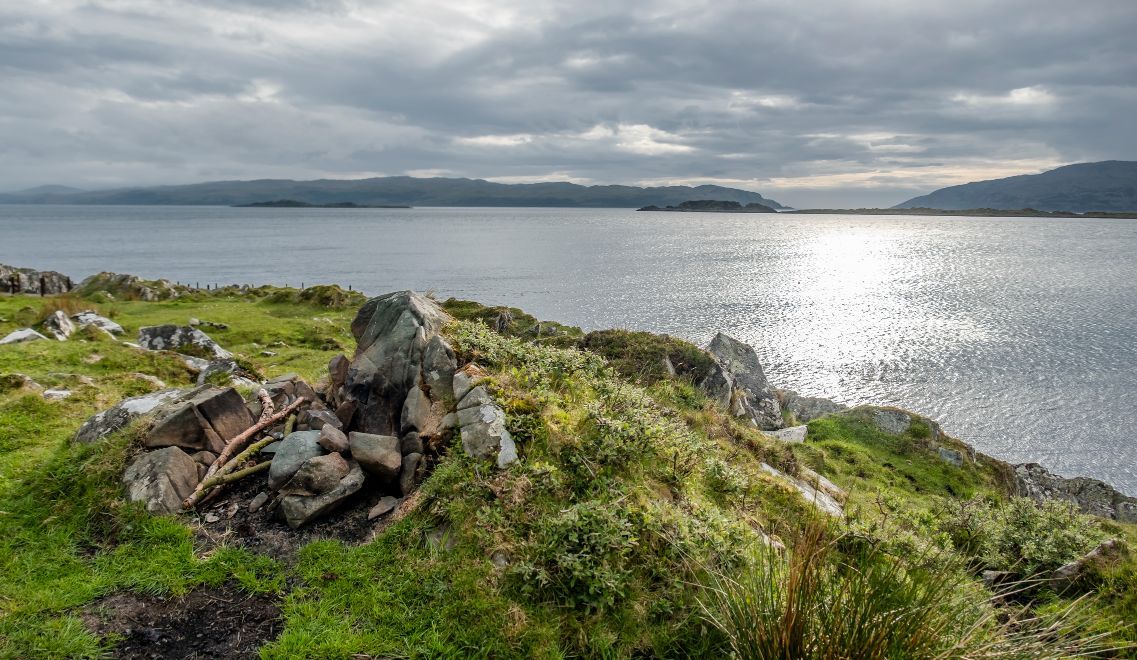 Normally rewilding has a cute face on it, so there's a good chance you may have missed the restoration of native oysters and seagrass by Seawilding - a community-led charity restoring oysters to Loch Craignish, Argyll, and beyond.
The native oyster, like the beaver, is actually a keystone species. Oysters are able to filter more than 200 litres of water every day, removing pollutants, chemicals, effluent and more. Oysters also help sequester carbon and create three-dimensional reefs, which boost a broad range of marine life. On the weekend of 27 June in 2021 alone, Seawilding and their community of volunteers helped to introduce 60,000 oysters into pre-surveyed sites in Craignish. Read this fantastic piece on Seawilding, and their work, from The Scottish Rewilding Alliance.
11. A new network of European sleeper trains was announced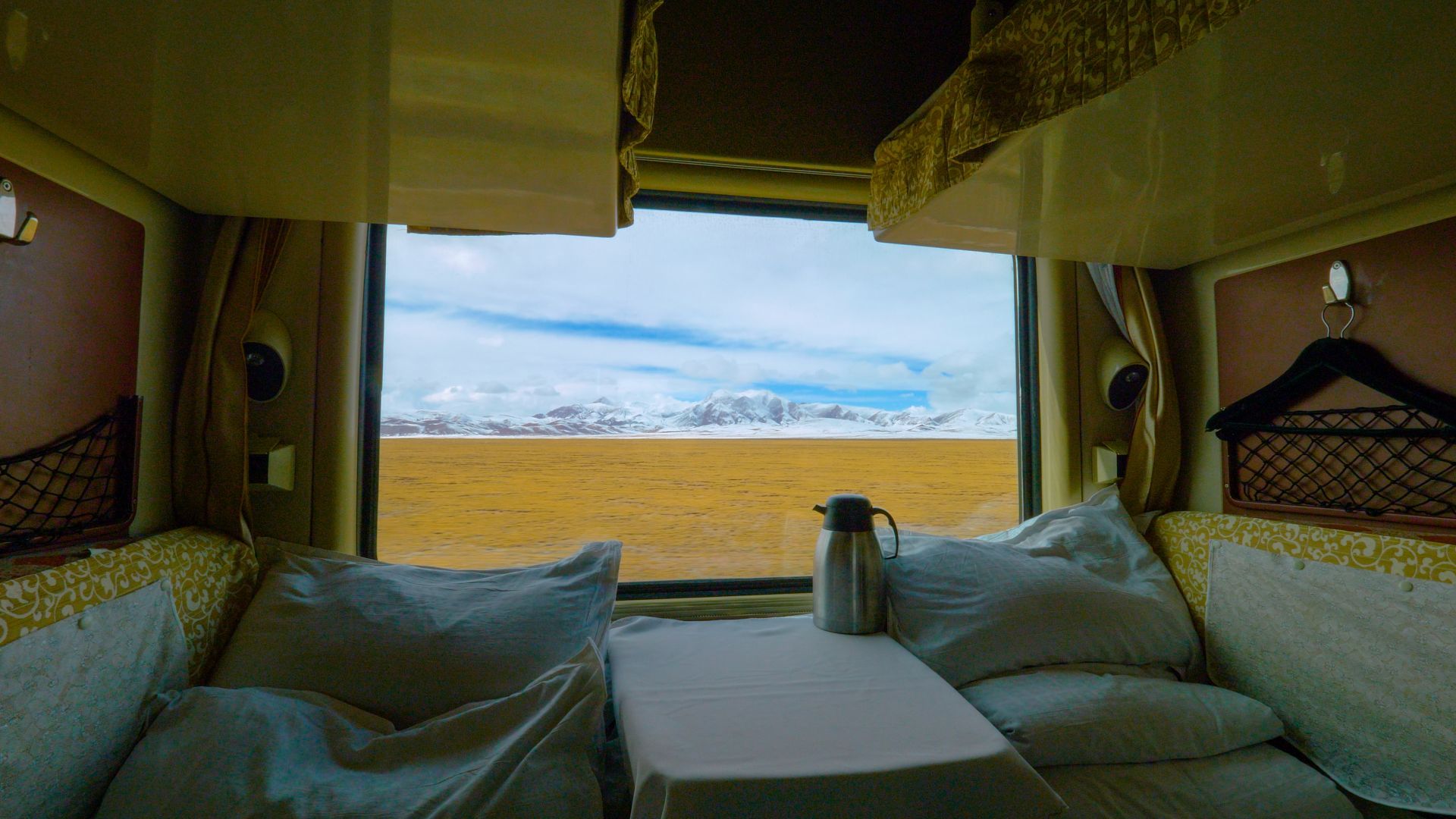 A French start-up announced plans for a network of European sleeper trains out of Paris, with the aim of launching by 2024. The map includes routes from Paris to Edinburgh, as well as to Porto, Madrid, Rome, Venice, Berlin, Copenhagen and more. The idea has been greeted with huge positivity and enthusiasm online, not least by those following no-fly pledges to try and reduce or neutralise their carbon footprint.
The start-up behind the project is called Midnight Trains, and they say they're aiming to build "hotels on rails", serving more than 10 destinations between 500 and 900 miles from Paris.
"I noted that people around me don't want to get on a plane because of concerns about carbon emissions," said co-founder Adrien Aumont. "At the moment there is no alternative for medium-distance travel [other] than flights or a bad night train. And the only way we can rival planes is to reinvent the train experience." Read more about the project in The Guardian.
12. Argentina became the first country to ban salmon farming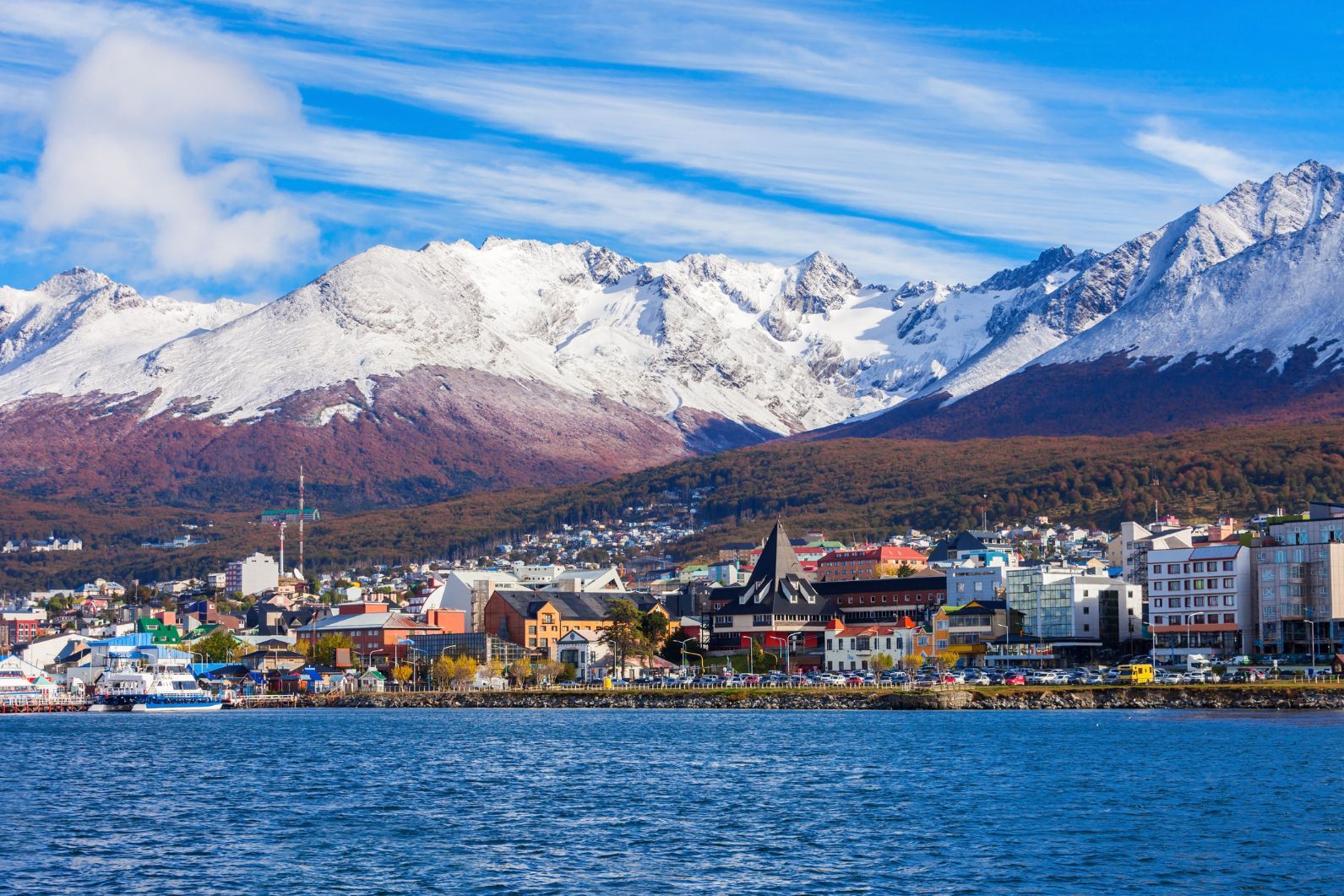 The Argentine province of Tierra del Fuego became the first in the world to ban salmon farming. MercoPress wrote that this area is the only one in which Argentina could farm salmon, but lawmakers stepped in to approve a bill to ban salmon farming on sustainability grounds.
Estefanía González of Greenpeace hailed the decision, saying: "This is very important because once this industry is installed it is very difficult to combat it, even when they commit illegalities and environmental disasters. The impacts they leave can be irreversible. In the eyes of the world, it manages to take a tremendous step towards protecting the ecosystem and also its culture." More on this story via Plant Based News.
13. A critically endangered antelope made a comeback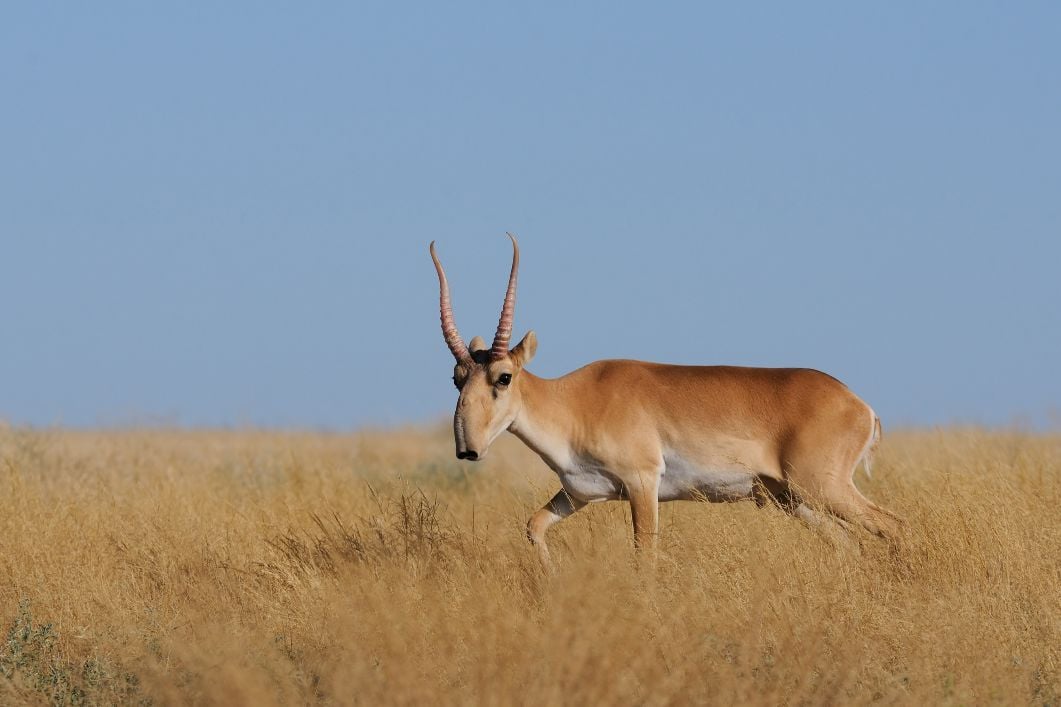 An incredibly cute antelope species began making its way back from the brink in Kazakhstan, where the number of saiga in the heartland has risen from 334,000 to 842,000. This is after a mass die-off in 2015 which made global headlines and caused serious concerns that the animal was heading for extinction.
The boom of the species is thanks to a crackdown from the government on poaching, as well as conservation work and the natural resilience of the animal. "They give birth to twins every year, which gives high potential for the species to quickly recover," biodiversity expert Albert Salemgareyev told BBC News.
14. Greenland banned future oil exploration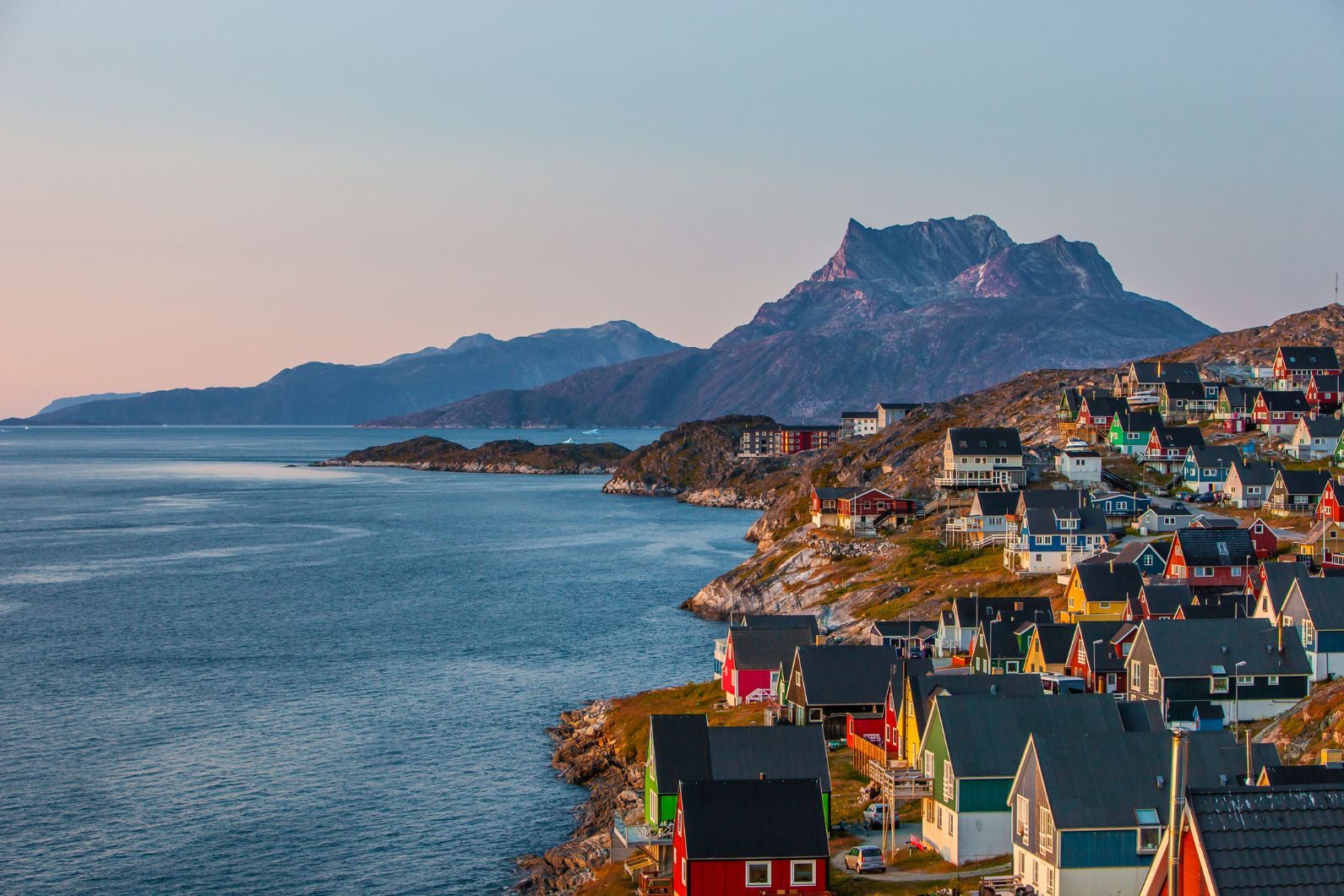 Greenland and their new government, which took charge in April, are putting environmental concerns at the forefront of their policy and put their money where their mouth is too, by dropping all future plans for oil exploration. That's a big move in the right direction for the world's biggest island.
A statement from the government said that it "decided to cease issuing new licenses for oil and gas exploration." adding: "This step has been taken for the sake of our nature, for the sake of our fisheries, for the sake of our tourism industry, and to focus our business on sustainable potentials." More via TIME.
15. Old buses and boats became artificial coral reefs in Sri Lanka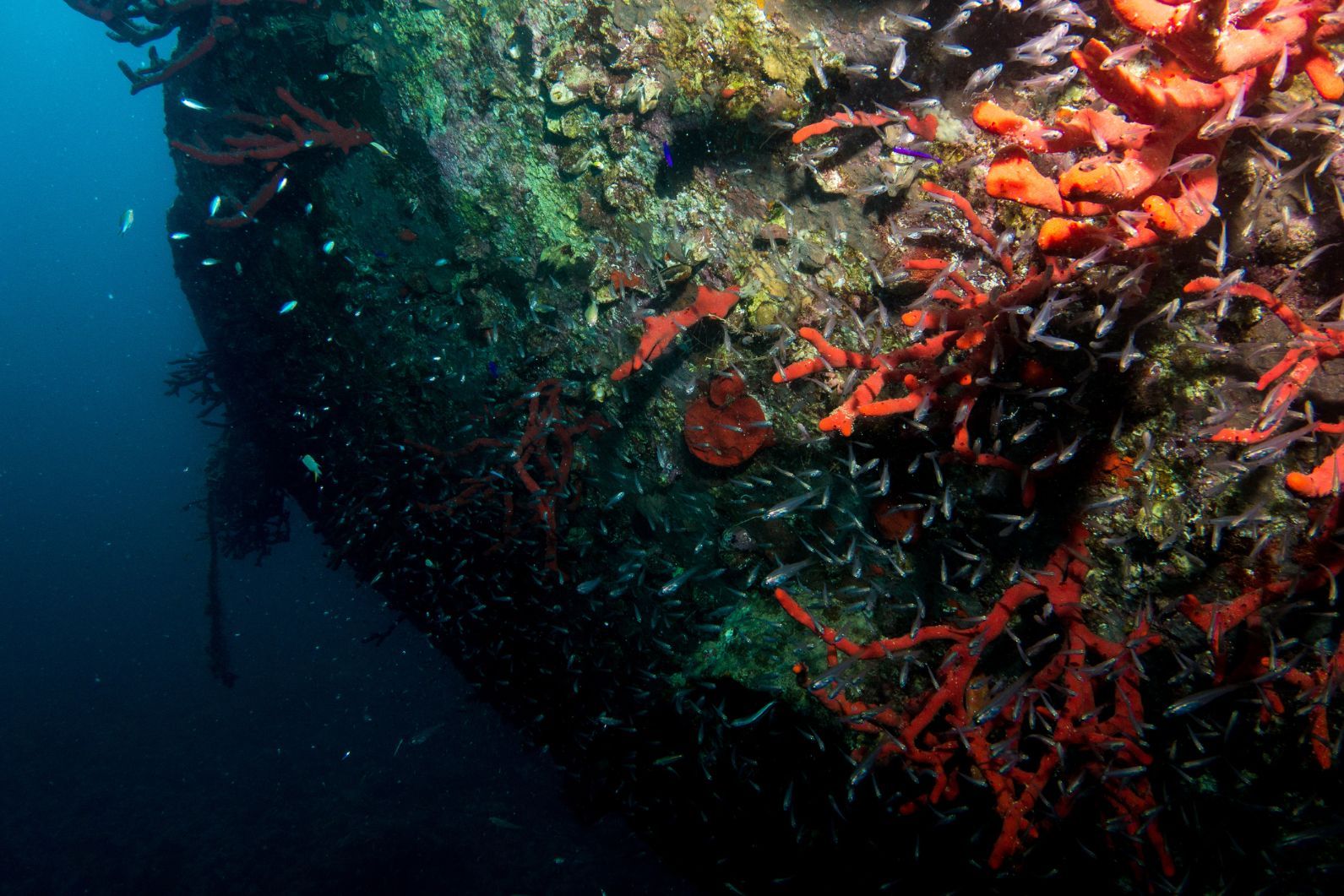 In order to reinstate global biodiversity, we're going to have to get creative, and that's exactly what the government of Sri Lanka have been doing. This year they sunk (deliberately, we might add) a bunch of decommissioned buses and boats at pre-selected sites off the country's beautiful coastline, so that the old vehicles could take on a new life as coral reefs. Observation has shown that marine life has already begun to flock to the sites. Read more via Monga Bay.
16. The future became much brighter for Scotland's red squirrels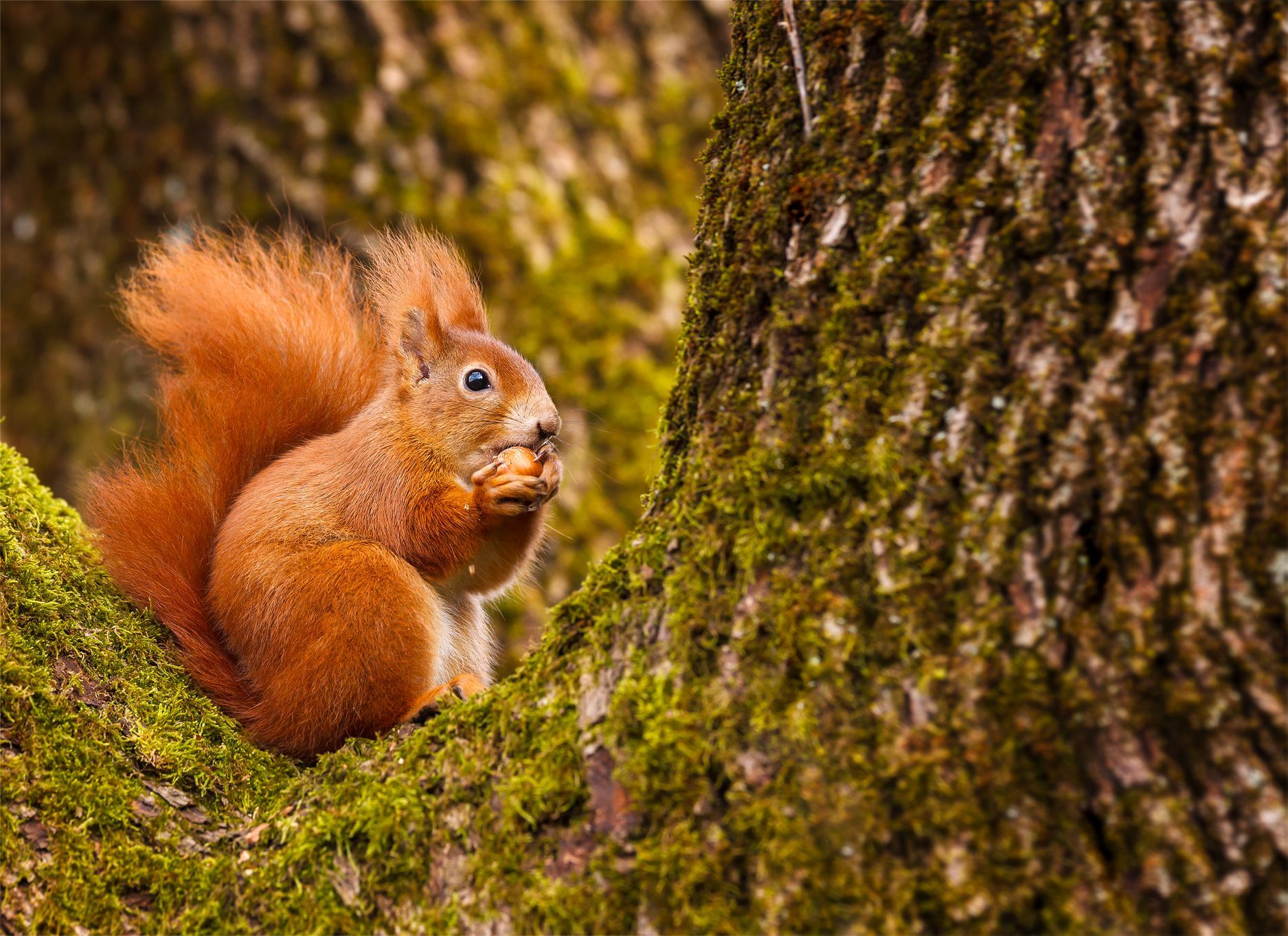 Modelling from a biologist at Heriot-Watt University, published in Nature Conservation in 2021, showed that a network of 20 forest strongholds across Scotland should be enough to save the red squirrel population from extinction - even if grey squirrels were to spread throughout Britain. Grey squirrels currently aren't in most of the Highlands, but according to Prof White, there are 20 safe-havens for red squirrels that would continue to thrive even if greys spread further.
"When I started this research 10 years ago I was pretty pessimistic about the outcome for red squirrels in Scotland," said Prof White. "Now I'm very optimistic. The work done by conservation bodies has prevented the spread of grey squirrels beyond certain boundaries over the last decade." Read more about why he's so optimistic on The Guardian.
17. Beavers were given legal protection in England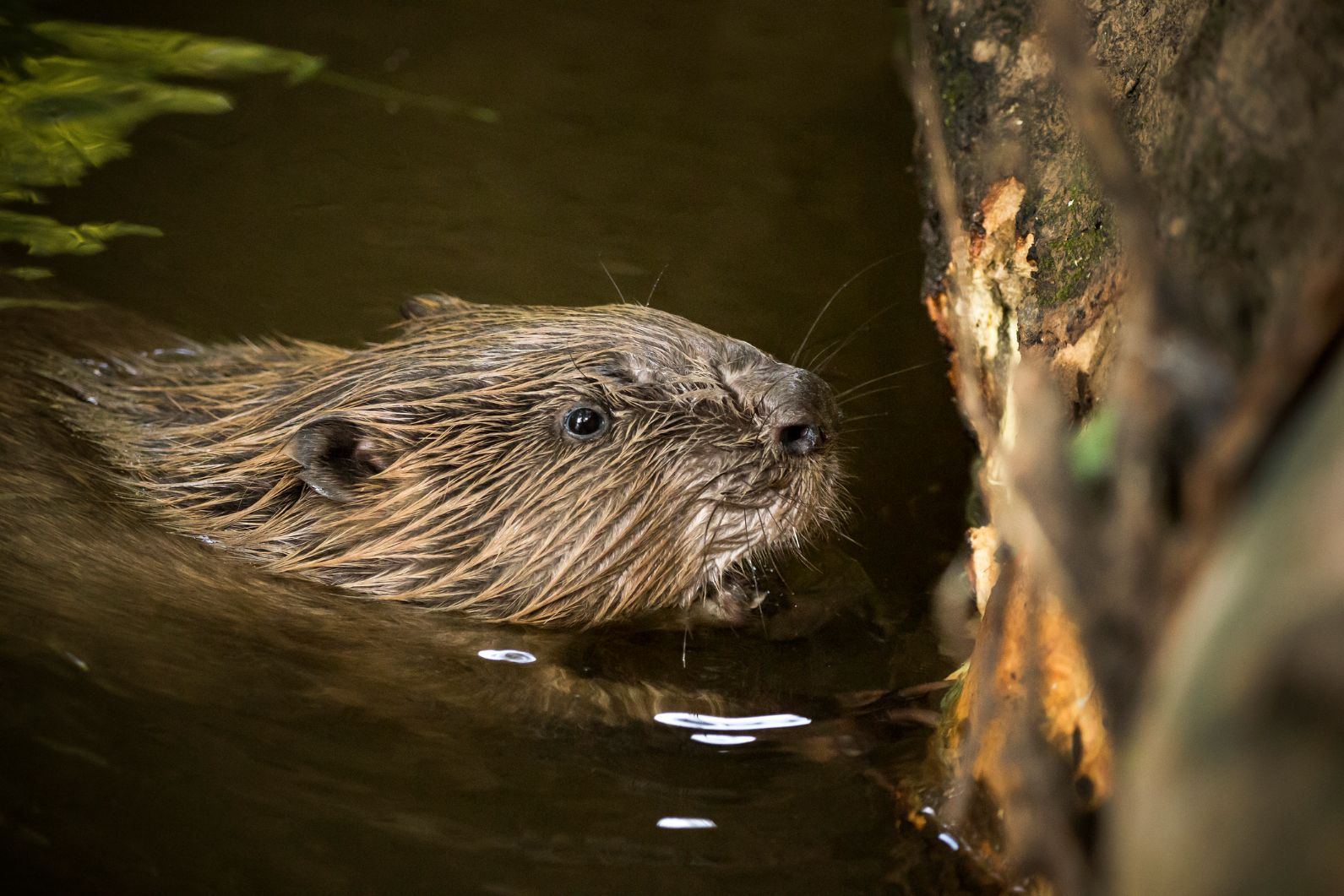 Conservationists in England celebrated beavers being given legal protection in 2021, meaning it's now an offence to capture, kill, disturb or injure them - or to damage their breeding sites or homes. The protection is a huge boost to the reintroduction of beavers, which were widespread in Britain until they were hunted to extinction for their fur, meat and oils in the 17th Century.
Beavers are keystone species and ecosystem engineers - meaning they are an animal which has a disproportionately large and positive impact on the environment around them. They dam rivers in order to create ponds in which they can create safe homes, and in the process, they also create wetlands - which, as we previously covered, are as good for biodiversity as it gets! Learn more about beavers from the film 'Beavers Without Borders' and our interview with director and conservationist Nina Constable.
17. Giant river otters returned to Argentina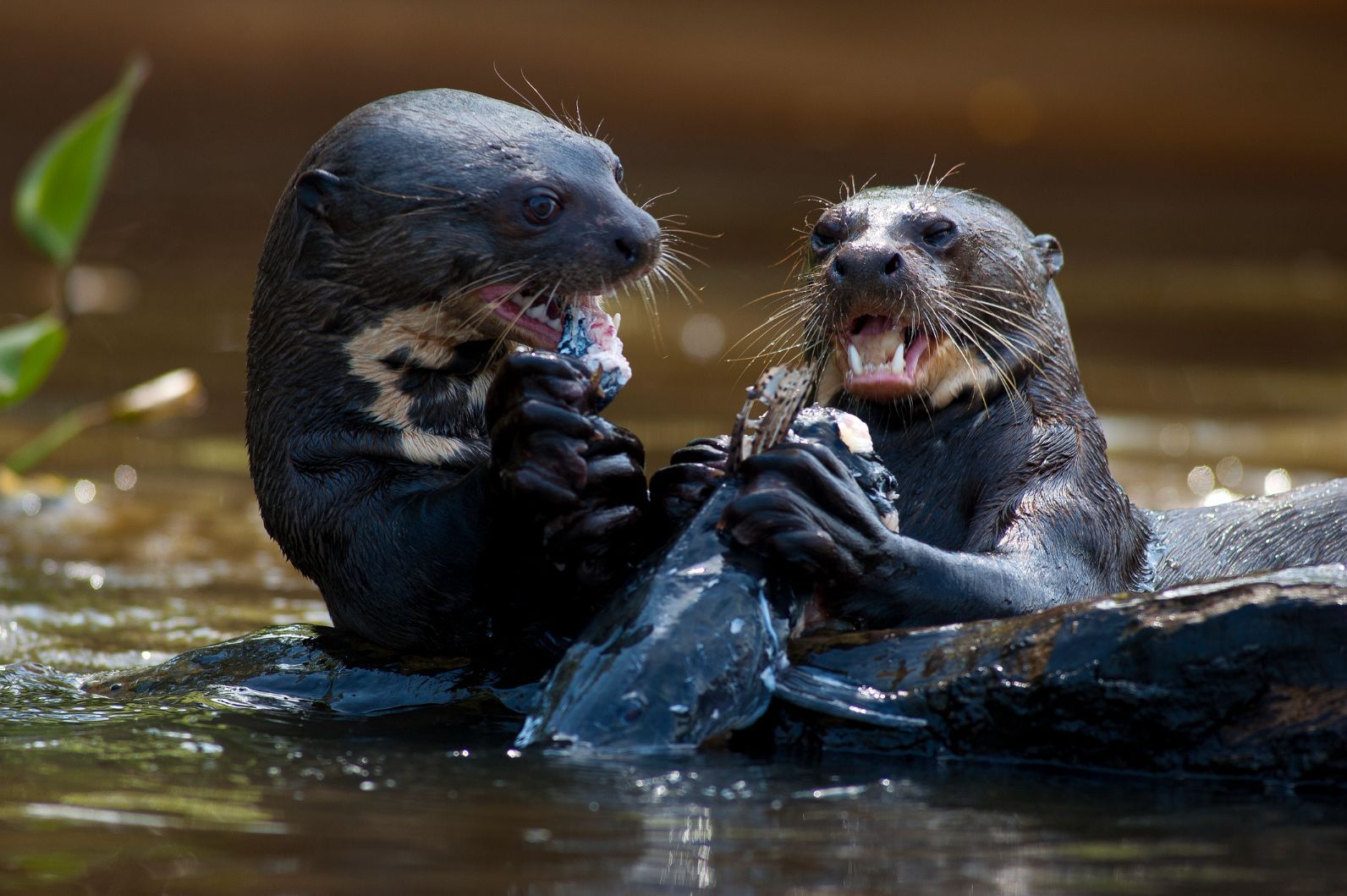 Three giant otter cubs were born in the Iberá wetlands of north-east Argentina. Big, cute otters are always good news, but in this case, particularly so, given that in Argentina, giant river otters are actually classified as extinct.
The births come on the back of an enormous rewilding project led by the Corrientes province government, National Parks Administration, and spearheaded by the Rewilding Argentina Foundation set up by ex-Patagonia CEO Kris Tompkins and her late husband Doug Tompkins, founder of The North Face.
The Tompkinses were also responsible for a wide-scale rewilding programme in Chile which ultimately led to the opening of several new national parks, and the long-distance Route of Parks hiking trail. You can read more on the giant otters via Lonely Planet, and more on the Chilean rewilding and Route of Parks trail in our magazine.
18. Robot penguins launched to help us better understand sea currents
A new bit of tech, which looks (deliberately) like a penguin was developed to help us better understand the ecosystems and patterns of our oceans.
Named the Quadroin, the vessel is an autonomous underwater vehicle - a self-propelled machine designed to mimic the movements of a penguin in order to measure the properties of oceanic eddies. Eddies are small but crucial ocean currents that have historically proved difficult to measure. They are particularly important as they drive half of all phytoplankton production, which props up the food chain, and move around minerals, nutrients and more.
The studies of Rudolf Bannasch at Berlin-based EvoLogics led to the penguin shape, after evidence suggested that penguins are 20-30% more streamlined than anything designed in a lab. "Penguins provide a shape with optimal streamlining characteristics," says Bannasch.
To further understand eddies is to further understand the distribution of nutrients and salts in our water, and to further understand the regulation of the planet's weather, climate and marine ecosystems. Read more about why eddies are so important, and why this robot penguin exists, in The Guardian.
19. An ambitious 30-year rewilding project was announced for the Affric Highlands in Scotland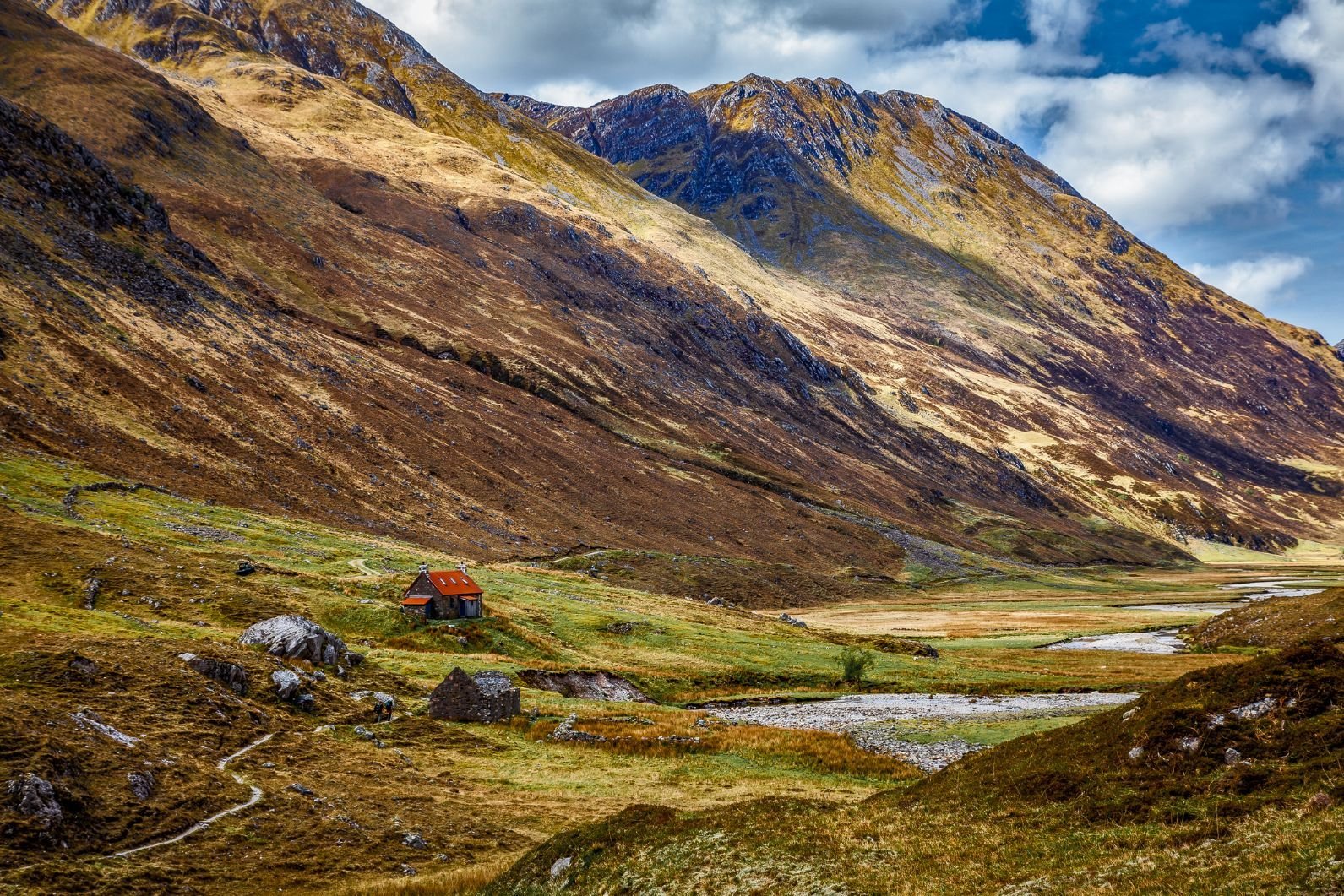 An area of over 500,000 acres west of Loch Ness will be rewilded over the next 30 years, under a new project announced by the good people of Trees for Life and Rewilding Europe. It's called the Affric Highlands initiative and the big goal is to restore nature by tree planting, restoring peat bogs and connecting wildlife habitats.
The announcement comes on the back of two years of meetings between local communities and Trees for Life, who's conservation manager Alan McDonnell said: "This was once a much more peopled landscape that was rich with wildlife and we think we can find new ways to establish that connection again, today. The idea of doing it at scale is that you get a much bigger natural response because you've got room for change and dynamism in that landscape."
This is Rewilding Europe's first UK project. Their other projects include reintroducing bison to the southern Carpathians, rewilding areas of Italy's central Apennines, and rewilding the forest regions of central Sweden.
20. Tuna started recovering after being fished to edge of extinction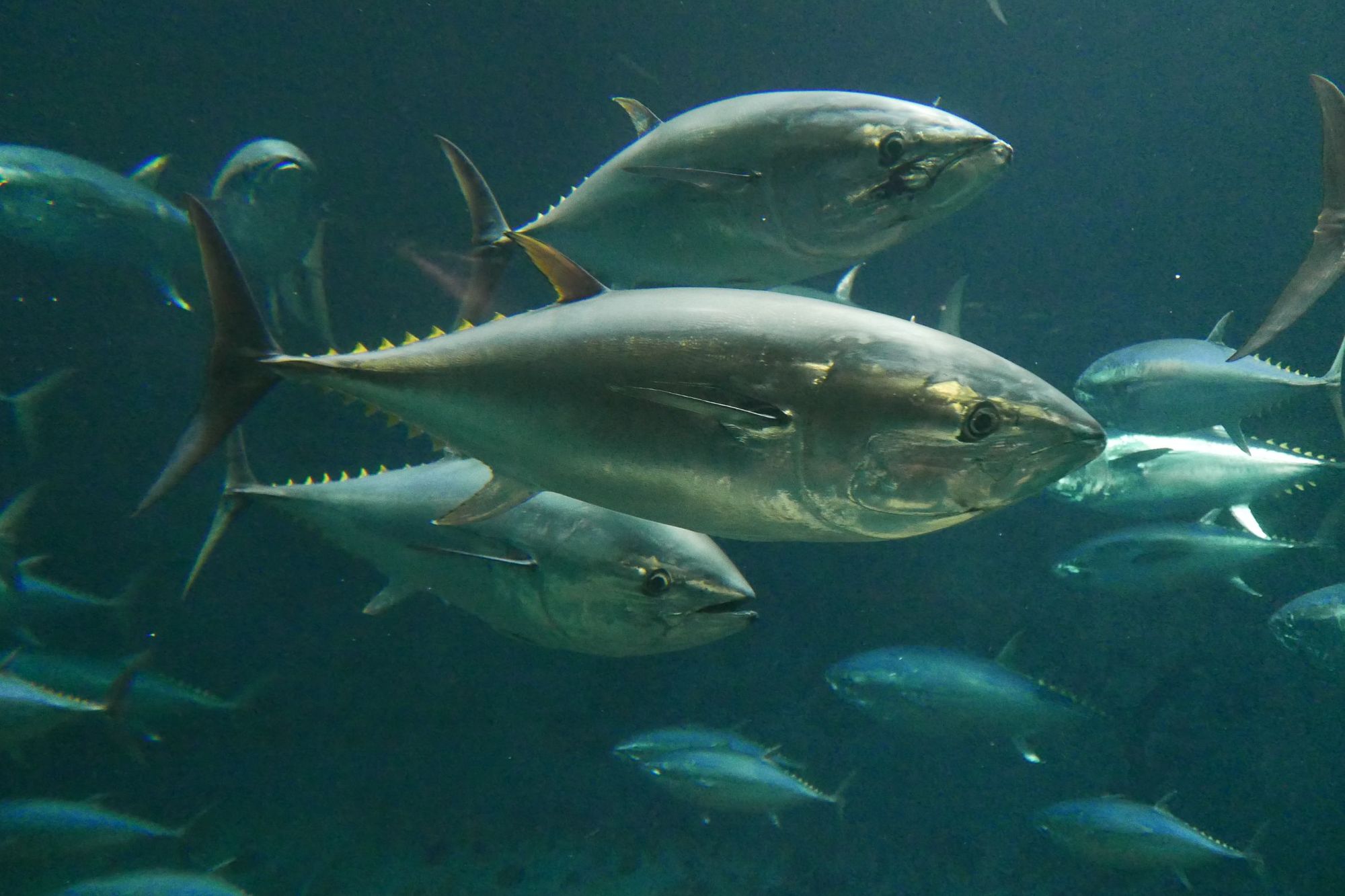 Okay, so it's bad that tuna were ever fished to the edge of extinction. Obviously. But it's certainly a good thing that they're recovering. Some tuna stocks remain in severe decline, say the International Union for the Conservation of Nature (IUCN), but four commercially-fished tuna species are bouncing back, largely thanks to a decade of conservation efforts. The Atlantic bluefin tuna has moved from the endangered species list to the least concern, the Southern bluefin tuna has moved from critically endangered to endangered, and the albacore and yellowfin tuna have both been re-categorised as least concern, from near threatened.
Despite increasing pressures on our oceans, species can recover if states truly commit to sustainable practices.
Dr Bruno Oberle, IUCN Director General, said: "Today's IUCN Red List update is a powerful sign that, despite increasing pressures on our oceans, species can recover if states truly commit to sustainable practices."
21. 'Tourism Declares' movement launched The Glasgow Declaration at COP26 - committing to cut tourism emissions in half over the next decade
The Tourism Declares a Climate Emergency movement, that Much Better Adventures continue to spearhead, took a huge step towards accelerating climate action across the entire tourism industry. At COP26, Tourism Declares launched the 'Glasgow Declaration' - a joint and firm commitment to cut tourism emissions in half over the next decade.
The declaration provides a clear, and much-needed framework for the tourism industry to co-operate and decarbonise as quickly as possible and reach net zero as quickly as possible before 2050. Check out our article on the Glasgow Declaration for more details, and info on how to get involved.
Keen to get your 2022 off to a strong start? Check out our range of adventure holidays and give yourself something epic to look forward to.