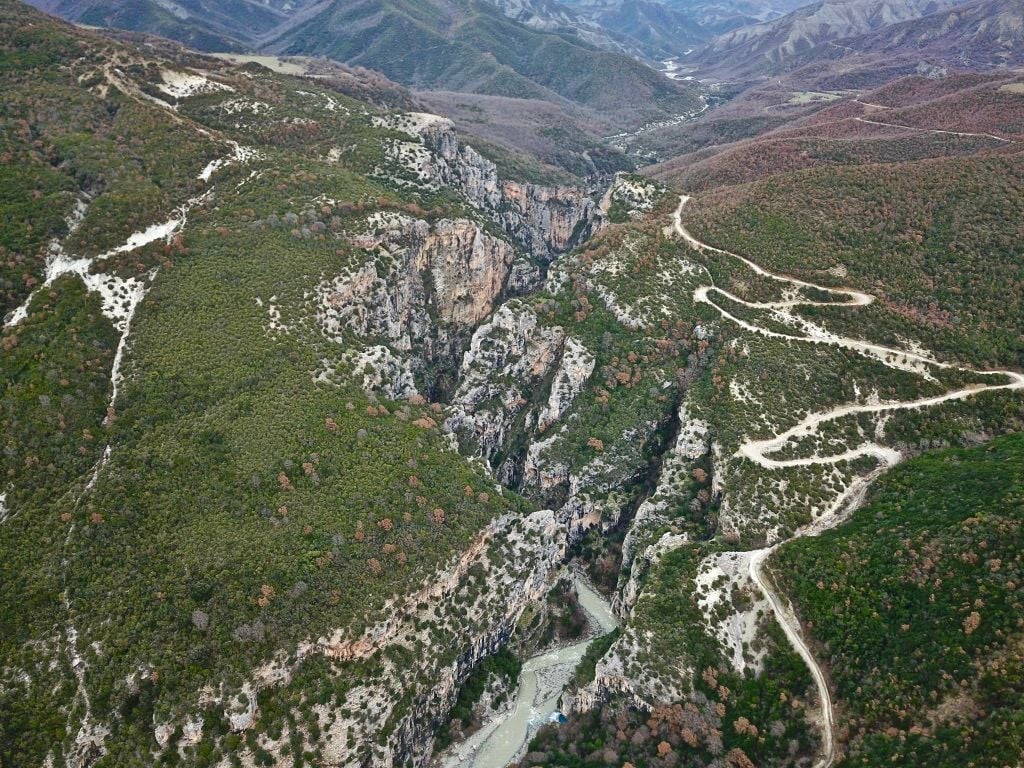 We met the President of the Albanian Rafting Federation on the banks of his beloved Osumi Canyons that he's been fighting to protect. Zamo came up with the idea of developing rafting in Albania in 1985 while visiting a remote village in Skrapar at the edge of the Osumi River. To begin with he recycled some old truck wheels to explore the Osumi Canyons. He now employs over 30 rafting guides. Naturally, he is opposed to plans to dam the Vjosa and its surrounding rivers.
So Zamo, where are we and why've you brought us here?
We are now in Skrapar in the Osumi Canyons, we are on top of the canyons, in what we call the Bigaz Waterfall.
In this place, a Hydro Power Plant (HPP) was set to be built in this area. Big pipes were brought here in the Bigaz Waterfall to stream the water to the plant and destroy everything.
One of the most remarkable attractions of the canyon, the Bigaz Waterfall would have been destroyed forever.
That would be bad news for your rafting group I presume?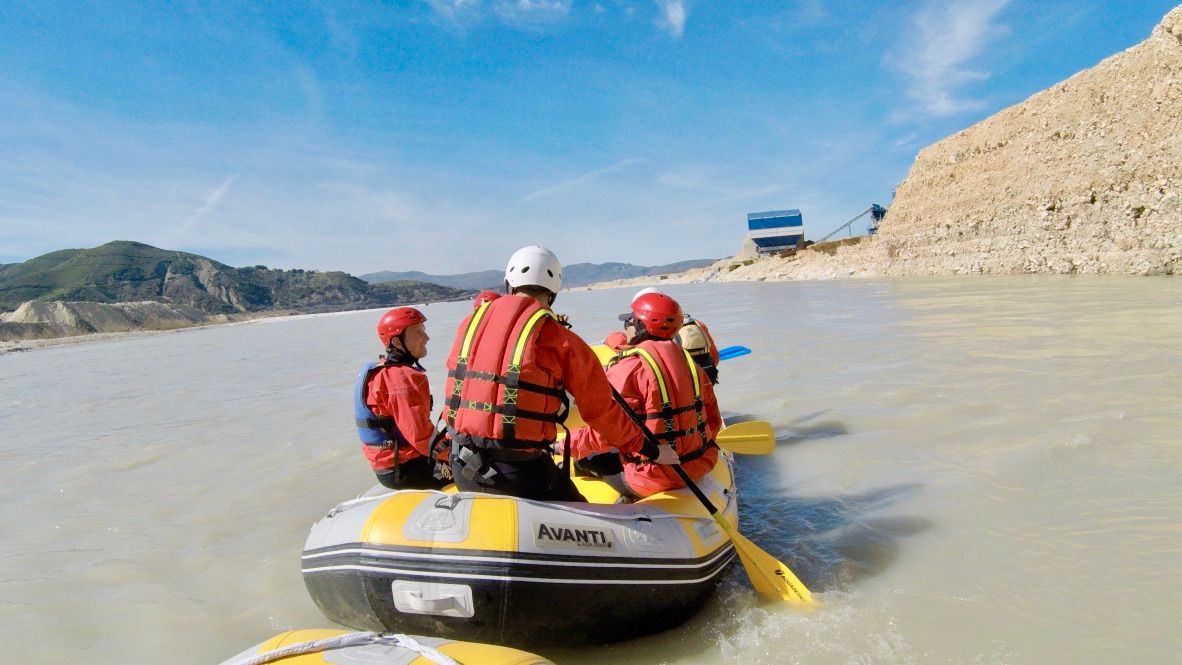 Yes. Our ongoing work of 15 years in rafting has brought many visitors from all over the world to come and visit this area.
We had our rafting visitors help us raise awareness and protect this area, and of course the encouraging support of the Minister of Tourism and Environment, Blendi Klosi, who handled this problem really quickly and anticipated an environmental catastrophe in this place.
How did you find out about the construction plans?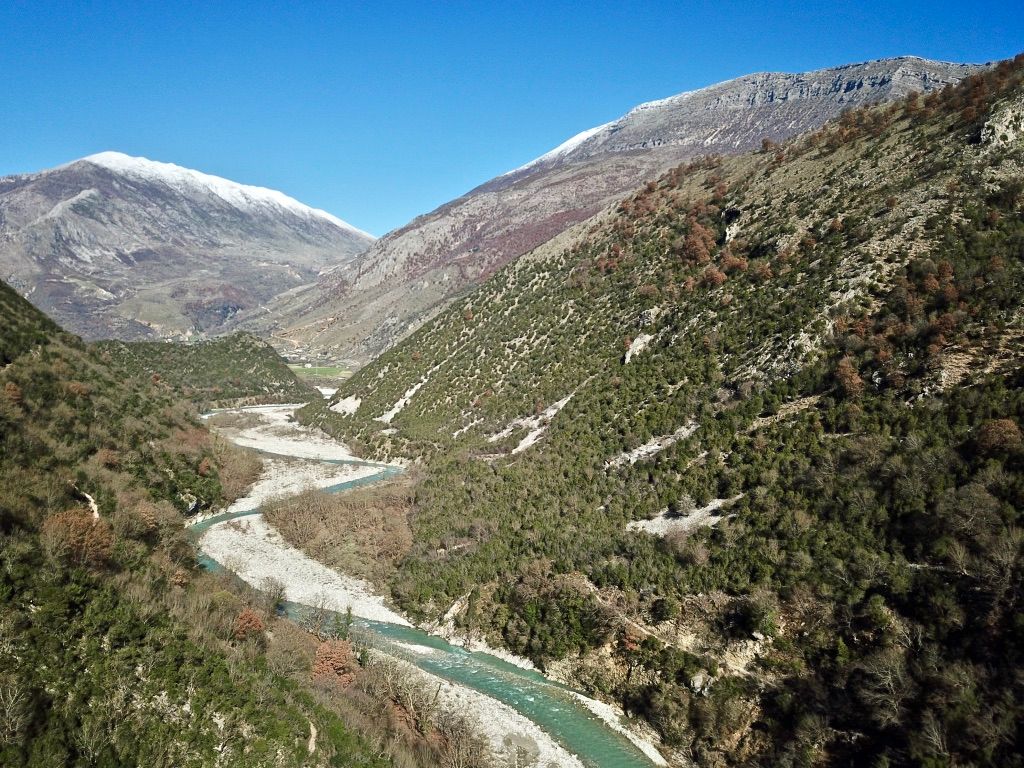 For us it was an unexpected event we didn't anticipate a HPP being built in the Osumi Canyons… we were out rafting here and suddenly there were pipes and a sign of construction!
We were alarmed and started a social media campaign with our supporters and luckily had the Prime Minister visit us in a rafting trip two years ago – he knew the potential of this area and this canyon. He supported our projects so it was a matter of time before the news got to him.
We also had the Minister of Tourism and Environment here to see for himself what was happening, and he interfered to revoke the construction permit for the HPP… so we succeeded in stopping the construction.
That's an amazing achievement. It must give you hope in stopping more dam plans?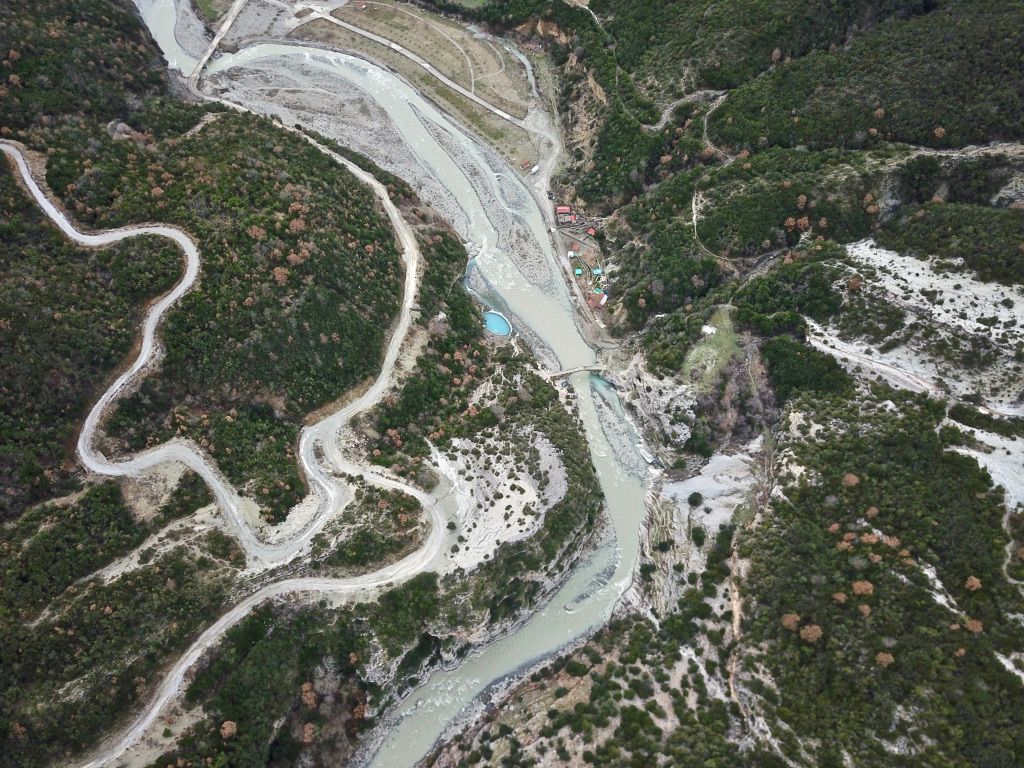 We stand against building in protected areas such as this one. We are not against HPP but we wish them to be built in areas that don't have tourism potential. Albania is a relatively small country so we need to protect the attractions and invest in tourism.
The number of people visiting this area is growing by thousands every year, we see it in rafting, and there's so much change coming from that in the area.
There's roads being built there's hotels and restaurants, local people are interested in developing tourism as it is a big industry and everyone can have a share of it.
This is a canyon that dates back to 2 million years ago, and it means that there is a huge potential for Albanian tourism. The vegetation and everything around the canyon would have been destroyed by this HPP, the biggest and most beautiful waterfall of the canyon would have been destroyed.
Just imagine pipes hanging on top of a 2 million years canyons… it would look horrible and no tourist would have come to see that attraction. This was a badly designed project that would have completely destroyed the waterfall and the canyon. Tourists that come here wouldn't want to see ugly dams and pipes all over the canyon.
How can tourism play a part in protecting nature here?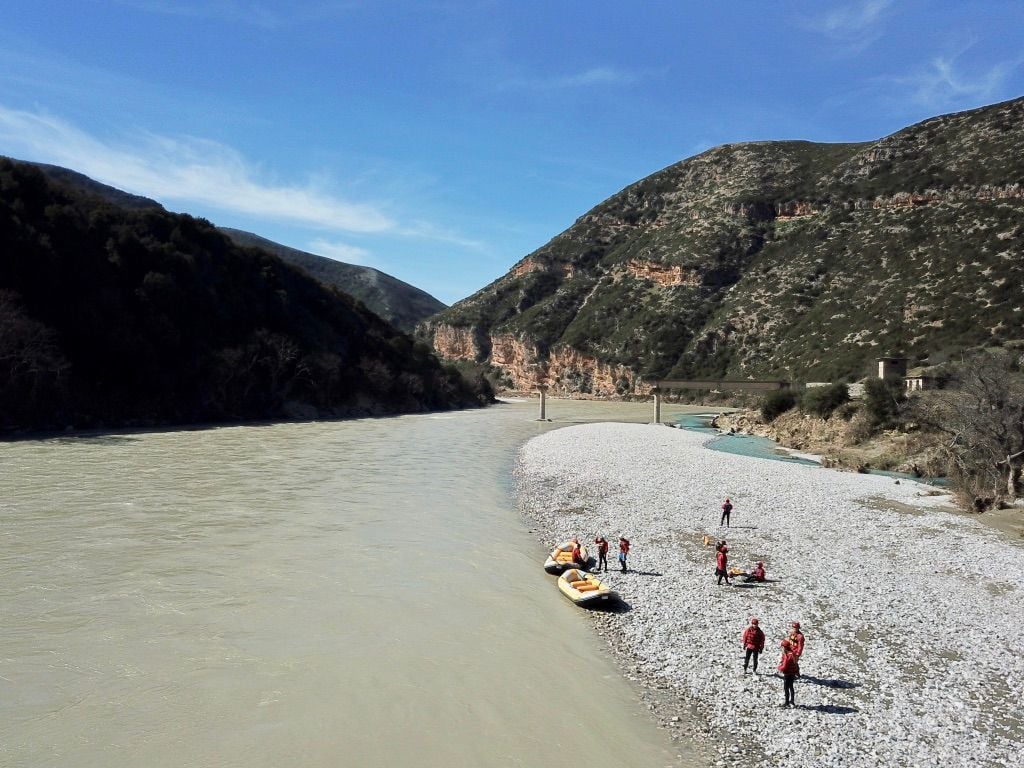 We have seen canyons and waterfalls in other countries and how well they are protected and preserved. The people are aware that they are a national treasure and they protect them, they know that the area is untouchable. We have seen how they build artificial waterfalls in other countries… meanwhile we have them and we want to destroy them?
This is our biggest challenge, we have to draw a line here and decide on the areas we want to invest in tourism and protect them from the monstrosity of HPP construction.
Rivers are a national resource and I believe that all Albanians have a share of this national beauty. We can't let certain individuals abuse and take advantage of our common treasure.
Are you as hopeful about the Vjosa?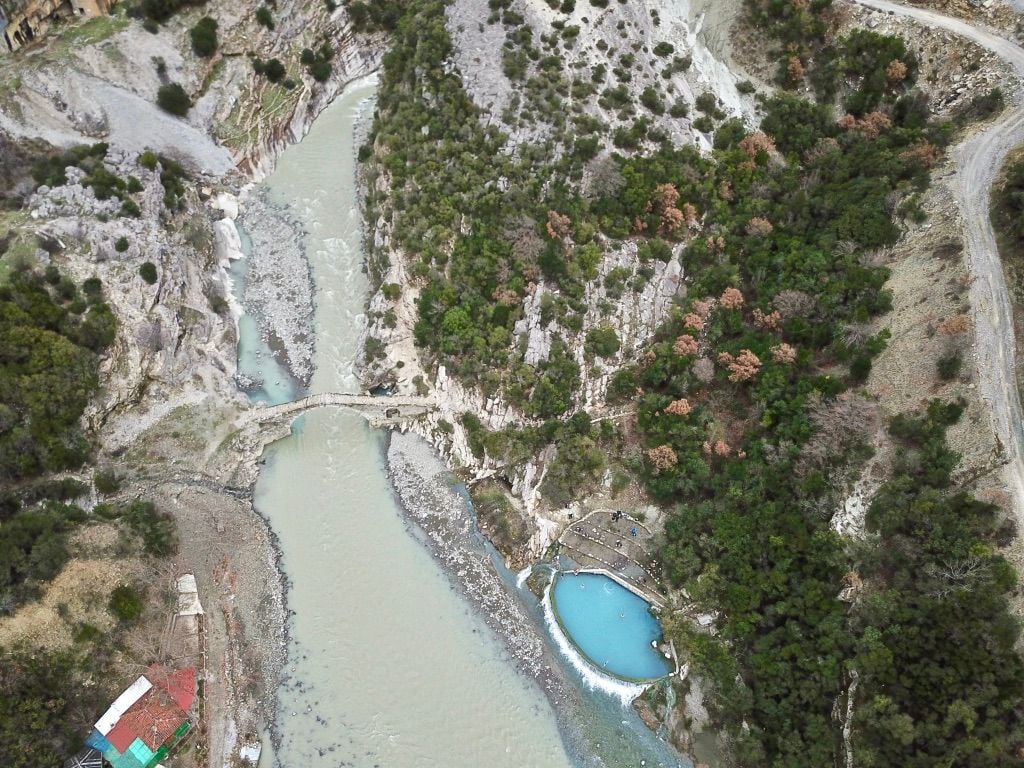 On Vjosa, will can the same effect if we join our forces together. We have some great rafting tours on the Vjosa and we have worked with local hotels and restaurants to develop this as a touristic product but that's not enough.
We want grow bigger, we need to get more certified guides, 2000 or 3000 guides, and realise the tourism potential of our country.
I am addressing this message to all Albanians, even the ones that live abroad, to come and invest in their country's adventure tourism, the numbers are growing exponentially each year so there's enormous potential. I hope that Albanians living abroad will return and work in their country.
You are a man with a clear mission.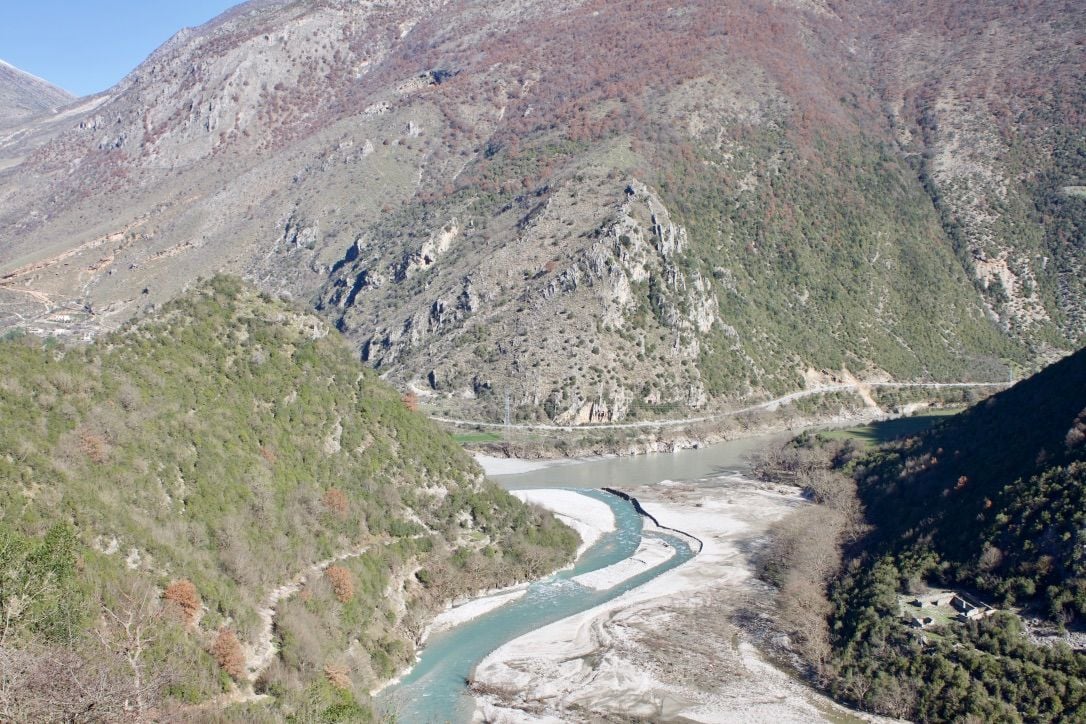 Yes. My wish is to do as much as I can to save the Albanian rivers. The river is life, the river gives life… there is no life without water.
This is a gift from God, why do we have to destroy them… our next generations will ask us why we didn't do anything to protect these wonders.
It is us who need the environment and nature the most it is not vice-versa. I believe that all Albanians will benefit from developing adventure tourism.
Much Better Adventures was born from a belief that travel can, and should, be a force for good. We take responsible, sustainable travel pretty seriously. For all of our trips, we only work with local, independent providers in order to channel money into rural, local economies. This creates a virtuous circle with local communities and governments who are empowered and incentivised to protect and conserve the incredible environments which attracted these visitors in the first place.
Find out more about the Vjosa and how else you can get involved in protecting europe's last wild river and watch our film below.