Ah, who doesn't love an idyllic island getaway. But what if your idea of a getaway isn't lolling about, but an actual adventure? Luckily, there are plenty of islands that offer so much more than just beaches to relax on (and a few of them may surprise you).
Some boast microclimates and astonishing diversity, like continents in miniature. Some are so remote, you'll feel like you're visiting another world. Some are quite simply unique, thanks to their isolation. But the best thing? They're all surrounded by a great big, watery, adventure playground (also known as 'the sea').
Here are some of our favourite islands for adventuring on - from tiny, wild isles to whole island nations with miles of coastline and diverse interiors.
1. Gran Canaria, Spain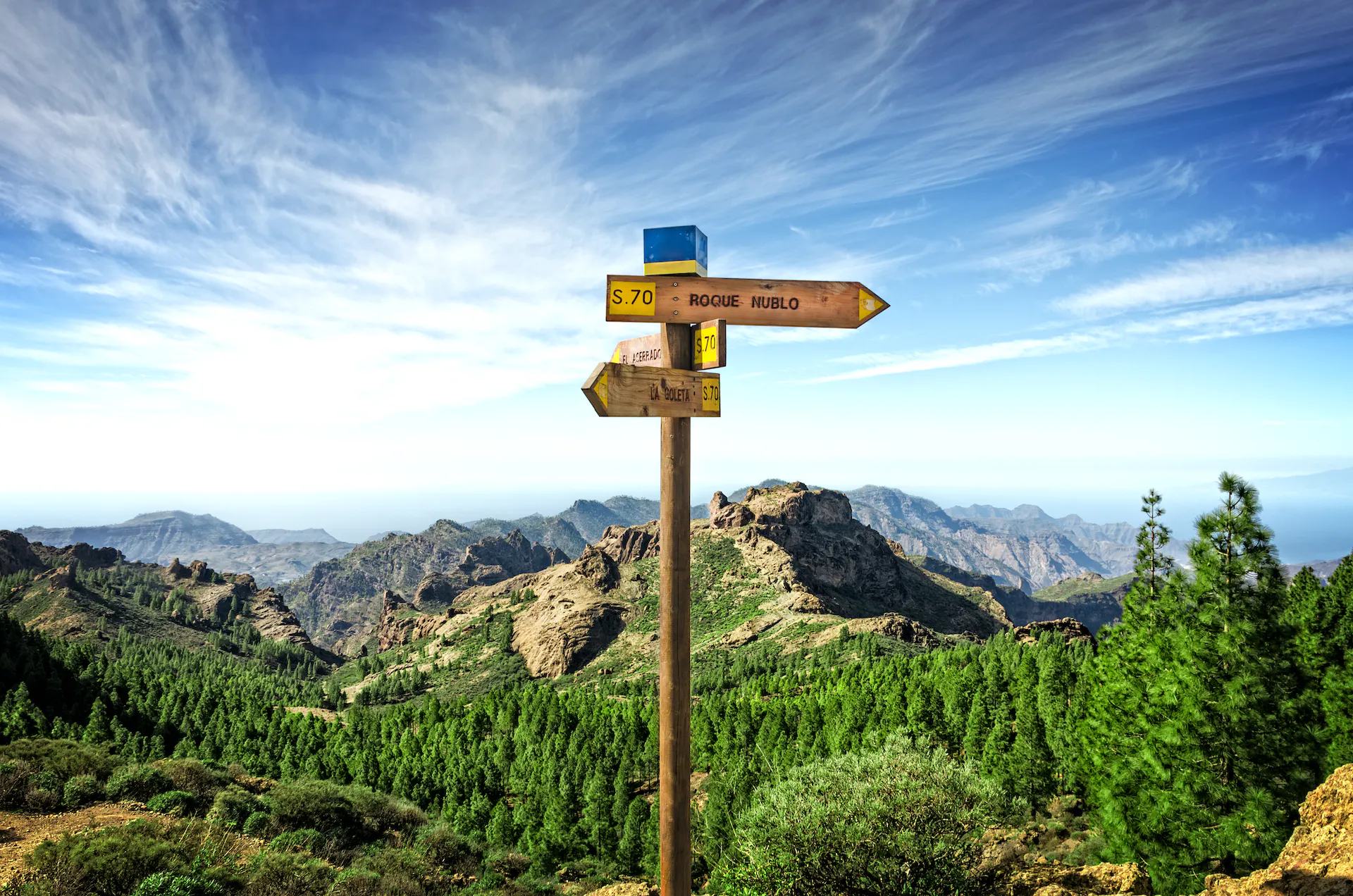 Whilst some may associate Gran Canaria with package holidays, we think it's one of the best Canary Islands for adventure - this tropical, mountainous gem is actually a hiker's paradise. Traverse this biodiverse island on little-used trails, experiencing dramatic mountain ranges, sunken calderas and epic ocean views. You'll also stomp to the summit of Pico de las Nieves - the highest point on the island, bask in a subtropical climate, and cool off in coastal rock pools on remote beaches.
2. Zanzibar, Tanzania
Snorkel, sail and swim in the ocean around Zanzibar - surely the perfect way to round off an adventure in Tanzania. Our safari to sea adventure will see you spotting wildlife (think lions, cheetahs, giraffes, zebras and black rhino) in the Serengeti plains and Ngorongoro Crater, as well as hiking through the verdant foothills of Kilimanjaro, before you head to the idyllic shores of Zanzibar and set sail on a traditional dhow, snorkelling its teeming technicolour coral reefs.
3. Madeira, Portugal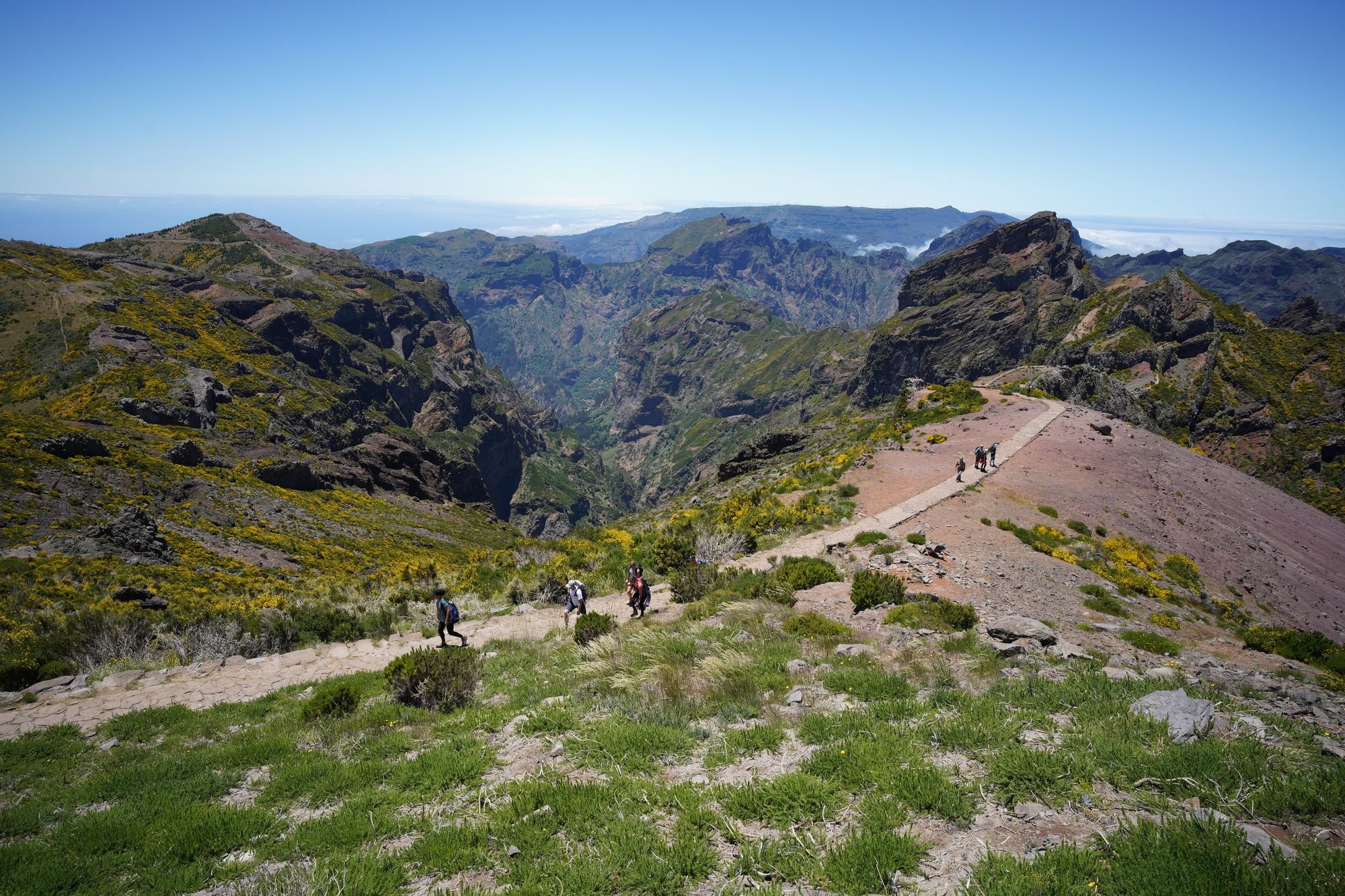 With towering mountains and dramatic cliffs plunging into the Atlantic, the 'Hawaii of Europe' feels like it was made for hiking. Traverse Madeira via its three highest peaks, topping out on Pico Ruivo (1862m). Along the way, you'll follow misty trails through the ancient laurel trees of the island's unique, UNESCO-listed primary forest and zig-zag along narrow pathways, steep staircases and eerie tunnels to astonishing viewpoints.
4. Cat Ba Island, Vietnam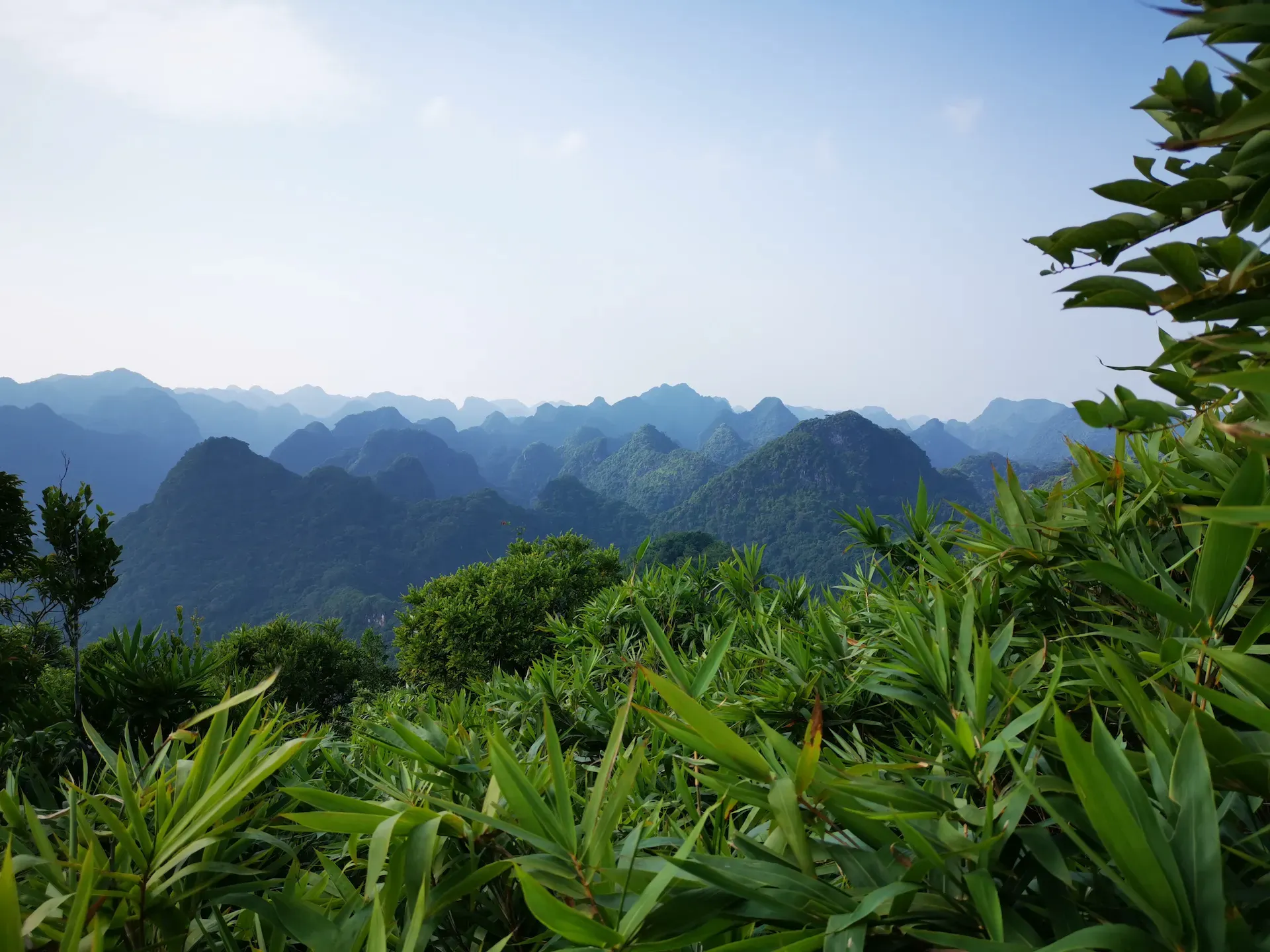 Cat Ba Island is home to a UNESCO-listed biosphere reserve, found on the fringes of Vietnam's astonishing Lan Ha Bay. As well as exploring these sub-tropical bays, on our cave to coast adventure you'll paddle and hike Vietnam's natural wonders, navigating lush jungles and subterranean worlds. Best of all, you'll get to drift off to jungle sounds in a secluded eco-lodge on Cat Ba Island - and that's just one of the many unforgettable places you'll rest your head.
5. Corsica, France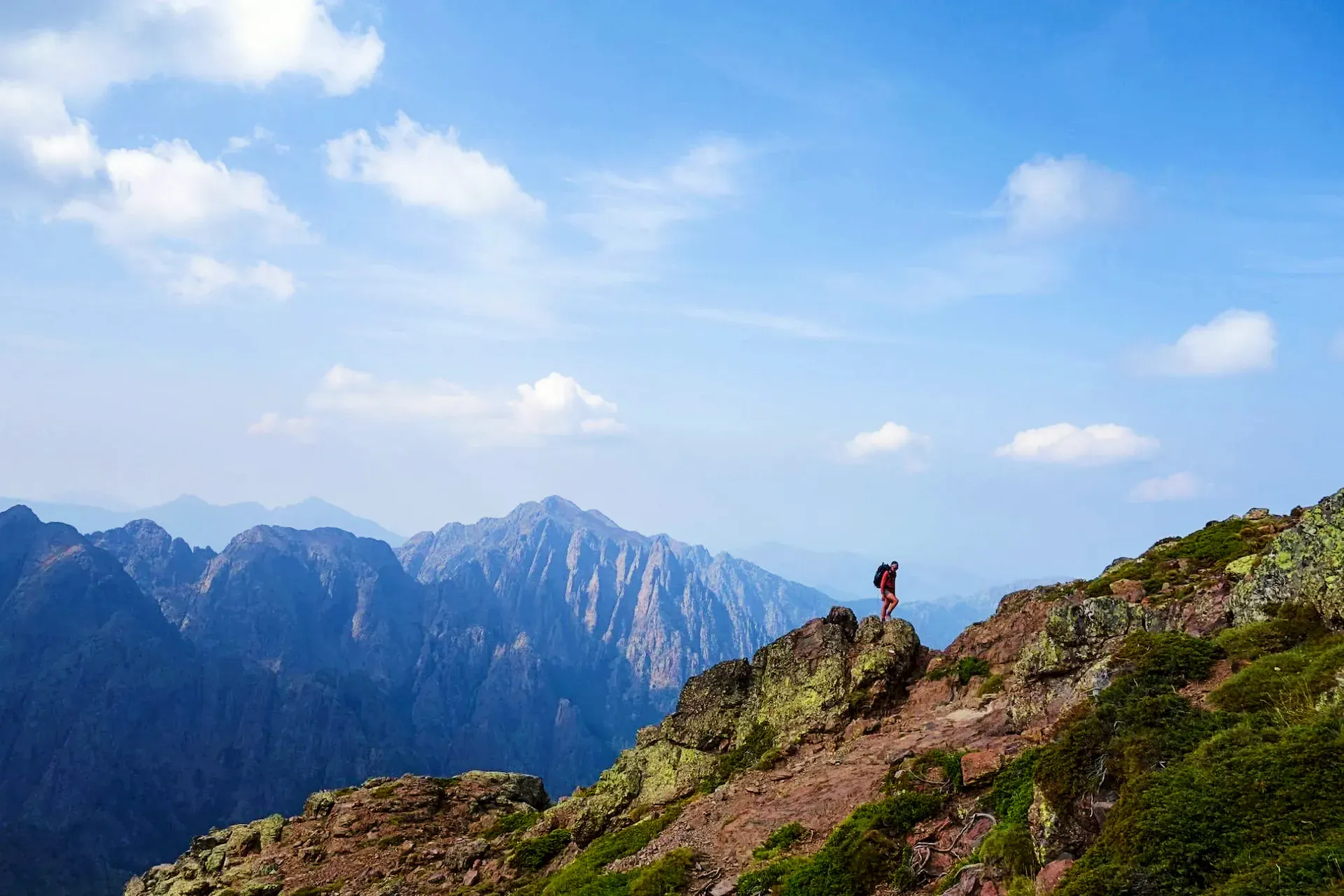 Hike one of Europe's toughest and most beautiful long distance trails - the GR20. Choose the North Section and you'll complete 100km of this iconic trek, including the highest point - Monte Cinto. The South Section covers 80km, from Vizzavona to the Needles of Bavella. Combine the two if you're determined to complete the full route.
6. Galapagos Islands, Ecuador
Head to one of the planet's most unique archipelagos, and encounter its special wildlife on an unforgettable adventure immersed in the natural world. You'll hike to the otherworldly Sierra Negra Volcano, cycle to pristine beaches dotted with sea lions, blue-footed boobies, marine iguanas and flamingos, come face to face with the Galápagos' famed giant tortoises, and snorkel with reef sharks and sea turtles.
7. Iceland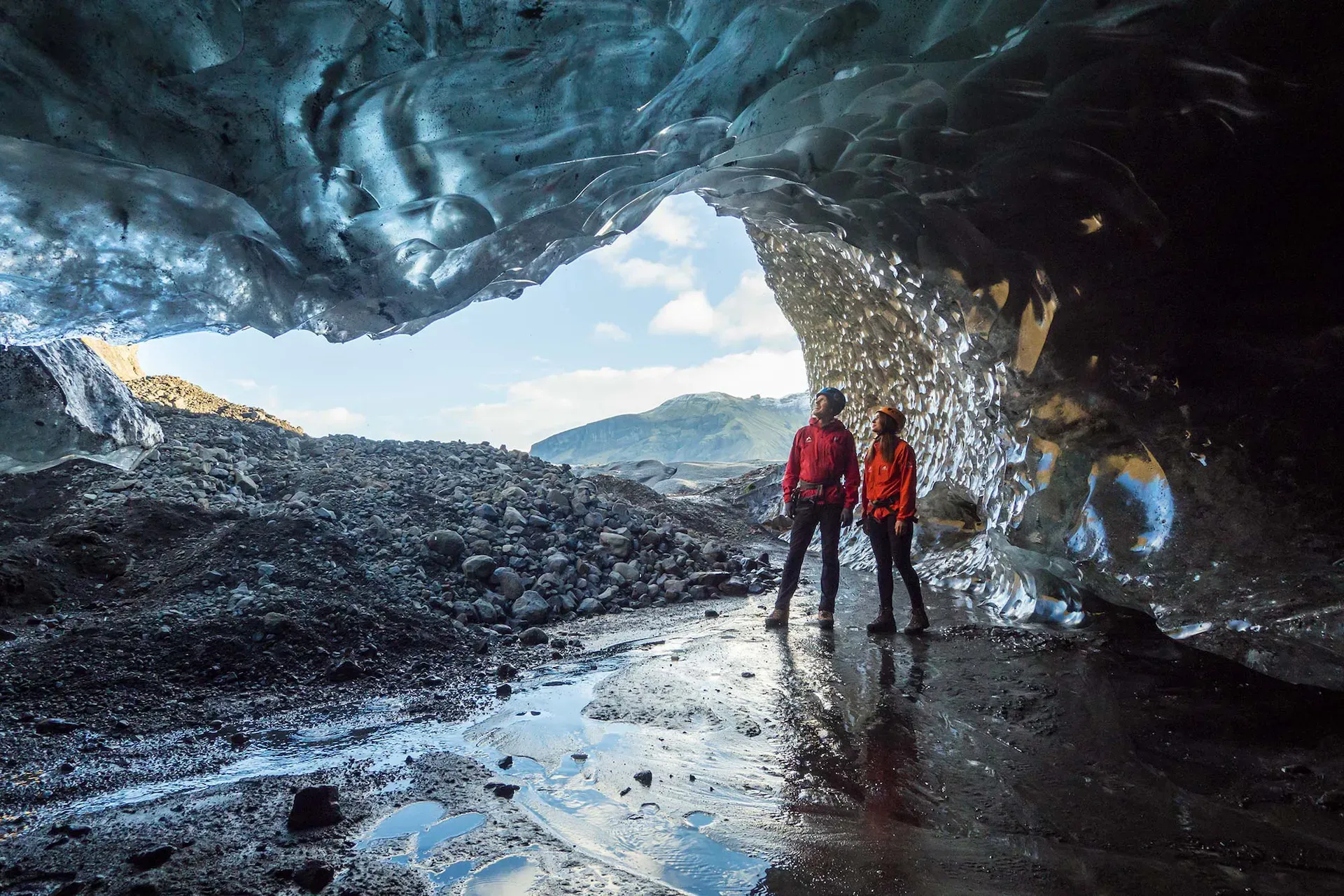 Whether you're looking to do some winter hiking and northern lights chasing, to see waterfalls and hot springs during spring and summer, to tackle the iconic Laugavegur Trail, or get remote in the Westfjords, Iceland does not fall short on the adventure front. A geological gem, it is home to some of the most impressive and unique natural wonders in Europe.
8. Cuba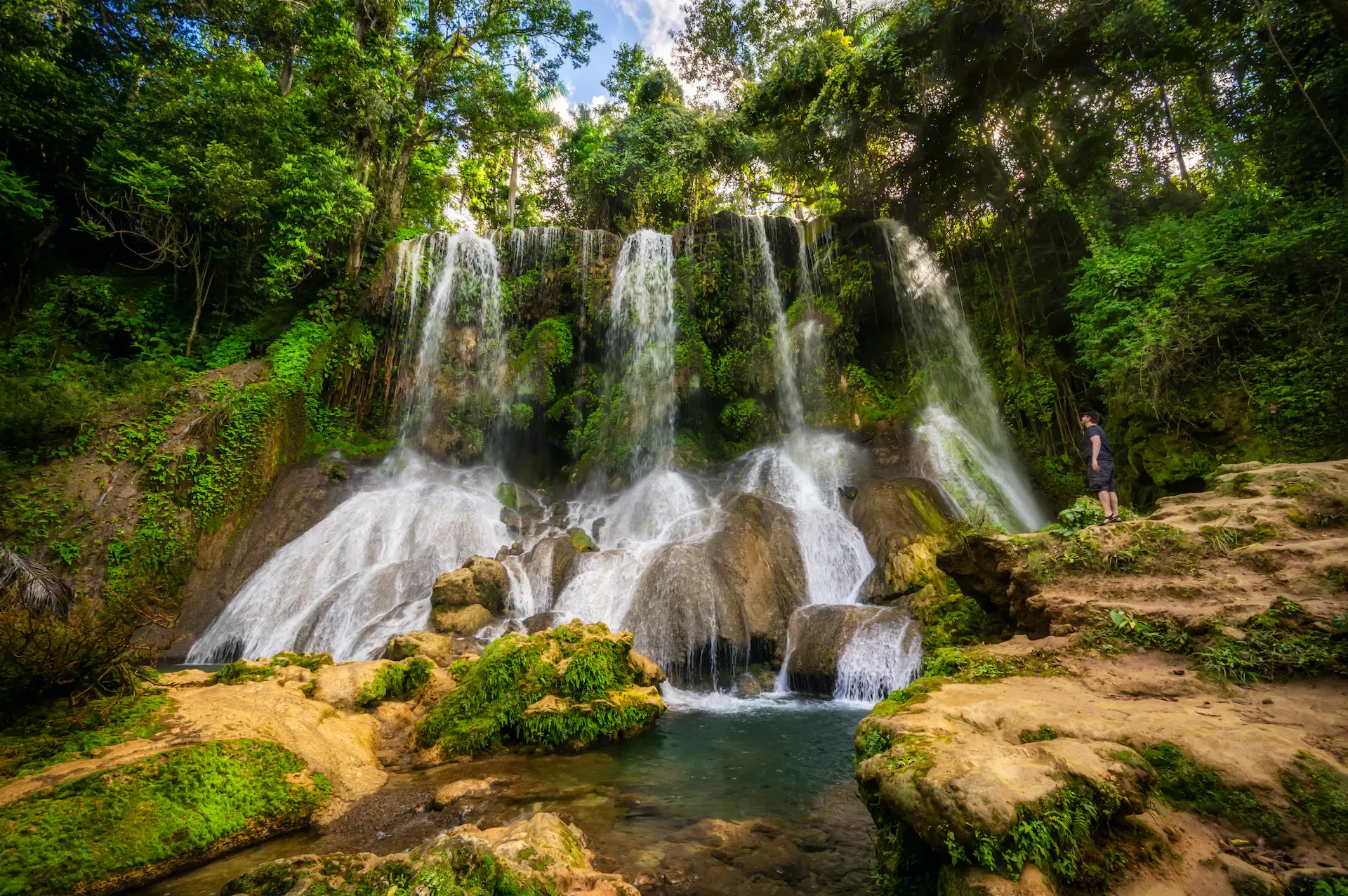 Cuba is as paradisiacal as it is unique. Cycle the backroads of the island on a revolutionary ride through its beautiful interior and Caribbean coastline. Alternatively, hike and kayak through Cuba's lush green landscapes and wild swim in secret natural pools - exploring the colourful streets of Trinidad and Havana en route.
9. Guna Yala Islands, Panama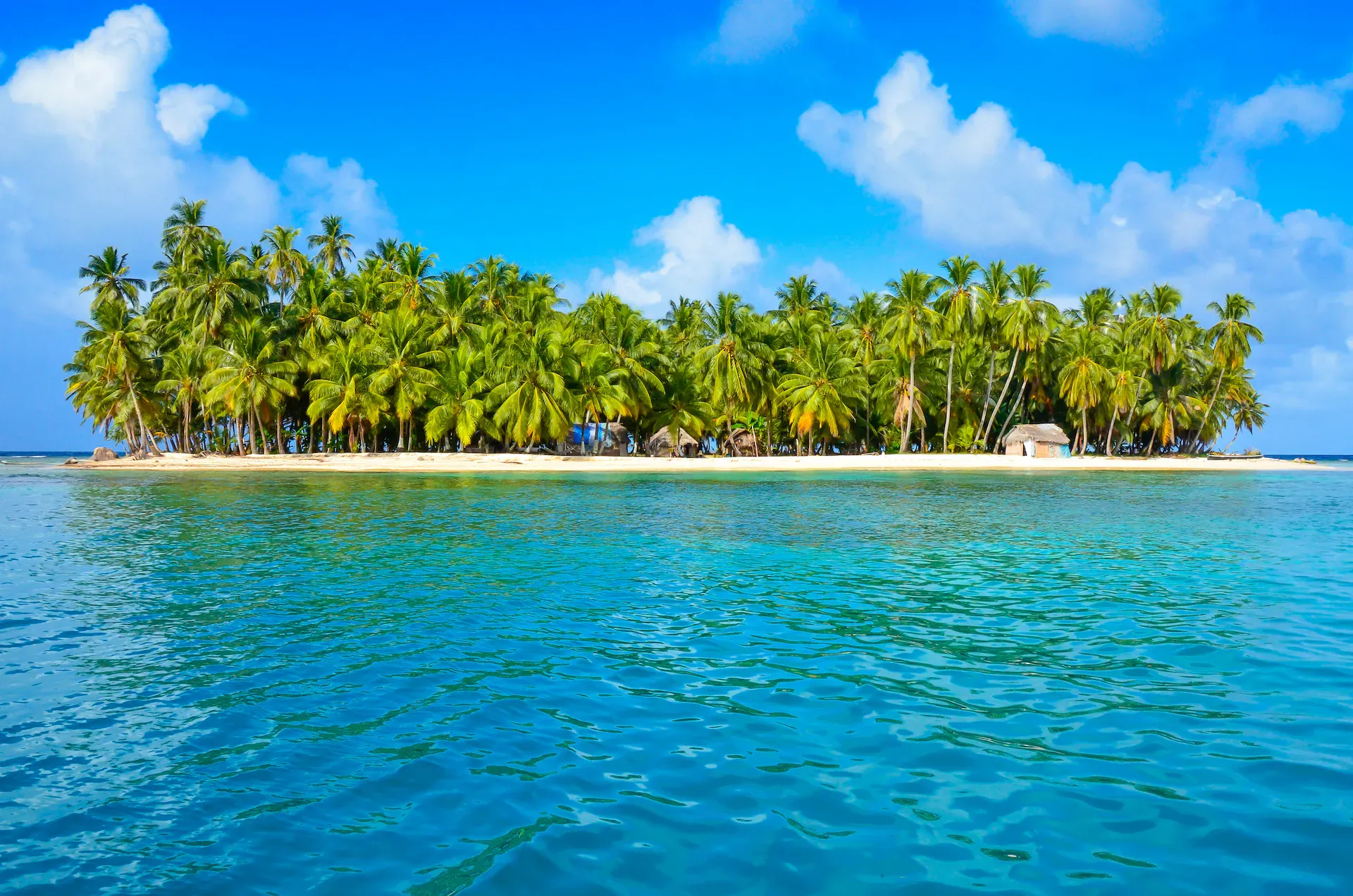 Paddle through a Caribbean paradise, camp on tropical islands and journey through dense jungle to the Panama Canal. Kayak the turquoise waters of the Guna Yala archipelago - formerly known as the San Blas Islands - and snorkel coral reefs. Hike through dense rainforest and raft the Chagres River to where the Panama Canal meets the Atlantic Ocean. Meet the indigenous peoples of Panama; the Guna and Emberá, guardians of the Guna Yala Islands and Chagres National Park.
10. The Cyclades, Greece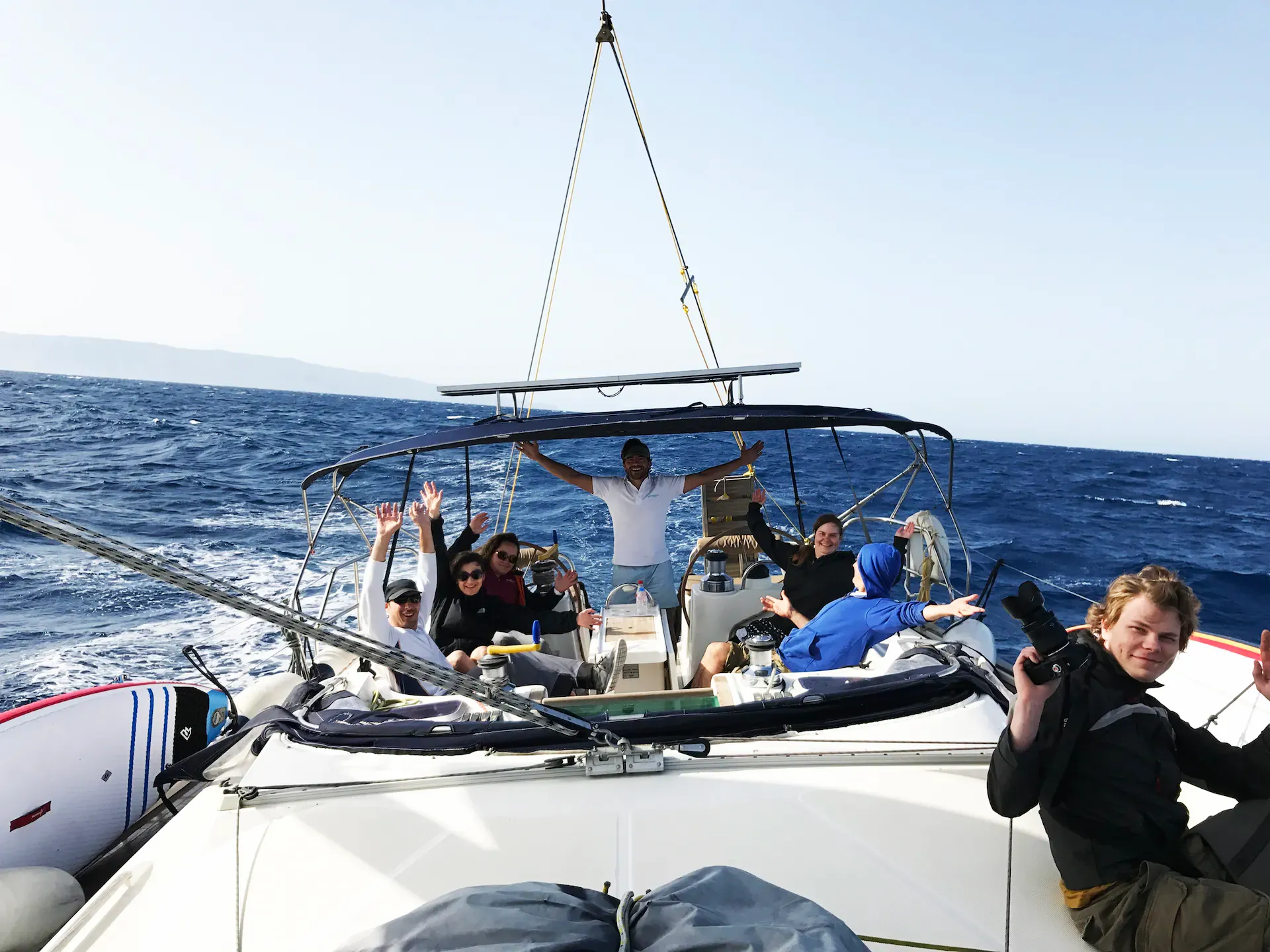 If you're looking for the best Greek islands to visit... why not board a boat and see several? Sail the stunning and unspoilt Cyclades and discover hidden hiking gems on a 5-day adventure around the Greek Cyclades Islands, renowned for their rich history, culture and traditional cuisine. Live aboard a private yacht, docking each night in a different bay, and discover an undiscovered hiking paradise where you can trek to remote and pristine beaches.
11. Koh Yao Yai, Thailand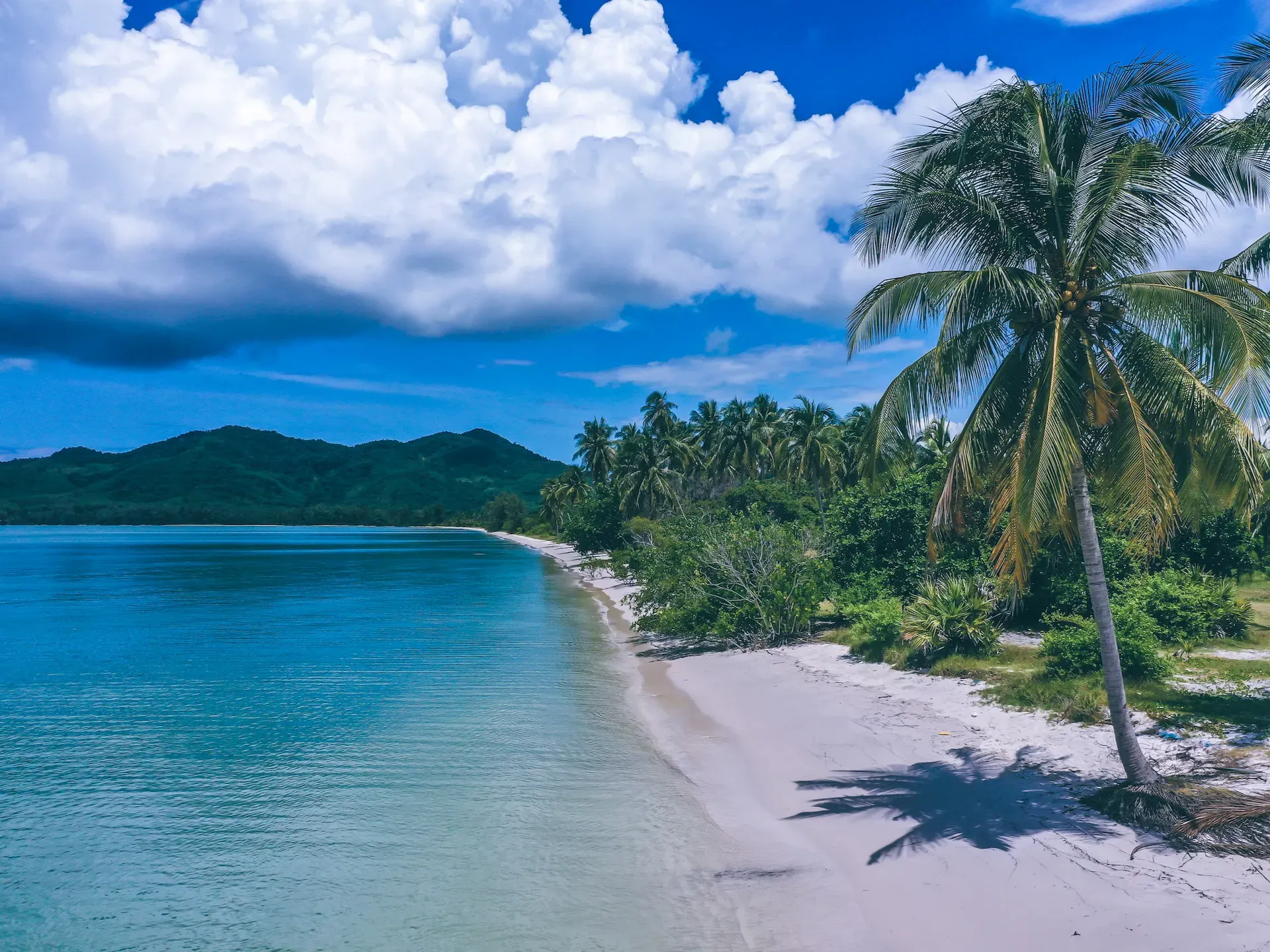 Kao Yao Yai is an island that sits within Thailand's Ao Phang Nga National Park, and is best explored by kayak and on foot. You'll visit it on our wild Thailand adventure, where you will also kayak and hike the otherworldly Khao Sok National Park, tackle the 1260 steps up to Tiger Cave Temple, kick back in longtail boats and hang out on white sandy beaches - peepers open for incredible wildlife.
12. Lofoten Islands, Norway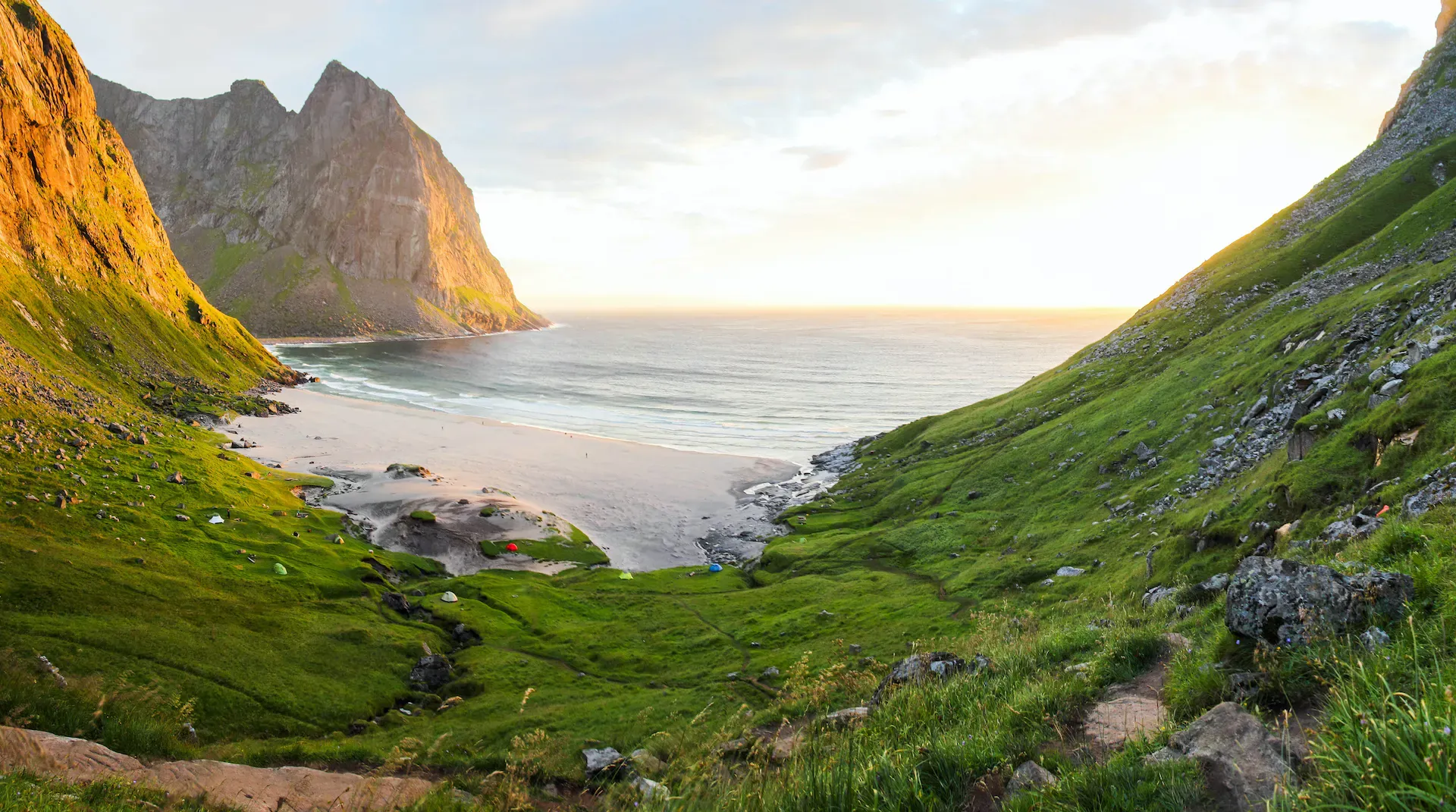 Head to the Lofoten Islands for a wild hike past deep fjords, up jagged peaks and through white sand beaches and picture-postcard villages. Or paddle out for an unforgettable island-hopping journey by kayak, through the wilderness seascapes of this stunning archipelago. Either way, bracing dips in the Norwegian Sea, pitching up on white sand beaches for wild campouts, and bonfires beneath the midnight sun make adventures here unforgettable.
13. Isle of Rùm, Scotland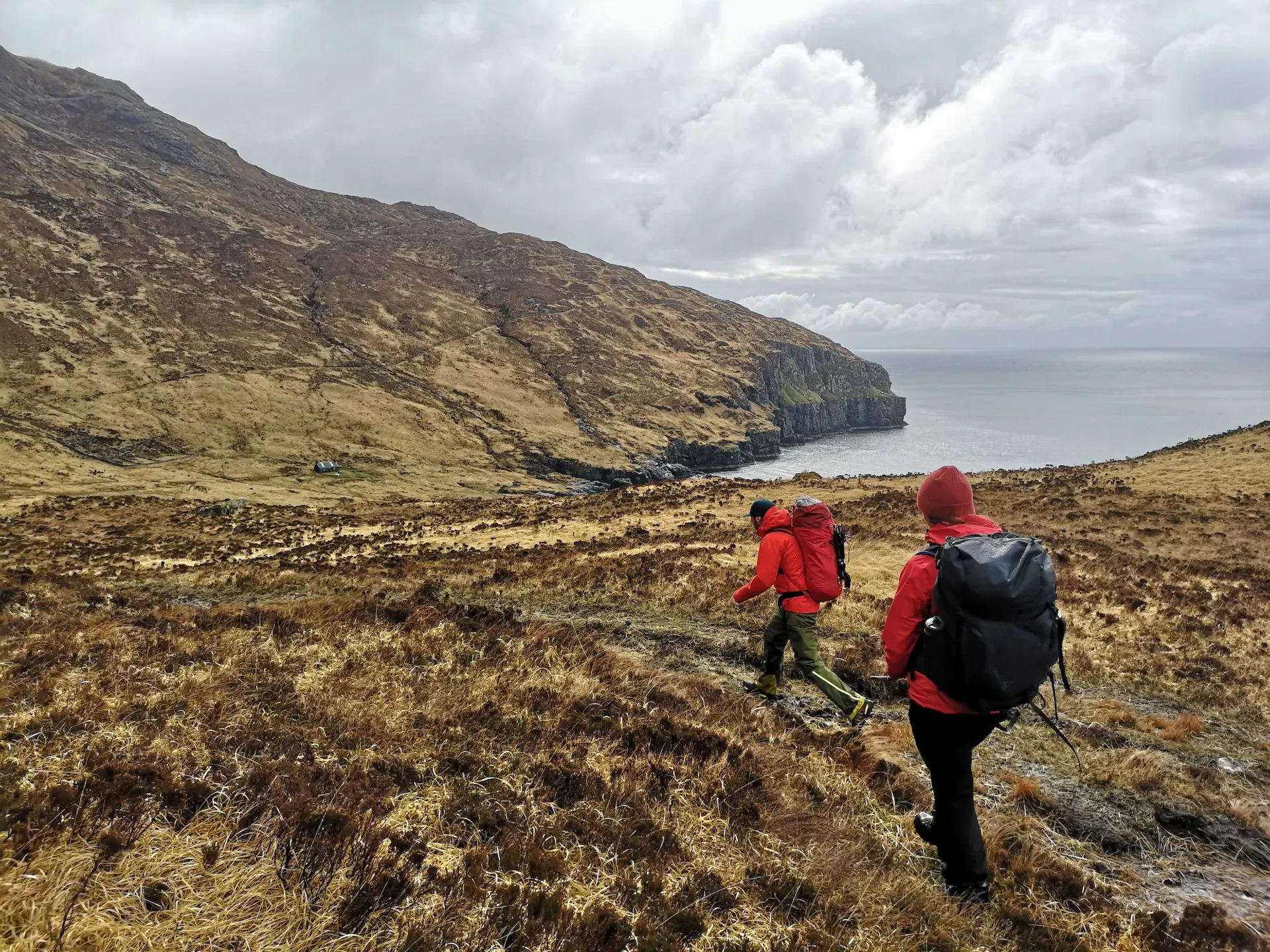 For a truly wild expedition, head to remote Rùm in Scotland's Inner Hebrides. A hidden gem, this isle has no roads, forgotten castles and a mere 29 residents. Traverse the 6 peaks of the Rùm Cuillin ridge, topping out on Askival (812m) for the ultimate panorama of the Western Isles. Wild camp in deserted spots alongside rocky shorelines - all the while keeping watch for eagles, otters, seals, dolphins and the ubiquitous red deer.
14. Cape Verde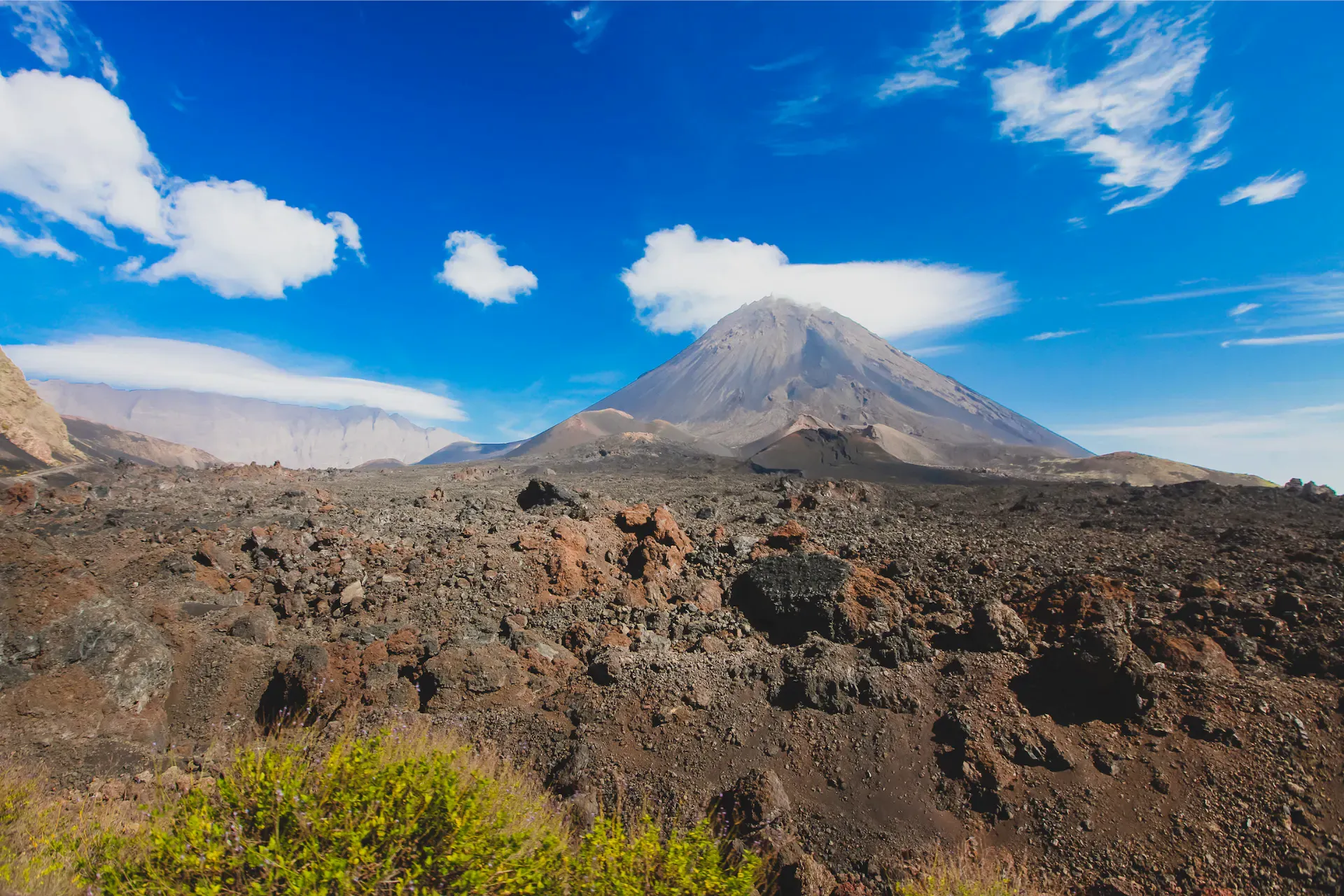 Cape Verde is an Atlantic archipelago with inimitable African-Portuguese culture, where you can hit the stunning trails of Santiago and Fogo Islands. Trek ash-covered slopes to the top of Pico do Fogo (2829m), an active stratovolcano and the highest point in the Islands. Hike the lush Calabaceira Valley and Serra Malagueta Natural Park, and wild swim in crystal clear pools sculpted by lava. Chill out with a snorkel and swim in the waters around Tarrafal, tuck into beach barbecues and sample the islands' rich music and food scenes - all to a wild Atlantic Ocean backdrop.
15. Crete, Greece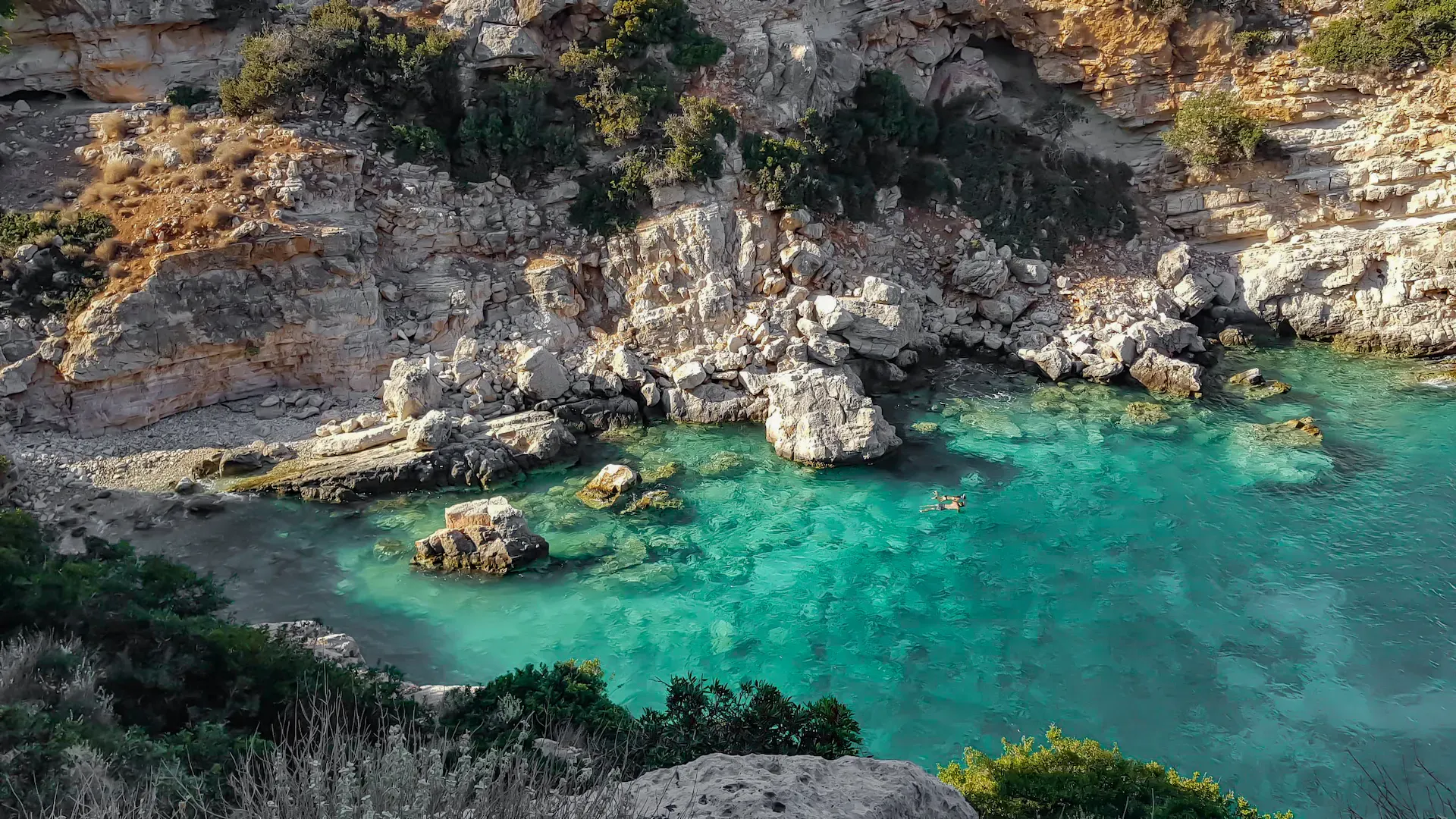 Head to the largest of the Greek Islands to explore majestic gorges, cool forests, and a glorious coastline washed by turquoise seas. Kayak the Aegean waters and trek through the dramatic Samaria Gorge, or hike rugged trails and wild swim in Crete's natural sea pools, lagoons and bays.
16. The Azores, Portugal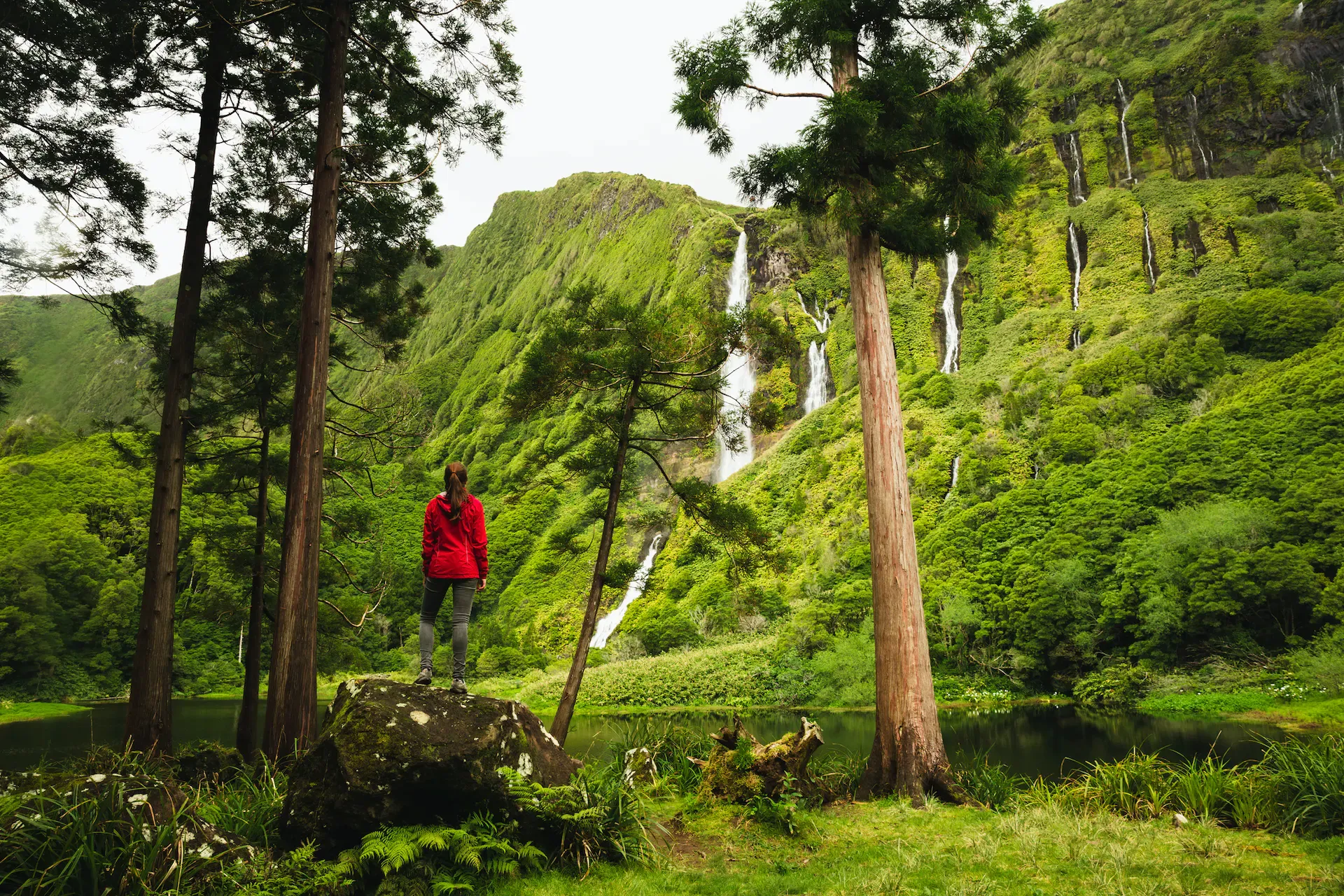 Travel by land and sea around the Azorean island of São Miguel. Hike along spectacular coastal trails and get sweeping Atlantic views from the island's highest point. Jump, scramble, slide and abseil the canyons of Ribeira dos Caldeirões and coasteer along the wild, volcanic coastline. Top it all off with a close encounter with the Azores' teeming population of whales and dolphins.
17. Sardinia, Italy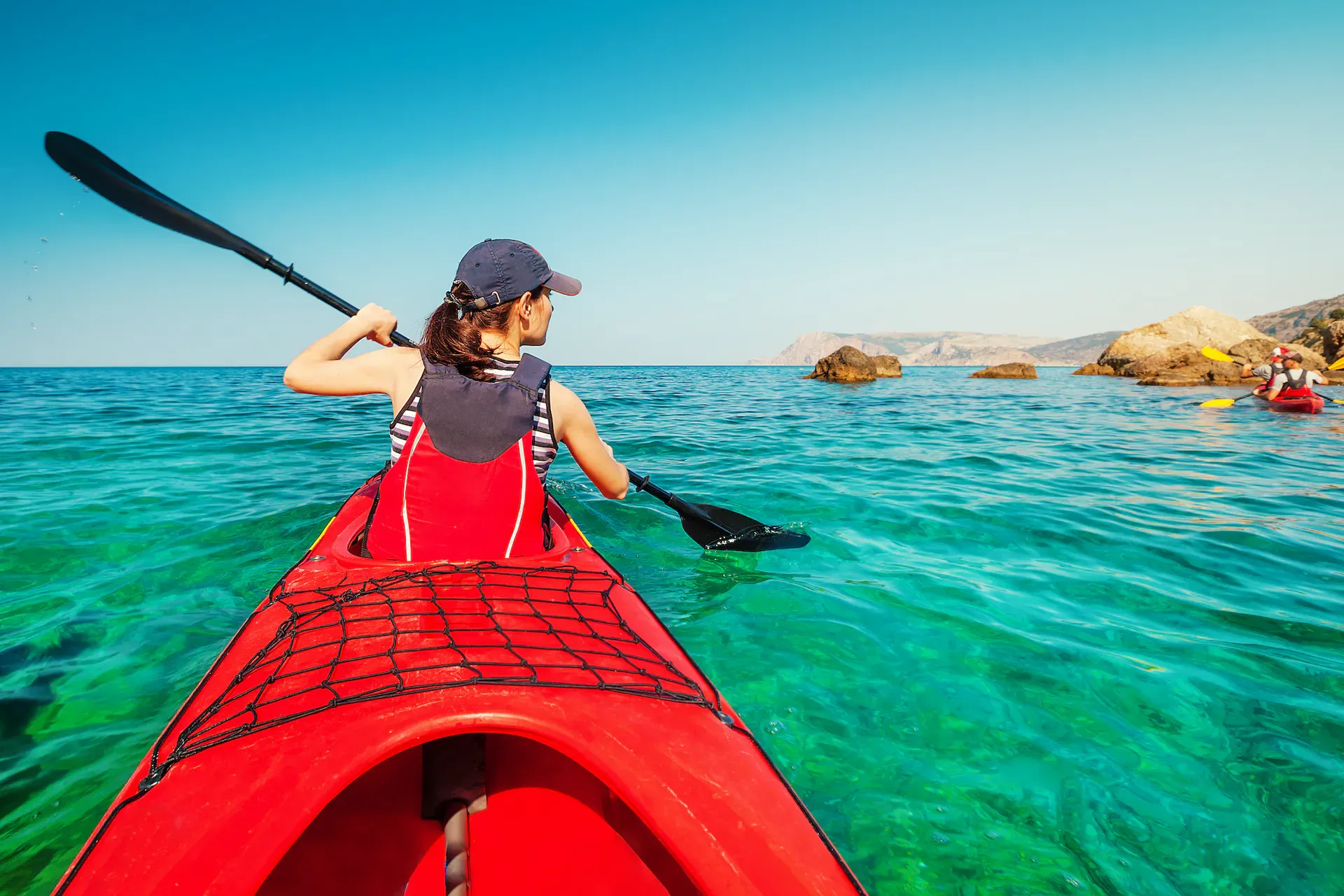 Sardinia is the perfect spot for fun, sun, adventure, epic scenery and fantastic local food and wine. Enjoy all of that by paddling to remote beaches, swimming in crystal-clear coves , kayaking along rugged coastline and snorkelling off hidden beaches – the perfect blend of adventure and relaxation.
18. Svalbard, Norway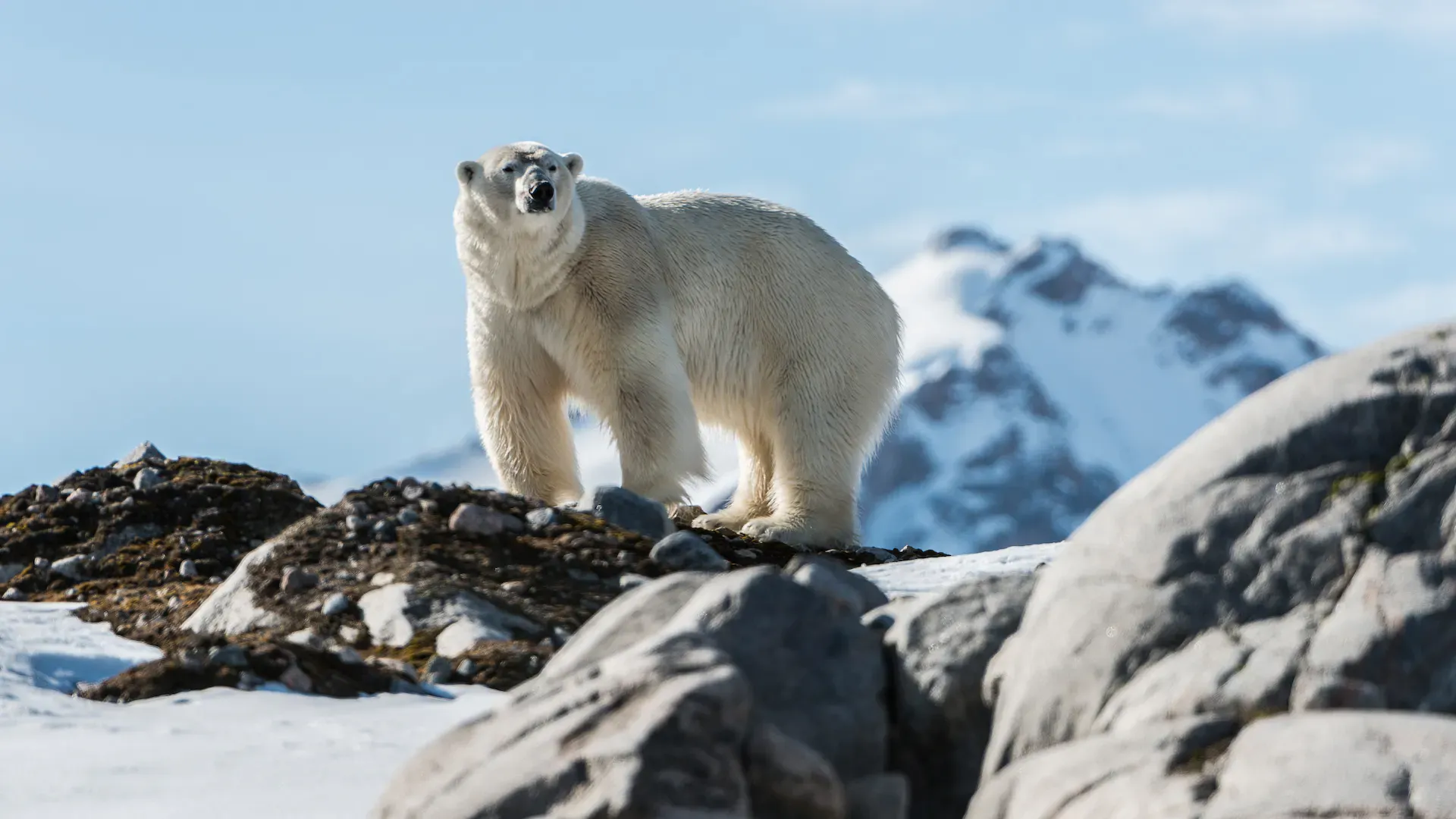 Head to Norway's Svalbard archipelago to explore the wild and beautiful Spitsbergen Island and experience the midnight sun. Hike, kayak and glacier walk your way across, all the while keeping an eye out for polar bears. This is a true Arctic adventure where you'll sleep in the wilderness and brave the 'Polar Plunge' - a (quick) dip in the Arctic Ocean, as well as kayak beside majestic glaciers - eyes peeled for whales and walruses - and hike amongst insanely beautiful fjords and mountains.
19. Isle of Skye, Scotland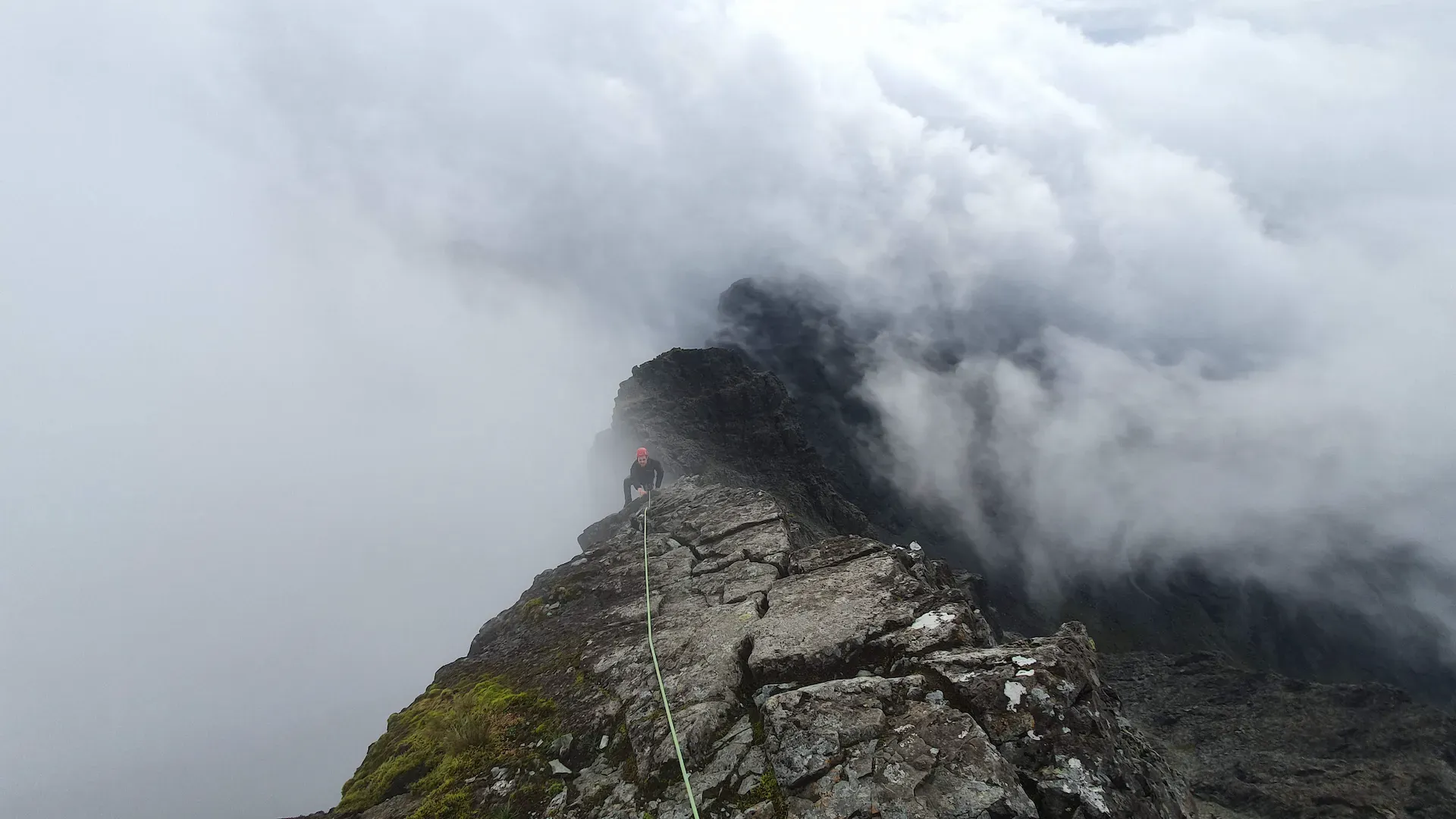 Hike through the indescribable beauty of the Isle of Skye, the most stunning island of the Inner Hebrides, to learn essential mountaineering and climbing skills in the spectacular Cuillin Mountains. With a guide to climber ratio of 1:2, put your new knowledge to the test and tackle the renowned Inaccessible Pinnacle - Scotland's most notorious munro.
20. Menorca, Spain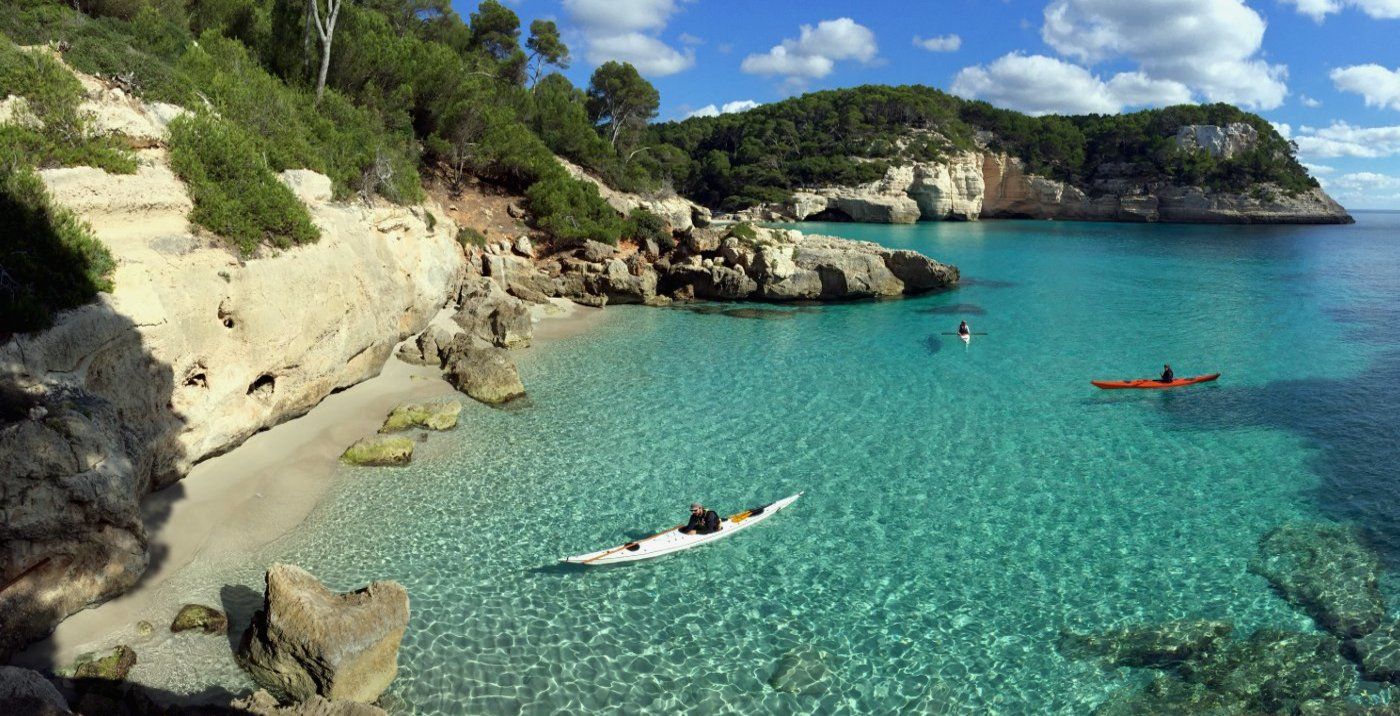 Bivouac on deserted beaches, explore hidden coves and paddle alongside chalky cliffs on a sea kayaking expedition in the Balearics. You'll kayak up to 210km of Menorca's spectacular and varied coastline on this challenging seafaring adventure, in an attempt to circumnavigate the island. Swim in turquoise waters, rest on wild beaches and sleep amongst the elements along the way, ending each day with delicious campfire meals.
21. Espiritu Santo, Mexico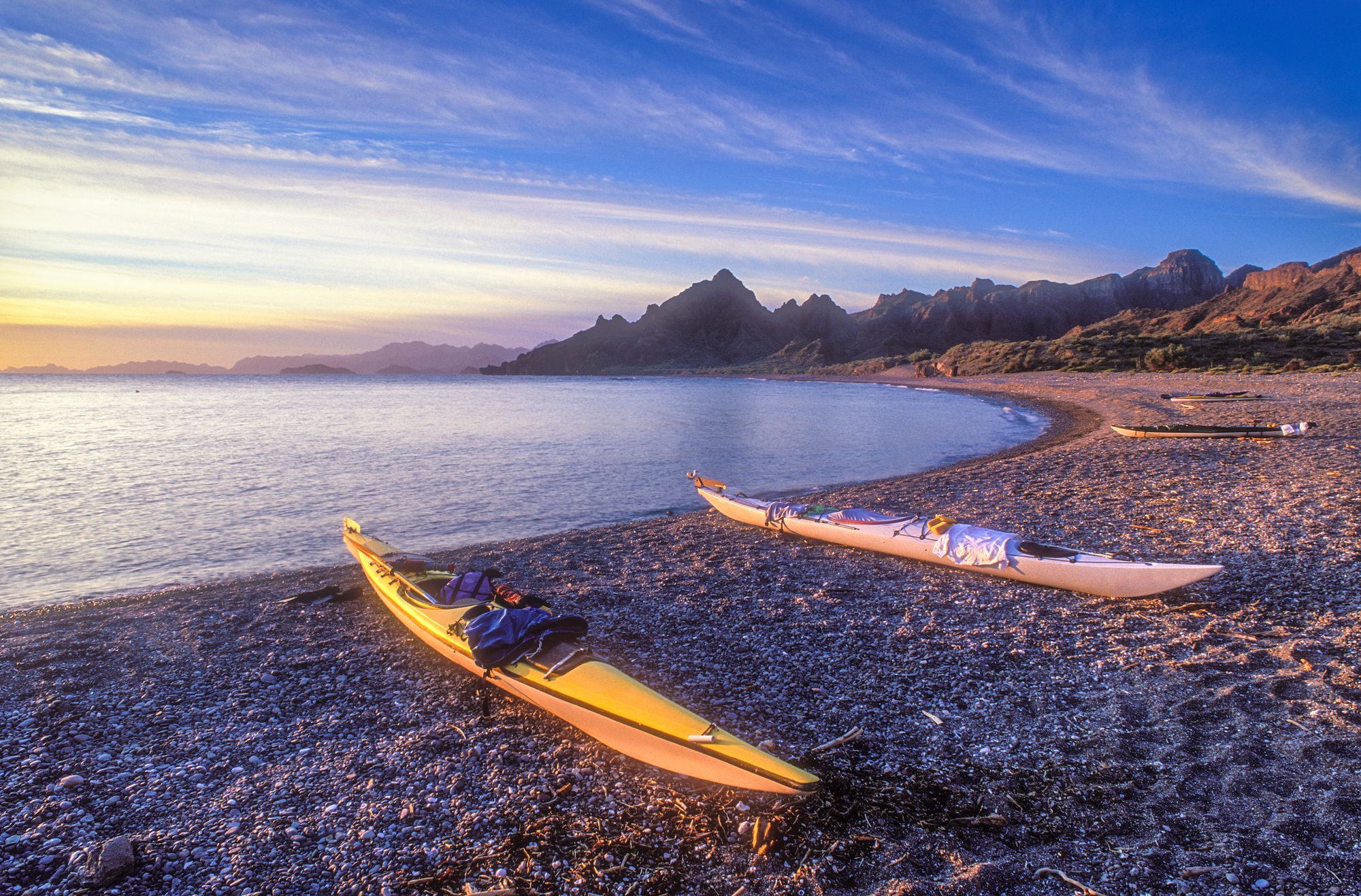 Located in the UNESCO-protected Gulf of California, Espíritu Santo is surrounded by astonishing marine life. Join an epic sea kayaking expedition on which you'll paddle along volcanic coastline, also snorkelling with majestic whale sharks and playful sea lions in the biodiverse waters of the Sea of Cortez. Wild camp in hidden coves, swim in natural turquoise pools and relax on remote beaches with a sundowner in hand.
22. Koh Trong Island, Cambodia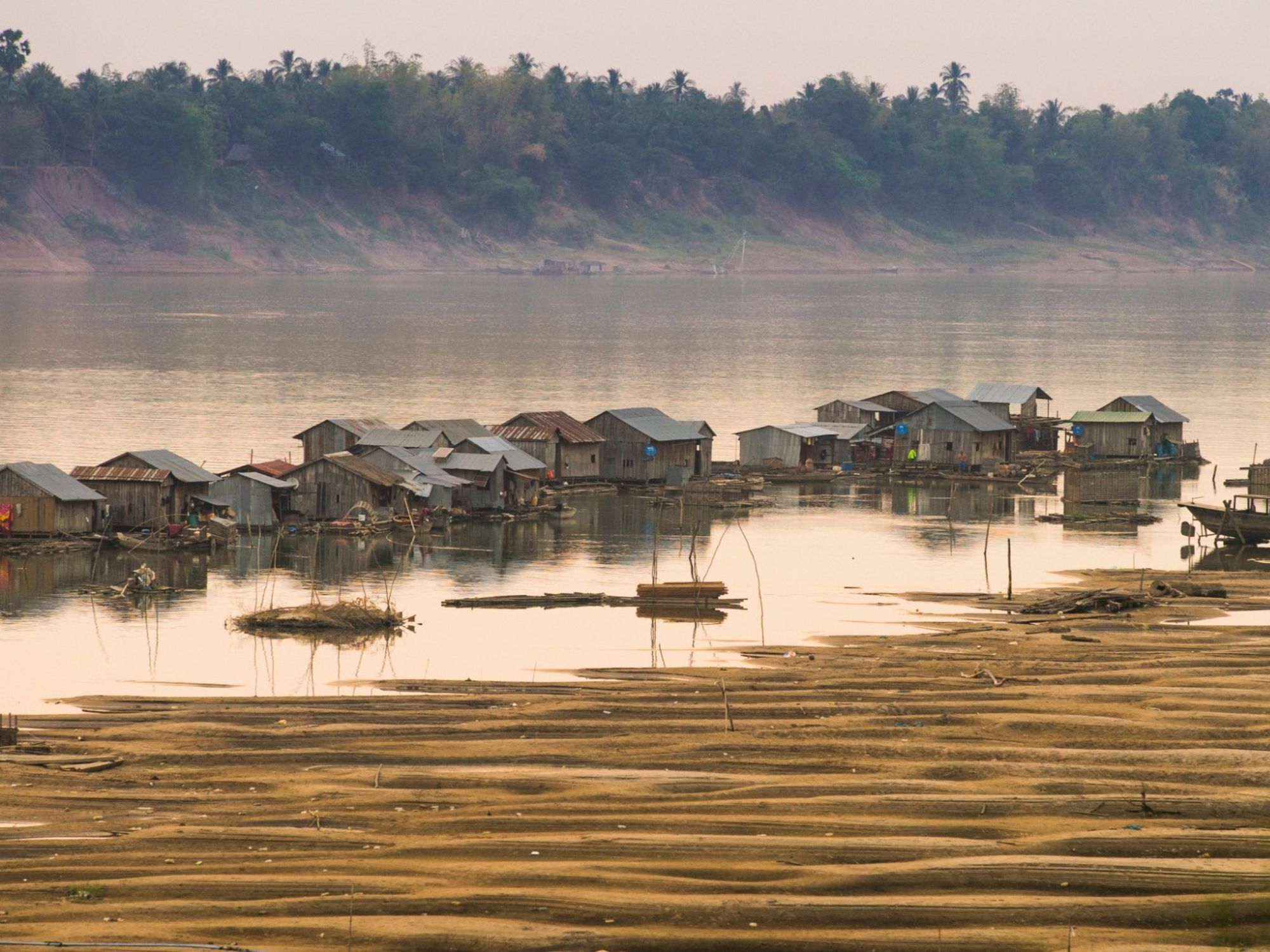 Sleepy Koh Trong Island is found in the mighty Mekong River. Head out on our jungle adventure in Cambodia and you'll cycle and kayak Koh Trong (keep your eyes peeled for rare Irrawaddy dolphins). Elsewhere in Cambodia, you'll discover ancient temples and trek remote jungle trails, discovering lost shrines, hidden waterfalls and indigenous villages. Round all this off by pedalling among the enigmatic Angkor Thom temples, exploring the ancient city of Angkor Wat and paddling Tonlé Sap, Southeast Asia's biggest lake.
23. Islands of the Okavango Delta, Botswana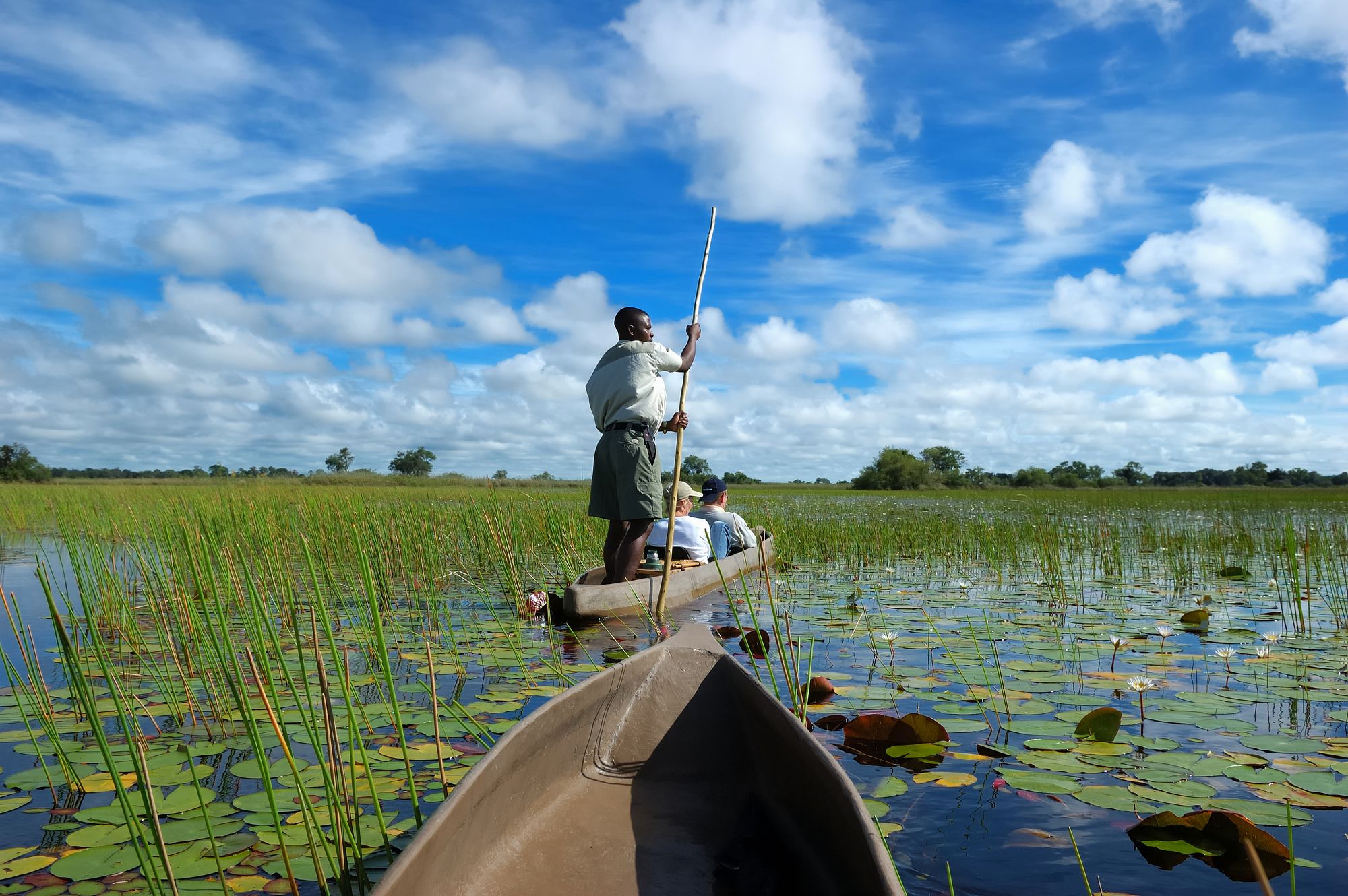 Journey deep into Botswana and you'll find the thousands of islands, lagoons and swamps of the Okavango Delta. Join our wildlife adventure for breathtaking bush walks, Mokoro safaris and wild camping on an island in the wilderness. All part of an epic overland odyssey from Namibia to Zimbabwe, this is one of the most wildlife rich regions on Earth: eyes open for the perpetual parade of quintessential African wildlife.
See yourself heading out on an island adventure? For more inspiration and adventure insights, sign up to our newsletter.