Not everyone's idea of a great holiday involves sitting on a beach with a good book. In fact, for some it's not a real break unless you've put yourself to the test; that's why we divide our adventures into four categories: open-to-all, active, challenging and tough.
Of these, challenging are some of our favourites. They'll get you unplugged and out into wild and remote places few others get to experience. You'll have to step up, and you'll probably wish you'd trained a little more than you did, but they're all within reach of anyone with a good fitness, the right attitude, and a taste for adventure.
So if you're looking for a real challenge to get your teeth into this year, here are twelve adventures that have got us dreaming at HQ.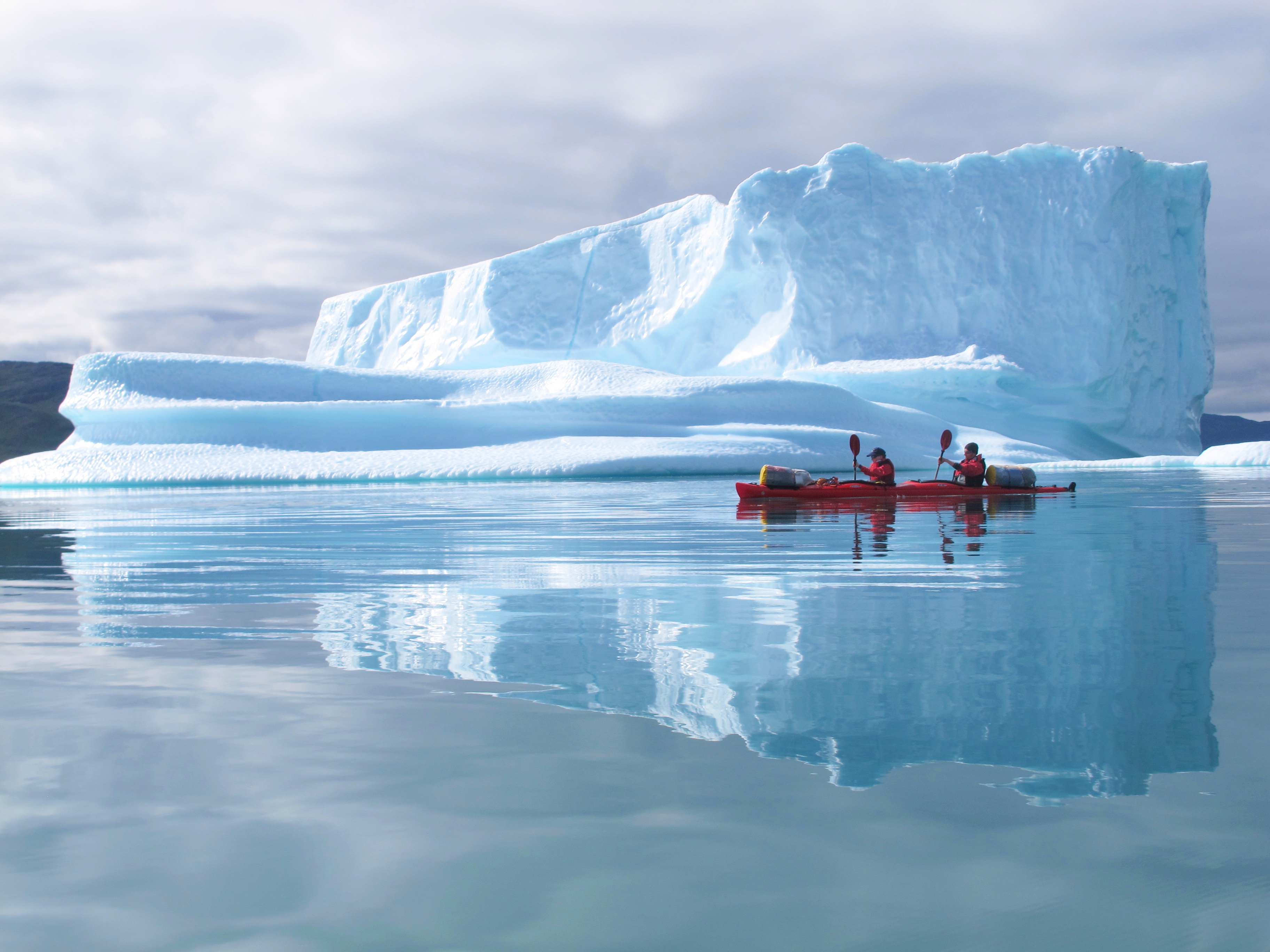 'One of the Top Life-Changing Adventures for 2019' according to the Telegraph, this adventure will be one to tell your grandkids. Travel under your own speed, kayaking across one of the most remote and beautiful landscapes on earth, witnessing the Qaleralig Fjord and the coastline of the Nuulussuaq Peninsula along the way. You'll explore dramatic fjords and icebergs, paddle up to towering glaciers, hike on an ancient ice cap and camp in possibly the most remote place you'll ever get to lay your head.
Fitness Level:  Testing – you might want to work on your upper body strength and people with back problems should give it a miss. You'll be kayaking for up to 3 – 5 hours per day and covering distances of up to 20 km, so it's a good idea to do some cardio and upper body exercise in the run-up to the trip. However, you do not need any prior kayaking experience for this one.
See Bosnia and Croatia like few others do on this eight-day trek along the remote and untouched Via Dinarica trail. You'll go from the the brilliant blues of the Adriatic Sea, through the dramatic limestone peaks, forested valleys and blue glacial lakes of the Dinaric Alps, stopping at the ancient crossroad civilisations of Mostar and Sarajevo.
Fitness Level: You'll want good fitness and some previous hiking experience to enjoy six to seven hours hiking a day, and summiting a few peaks along the way.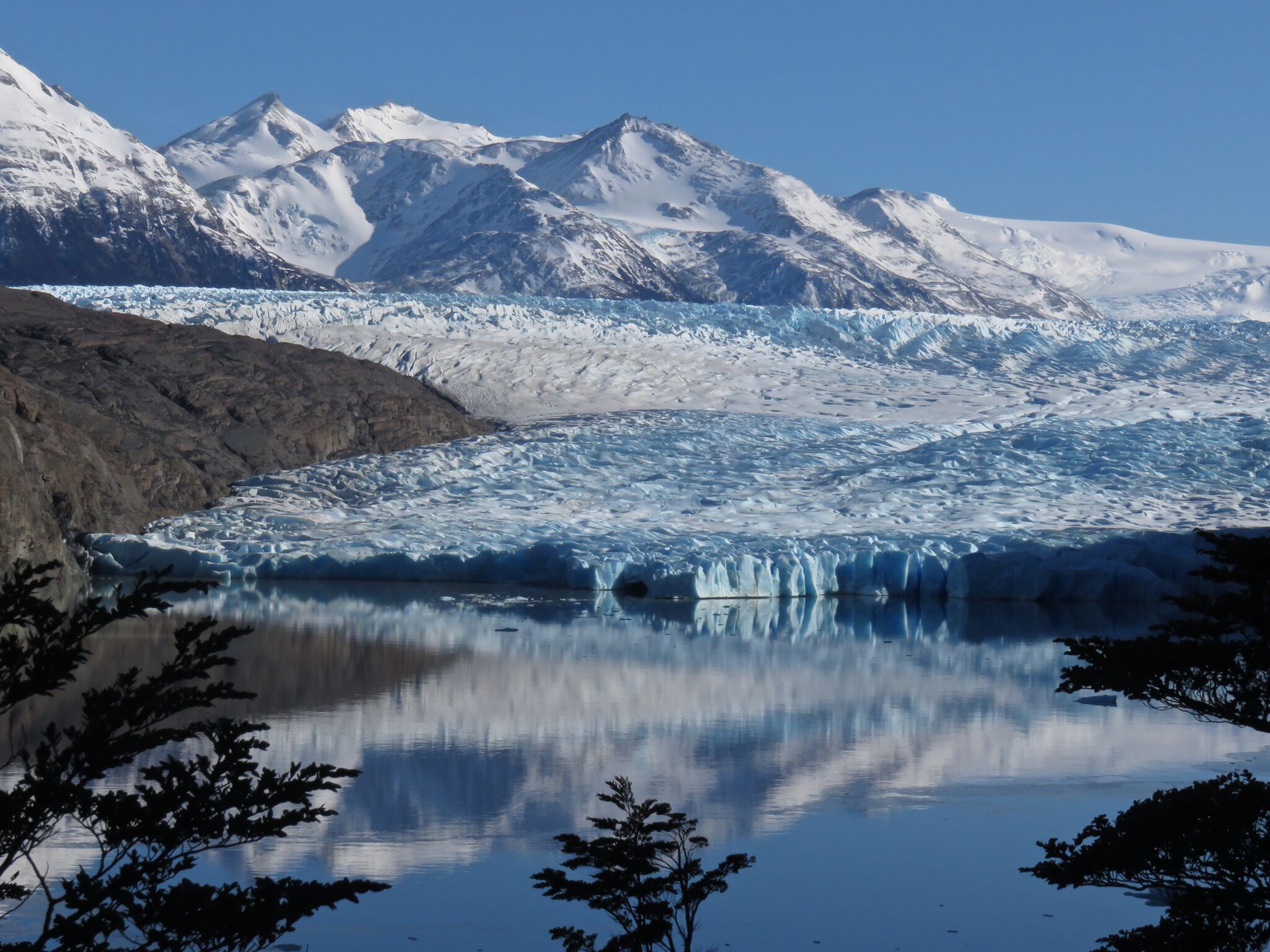 Follow winding tracks to mountain miradors, take a boat to the face of the mighty Glacier Grey, explore the remote and insanely beautiful Bader valley, then camp on the shore of lovely Lake Pehoe – all in one of the world's most spectacular National Parks.
Fitness Level:  You're out in the wild and far from civilisation, and while the trekking is not technically difficult, you are off the beaten track for  7 days and covering a good distance each day with some steep and uneven sections.
Unplug for a week and paddle your way through some of the most scenic Norwegian fjords. At night you'll camp near the shore or hike up into the mountains above the fjords to stay at historic farms.
Fitness Level: This is a multi-day trip with some longer days and shorter days of kayaking. Depending on the circumstances you will be paddling up to 6-7 hours on the longer days and with headwinds, this asks for sporty arms and a sporty mind. You do not need much experience since it is not a technically difficult trip but you should be sure you can sit in a kayak for quite a few hours for 6 consecutive days.
5) Tick off the Annapurna Sanctuary Trek, Nepal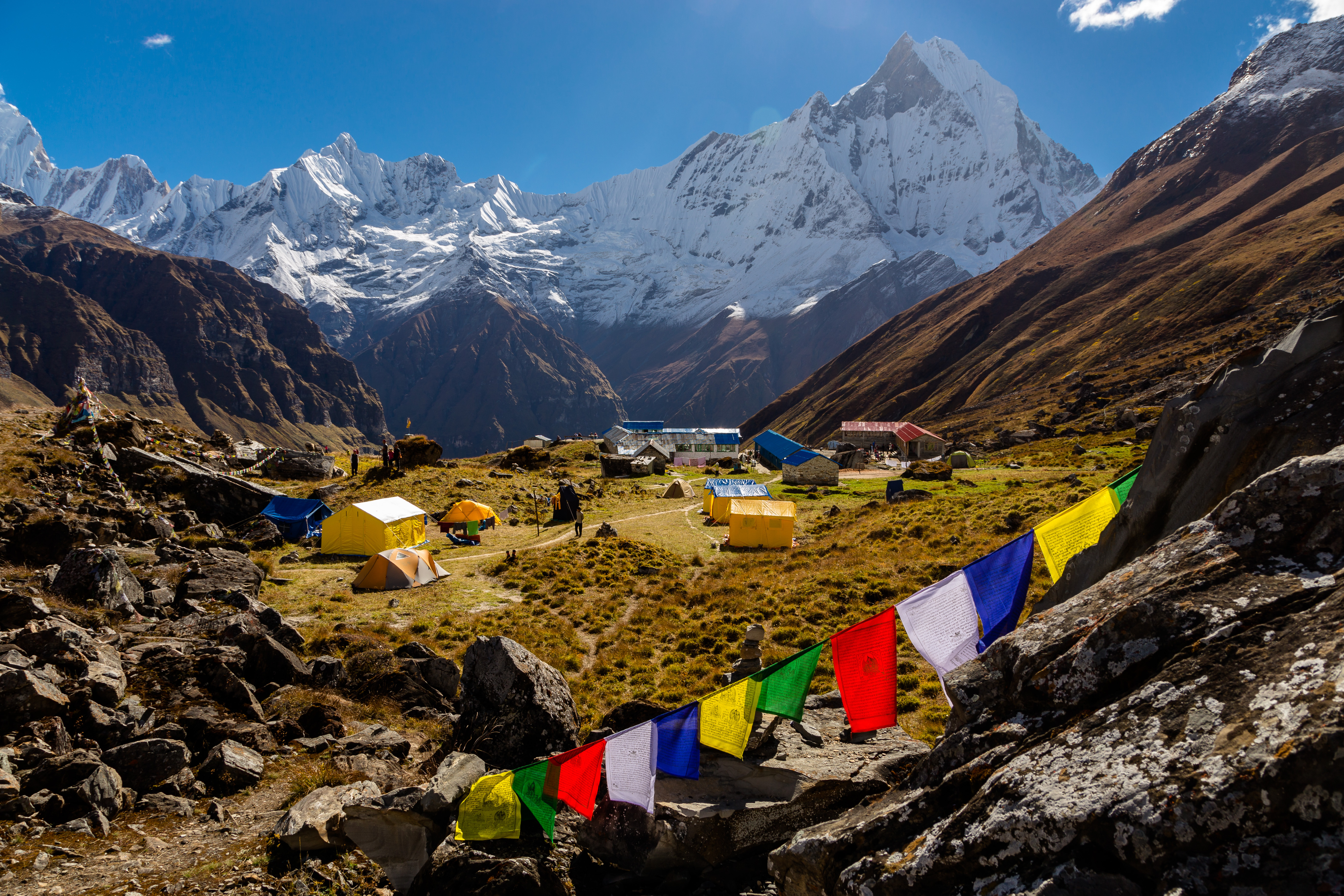 Cross an endlessly changing Nepalese landscape of mountains, rhododendron forest, remote villages and Hindu temples, then unwind in a natural hot spring, finishing at the 4,130-metre-high Annapurna Base Camp.
Fitness Level:  It wouldn't be the Himalayas if it didn't push you. You'll hike between 4 to 6 hours a day, averaging around 10km per day and gradually ascend from 1050m to 4130m. While the trail is generally good, there are some more challenging uphill sections.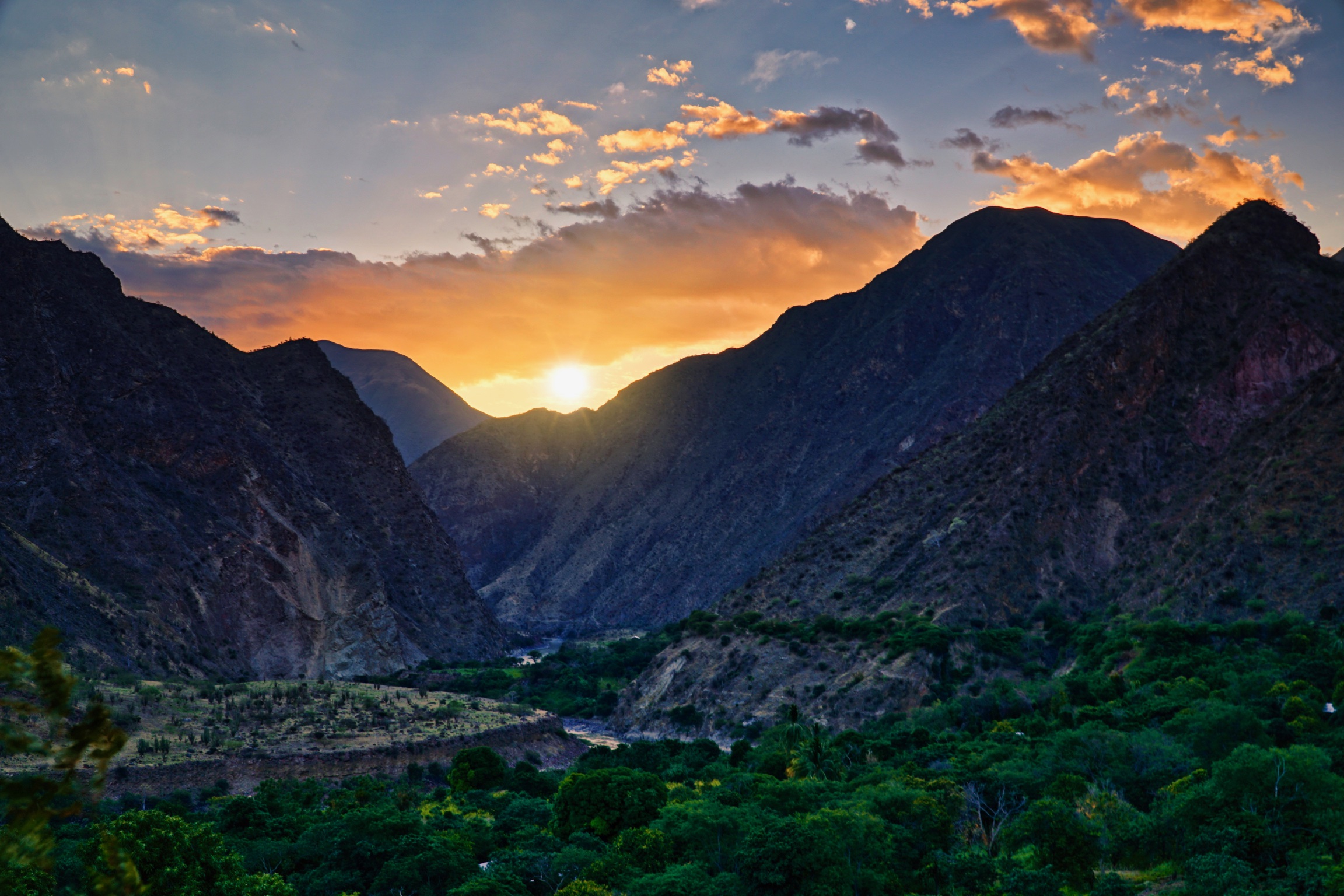 Blast down the mighty Rio Marañón; one of the greatest free-flowing rivers left on the planet as you navigate a gorge known as the Grand Canyon of South America – nearly twice as deep as its US cousin. Revel in the spectacular scenery, swim in natural rock pools, camp on idyllic riverside beaches and experience the life of Campesino villagers in the remote Peruvian Andes.
Fitness Level: Let's just say a healthy dose of determination is a must. You'll be rafting for 7 days on the trot, experiencing exciting rapids from class II to IV. Class IV rapids are usually long and difficult, or narrow passages of turbulent water that require precise manoeuvring, either way, you'll need stamina and your wits about you.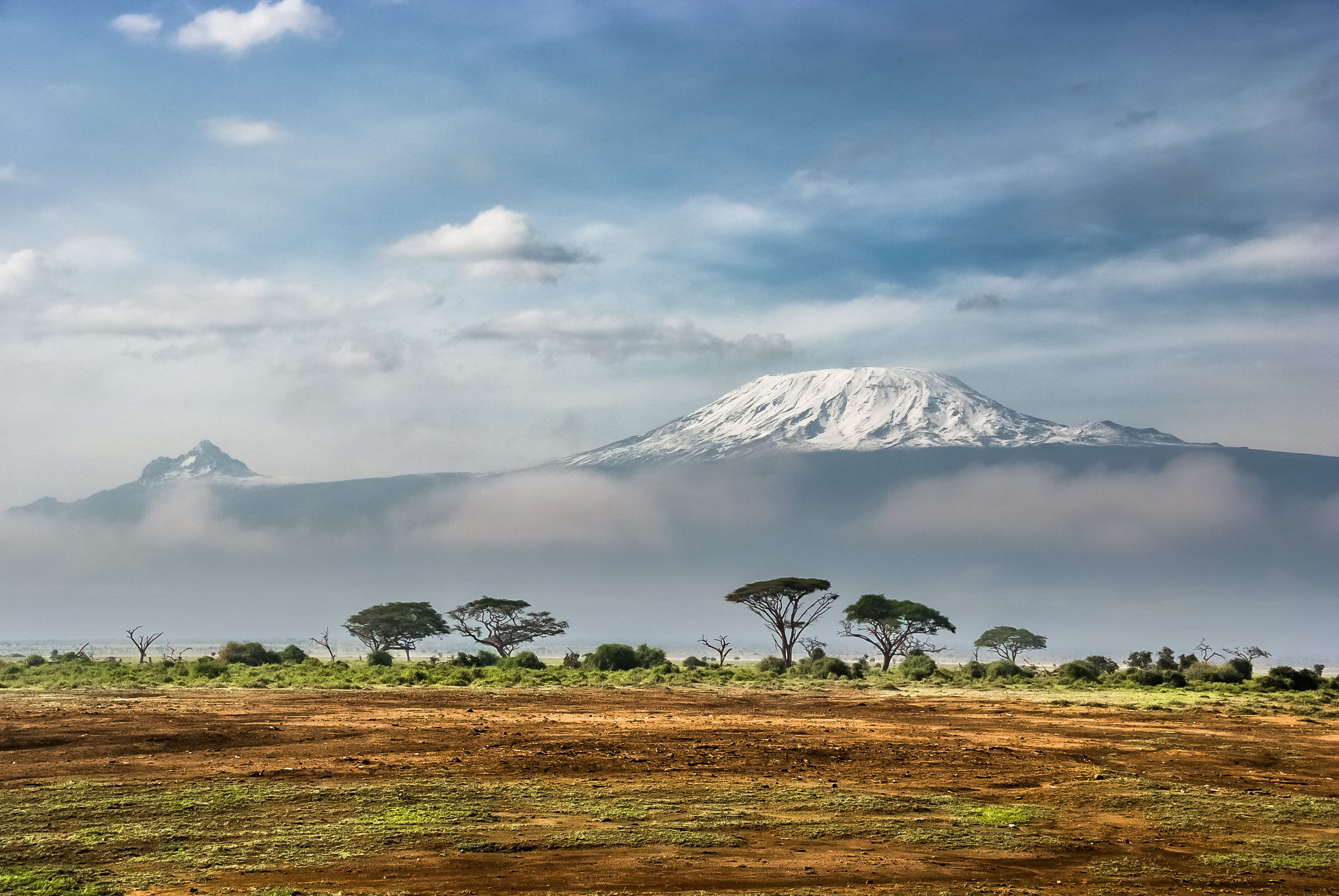 Spend eight days trekking through some of the most beautiful scenery on the continent, then face-off against the 5,895-metre summit of Africa's highest mountain, Mount Kilimanjaro via the Northern Circuit. Job done, its time to relax on a 3-day safari, spotting elephants, lions and rhinos along the way.
Fitness Level:  It will certainly test you, but anyone with a reasonable level of fitness should be able to claim the summit. Mount Kili is not a technical mountain, you just need to be prepared and determined. Just be wary of the high altitude,  slow and steady is the name of game.
Circumnavigate Peru's famous Cordillera Huayhuash on a once-in-a-lifetime trekking adventure in one of Peru's wildest mountain ranges. The Cordillera Huayhuash is packed with sheer mountain peaks, pristine glacial lakes, and traditional Andean culture, and this 12 day circular trek lets you take it all in. The Siula Grande Basecamp, made famous by Joe Simpson and his book 'Touching the Void', is one of the many highlights.
Fitness Level: You should feel prepared to comfortably trek 6-7 hours per day. You should probably be going on a few runs or long hikes close to the departure date to get in shape. You don't need to carry a heavy backpack, however due to the high altitude (sometimes over 5000m), some days may feel slightly exhausting. It'll be well worth it.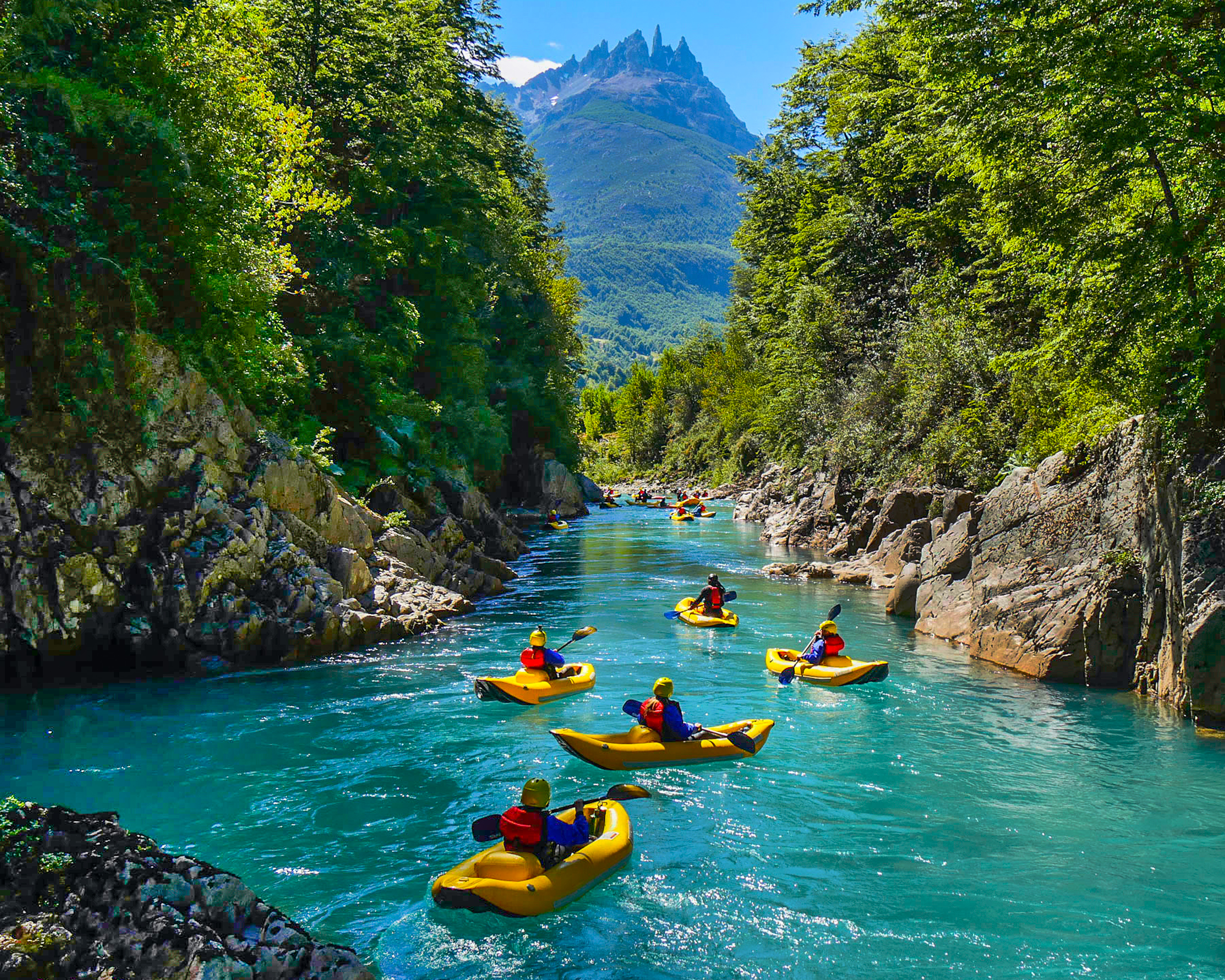 Raft rapids along the Futaleufu River, navigate the daunting Infierno Canyon, cycle mountain tracks and hike to the little visited, but beautifully named, Lake Obsession – this is wild and beautiful Patagonia in all its glory. What's more, just by going on this trip you will be helping to protect one of the world's last great white-water, wilderness rivers.
Fitness Level:  The 1,000-metre ascent to Lake Obsession is no picnic, otherwise, anyone with a reasonable fitness level should be fine. Just be prepared to huff and puff.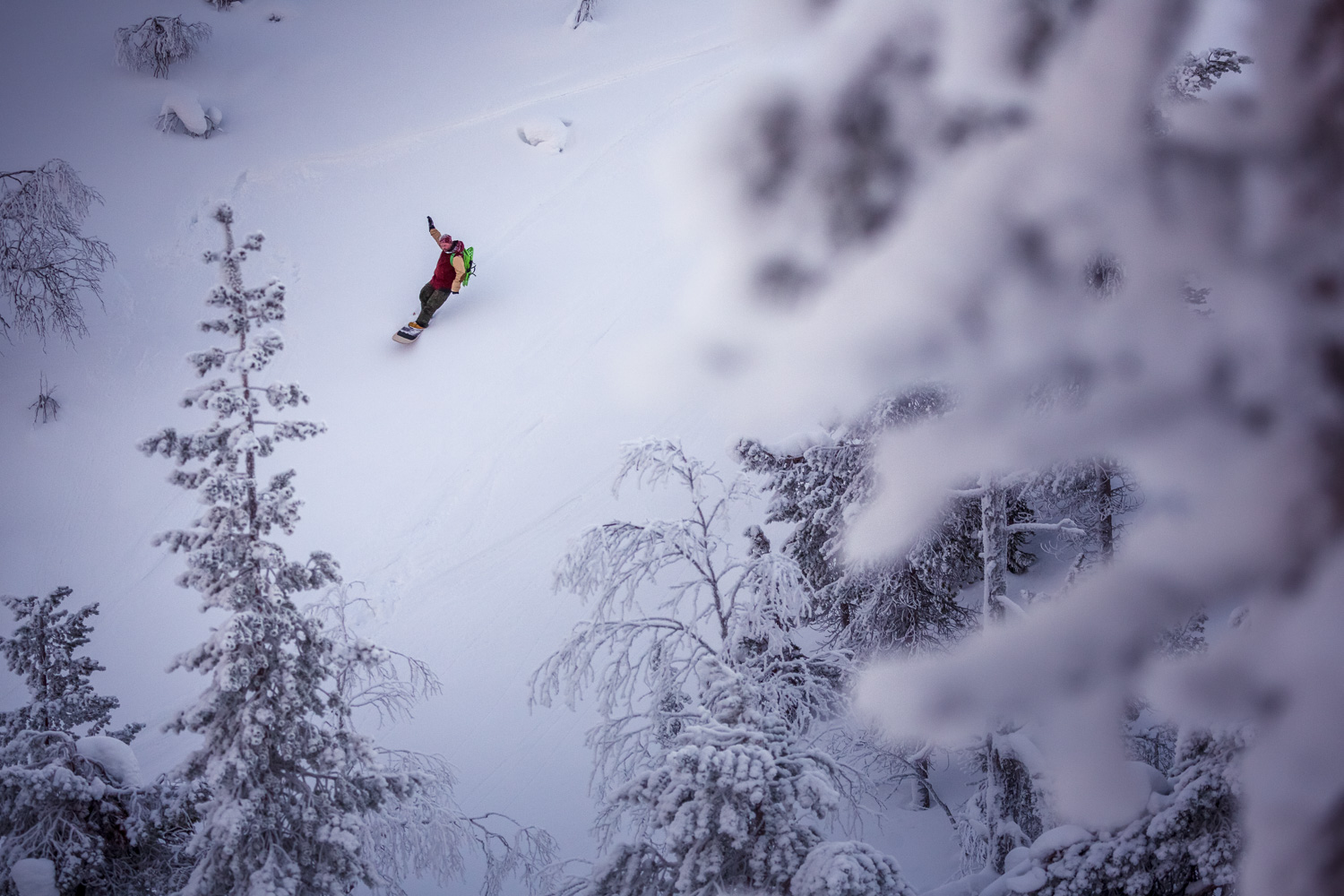 Board the Pesä; a heavily pimped-out ex-military truck and your home for the week as you ski across a world of soft and perfect powder, jagged peaks and deep blue fjords. Home to 666 mountains higher than a thousand metres and north of the Arctic Circle, Norway's Troms is one of the best ski touring destinations on the planet.
Fitness Level: Experience of backcountry skiing is a must for this one. You will be spending 5-8 hours per day on your skis, most of it uphill, so you'll need at least a moderate level of fitness to keep up.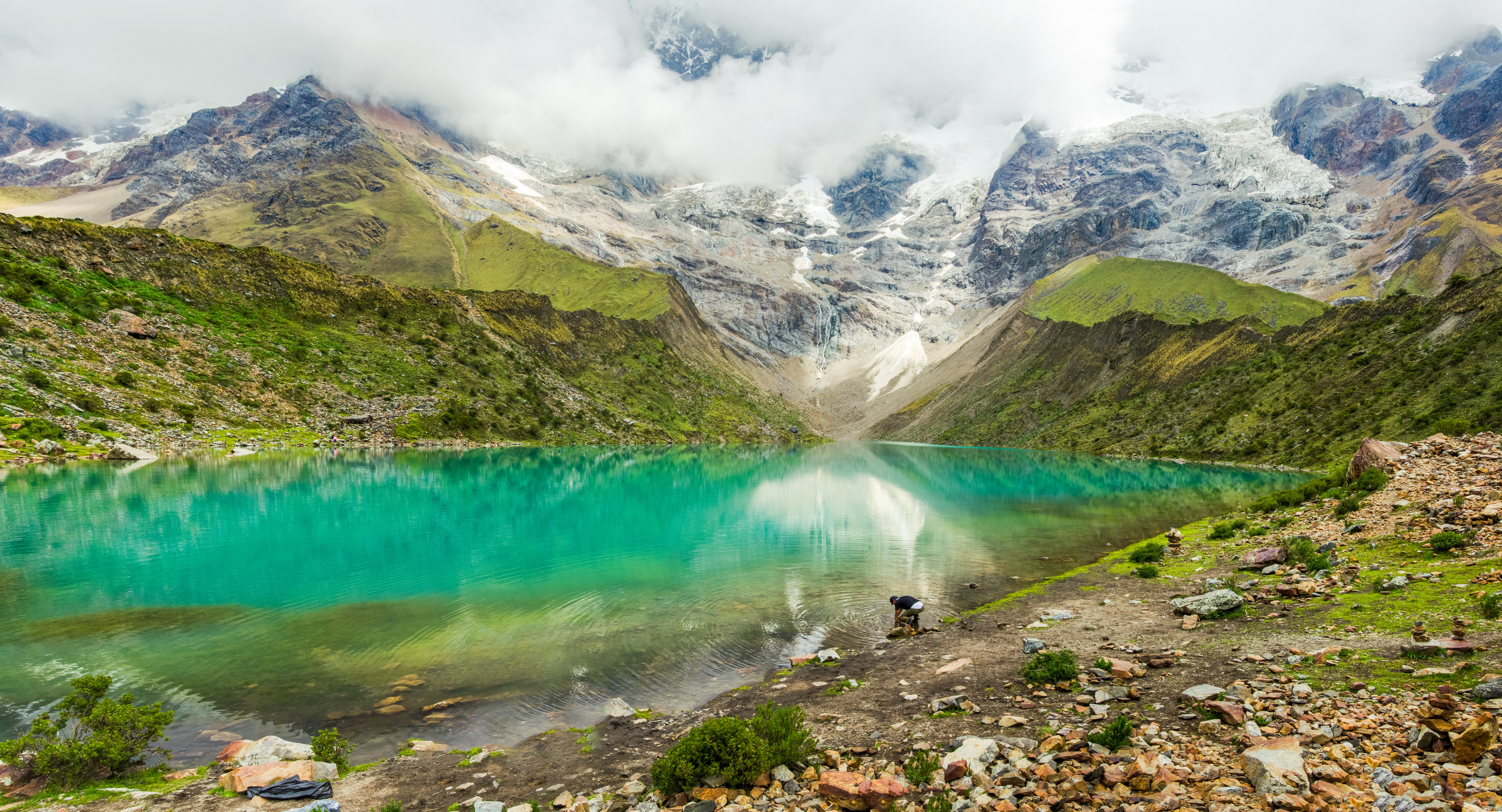 Lay claim to one of National Geographic magazine's 25 best treks in the world, as you cross cloud forest, glacial moraine, high mountain passes and mist-shrouded peaks on the way to the ultimate bucket list destination – Machu Picchu. This is the most popular alternative to the over-trodden Inca trail and widely regarded to be way more impressive.
Fitness Level: The high altitude and steep terrain can be hard going at times, but anyone with pretty good fitness and a can-do attitude shouldn't have any problems. Expect to trek between 5 and 10 hours a day, covering more than 51km on your journey.
Bivouac on deserted beaches, explore hidden coves and kayak alongside white calcareous cliffs on this epic sea-kayaking adventure. You'll navigate 210 km of Menorca's spectacular and varying coastlines, stopping to swim in turquoise waters and rest on pristine beaches. Eight days adventuring, five days off work.
Fitness Level: You'll need good physical fitness to be able to paddle for long distances each day. Your guide will offer paddling and safety instruction though, so while some sea kayaking experience is definitely preferred it is not essential.
If 2019 is your year to push yourself harder, check out our range of challenging adventures, with only the best local guides and hosts.