When a good friend gets married, one of your jobs might be to help plan her hen do. That's easy if she has a penchant for matching outfits and penis-shaped straws. But if she's expressed a desire for something more original, then your job is a little more difficult. You've got to find something that's memorable but not too 'out there', which will appeal to everyone and won't break the bank.
These days, a hen do often takes the form of a holiday. But that comes with its own difficulties, especially if people earn different amounts. Getting everyone to cough up for an equal share of the airbnb, food and activities can test your patience (and your maths GCSE) to its limits.
We've come up with 15 unique hen do ideas that will appeal to the more adventurous bride-to-be. If she's not a 'karaoke and shots' kind of woman, and would far rather spend her time climbing mountains and wild camping, then these suggestions are bound to appeal.
Here, we've picked out 15 multi-activity group adventure trips, which are available to book as a private group. 10 of them are under £500, and five are between £500 to £650 (accommodation and most meals are included). Some of them have a cheeky discount of up to 10%, depending on your group size.
So here you have it, 15 active hen do ideas in the UK, Norway, Morocco and more that will have your friends clucking with delight (sorry)...
10 Hen Do Activity Ideas Between £200 to 500
1. Kayak and Wild Camp the Norwegian Fjords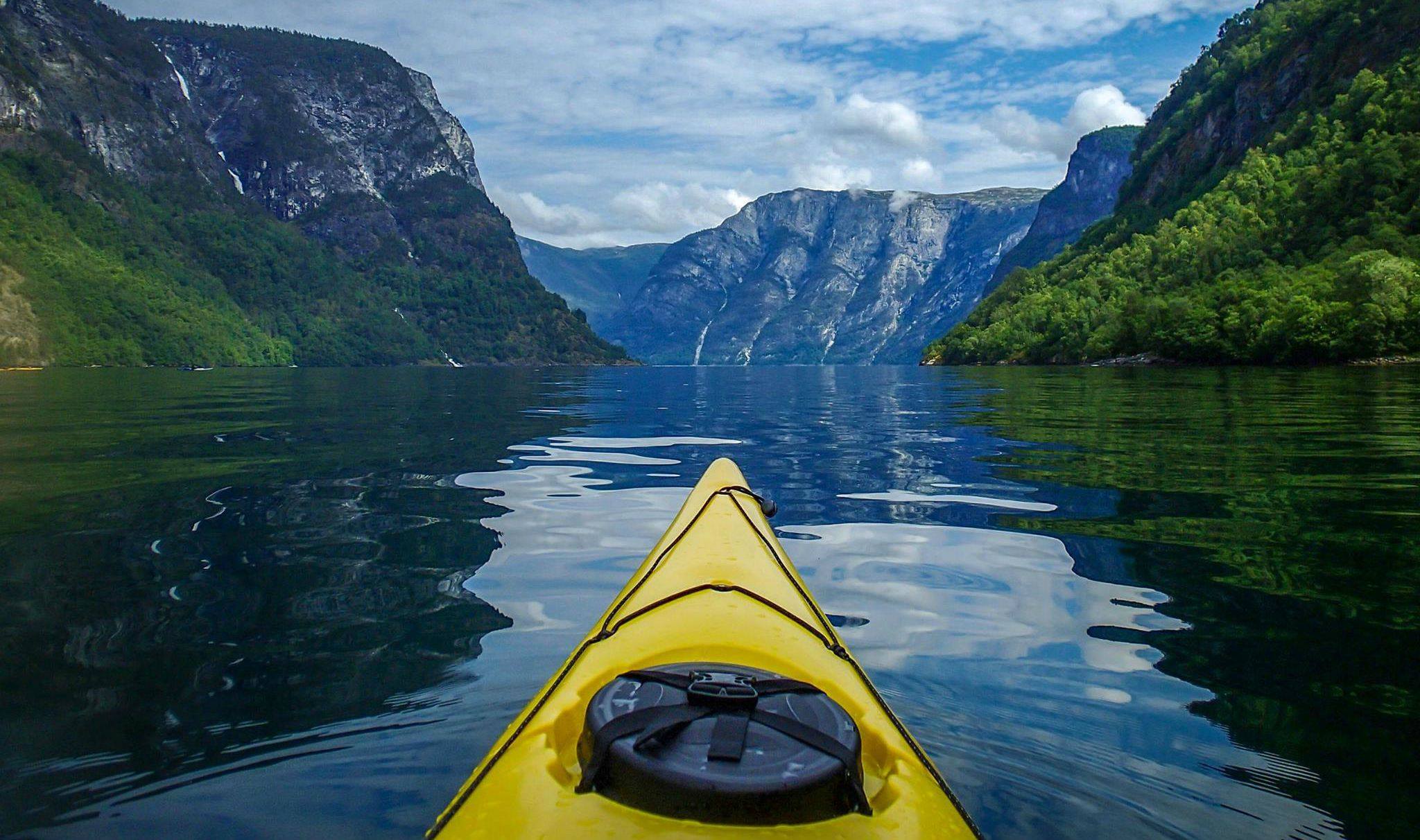 Cost: from £432pp
Days of annual leave required: 1
Best for: fjord-side camping and paddling in a stunning location.
Norway is a country renowned for its pristine natural beauty, and this adventure takes place in one of its most gorgeous spots - the UNESCO-listed Nærøyfjord. You'll kayak down it, passing sheer limestone cliffs on either side of the deep water, until you reach a secluded wild camping spot. You'll be able to bond with your friends around the campfire, sharing beers and a barbecue. If you do get round to playing truth or dare, going for an icy dip in the fjord is a particularly invigorating idea.
2. The Three Peaks Challenge in Morocco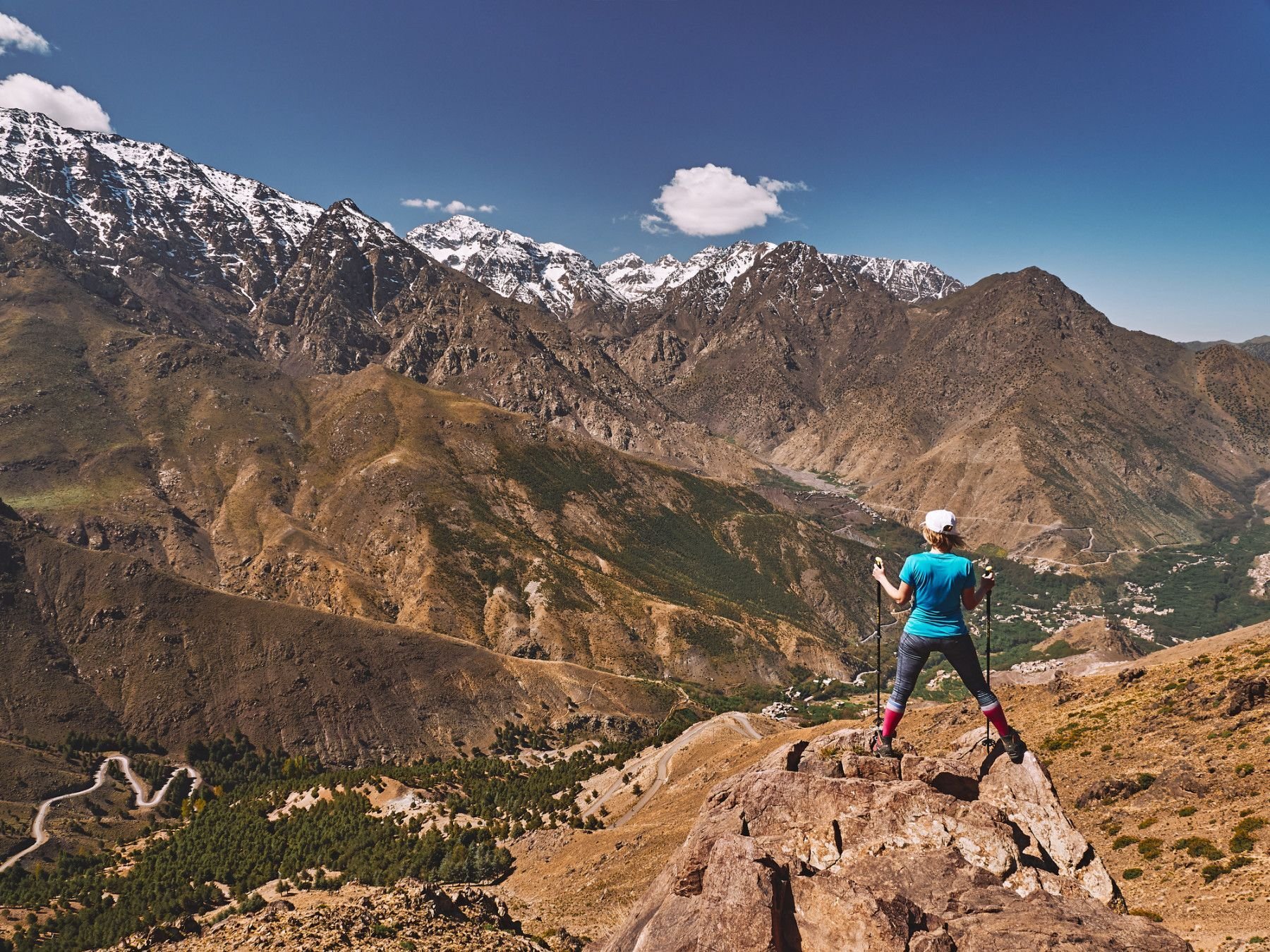 Cost: £384pp
Days of annual leave required: 3
Best for: hens who like to bag a summit or three.
If your group is more likely to go marathon training than out drinking together, we'd recommend this challenging adventure in Morocco. Over a long weekend you'll summit three different peaks in the High Atlas mountains - Scramble to the top of Mt Toubkal (4167m) and the twin summits of Mt Ouanoukrim: Timzguida (4089m) and Ras (4083m). You haven't really bonded until you've scrambled up a mountain in the early morning darkness together! The trip starts and ends in Marrakech - we'd recommend staying on there to enjoy some tasty Moroccan cuisine and souq shopping.
3. Raft, Hike and Canyon in Bosnia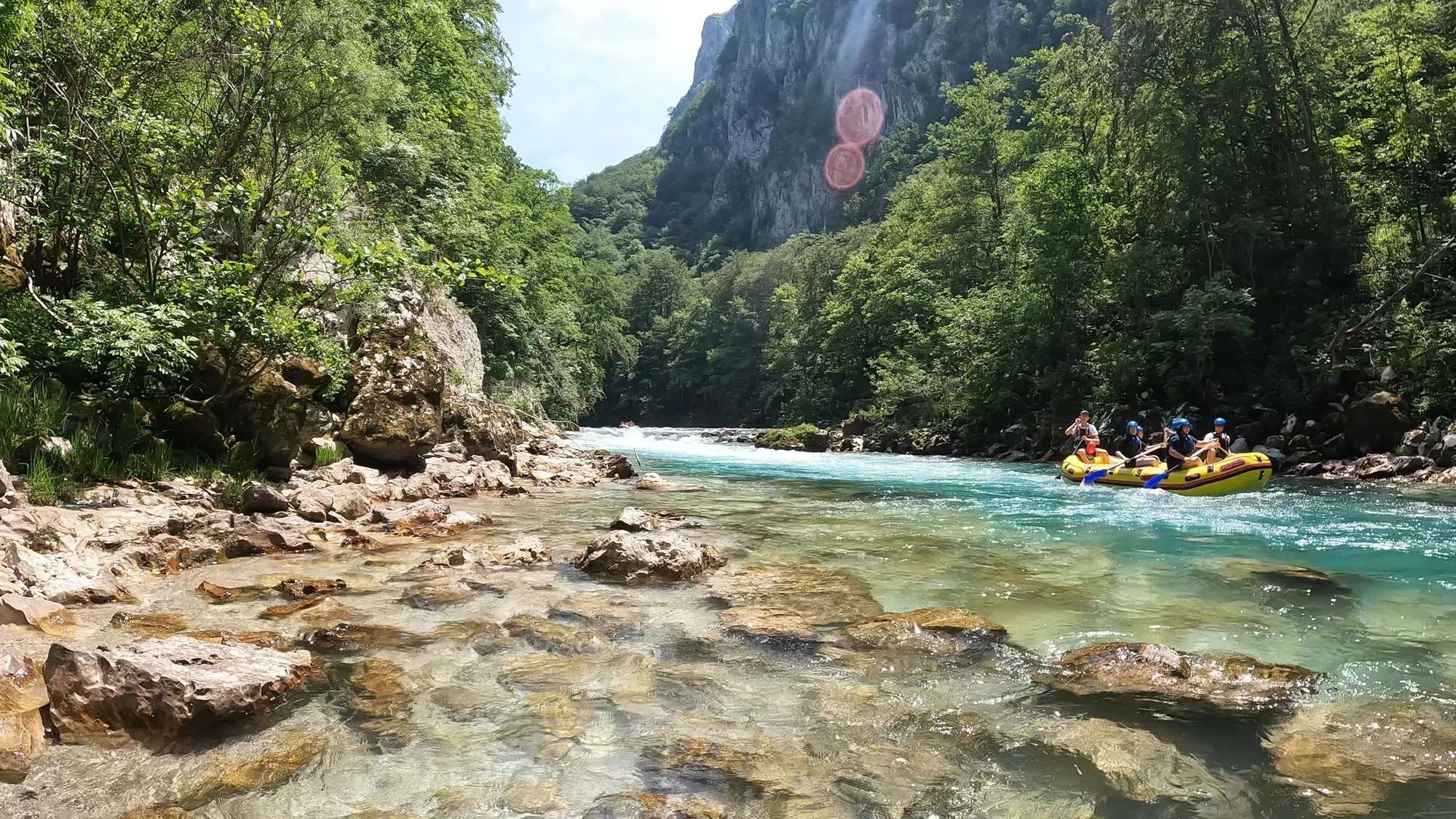 Cost: £486
Days of annual leave required: 2
Best for: the perfect blend of nature, culture and adventure.
Bosnia might not immediately spring to mind as a hen do destination, but that's part of its appeal. On this trip you'll be experiencing some of the most beautiful locations the country has to offer, while having adventures. You'll raft the Neretva River, hike to a remote mountaintop castle and canyon your way down the wild Rakitnica River. There's also the opportunity to visit Blagaj, a gorgeous mountaintop village built around a 16th century Dervish monastery. A memorable long weekend.
4. Hike Slovakia's High Tatras Mountains in a Weekend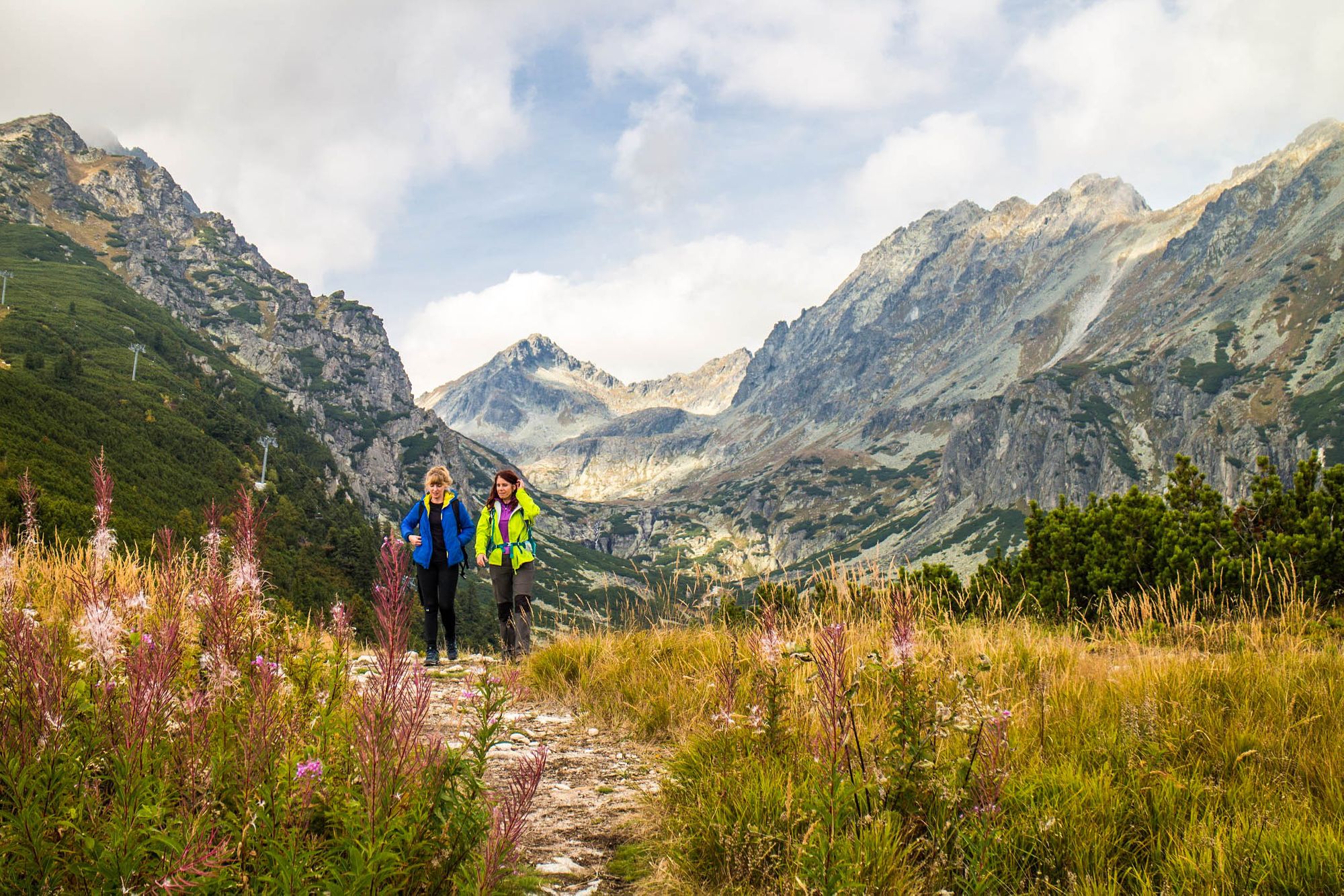 Cost: £496
Days of annual leave required: 2
Best for: mountain vistas and affordable pints.
Is your friendship group into hiking? If so, they'll love this adventure in Slovakia's High Tatras mountains, a paradise of alpine meadows, stony peaks and sun-dappled forest. The literal high point is an ascent of Lomnicky Peak (2,634m/8,642 ft) - the first part by cable car. You'll also walk part of the under-the-radar Tatranska Magistrala trail through a spruce-studded mountainside. You'll stay at a family-run hotel in the idyllic town of Stara Lesna; there'll be plenty of time in the evening for dinner and (very cheap) beers.
5. The Snowdon Challenge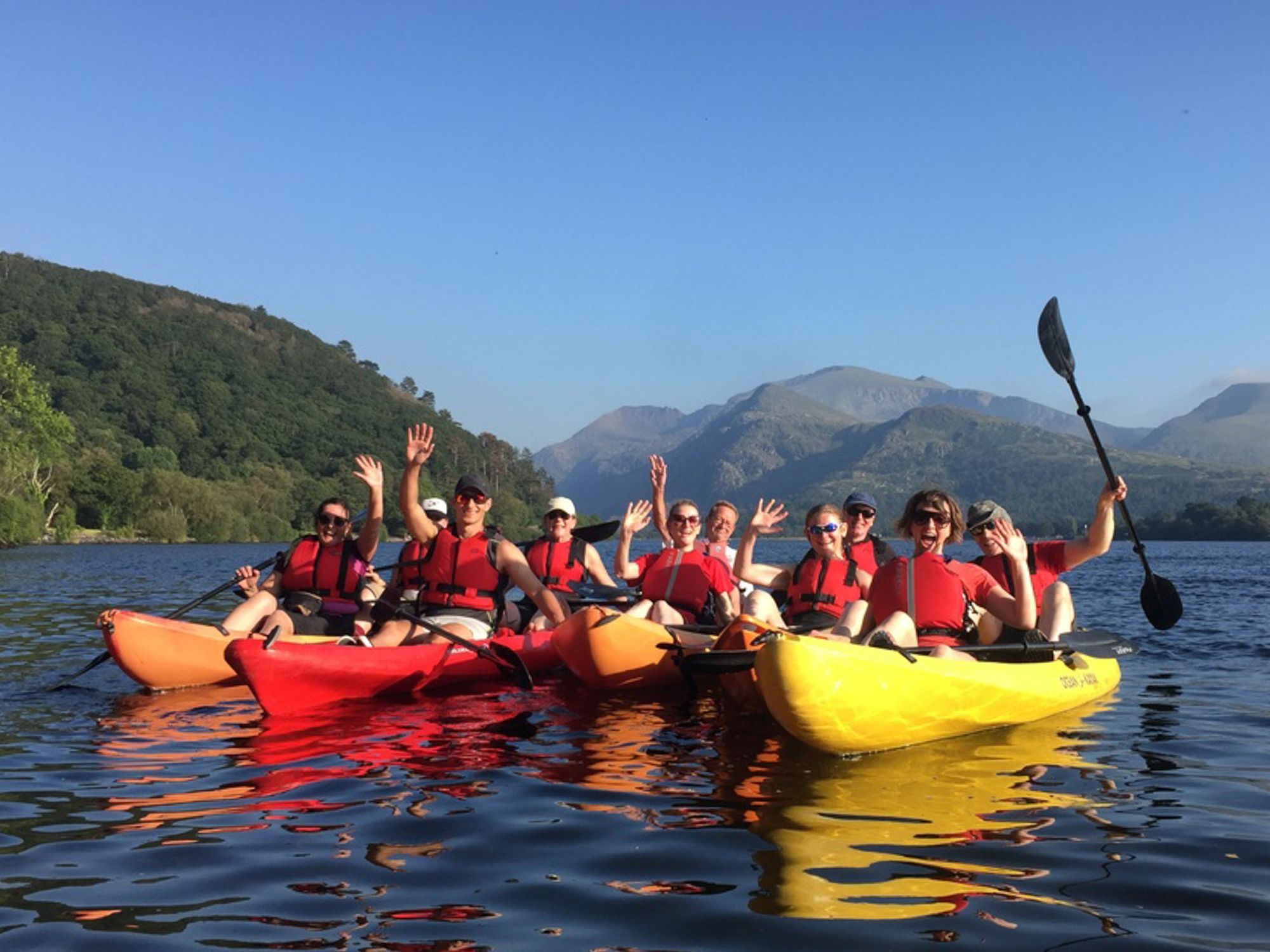 Cost: £271
Days of annual leave required: 0
Best for: an action-packed weekend in the Welsh mountains.
Head to Llanberis, in Snowdonia National Park, for an action-filled day in the mountains. On the day of the challenge you'll cycle 10.5 miles (17km) through Snowdonia. You'll climb Snowdon along the scenic Ranger Trail and descend via the Llanberis Path. The final part of the challenge is a 2.8 mile (4.5km) paddle across Lyn Padarn by kayak. Celebrate with a glass of champagne once you're finished, before heading out for a much-needed dinner.
6. Adventure Hiking in Montenegro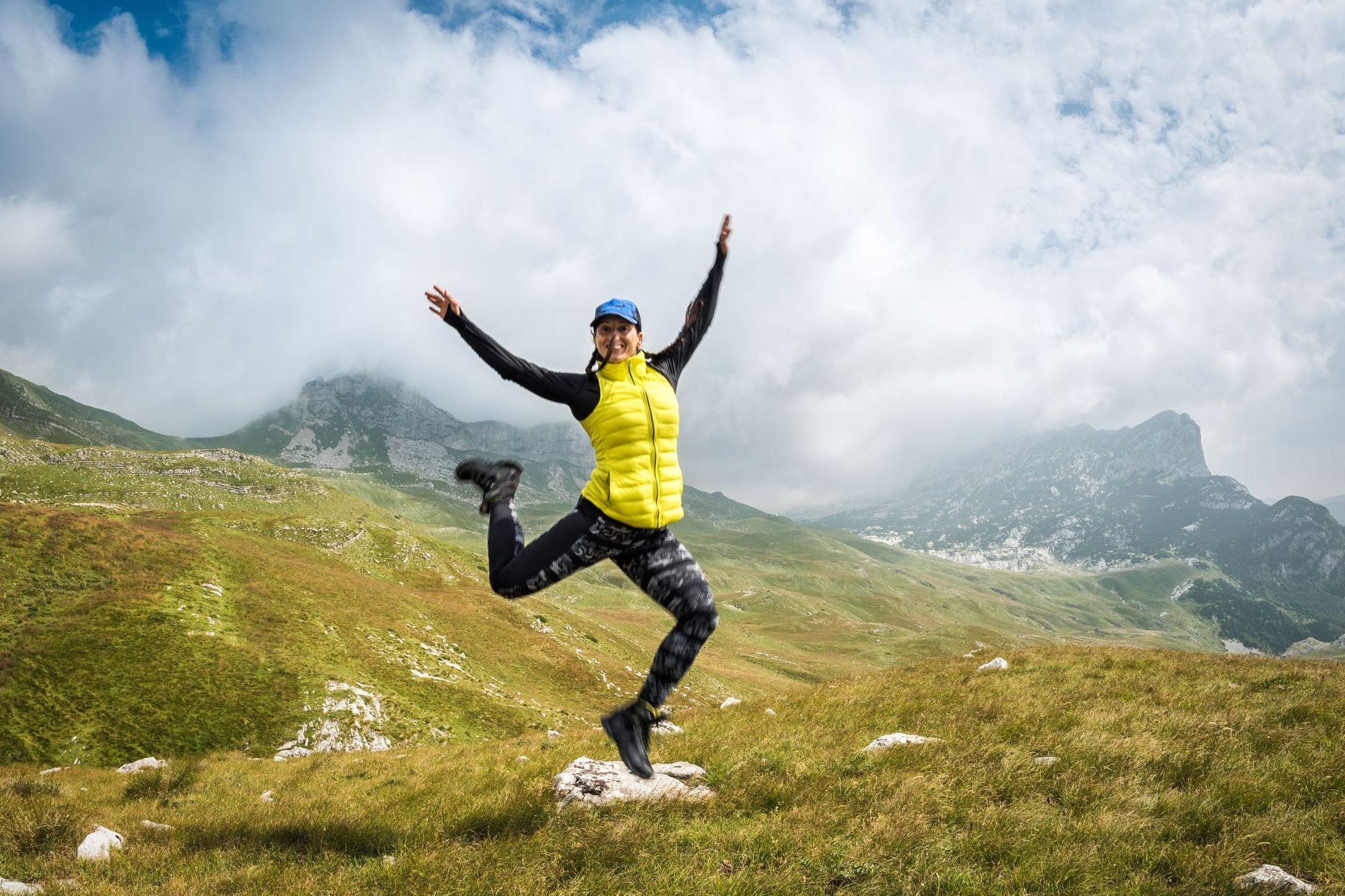 Cost: £409
Days of annual leave required: 2
Best for: a mix of 'chill' and 'challenge'.
This long weekend in Montenegro's wild and remote Durmitor National Park will have you summiting Prutaš (2393m) and Crvena Greda (2117m), on quiet trails that reward you with gorgeous mountain views. Daring hens can plunge into the glacial Black Lake, famous for its turquoise waters. You'll stay in a secluded mountain hut, and there'll be plenty of time for relaxing in the evenings.
7. Bear Watching and Castle Hopping in Romania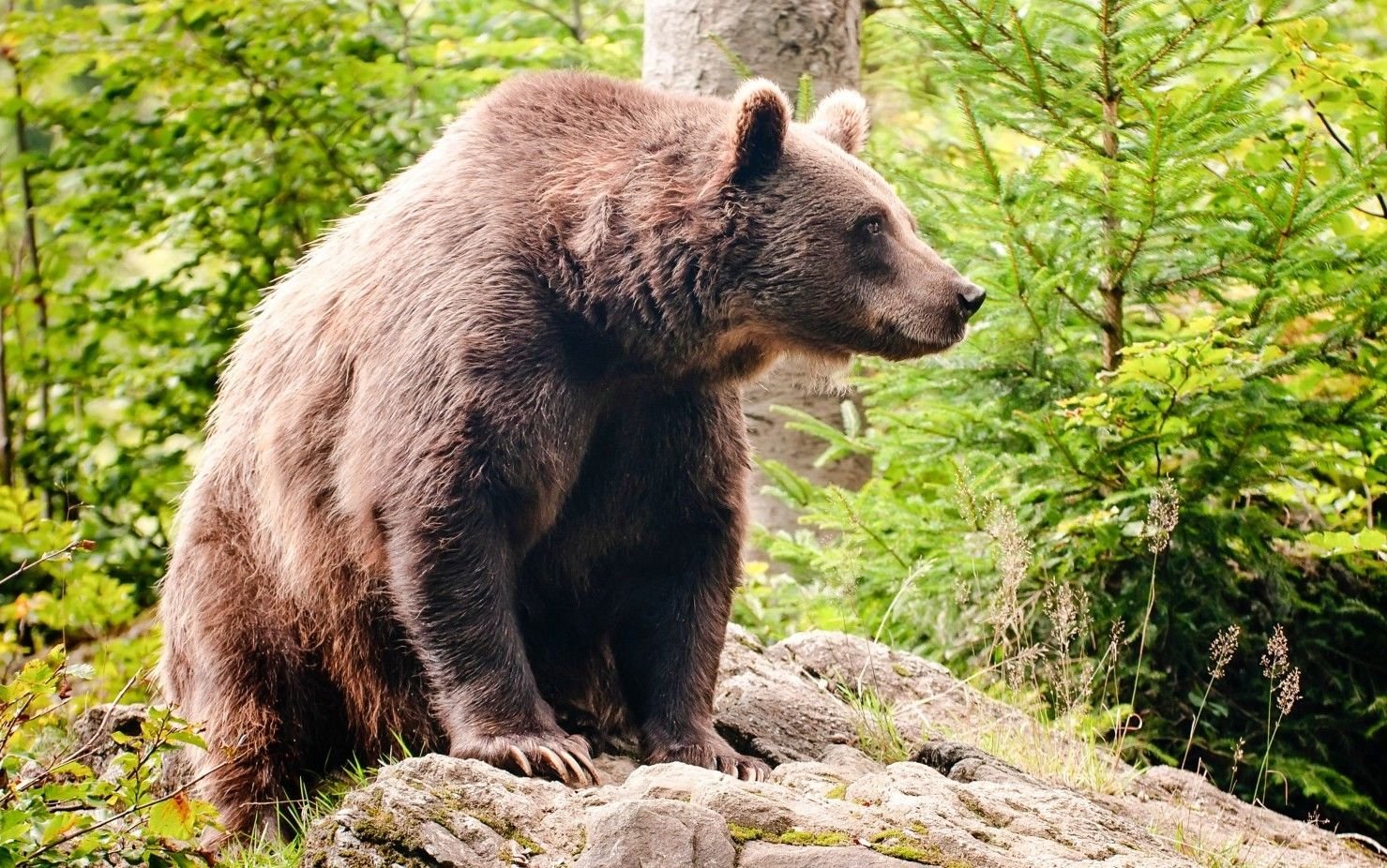 Cost: £461
Days of annual leave required: 1
Best for: a beary good trip with a gothic twist.
This adventure provides you with everything you could want from a hen-do in Romania, plus a little something extra - bear watching. You hike into the heart of the Carpathian mountains to a bear hide, and keep a lookout for bears as they walk through the woodland. You'll also visit the iconic Bran Castle, an eerie building known for being the home of Dracula. Nights will be spent in Brasov and Bucharest - the latter has plenty of quirky cafes and rooftop bars where you can celebrate in style.
8. Learn to Surf in Morocco (£280)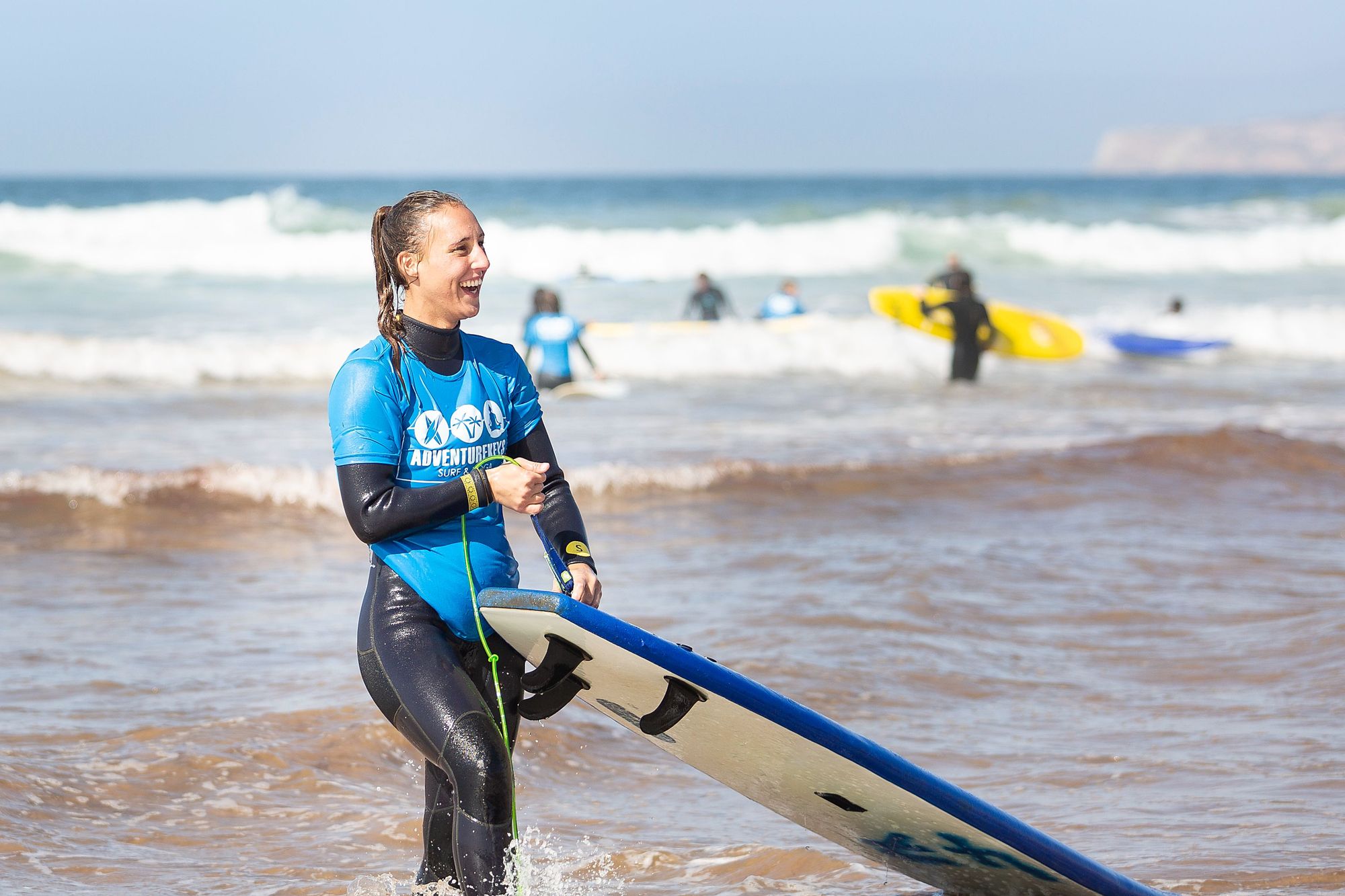 Cost: £280
Days of annual leave required: 2
Best for: sun, sea and surf.
On this four day trip to the Moroccan coast, you'll learn how to surf. You'll spend your days on the beaches around Taghazout, learning how to catch a wave, pop up and turn your board. Surfing is super addictive and surprisingly physical, but it's balanced out with plenty of downtime. You'll spend evenings chilling in your riad in Tamraght, and optional extras include sunset yoga and massage.
9.  Hike, SUP and Wild Swim in Snowdonia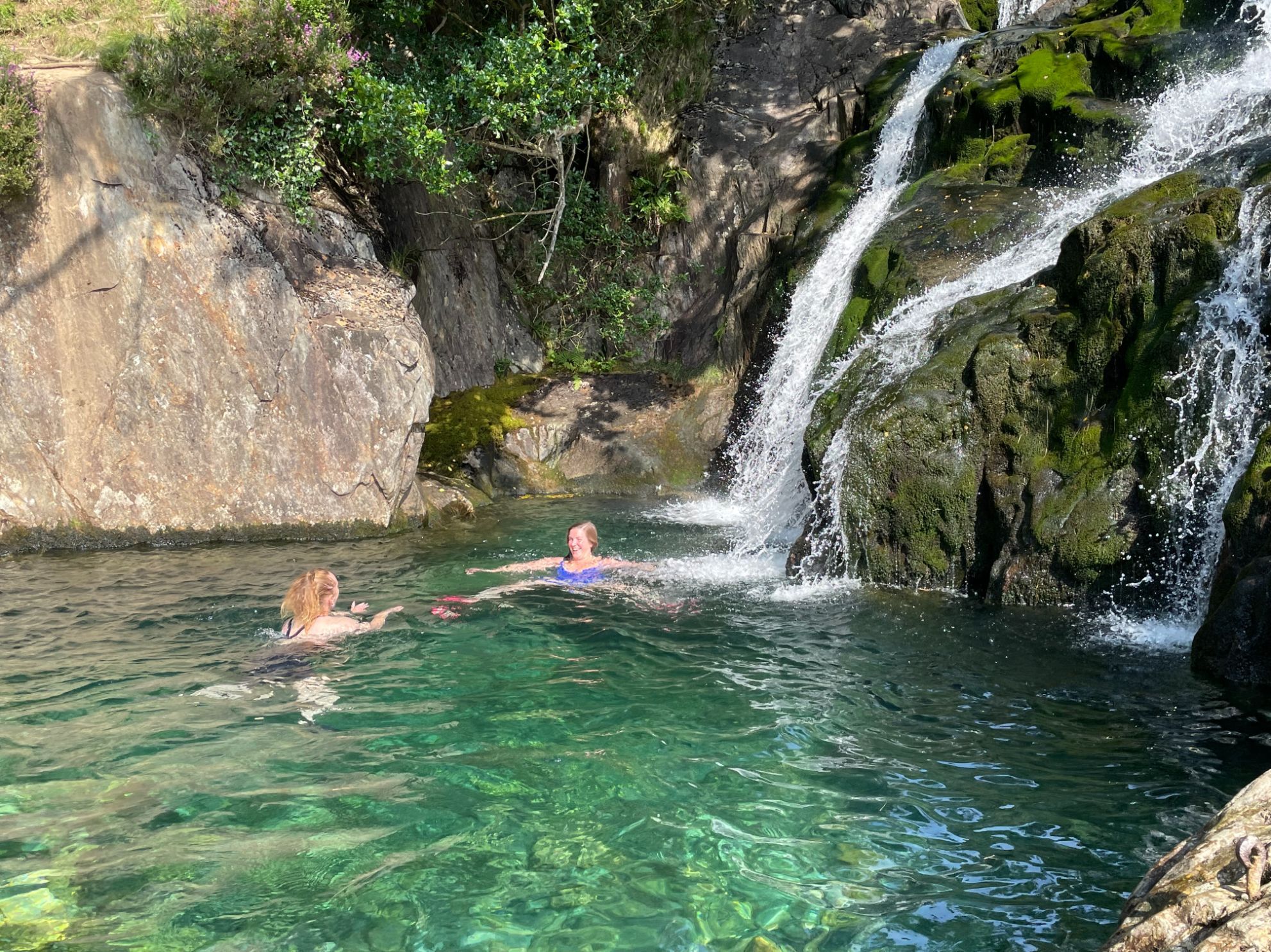 Cost: £395
Days of annual leave required: 1
Best for: a rejuvenating weekend in Wales
If you're looking for adventurous hen do ideas in the UK, look no further. You'll spend the weekend exploring the Snowdonia National Park, with an itinerary that includes wild swimming in Llyn Dinas, a lake surrounded by mountains, and an SUP trip across Llyn Padarn. You'll glamp in bell tents on a secluded campsite, and there's time in the evenings to enjoy some hearty pub grub.
10. Intro to Gravel Riding Weekender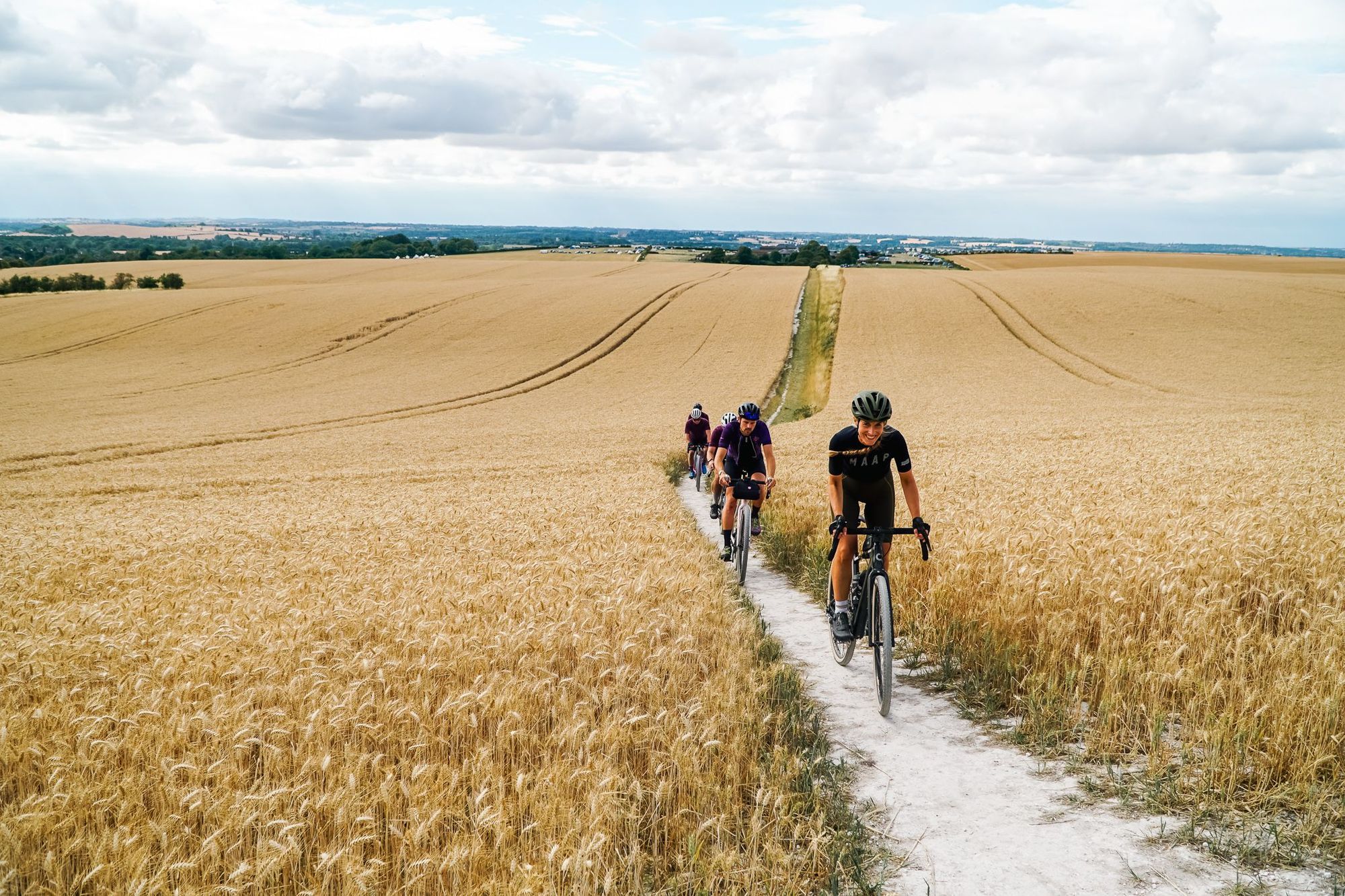 Cost: £379
Days of annual leave required: 0
Best for: a wheely good hen do near London
If a lot of your group are London-based, they'll jump at the chance to leave the capital for a weekend in the nearby Chiltern Hills. You'll be taught the basics of off-road gravel cycling before trying it yourself - starting with The Ridgeway, Britain's oldest road, which traces the edge of a scenic plateau. Over the course of a weekend you'll cycle 62 miles (100 km). You'll stay in bell tents and dinners will be cooked over the fire - an ideal way to bond.
5 Alternative Hen Do Ideas between £500-650
11. Trek the Tour du Mont Blanc in a Long Weekend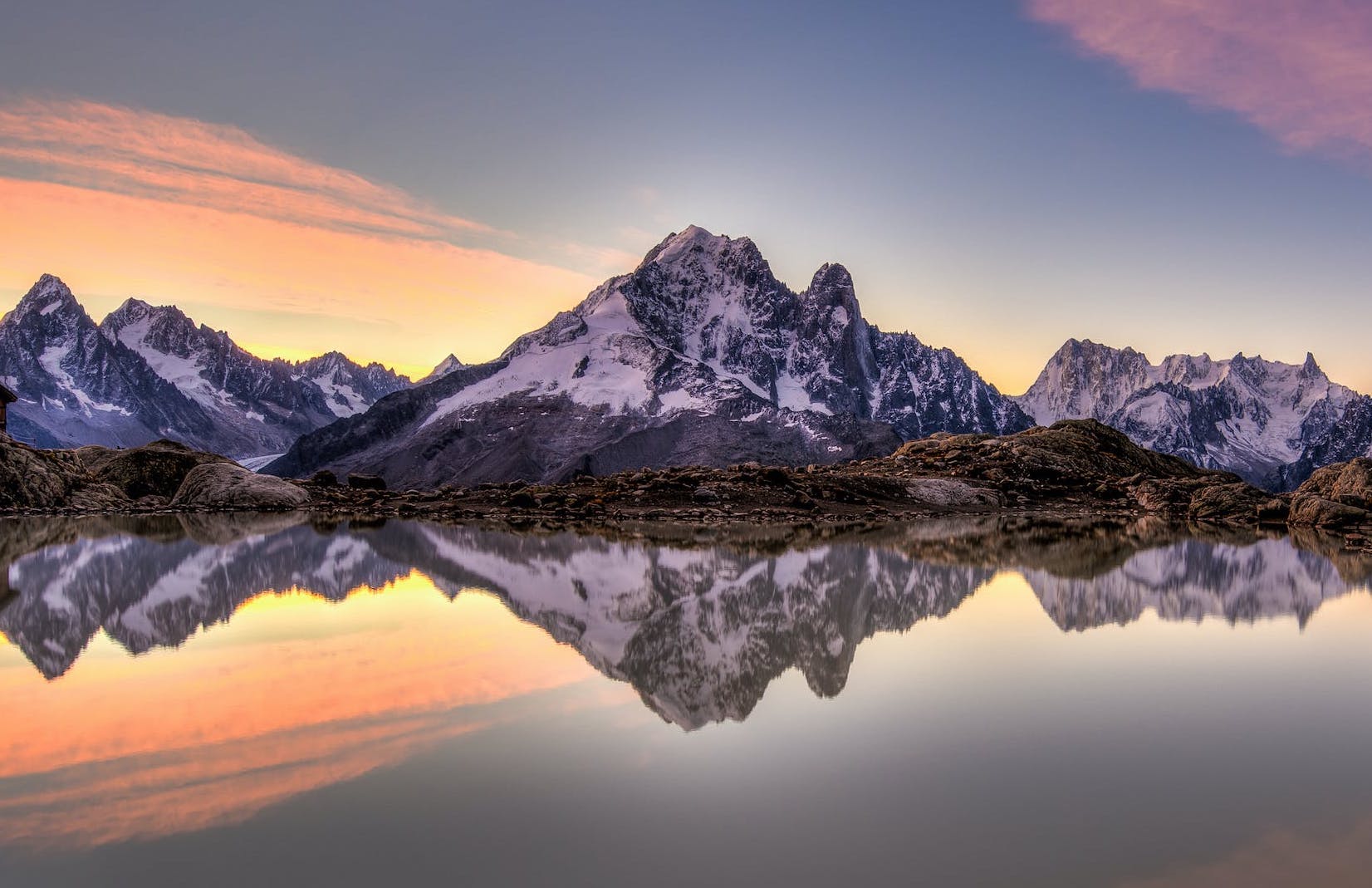 Cost: £610
Days of annual leave required: 2
Best for: iconic Alpine scenery.
If your bride is happiest in the mountains, splash out on this weekend version of the iconic Tour du Mont Blanc. Over four days you'll trek through Italy, France and Switzerland, passing through alpine meadows and scrambling up scree slopes to high peaks. Yes, it's a challenge, but the views are unsurpassed. You'll bed down in rustic mountain huts, and enjoy hearty local cuisine. This'll definitely make the 'hen do hall of fame', for all the right reasons.
12. Sea Kayak and Wild Camp in Menorca
Cost: £610
Days of annual leave required: 2
Best for: wild camping on untouched beaches.
Menorca is a quiet island, renowned for its gorgeous beaches. This hen party adventure will allow you to experience it from a unique perspective, as you kayak 62 miles (100km) along its unspoilt coastline. You'll pull ashore to swim in deserted bays, and wild camp on the beach under a tarp every night. Pure, back-to-basics fun.
13. Packrafting Adventure in Croatia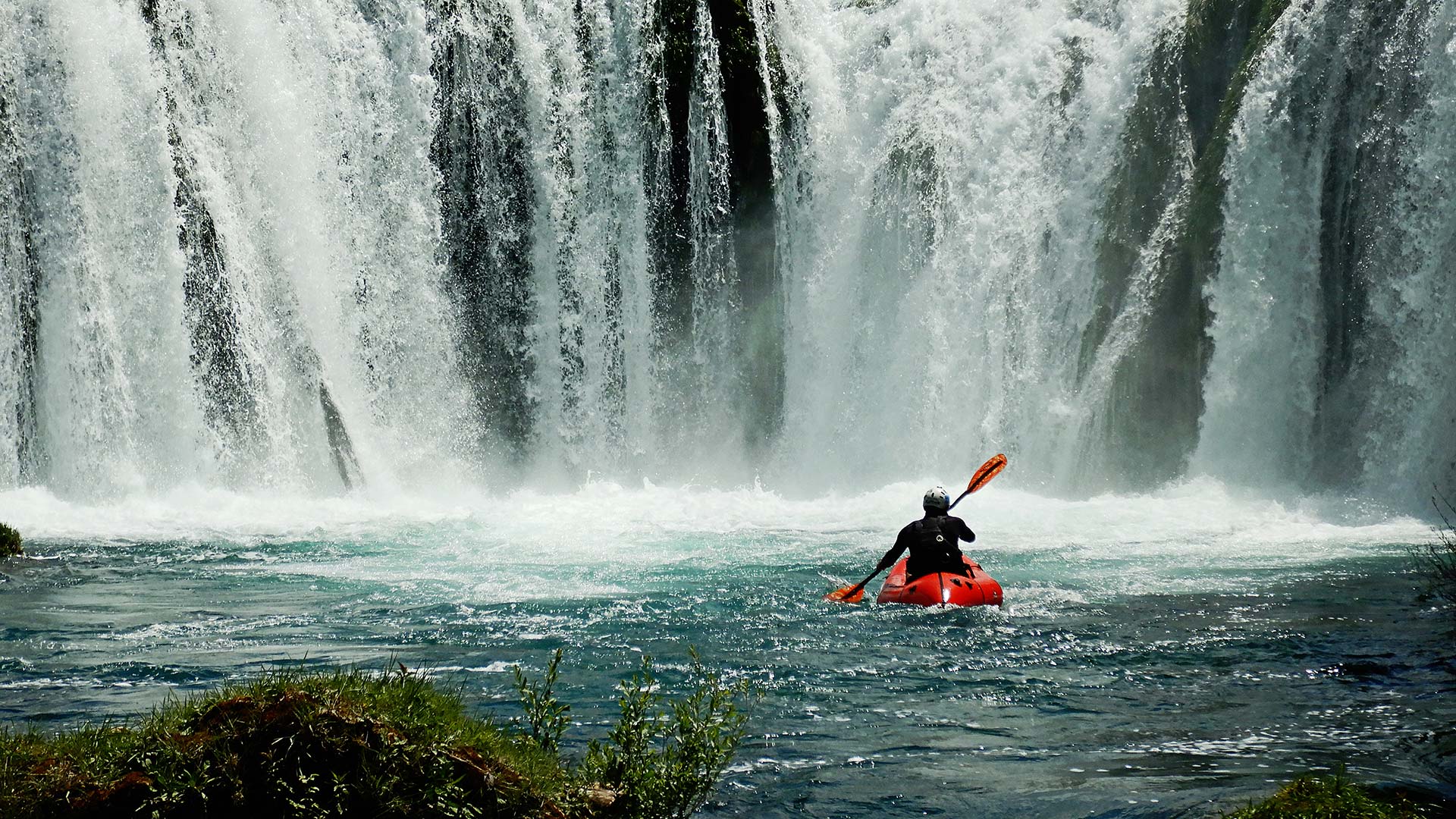 Cost: £530
Days of annual leave required: 3
Best for: Croatia, but not as you know it.
This is Croatia as you've never experienced before. You'll be travelling on packraft down the wild Mrežnica and Zrmanja Rivers, passing through steep walled canyons and negotiating rapids. You'll pack your raft away and carry it with you as you hike through the stunning Krupa River Canyon. A couple of nights will be spent camping, and there's plenty of time for wild swimming or simply enjoying the view.
14. Rock Climb, Hike and Snorkel in Egypt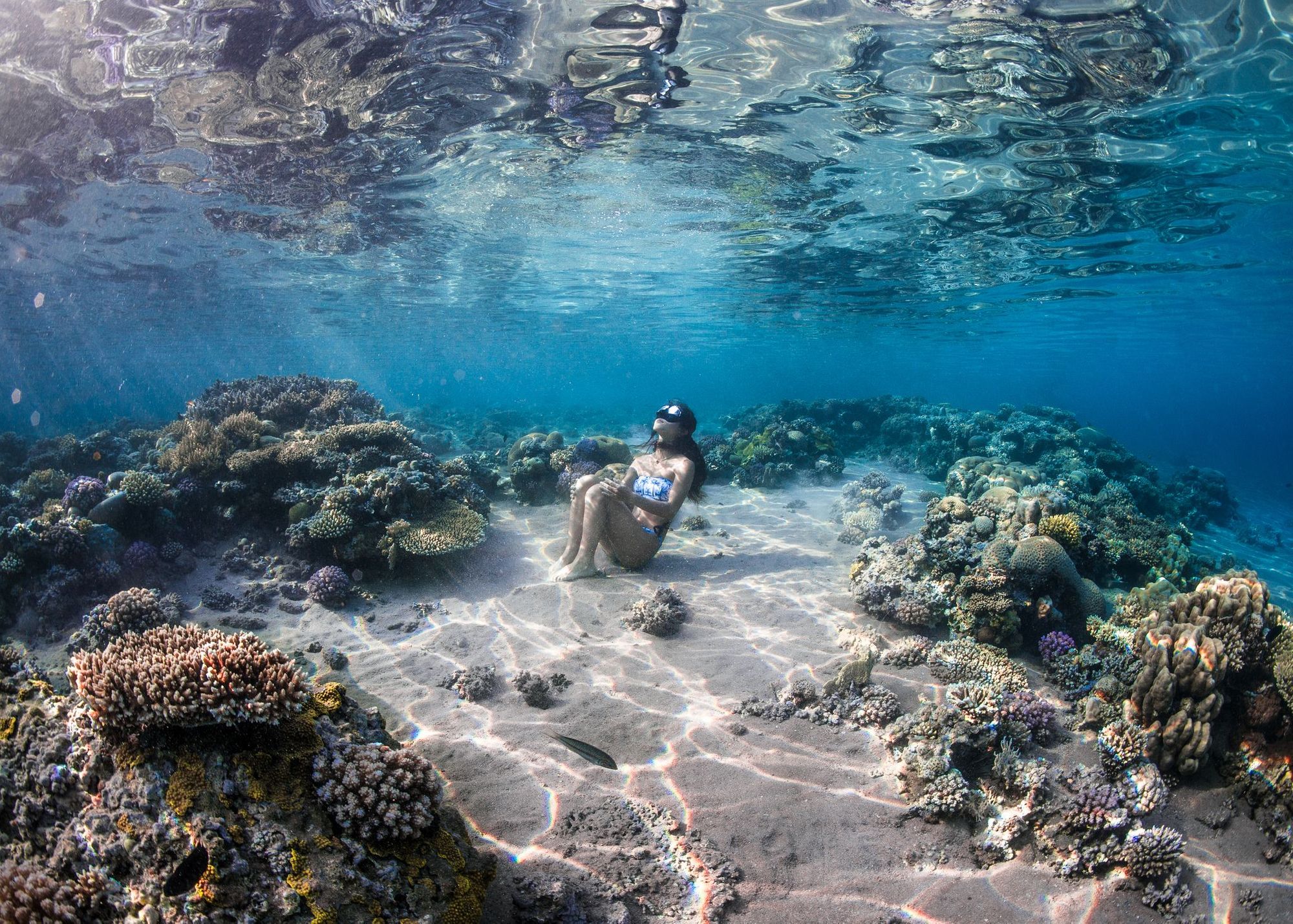 Cost: £645
Days of annual leave required: 5
Best for: a week-long adventure in the sun.
This trip is a little longer than the rest on this list, but if you've got some annual leave to play with it makes for the ultimate hen do adventure. You'll head to the Sinai Desert to learn to rock climb, and you'll camp under the stars with your Bedouin guides. You'll hike through the desert and snorkel off the coast, visiting picturesque sites in the Gulf of Aqaba and the well-known Blue Hole. An action-packed trip with a lot of variety, it has something to appeal to everyone.
15. Kayak and Wild Camp the West Coast of Scotland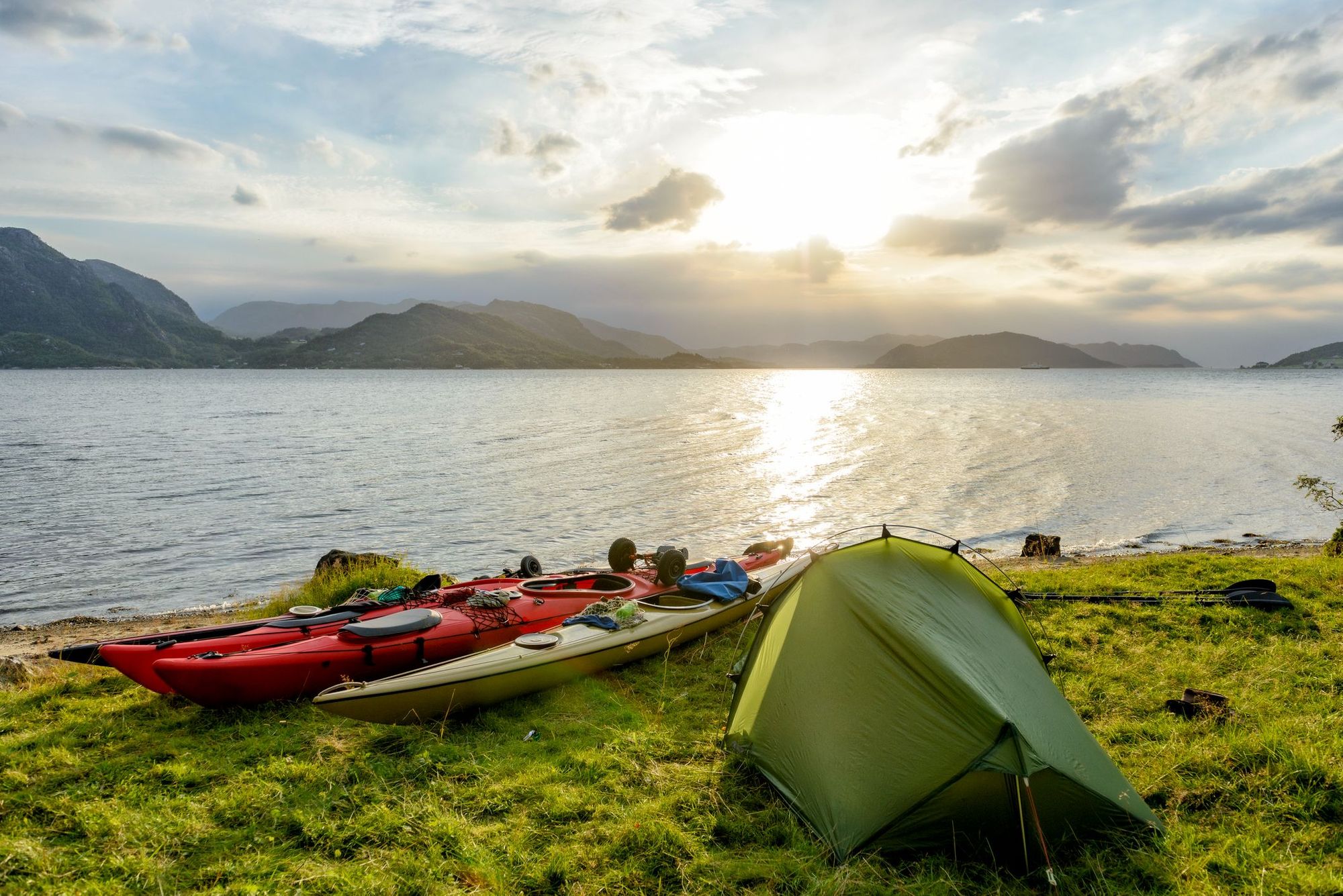 Cost: £610
Days of annual leave required: 2
Best for: exploring the coast of Scotland.
This is the ultimate hen do for any group of women who fancy going on an expedition together. You'll explore Scotland's wild west coast by sea kayak, paddling across Loch Moidart, around the Ardnish Peninsula and across the Sound of Arisaig. You'll wild camp on deserted beaches, braving the Atlantic for a dip and foraging for shellfish and coastal plants. As you drift past secluded bays and wild skerries, keep an eye out for sea eagles, otters and porpoises. This trip truly redefines what it means to have a 'wild hen do'.
Inspired? Check our our adventure holidays for even more exciting hen do ideas.