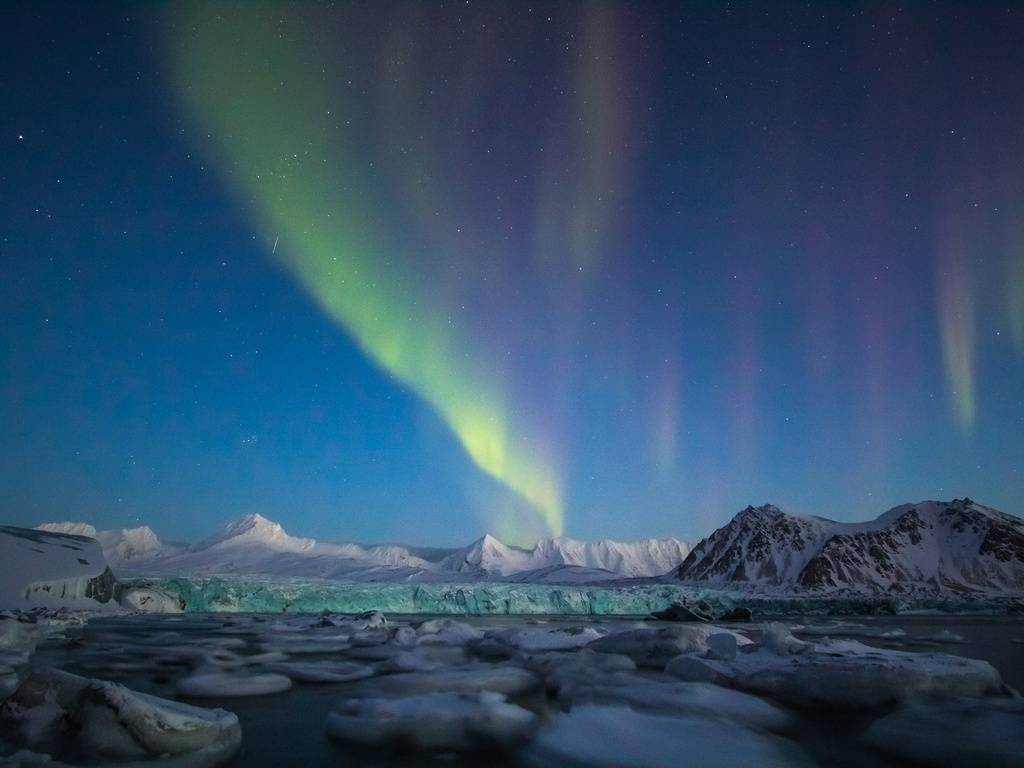 Svalbard
As the land of polar bears, the Svalbard Islands are a true arctic wilderness, and one of a handful of places where you can actually see the Northern Lights during the day. This is due to their position 1,300km from the North Pole in the midst of the Arctic Sea, where searching out the elusive lights makes for a thrilling adventure.
The never-ending polar nights from November to February are prime time for heading out on a hunt into the arctic silence, be it snowmobiling over towering glaciers, dog sledding through iced fjords or snowshoeing over the Arctic tundra. Watch out for wildlife as you go – polar bears (there are more polar bears than people on the islands), reindeer, arctic fox and seals have right of way.
While you're not looking for the northern lights, you can try glacial ice caving, skiing and kayaking. Afterwards, warm up with locally-produced food and beer brewed on the islands.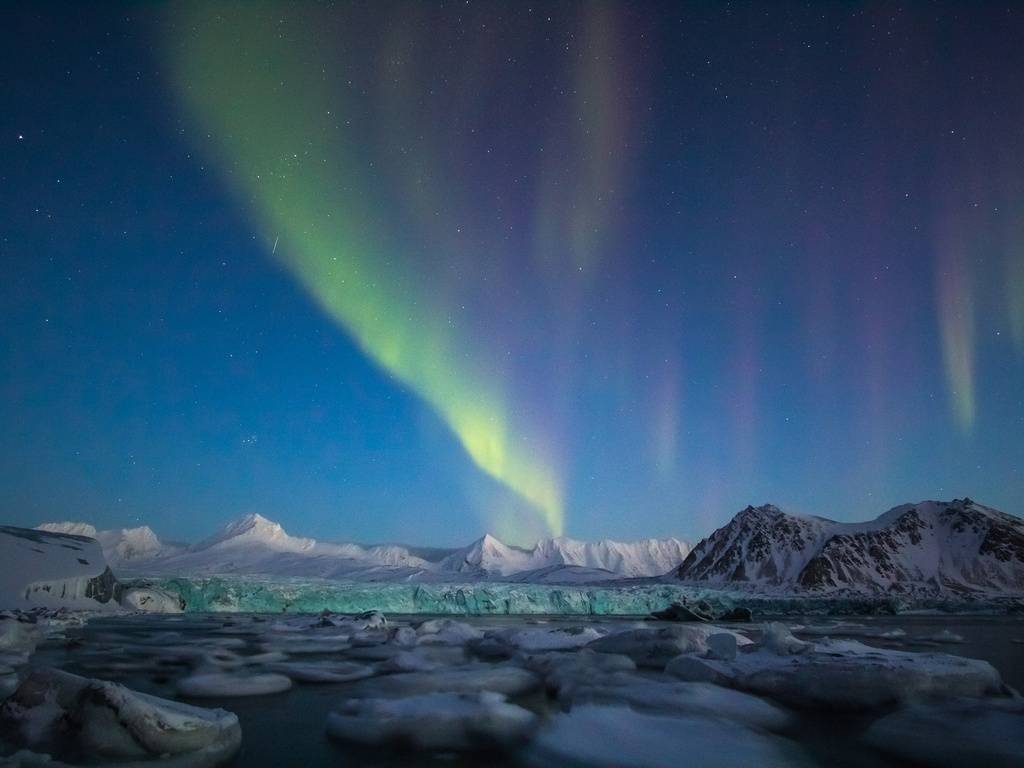 Kirkenes
Located on the famed Hurtigruten coastal route, Kirkenes lies 400km north of the Arctic Circle near the border with Russia. In fact, signs are in both languages – Norwegian and Russian – so an adventure here takes you deep into foreign lands.
Winter nights are long, dark and clear making for idyllic northern lights gazing. Head out on a husky ride across the wild arctic to the spots that only locals know about, and bed down in a Sami tent, (a 'Gamme'), to spend the night under the stars and getting to know local culture.
Tuck into locally-caught king crab between expeditions, or even brave the seas on a king crab safari, and watch out for brown bears, reindeer and elk as you set forth into the open, snow-filled valleys. A night in the Snowhotel completes a stay in Kirkenes.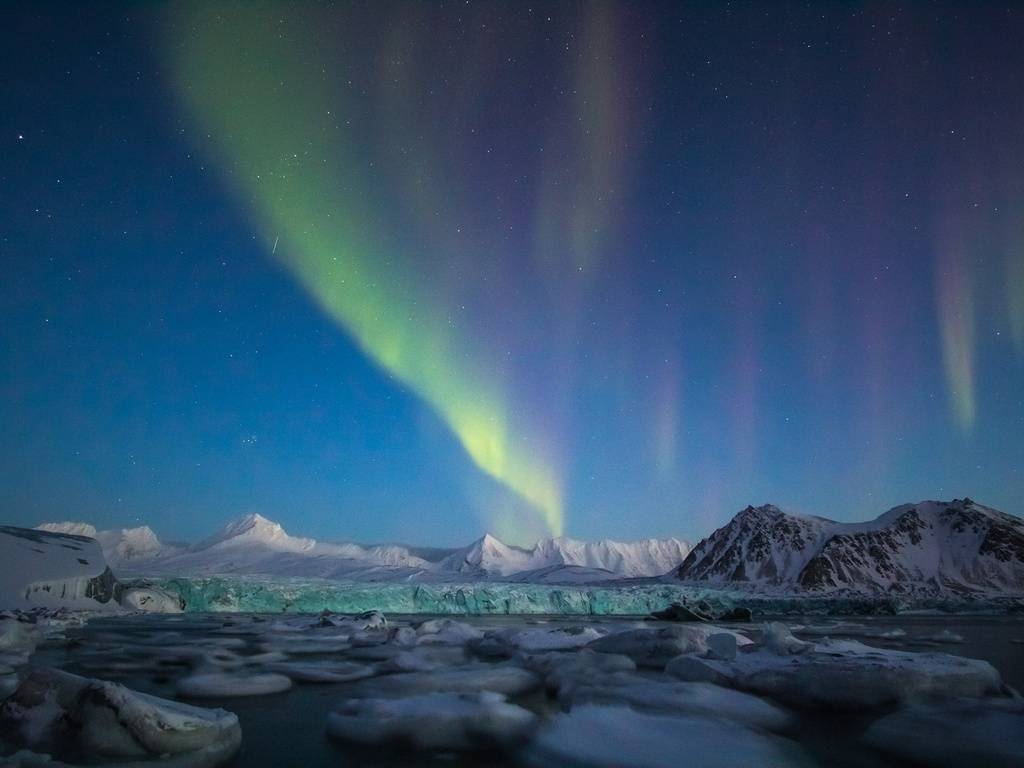 Tromsø
Known as the gateway to the Arctic, this lively city is a hot-spot for hunting out the northern lights as it's located 300km north of the Arctic Circle. Lots of trips into the surrounding wintry hills leave from here, giving you plenty of options for a two-hour adventure or a two-day expedition into the wilderness.
You can just as easily snowmobile under the stars and dog sled as the lights dance above you. Catch the ferry to the island of Senja from Tromsø, a winter wonderland characterised by beaches, mountains and fjords. Go cross-country skiing under the cover of darkness, try your luck at winter fishing and snowshoe over iced fjords as wildlife and the northern lights compete for your attention. At the end of the day, plunge into an outdoor hot tub and watch the lights from the warmth.