It's fair to say that it's been a slightly unusual past few years, to say the (very, very) least. But in 2022, we were able to get back to doing many of the things we love; whether that be climbing mountains high above the cloudline, kayaking and rafting down rivers or hiking along beautiful trails, flanked by lush valleys, dramatic deserts, Arctic tundra or far-reaching ocean views.
There's been a lot of good news in 2022 too, so while every year has its ups and downs, we thought we'd finish off the year with a round up of the good.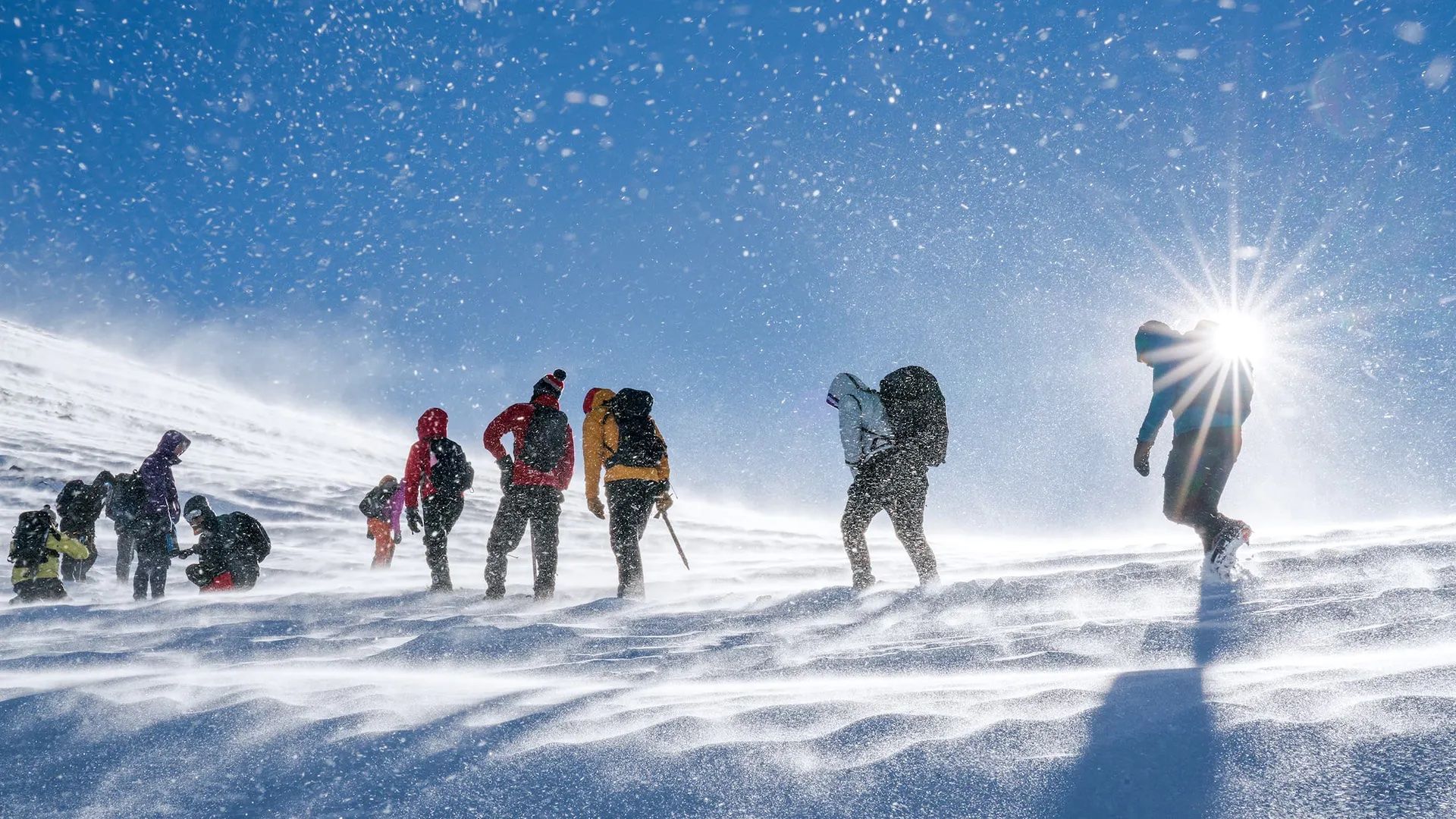 We've picked out some of our favourite positive news stories from our Shine On series - a monthly magazine feature designed to highlight the good in the world - which ran throughout 2022. Here are 22 good news stories, covering nature, conservation and adventure - that give us plenty of hope going into 2023.
1. The England Coast Path is opening up, bit by bit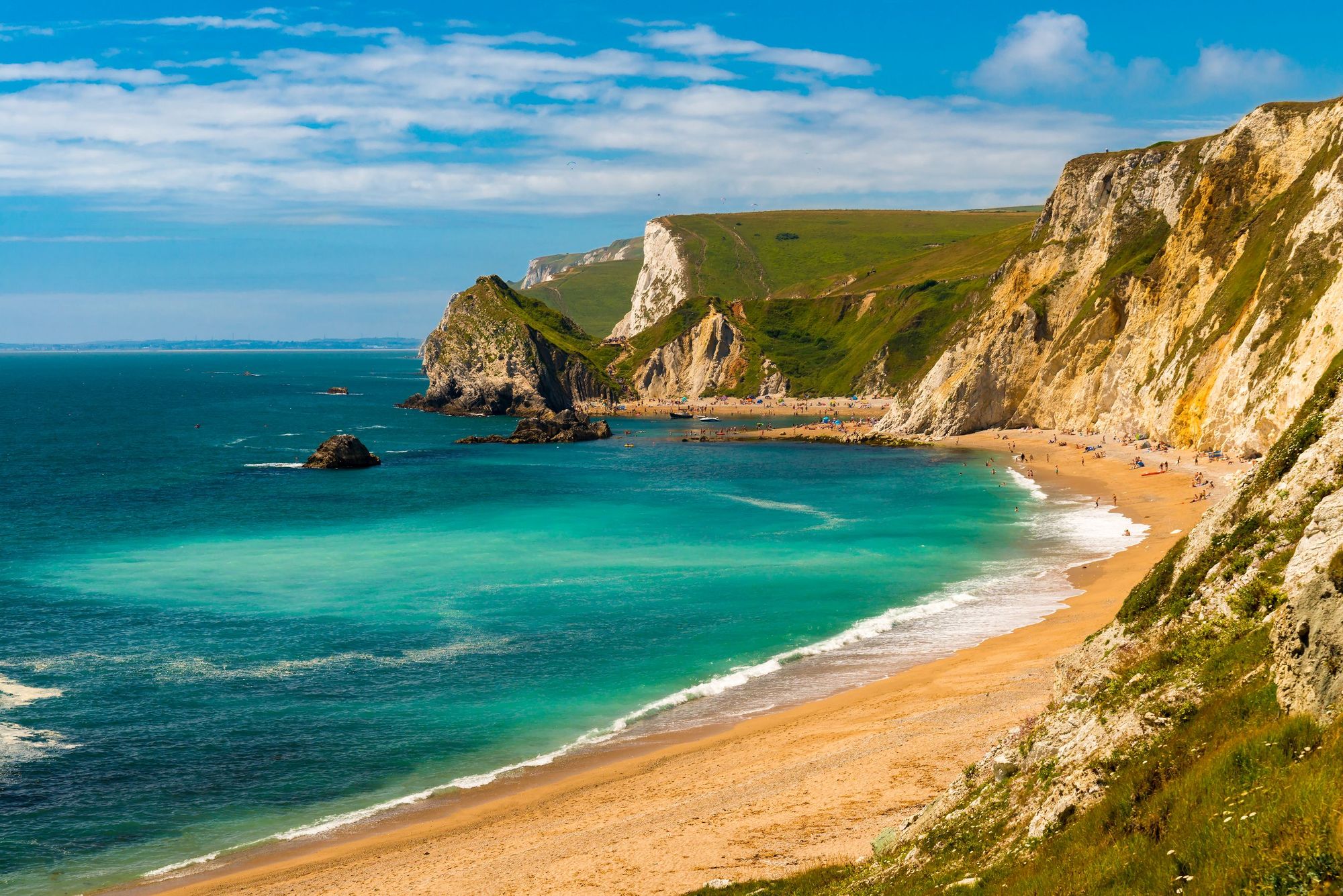 When the England Coast Path is complete, it's going to be the longest coastal walk in the entire world - running around 2,800 miles around the coast of England. It's currently opening up in sections, and there have been an array of new trail segments open up in 2022, from the 29-mile beauty from Whitstable to Iwade, along the Kent Coast, to the new 47-mile route connecting that same coast to London, and combining with the Thames Path to give the country a new 231-mile source-to-sea route across England.
Elsewhere, a beautiful new stretch of the path opened alongside the iconic chalk cliffs of Sussex, running from Shoreham-by-Sea to Eastbourne.
2. Greenland banned future oil and gas exploration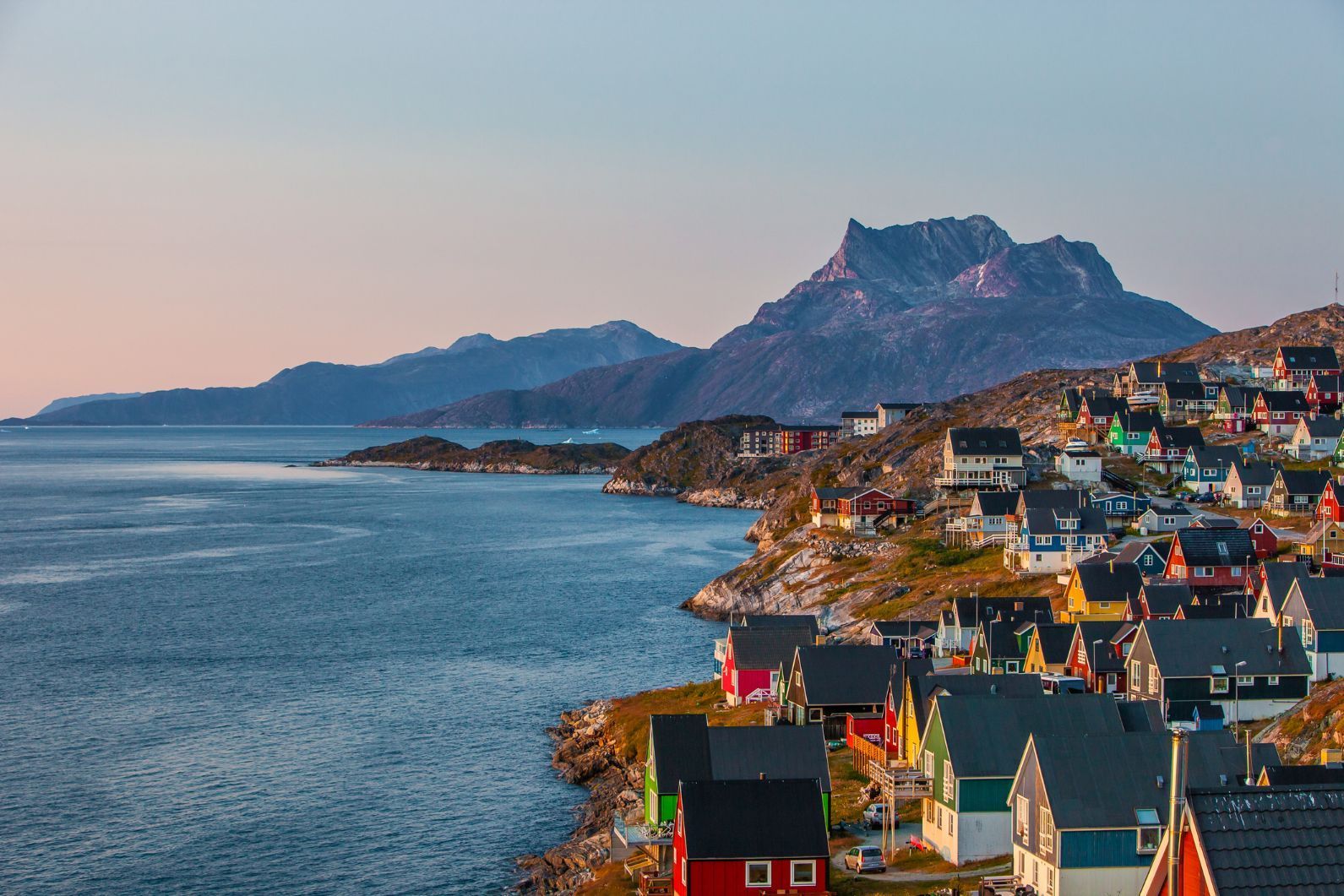 Under the young indigenous leadership of Múte Bourup Egede, Greenland has banned all future oil and gas exploration from their territory. "The price of oil extraction is too high," says the government. "This is based upon economic calculations, but considerations of the impact on climate and the environment also play a central role in the decision." Experts are citing the development of tourism as one way that the country can thrive while banning oil exploration.
Both Czechia and Slovenia have stated that they are quitting coal by 2033. Along with Slovenia's announcement on 13 January, it made them the 23rd European country to announce an exit from coal (16 of which have pledged to do so by 2030). The sooner the date the better - but these commitments are important.
3. A new 150-mile trail launched in Kurdistan, during a time of "historic peace"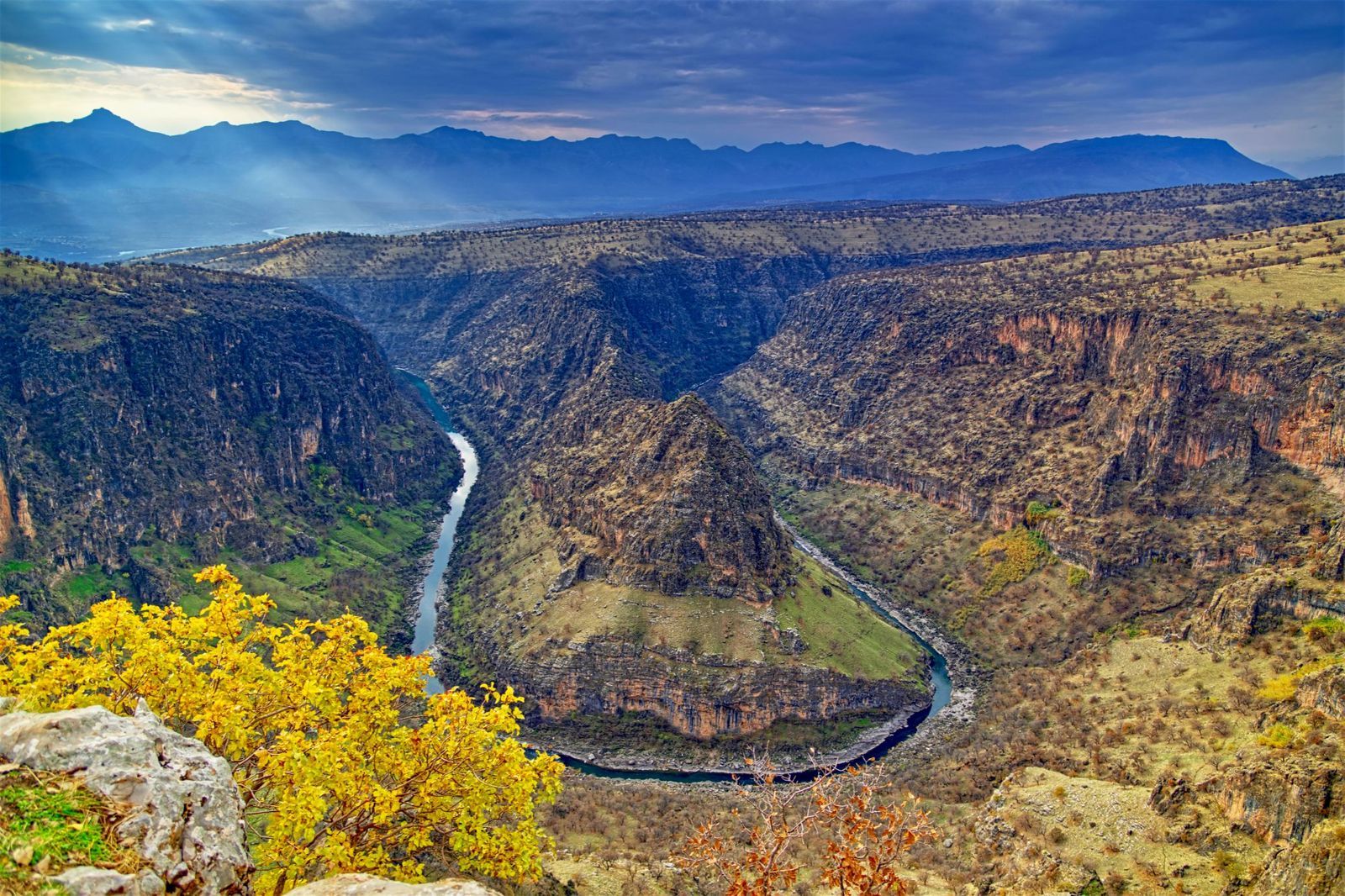 We're big fans of Northern Irish storyteller, trail-setter and adventurer Leon McCarron. For Leon, those three things are often one and the same. "I'm interested in trail-setting as a way to tell a story about a place," Leon told us. "The best trails that I've walked on have had that narrative."
Now Leon, working with Lawin Mohammad and others, has helped bring to life the Zagros Mountain Trail, an 150-mile-long hiking trail through the autonomous Kurdistan Region of Iraq. It'll take you from the Nineveh Plains to the snow-covered mountains bordering Iran, and will hike through zones only recently liberated from ISIS and Kurdistan guerrilla fighting.
We're at this wonderful calm time in the Kurdistan region.
The Zagros Mountain Trail is a two-week route, and passes Byzantine temples and Jewish shrines, while ensuring that it provides a route safe from land mines. Iraqi Kurdistan has largely been inaccessible to hikers up until this point, due to rebellions, revolutions, revolts, genocidal military campaigns and war.
Speaking to Sky News, Leon McCarron said: "The beauty of this trail is that we're creating something that is as safe as a hiking trail anywhere else in the world. We're at this wonderful calm time in the Kurdistan region. Our trail moves from the west to the east [...] bringing these ancient ways together to create this safe experience for locals and for internationals."
4. Beavers and bison are back in Britain... and it's been confirmed that rewilding is working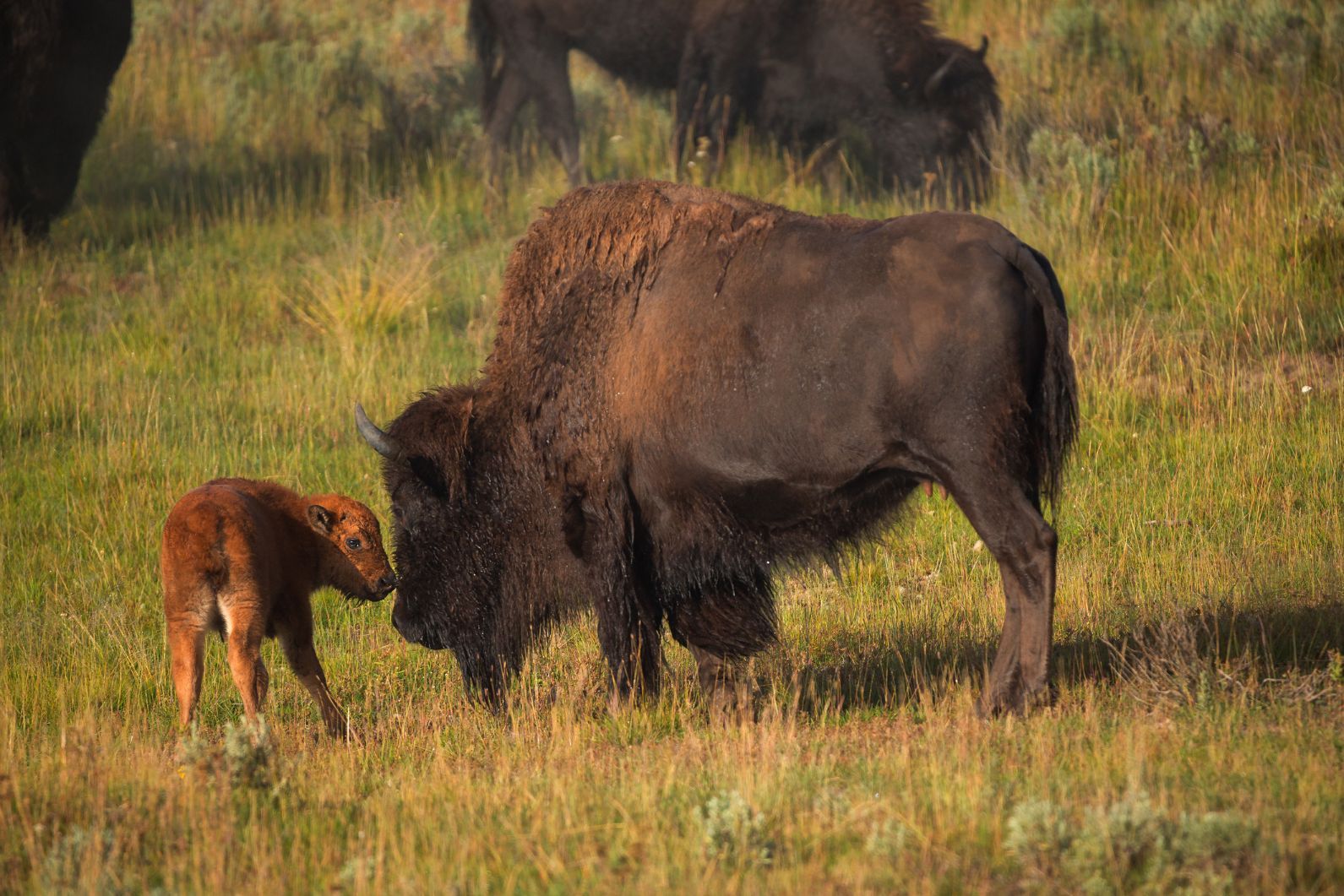 In late September, the European Wildlife Comeback report, commissioned by Rewilding Europe, showed that wolves, brown bears and white-tailed eagles are amongst the top predators making a comeback across the European continent.
The report showed that rewilding can indeed have a major boost on a species' survival. It analysed data on 50 wildlife species whose population and geographical distribution has increased over the past 40 years.
"The vast majority have recovered thanks to human efforts," said Louise McRae from the Zoological Society of London (ZSL).
In the UK, beavers became a protected species in England, and plans were approved to reintroduce them to Loch Lomond in Scotland. Elsewhere, bison were reintroduced at the wonderful Wilder Blean project run by the Kent Wildlife Trust and Wildwood Trust. They've already had their first baby bison born in the project.
"A tiny calf has been born to one of the three bison released in Kent," writes Rewilding Britain. "Bison hide their pregnancies to protect the herd, so her arrival was unexpected but welcome. She's the newest ecosystem engineer set to transform the Blean Woods."
By trudging up fertile soil and knocking down fast-growing trees, bison create mosaic habitats, allowing slower-growing plants and trees the chance to thrive, and boosting biodiversity.
5. Europe's last free river, the Vjosa, will become a Wild River National Park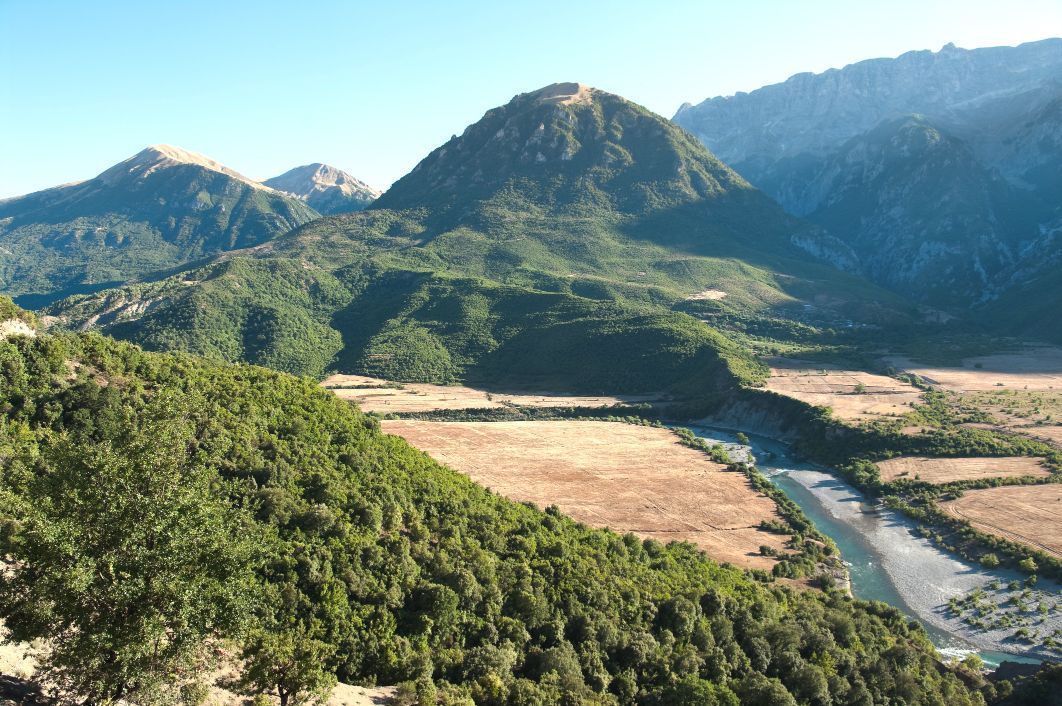 In early June we reported that after years of campaigning, the Vjosa River, the last wild, undammed river in Europe, is set to be protected and turned into the continent's first wild river national park. It's great news. Even one dam can destroy an entire river ecosystem, and all the natural processes which take place there. That's why it's also great news to hear that in 2021, there was a record number of dams removed from Europe's rivers. 239 dams were taken down - helping to restore fish migration routes and boost biodiversity around Europe.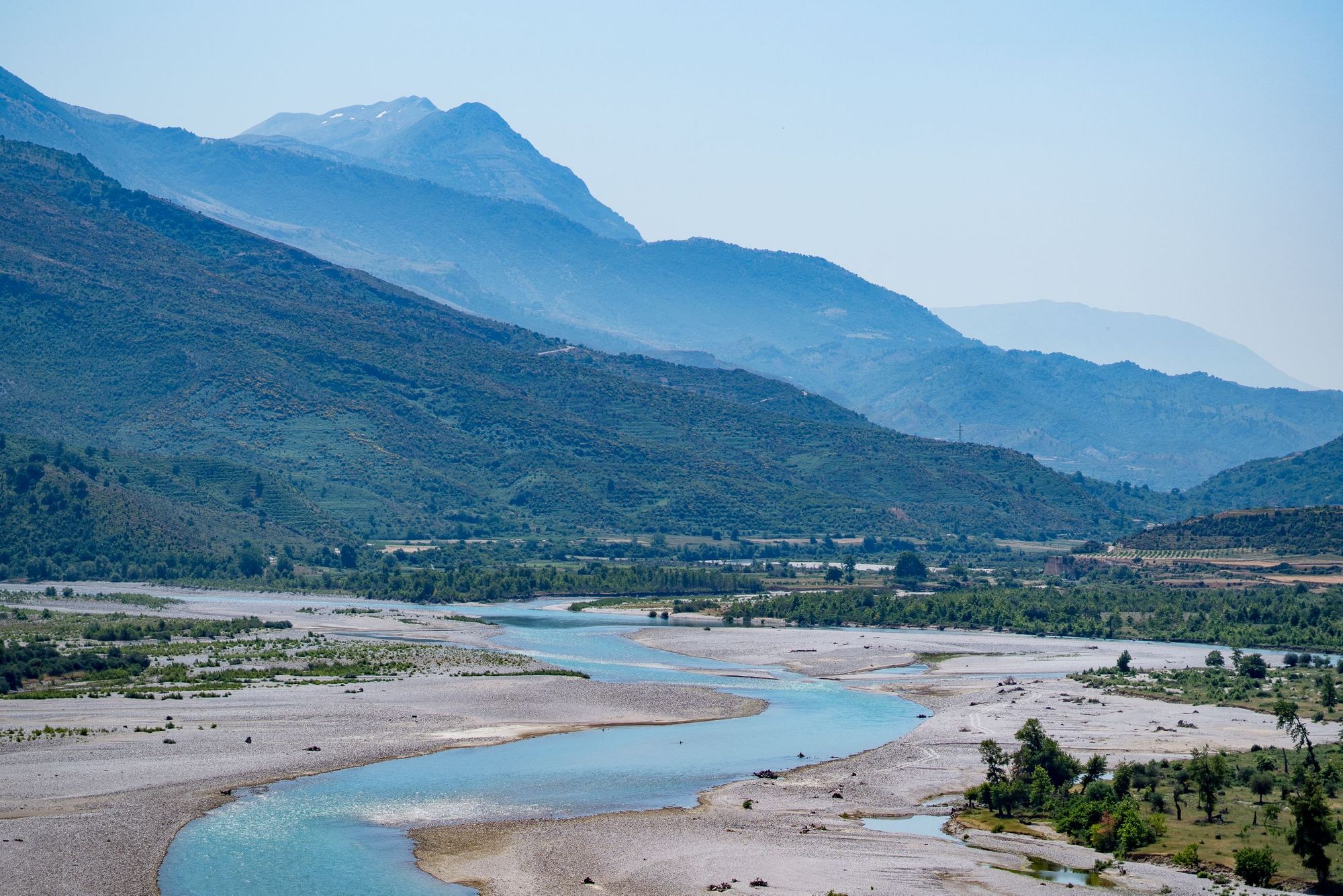 6. Britain's most remote pub , The Old Forge, enters community ownership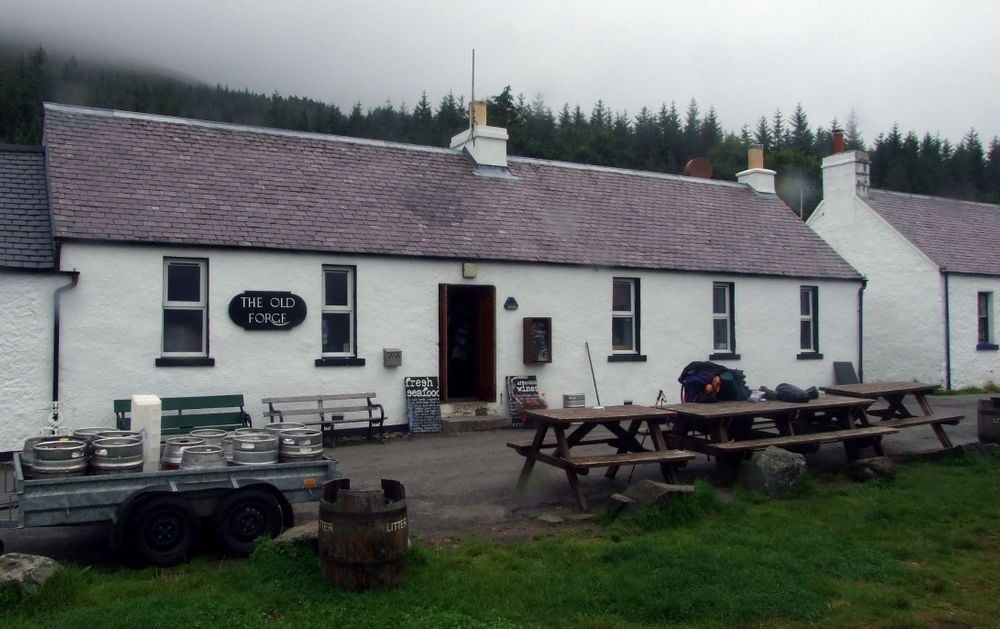 Getting to The Old Forge in Inverie, on the Knoydart Peninsula in Lochaber, is not easy. You can either get there by making a seven-mile sea crossing in a boat, or by walking 18 miles, usually done over two days. It's quite the hike. But the pub has a special place in the hearts and minds of hikers across the UK, and even more so within the local community on the peninsula.
When the Belgian owner put the pub on the market last year, there were fears it would be bought up by a foreign owner and turned into a holiday home. Thankfully, this didn't transpire, as the local community - around 100 people - got together and organised a community buyout, with the help of a crowdfunding campaign. At the end of March 2022, the residents became the new owners of The Old Forge, saving the pub, and one of the most rewarding hiking routes in the UK.
The walk into Knoydart is arduous, and it's actually recommended you contact the Knoydart Foundation's Ranger Service before doing so, for tips and advice. From Kinlochhourn, it's a two-day epic with a stop at the campsite or bothy at Barisdale. There's also an even tougher route from Glenfinnan, crossing through bog country. This route takes three days, with two bothies on route. That's a well earned pint...
7. There were landmark court rulings in favour of indigenous people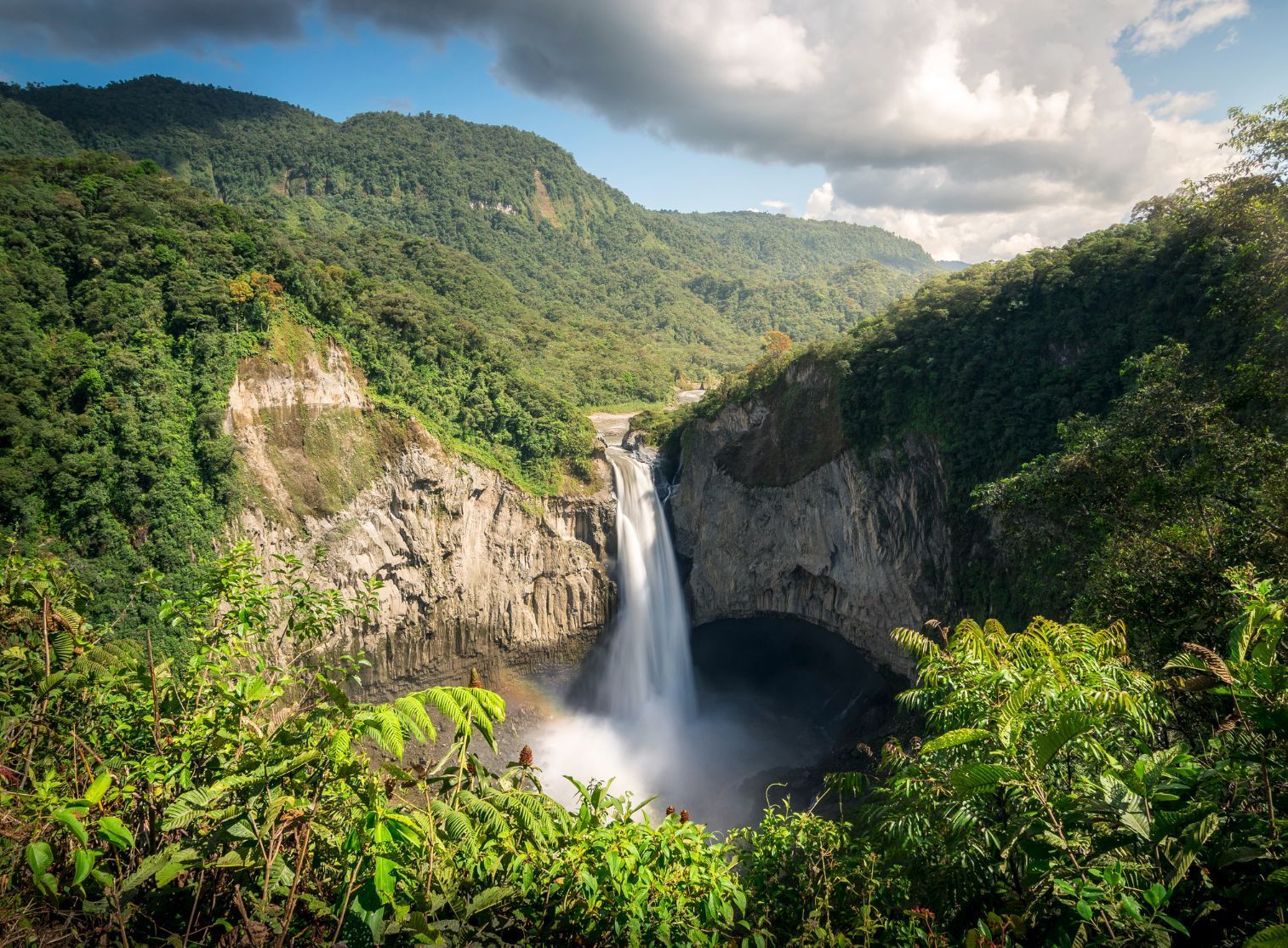 Following a landmark ruling from Panama's Supreme Court in January, the indigenous Naso Tribe in Panama was granted land stewardship of much of the largest nature reserve in Central America.
The tribe share management responsibilities for the 400,000 acres of land within La Amistad International Park and Palo Seco Nature Reserve after the court granted them authority to create a comarca: a semi-autonomous tribal kingship, in the two parks. The Naso people number around 3,500 people, and live in La Amistad - a forest and UNESCO World Heritage Site.
Elsewhere, the Supreme Court of Ecuador, the most powerful judicial body in the country, published a ruling that recognised the right of indigenous communities to have the final decision over oil, mining and other extractive projects that will impact their land. This is the first time that any such ruling has been issued in the country.
NGO Amazon Frontlines declared: "Today's decision signals that the nation's highest court backs the right of all Indigenous peoples to have the final say over extractive projects that may affect over 23 million acres of Indigenous lands and forests nationwide."
8. The Old Chalk Way opened, a new bikepacking route on Britain's oldest road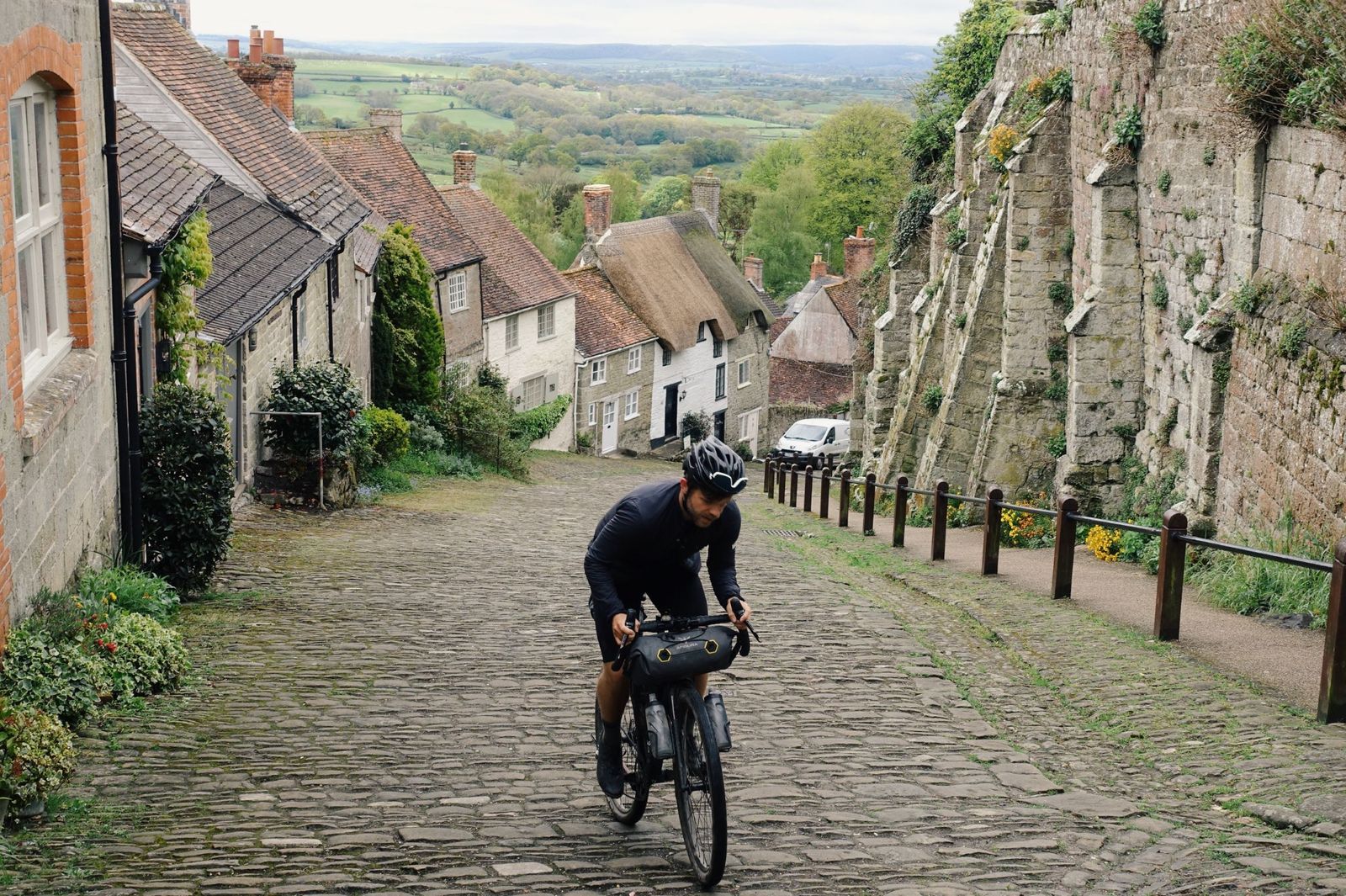 The Old Chalk Way (OCW) is a new coast-to-coast route which follows a chalk spine from Lyme Regis in Dorset to Holme-next-the-Sea in Norfolk. All in all, the new bikepacking trail covers 575km of ground along the oldest road in Britain.
The OCW patches together the "best bits of the Greater Ridgeway to create a coast-to-coast all-road route which embodies the history of this ancient highway," says the website. You'll ride along bridleways, double-track, fire roads, old drovers trails, country backroads and more - passing over rolling hills, riding through ancient woodland and market towns and spotting the odd iron age fort.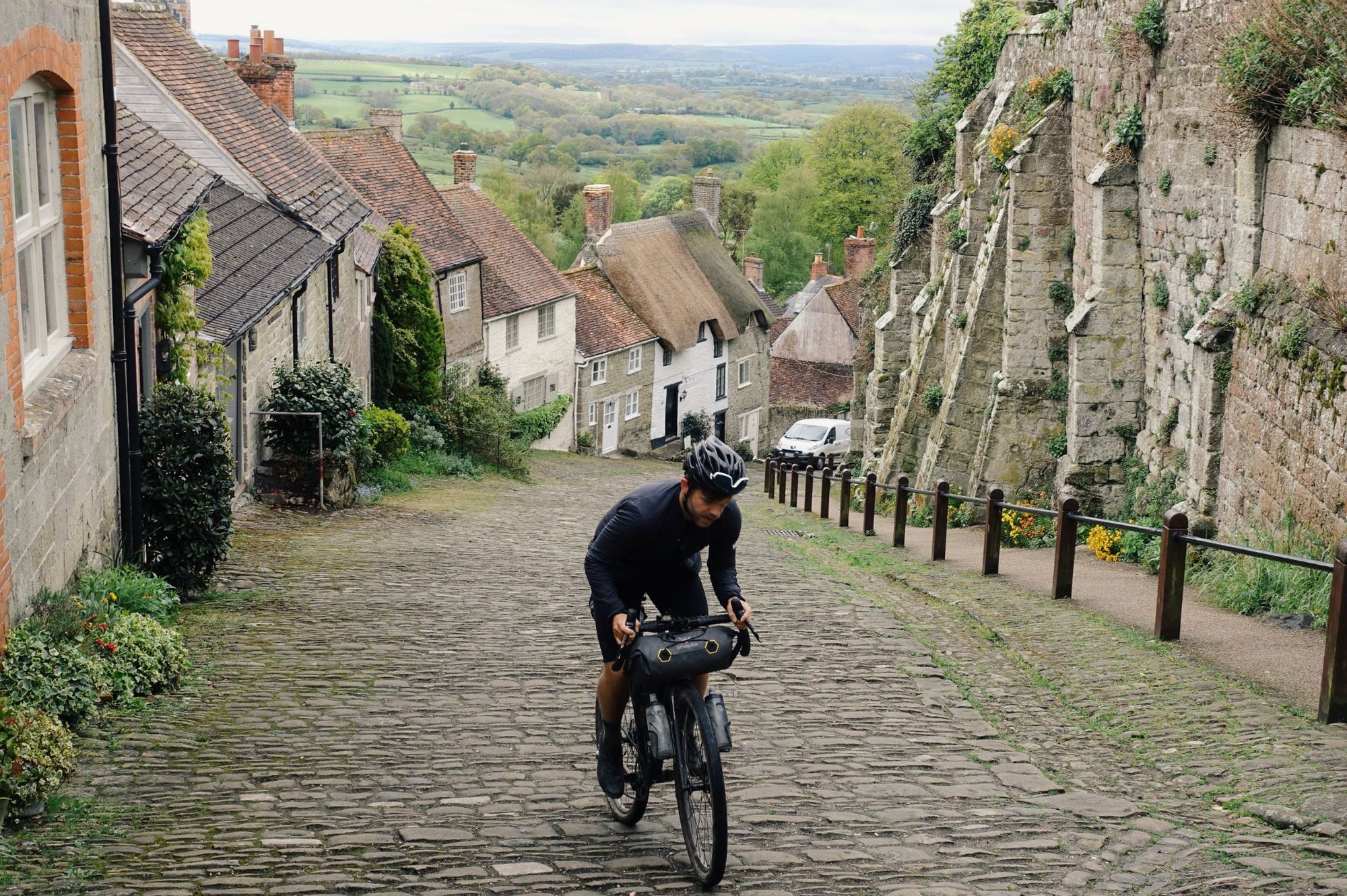 The official website recommends that you ride the route in four to six days, but also adds that ultimately, "how you ride OCW is totally down to you". There are plenty of cities and train stations close to the route (including London), so it's definitely possible to bite off little chunks of the OCW for a ride.
You'll climb Gold Hill, pass Stonehenge and Chequers and ride through the Kings Forest on the route. It's a great new addition for cyclists in the south of England.
9. Plantlife are bringing meadows back to Britain
In the past 100 years more than 97% of Britain's wildflower-rich meadows were destroyed - which is obviously awful news. The good news is that Plantlife, an awesome charity, have led the creation of 5,000 hectares (12,000 acres) of wildflower-rich meadows since 2013. They're backed up by hoards of grassroots meadow groups inspired by recent books from James Rebanks and Isabella Tree, and this year the government's Green Recovery Fund will create another 500 hectares of meadows, with trainee "meadow makers" learning the skills of meadow maintenance. Read more about the meadows in The Guardian.
10. A once-in-a-decade deal was struck to protect nature was struck at COP15
A new deal described as "once-in-a-decade" by The Guardian, was struct at COP15 to protect nature - agreed by almost 200 countries at the UN biodiversity summit.
The agreement was finalised on Monday 19 December in Montreal, Canada, and "includes a global commitment to halt and reverse biodiversity loss by 2030 and to protect 30% of land and oceans by the same date," wrote the UK government.
"The framework also commits to ending human-induced extinctions of known threatened species, such as rhinos and gorillas," they added.
11. A full 173 countries agreed to create legally-binding treaty on plastic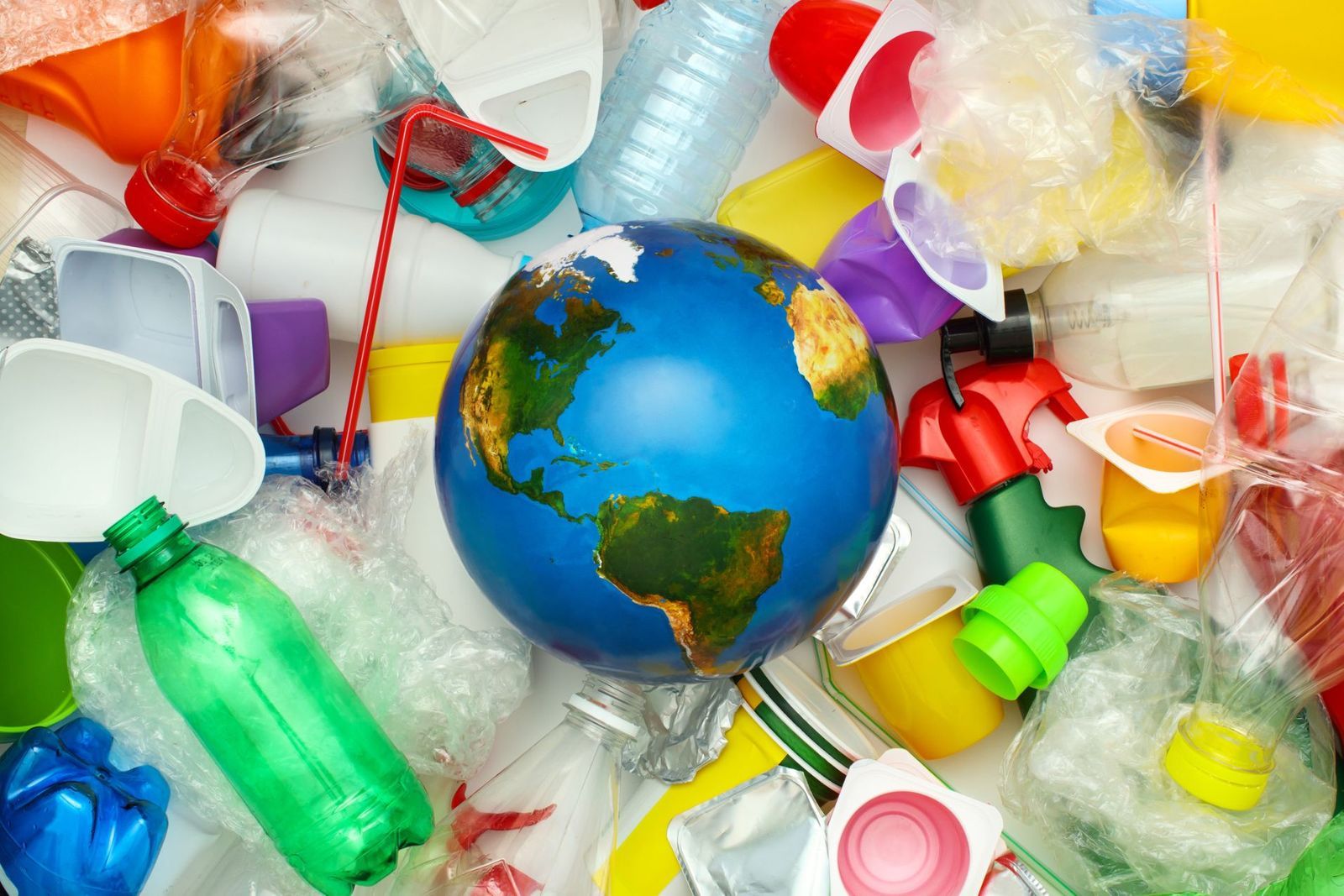 At the start of March, world leaders, environment ministers and representatives from 173 countries agreed to develop a legally-binding treaty on plastics. The idea was agreed at the UN environment assembly in Nairobi, Kenya, and will cover plastics from production to disposal.
The UN Environmental Programme has described it as the "most important multilateral environmental deal since the Paris climate accord". Espen Barth Eide, president of UNEA-5 and Norway's Minister of Climate and Environment, said: "Plastic pollution has grown into an epidemic. With today's resolution we are officially on track for a cure."
12. The economic benefits of sea eagles were shown in Mull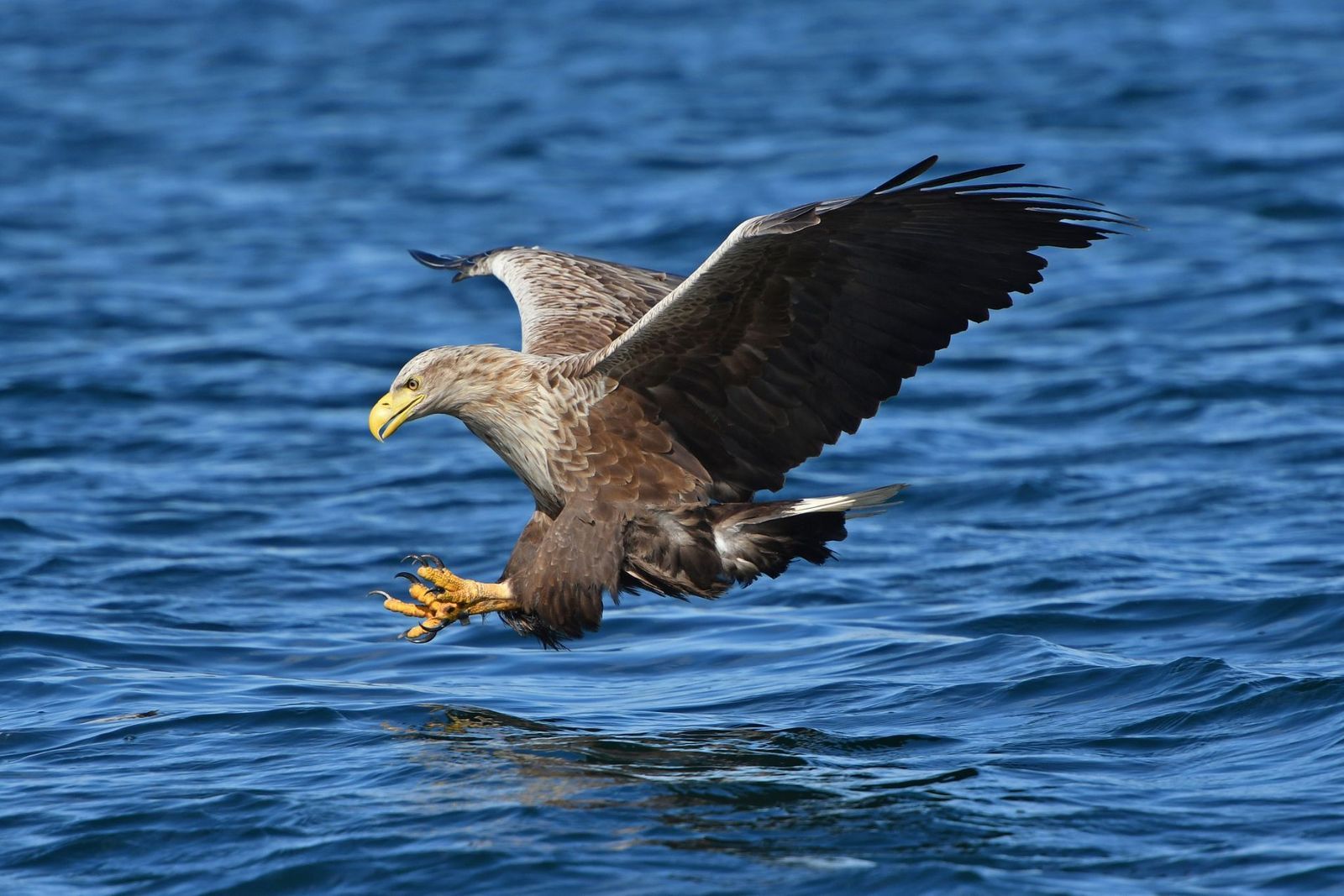 Why bother reintroducing animals to the wild? Well, worldwide studies actually show that not only does reintroducing the right animals to the right places hugely benefit biodiversity in those areas, it also provides a big boost for local communities. This report from the RSPB in April is proof.
White-tailed sea eagles were reintroduced to Scotland in the mid-1970s. Now, they bring in between £4.9m-£8m in tourist spend to the island of Mull alone, support up to 160 jobs, and provide at least £2.1m of local income on the island. The positive benefits are clear to see.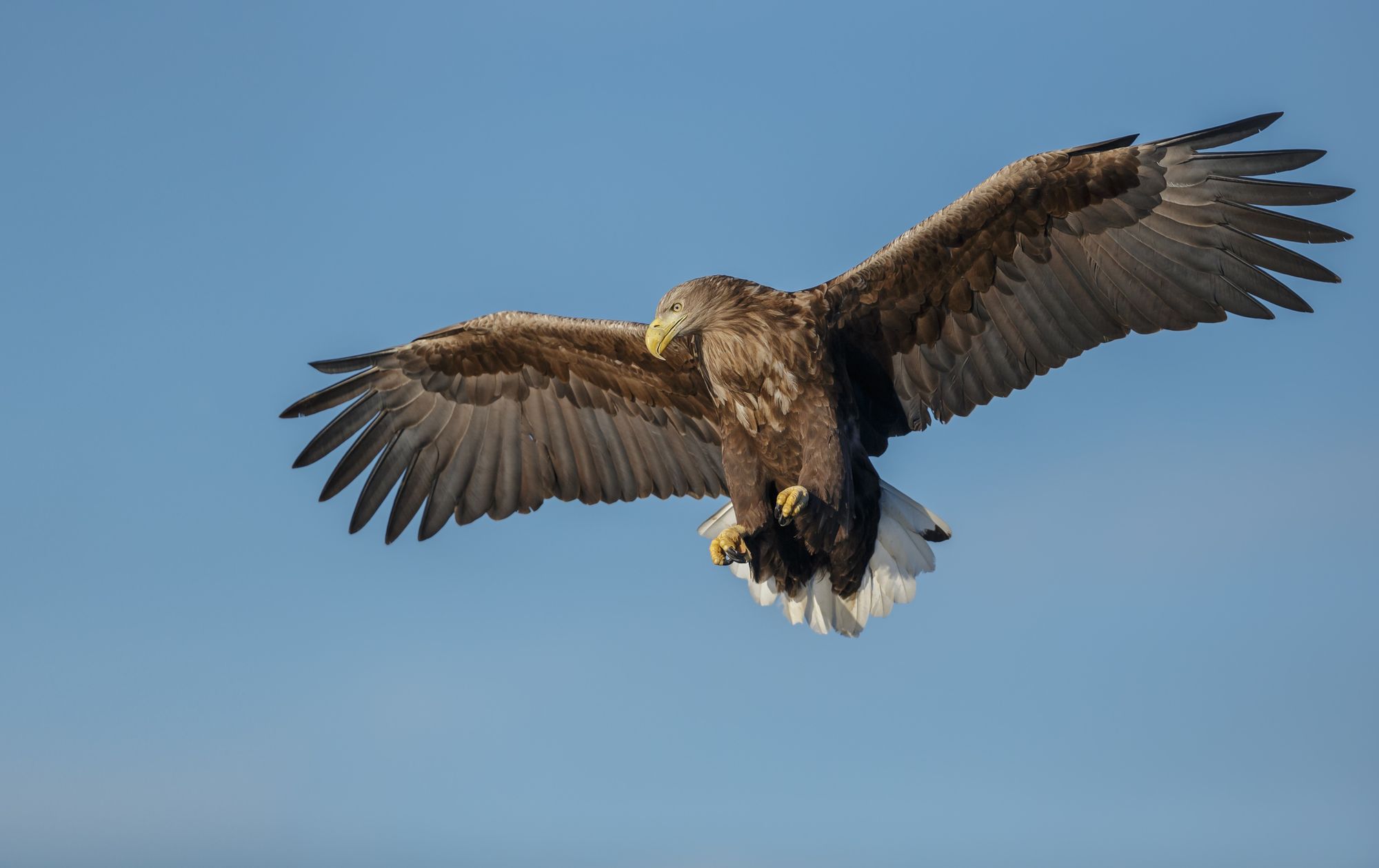 Anne McCall, Director, RSPB Scotland said: "Mull holds an important breeding population of white-tailed eagles, which are an incredible tourism draw for the island. This study makes clear the link between restoring nature and the local income earning opportunities that arise from it.
"What the study can't measure is those human benefits less tangible than economic ones such as physical and mental well-being, public education, and cultural resonance [...] For many people the delight of seeing a white-tailed eagle is reason enough to take care of them, but this study makes clear that the birds can pay their way too."
13. Wind and solar power continued to grow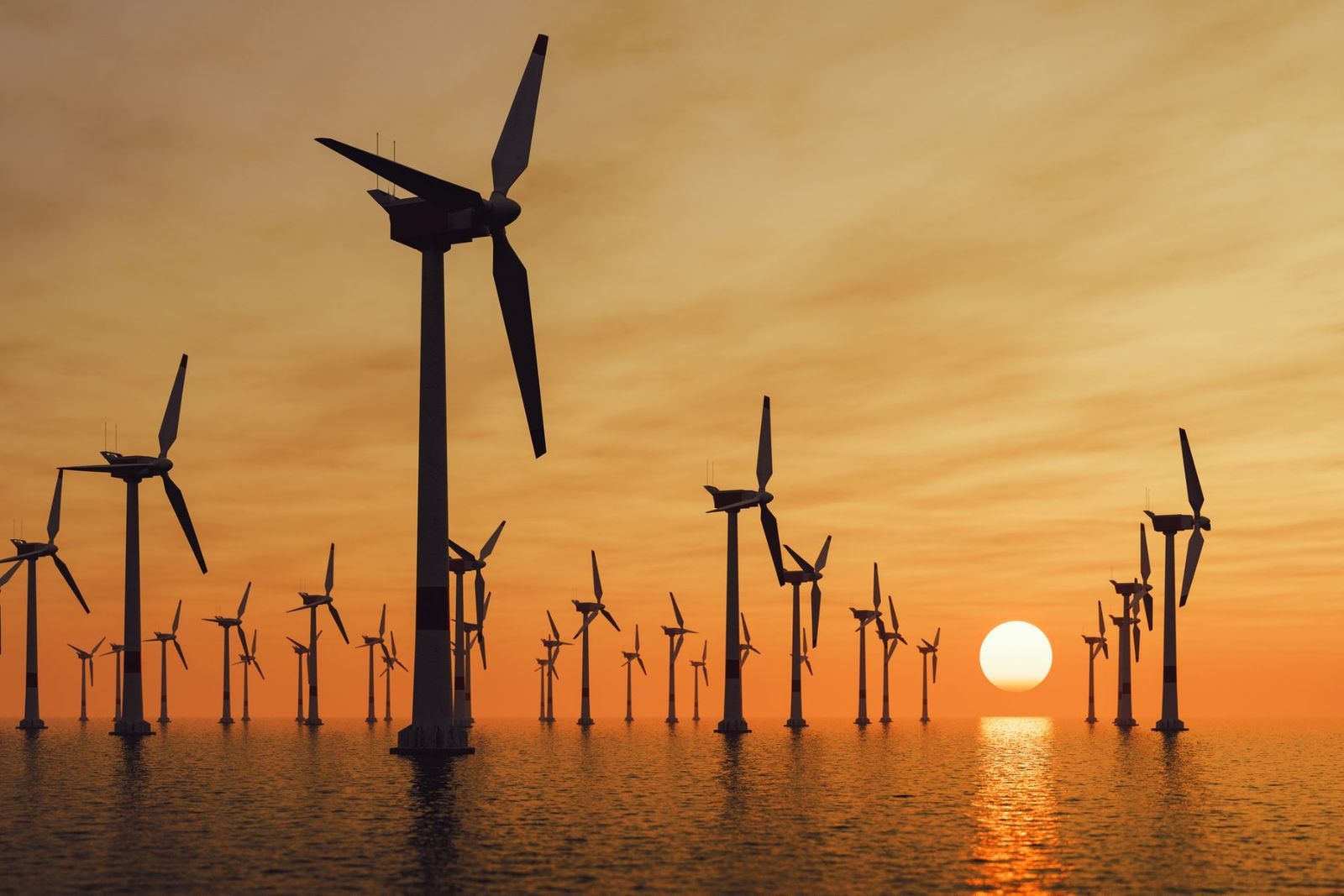 50 countries now get more than a tenth of their power from wind and solar sources, according to a new study from the climate and energy think tank Ember. 10% of global electricity came from wind and solar power, while 38% of global electricity came from clean power last year.
Hannah Broadbent works for Ember, and highlighted that it's not just sunny countries that can generate wind and solar power. "The Netherlands is a great example of a more northern latitude country proving that it's not just where the sun shines," she told the BBC. "It's also about having the right policy environment that makes the big difference in whether solar takes off."
14. Wild animals have legal rights, ruled a court in Ecuador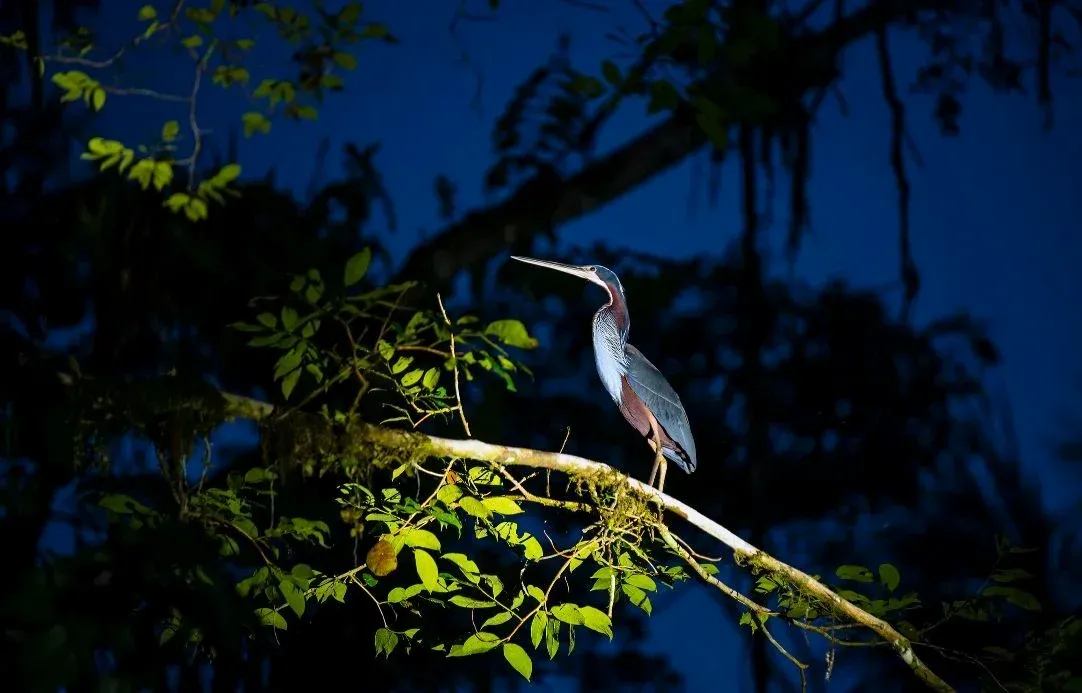 There has been a landmark decision in the high court of Ecuador, where it has been ruled that animals have the legal right to exist, to live free of cruelty, fear and distress, and to develop their innate instincts. The decision centred around a woolly monkey names Estrellita, and the first application of the "rights of nature" - laws that establish legal rights for an ecosystem - to a wild animal.
"While rights of nature were enshrined in the constitution, it was not clear prior to this decision whether individual animals could benefit from the rights of nature and be considered rights holders as a part of nature," said environmental lawyer Hugo Echeverría. "The court has stated that animals are subject of rights, protected by rights of nature." More via the Smithsonian.
15. It was proven that mushrooms can talk to each other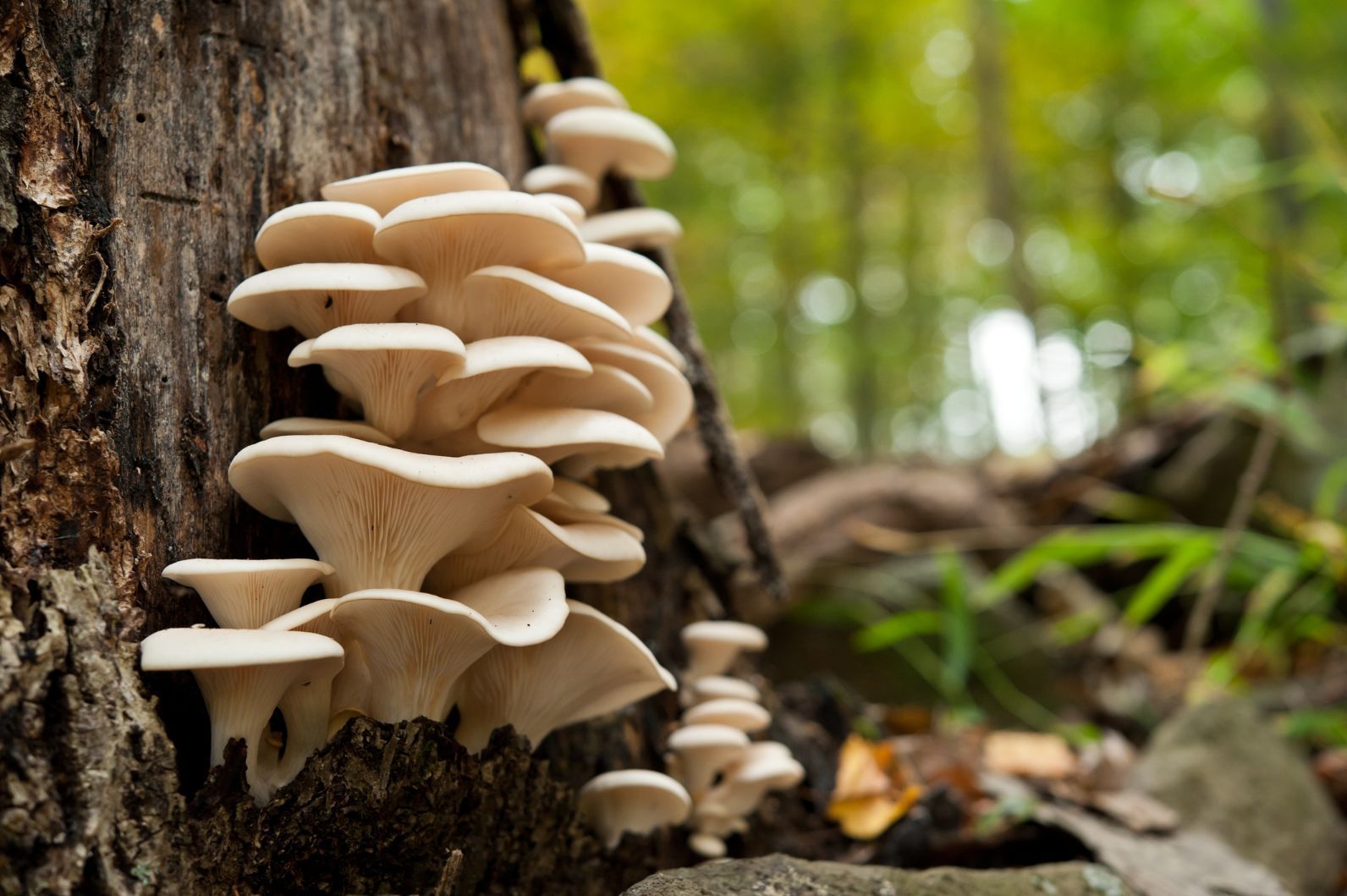 The more we find out about the natural world, the more apparent it is how little we know at all. Take this. A new study has shown that while mushrooms seem fairly silent, they may in fact be communicating with one another in a style that shares similarities with human speech.
Mathematical analysis of electrical signals generated by four species of fungi found that there were spikes which clustered into trains of activity, resembling a vocabulary of up to 50 words.
"We do not know if there is a direct relationship between spiking patterns in fungi and human speech. Possibly not," said Prof Andrew Adamatzky of the University of the West of England. "On the other hand, there are many similarities in information processing in living substrates of different classes, families and species." Read more on The Guardian.
16. A new 600-mile multi-use trail network was born in California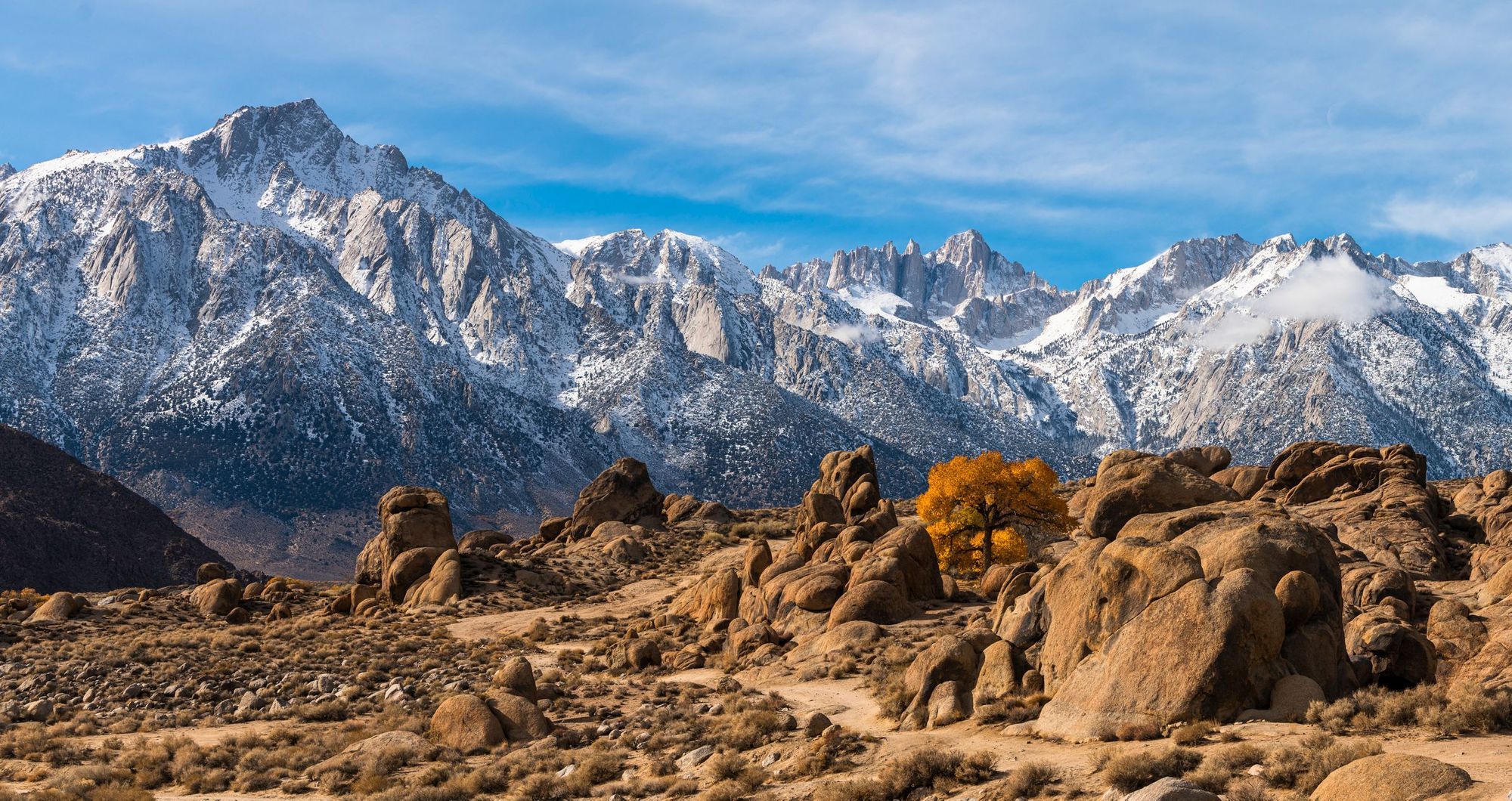 California's Sierra Nevada is a stunning, relatively undiscovered region of mountains, lakes and pine forests. A new trail network now aims to unlock the region for adventurers. The goal: to connect 15 mountain towns in the Sierra Buttes (the "Lost Sierras") via a 600-mile network of multi-use trails, suitable for biking, hiking and horseback riding.
The Lost Sierra Route traces a former mail route established during the Gold Rush, when stagecoaches travelled to remote mining towns. It's a gravel track that passes along the River Yuba, across jagged peaks and alpine meadows.
"It's not necessarily an A-Z trail. You can hop between different communities and choose your own adventure. You could visit each mountain town and make a 600-mile loop," Project Coordinator Trinity Stirling told Lonely Planet.
The Connected Communities project, as it's known, is not only about opening up the region. It's also about revitalising a region affected by economic hardship since the end of the Gold Rush, caused by loss of mining, the Great Recession, and more recently wildfires and COVID-19.
17. Wainwright's Coast to Coast route became an official National Trail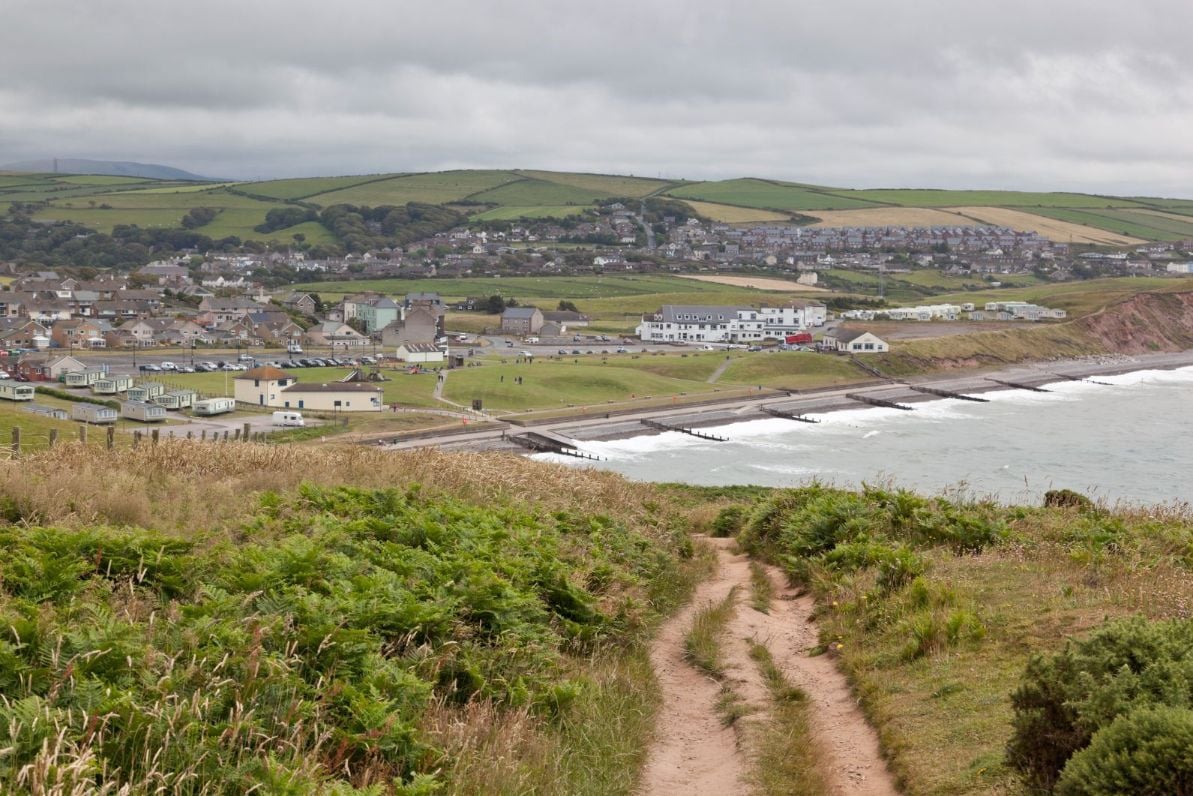 The Coast to Coast walking route from St Bees in Cumbria to Robin Hood's Bay in the North York Moors National Park has long been a popular route. It was originally devised by Alfred Wainwright, renowned for his work in the Lake District, in his 1973 book A Coast to Coast Walk. Wainwright stated that there "surely cannot be a finer itinerary for a long-distance walk" than this one - and now, it's set to become Natural England's newest National Trail.
The route will take you to some of the most beautiful areas in England, passing through the Lake District, the North Pennines Areas of Outstanding Natural Beauty (AONB), Yorkshire Dales and the North York Moor National Park. The trail's new designation will see the route recorded on Ordnance Survey maps in its entirety for the first time - though it's long been walked unofficially.
18. Germany and Spain pioneered free and affordable train travel schemes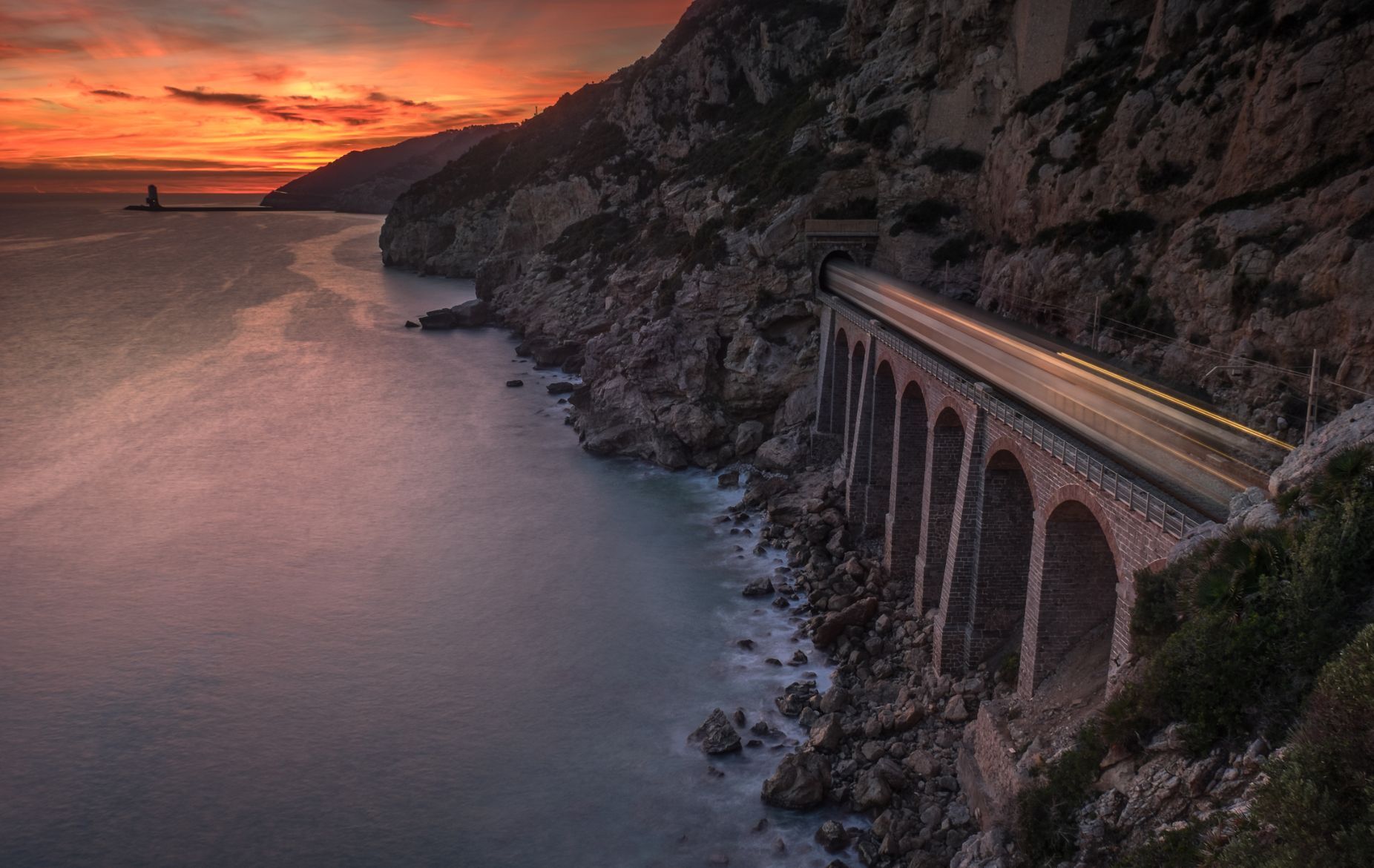 Remember when Germany introduced a monthly nine-euro ticket that gave people access to unlimited travel on regional trains? Well, shortly after, Spain went one better, and implemented an "100% discount" on commuter routes and medium-distance routes for the rest of the year. The idea is to help get people out of cars, and to help tackle the cost of living crisis.
Not to be outdone, Germany made a version of their monthly ticket a permanent installation. For €49 a month, you can travel around the country on as many regional trains as you want.
19. France became the first European country to ban fossil fuel ads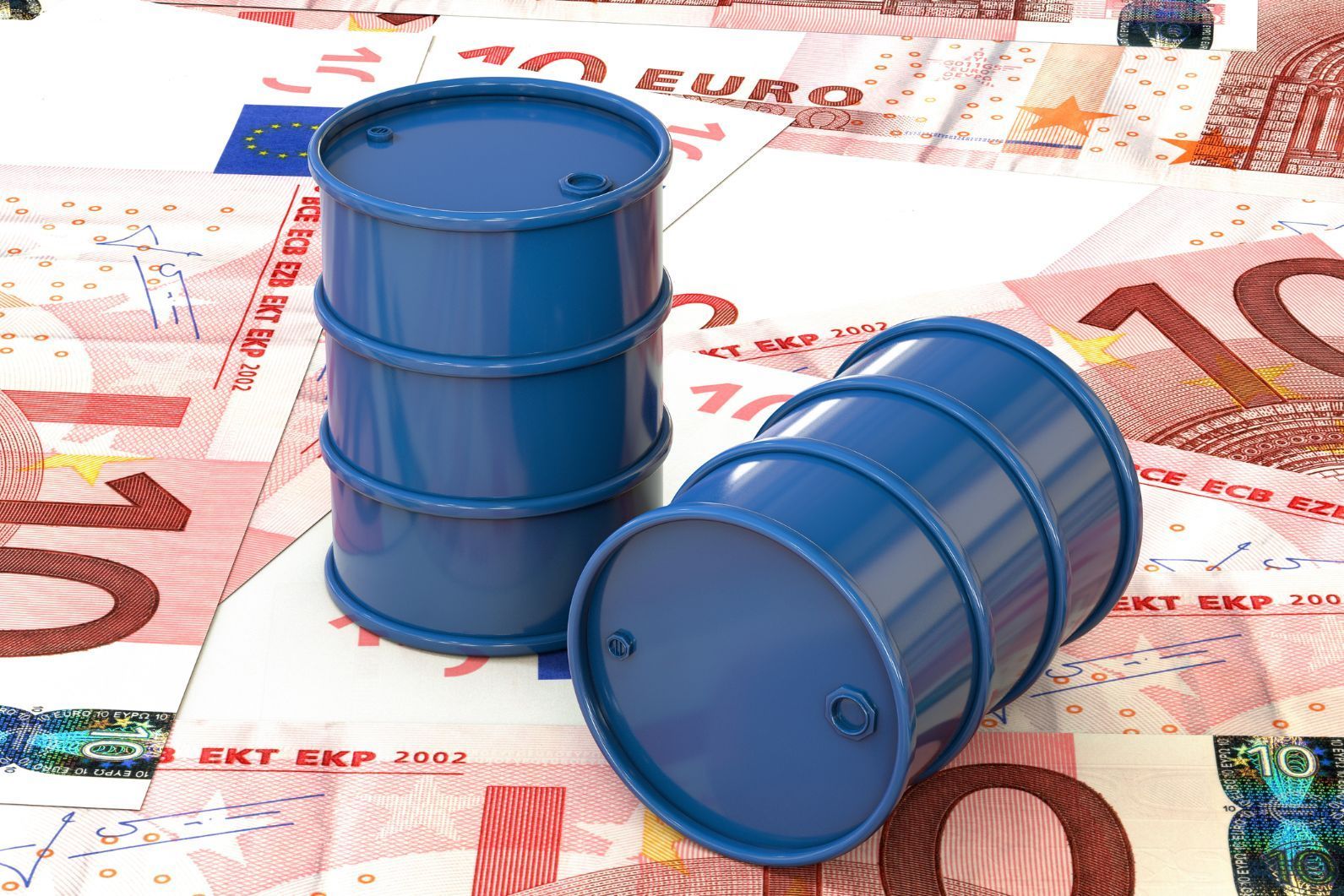 On 22 August, France announced a new climate law that prohibits adverts for fossil fuels and energy products related to fossil fuels, such as petrol, energy from combustion of coal mining and more. Adverts for natural gas are still allowed - which has been criticised by Greenpeace France - but the country intends to introduce another set of rules in June which may change this.
The idea was proposed in France as part of a climate change convention in 2019. Amsterdam also introduced rules last year which prohibit ads from fossil fuel companies and the aviation industry, but France's move to make this a country-wide rule could set a precedent for other European countries to do the same.
Plus, all large car parks in France (those with 80-400 spaces) must now be covered by solar panels, in new legislation introduced in November. Owners of car parks will have five years to comply, with the French government believing that the new rule could generate up to 11 gigawatts of power. It's this sort of forward-thinking idea that could make a huge impact, if adopted worldwide.
20. Patagonia's owner gave away the company to fight the climate crisis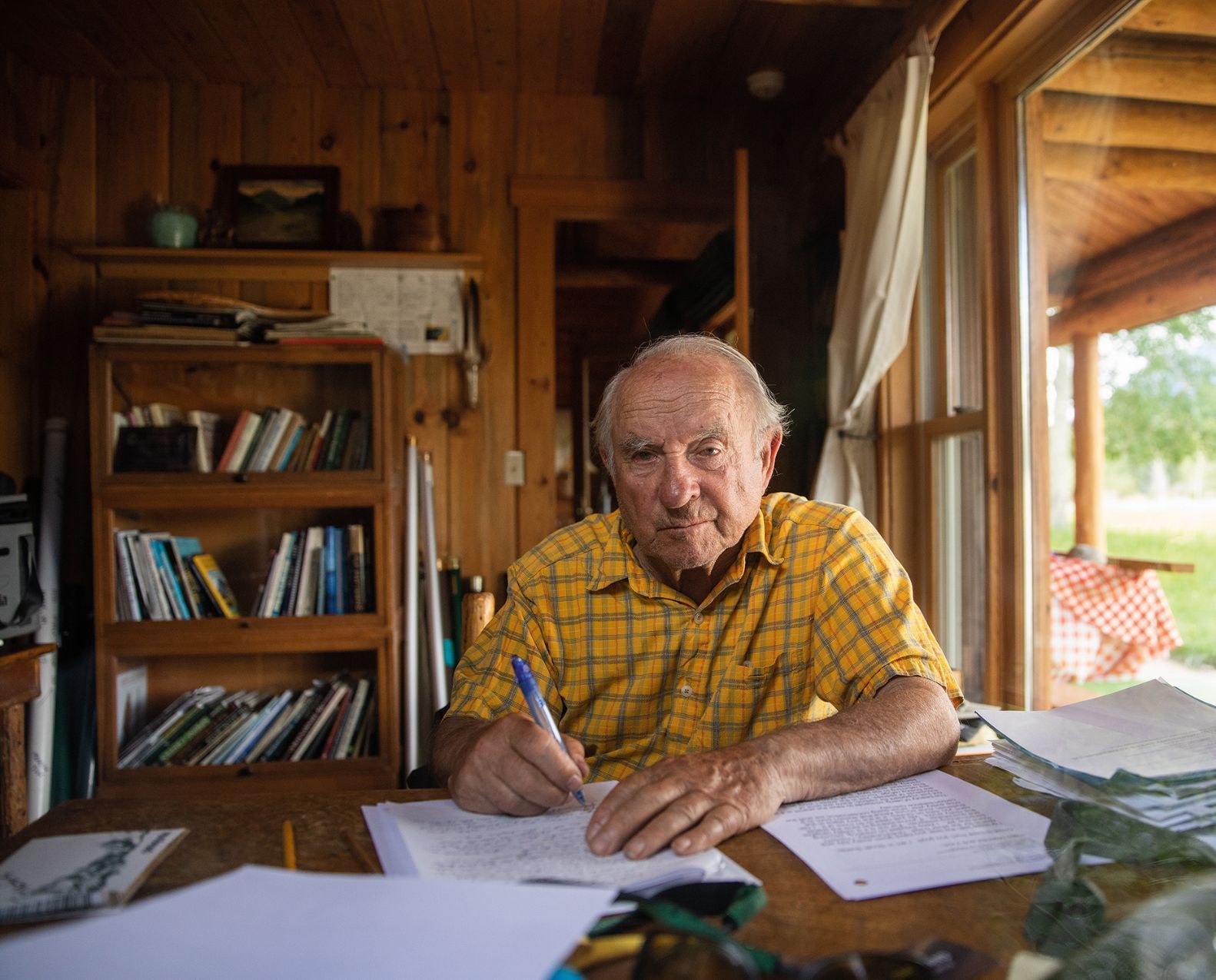 The founder of Patagonia, Yvon Chouinard, has been described as "setting a new example in environmental corporate leadership" after giving his entire company away in a bid to fight the Earth's climate crisis.
Chouinard handed the company over to a structured trust and non-profit, designed to put Patagonia's profits into saving the planet. "As of now, Earth is our only shareholder," the company announced. "ALL profits, in perpetuity, will go to our mission to 'save our home planet'." Read more via BBC.
21. Lula vowed to defend the Amazon after winning Brazilian election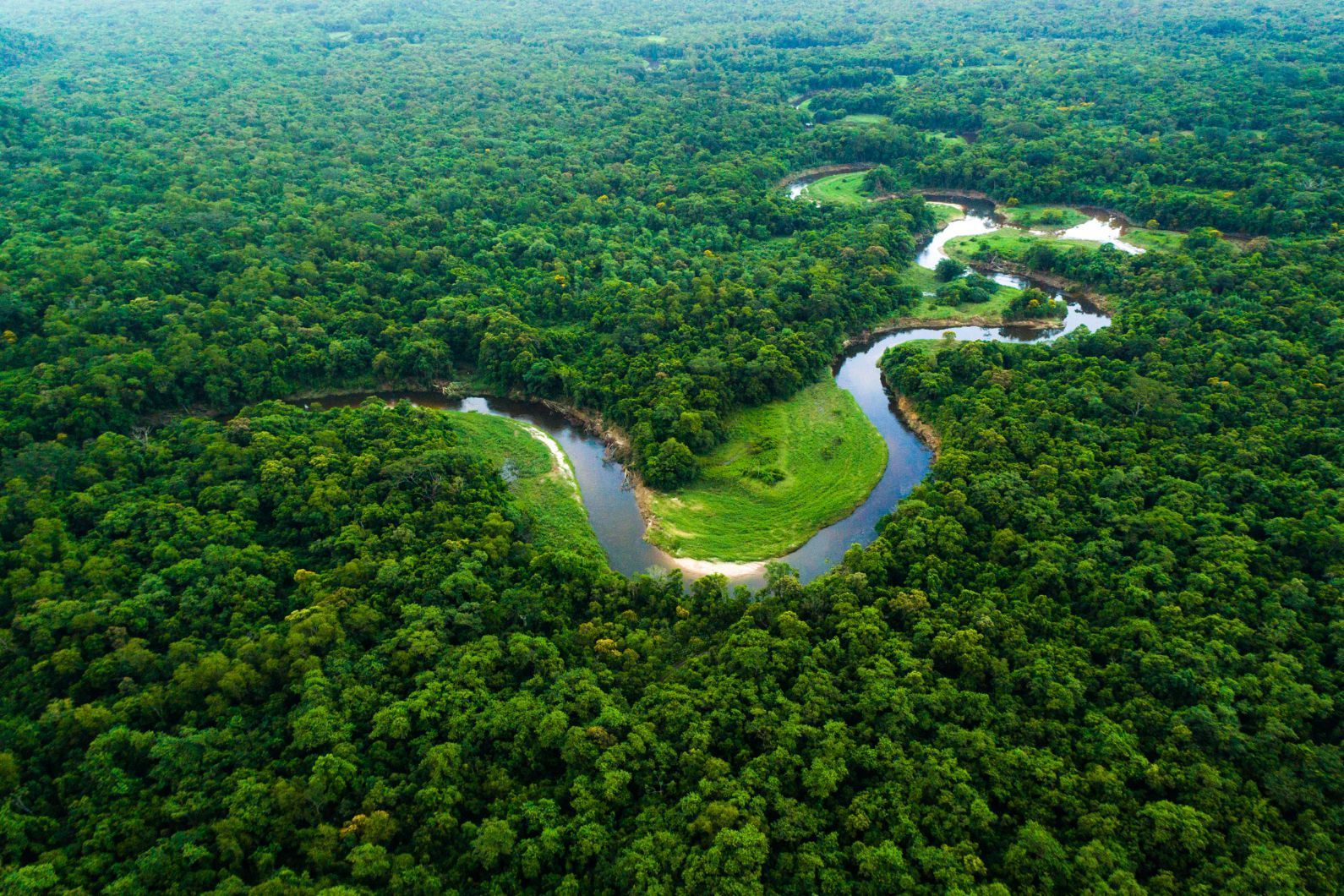 Luiz Inácio Lula da Silva, better known as Lula, beat the incumbent Jair Bolsonaro in the Brazilian election on Sunday 30 October to once again become the President of Brazil, having previously held the position from 2003-2010. The result will transform the manner in which the Amazon rainforest is managed.
"Let's fight for zero deforestation," he said, in his first speech as president elect. "Brazil is ready to resume its leading role in the fight against the climate crisis, protecting all our biomes, especially the Amazon Forest." He emphasises that he would prioritise living trees and rivers over wood harvesting and gold extraction.
Jonathan Watts is a journalist based in the Amazon, and said: "I can't remember any leader – in Brazil or any other country – devoting so much time and energy to nature and the climate at such a moment."
22. A new study showed that trees may contain up to twice as much carbon as previously thought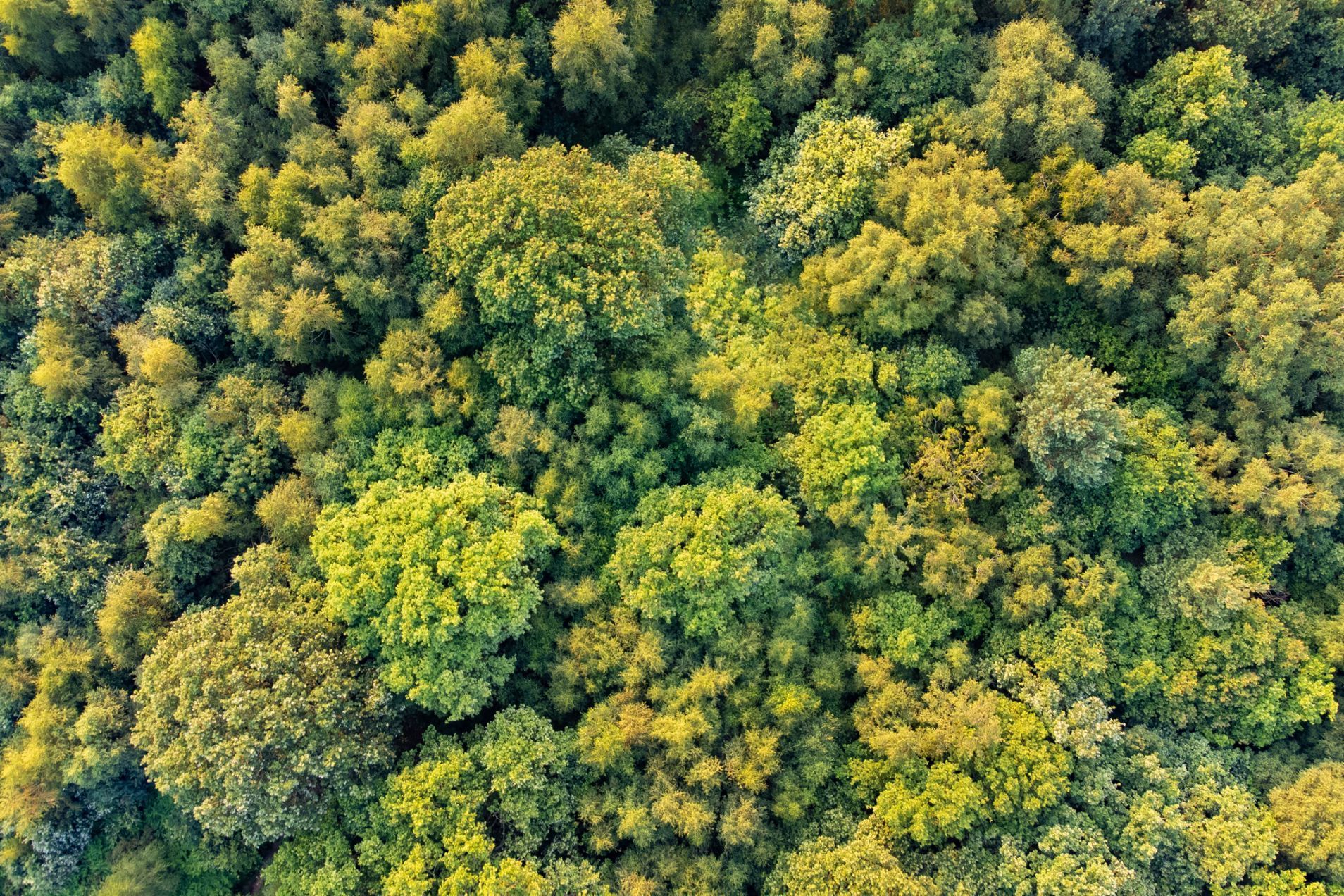 A new study has found that trees may store up to twice as much carbon as we previoulsy thought. The study used lasers and 3D-scanning to map out around 1,000 trees in Wyhtam Wood in Oxfordshire. It found that, particularly old trees, stored more carbon than previously thought - meaning our wonderful forests are worth even more to our world than we thought.
"When you know the density of the wood, you can convert volume into mass," Prof Mat Disney, from UCL, told BBC. "About half of that mass will be carbon, half is water."
Dr Kim Calders, from Ghent University said: "There has probably been an underestimation of carbon in UK woodland, but probably across Europe as well."
Inspired? Check out our list of 23 great adventures for 2023 now!