Adventuring has never been more important. As John Muir put it, over a century ago, "thousands of tired, nerve-shaken, over-civilized people are beginning to find out that going to the mountains is going home; that wildness is a necessity." In 2022 we sought solace in trips that took us back to basics. We savoured wild camping in some of the world's remotest spots and looking up at a sky full of stars, instead of a computer screen. We enjoyed the adrenaline rush of white water rafting, and the challenge of climbing rugged, cloud-wrapped peaks.
2023 will be no different. We're planning some epic adventure challenges and we'd love for you to come along for the ride. Make this year the one you book the adventure you've always dreamed of, be it an ascent to Everest Base Camp or an expedition into the heart of the Amazonian jungle. We've got 23 different  trip ideas for you, to some of the world's wildest corners. If you're up for the challenge, that is...
1. Sea Kayak Around Mexico's Isla Espiritu Santo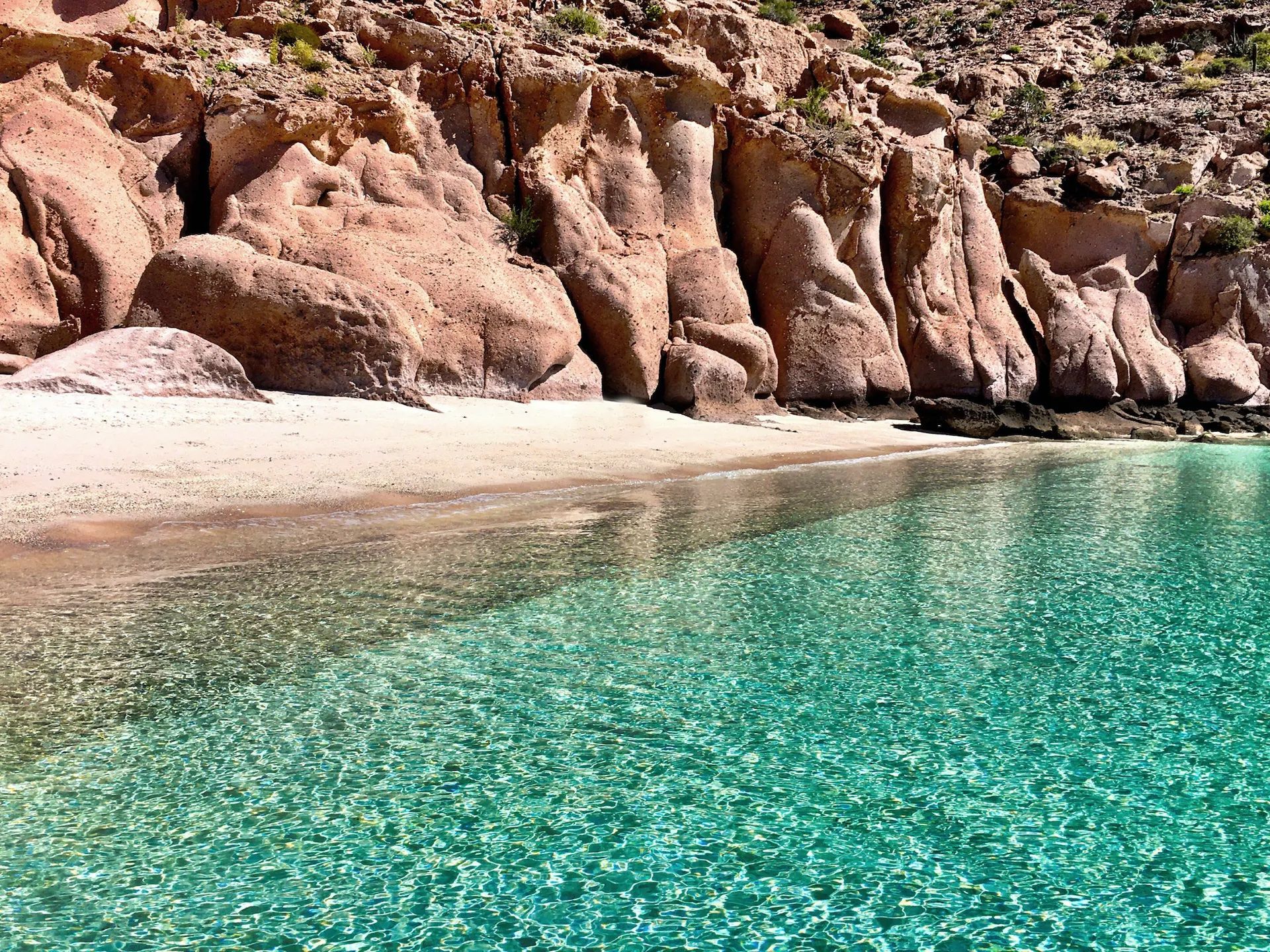 Explore one of the remotest corners of Mexico's popular Baja California peninsula, and enjoy the turquoise seas and cloudless skies without the crowds. You'll be circumnavigating the UNESCO-designated Isla Espíritu Santo by kayak. Paddle round its dramatic volcanic coastline, wild camp on deserted beaches and snorkel with tropical fish and playful sea lions. You'll be blown away by the beauty and diversity of this striking island.
Duration: 10 days Difficulty: Moderate
2. Adventure Hiking in Jordan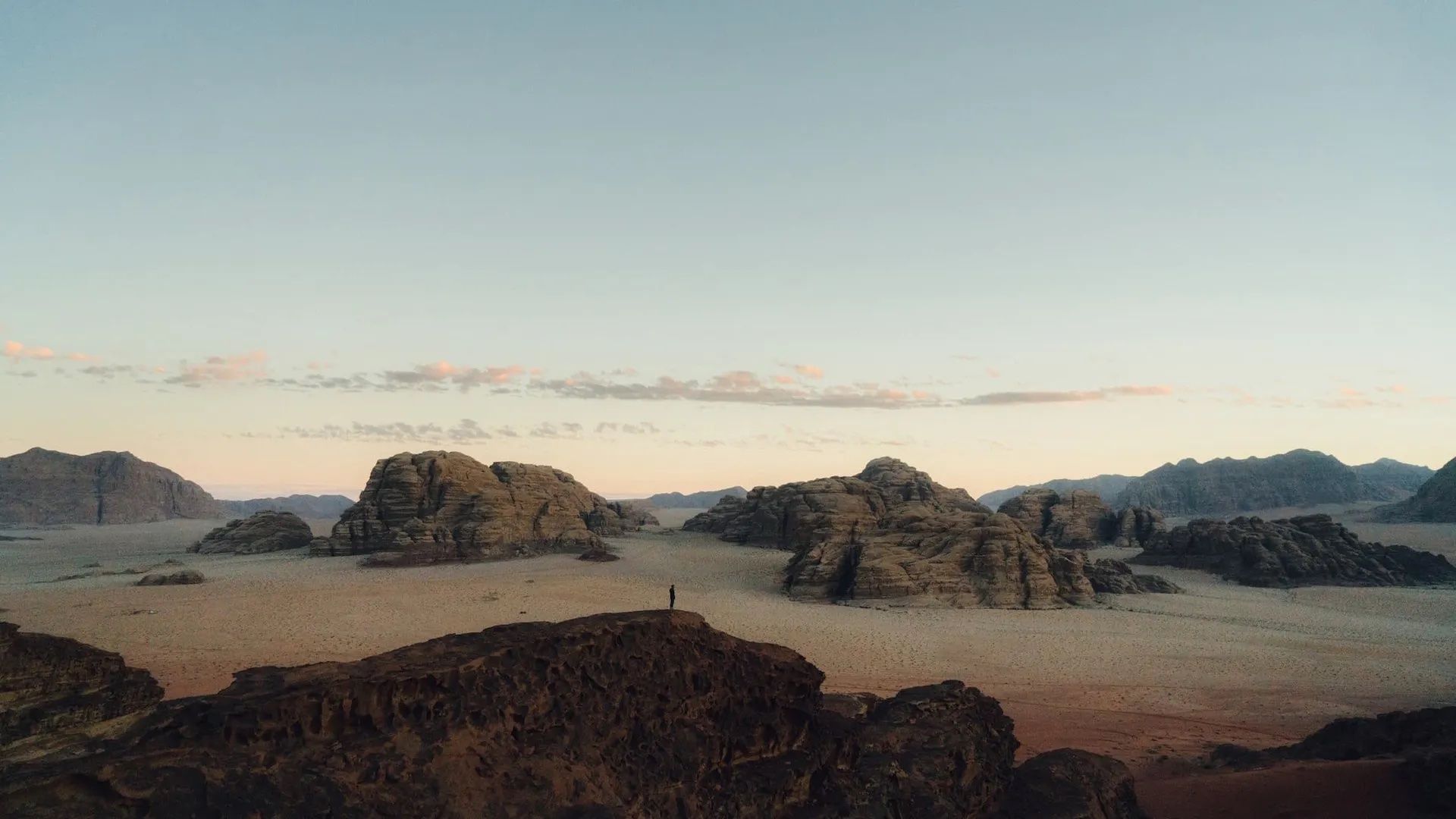 Explore this fascinating country of vast otherworldly deserts, rugged peaks and ancient cities on foot in this epic hiking adventure. You'll summit Jordan's highest peak, Um Ad Dami (1800m) and hike a rarely-used route to the sandstone city of Petra, which offers up panoramic views. You'll even have a chance to sleep in a Bedouin camp in the desert, where you'll try traditional food and experience a beautiful sunset.
Duration: 5 days Difficulty: Moderate
3. The 3 Peaks Challenge in Morocco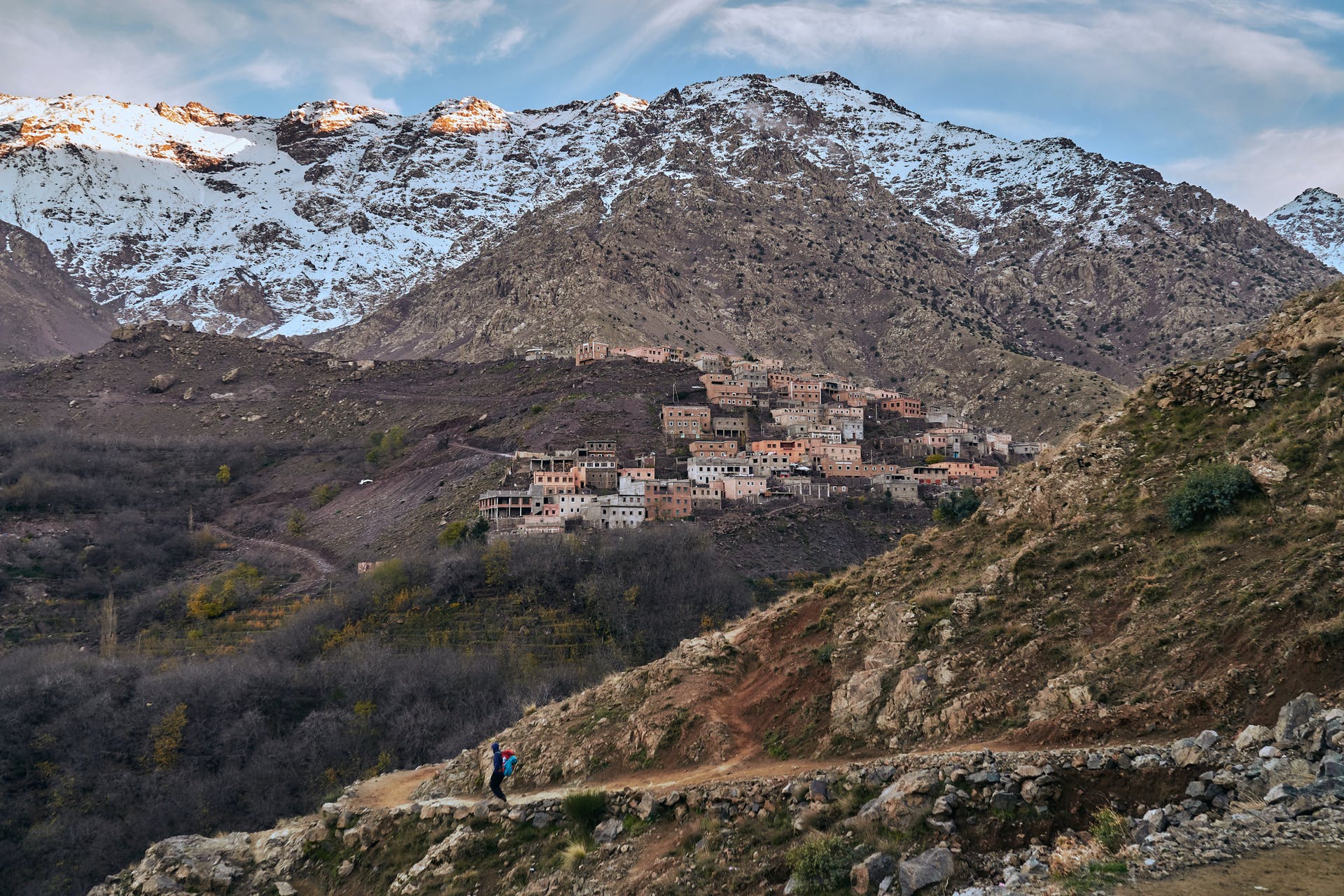 Tackle three 4000m+ summits back-to-back on this tough but rewarding traverse of the High Atlas Mountains. Scramble with Berber guides to the top of Mount Toubkal (4167m) and the double summits of Mount Ouanoukrim: Timzguida (4089m) and Ras (4083m) and stay in scenic mountain refuges along the way. You'll be treated to amazing sunrise and sunset views of the craggy Atlas Mountains, a part of the world untouched by mass tourism.
Duration: 5 days Difficulty: Challenging
4. Climb Mount Maglic in Bosnia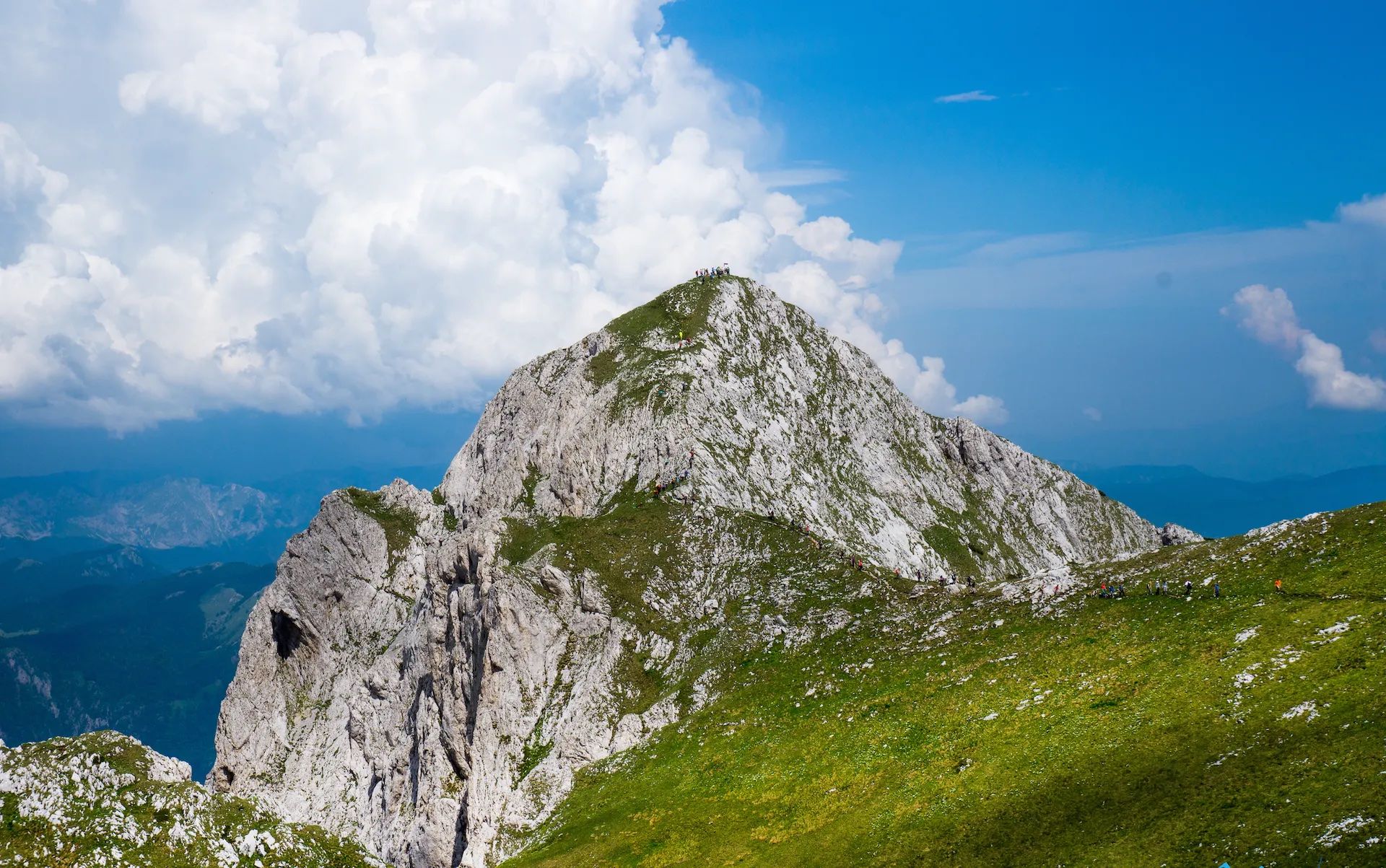 If it's not possible to take two weeks off work or away from family, then this is the adventure for you. Over an action-packed weekend you'll hike to the summit of Mount Maglić (2,386m), the highest peak in the little-explored Bosnia and Herzegovinia. You'll also have a chance to explore the dramatic wilderness of Sutjeska National Park that surrounding the mountain. Come and see why it's one of our most popular adventure weekends for yourself!
Duration: 3 days Difficulty: Moderate
5. Wild Cycling Expedition in Uganda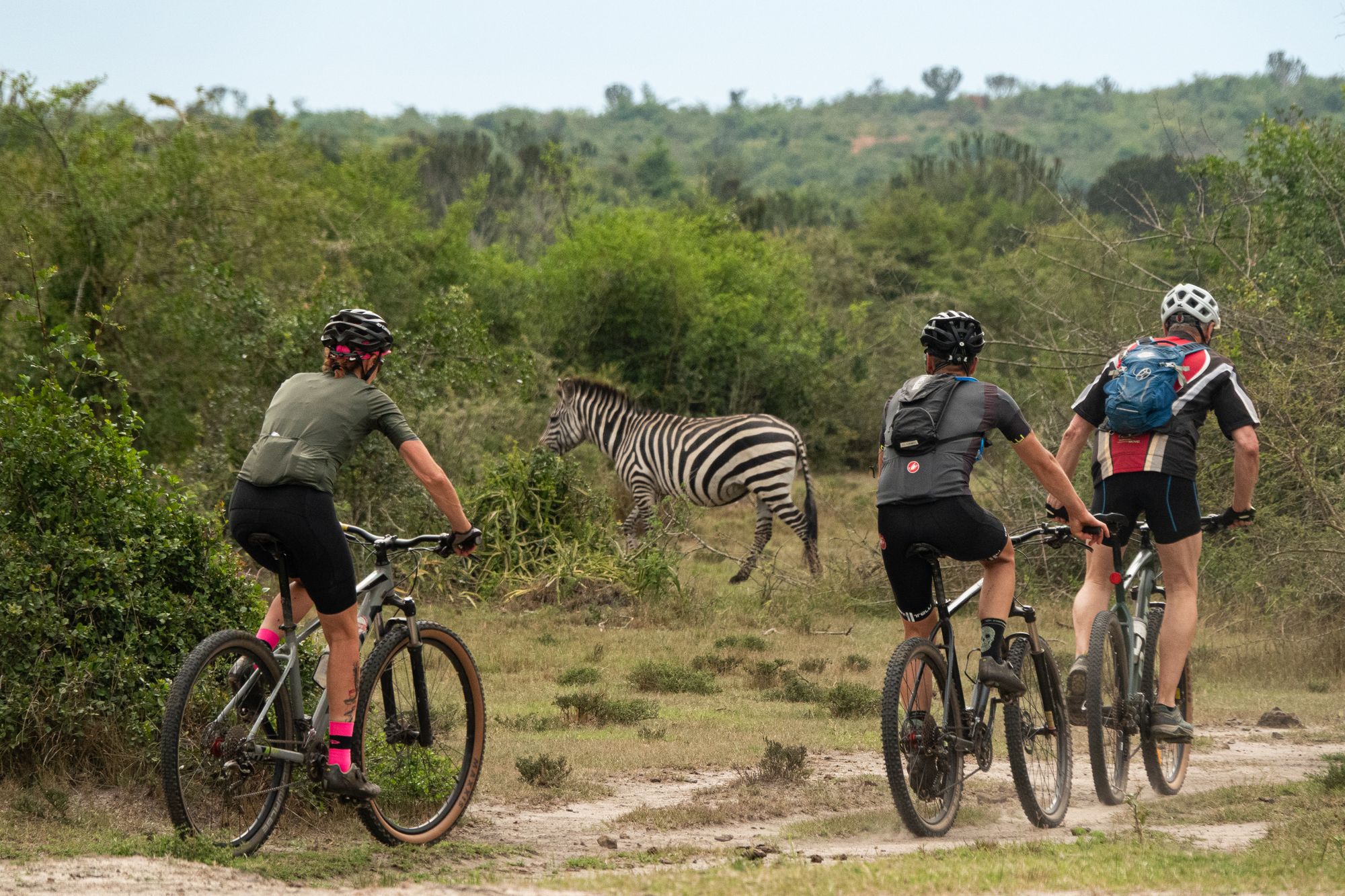 In this epic gravel biking expedition you'll pedal over 400km in the heart of East Africa and cross the equator. Riding dirt roads and wild savanna on a challenging self-powered journey, you'll cycle through the Queen Elizabeth National Park and Bwindi Impenetrable Forest. Safari from your saddle in Lake Mburo National Park - eyes open for elephants, buffalo and crocodiles.
Duration: 11 days Difficulty: Challenging
6. 100km Canoe Expedition Across Scotland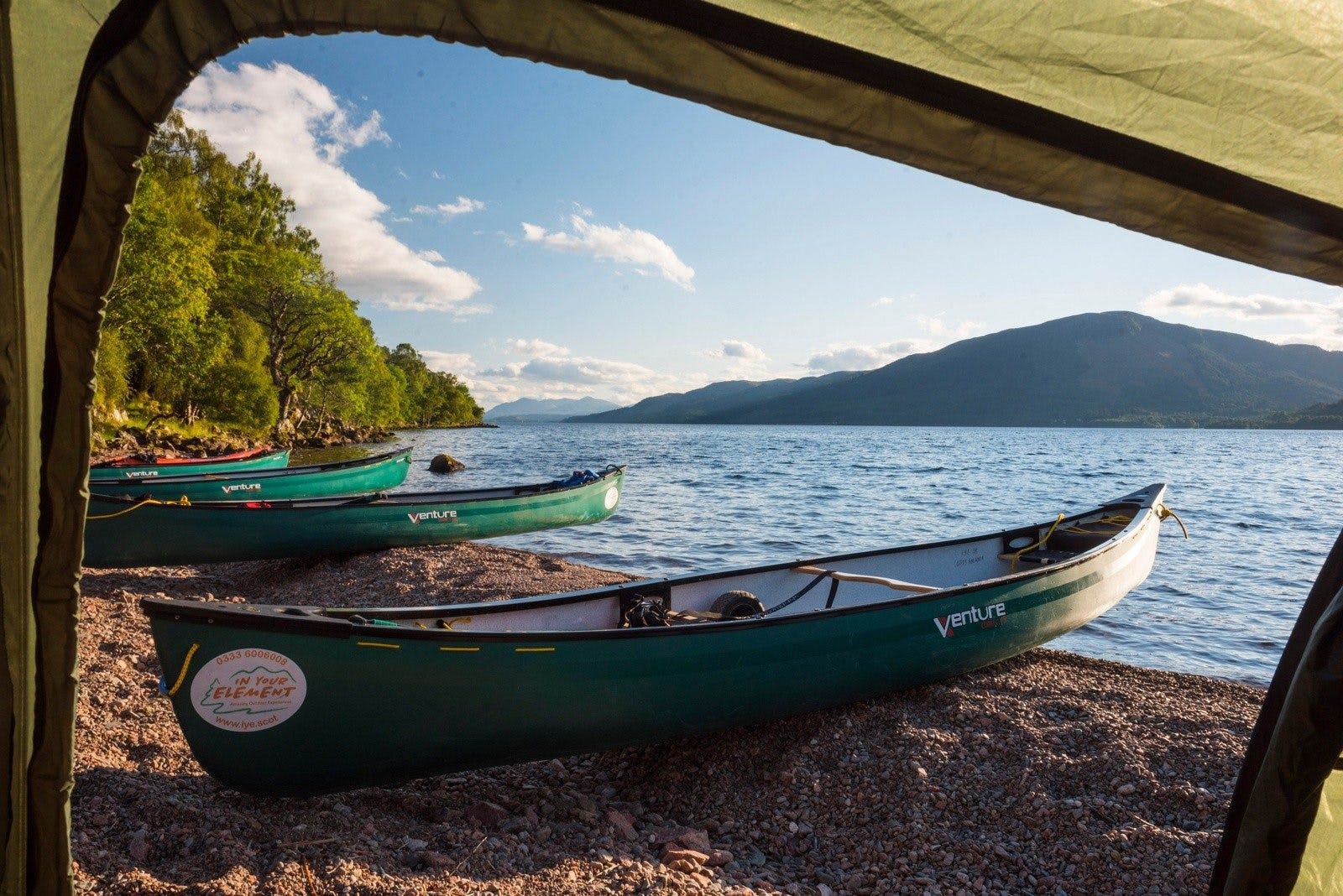 If you're keen on a UK adventure challenge, then we recommend this 100km kayaking expedition, which takes you across Scotland from Fort William in the west, to Inverness in the east along the Caledonian Canal. You'll paddle the Great Glen Trail, crossing the legendary Loch Ness, and wild camp on the water's edge surrounded by some of the UK's highest mountains. While you need to be physically fit to take part, kayak training will be provided.
Duration: 5 days Difficulty: Moderate
7. Climb Mount Toubkal: The Winter Edition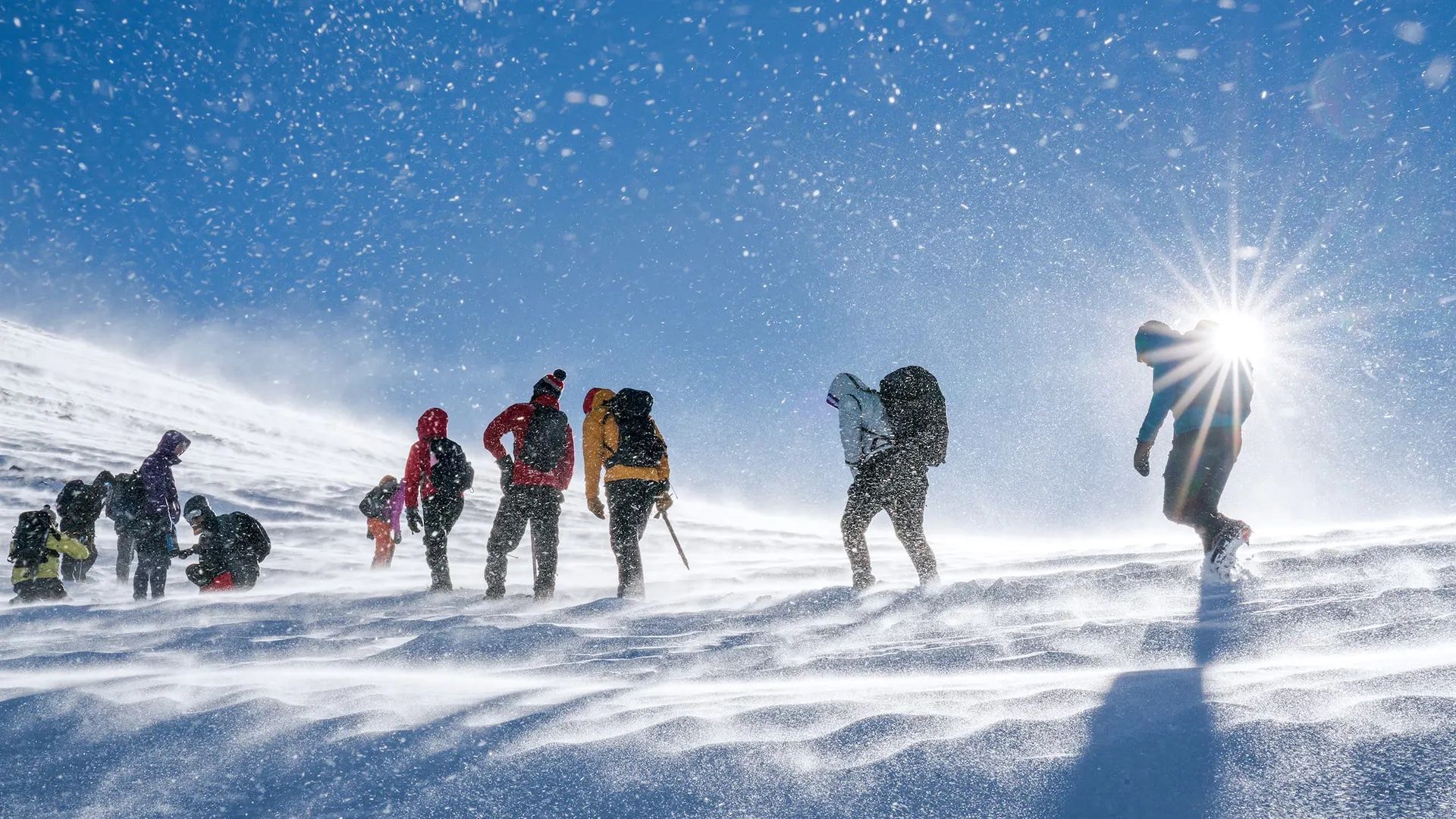 If you're an experienced hiker wanting to push yourself to your limits over a long weekend, then this is the adventure challenge for you. You'll climb Mount Toubkal (4,167m), Morocco's highest mountain, in the height of winter. To reach the top you'll battle high winds, sub-zero temperatures and trails covered in snow. But the feeling when you reach the top is unsurpassed.
Duration: 4 days Difficulty: Tough
8. The Balkan 3 Peaks Challenge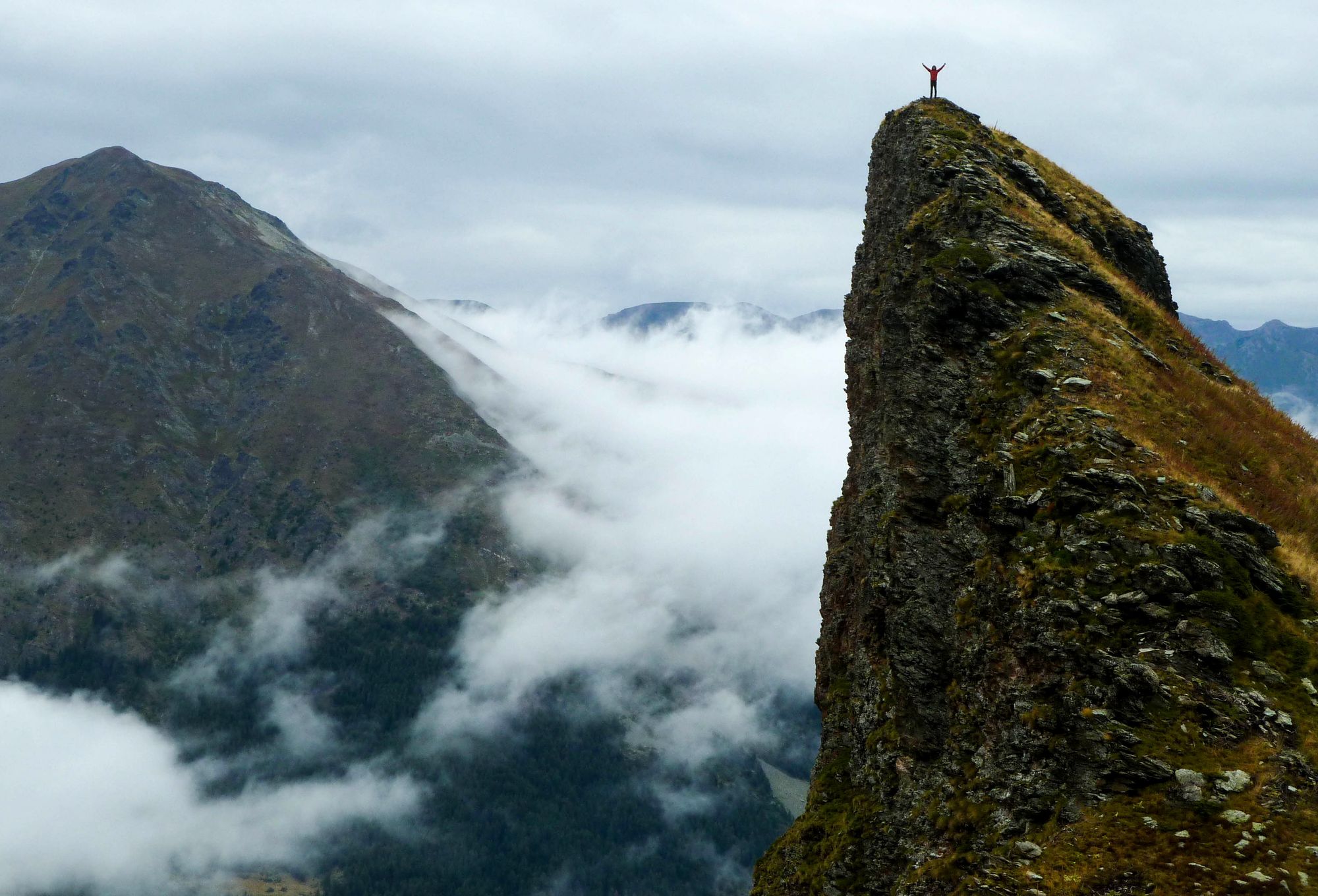 This one's a toughie: you'll tackle three summits across four countries in the wild heart of the Western Balkans. Trek remote trails and over mountain borders as you scramble to the summits of Mount Gjeravica (2656m), Mount Zla Kolata (2534m) and the shared summit of Mt Korab (2764m) - the highest points in Albania, Kosovo, Montenegro and North Macedonia. Sail across Lake Koman, bed down in a shepherd hut and fuel up on 'slow' food in the heart of the Accursed Mountains as you go.
Duration: 7 days Difficulty: Tough
9. Alaskan Wilderness Kayak Expedition
Power yourself along Alaska's wild coast on a stunning journey where you'll encounter more animals than people. Paddle into Bears' Kitchen and the iceberg alleys of the Shoup Glacier Marine State Park. Watch out for orcas, humpbacks, bald eagles, bears and rafts of sea otters in the Prince William Sound. Wild camp in remote spots, feasting around the campfire under the stars. The trip concludes in Colombia Bay, where you'll be treated to the thunderous spectacle of glaciers calving into the bay around you.
Duration: 8 days Difficulty: Challenging
10. Welsh 15 Peak Challenge, UK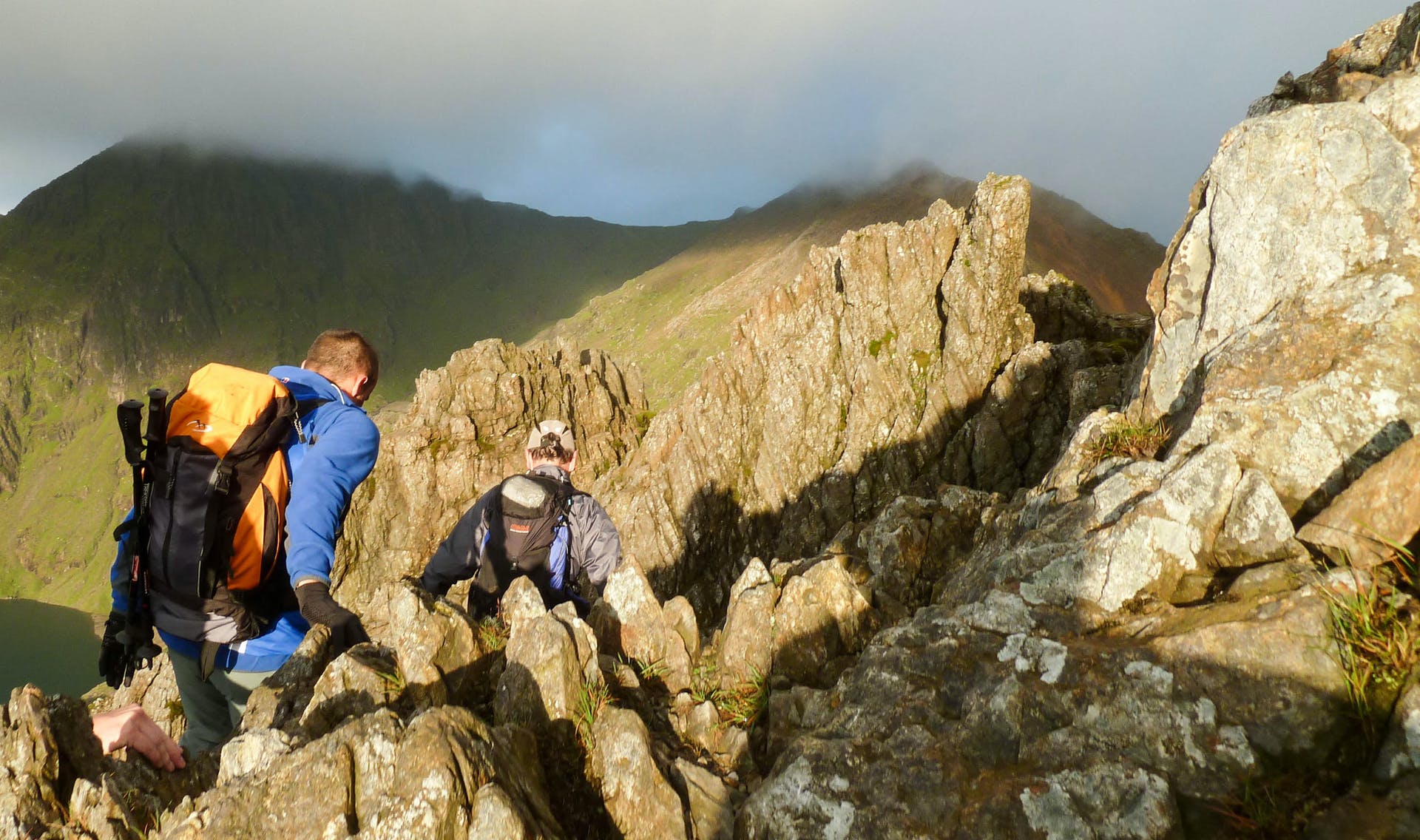 Tackle the highest peaks in Wales in an action-packed weekend. You'll hike through the Carneddau, Glyder and Snowdon ranges, ascend ridges, cross linked peaks in rapid succession and experience the stellar views and natural beauty of Snowdonia, the largest National Park in Wales. 15 mountains. 4000m of gain. One incredible weekend.
Duration: 4 days Difficulty: Challenging
11. Climb Mount Kilimanjaro and Go on Safari, Tanzania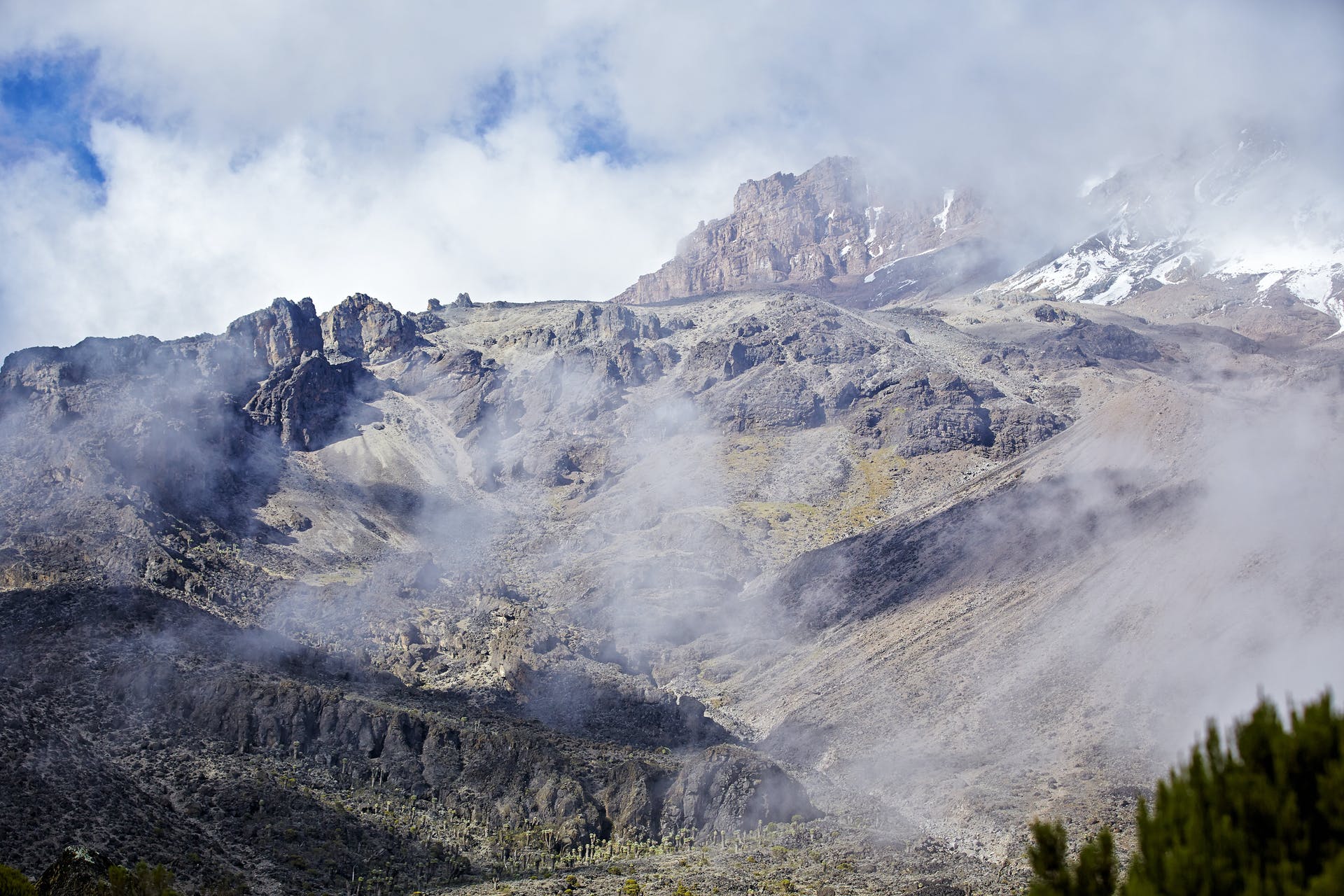 Climb to the summit that's on every adventurer's hit-list – the mighty Mount Kilimanjaro, all 5895m of her. Trek through forest, over moorland and under a glaciated precipice via the Machame Route, considered to be the most scenic way to the top of Africa's highest peak. And there's no need to go home as soon as you've descended - stick around for a few days and head out on safari. The Ngorongoro Crater is home to some 25,000 mammals, including the endangered black rhino.
Duration: 11 days Difficulty: Challenging
12. Arctic Circle Fat Bike Expedition, Norway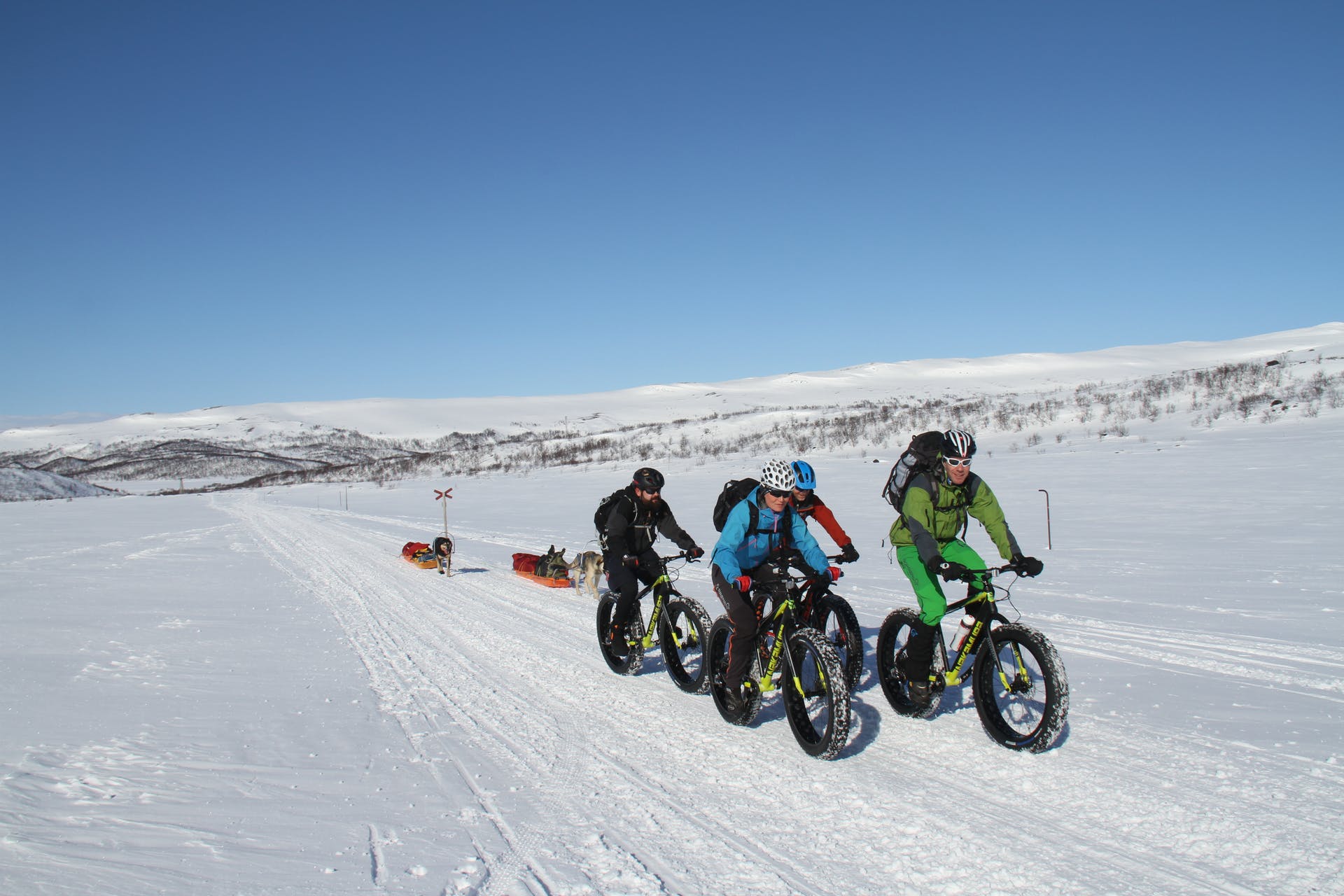 Spend five days on an Arctic cycling tour across the Finnmarksvidda mountain plateau in the Arctic Circle, accompanied by a team of huskies. You'll pedal up remote snow trails and across frozen lakes. You'll pass by migrating herds of reindeer and indigenous Sami herders, and if you're lucky you'll catch sight of the northern lights. Treat yourself to a sauna after a hard day of pedalling, before bedding down in a remote hut or cosy canvas igloo.
Duration: 5 days Difficulty: Challenging
13. 250km Self-Powered Coast to Coast Expedition Through Costa Rica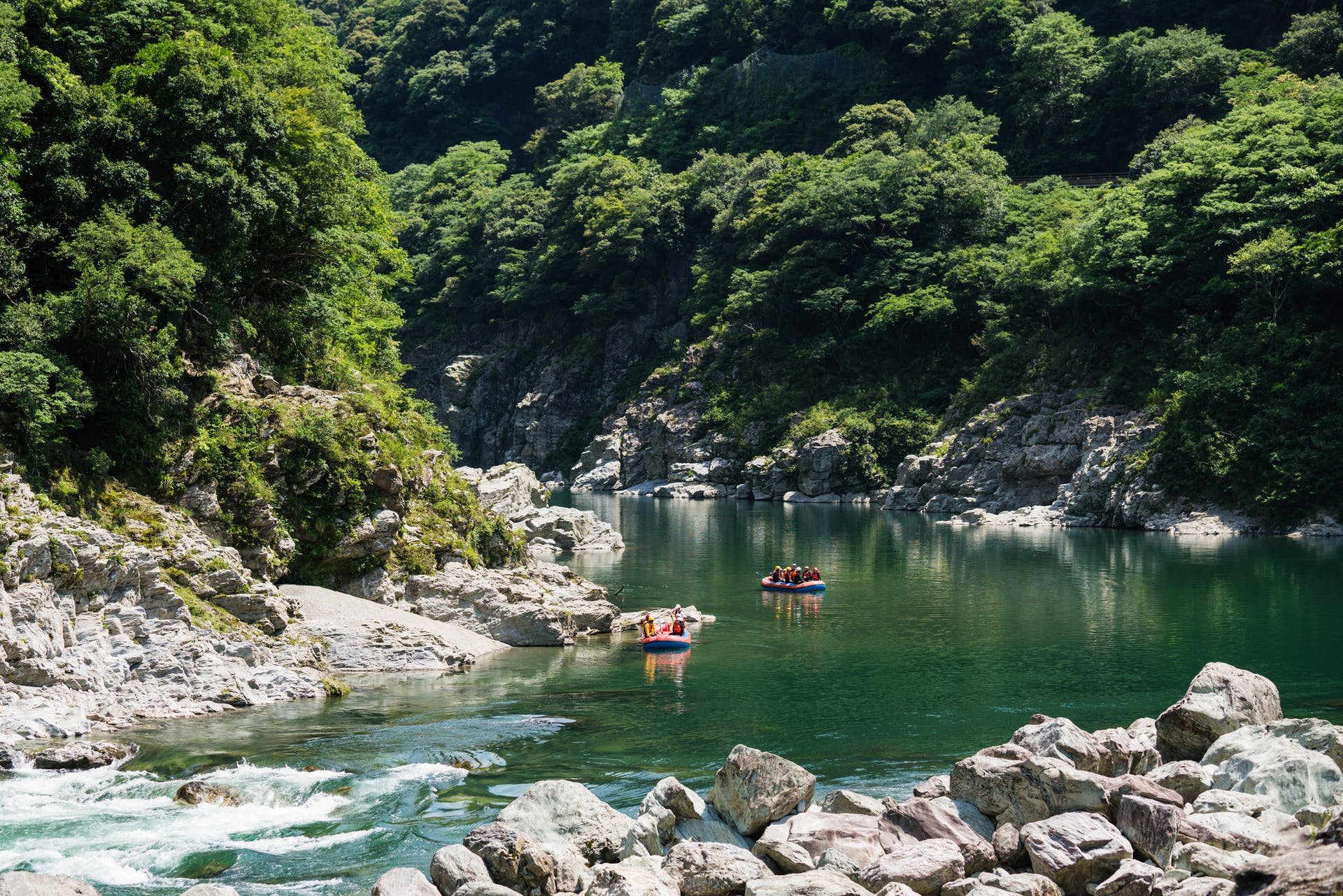 Hike, bike and paddle 250km across one of the world's most biodiverse countries, travelling from the Pacific Ocean to the Caribbean Sea. Journey through cloud forest and virgin rainforest teeming with wildlife before heading up and over the Continental Divide. Rest up in eco-lodges on the banks of the Pacuare River and cool down in secret swimming spots along the way.
Duration: 12 days Difficulty: Challenging
14. Isle of Rum Expedition, Scotland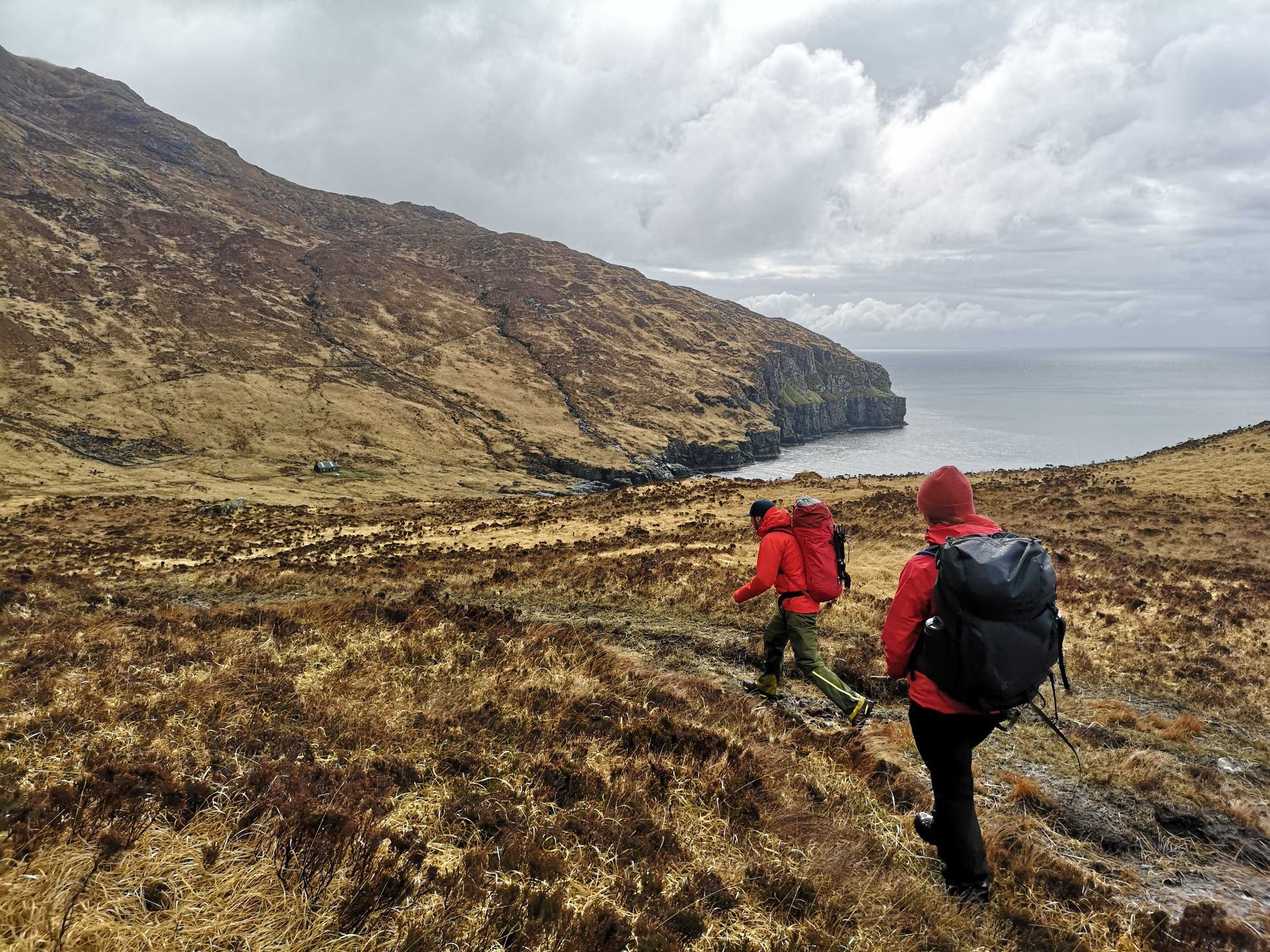 A UK adventure challenge that will take you to Rùm in the Scottish Inner Hebrides, an island of no roads, forgotten castles and a mere 29 residents. Traverse the six rocky peaks of the Rùm Cuillin ridge, wild camp in deserted spots alongside rocky shorelines, and keep watch eagles, otters, seals, dolphins and the ubiquitous red deer.
Duration: 5 days Difficulty: Challenging
15. Climb Mont Blanc, France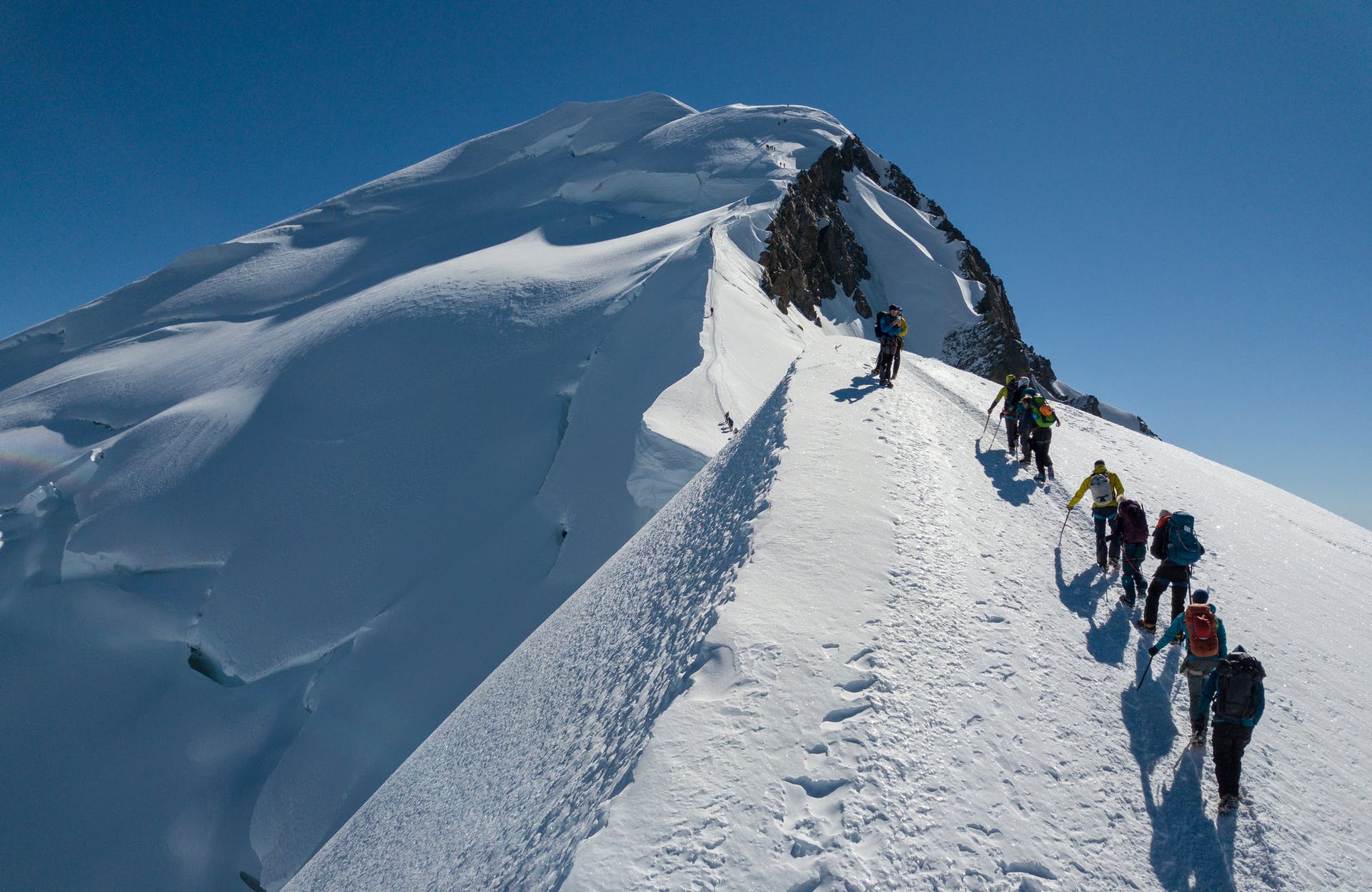 Tackle the mountaineer's mountain. Sitting at 4,180m, Mont Blanc is the highest point in western Europe, regarded by many as the birthplace of modern mountaineering. Climb in a group of just four people and summit Mont Blanc on a Monday, the quietest day to attempt this legendary peak. You'll push yourself to the limits - completing the challenge will provide you with a sense of achievement you'll carry with you for years.
Duration: 8 days Difficulty: Tough
16. The Ultimate Volcano Adventure in Nicaragua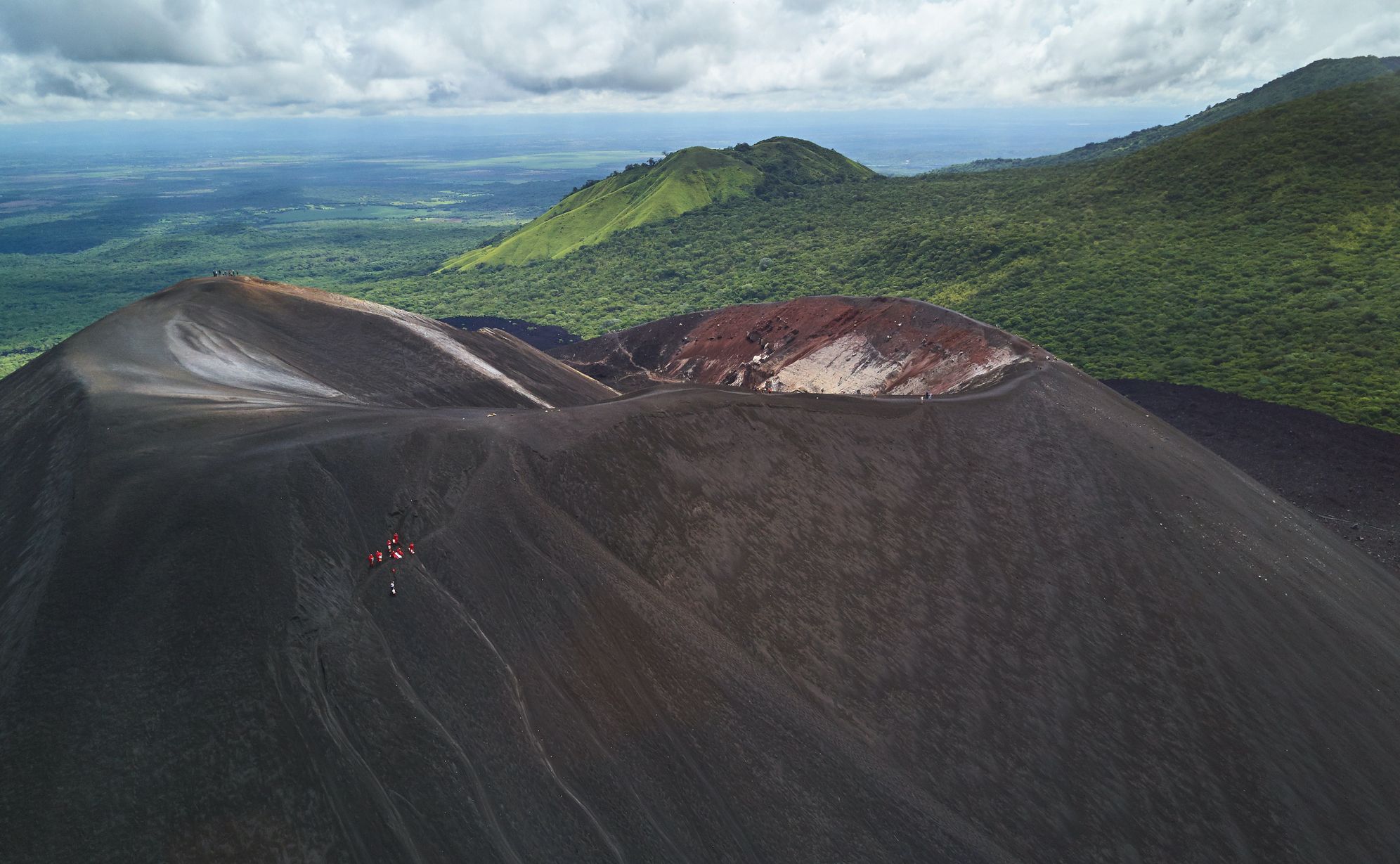 Stand atop geological giants spanning the spine of Nicaragua's Pacific highlands. Summit seven volcanoes, trek the boiling mud fields of San Jacinto, kayak the wildlife-packed Istián River and hike through tropical forest to the twin peaks of Concepción and Maderas. Camping beside a crater rim, anyone?
Duration: 11 days Difficulty: Challenging
17. 3 Peaks Challenge in Spain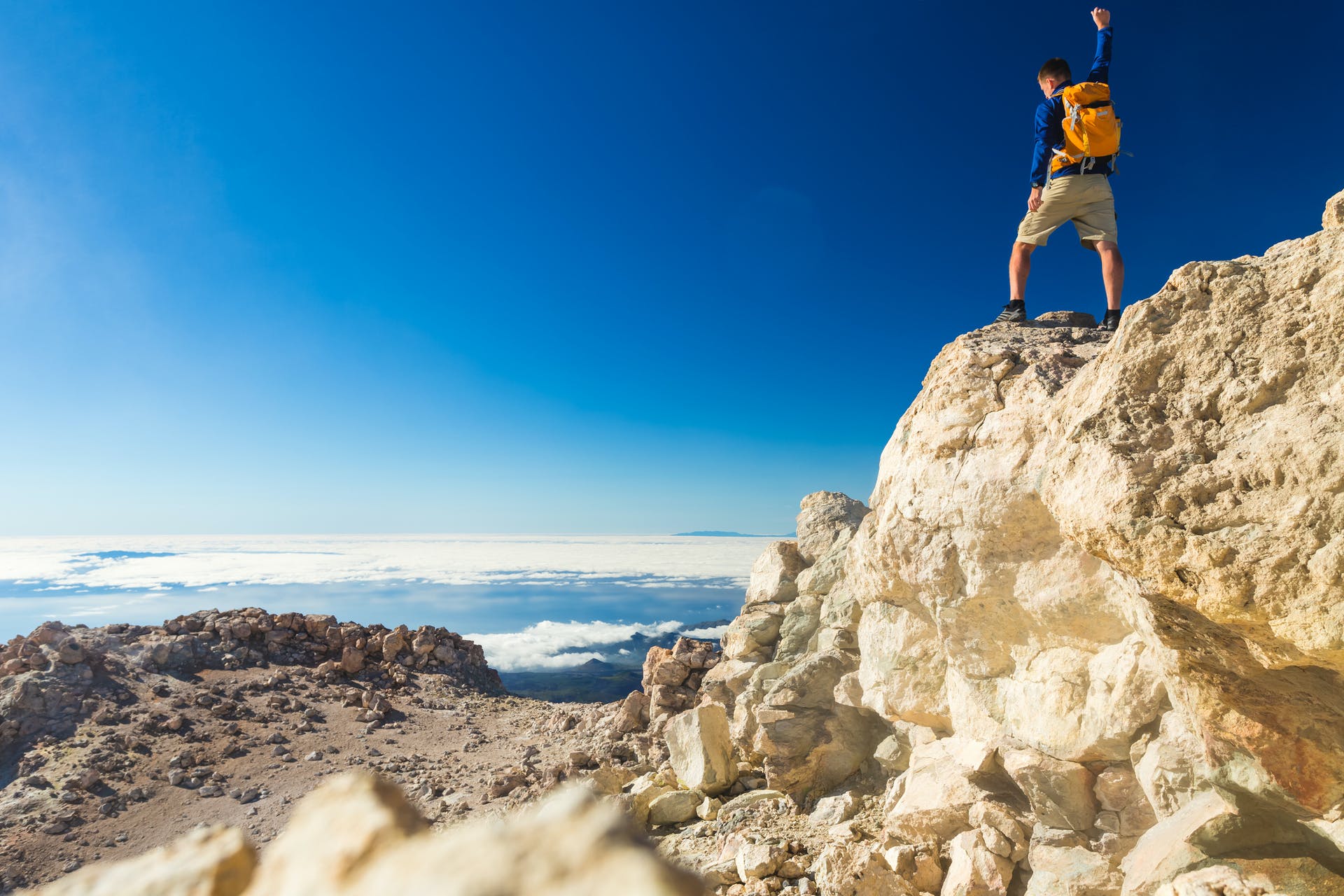 Tackle three back-to-back summits on this tough traverse in the Sierra Nevada, including mainland Spain's highest peak. Scramble to the top of Mt Mulhacén (3482m), La Alcazaba (3369m) and Mt Veleta (3395m), through Andalucia's secret mountain range and bed down in a high-altitude mountain hut with views all the way to the Mediterranean coast.
Duration: 6 days Difficulty: Challenging
18. 100km Jungle Expedition into the Heart of Colombia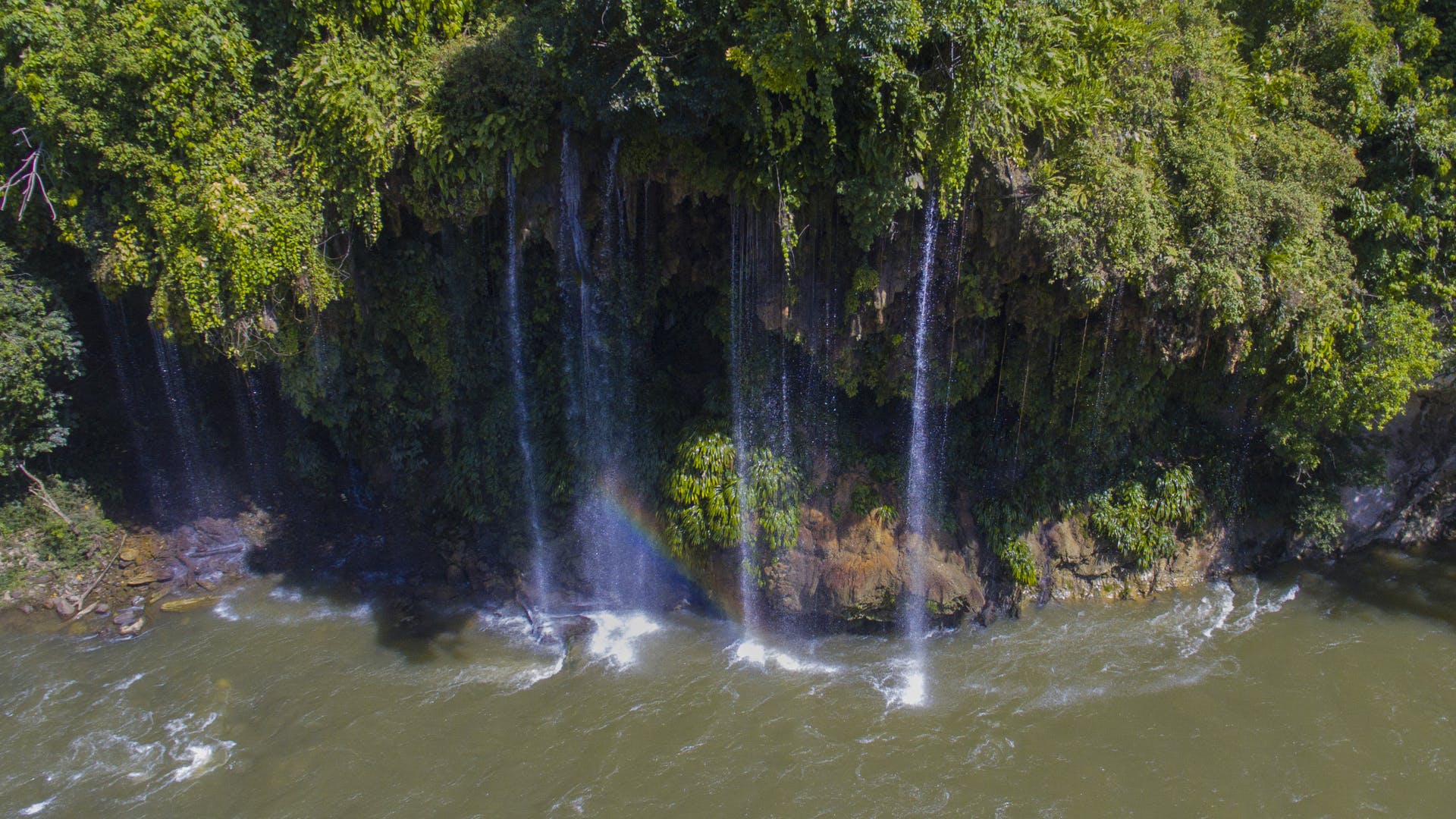 Trek through tropical rainforest and raft one of the world's last truly wild rivers. Blaze a trail through the wilderness as you descend into the mysterious Magdalena Basin and pass through one of the most biodiverse regions on the planet. Be one of the first to set foot in this remote and untouched corner of Colombia.
Duration: 8 days Difficulty: Challenging
19. Summit Yala Peak, Nepal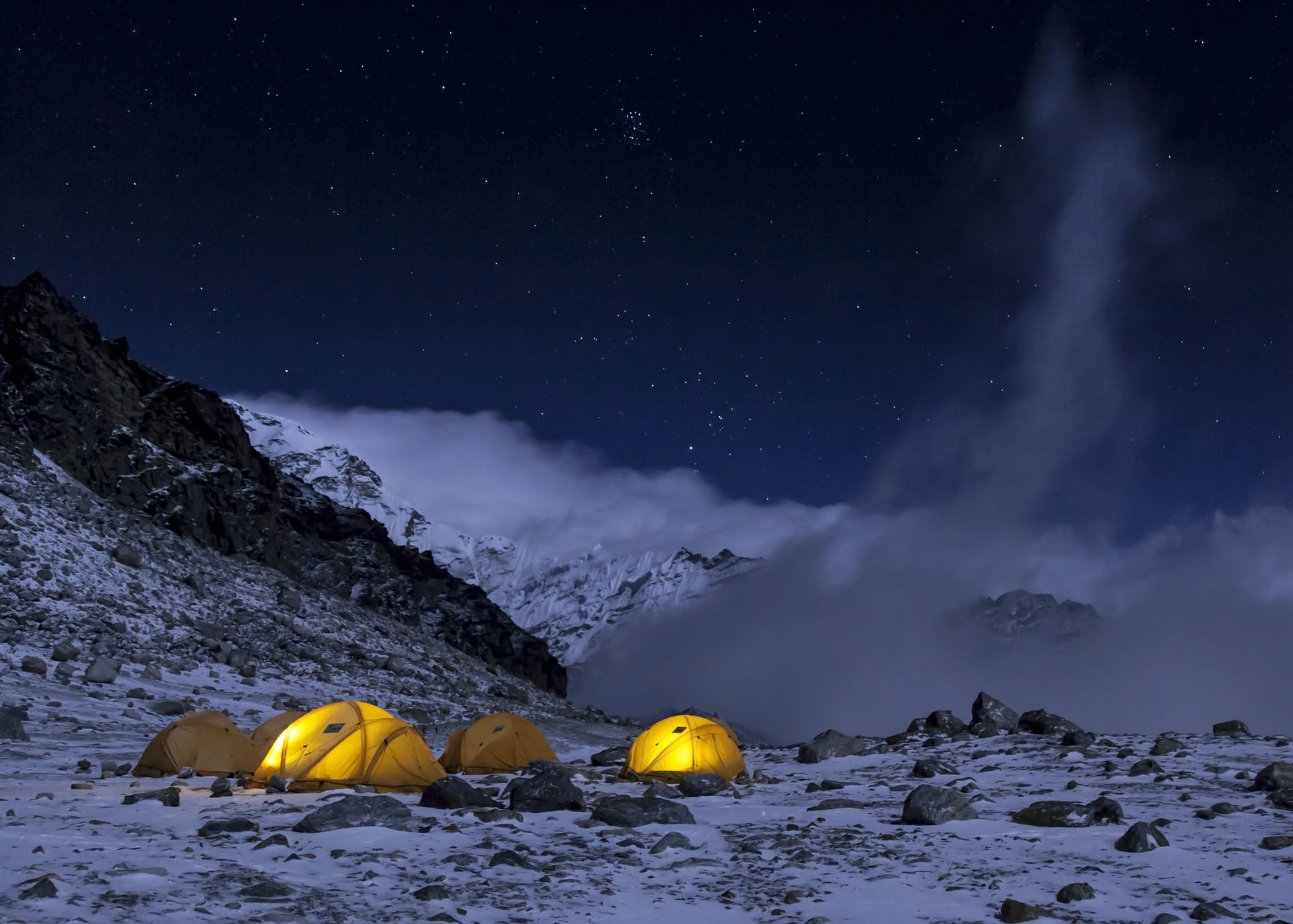 Climb Yala Peak (5,550m), one of the few non-technical peaks in Nepal and experience the mighty Himalaya away from the crowds. Trek through the Langtang Valley, past towering peaks and tumbling glaciers then grab your crampons, ropes and ice axes as you set off by torchlight and navigate the tight ridge to the top.
Duration: 12 days Difficulty: Challenging
20. Cycle Guatemala's Highlands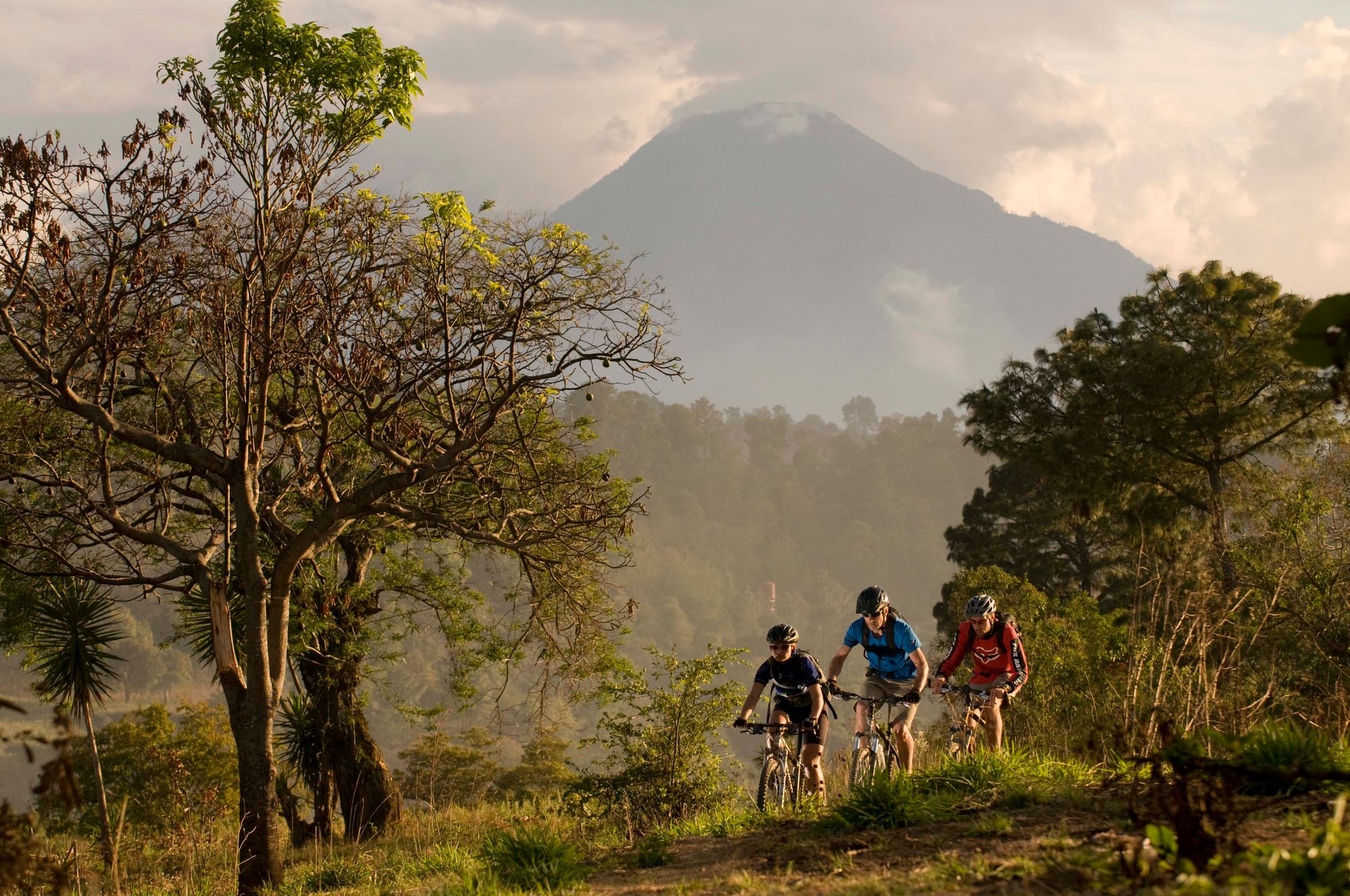 Immerse yourself in the nature and culture of Guatemala as you cycle across its highlands. You'll take a back country route of dirt roads and gravel tracks, passing through Mayan villages and lush forest, with an ever-present backdrop of volcanoes. The route begins in the colonial city of Antigua and ends at the beautiful Lake Atitlan, where you can enjoy some downtime (or hike a volcanic summit, depending on your energy levels).
Duration: 9 days Difficulty: Moderate
21. Trek the Haute Route, France & Switzerland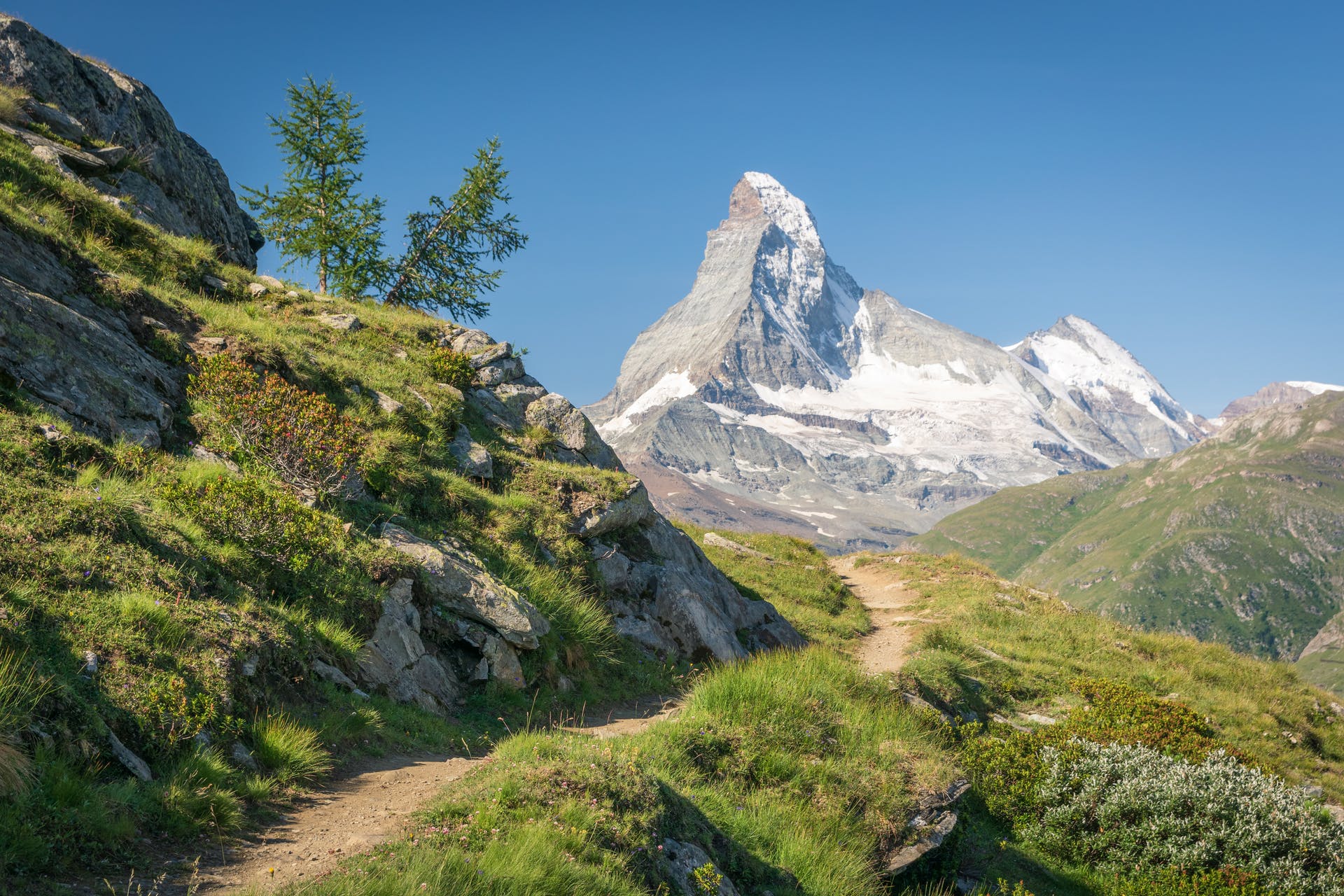 Take on one of Europe's toughest and most prestigious long-distance hut to hut trails. Experience the remote wonders of the Alps as you trek to epic viewpoints and through traditional mountain villages all the way to the Matterhorn, one of the most iconic mountains on the continent.
Duration: 10 days Difficulty: Tough
22. Arctic Circle Ski Expedition, Finland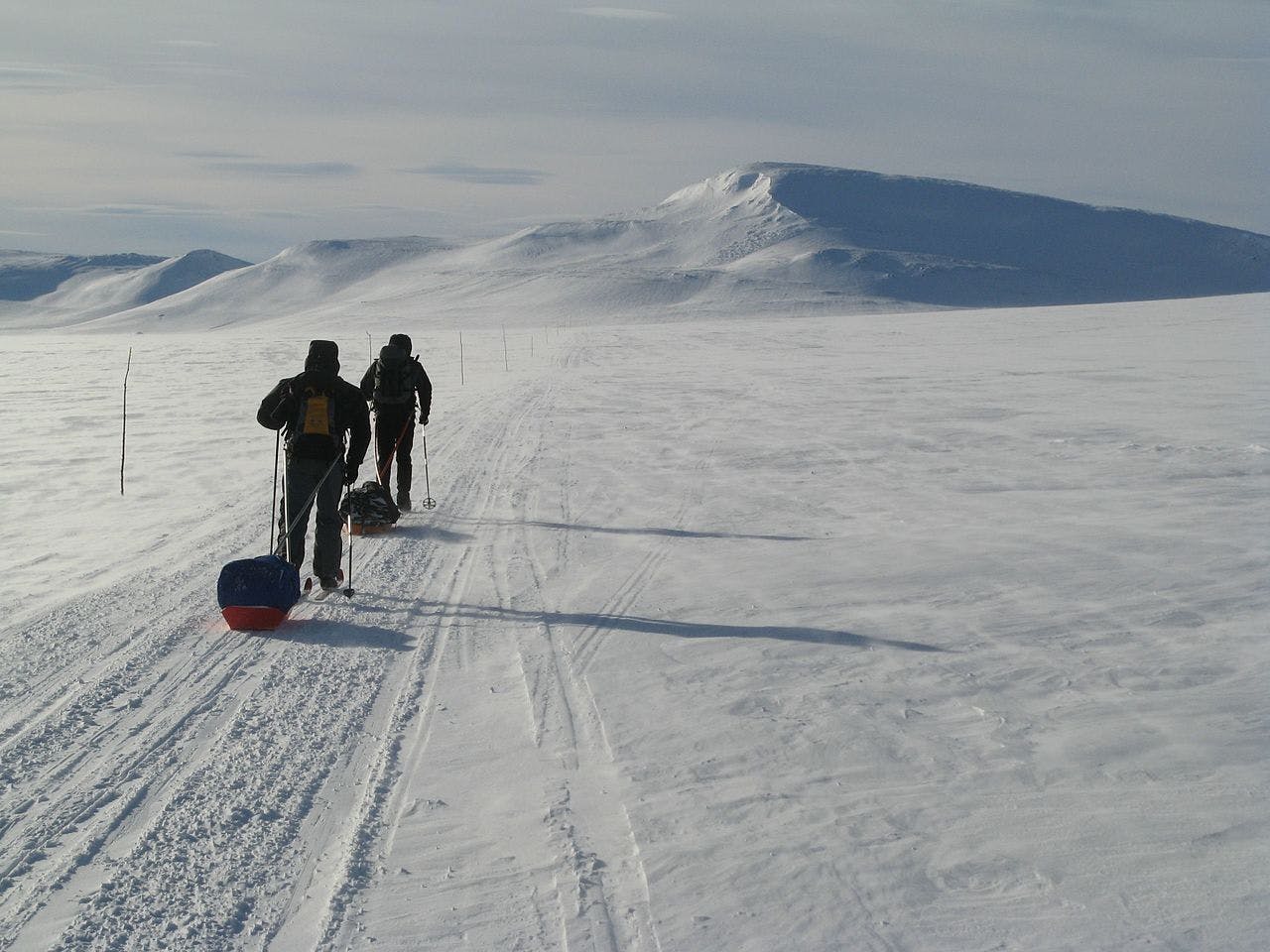 Spend eight days skiing hut-to-hut through the Käsivarsi wilderness and reach the highest point in Finland. Master Nordic skis and traverse the remote Arctic fells of Finland in search of Arctic wildlife, eyes open for the incredible Northern Lights.
Duration: 8 days Difficulty: Challenging
23. Adventure Cycling in Namibia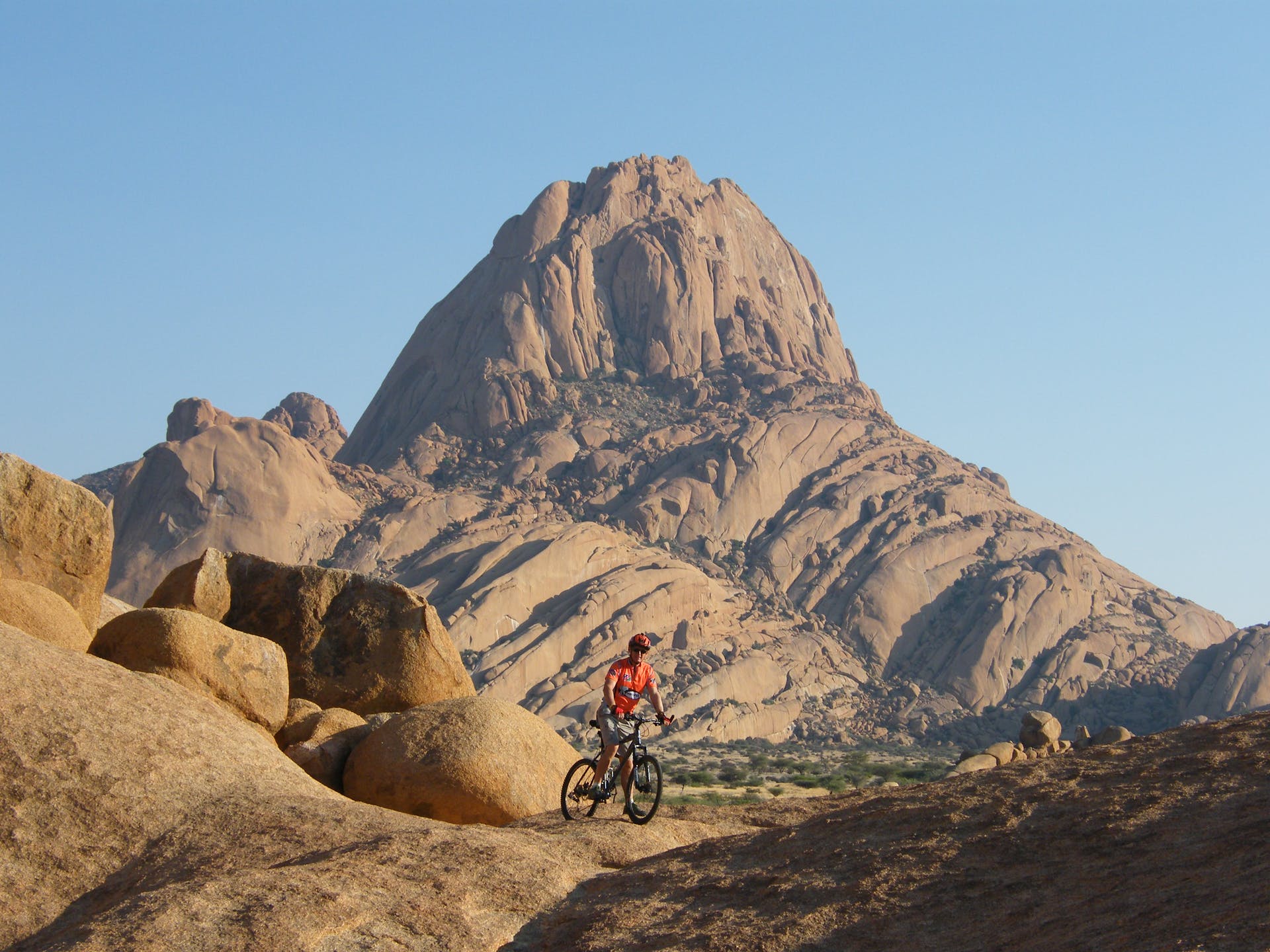 Ride through Namibia's dune desert beneath enormous open skies, cycle along the Skeleton Coast - the world's largest shipping graveyard - and stand on top of Spitzkoppe Mountain, the highest point in the country. End it all off with a safari, on the look out for lions, elephants and rhino.
Duration: 9 days Difficulty: Challenging
Feeling inspired? Check out our collection of 170 wild adventures, from one-nighters and weekenders to full weeks and longer.