The best hikes in Europe take you through the high passes of the Swiss Alps and around the dramatic volcanic coastlines of the Canary Islands. They lead you through the boreal forests and glaciers of Sweden, and across the windswept highlands of Scotland.
Europe is made up of over 40 countries and each boasts its own unique culture, as well as a distinct and diverse landscape. Add in its 10 major mountain ranges and 504 national parks, and you've got a whole lot of hiking territory to explore.
We've done the hard work for you and come up with a list of the 20 best hikes in Europe. For us, 'best' is something that's going to show you breathtaking scenery, take you off the beaten track, and challenge you in the best possible way. We also wanted to showcase some of the diverse landscape of the continent, and open your eyes to some countries you might have not considered exploring...
The Best Multi-Day Hikes in Europe
1. The Balkans Three Peaks Challenge, Albania, Kosovo, Montenegro and North Macedonia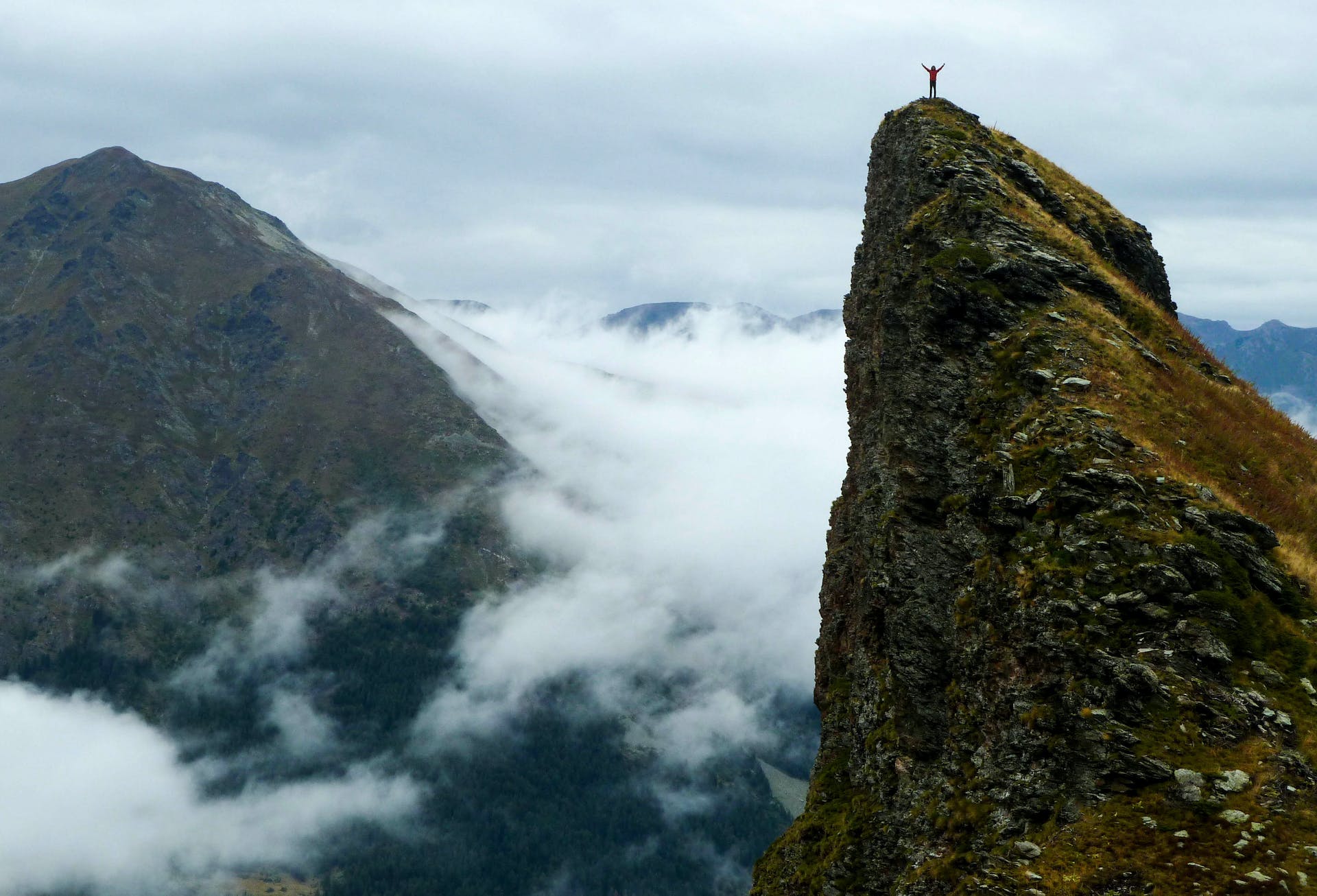 Perfect for: exploring the wild peaks of the Balkans
Countries: Albania, Kosovo, Montenegro and North Macedonia
Level: Tough
Duration: 5-6 days
An absolute humdinger of a route, which takes you up three summits and four countries in the Balkans. You'll start off by climbing Mount Korab (2764m), a summit shared by Albania and Macedonia. The day begins in the verdant valleys of Albania, and a strenuous but non technical climb through verdant pastures. Once descending, you'll drive to Europe's youngest country, Kosovo.  
The next day you'll climb its highest peak, Gjeravica (2656m), passing boulder fields and a heart-shaped glacier lake to the imposing summit. Descend via an old Yugoslav border patrol route, and spend the night in a shepherd's hut. From there you'll hike through the green pastures and old growth forests of the Eastern Alps to the Montenegro border. Your final summit, the next day, is the craggy Zla Kolata (2534m), Montenegro's highest peak.
This route is called the Three Peaks Challenge for a reason - you'll be trekking for long days, up steep passes. But you'll also have the opportunity to experience mountain trekking in one of Europe's most underrated regions.
2. Climb Monte Rosa, Italy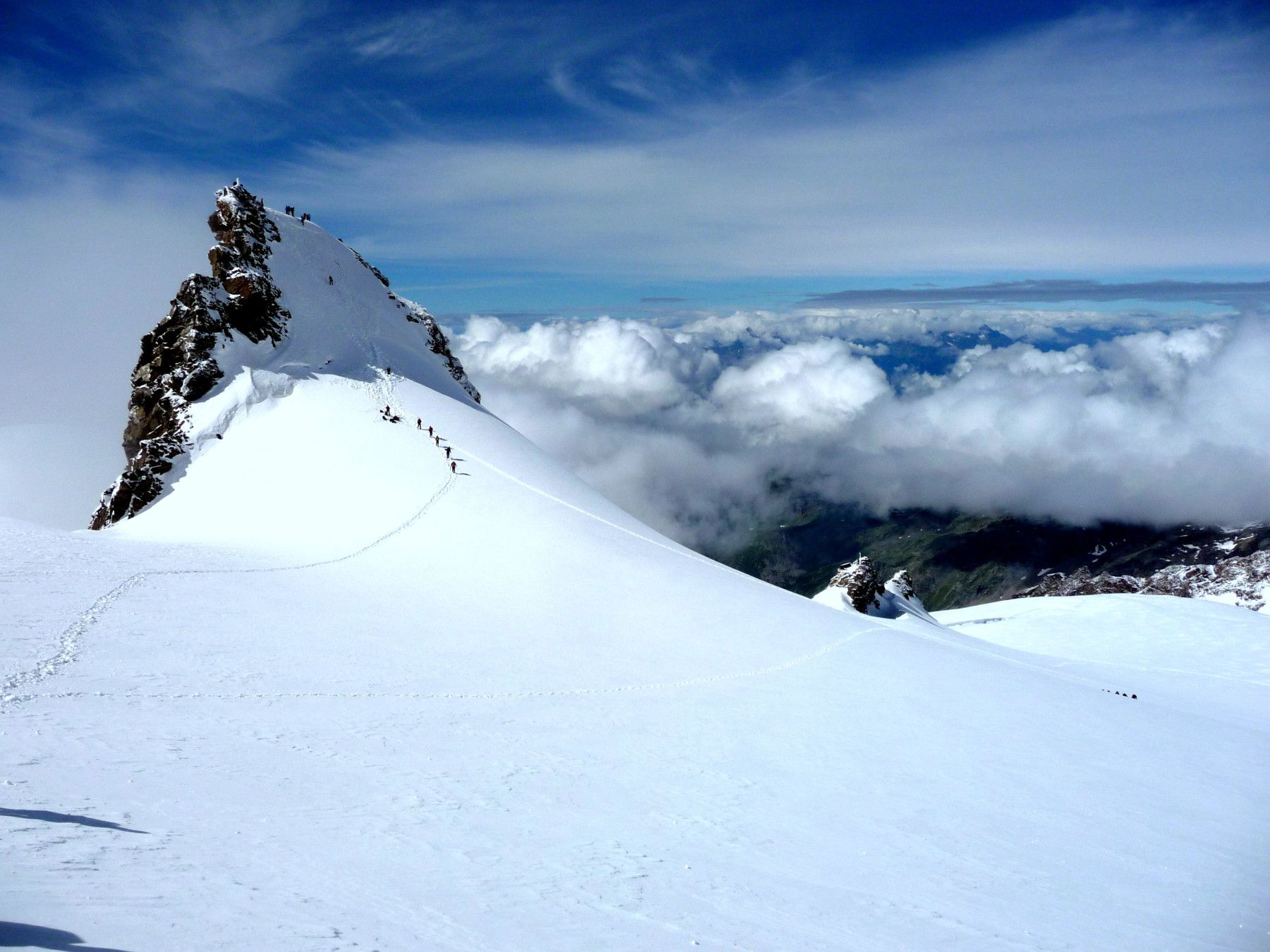 Perfect for: Experienced summit baggers
Countries: Italy
Level: Tough
Duration: Between 4-6 days
Monte Rosa (4554m), a massif on the  border of Switzerland and Italy, is a huge chunk of a mountain. It contains the most land over 4000m in the alps, and it has 18 true peaks (12 above 4000m). That means there's a huge number of different hiking routes.
A popular option is the The Spaghetti Tour, a four-to-six day winding route across the massif, taking in some of its highest peaks. You'll be staying in some of the highest mountain huts in Europe - on the Italian side of the mountain - which are renowned for their pasta (hence the name).
You can also use one mountain hut as your base camp and summit multiple peaks. From Mantova Hut you can scale Vincent Pyramid (4215m) one day, and the iconic Punta Gnifetti (4554m), which will see you traversing glaciers and navigating rocky ridges. Experienced hikers only!
Read more: The Guide to Climbing Monte Rosa
3. The Ring of Picos Challenge, Spain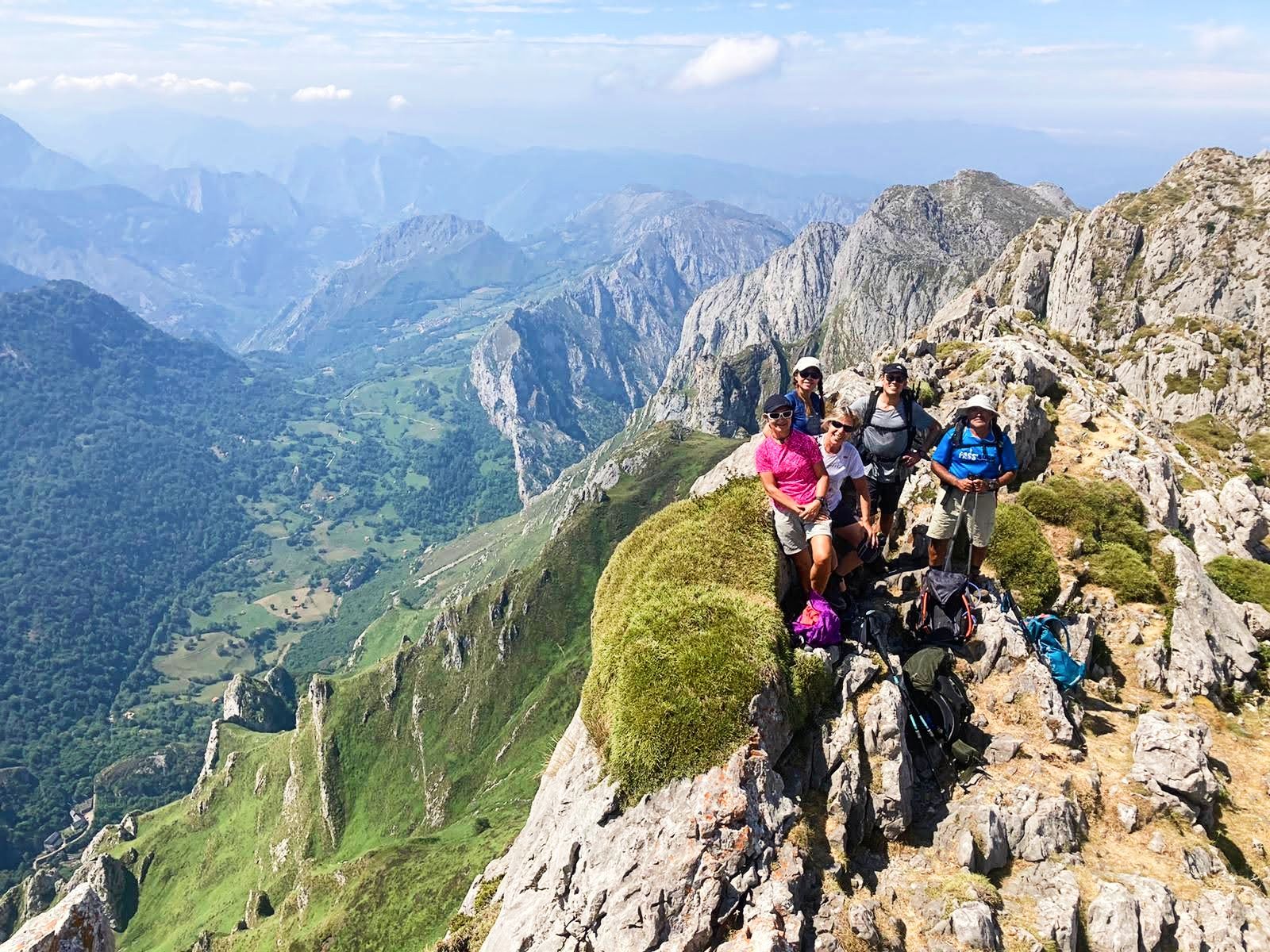 Perfect for: Anyone wanting a tough, under-the-radar hiking challenge
Countries: Spain
Level: Tough
Duration: 4-5 days, hiking 7-10 hours per day
The Picos de Europa National Park straddles three provinces of northern Spain, and consists of green foothills, forests that are home to the brown bear and the Iberian wolf. The craggy jewel in its crown are the jagged limestone peaks of the Picos de Europa, many of which you will summit on this tough trekking circuit.
The Ring of Picos Challenge is a 58km epic around the western massif of the Picos. You'll scramble to the summits of Cotalba (2026m), Jario (1913m), Jultayu (1940m) and to the Mirador de Ordiales (1750m), and drop down into verdant valleys and forests. One of the toughest days on the trail takes you into Cares Gorge and up Canal de Trea, a steep ravine with a constant ascent. The views are spectacular and you'll barely see a soul.
Read more: Spain's Best Kept Secret: Hiking in the Picos de Europa
4.  The Madeira Coast to Coast Trek, Portugal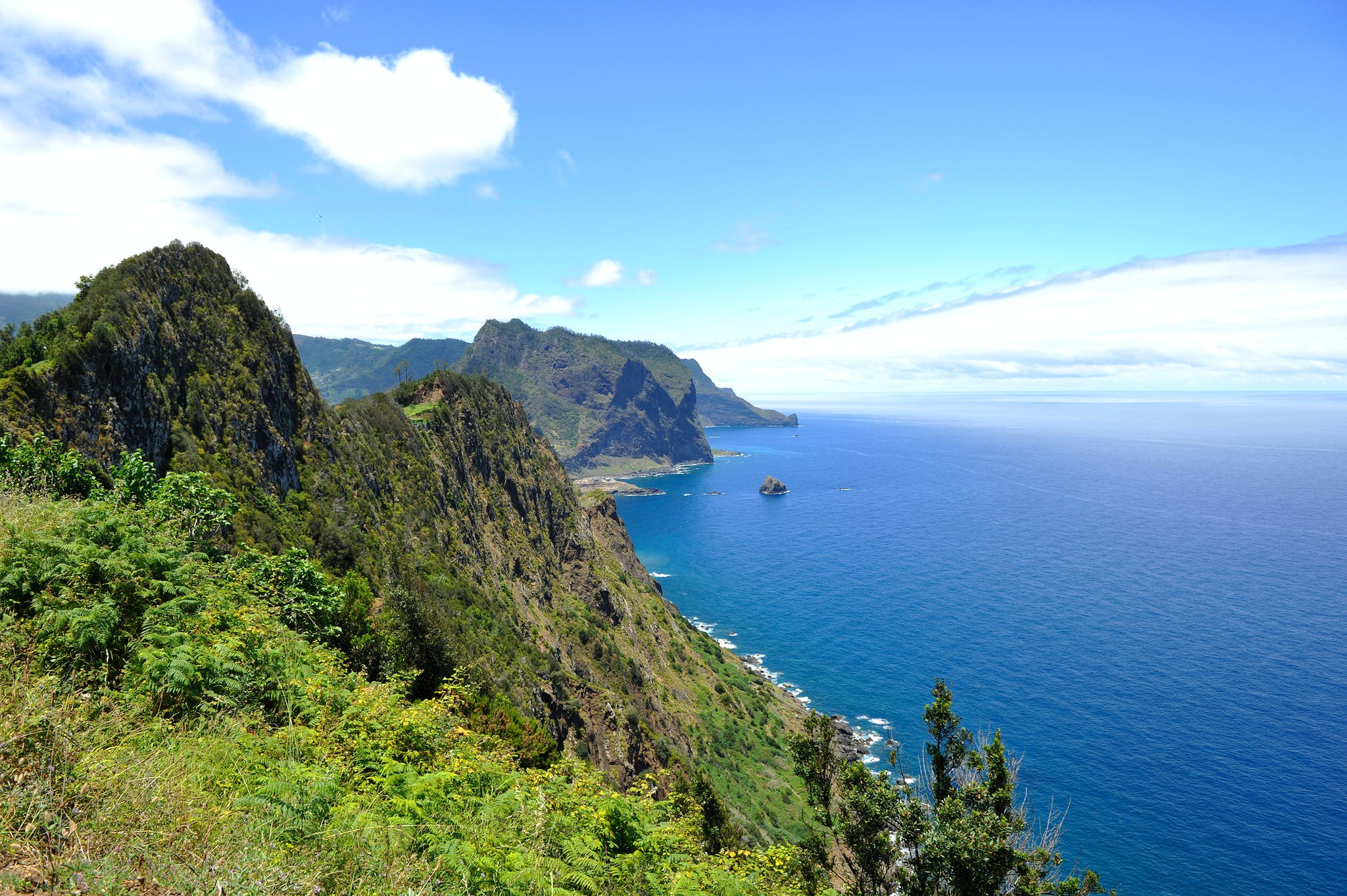 Perfect for: Island lovers
Countries: Madeira, Portugal
Level: Challenging
Duration: 4-5 days
If you want an island traverse that's easier than Corsica's iconic GR20 hike, whilst serving up equally beautiful views, then consider hiking the lesser-known trails across Madeira. There are plenty of wonderful day hikes which can be linked together to create a coast to coast traverse.
Setting off from the capital of Funchal, you'll follow a quiet trail along Madeira's traditional irrigation channels (levadas) and zig zag across vertical cliffs to Porto da Cruz for views of ocean, dense forest, wildflowers and mountains. The next day is a tramp through Madeira's UNESCO-designated laurel forest.
The day after will see you hike Madeira's PR1 Route, a trek island's three highest peaks – Pico do Arieiro (1817m), Pico das Torres (1851m) and Pico Ruivo (1862m). After that it's a steep descent from the highlands to Madeira's unspoilt northern coast to Seixal Beach, a dramatic beach of black volcanic sand and thundering waterfalls.
Read more: The Best Hikes in Madeira
5. Tour de Mont Blanc, France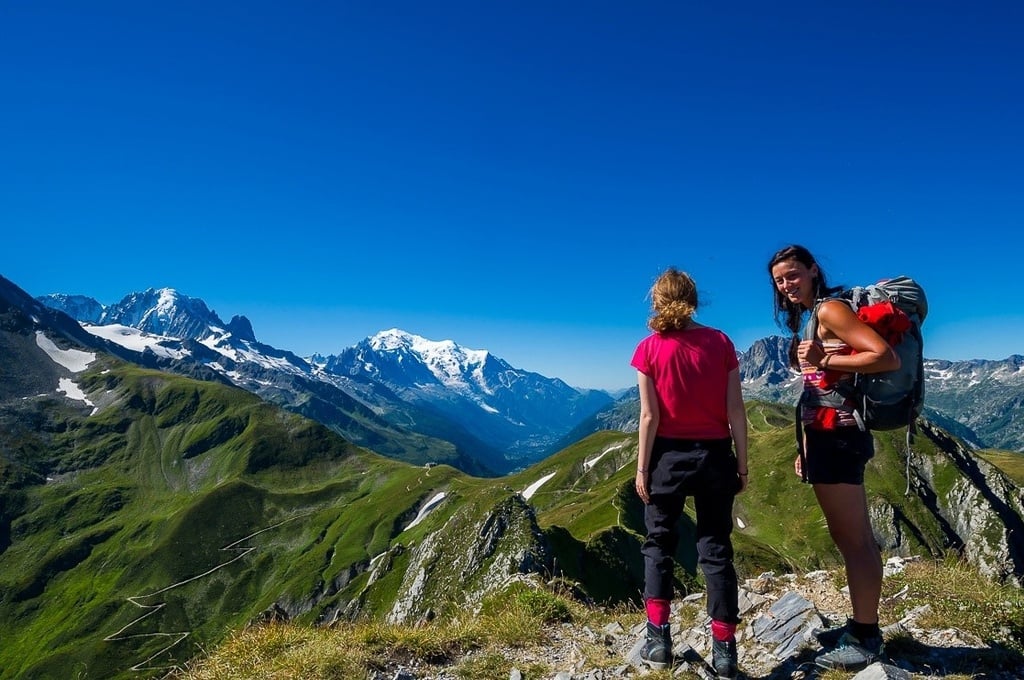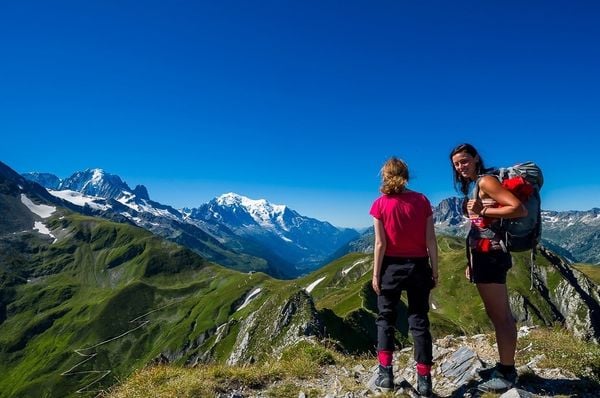 Perfect for: Classic Alpine views, no mountaineering experience needed
Countries: France, Italy and Switzerland
Level: Challenging – steep ascents and descents each day
Duration: 9- 11 days, 5-7 hours each day
When it comes to hiking in Europe, this mother of all treks circumnavigates the mighty slopes of the highest mountain in the Alps: Mont Blanc. Trekking the Tour du Mont Blanc (TMB) introduces the ambitious trekker to some of the most dramatic and versatile scenery in the world. It's one of the most famous hiking tours in Europe, up there with the likes of the Camino de Santiago, and one of the best European walking holidays. With its 170 kilometres, it is certainly a long-distance trek - and you'll be walking on high mountain trails with a lot of elevation gain (around 10,600m/35,000ft) over the course of the 11-day hike.
The history of the Tour de Mont Blanc is super interesting too - it was originally walked by Genevan geologist Horace Benedict de Saussure in the 1700s. He had intended to find a way to climb up to Mont Blanc, but failing to do so, ended up walking the entire way around it.
6. The Selvaggio Blu Trail, Sardinia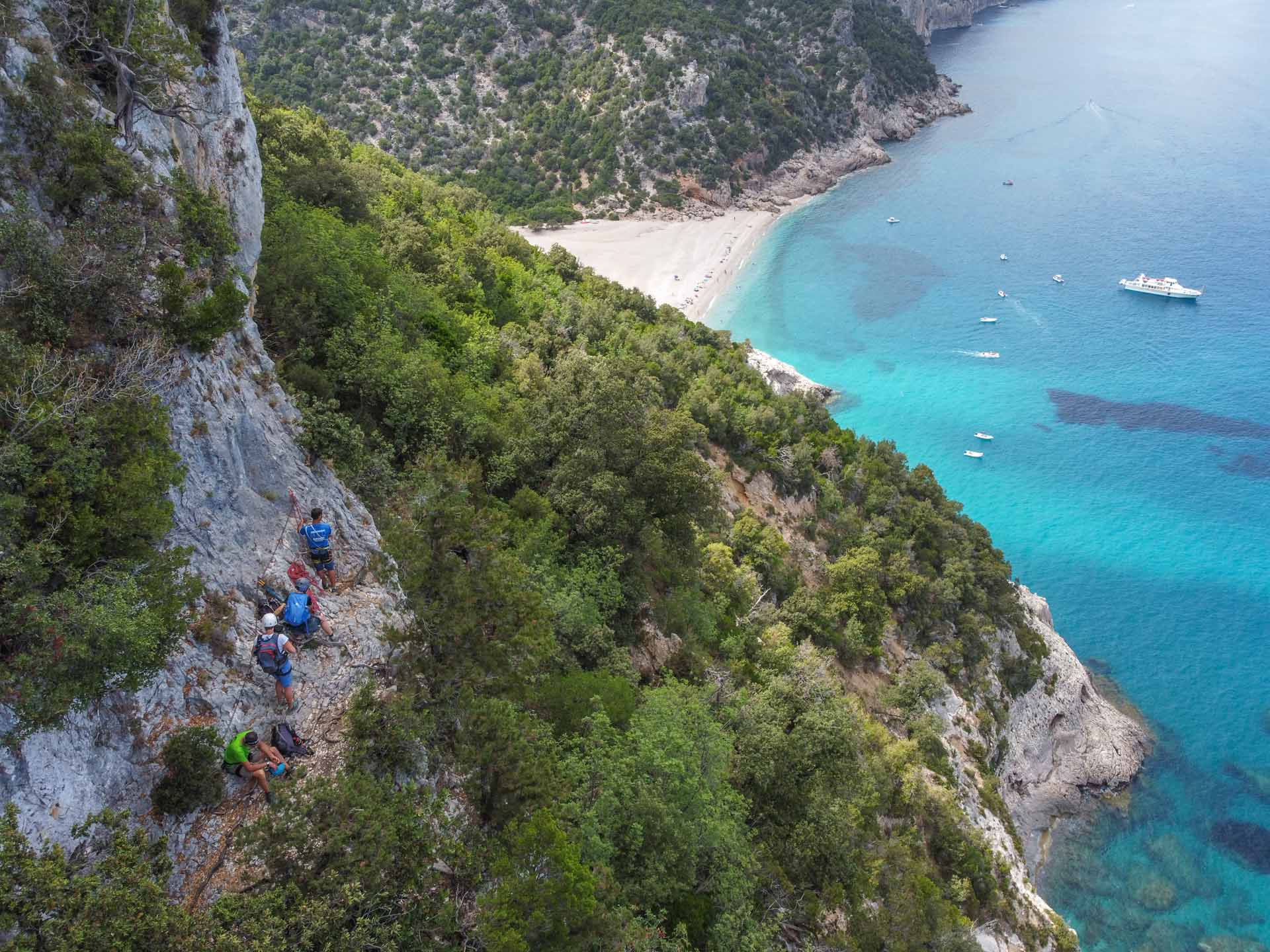 Perfect for: Anyone who can't choose between sea and mountains
Country: Italy
Level: Challenging
Duration: 4-5 days
It's renowned for being Italy's toughest trek, but it takes place on the sleepy sunkissed island of Sardinia. The Selvaggio Blu trail is an epic 40 kilometre route that includes 4200m of vertical gain, five abseils and two via ferratas. You'll hike across rock arches, narrow chasms and through forests.
However, it is possible to steer clear or bypass some of these more challenging scrambles, as the Selvaggio Blu has several slightly easier variations - a guide (at the very least an accurate map) is highly recommended to navigate it. Alongside these tough scrambles and climbs, you can relax with a swim at some of the most beautiful beaches in Sardinia.
Read more: our guide to the Selvaggio Blu trail
7. Mount Triglav, Slovenia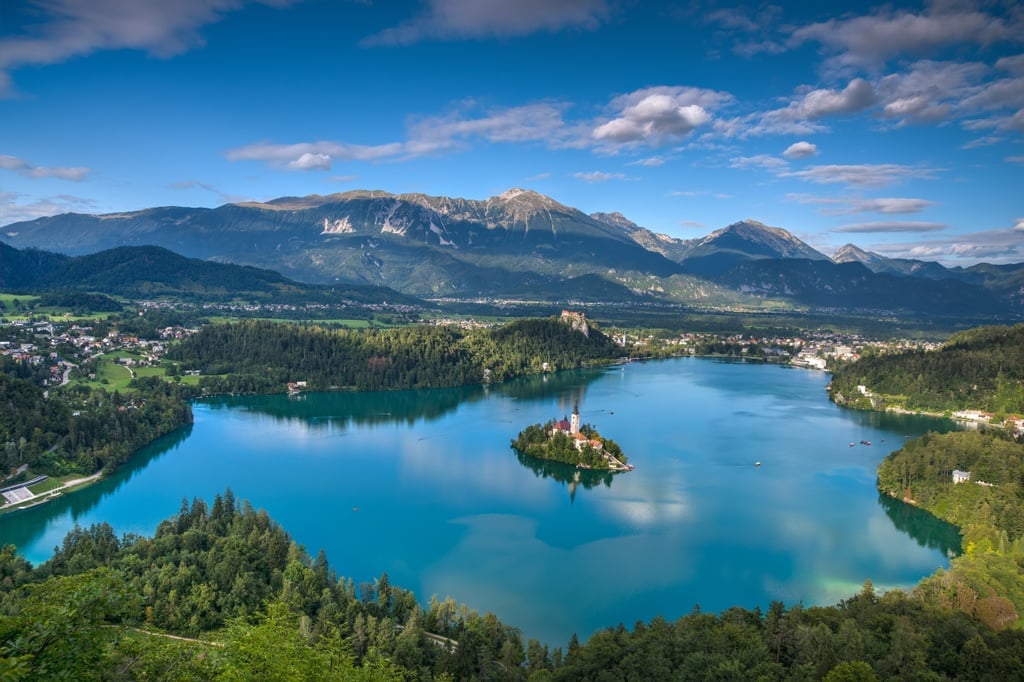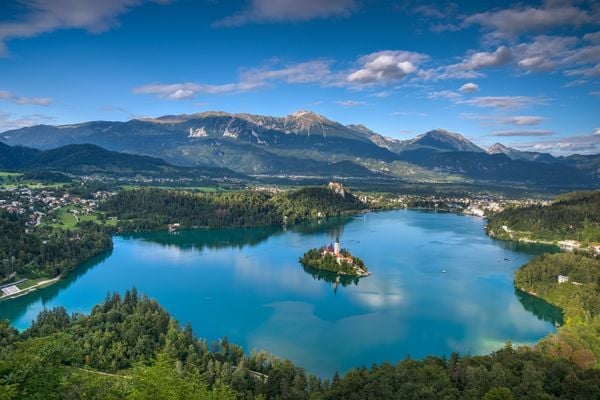 Perfect for: An introduction to via ferrata
Countries: Slovenia
Level: Medium
Duration: 2 days
Climbing Mount Triglav is a rite of passage for Slovenian trekkers, and for mountaineers visiting this country. There are two ways to access the 2864m summit, both challenging and both relying on via ferrata routes or fixed cables to help climbers through the scree and along narrow paths.
You'll start off hiking through the verdant Krma Valley, before ascending up through the pine forest to a high plateau and on to Kredarica hut. Summit day is an 8-9 hour trek up a rocky path and up 400m of via ferrata. Because of this, only very experienced mountaineers should summit Triglav without a guide. There are plenty of other amazing hikes in Slovenia, too.
Read more: 5 Great Routes up Mount Triglav
8. The Transcaucasian Trail, Georgia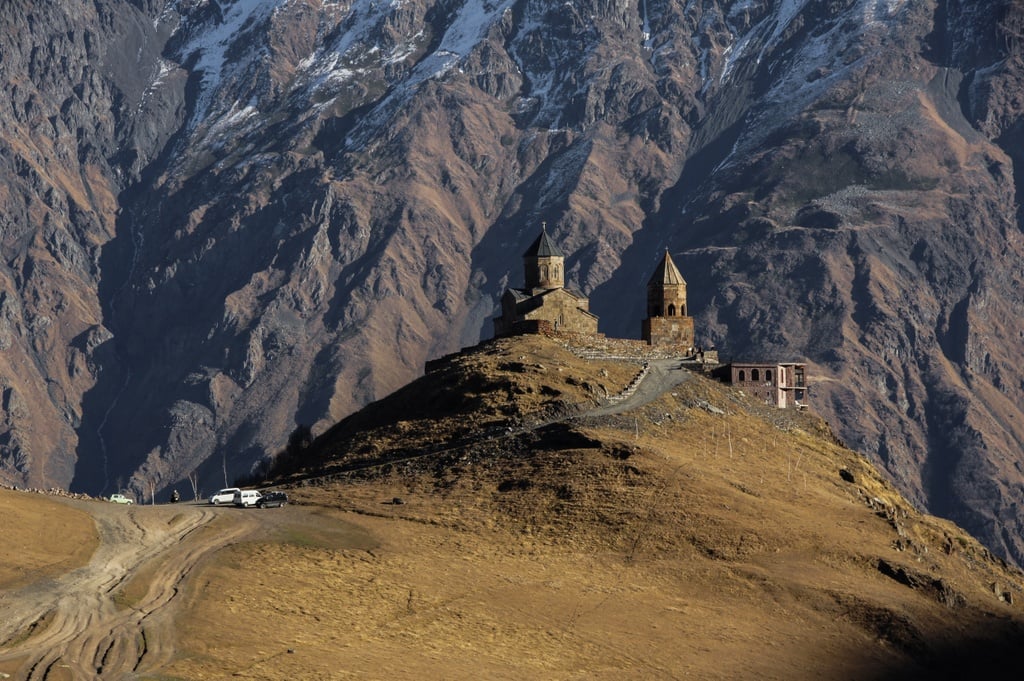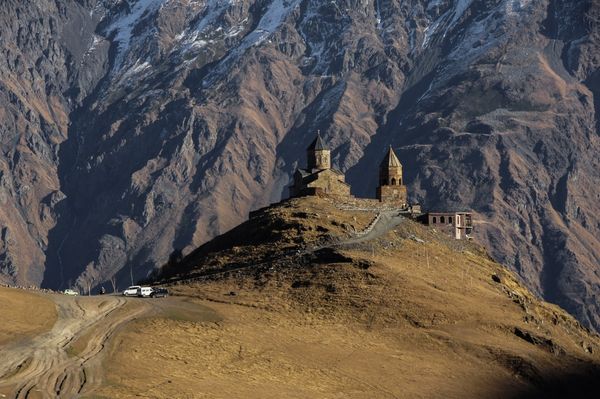 Perfect for: wild peaks and high-altitude passes
Countries: Georgia
Level: Challenging
Duration: 10 days
When you go hiking in Georgia, you go exploring where few others have before. Georgia's arid Caucasus Mountains have just opened to tourism in recent years. The Transcaucasian Trail is a new initiative - the creation of a 3000km trail following the Greater and Lesser Caucasus Mountains and connecting 24 national parks and reserves in the region, which is one of the most biologically, culturally and linguistically diverse areas in the world.
We doubt you'll have time to do the entire trail, but the Georgia section is an intrepid 10-day adventure and entirely achievable with annual leave. It takes you through the Svaneti Region, crossing five major mountain passes, and through rapidly changing landscapes, from deep forests to the jagged glacial peaks of the Caucasus. You'll spot wildlife like deer, chamois and marmots on your way.
There are plenty of other hikes in Georgia, if you're interested in exploring this underrated hiking destinations. The country's third highest peak, Mount Kazbek (5054m), can be climbed too.
Read more: 5 of the Best Hikes in Georgia
9. The West Highland Way, Scotland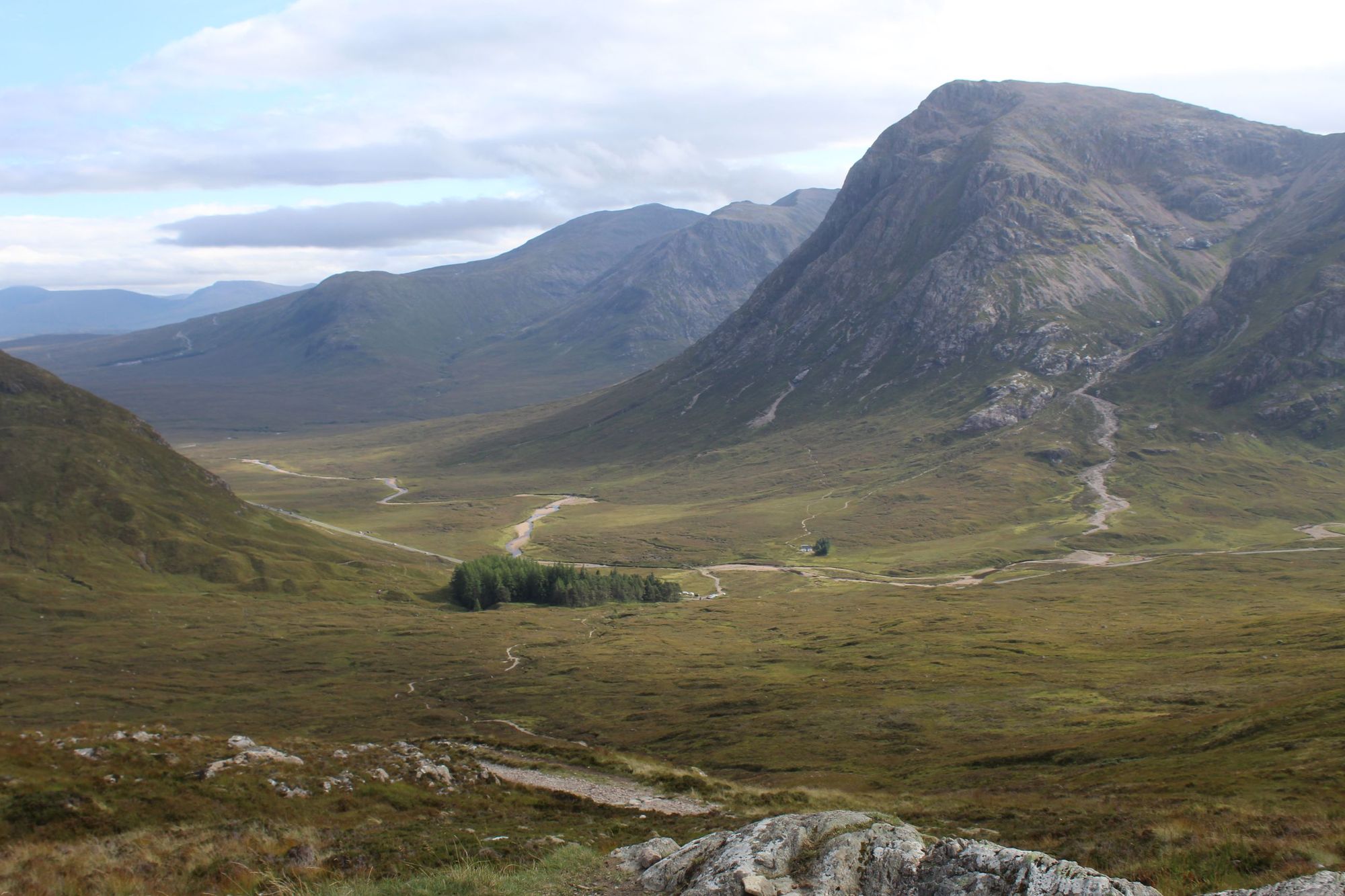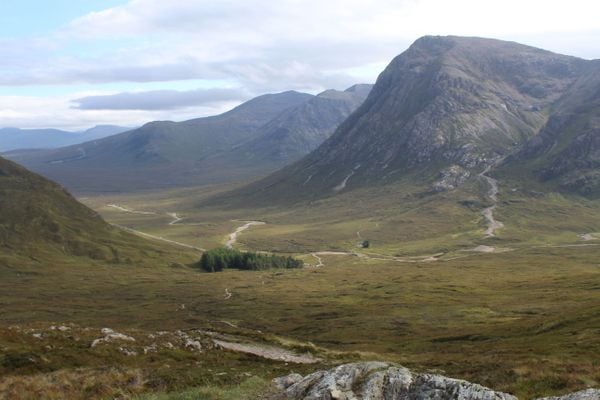 Perfect for: Exploring the Scottish Highlands
Countries: Scotland
Level: Moderate
Duration:  5-10 days
The West Highland Way is one of the most iconic multi-day hikes in the world. It'd be fair to say the same about the Scottish Highlands in general, as one of the globe's favourite walking destinations.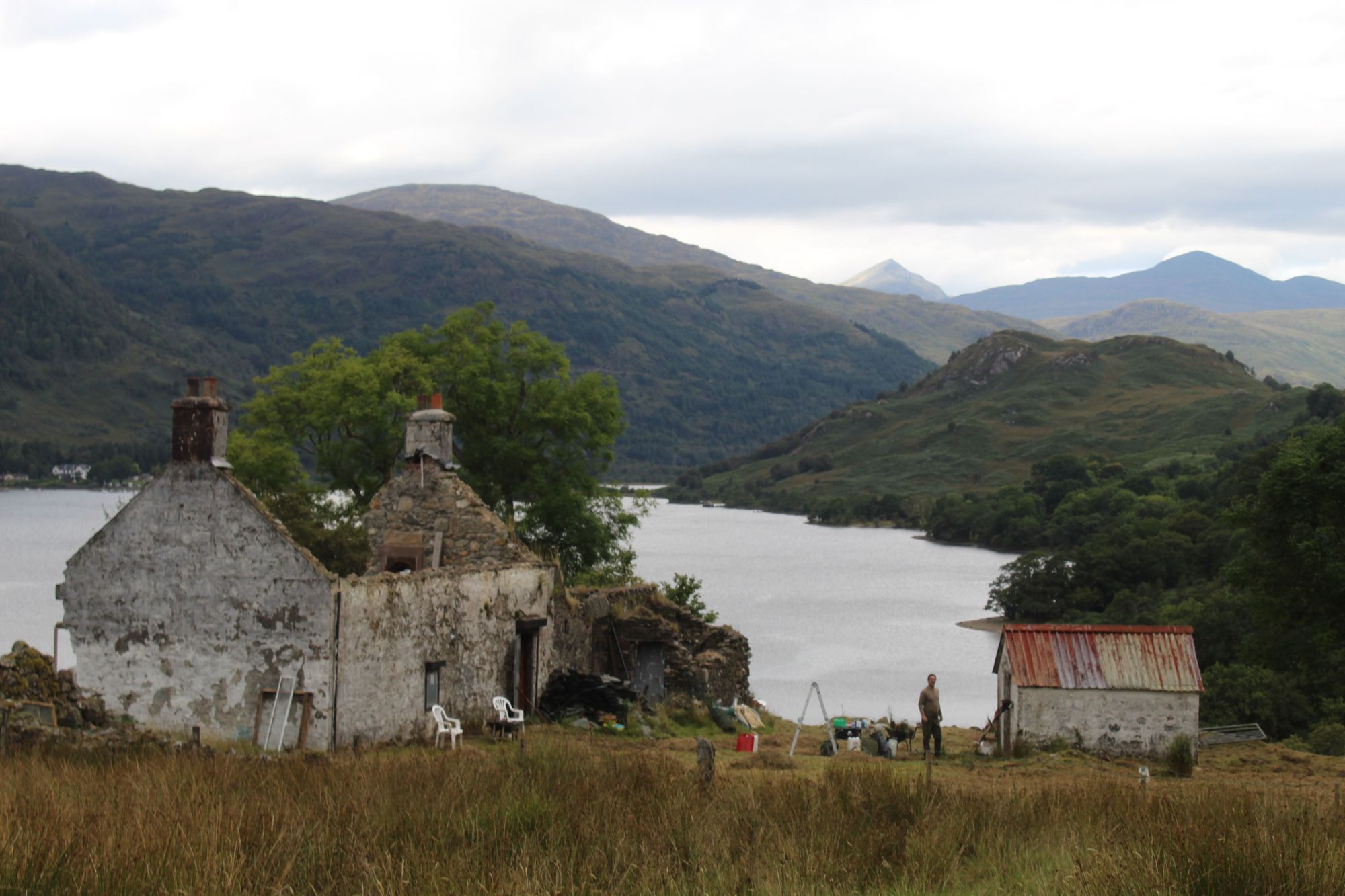 The West Highland Way route has everything you need. Leaving from Milngavie, a small town near Glasgow, you head 95 miles north to Fort William - next to Ben Nevis, the highest mountain in the UK. Along the way you'll walk on the bonnie, bonnie banks of Loch Lomond and climb Conic Hill for beautiful views over the loch. You'll walk through Glencoe, past the famous form of Buachaille Etive Mor, through the Rannoch Moor and eventually reach Glen Nevis and Fort William.
There are options for hotels, mountain huts or cabins to stay in along the way, although many people choose to camp. This is the oldest hiking trail in the UK and remains one of the finest hiking trails in the world.
10. Gran Canaria Traverse, Spain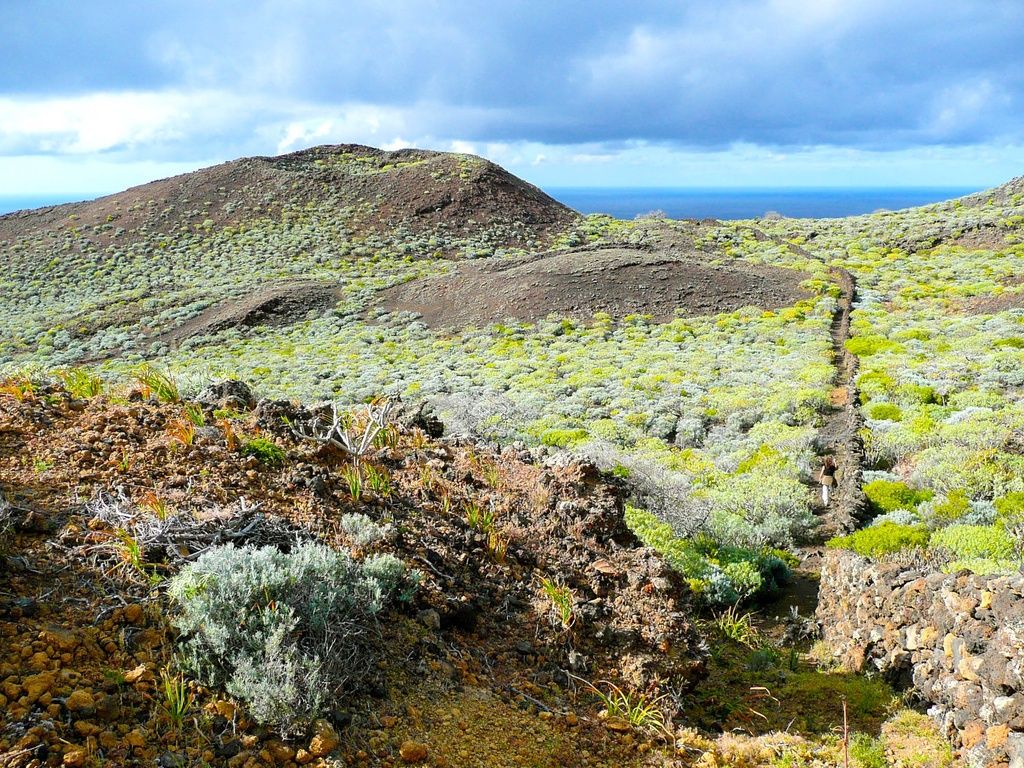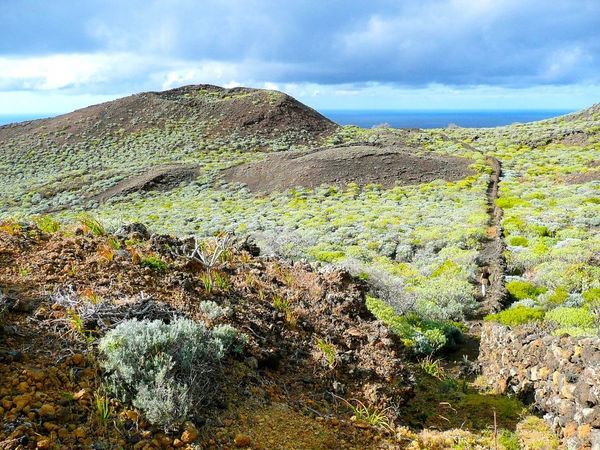 Perfect for: new perspectives of old favourites
Countries: Spain
Level: Challenging
Duration: 5-6 days
The Canary Islands are well known for being a winter sun destination, and for resort tourism. But they are also fantastic year-round hiking destinations, with quiet trails crossing their unspoilt interiors. Gran Canaria is known as a 'continent in miniature', due to the diversity of its landscapes and microclimates. There are plenty of routes across it, many running through its barrancos (or gorges).
Our favourite option is to begin your trek inland, in the Barranco de Guayadeque - a gorge inhabited by pre-Hispanic Canarians in intriguing cave houses. You'll pass through pine forest and ascend to the summit of El Pico de Las Nieves (1950m), the highest mountain in Gran Canaria. The next day you'll cross the rocky highlands to the famous Roque Nublo, an 80-metre monolith which is shrouded in myths and mystery.
From there, you'll pass through cave villages and mountain viewpoints, until you descend through rare subtropical laurisilva forest. From there, you'll slowly descend through the Agaete Valley, the most fertile valley on the island, until you reach the coastal village of Agaete. And yes, it is time to go for a swim and relax now.
While the hike doesn't take place at high altitudes, we've given it a challenging rating because you'll be hiking for up to 10 hours a day, and the heat can make it difficult for some people.
Read more: Hiking the Secret Hinterlands of Gran Canaria
11. The Laugavegur Trek, Iceland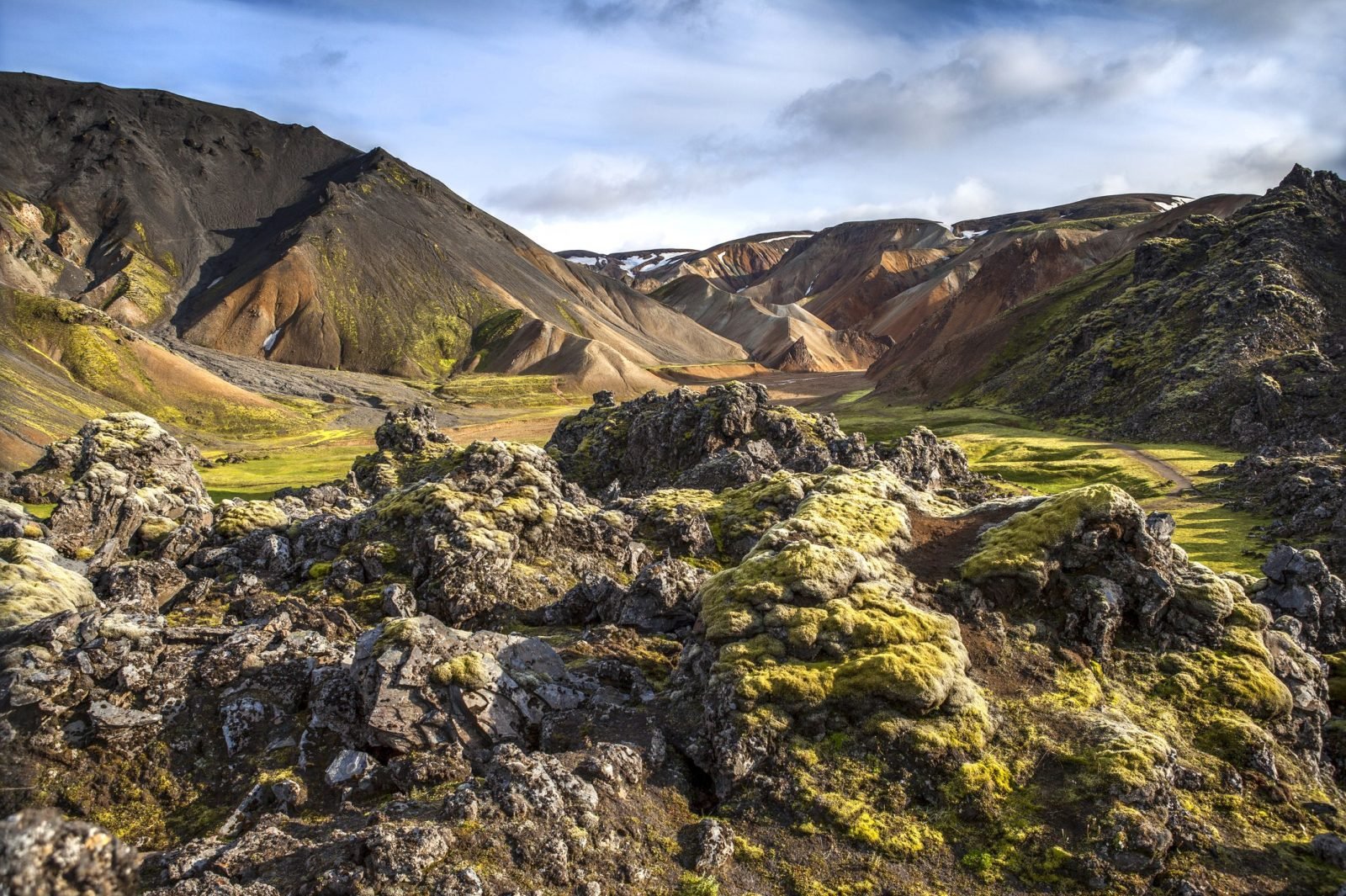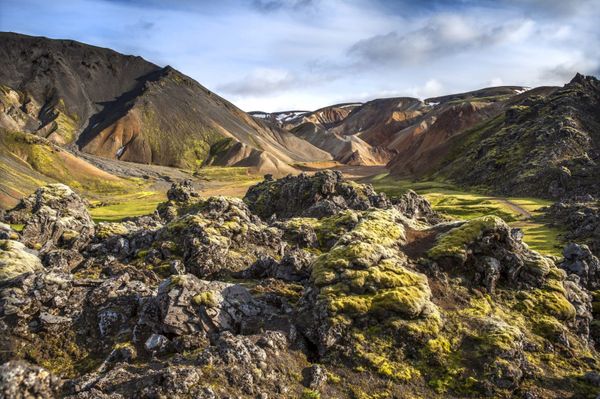 Perfect for: Fire and ice
Countries: Iceland
Level: Challenging
Duration: Approximately 4-5 days
This 55km hiking trail has been rated one of the best in the world by the National Geographic, and it's easy to see why. The Laugavegur trail takes you through rainbow coloured mountains, past hot springs, over glaciers and volcanic slopes.
The trail begins in the colourful, geothermally active Landmannalaugar Nature Reserve. You'll ascend the black obsidian slopes of Hrafntinnusker and cross the sparse black ash field of Mælifellssandur. From there you'll pass into Þórsmörk, 'The Valley of Thor', a surprisingly green area nestled between three glaciers.
You can either stay in rustic mountain huts or camp outside them. We'd recommend the latter, as the weather is very unpredictable on the trail!
Read more: A Guide to Hiking the Laugavegur Trail
12. Haute Route, France & Switzerland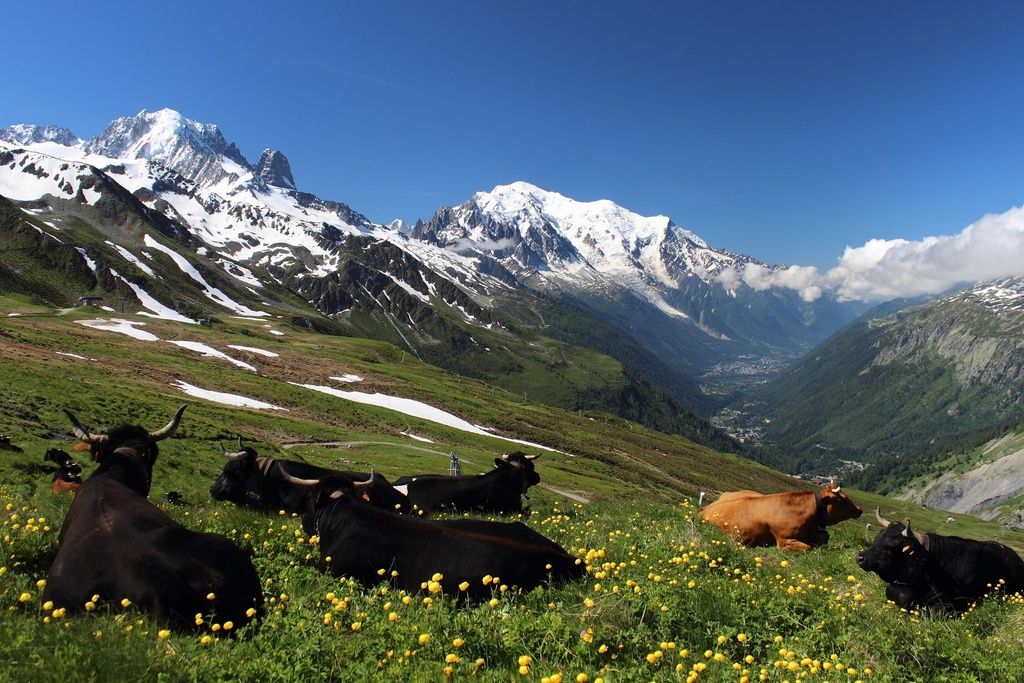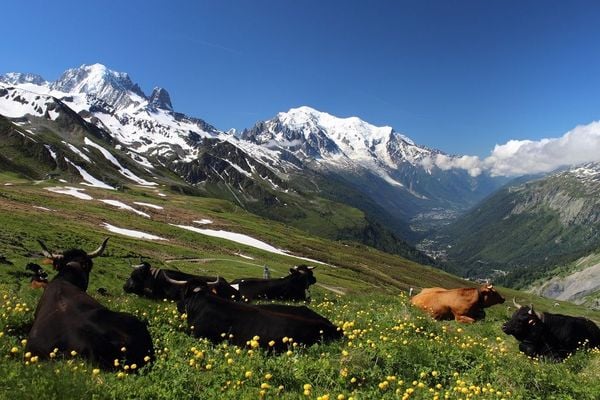 Perfect for: Classic Alpine views
Countries: France/Switzerland
Level: Challenging
Duration: Roughly 10-12 days, 6-8 hours per day
The Haute Route starts at the foot of Mont Blanc, the highest massif in Western Europe, and ends on the flanks of the most famous, if not the most elegant and most instantly recognisable of all mountains, the Matterhorn.
Even though it has made its name for being one of the best winter hikes on skis, the 200km long summer version of this trek is certainly no less interesting or challenging. On this hike, you'll cross 11 passes, clock up more than 12,000 metres in ascents and pass under ten of the twelve highest peaks in the Alps.
Read more: Everything You Need to Know About the Haute Route
13. Tatranská Magistrala, Slovakia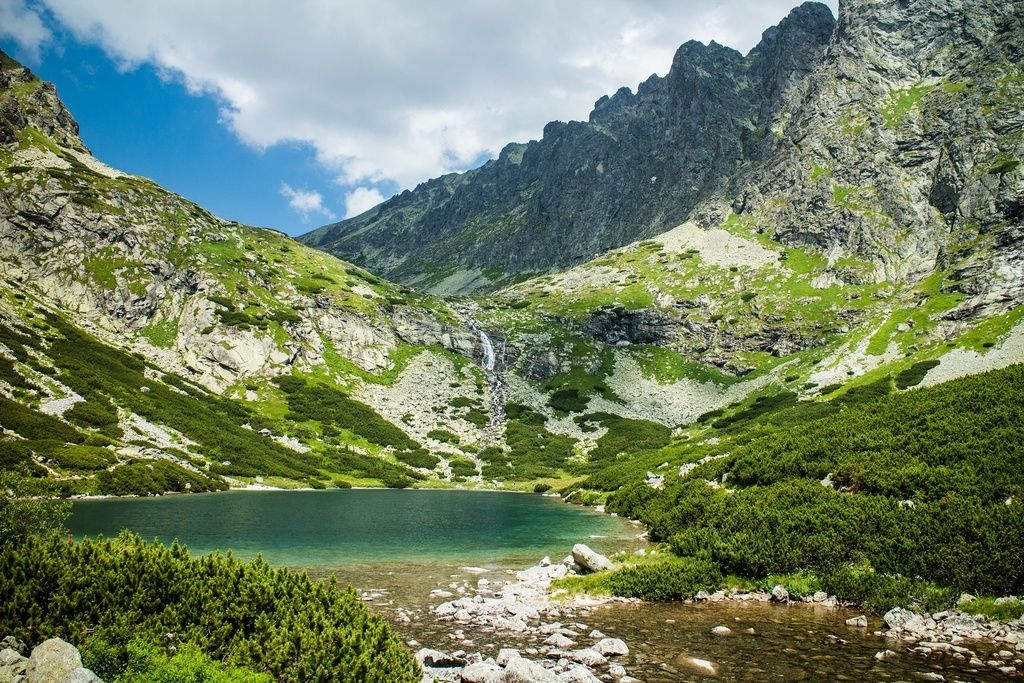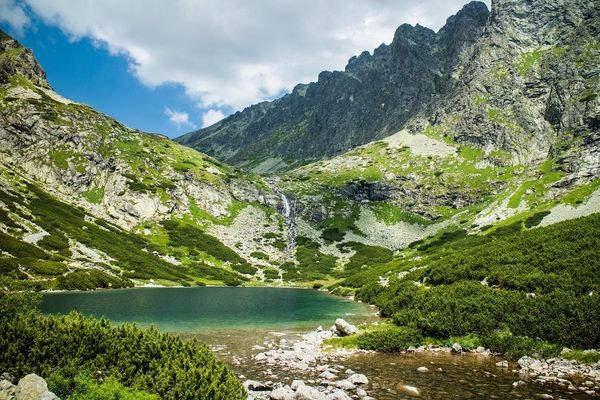 Perfect for: Relaxed alpine adventures
Countries: Slovakia
Level: Moderate
Duration: 4 days
Hike the High Tatras, Eastern Europe's only alpine mountain range, along the Tatranská Magistrala trail. It takes you through some epic scenery, from spruce forests and stony ridges to glassy lakes. This 42-kilometre trail starts at the remote village of Podbanské in the foothills of the Western Tatras and finishing at the far-more remote lake of Vel'ké Biely Pleso (although many people continue walking to the scenic village of Ždiar).
The path is relatively easy, and mostly stays within the altitudes of 1200m to 1800m. However, there are some 2000m+ peaks you'll be scrambling up, including Sedlo pod Svišt'ovkou (2,023m) and Vel'ka Svit'ovka (2037m). The scree on the paths can be slippery, but there are chains to help support you. Bed down in mountain huts along the trail.
14. The Dolomites' Alta Via, Italy
Perfect for: Majestic mountains, delicious pasta
Countries: Italy
Level: Challenging
Duration: 10-14 days
The spiky peaks, crags and pinnacles of the Dolomites are a UNESCO World Heritage site for multiple reasons. There's history, where trails are named after WWI, passing abandoned bunkers along the way. There's culture: visit the Ladin shepherds in their once isolated villages. There's also diversity in beauty and language. Traverse pastel meadows of wildflowers and hear the whispers of different languages inhabiting the Italian Alps.
There are plenty of hikes through this glorious region of Italy too. Alta Via I and Alta Via II are two of the best long distance routes - II is a little longer and harder, but you can also hike a mixture of the two, selecting the most picturesque parts of each route. This includes the Van de Zita with its high-altitude valleys and rock spires, and the majestic Cinque Torri rock formations, which are surrounded by alpine meadows. Bunk down in cosy mountain huts and enjoy rustic Italian fare after a long day's hike.
Read more: 5 of the Best Hikes in the Dolomites
15. Mont Blanc, France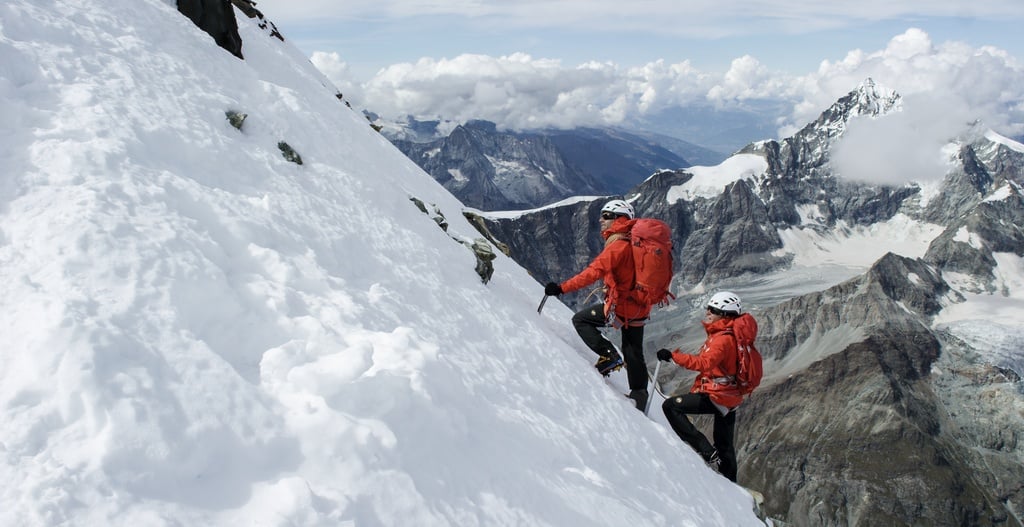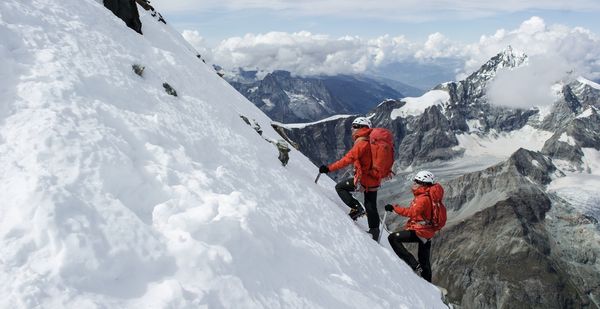 Perfect for: Aspiring mountaineers
Countries: France
Level: Challenging
Duration: 2-3 days
Okay so this is a little more than a hike. Climbing to Mont Blanc summit is a physical challenge, topping Western Europe's highest mountain at 4810m. You'll need to be proficient in use of crampons and an ice axe to make your way over rock and ice, and you'll need an experienced guide.
There are a few ways to summit, the easiest of which is using the Tramway du Mont Blanc to the Nid d'Aigle, then up the Aiguille Gouter and the Bosse ridge. Along the way, stay in Refuges, which must be booked in advance. Try an extended 7-day experience starting off with a dazzling training climb to Gran Paradiso.
Read more: 5 Tips for Climbing Mont Blanc
16. Gran Paradiso Hut to Hut Trail, Italy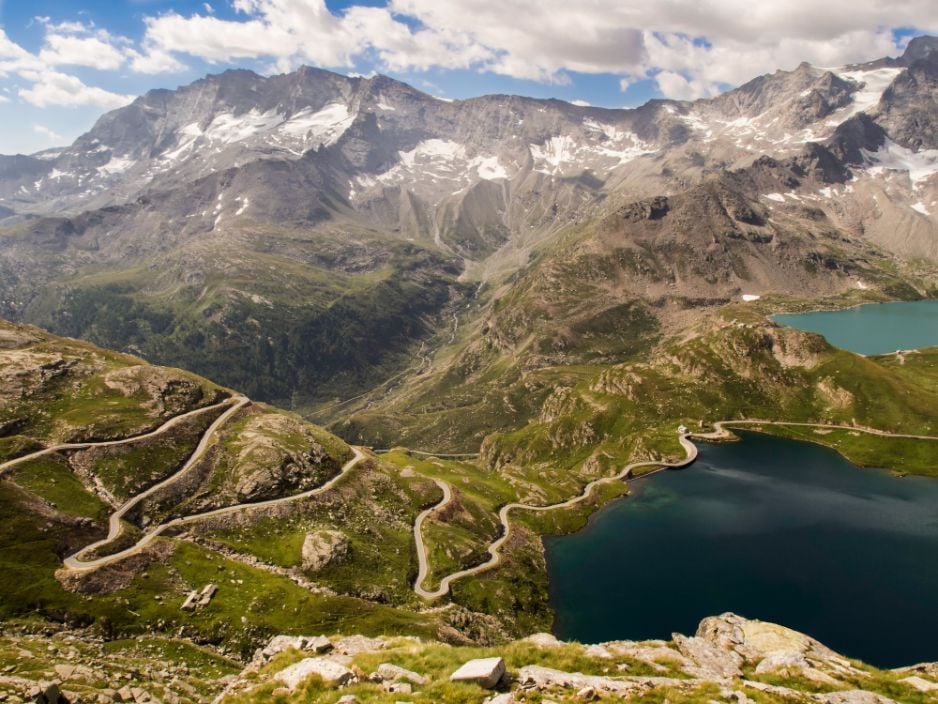 Countries: Italy
Level: Challenging
Duration: 3-4 days
The Gran Paradiso sits in the Valle d'Aosta, in northwestern Italy's Alps. Originally this park was set to preserve the Ibex, and the focus on flora and fauna is still one of the main draws of this sprawling park. Its superb hiking is another - there are some excellent short hikes and multi-day epics through the park.
Start in the mountain village of Pravieux, hiking up the eastern side of the valley to Rifugio Tetras Lyre (1996m). As you climb, you'll have views of glaciers and mountains, including the north face of Gran Paradiso peak (4061m). Next up is a day of high alpine pastures and the stunning lakes of Col Nivolet Plateau. Then it's onto Col Rosset (3024m), one of the highest walkable passes in the Alps.
The final day's walk passes Goletta Lake, at the foot of the Goletta Glacier. You'll continue with a steady ascent to Col Bassac Derè – the highest point of the trek at 3082m – and enjoy some of the wildest scenery so far, with imposing peaks and glaciers. The trek ends at the small hamlet of Surrier - you'll be tired after three full days of hiking.
17. The Kungsleden (King's Trail), Sweden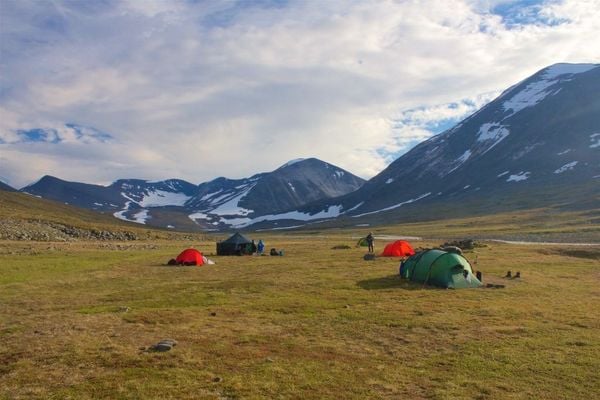 Perfect for: An introduction to Arctic hiking
Countries: Sweden
Level: Moderate
Duration: 25-35 days
The Kungsleden is Sweden's most famous hiking trail, for good reason. Located above the Arctic Circle, it's a 450-kilometre trail that takes you through the green valleys, wide vistas and high peaks of the Abisko region. You'll pass the snowy mountains and spruce forests of the Laponia UNESCO world heritage site, through four national parks and through some of the wildest landscapes of Sweden.
Despite the length of the trail, it's very accessible as it travels through low altitude terrain along clear trails (and of course you don't have to walk the whole route). There are plenty of huts along the way to rest your head, or you can try out camping and roaming free in this Arctic playground.
18. The Matterhorn Trek, Switzerland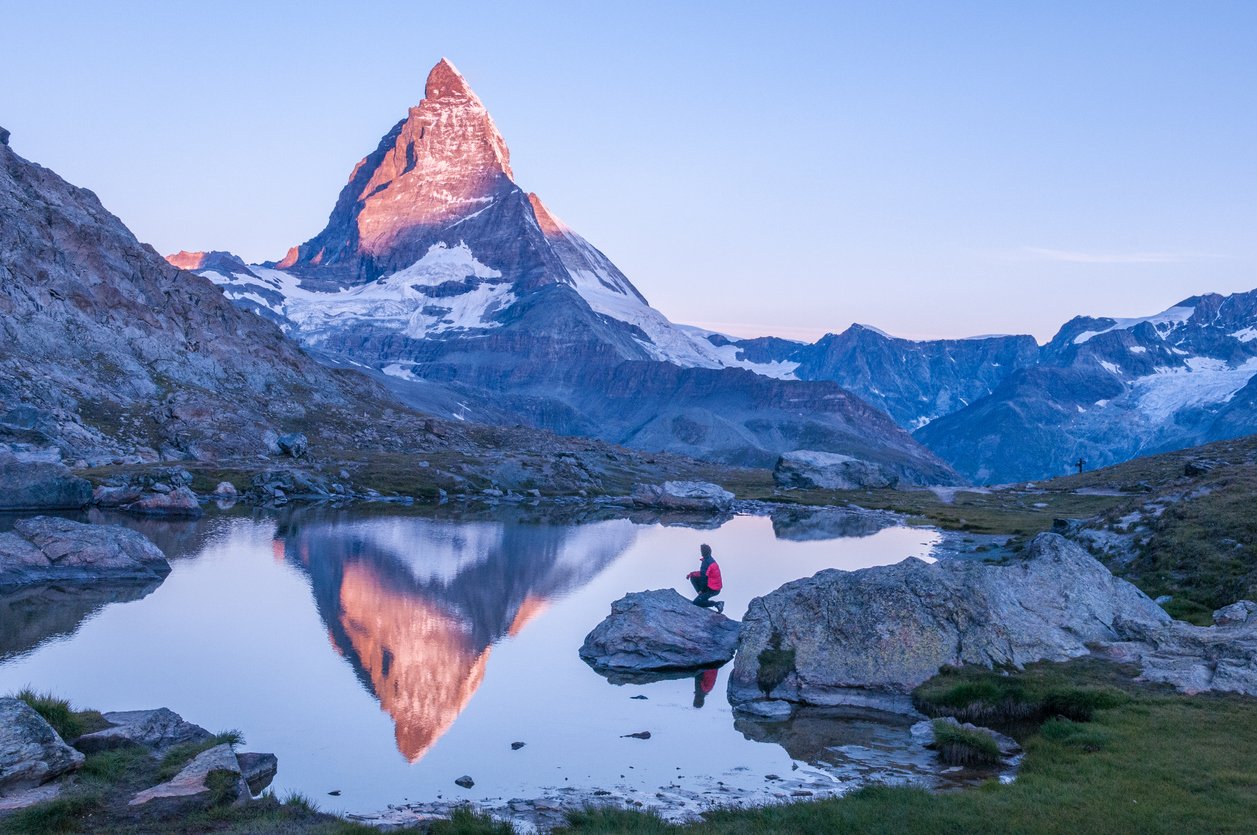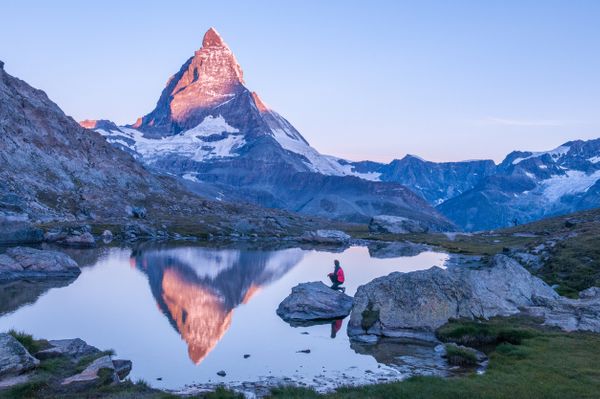 Perfect for:
Countries: Switzerland and Italy
Level: Challenging
Duration: 6-10 days
The Matterhorn Trek has been described as one of the most beautiful treks in the world taking in many ancient trails that have linked the Swiss Alps and Italian valleys for centuries. The 150km route offers a multicultural experience, crossing from the pristine surroundings of Switzerland to Italy through the Matterhorn Valley, and staying in remote mountain huts en route.
You'll trek across Alpine meadows and up high passes, surrounded by mountains and glaciers on either side. One of the hike's most iconic views is the pyramid-shaped Matterhorn reflected in the mirror-like waters of Stellisee Lake.
If you have limited time, you can always hike a mini version of the Matterhorn trek, which incorporates some of the most picturesque parts of the route with some challenging ascents such as Mount Pfulwe (3313m).
19. Vikos Gorge and Beyond, Greece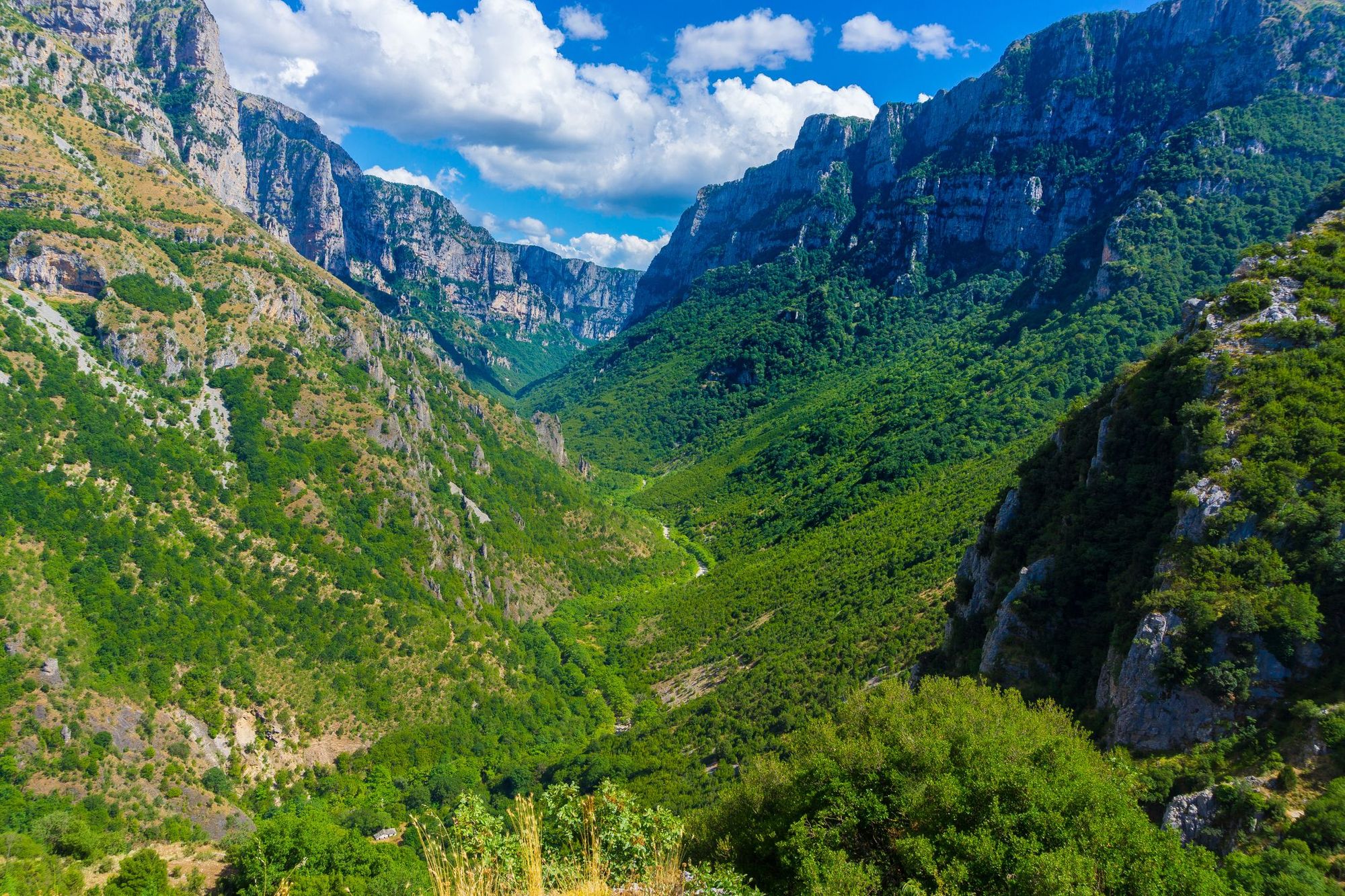 Perfect for: Exploring Greece's remote corners
Countries: Greece
Level: Easy.
Duration: 2-3 days
Vikos Aoos National Park, in northwest Greece, is a natural playground of deep gorges, green valleys, verdant forests and fast-flowing rivers. One of the most popular day hikes in the park takes you through Vikos Gorge, the deepest gorge in the world. But you can continue hiking along the park's trails for a glorious multi-day hike.
Begin in the Zagori region, renowned for its 46 traditional stone villages (zagorohoria) surrounded by the Pindos Mountains and connected by ancient walking trails. Start in the village of Vradeto and hike to Kapesovo via the famous Vradeto steps (an ornate construction of 1200 stone steps and 39 turns). You'll pass through several villages before crossing over the Bridge of Misios.
Day two will take you through the Vikos Gorge, renowned for its biodiversity and its steep stone walls. You'll follow a tributary of the Viodomatis River to exit the gorge. The next day, follow the trail along the river, until you reach the Bridge of Aristi. From here, you could continue your journey on a raft.
20. The Welsh 15 Peak Challenge, Wales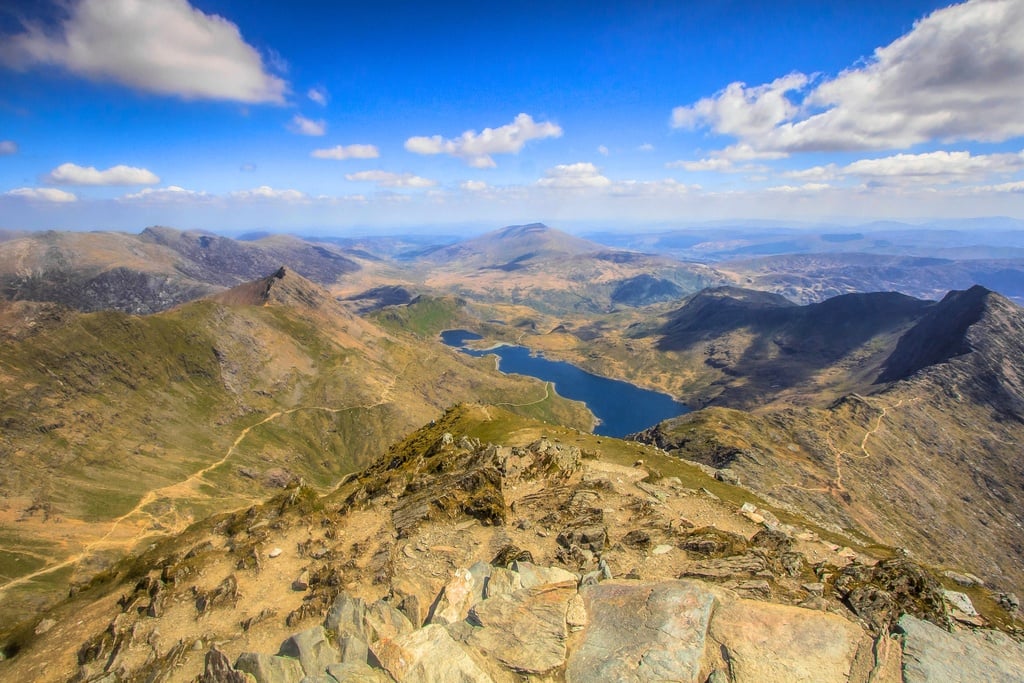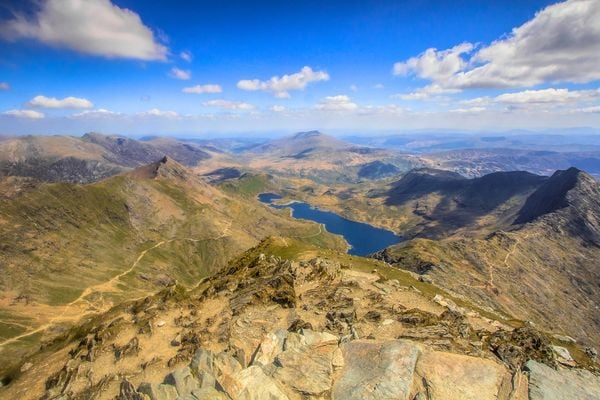 Perfect for: Rocky ridges and steep scrambles
Country: Wales, United Kingdom
Level: Challenging
Duration: 2-3 days
Fifteen mountains. Four thousand meters of gain. Every mountain over 3000ft in Wales. And you can do it all in one incredible weekend. To take on the Welsh 3000s, head to Snowdonia, home of the highest mountains in Wales.
Hike and scramble through the Carneddau, Glyderau and Snowdon ranges, ascending ridges and linking peaks in rapid succession. Add to that the stellar views and natural beauty of Snowdonia and you're in for a strenuous but memorable weekend.
Inspired? For even more ideas, check out our Hiking Adventures collection.