The best hikes in Europe are those that show off the remarkable nature of the continent. It could mean anything from alpine crossings to coastal walks. Europe is made up of over 40 countries and each boasts their own culture, terrain and beauty. There are a full 10 major mountain ranges which, alongside the 100 minor mountain ranges on the continent, make up around 20% of the European landmass. That's a whole lot of mountains and a lot of hikes to choose from. So, to bring us back to the original question: what are the best hikes in Europe?
The Best Multi-Day Hikes in Europe
Picking just 20 hikes to designate as the best trails in Europe, or best long-distance hikes in Europe, was not easy. But what we've got below are our top 20 areas and routes to set you and your hiking boots off on the right foot. Have a scroll through and see what sort of scenery, distance or terrain takes your fancy. Beware though, we like mountains - so it's more Alps and fjords than Amalfi Coast. From there, you'll be able to formulate a much better idea of exactly where you want to go hiking.
1. Tour de Mont Blanc, France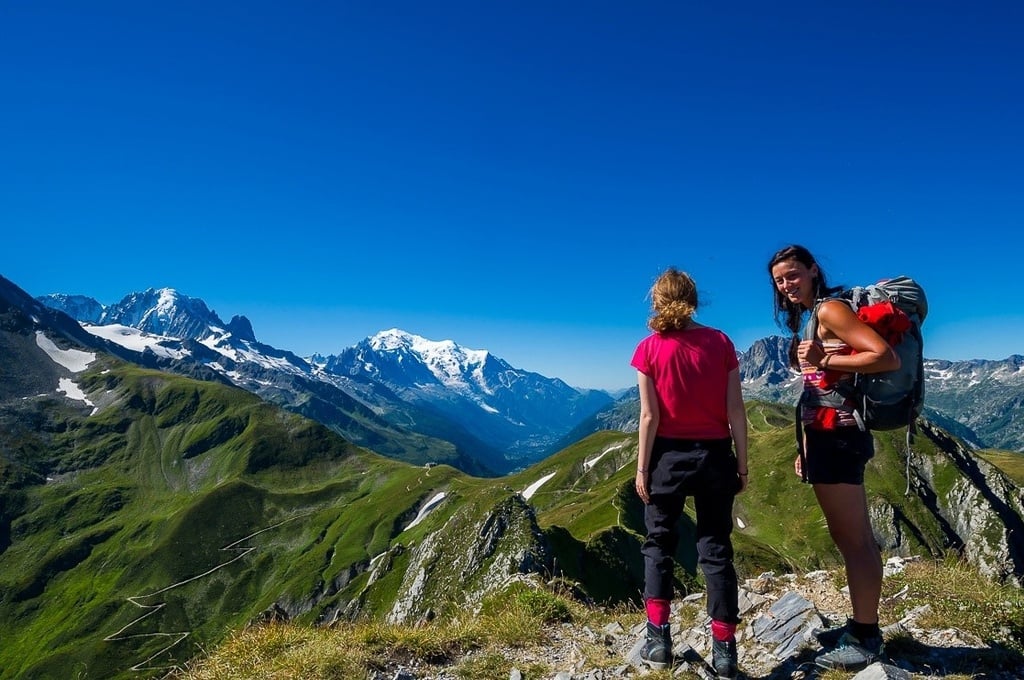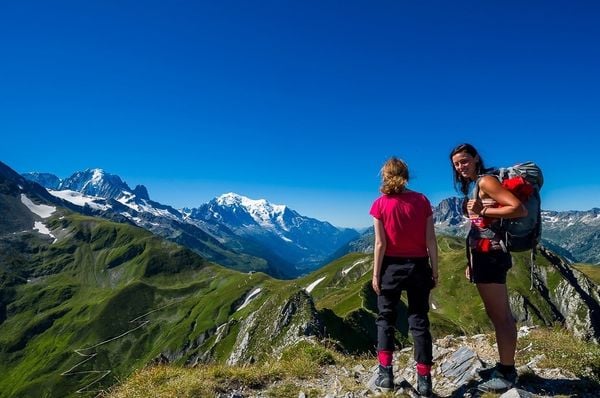 When it comes to hiking in Europe, this mother of all treks circumnavigates the mighty slopes of the highest mountain in the Alps: Mont Blanc. Trekking the Tour du Mont Blanc (TMB) introduces the ambitious trekker to some of the most dramatic and versatile scenery in the world. There's no doubt that it's both one of the most famous hiking tours in Europe, up there with the likes of the Camino de Santiago, and one of the best European walking holidays. With its 170 kilometres, it is certainly a long-distance trek - and you'll be walking on high mountain trails with a lot of elevation gain (around 10,600m/35,000ft) over the course of the 11-day hike.
The history of the Tour de Mont Blanc is super interesting too - it was originally walked by Genevan geologist Horace Benedict de Saussure in the 1700s. He had intended to find a way to climb up to Mont Blanc, but failing to do so, ended up walking the entire way around it.
Countries: France, Italy and Switzerland
Level: Moderate – steep ascents and descents each day
Duration: Roughly 11 days, 5-7 hours each day
2. Norwegian Fjords, Norway
For extreme variations in scenery in one stunning place, head to the Fjords of Norway. Here are thousands of walks for all types of hikers. Take the family on treks over blue glaciers, viewing mountains that come straight up from the narrow fjords. Or, wander through natural parks offering the diversity of barren glaciers to lush forests. Those up for a challenge can visit the iconic Trolltunga, Geirangerfjord, Himakana, Langfossen, or Preikestolen. All levels of trekker are welcome. Check out our map of the Norwegian fjords to get a better idea of exactly where they are in the country.
Countries: Norway
Level: Easy to Challenging
Duration: Endless variation. Anything from 2-3 hour treks to full-day adventures, and overnight trips.
3. Mount Triglav, Slovenia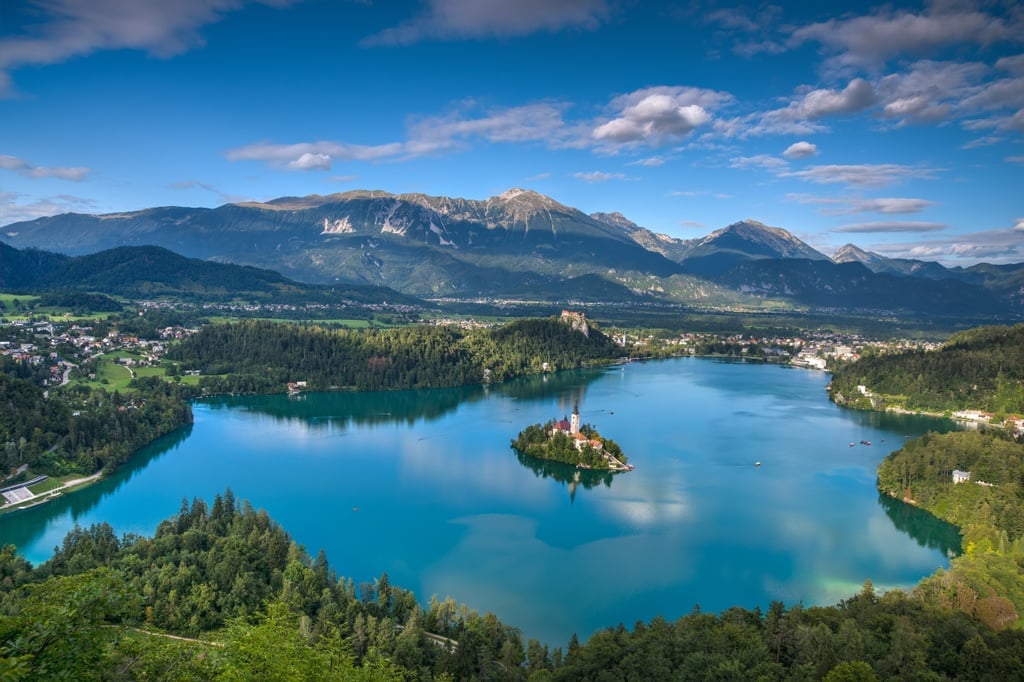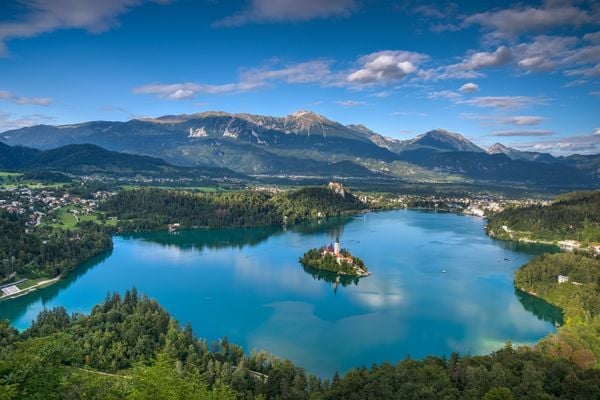 Every true Slovenian must climb this beloved mountain - and so should mountaineers visiting this country. There are two ways to access the 2864m summit, both challenging and both relying on via ferrata routes or fixed cables to help climbers through the scree and along narrow paths. Check out the route from charming Bled that rests en route at Kredarica hut, the highest mountain hut in Slovenia. You can get guided walks or take it on yourself - but with the via ferrata in place, a lot of people are thankful they got the guide when they get there. You have to be a very experienced mountaineer and have the appropriate equipment with you to go it alone. There are plenty of other amazing hikes in Slovenia, too.
Countries: Slovenia
Level: Medium
Duration: 2 days
4. Caucasus Mountains, Georgia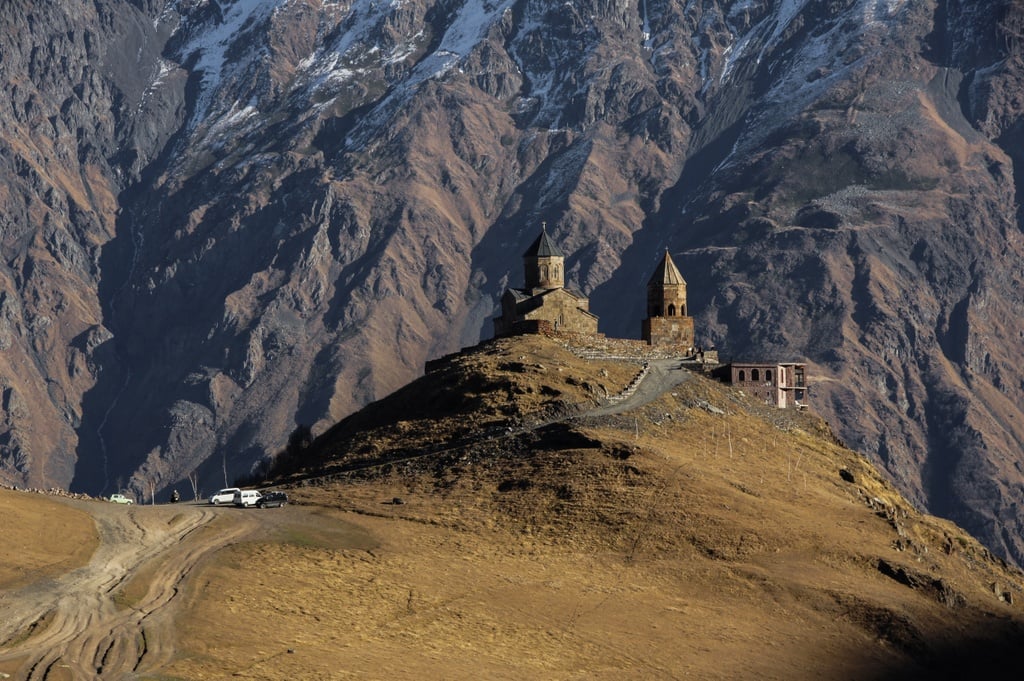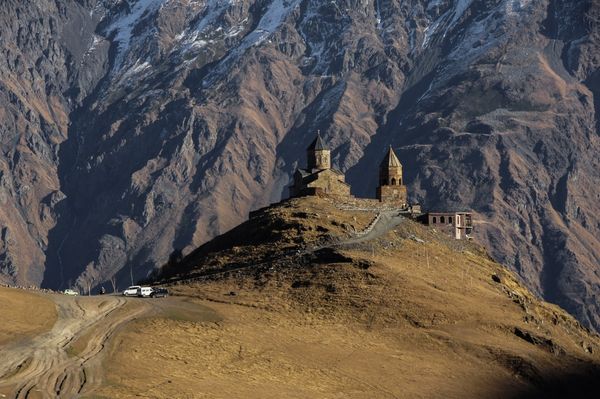 When you go hiking in Georgia, you go exploring where few others have before. Georgia's arid Caucasus Mountains have just opened to tourism in recent years. You'll spot wildlife like deer, chamois and marmot; be sparkled by green, white and turquoise lakes; pass through medieval villages and towns; and be surrounded by peaks shooting up into the sky. The country's third highest peak, Mount Kazbek, can be climbed too.
Countries: Georgia
Level: Easy to Challenging
Duration: Most are 3-5 days to longer treks
5. Via Dinarica, The Balkans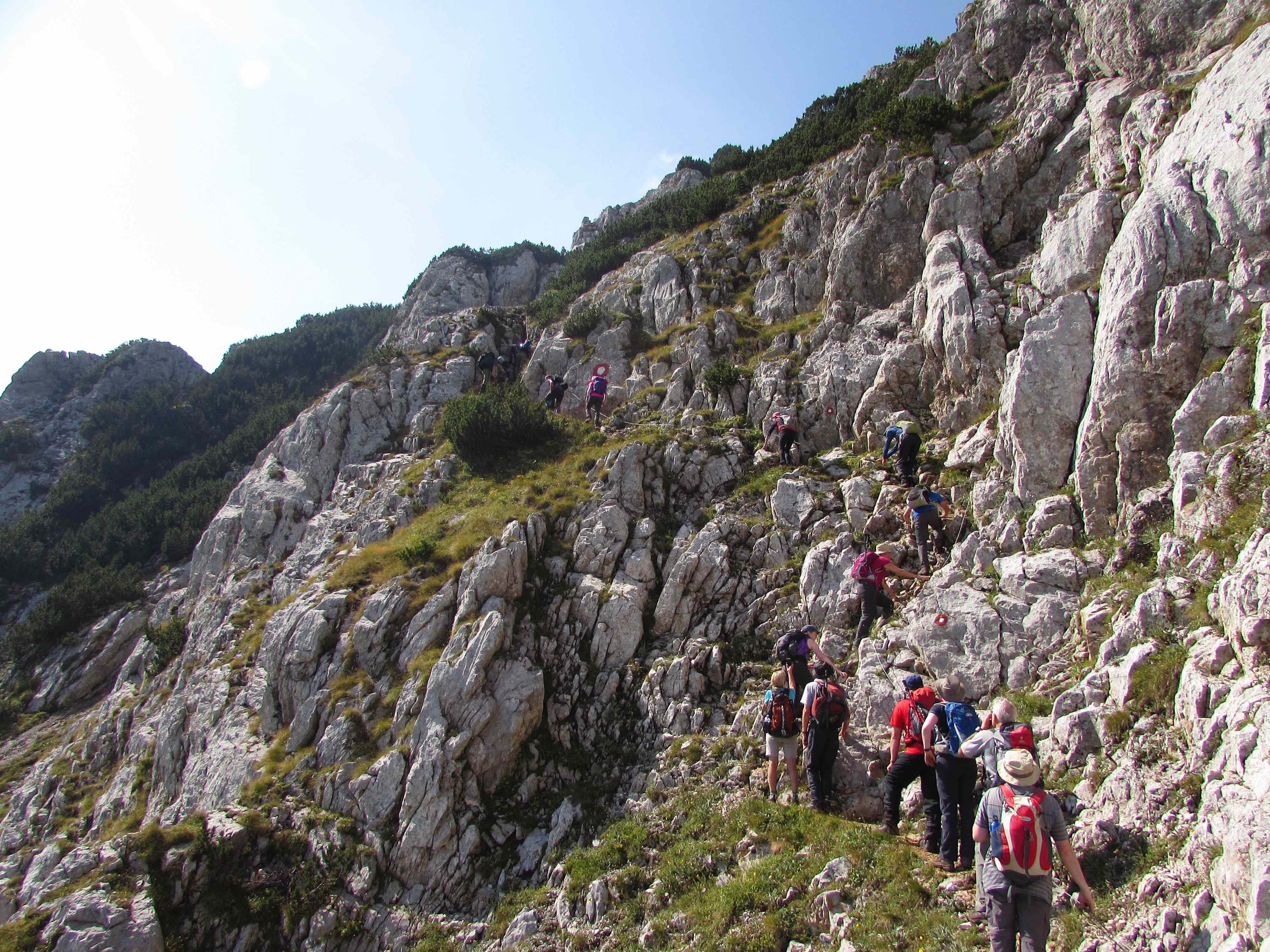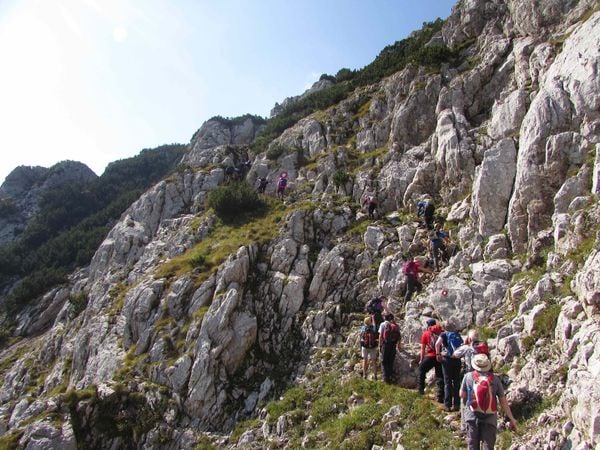 Get to the Balkans and explore the food, music and the old-world heritage that still exists in this corner of Europe. The Via Dinarica traverses the Dinaric Alps and Sharr Mountain Range in more than 120 stages. It acts as an adventure and cultural corridor across Slovenia, Croatia, Bosnia and Herzegovina, Montenegro, Kosovo, Serbia, Albania and Macedonia. Complete the entire 1930 km trail, or break it down into chunks, such as in our 8-day adventure from Croatia to Bosnia.
Countries: The Balkans
Level: Easy to Challenging
Duration: Several day trip options can be combined for your perfect adventure.
6. The West Highland Way, Scotland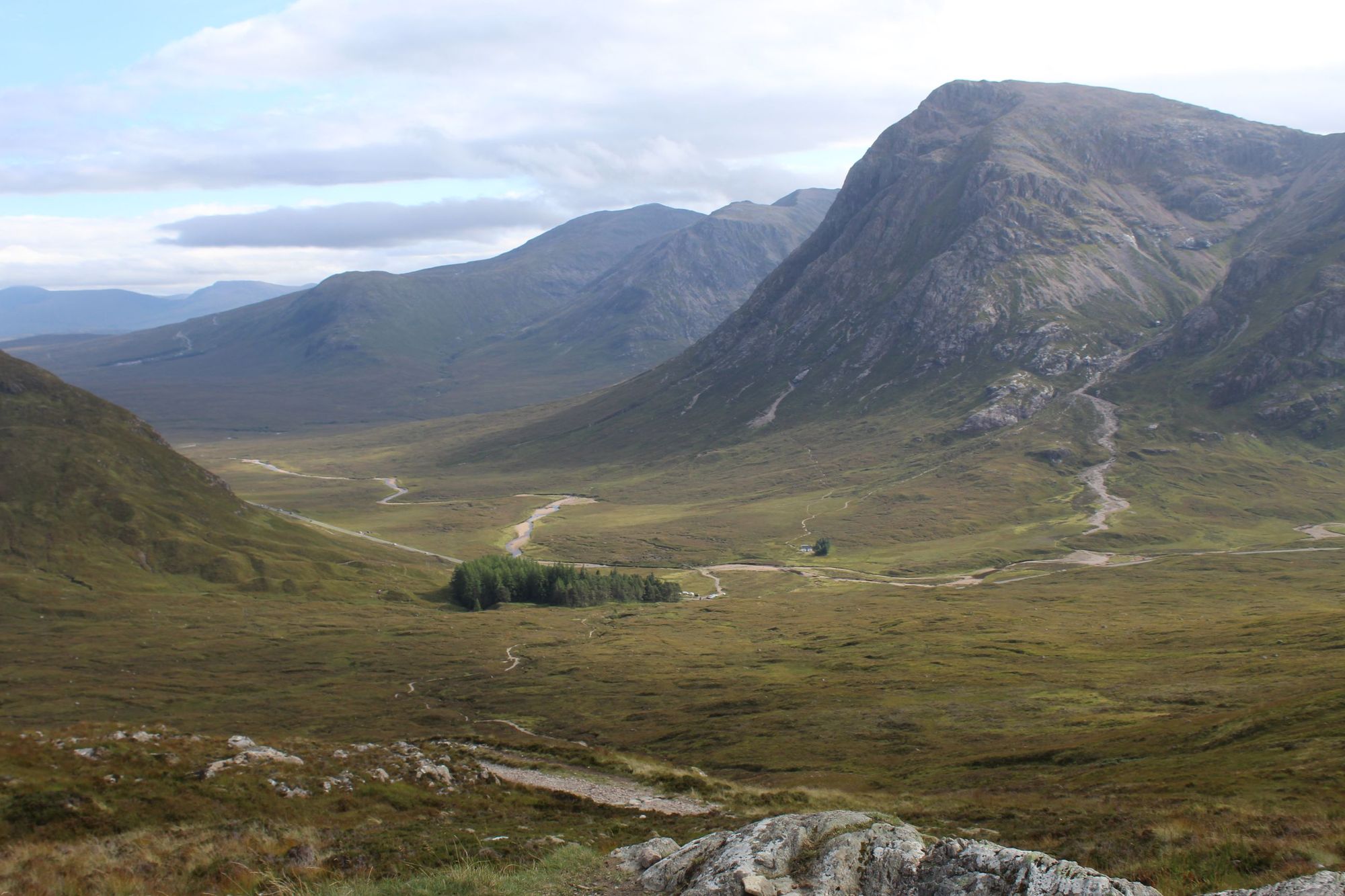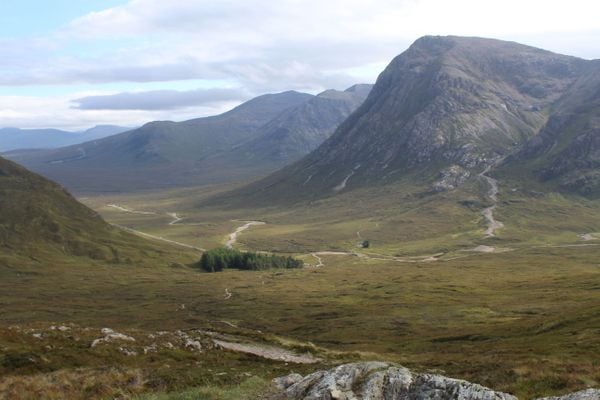 The West Highland Way is one of the most iconic multi-day hikes in the world. It'd be fair to same the same about the Scottish Highlands in general as one of the globe's favourite walking destinations.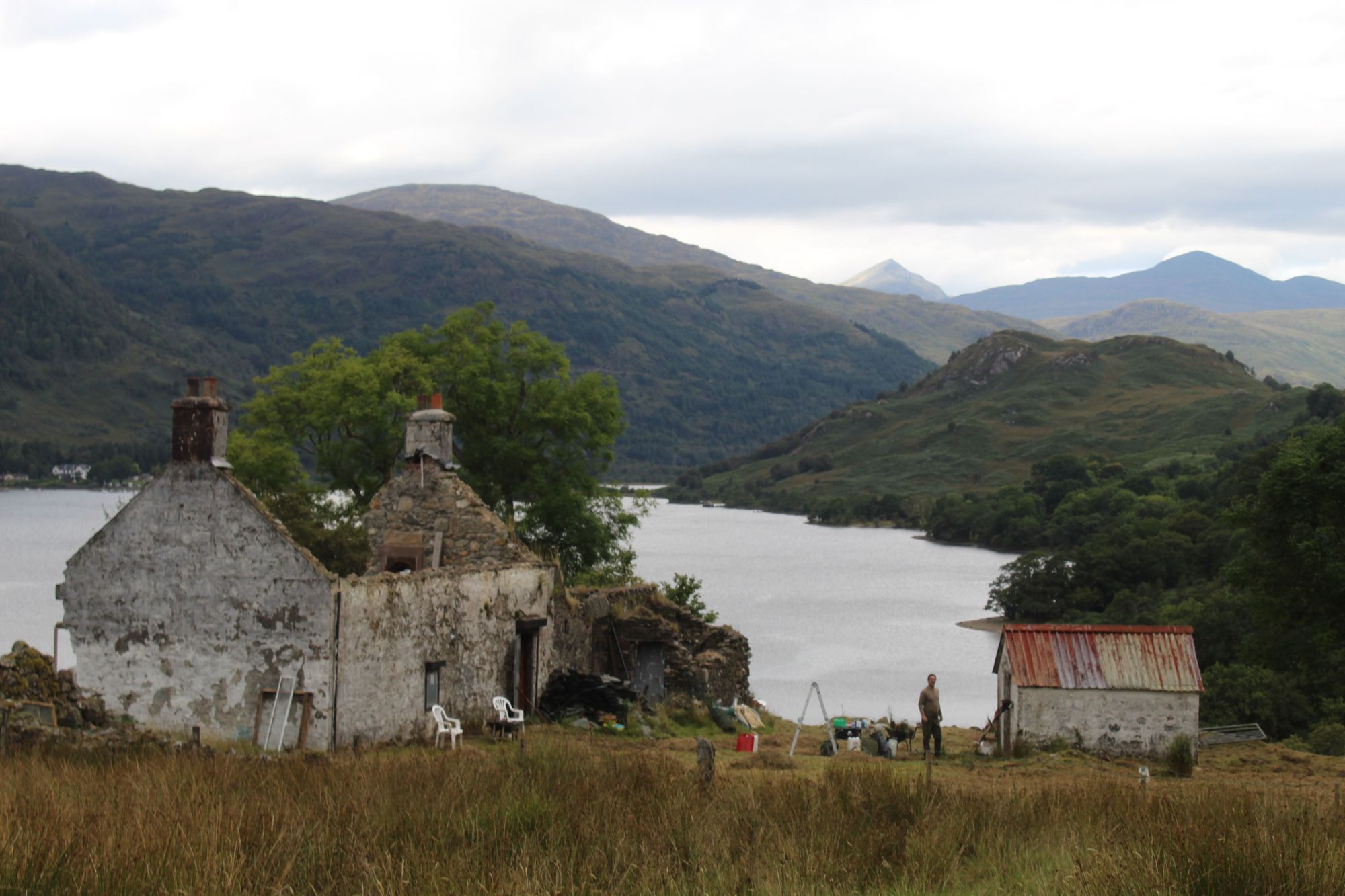 The West Highland Way route has everything you need. Leaving from Milngavie, a small town near Glasgow, you head 95 miles north to Fort William - next to Ben Nevis, the highest mountain in the UK. Along the way you'll walk on the bonnie, bonnie banks of Loch Lomond and climb Conic Hill for beautiful views over the loch. You'll walk through Glencoe, past the famous form of Buachaille Etive Mor, through the Rannoch Moor and eventually reach Glen Nevis and Fort William.
There are options for hotels, mountain huts or cabins to stay in along the way, although many people choose to camp. This is the oldest hiking trail in the UK and remains one of the finest hiking trails in the world.
Countries: Scotland
Level: Moderate
Duration:  Approximately 5-10 days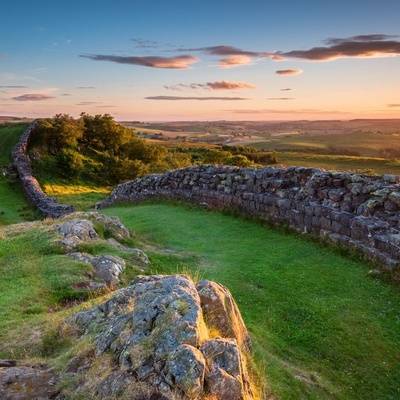 7. Tour de Monte Rosa, Italy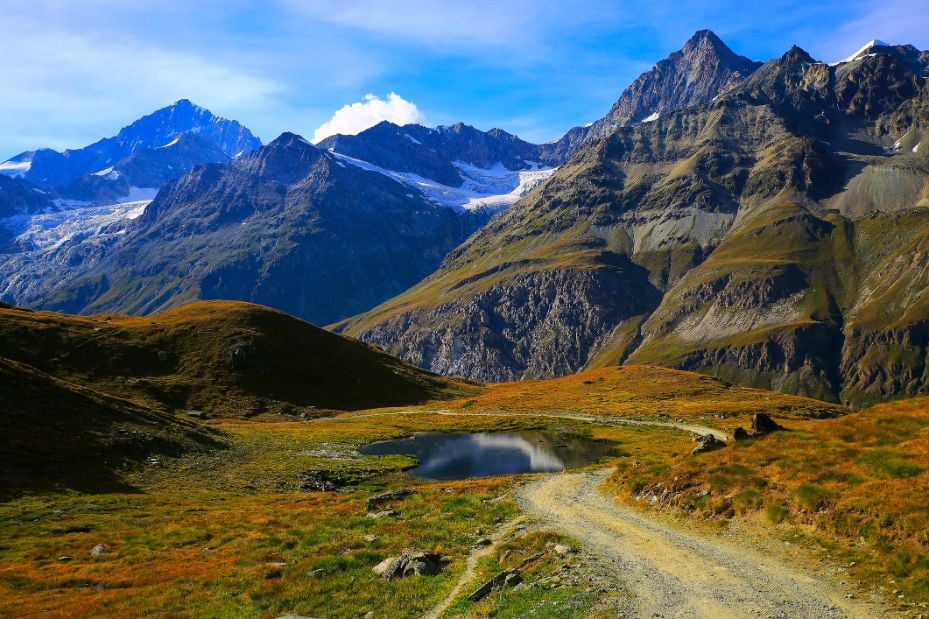 The trek around this 4634m mountain is stunning - and it is not easy. Every day there are steep ascents and descents over ice and rock. Besides glacial conditions, there are alpine meadows and forested valleys to trek through. From balcony ridges, you'll see a panoramic paradise of peaks all over 4000m high – including back to the remarkable Matterhorn in Zermatt, Switzerland.
Countries: Italy
Level: Challenging
Duration: Between 8-11 days
8. Canary Islands, Spain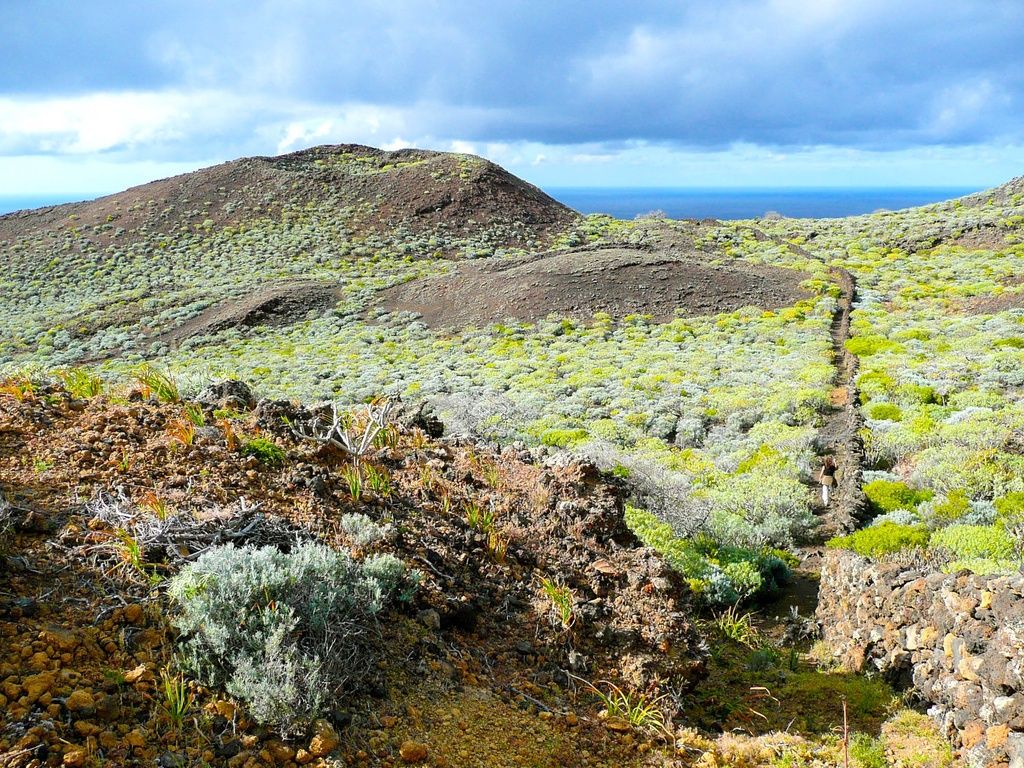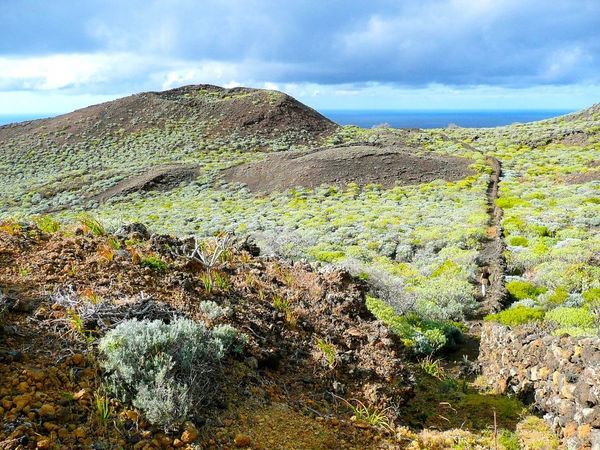 Get off the beach and onto the trails. Tenerife, Gran Canaria and La Gomera are all set up for walking and each has an individual flair. Tenerife boasts the world's 3rd highest volcano, pine forests, ravines and coastal paths with the fewest hikers of the three islands. Gran Canaria also has dramatic valleys and rocky shoreline to trek, but it's missing the massive volcano, so it has better views. The most distinctive scenery is on La Gomera, where you could be trekking in South or Central America. If you want to go further afield, take a long weekend to trek El Hierro.
Countries: Spain
Level: Easy to Moderate
Duration: Heaps of different routes lasting from a few hours to 2-3 days.
9. Laugavegurinn, Iceland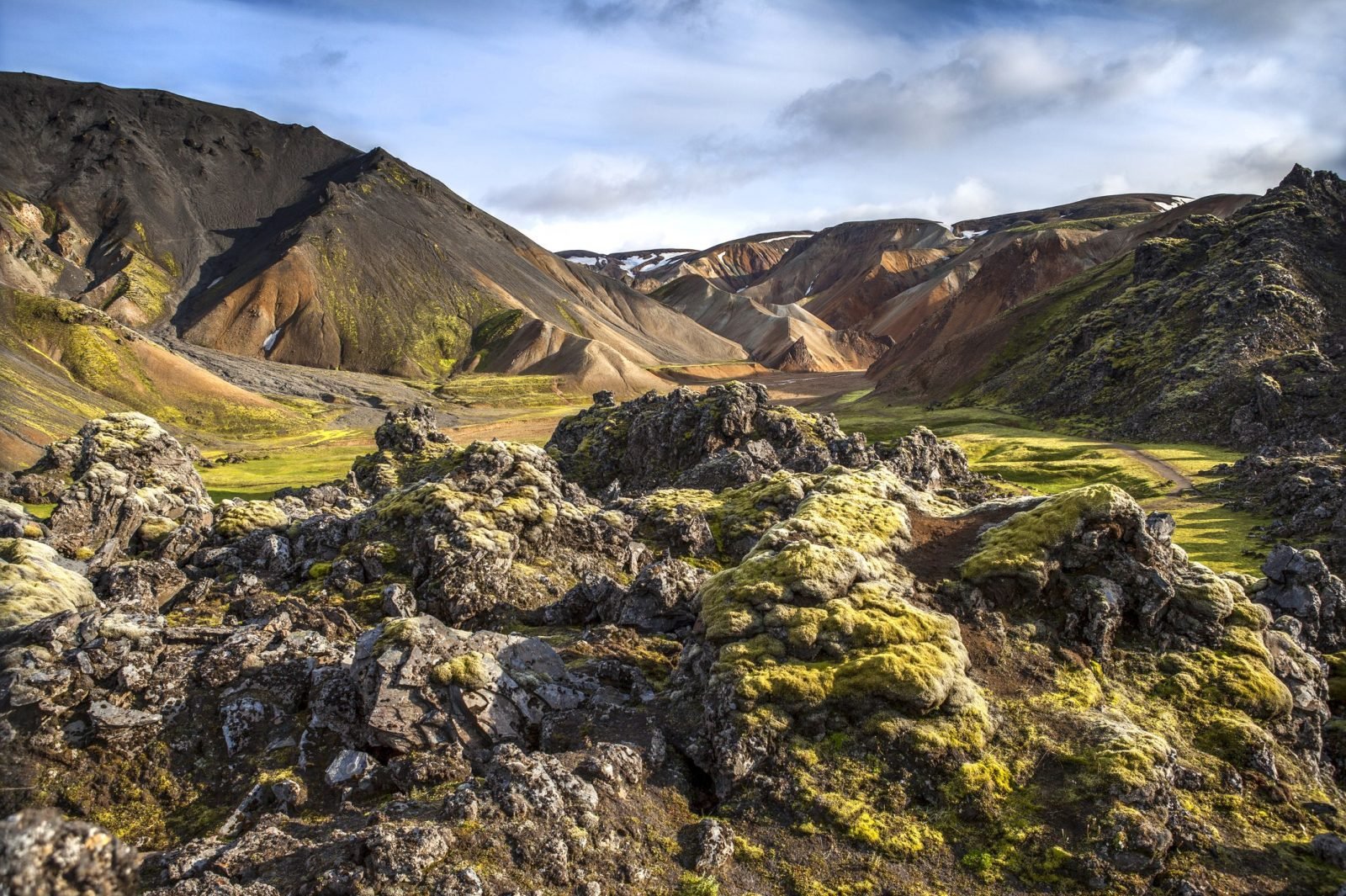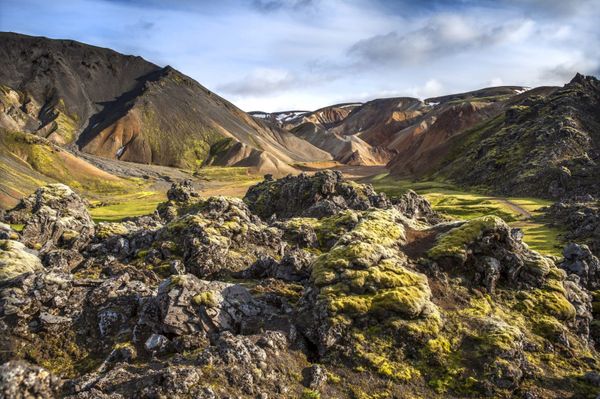 Wild Icelandic horses running through neon green valleys, hot springs and steam rising from black volcanic rock - sounds like another planet! Trek this 55km route is famous for folklore and magic, which you can experience as you make your way through rainbow-coloured hills and over glaciers. The variety of landscape on this hike makes it distinctively remarkable. Make sure you book huts in advance and be prepared for extreme weather.
Countries: Iceland
Level: Challenging
Duration: Approximately 4-6 days
10. Haute Route, France & Switzerland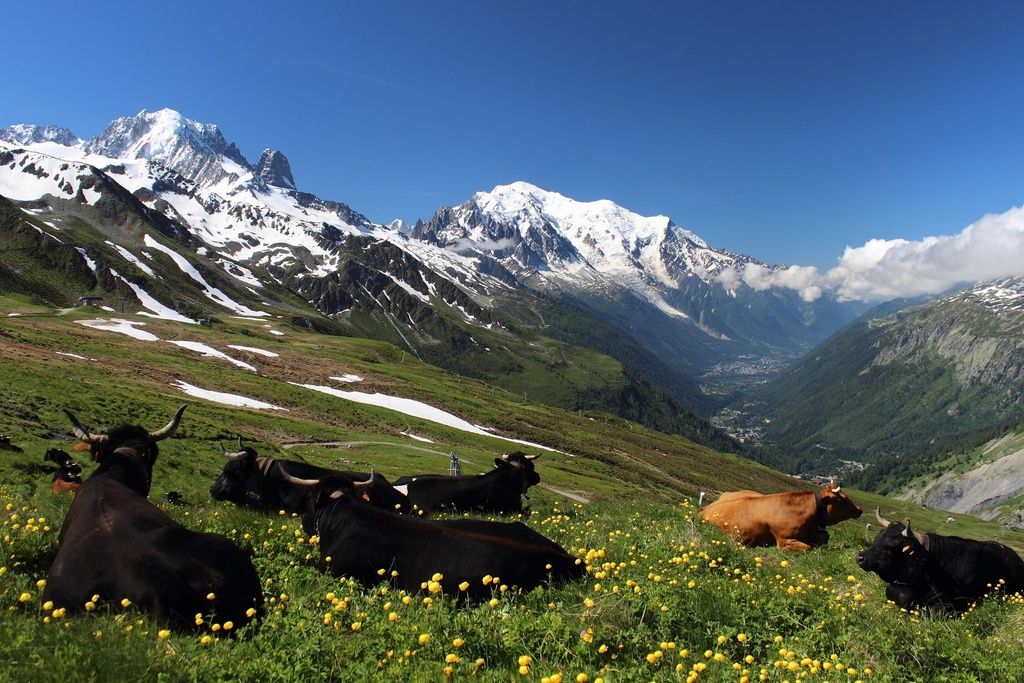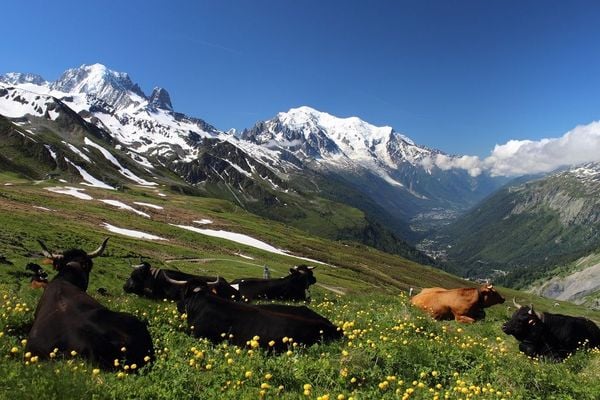 The Haute Route starts at the foot of Mont Blanc, the highest massif in Western Europe, and ends on the flanks of the most famous, if not the most elegant and most instantly recognisable of all mountains, the Matterhorn. Even though it has made its name for being one of the best winter hikes on skis, the 200 km long summer version of this trek is certainly no less interesting or challenging. On this hike, you'll cross 11 passes, clock up more than 12,000 metres in ascents and pass under ten of the twelve highest peaks in the Alps.
Countries: France/ Switzerland
Level: Moderate to Challenging
Duration: Roughly 10-12 days, 6-8 hours per day
11. High Tatras, Slovakia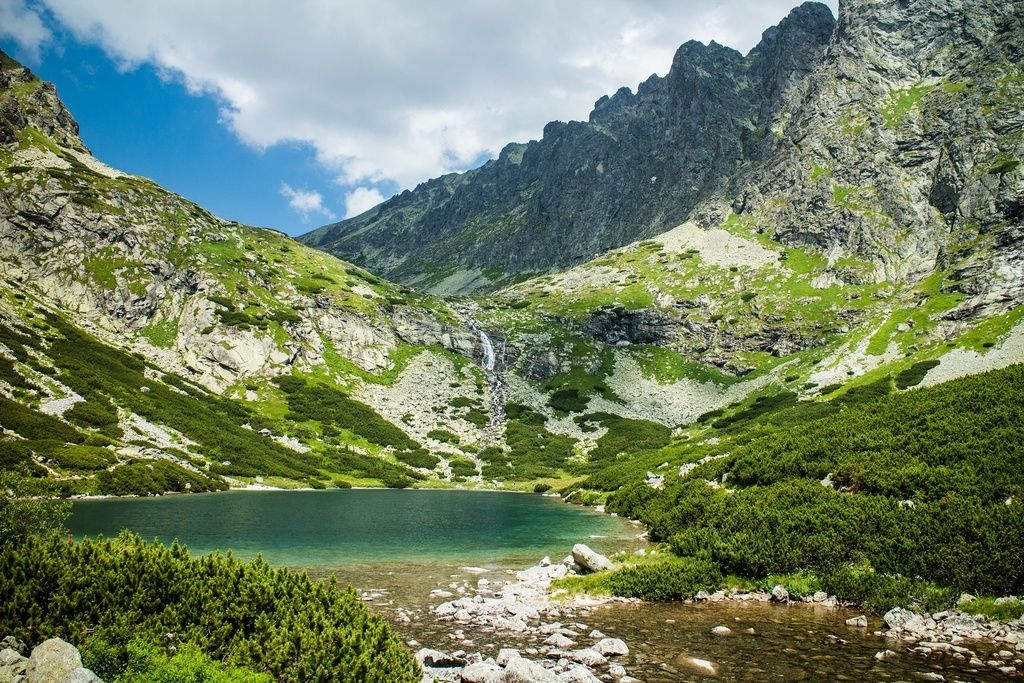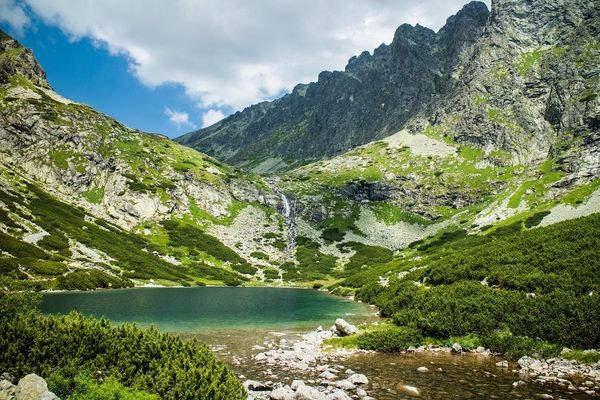 Get amongst Eastern Europe's only alpine mountain range and choose your own adventure. There are over 100 lakes, plus waterfalls and valleys to trek through. There are all sorts of hut to hut hikes to choose from. This is a Biosphere Reserve area of the Tatra National Park, so you can spot local wildlife like marmots and chamois (mountain goats).
Countries: Slovakia
Level: Easy to Medium
Duration: Multiple routes anywhere from 1 day to multi-day hut to hut treks.
12. GR20 (Northern & Southern), Corsica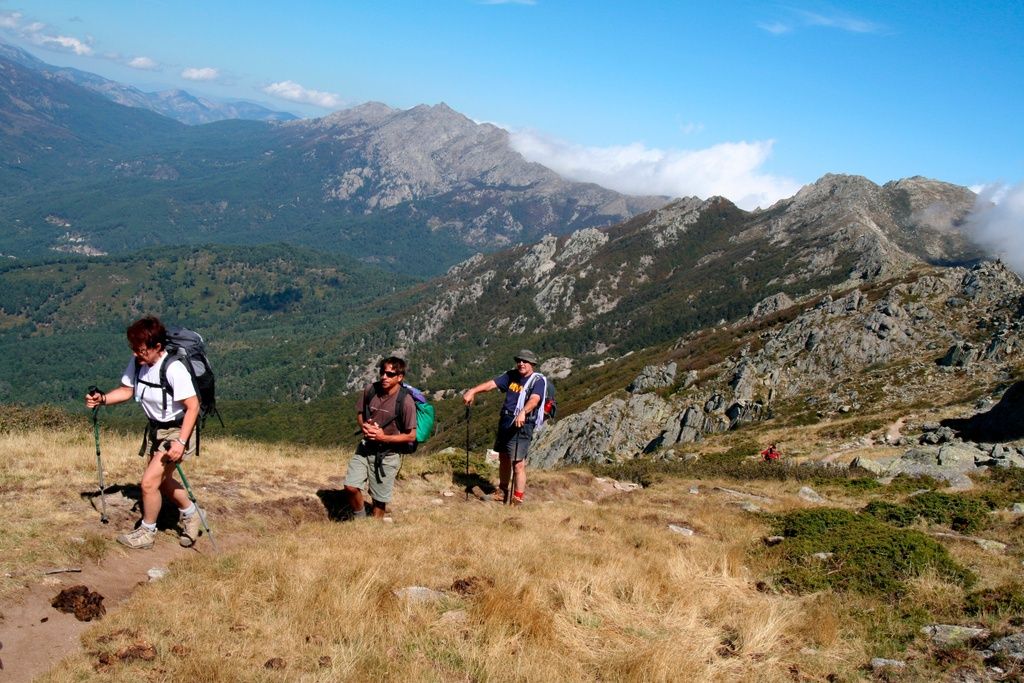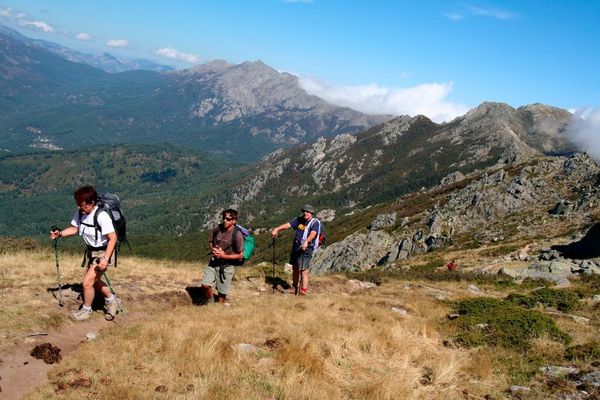 Running north to south from Calenzana to Concha along the jagged spine of the Corsican mountains, this rugged terrain can still be accessed by any seasoned hiker. Despite the rough exposed areas, the GR20 is well marked by red and white blazes, and there are plenty of places to rest and restock. You'll find sheltering refugios along the way to get a hearty plate of food, ride out a storm with a glass of red wine or have a needed night's rest. A less challenging option is to skip the Northern section and to trek only the GR20's Southern Route.
Countries: Corsica, France
Level: Challenging
Duration: 11-12 days, 180km
13. The Dolomites, Italy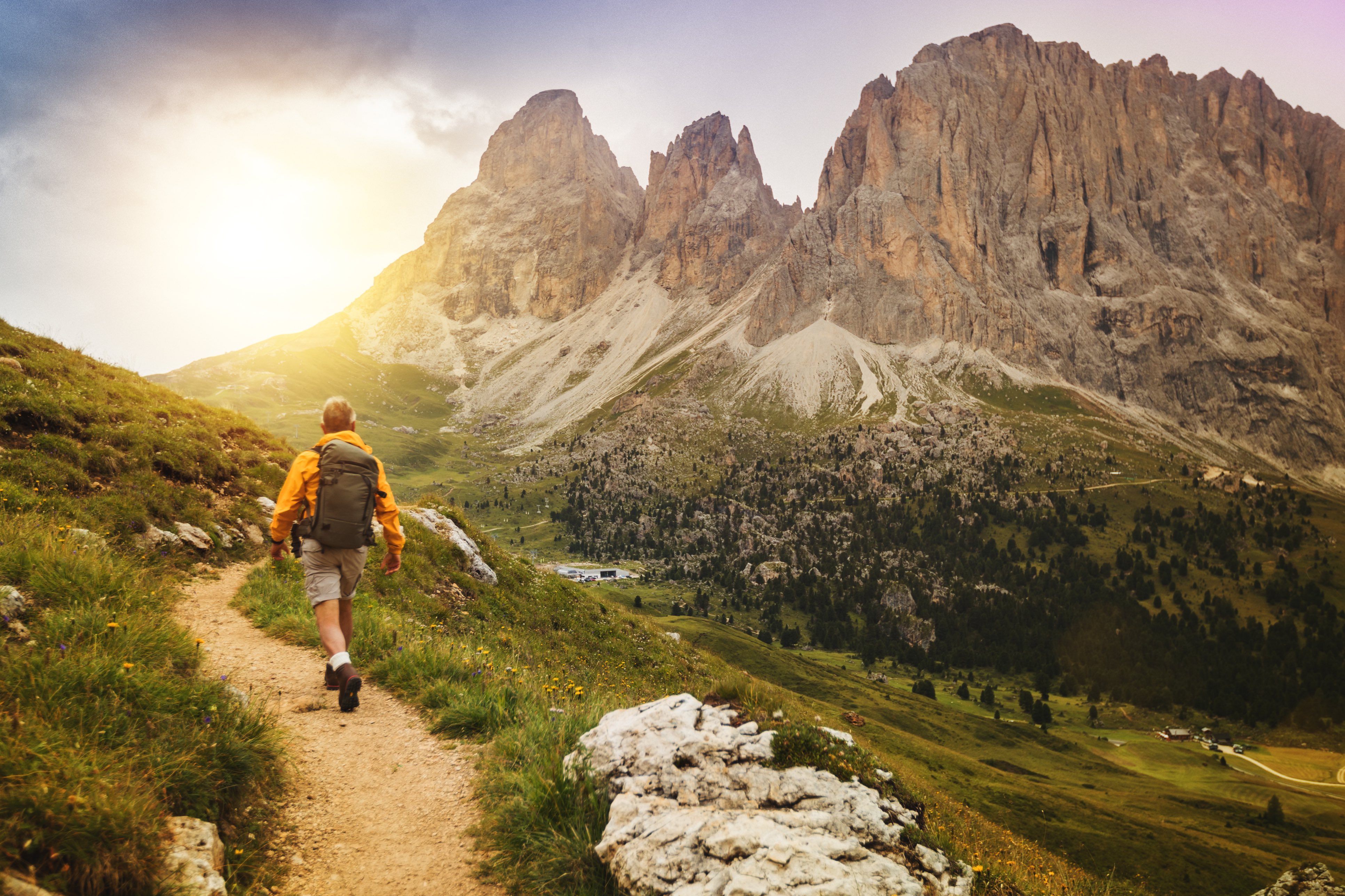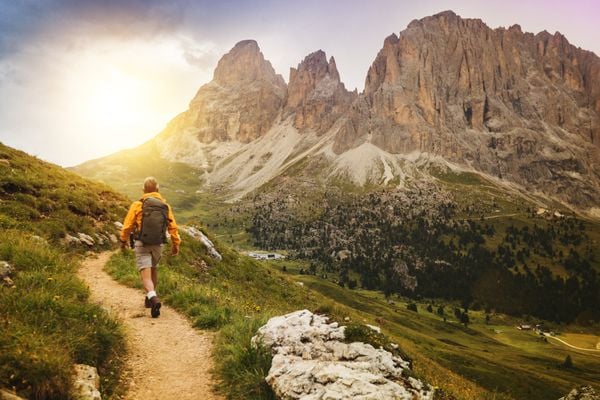 Hiking in the Dolomites, it's clear that these spiky peaks, crags and pinnacles are an UNESCO World Heritage site for multiple reasons. There's history, where trails are named after WWI, passing abandoned bunkers along the way. There's culture: visit the Ladin shepherds in their once isolated villages. There's also diversity in beauty and language. Traverse pastel meadows of wildflowers and hear the whispers of different languages inhabiting the Italian Alps.
Countries: Italy
Level: All levels
Duration: Day trips to multi-day adventures.
14. Mont Blanc, France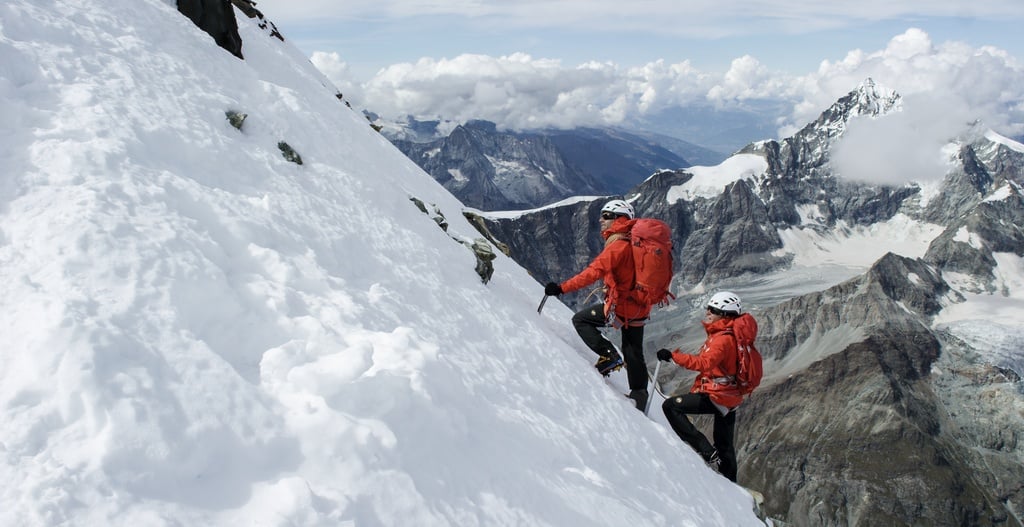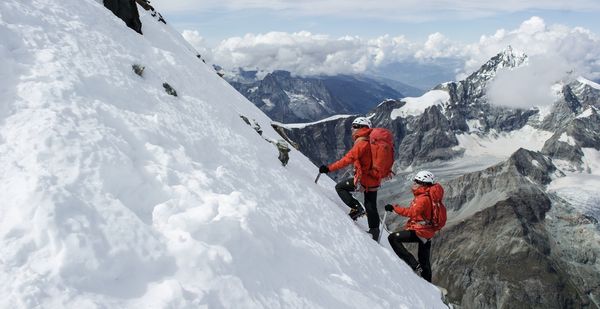 Okay so this is a little more than a hike. Climbing to Mont Blanc summit is a physical challenge, topping Western Europe's highest mountain at 4810m. You'll need to be proficient in use of crampons and an ice axe to make your way over rock and ice, and you'll need an experienced guide. There are a few ways to summit, the easiest of which is using the Tramway du Mont Blanc to the Nid d'Aigle, then up the Aiguille Gouter and the Bosse ridge. Along the way, stay in Refuges, which must be booked in advance. Try an extended 7-day experience starting off with a dazzling training climb to Gran Paradiso.
Countries: France
Level: Challenging
Duration: 2-3 days
15. Gran Paradiso National Park, Italy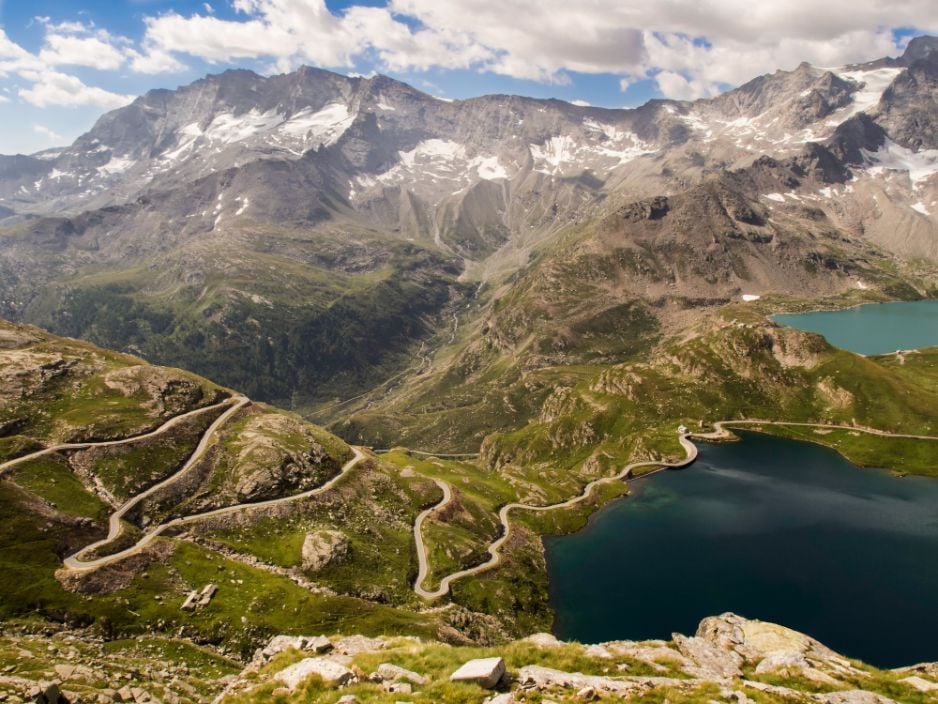 The Gran Paradiso sits in the Valle d'Aosta, in northwestern Italy's Alps. Originally this park was set to preserve the Ibex, and the focus on flora and fauna is still one of the main draws of this sprawling park. There are 70,000 hectares of territory ranging from 800m to 4061m at the peak of Mount Gran Paradiso. Views of Mont Blanc, Monte Rosa and the Matterhorn ranges can be seen from the many routes through the park. There are day hikes around the lakes and also the option to take the multi-day ascent to the highest point.
Countries: Italy
Level: Easy to Challenging
Duration: Hundreds of day walks, or ascending Gran Paradiso itself is a 2-day skilled trek.
16. Plitvice Lakes National Park, Croatia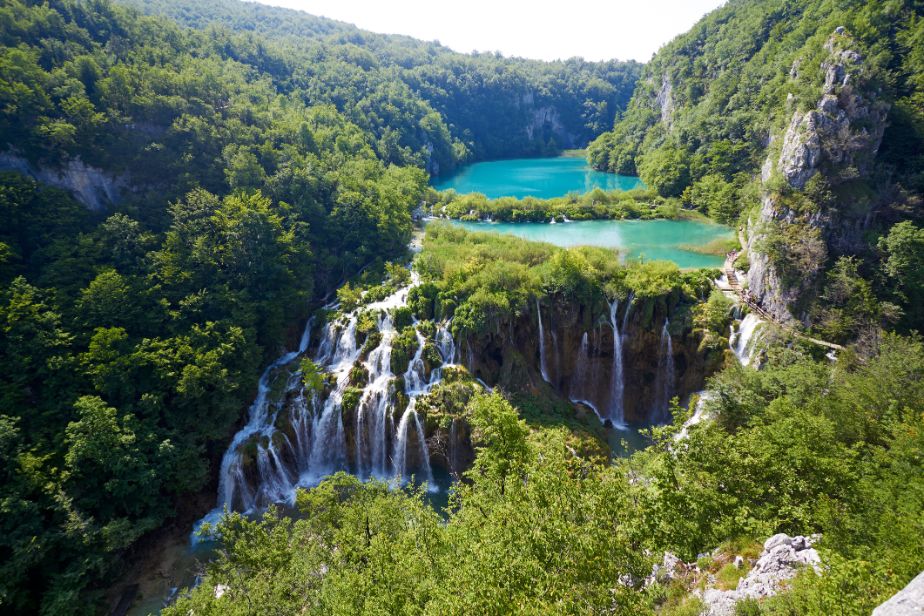 Sublimely turquoise waters interspersed with waterfalls and linked with sturdy and picturesque wood walkways, Plitvice Lakes National Park is the type of place where eight hours of hiking fly by. A ferry ride across Lake Kozjak connects two halves of the park and its sixteen lakes, all tucked in lush foliage that's even more striking layered in snow for winter. You could even make your way over to the beautiful Dalmatian Coast afterwards to SUP, kayak, sail or just relax for a few days after a top bit of hiking.
Countries: Croatia
Level: Moderate
Duration: 6-8 hours
17. The Kungsleden (King's Trail), Sweden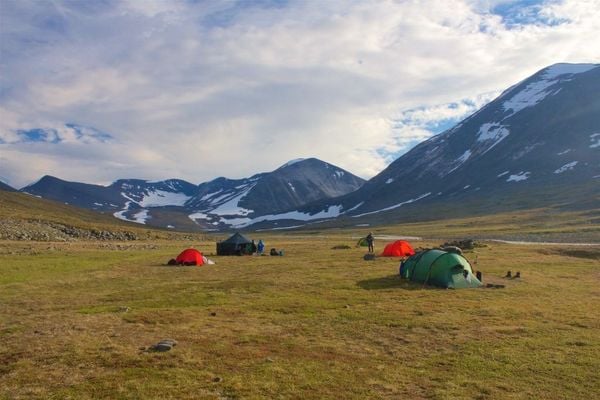 For spotting reindeer along a wild frontier, and still having time for a sauna at the end of the day, head the to the Kungsleden. This 440km trail goes through low altitude green valleys. The beauty is that this trek is accessible for everyone. There are plenty of huts along the way to rest your head, or you can try out camping and roaming free in this artic playground.
Countries: Sweden
Level: Moderate
Duration: Around 8 days
18. Circumnavigating the Matterhorn, Switzerland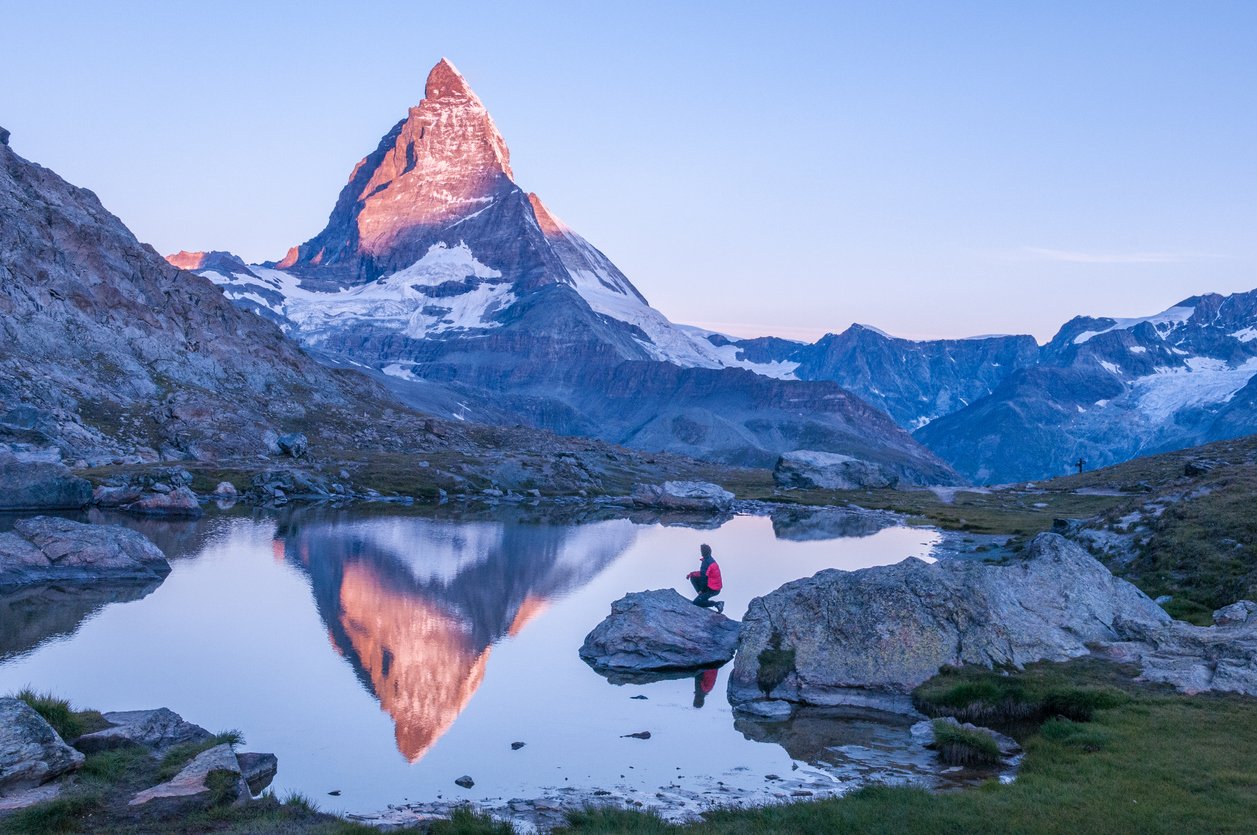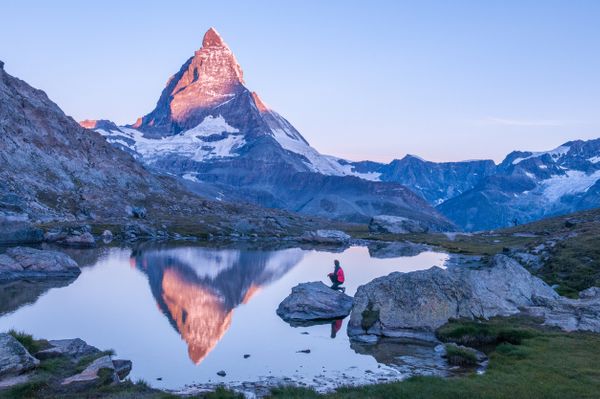 The Matterhorn Trek has been described as one of the most beautiful treks in the world taking in many ancient trails that have linked the Swiss Alps and Italian valleys for centuries. The 150km route offers a multicultural experience, crossing from the pristine surroundings of Switzerland to the slightly more chaotic lifestyle of the Italians. From the cobbled streets and horse carriages in Zermatt, through Alpine meadows and glacial passes, the mirror image of the Matterhorn on Lake Stelli is worth every step.
Countries: Switzerland and Italy
Level: Moderate
Duration: Approximately 8 days
19. Track Wild Bears in Greece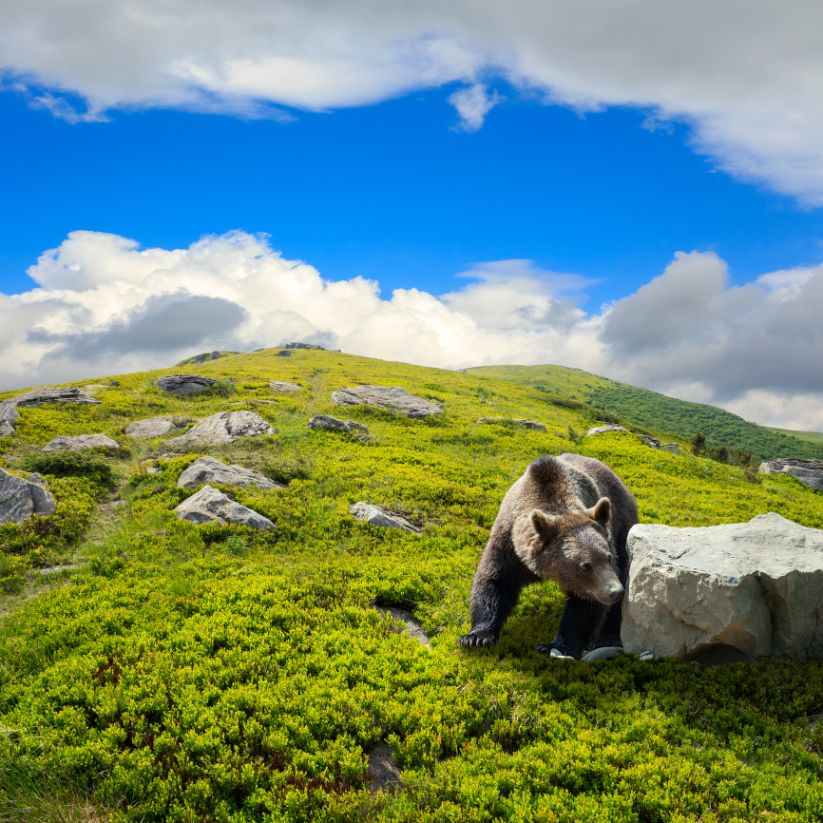 Go bear tracking in Greece's Pindos mountains alongside local conservation experts and hike through the world's deepest gorge. The awesome thing about this one is that you get to hike along with the Bear Emergency Team, who are a) a real thing, b) the best named organisation in the world, and c) running an amazing conservation project to protect bears in the beautiful Pindos mountains.
Countries: Greece
Level: Easy.
Duration: 5 nights.
20. Welsh 3000s Challenge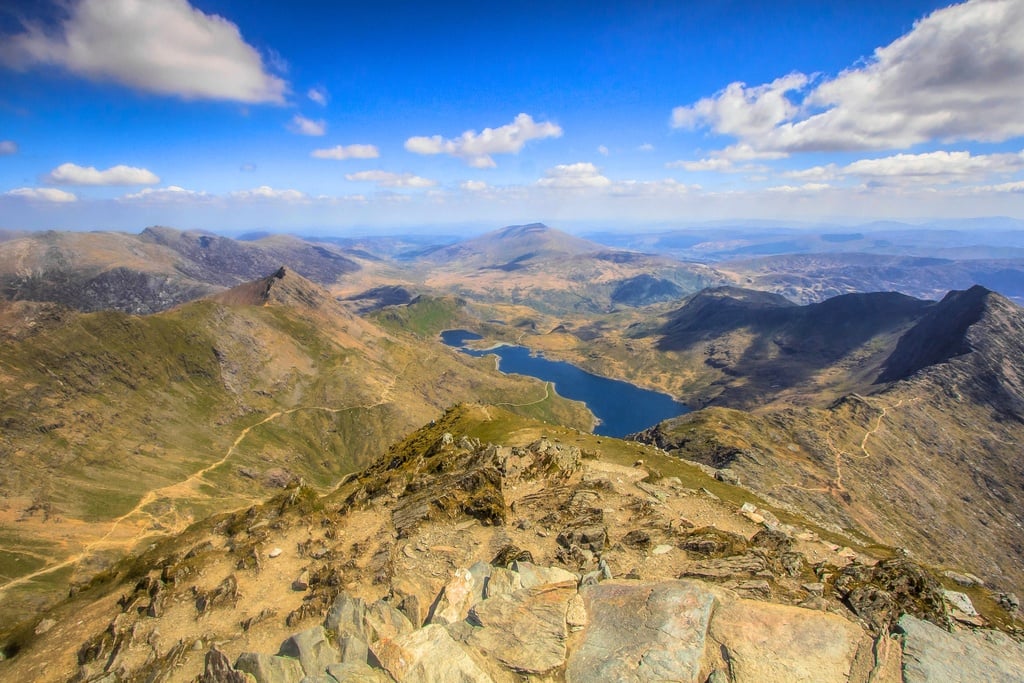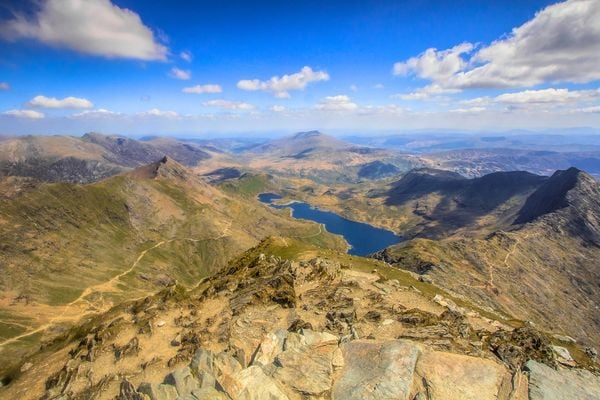 Fifteen mountains. Four thousand meters of gain. Every mountain over 3000ft in Wales. And you can do it all in one incredible weekend. To take on the Welsh 3000s, head to Snowdonia, home of the highest mountains in Wales. Hike and scramble through the Carneddau, Glyderau and Snowdon ranges, ascending ridges and linking peaks in rapid succession. Add to that the stellar views and natural beauty of Snowdonia and you're in for a strenuous but memorable weekend.
Countries: Wales, United Kingdom
Level: Challenging
Duration: Two nights (or under 24 hours for the speedy!)
For even more ideas to get your feet itching, check out our entire Wild Hikes collection for hiking adventures across the world.