Greenland Adventure Holidays
Greenland is an island in the North Atlantic Ocean, lying mostly within the Arctic Circle. It is less than 500 miles from the North Pole and very close to the Arctic Archipelago at the top of Canada. Greenland is an autonomous country, although technically part of Denmark (like Svalbard is to Norway). Despite its name, the vast majority of Greenland is covered by snow and ice all year around. Only 56,000 people live on the island and there are very few roads, making it easy to find yourself completely immersed in remote wilderness.
Adventure holidays in Greenland are all about exploring the polar regions and experiencing its unique natural landscape. Hike across snowy tundra and explore glaciers in the midnight sun. Or spend the night camping on barren icy beaches under the Northern Lights, listening to the sound of breaking seracs rumbling in the distance. Paddle on the slate-blue ocean, between towering icebergs, for adventure travel like nowhere else.
Kangerlussuaq
Kangerlussuaq is the town at the start (or end) of the Arctic Circle Trail. It's one of the main settlements and probably where you'll be arriving in Greenland, if you haven't come by boat. You can walk out onto the ice sheet from here too.
Ilulissat and Disko Bay
Ilulissat is an ice town. Not that the buildings are made of ice, but wherever you go you are constantly in the presence of Greenland ice. On one side, the sea is full of icebergs. These chunks of ice deserve some respect: the iceberg that sank the Titanic probably came from Ilulissat. Kayak through the eerie waters or take a hike to the glacier in the icefjord above the town.
Inlandsis: the Polar Ice Cap
Most people visit Greenland to get a glimpse of its famous ice sheet. Also called Inland Ice, about 80% of Greenland is covered by one ice cap, with an average thickness of 1500m. That's an incredible amount of ice.
Hike the Arctic Circle Trail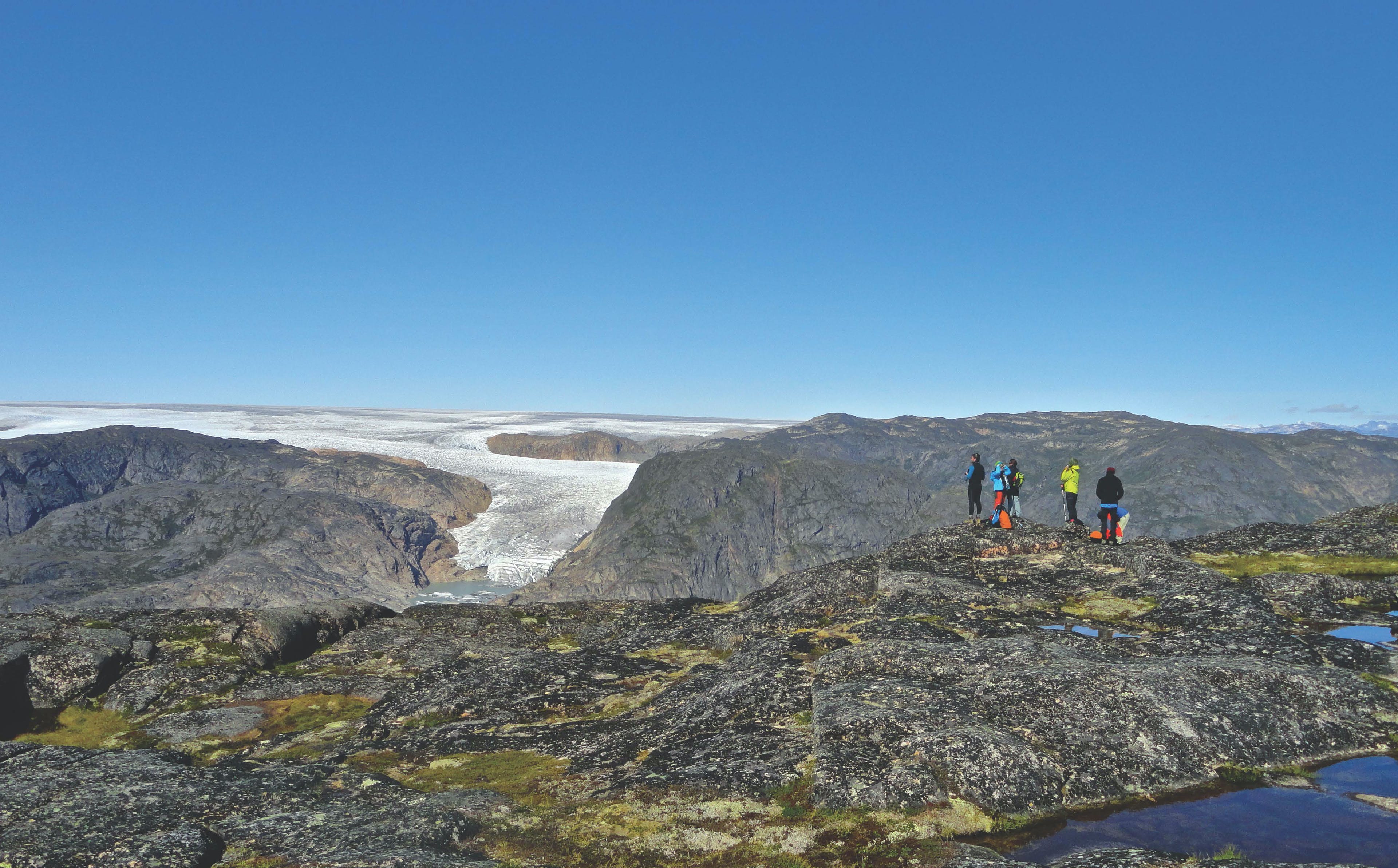 The Arctic Circle Trail is Greenland's long distance hiking trail. It's 160km long and passes through the biggest ice-free area in Greenland, between Kangerlussuaq and Sisimiut. Most people travel "from icefield to ocean" - starting in Kangerlussuaq - but it works in both directions. The trail is very loosely waymarked and you can stay in huts overnight or wild camp. Most people take between seven and 10 days to complete the trail.
Although Greenland holidays are associated with ice and snow, the Arctic Circle Trail is actually green in summer. It's a non-technical trek along lush valleys and beside panoramic lakes, although it's certainly not a walk in the park - and you'll need to be confident in your own abilities and comfortable with how remote your polar adventures will be.
In winter, the trail is still passable with the right equipment. There is incredibly deep snow so dog sledding, fat biking, cross country skis and snowshoes become the only viable options. Most people wait until March or April to make an attempt because of longer days and melting snow. You still might end up needing to deal with strong winds and temperatures below -45˚C!
If you can't dedicate all that time to one trail, or would like to experience mini polar expeditions and the ice cap in summer, there are still plenty of hiking options. For example, you could hike up the Qaleraliq Glacier on one of its three glacier tongues, nearly 10km wide! Better still, you could access it by kayak, for a hike that few people will experience.
Kayaking the Nuussuaq Peninsula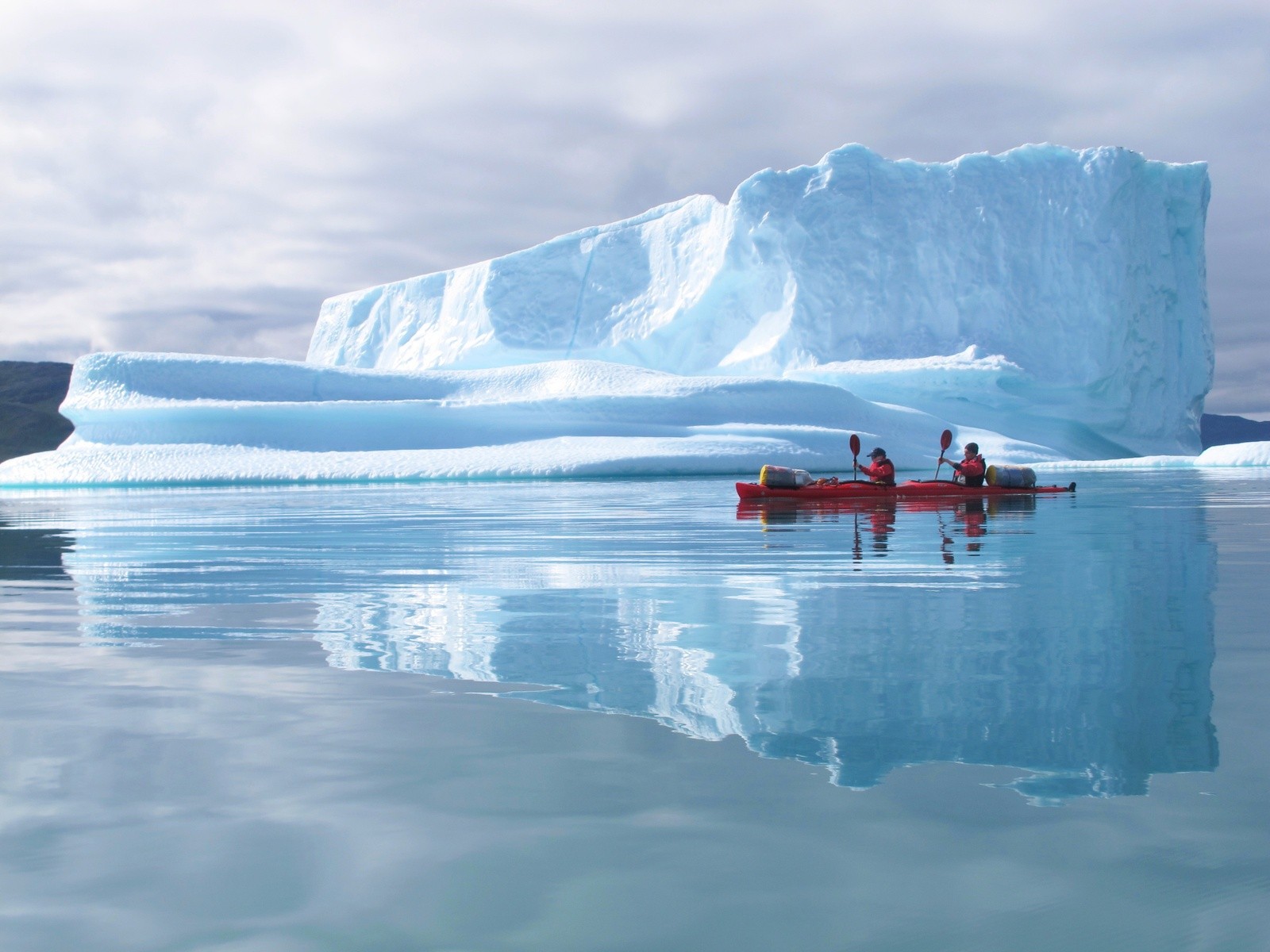 The kayak was invented in Greenland (well, the qajaq its ancestor) so it would be almost rude not to go kayaking on your Greenland adventures. Although there are some inland rivers, really it's all about the sea kayaking. If you're curious about how you'd manage to kayak a river in the Arctic Circle, we'd highly recommend watching Into Twin Galaxies. It's a multi-award winning film about three adventurers on a mission to kayak the most northern river ever paddled.
One of the best places for sea kayaking in Greenland is the Nuussuaq Peninsula on the west coast. Suitable for beginner kayakers, you're able to kayak past dramatic fjords and access otherwise inaccessible beaches and islands. The nearby waters, coasts and Disko Bay are littered with icebergs - some small, some island-sized - that crumble into the sea from nearby glaciers. Paddle in a small group of kayaks, between the bay and Disko Island, weaving between iceberg.That's a proper Greenland adventure and a kayaking experience unlike any other. In fact if you timed it right, you could actually be having a disco, on Disko, under nature's celestial disco: the Northern Lights.
The Largest National Park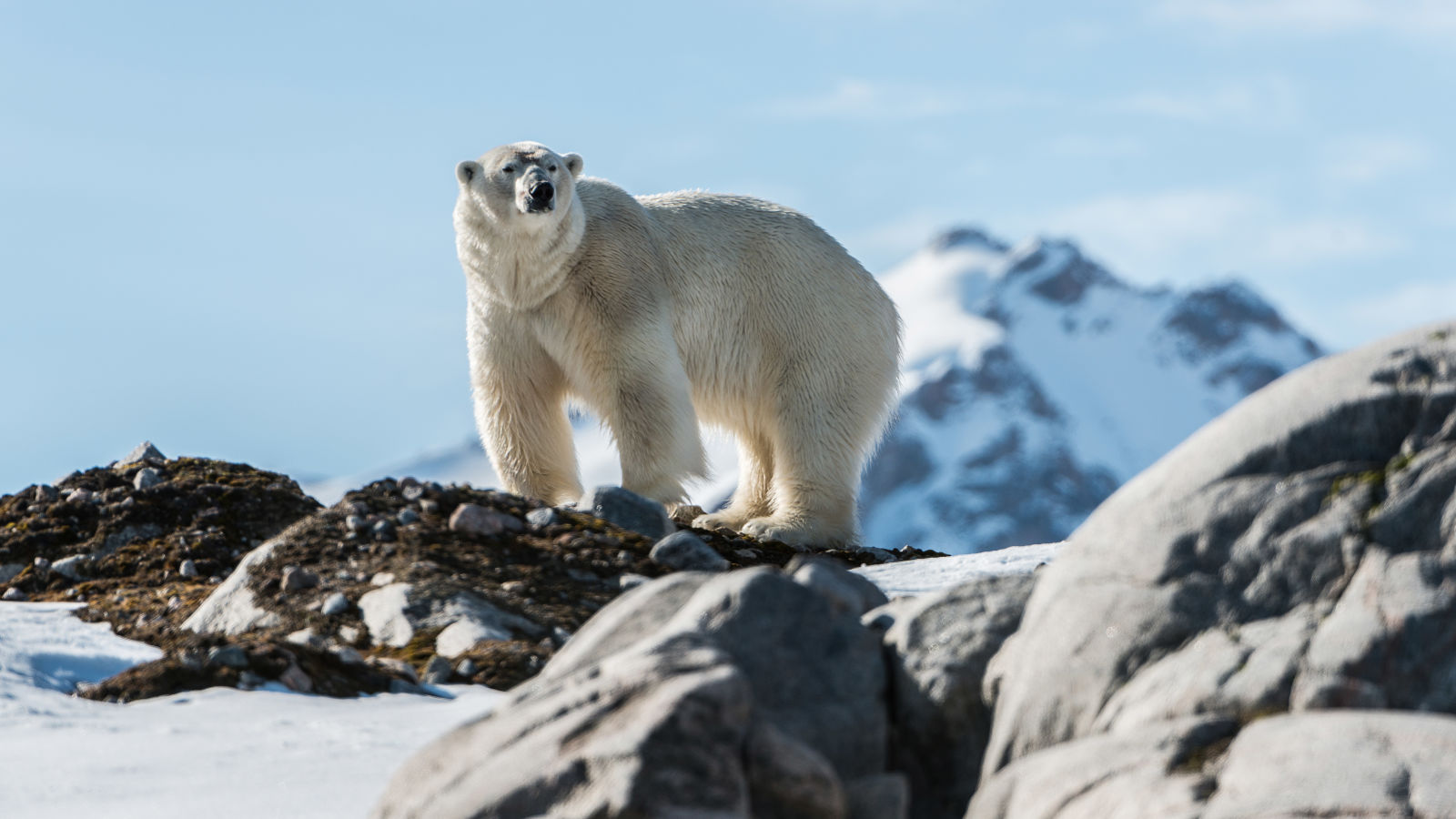 Northeast Greenland National Park is the world's largest National Park - which is crazy when you think about it. All those National Parks on continental mainlands and the biggest is on an island. At almost 100,000 square kilometres, it protects a vast area of east Greenland right up to its northernmost tip. In fact, to give it some context, if the National Park was a country it would sit between Tanzania and Egypt in terms of size.
The area is home to what's estimated to be about half the world's musk oxen. As a biosphere reserve, it's a protected home for animals like polar bears and walrus. The park has become an objective for scientists and polar exploration - studying the wildlife and also the remains of ancient Inuit settlements.
It is possible to visit the National Park, but you will need a permit. The only people with regular access are the local huntsmen who dog sled into the park. Otherwise, the only inhabitants are a handful of staff at weather monitoring stations.