Popular Mountain Climbing Holidays
here's our bestsellers
View all trips
When asked "Why did you want to climb Mount Everest?", George Mallory supposedly once answered, "Because it's there."
Climbing mountains. Bagging summits. We love it, don't we? Can't get enough of it. All that stuff about having to go to the mountain because the mountain won't come to you, that's us down to a tee; our very own, problem-free, philosophy. Sign up to one of these trips and release your inner Edmund Hillary on a mountain climbing holiday.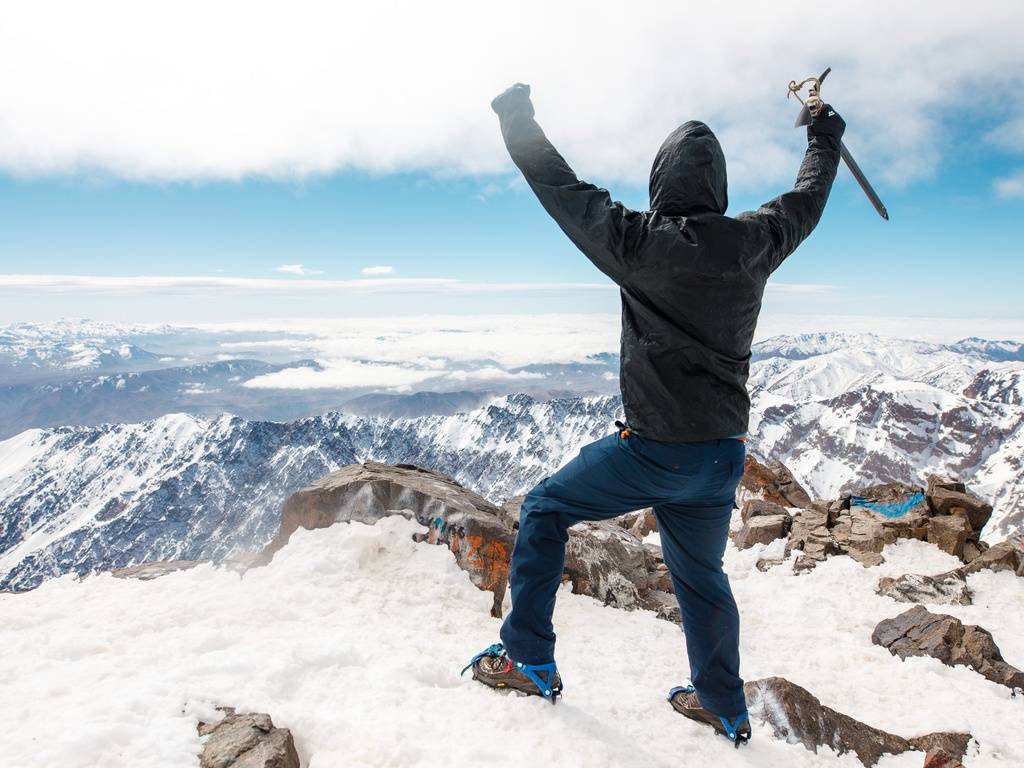 So what are your options?
We don't do mountain climbing holidays by halfs. Mountains you can climb with us include Mount Toubkal (4,167m), which is the highest mountain in North Africa, Mount Cotopaxi (5,897m), which is the third highest active volcano in the world, and Mount Damavand (5,671m), which as well as being Iran's highest peak is also the highest volcano in Asia. We also do trips up Mount Triglav (2,863m), the highest mountain in Slovenia, and Mount Olympus (2,918m), the home of Zeus and the highest mountain in Greece. Yes we have a thing about highest…
If you've ever dreamed of conquering the Seven Summits, we can help you out with our climb up Mount Kilimanjaro (the highest mountain in Africa at 5,895m) and our climb up Mont Blanc (the highest mountain in Western Europe at 4,810m). Technically, of course, Mont Blanc is only included in the Hackett version of the Seven Summits but let's not get bogged down in technicalities. Be a hero. Climb some mountains. Make a mountain climbing holiday out of it.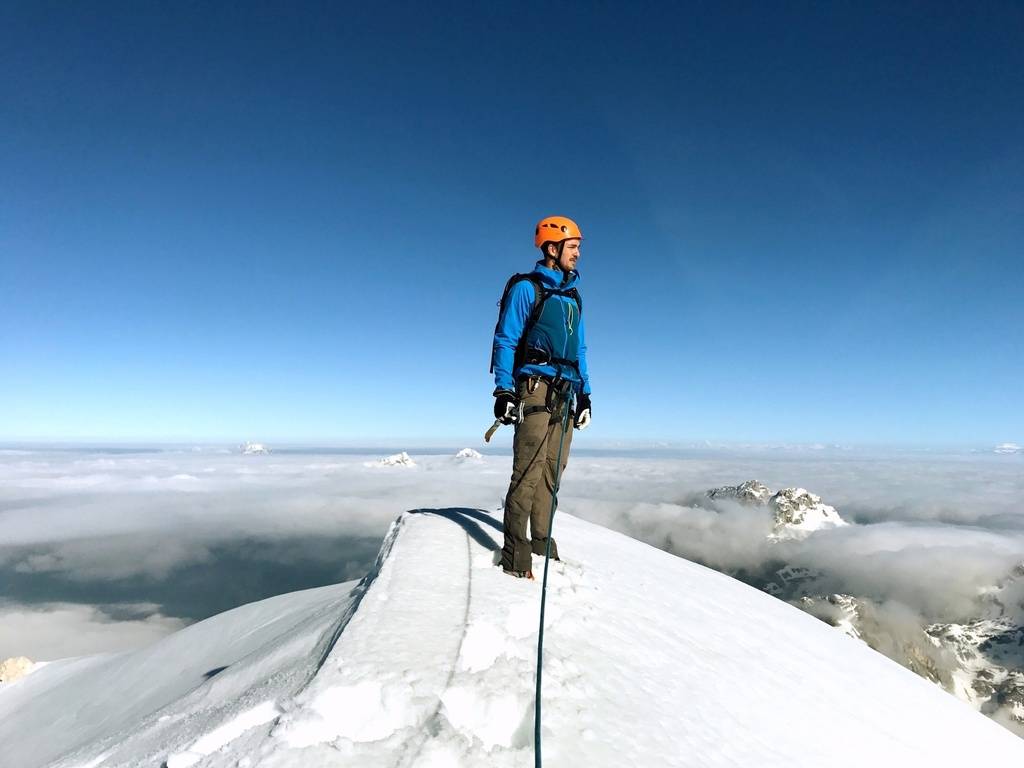 Alright. What else?
Some mountains are big, some mountains are really big, and some mountains are really, really, big. From big to really, really, big, our mountain climbing holiday trips cover the full spectrum. We've got a fair few summits under 3,000m for you to take on, but we also do an adventure that takes in Nepal's 6,476 metre-high Mera Peak.
On one of our mountaineering experiences, you could be ascending up an active volcano, on another - you might be trekking through forests, crossing glaciers, using ice-axes and crampons, or managing your head for heights while clipped up to a via ferrata. Whatever summit you choose to tackle, it'll be a challenge but due to variations in height and terrain each mountain climbing holiday has its own distinct feel. Find one that's right for you.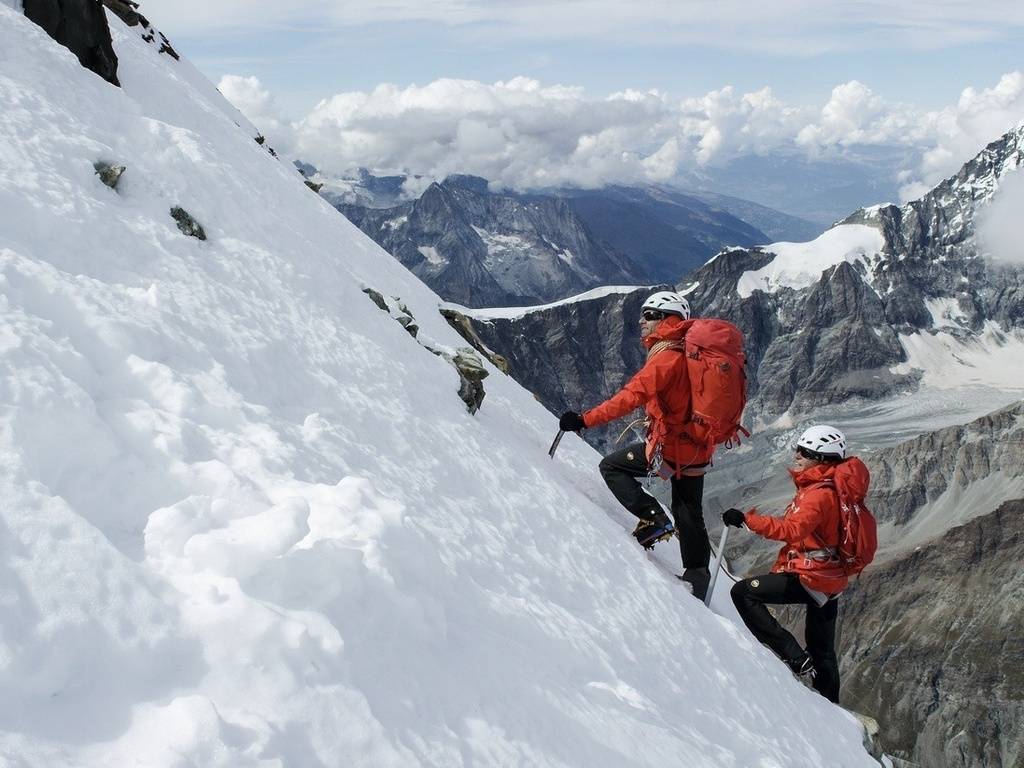 Why do it with us?
So you want to climb a mountain, but don't know why you should climb a mountain with us? Well firstly we're so confident in the quality of the trips we offer that we actually guarantee happiness (yes, really). Since the moment we started doing this, we've inspired thousands of people to swap the rat race for something so much more inspiring than your office's dress-down Friday. Come see what all the fuss is about by joining our tribe of spontaneous spirits today.
If you're still not convinced by us, maybe the fact our business model funnels 80% of your spend into the local economy will sway you. Or what about that way we dig into our own pockets and invest revenue into supporting critical conservation projects around the world? Sounds good, right? Sounds like something you'd want to be a part of? Yeah, we thought so.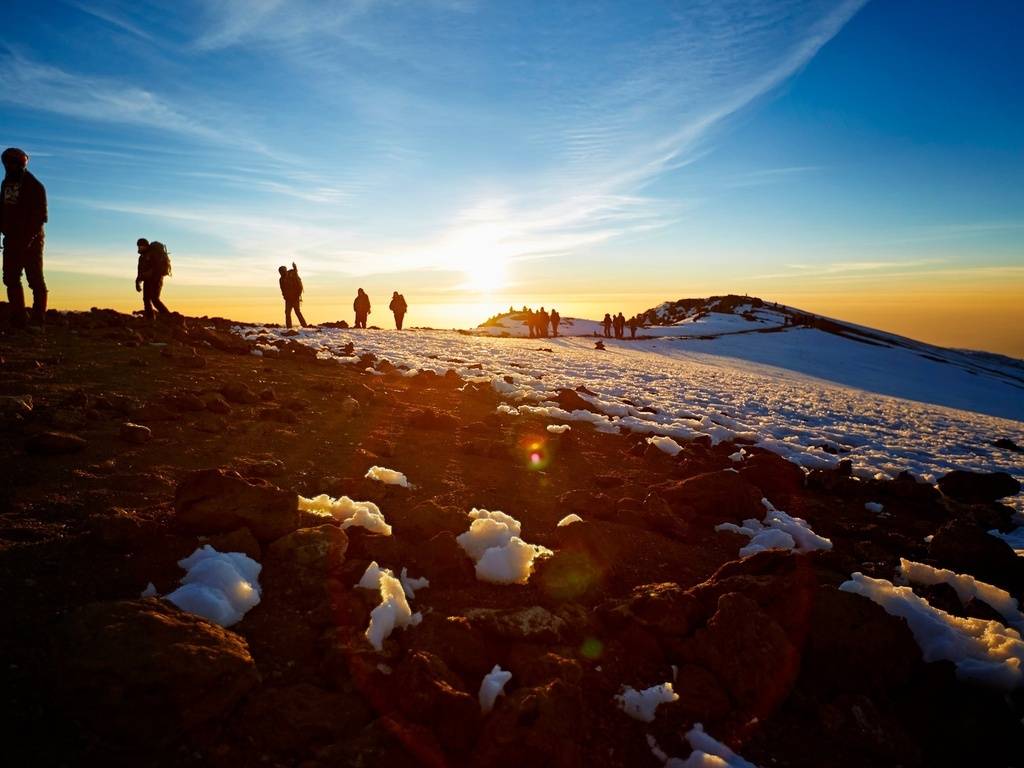 So how fit do you need to be?
Look. We could sugarcoat this and say "Don't worry about it. You'll be fine. Climbing mountains is no more difficult than popping down to the corner shop to pick up a Yorkie, and can of Vimto." That though would be a lie. Climbing mountains isn't easy. There's a reason, after all, why every song that's ever dealt with overcoming adversity has lyrics about mountains. It's because, at times, mountains are a struggle, a challenge, an obstacle that requires climbers to dig deep within themselves for hidden reserves of mental and physical strength.
Days on our mountain climbing trips might include up to 11 hours of trekking, with early starts par for the course. You might be able to do many of these trips if you've never bagged a summit before, but you'll need to have a good fitness level. And if you're planning on tackling some of our highest ones, we'd recommend that you've at least climbed 4,000m before.
We obviously don't want to put you off, but it's important to read the itineraries of these trips beforehand rather than jumping in blindly. Don't just pick the biggest one because you want to impress people down the pub. Pick one that suits you. Reinhold Messner, for example, didn't just wake up one day and climb Everest with no prior mountaineering experience. He built up to it, taking on increasingly more difficult challenges as he went. Be like Reinhold.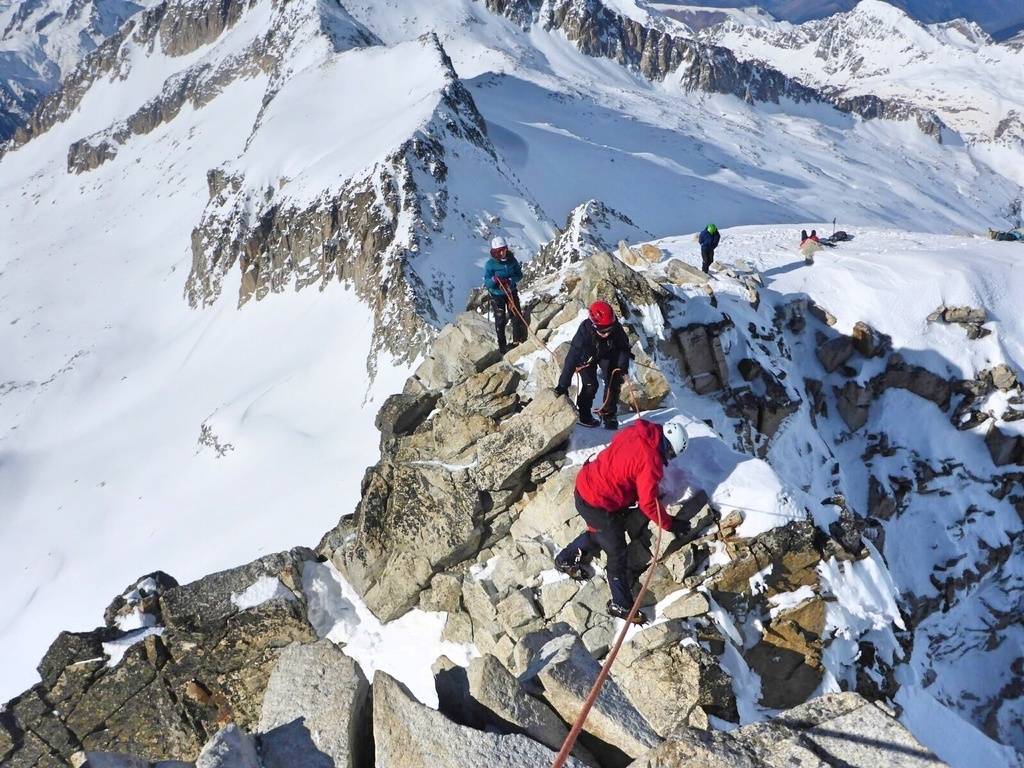 And what do you need to pack?
You're not going to be carrying four oxygen tanks, a portaloo, multiple pairs of crampons, a bed, a tent, and a load of cooking equipment up the mountain. You're not a Sherpa guide, and nobody's expecting you to be one. Most of the mountaineering kit on our trips will be provided by the expert team assigned to getting you up that hill. That being said, if you arrive in the mountains with only a vest, a pair of flip flops, and some Bermuda shorts to your name… you're going to have problems.
We'll provide you with a checklist when you book but, as a rule, you'll need to bring clothing for all weathers, worn-in boots, thermals, sunscreen, a water bottle, a basic first aid kit and a head torch. All that and, of course, a can-do attitude.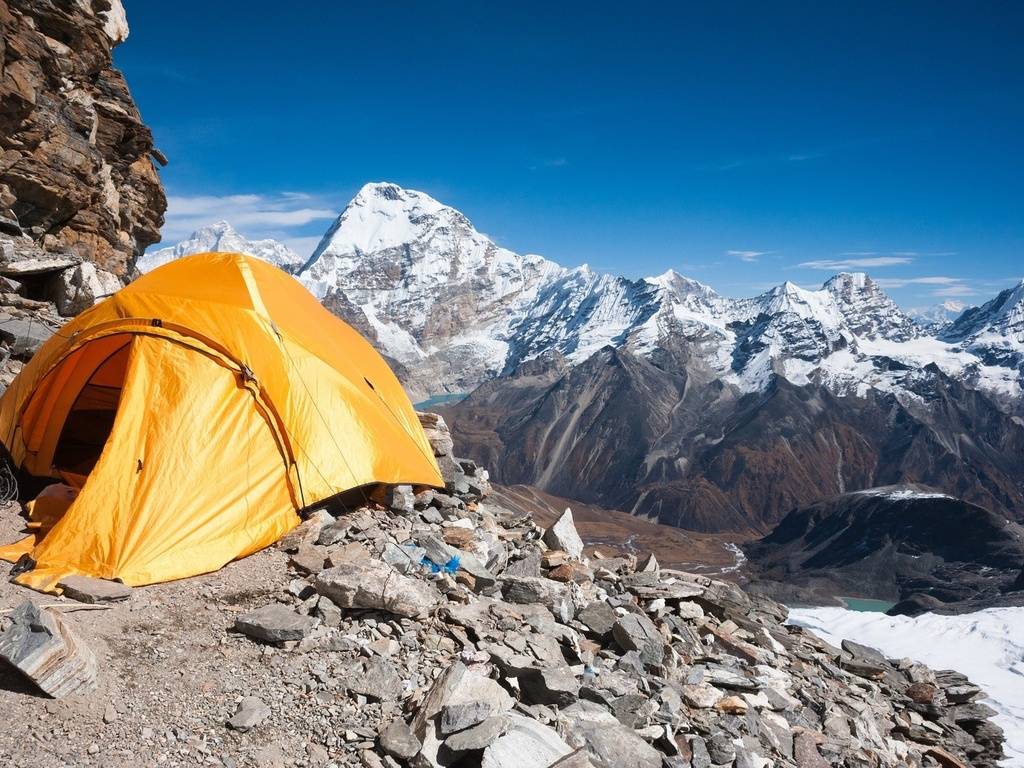 What about accommodation?
Accommodation really varies depending on the type of trip, and the length of the climb. Mont Blanc, for example, will involve mountain huts with dorm-style bunk beds whereas on Mount Fansipan (3,143m), in Vietnam, you'll be staying in tin huts.
Some of the shorter climbs we run don't require you to spend the night on the mountain while at the other end of things, in the high places of Nepal, you'll find yourself sleeping in some very traditional tea houses. Each of our mountain climbing adventures is different but, whichever one you go for, you should expect a pretty back-to-basics approach. But hey, isn't that all part of the fun?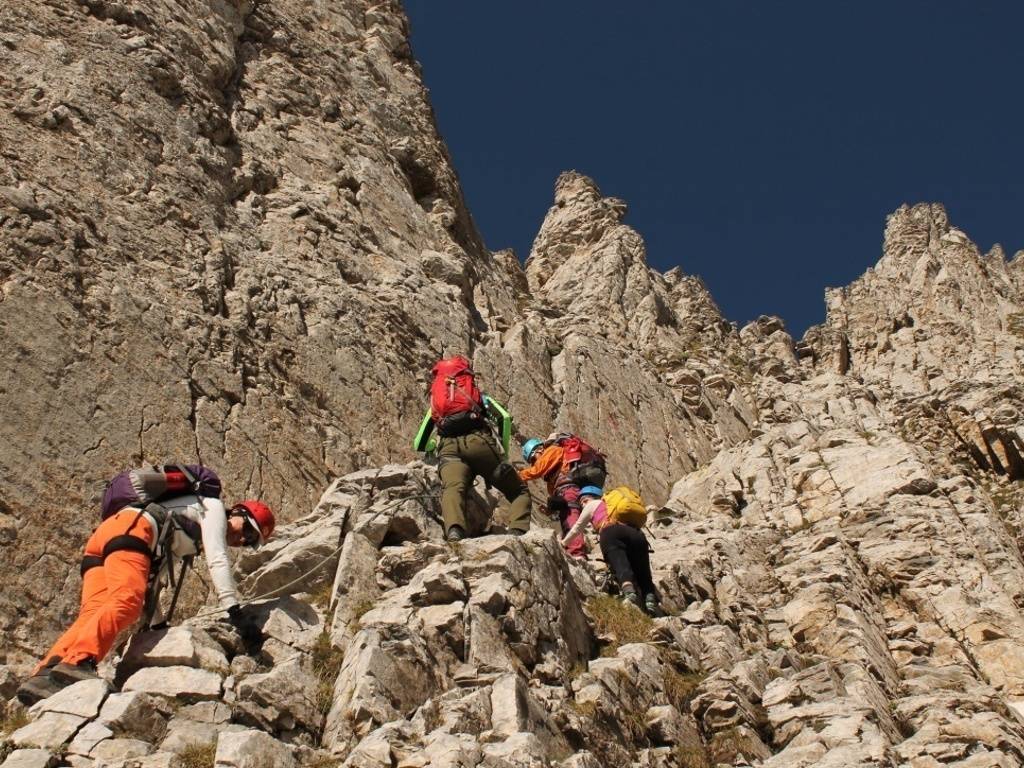 A note on altitude sickness
When you go trekking in the mountains, there's always the risk of getting altitude sickness. Whether you're young, old, middle-aged, fit or unfit, the chance of it happening is always there; lurking just beneath the surface. Symptoms can vary from one person to the next, but it's important to know what to look for and be honest with your guide if he asks you how you're doing.
Things to watch out for on the mountain include headaches, heavy breathing, and numbness in your fingers. Communicate with your guide regularly, and don't let the dream of summiting lead you to taking unnecessary risks with your own safety. The mountain isn't going anywhere so much better to walk away and live to climb it another day than do anything silly. Worth mentioning as well that some of the treks we run include acclimatisation days that will help to reduce the risk of altitude sickness when you're on the upper echelons of the mountain.