Love adventure? Get yourself in a tiny boat and go full send down remote rapids in a place you've never been before.
If you've done it before, you'll know there's nothing quite like the rush of navigating a boat down a wet and wild river. From Europe to Nepal, our selection of white water rafting holidays is waiting for you to come along and take your pick… or should that be paddle?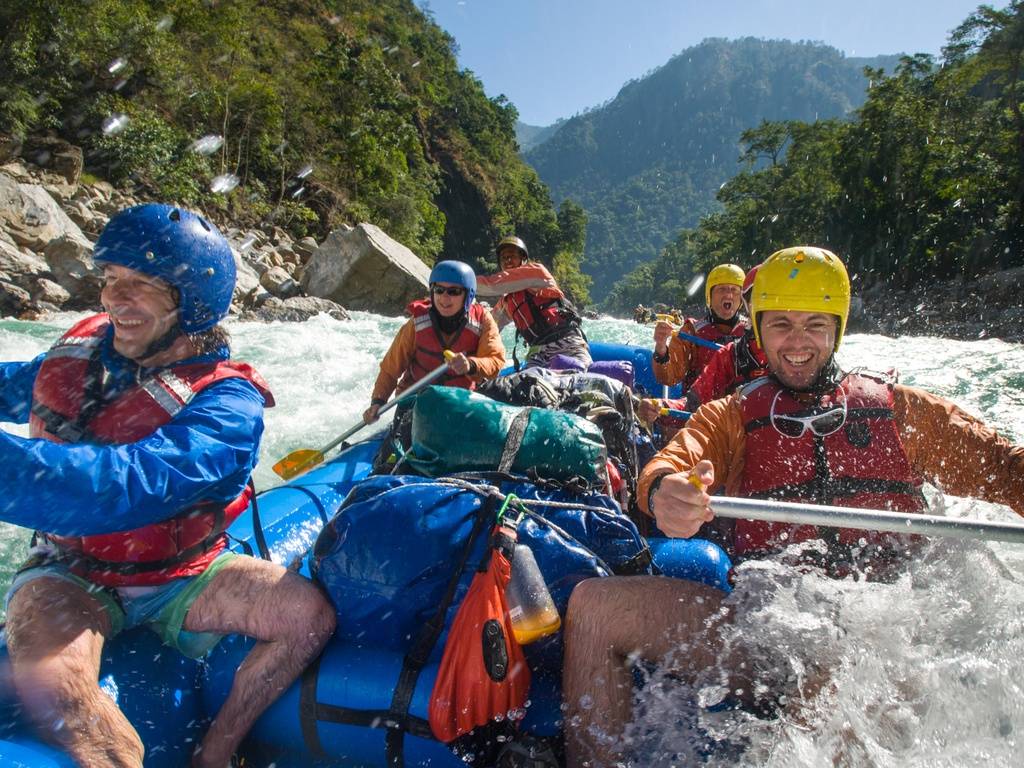 So where can you go on a white water rafting holiday?
If you want to be a regular, real-life, Huckleberry Finn you'll be excited to learn that our list of river rafting adventures feature some very fun, very inspiring, travel destinations. The spectacular Tara River Canyon in Montenegro, for example, is UNESCO-listed (our trip there is 90 km in length, and can be done if you take just two days off work).
If the Balkans don't float your boat, there's always our expedition down Nepal's Sun Kosi River - a journey, it's worth saying, that's been voted as one of Nat Geo's top 10 river journeys. We also do rafting expeditions down Nepal's Karnali River, and a trekking and white water rafting holiday doubleheader down the Tamur River (also in Nepal). The Tamur River, FYI, is one of Nepal's newest commercial rafting rivers. Fans of big mountains will be delighted to know that our trip down it includes jaw-dropping views of Everest and Kanchenjunga.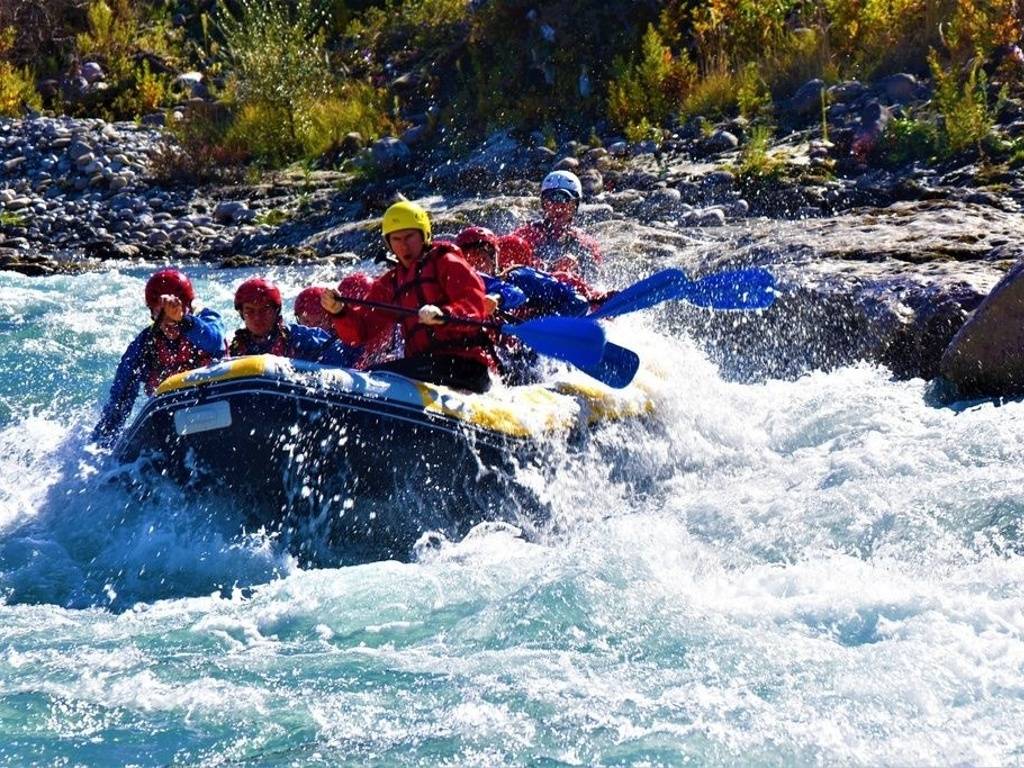 How fit or experienced do you need to be?
We're not expecting you to be ex-SAS or have a vast wealth of rafting experience under your belt here, but you should be a confident swimmer and fairly comfortable in the water (rapids can get pretty wild so you're unlikely to stay dry for the entirety). If that sounds rather intimidating, rest assured that in-depth safety briefings are par for the course with Much Better Adventure white water rafting holidays.
You don't need to be a super strong - endurance athlete, Mo Farah and Jason Momoa style, hybrid to come on these, but you should have some semblance of fitness. After all, you can expect to be paddling between three and six hours every day. Bit more intense than that time you hired a pedal boat for 30 minutes on Lake Garda, in other words.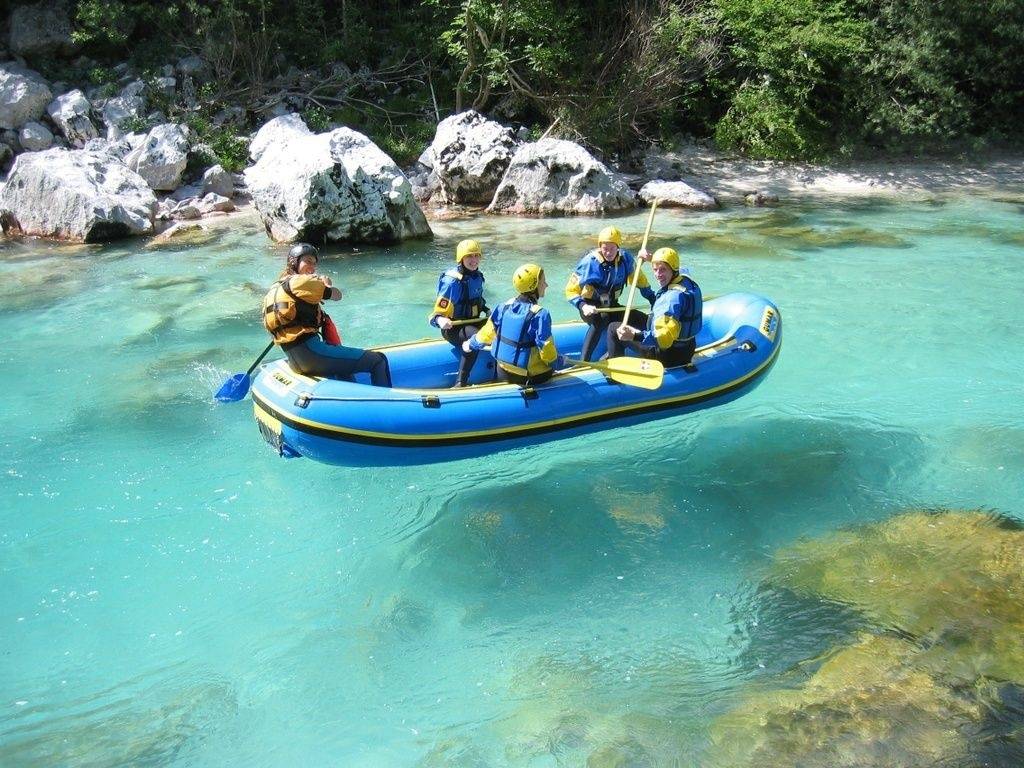 What are the different classes of rapids?
Class I - These rapids are appropriate for all ages. If they were a film at the cinema, they'd be classified as U by the BBFC. No significant waves, no significant obstacles - just nice and calm, typically flat, water.
Class II - These rapids take it up slightly from Class I but they're still, when all is said and done, considered an easy level of rapid. Small waves, clear and wide channels that don't require prior scouting, they're nothing to stress about to be honest (especially if you're being guided by one of our experts).
Class III - Moderately difficult, these ones. Class III rapids contain irregular waves and often feature narrow channels that require some technically precise manoeuvring to avoid obstacles. The waves in this class are able to move and flip objects so, heads up, you might get wet.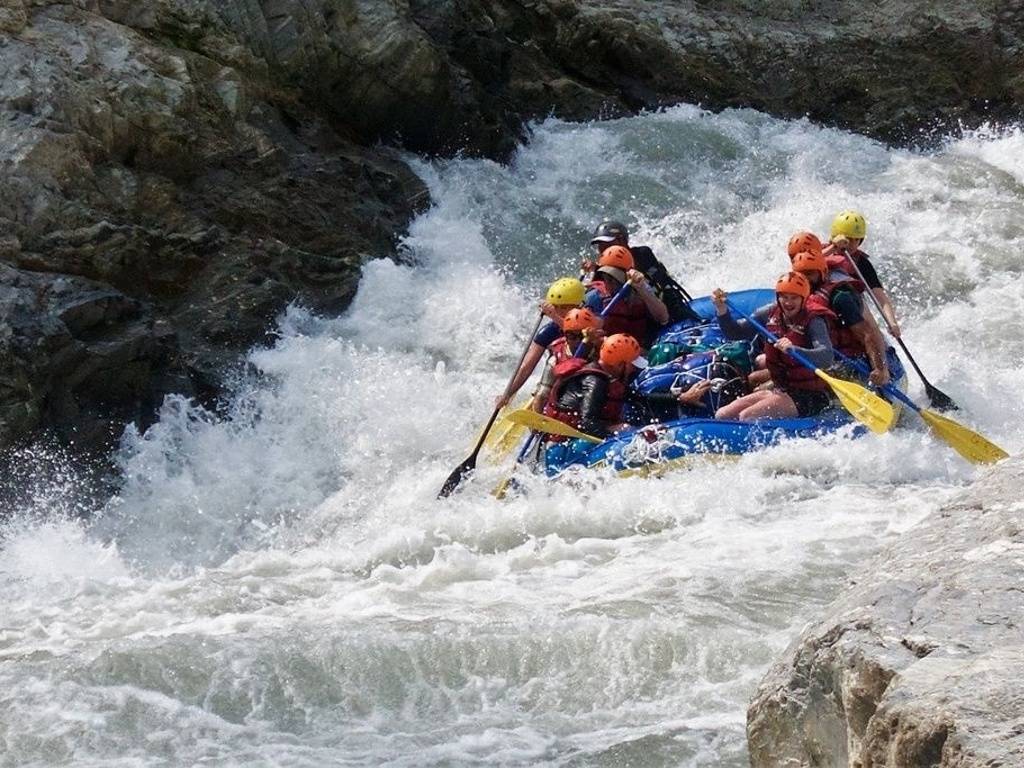 Rapid classes continued...
Class IV - OK. Things definitely ramping up a bit now. Class IV usually have an age minimum of 15 and are considered difficult. These rapids contain complex channels with many significant obstacles you'll want to be avoiding. You'll need to be capable of precise manoeuvring and be in good physical condition if you're tackling one of these.
Class V - Class V rapids always have a minimum age of 15 and are considered extremely difficult. Long continuous rapids that flow into each other, with almost no chance to take a breather in between, they're the upper limit of what is possible in a commercial raft. Challenging, lengthy, and occasionally violent - these rapids should be scouted from shore beforehand as rescue conditions on them difficult and, cards on the table, there's a risk to life in the event of mishap. You'll need to be experienced, and in good shape, if you're planning to go anywhere near Class Vs.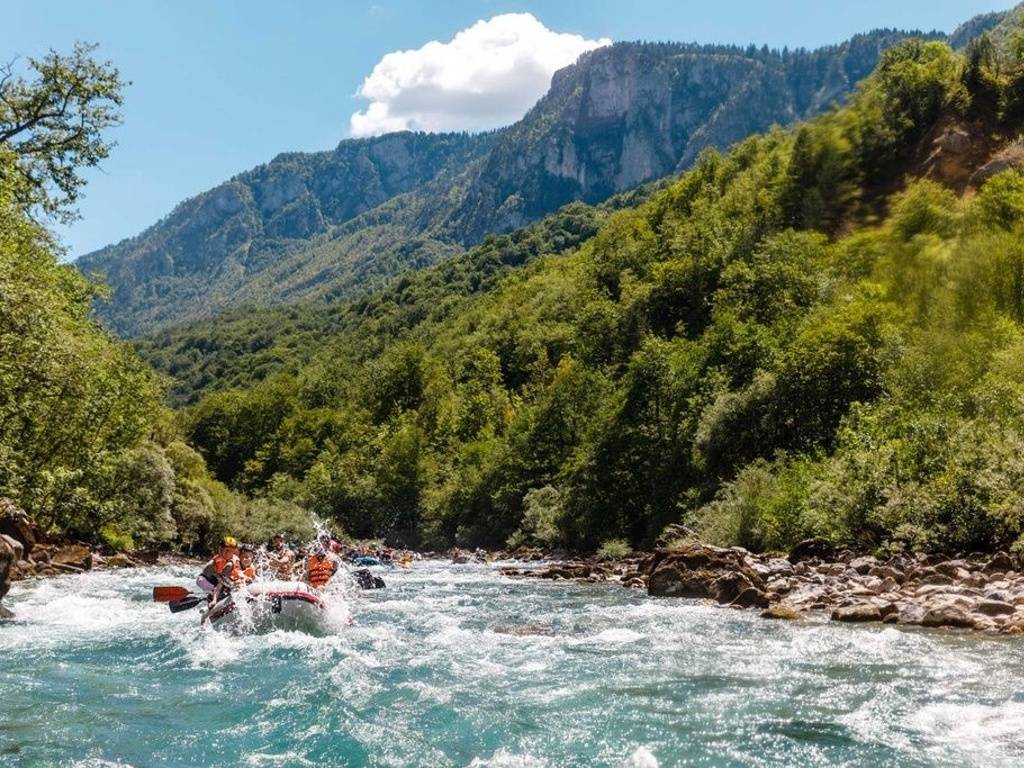 What equipment do you need?
Good news. You don't need to try and sneak a white water rapids raft on to a long-haul flight as hand luggage. That being said, these trips aren't your standard all-inclusive holiday to a beach resort in the Caribbean. And so, with that in mind, there are certain things you'll definitely be needing to bring with you. Warm hat, gloves, and scarf, we're looking at you (especially if the trip is taking place in winter months). See also warm fleece, warm layers, and a decent pair of socks.
Because there's going to be lots of water involved in this trip, be sure to bring swimwear and/or some other clothes you don't mind getting wet. Shorts, cropped trousers, t-shirts etc; clothes, in other words, that you're not precious about getting a little bit soaked in. We'd also recommend taking some Teva style sandals, or lightweight trainers with good drainage - footwear, in other words, that won't simply absorb all of the river's water.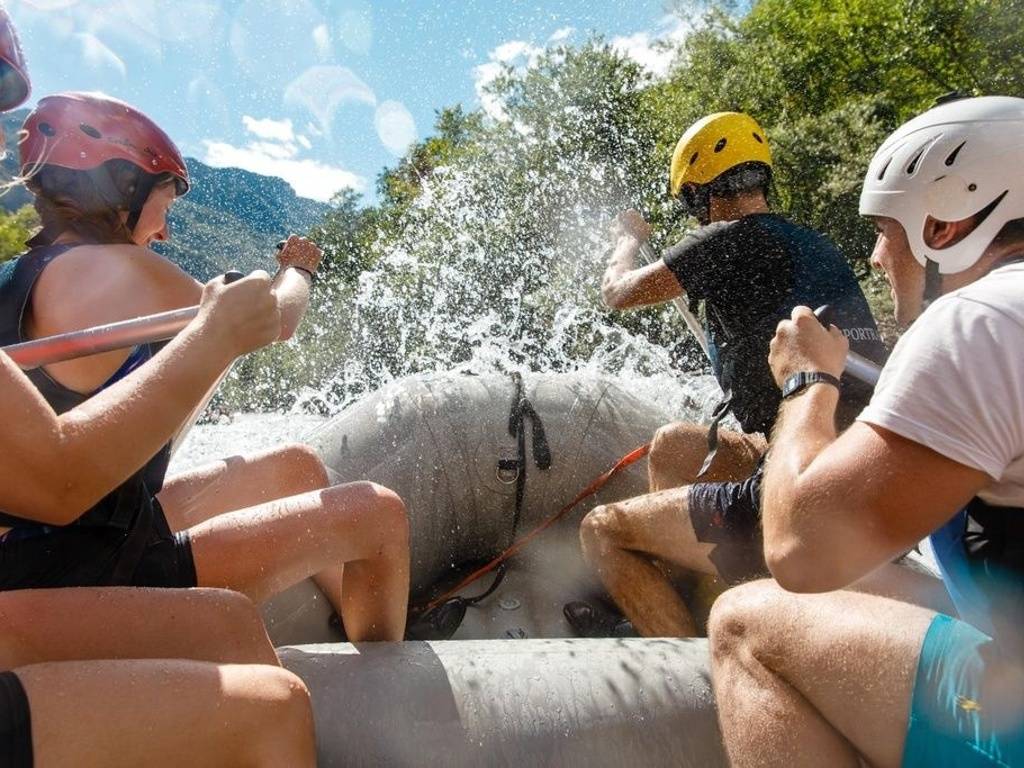 What else might be helpful on a white water rafting holiday?
Other things to take include a capped hat, so you can keep that pesky sun out of your face, sunglasses, so you can keep that pesky sun out of your eyes, and sun cream, so that you can keep that pesky sun from damaging your skin.
Also a small wash kit (biodegradable products are preferred), personal medication, a towel, clothes for travelling in, pyjamas, a small amount of money, some snacks, a water bottle, some packable travel games and a torch. Durable camera and/or tough, waterproof, smartphone case should also be on the list. How else you going to capture all those once-in-a-lifetime memories?
You may also need to pack a sleeping bag and roll-up mattress but this will vary depending on the trip. We'll give you a checklist before your white water rafting holiday, but if you're uncertain about anything, we can put you in contact with the appropriate person to speak to.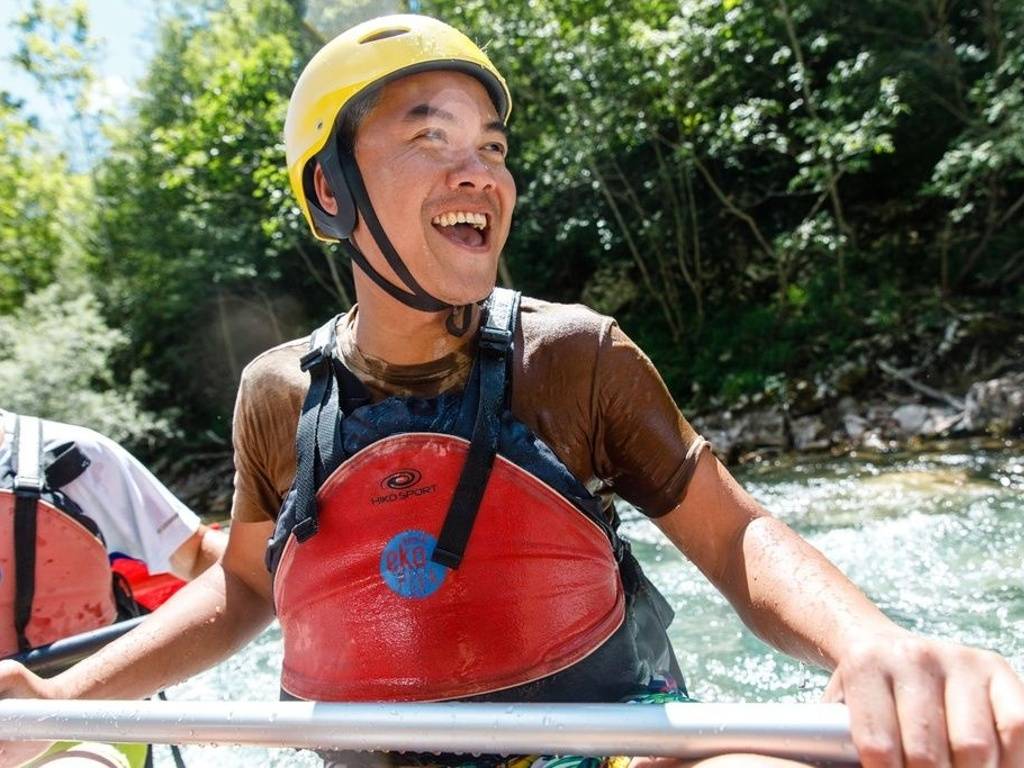 Why do It with us?
First things first, we literally guarantee happiness. Sounds like a big call that, and it is, but honestly… it makes sense. You see when, like us, you've made it your mission in life to show people a fun time by working with awesome local guides and hosts, and generally hand-picking the absolute best adventure experiences the world has to offer, backing ourselves to deliver is just common sense. If you don't enjoy your experience with us, we'll work with you to arrange a refund that's fair. It's as simple as that.
Secondly, our business model funnels at least 80% of your spend into the economies where our trips take place. That's compared to a quite frankly woeful 5% you'll find elsewhere. In other words, your experience with us actually improves the destination for the people who live there - with some of the money you've paid out going towards helping environmental causes on the ground. Fixing the world one adventure holiday at a time, what's not to love about that?
Finally, our white water rafting holidays are great whether you're going solo or in a group, great for optimising your annual leave with multiple long weekend breaks, and… well… they're just great alright. The greatest. Join our tribe today and see what all the fuss is about.