Popular Trekking and Hiking Holidays
Here are our bestsellers
View all trips
Hiking adventures are possibly the only way of reaching those secluded and far-flung spots that forever elude most people.
The recipe for our trekking holidays is really very simple, tourist trap free and 100% adventure. What's more, many of these can be done over the course of a long weekend. Better than sitting in your pants watching Netflix again, right?
A Quick Overview of Trekking and Hiking
Trekking and hiking is not really about the ascent. I mean, sure, you can expect some uphill (look out for it on the itinerary) but that's not really the point. If you're all about the peaks, you should probably be browsing mountain climbing holidays instead. Trekking is much less intense than pushing for a summit: more about the journey than the destination, you might say. For example, the Tour du Mont Blanc vs climbing Mont Blanc. The former is a multi-day trek hiking expedition around an enormous and beautiful mountain. The other is a serious mountaineering undertaking to the summit and back.
If you're wondering what the difference is between trekking and hiking, there's not a lot in it. Usually, trekking involves a linear expedition where you'll go from place to place until the finish. Hiking tends to have one base that you come back to at the end of each day. So you'll probably be carrying a bigger rucksack on a trek, but not necessarily. For example, you could be trekking hut to hut in a small group, carrying enough for day walks and being catered for overnight - put that sleeping bag back in the cupboard!
For more about trekking holidays in general, read our 7 Misconceptions about Trekking or the Types of People You Meet on a Hiking Trip (spot yourself!). Or for a fascinating insight into how hiking trails are made, read our feature with Leon McCarron: How Hiking Trails are a Form of Storytelling.
When Can I Go Hiking and Trekking?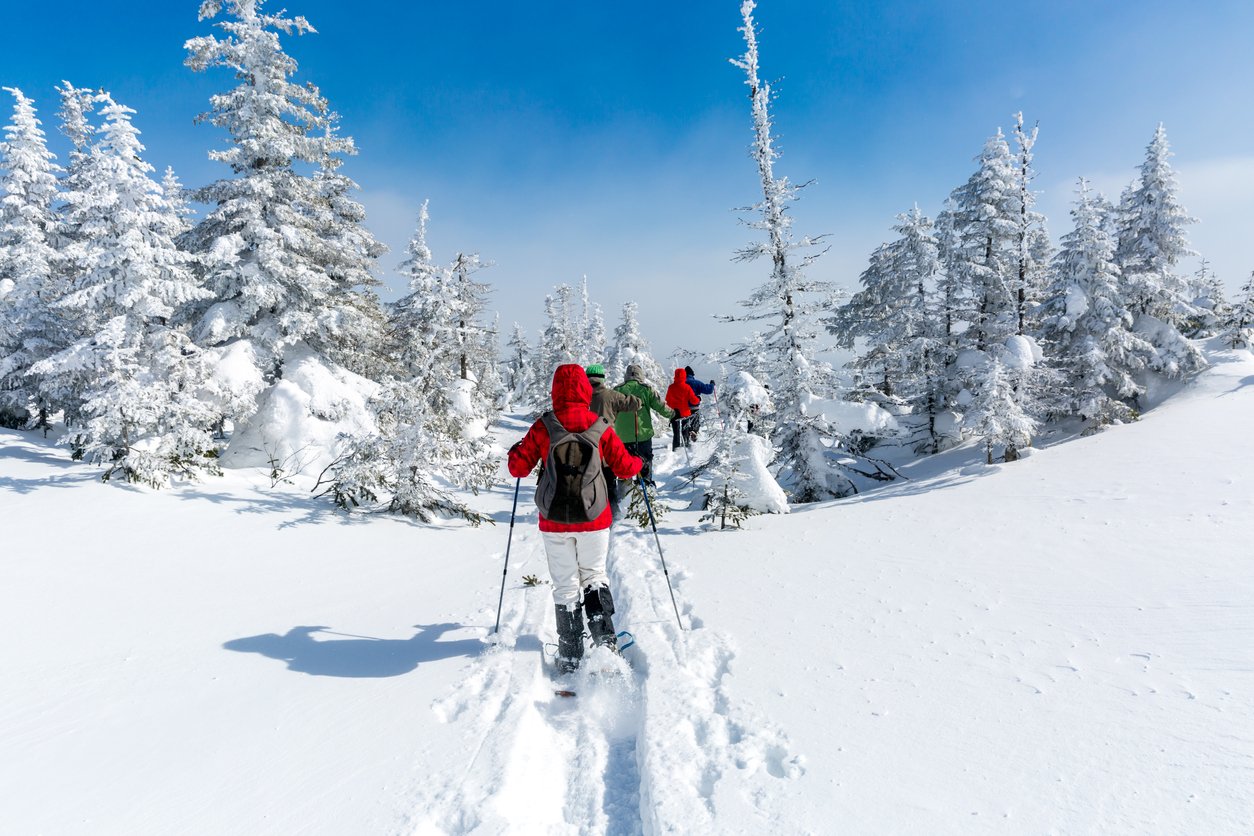 Broadly speaking, hiking and trekking holidays have two seasons: summer and winter. Don't be fooled, though. This doesn't really have anything to do with the months of the year. Generally, summer counts as any trip that doesn't involve snow underfoot (including the whole array of weather, wet or dry). Winter hiking means there's snow on the ground when you start. Generally. For mountain trekking holidays, things get a little complex when there are glaciers involved, for example, but it's a good rule of thumb! Basically going on a summer day hikes in November is totally a thing.
So what's the difference? Well in summer you'll be wearing hiking boots. In winter you might be in hiking boots or trekking in snowshoes across a silent blanket of white. You're unlikely to need more technical footwear (like crampons) on a trek.
Where Can I Go? Your Options
The world is your oyster. That's the beauty of hiking and trekking holidays. All you need to get started is your feet and a sense of adventure. People have been drawn to remote places since time began - exploring on foot, drawn by curiosity. In the famous words of Bilbo Baggins, there's no knowing where you might get swept off to...
Europe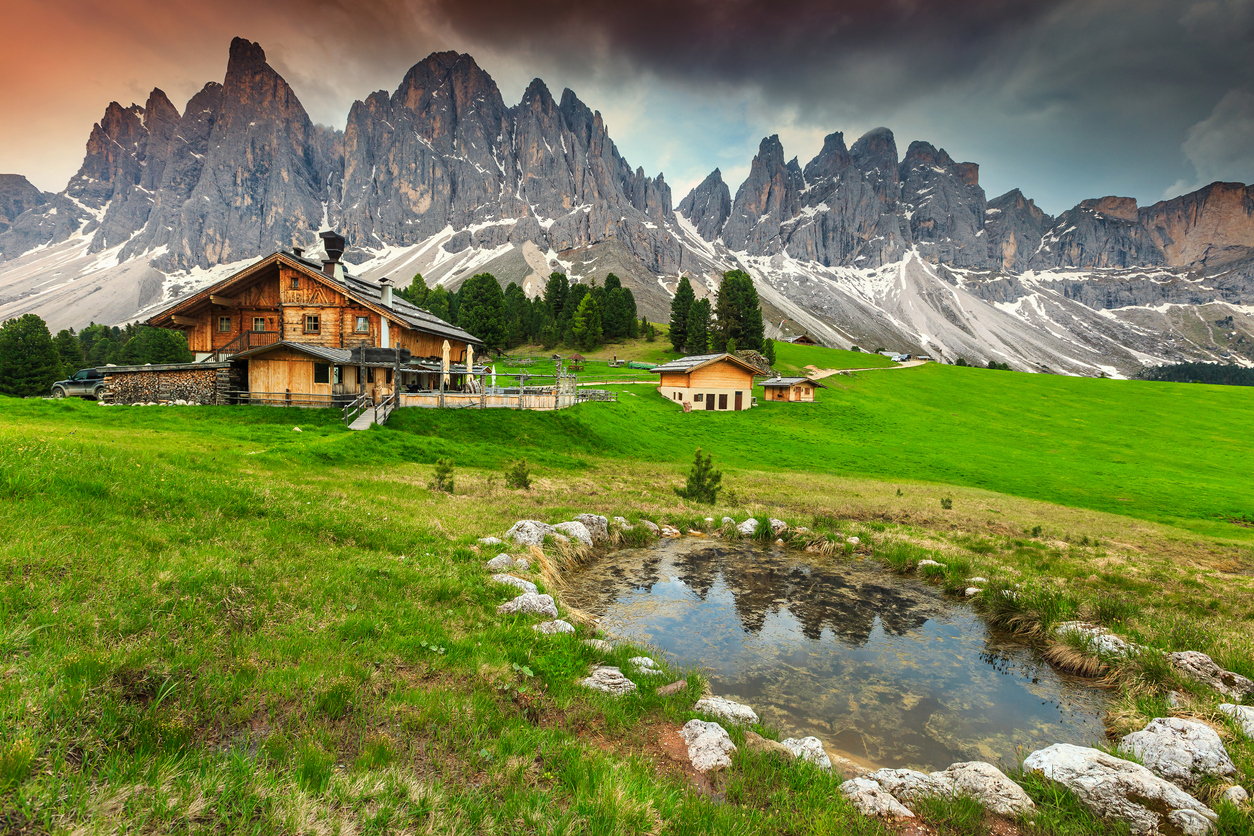 You are spoilt for choice here - who knew there were quite so many mountain ranges and long distance paths in Europe? You could quite easily spend a lifetime exploring Europe at 3mph. But, since most of us don't have a lifetime's worth of annual leave, how about a highlight reel of trekking adventure holidays. Does hiking in the cliffs and coast paths of Crete take your fancy? Or tracking bears in the mountains of Northern Greece. Hike the Via Dinarica Trail from Croatia to Bosnia or hike Slovakia's High Tatras in summer or winter. Your trekking adventures could take you on the Welsh 3000s challenge or snowshoeing across the Julian Alps.
To explore all the options, dive into our Trekking and Hiking in Europe page.
Africa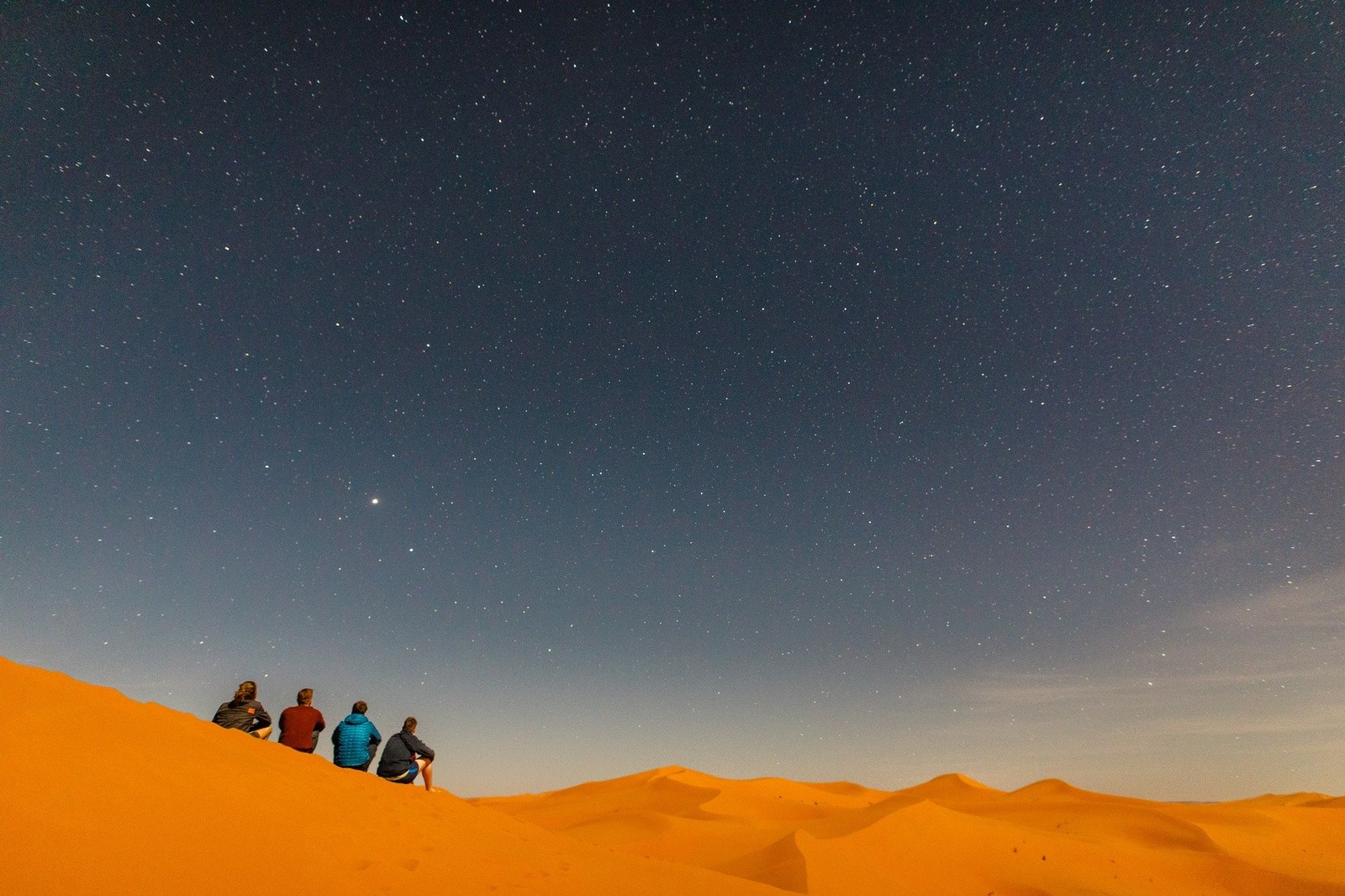 Anyone can trek in the rain. Hiking in Africa is a completely different experience to Europe. For a start, it's hotter. You can do things like trek across a desert and sleep on a sand dune. Maybe accompanied by camels. Or you can head up into the high mountains: the High Atlas of Morocco, the Simien Mountains of Ethiopia or explore remote and wild Rwanda.
For more pretty pictures of desert sun and lofty mountains, visit Trekking and Hiking in Africa
Asia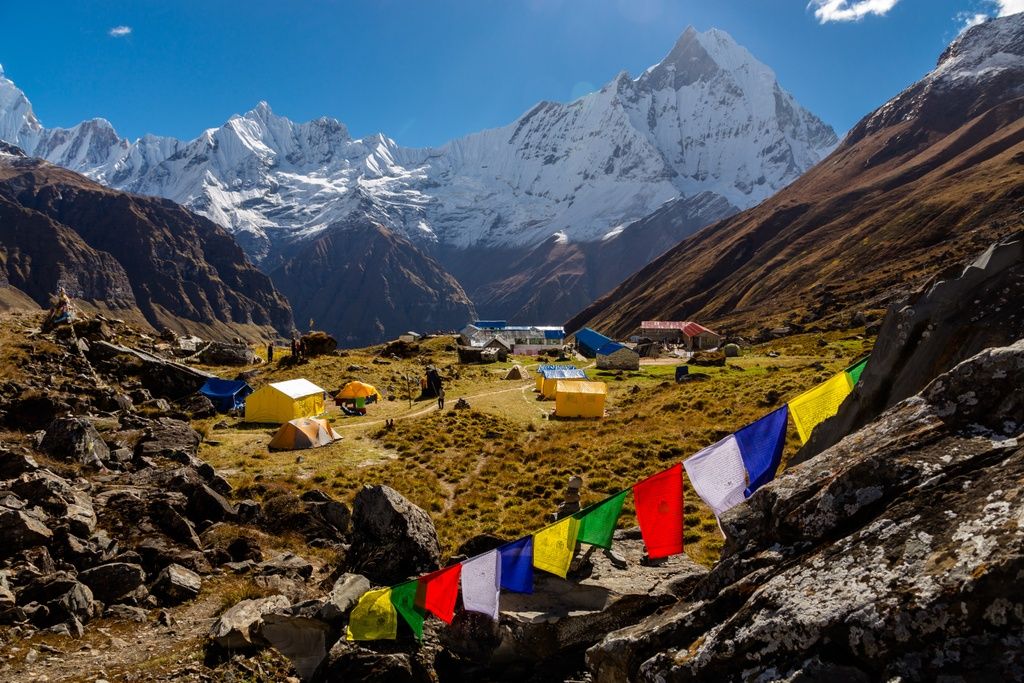 Want to get the thrill of high mountains (and we mean really high) without having to climb them? Nepal is the perfect place for trekking at altitude under some seriously spiky and snowy mountains. You could hike to Everest Base Camp or do the Annapurna Circuit. Or perhaps take a path less travelled... Nearby Kyrgryzstan is very remote and almost unvisited by tourists - what's not to like about a country that's 90% mountains?
There's more than just Nepal! Have a browse of our Trekking Holidays in Asia
North America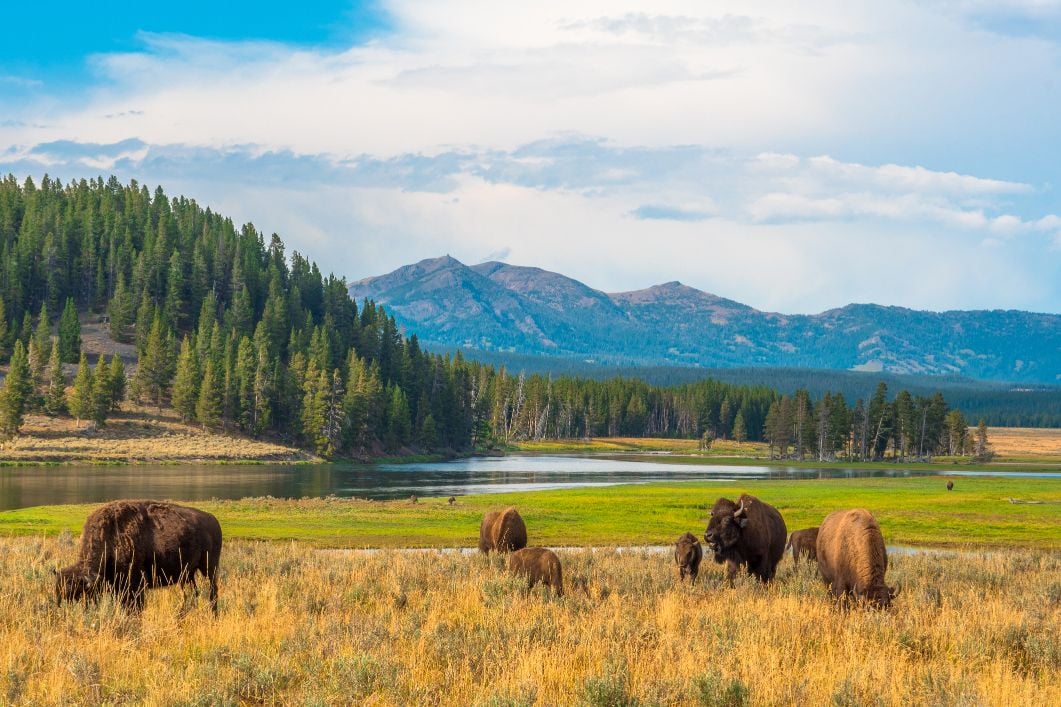 The National Trails of the USA are a right of passage for many and an extreme trekking holiday if you do the whole length of a trail. You can get a flavour of these famous hikes - the Appalachian Trail, the Pacific Coast Trail and more - without having to take months off to do the whole thing. Or if your prefer more of a wander, there are so many National Parks ready to explore. Hike through Yellowstone, Joshua Tree or under the sheer rock face of El Capitan in Yosemite.
Central America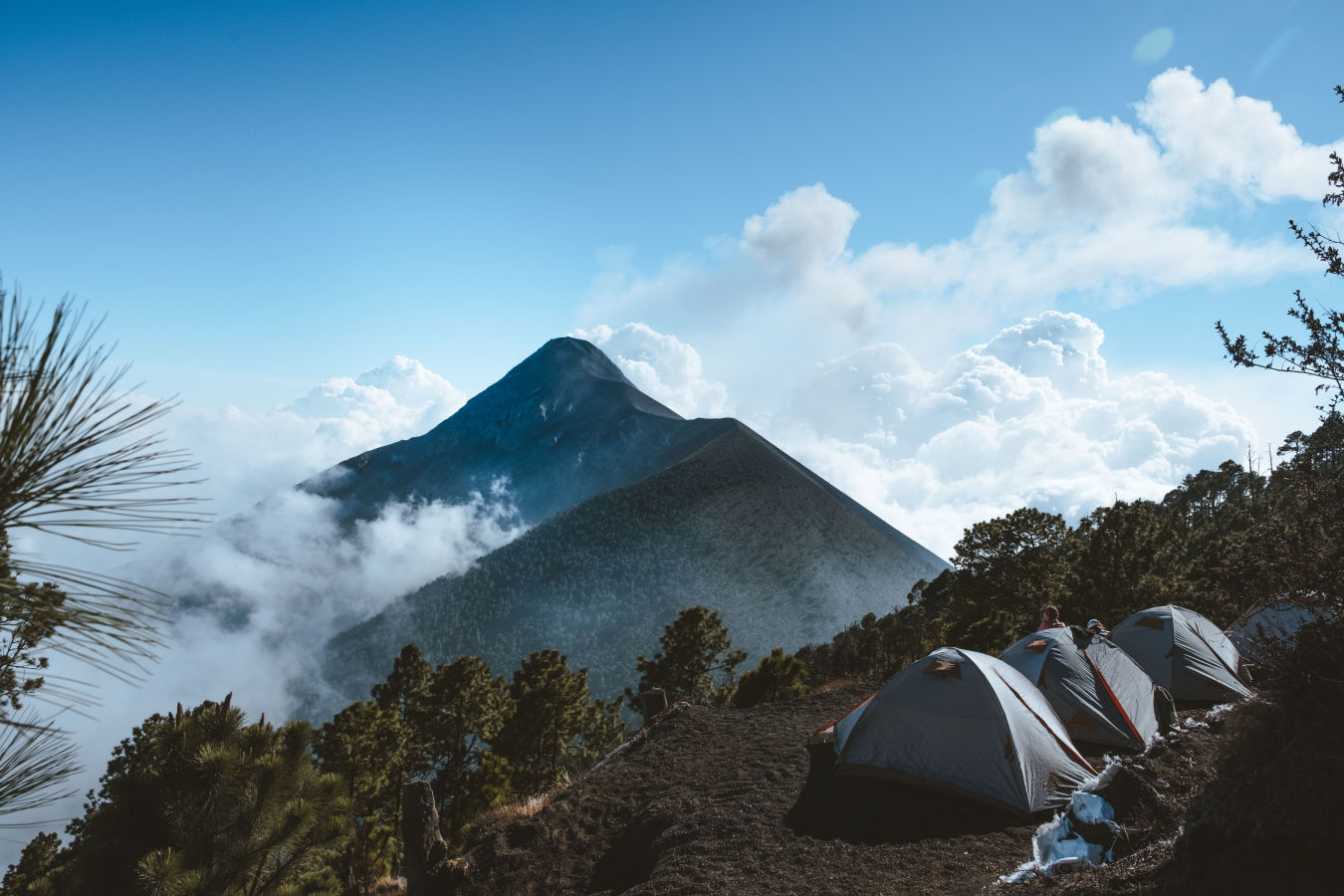 We have one word: volcanoes. Imagine trekking between smoking volcanoes and maybe even camping on the side of one. What a way to spend a night. Or you could explore the length of a country: through jungles, rivers and coastlines.
South America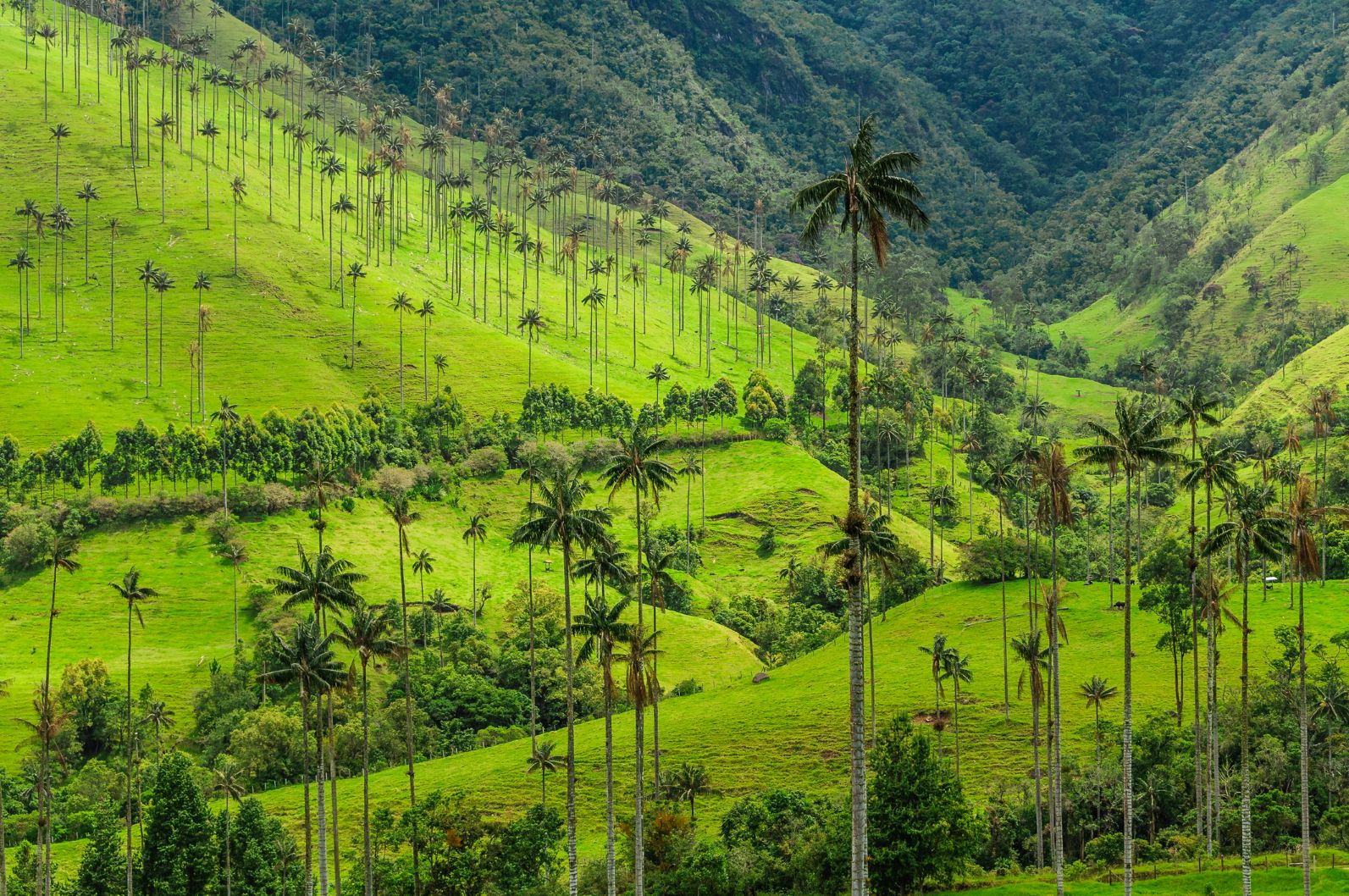 South America has a wonderful combination of history and culture, mountains and jungles - and some wiggly coastlines that cartographers must always be proud of finishing. You could head for the highlands of Patagonia and hike in the shadow of the Torres del Paine. You could explore the jungles of Colombia and learn about how coffee is grown (and maybe cosy up with some fresh hot drinks). Trek through rainforest or cloud forests to ancient cities of lost civilisations. Did someone say Inca Trail to Machu Picchu?
For even more ideas for trekking trips and a deep dive into all things South America on foot, check out Trekking and Hiking in South America
What Else do I need to know?
Psyched for a hike, but still got questions? No problemo: that's what we're here for. Our magazine is full of helpful articles to help you along the way. But we'll address some of the common questions and concerns right here for your convenience.
The Weather
Ah, the weather. It can make or break an expedition - possibly both at the same time! The best way to stop the weather from getting between you and enjoying your trek is to come prepared. If you're doing a winter hike (or in the polar regions), check out 11 Tips for Sub Zero Expeditions. If you're going walking and trekking above 3000m, you might want to read about altitude sickness, what it is and how to avoid it.
I'm new to this, how do I...?
There is no shame in being a beginner. Kudos to you for trying something new and adventurous. Here's How to Pack a Rucksack like a pro. Here's some tips on Training for your Next Big Trek - but it still applies to little hikes too, it's all relative. We also asked some experts for Hiking Tips for Beginners to help get you started.
Never mind a whole host of guides to get the ideas flowing.
Hiking Kit
You don't need much fancy kit to go hiking or trekking. Which is great. But if you do need to buy a few things, it's best to know what you're looking for before you spend your hard earned cash. Our most popular hiking kit guides are How to Find the Best Backpack for Your Adventure and How to Choose the Right Hiking Boots.