So, here you are, looking for stag do ideas. That means you've been given quite the responsibility. You must be a very reliable, trustworthy human being. We bet you've already set up the slightly awkward, 15-person Whatsapp group and spent an afternoon or two trying to decipher the cryptic in-jokes being made by the groom's other friend group. Maybe you've even managed to get all the participants to complete a poll on what dates work - a task which can feel akin to trying to teach a colony of ants to do the 'Cha Cha Slide'.
Organising a group weekend away is no mean feat, but we've got a whole load of weekend adventures - and plenty of ideas for activities to do on an active stag do.
Now... we are going to be working on the assumption that the groom-in-question here doesn't want to go to a strip club on their stag. We're thinking less 'bubble football and damage to your liver', more 'jumping off cliffs and kayaking down a cracking river'. Less pub crawls, more big mountain walls. Still with us?
Basically, if you think that the groom is up for a good laugh, and would rather go on an awesome weekend adventure than spend eight hours in a Wetherspoons dressed as an inflatable phallus*, this is the list for you. Here, we've picked out a bunch of multi-activity adventures, available to book as a private group. Each is under £500pp and none require more than two days of annual leave.
These are some of the best stag do locations in Europe and beyond - from stag do ideas in the UK and Slovenia to Croatia and Morocco. So, let's get adventuring.
*What you get up to after the adventure is entirely up to you.
1. Raft, Hike and Canyon in Bosnia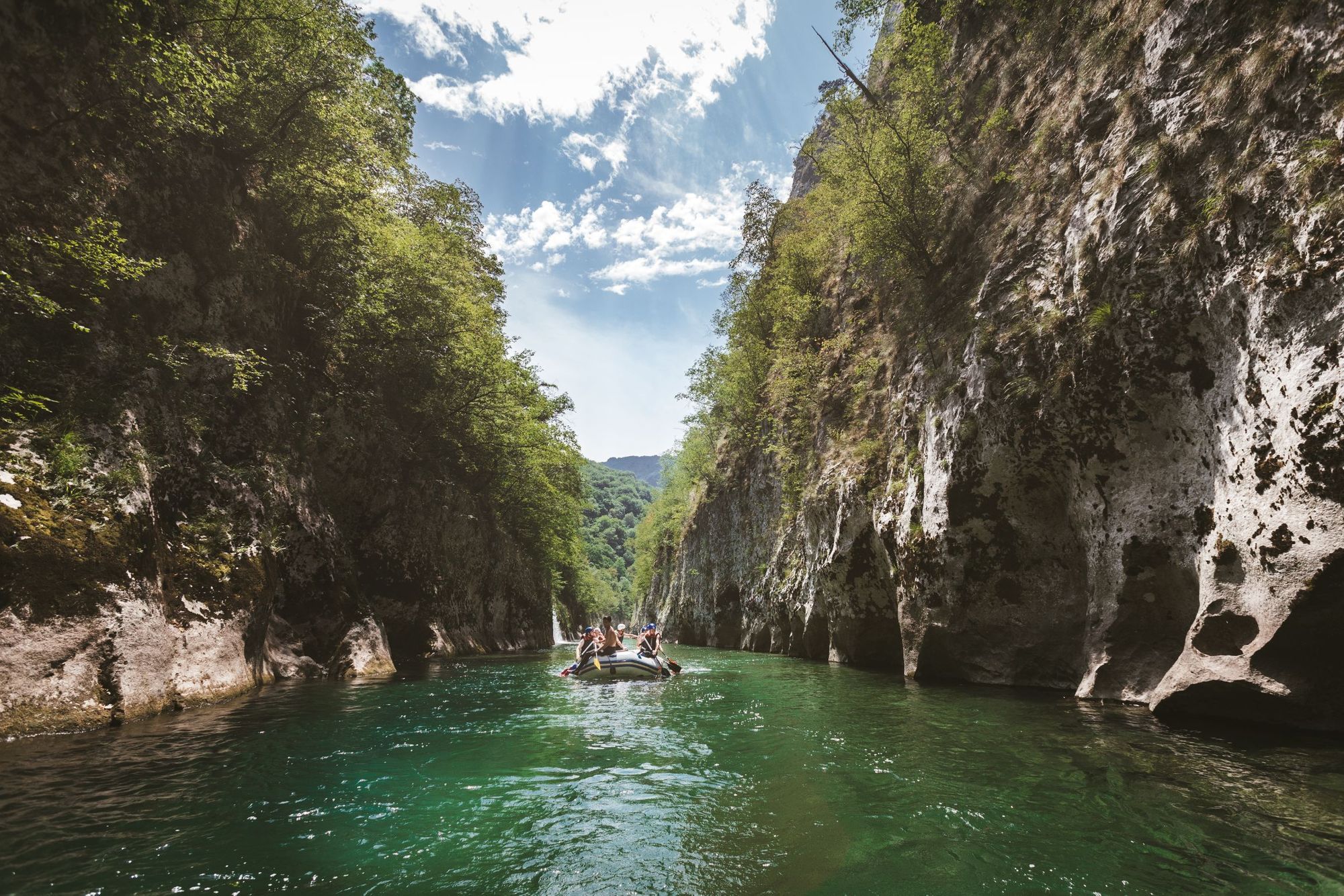 Cost: from £487pp
Days of annual leave required: 2
Best for: a multi-adventure stag do in Bosnia.
How's this for an active stag do? Meeting at Dubrovnik Airport in Croatia, you'll explore the Via Dinarica long-distance trekking route, walking to castle ruins and hidden pools before taking to the rapids of Neretva River in Bosnia's beautiful Zupa Valley. There's a city element to this one, too. You'll be able to explore the beautiful city of Mostar and the village of Bagaj. Bosnian coffee is extra strong, too - so you won't have any problems wiping away the cobwebs in the morning.
2. Hike, SUP and Wild Swim in Snowdonia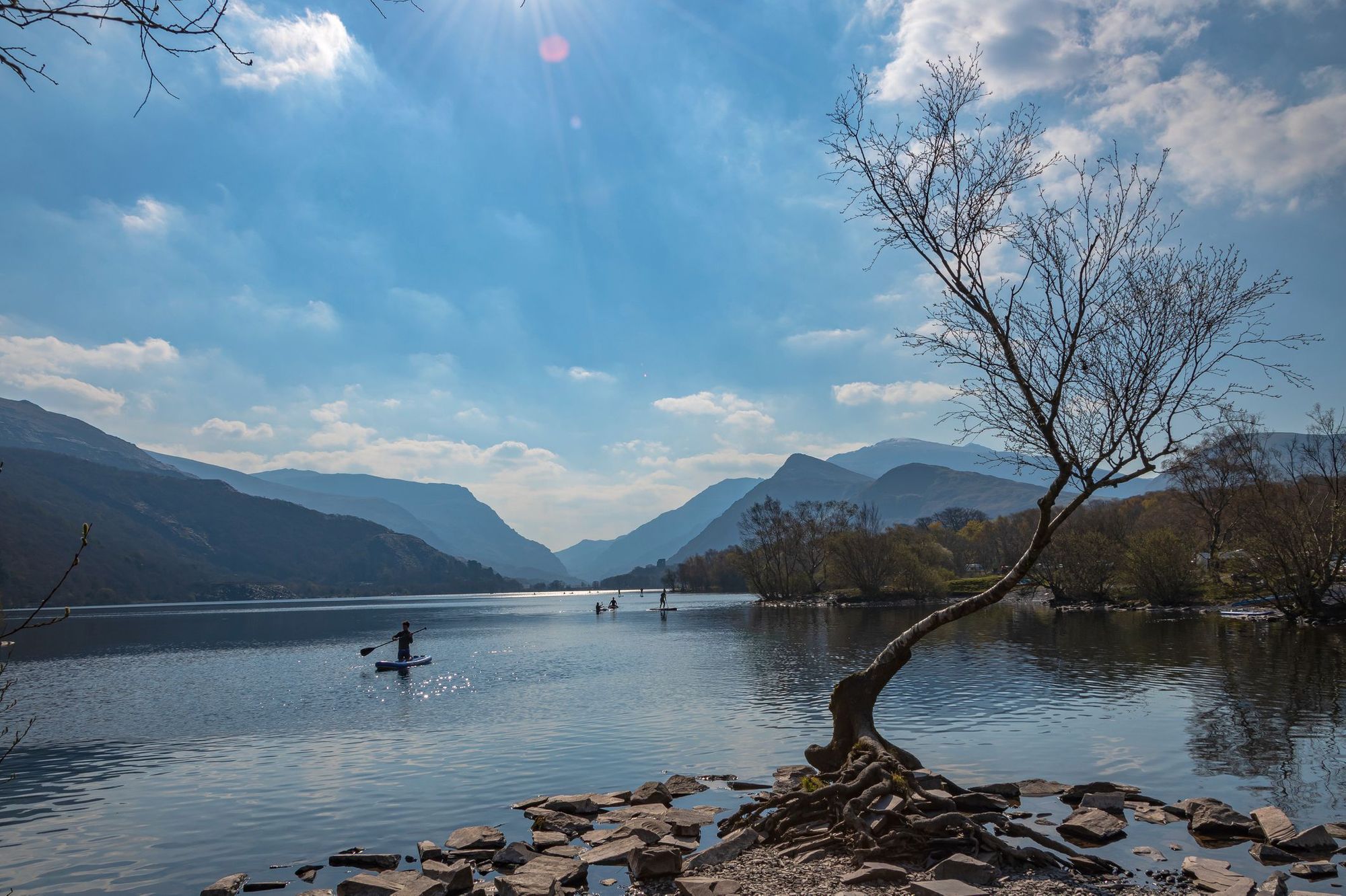 Cost: from £395pp
Days of annual leave required: 1
Best for: an active stag do in Wales.
Hike through the pristine landscapes of Snowdonia to reach idyllic wild swim spots, including Llyn Dinas, with friendly local guides. On this trip you'll paddleboard across Llyn Padarn, one of the largest glacially formed lakes in Wales, passing hidden lagoons and inlets. Camp beneath the stars in bell tents with spectacular mountain views of the Snowdonia National Park - and wake with the sunrise. The perfect adventure if you're looking for a stag do idea in Wales.
3. Intro to Gravel Riding Weekender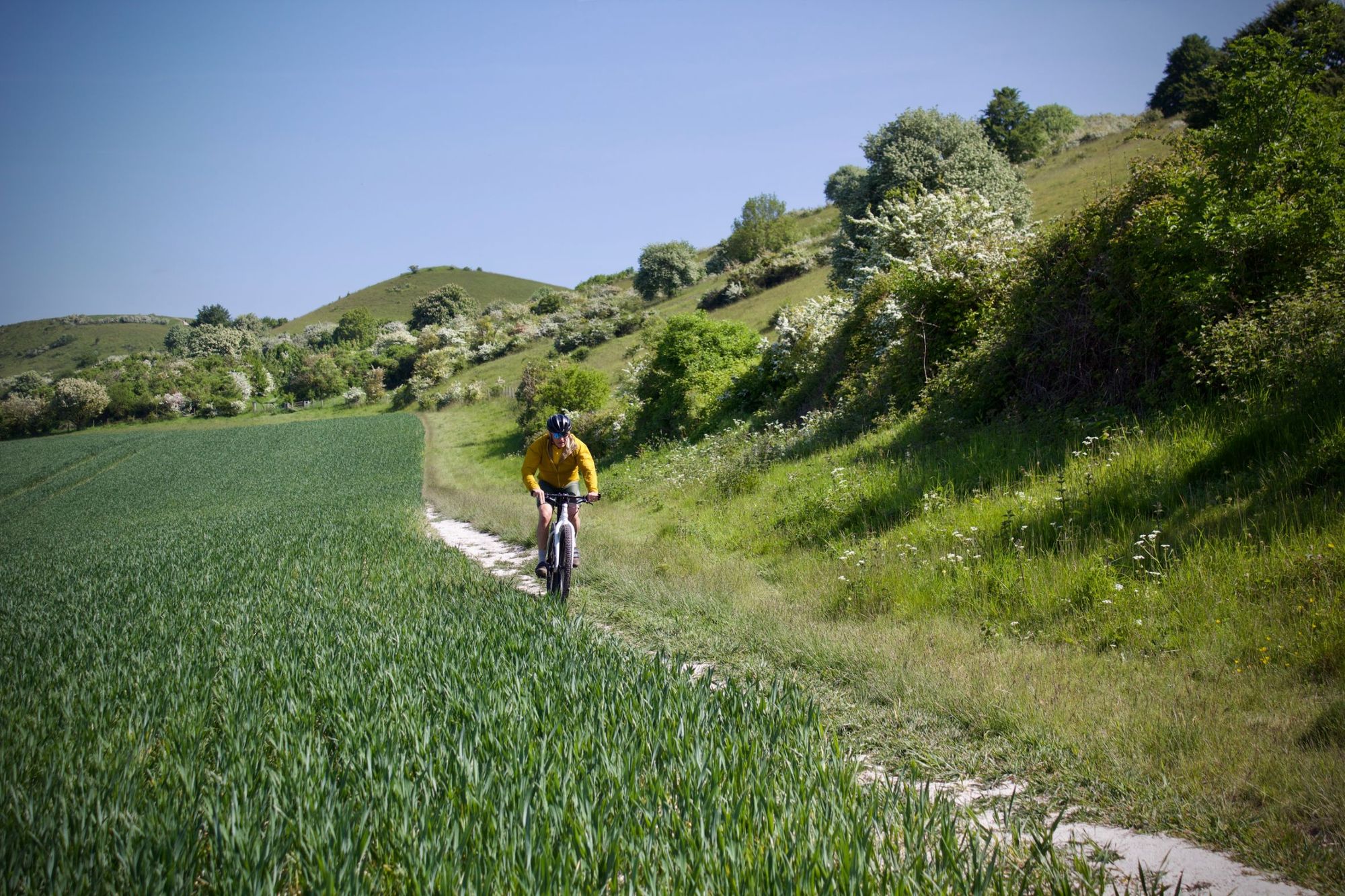 Cost: from £379pp
Days of annual leave required: 0
Best for: cyclists looking for a new route near London.
Need a stag do idea for a cyclist? Book your group onto a gravel riding weekender an hour away from London, taking in the tranquil beauty of the Chiltern Hills. You'll ride along the Ridgeway, Britain's oldest road, on a route hand-picked by local cycling experts, camping in bell tents and cooking dinner over a campfire at the end of the day.
4. Climb Mount Triglav (2,863m)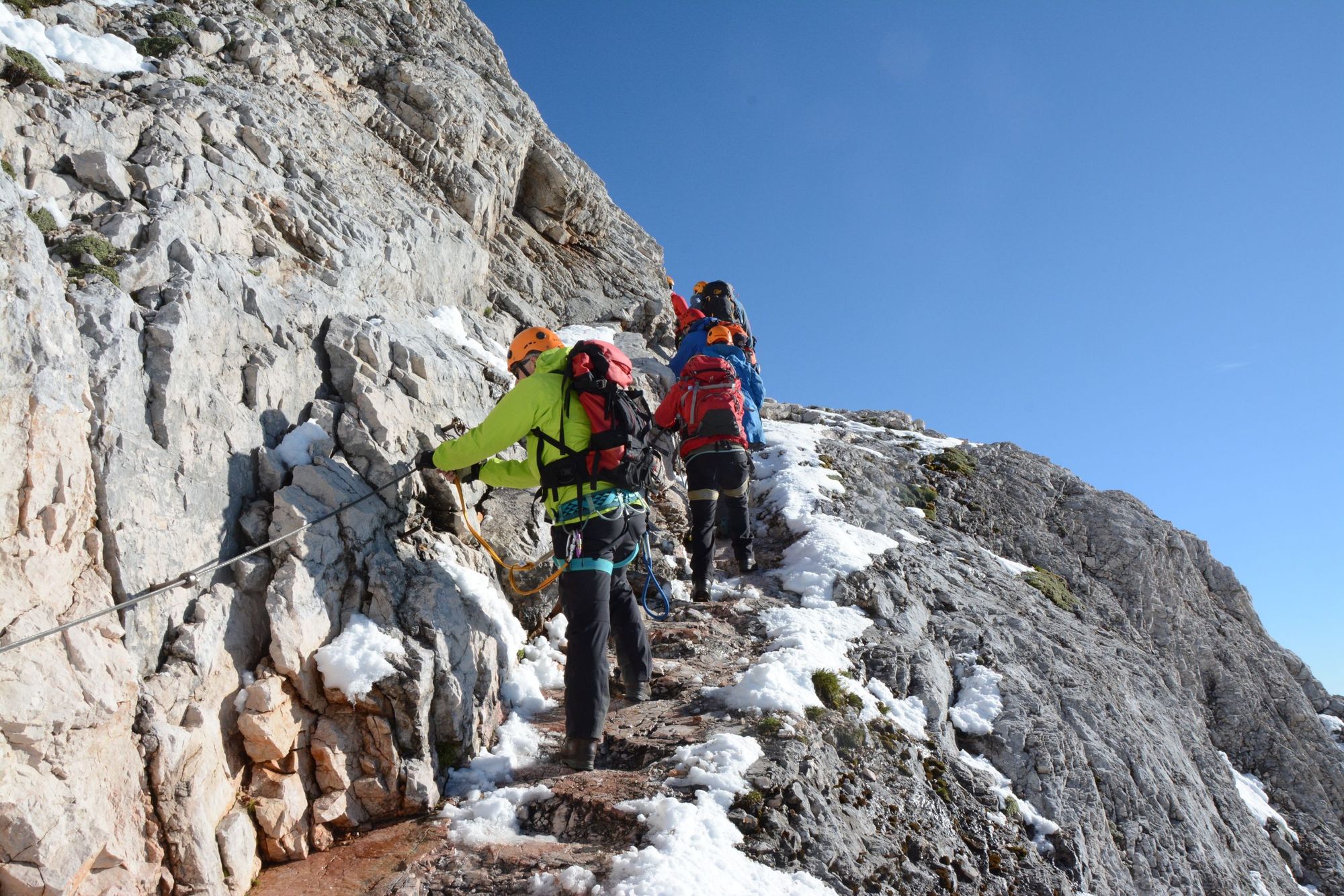 Cost: from £367pp
Days of annual leave required: 1-3
Best for: a stag with a head for heights.
If you want to climb a mountain on your stag do, get up Triglav. Not only is this classic two-day route up Slovenia's highest mountain considered a rite of passage for locals, it also involves a fantastic via ferrata near the top. Bring your head for heights. This was described as a "walk of a lifetime" by The Guardian - and the trip also features the limestone rock walls and rushing rivers of Triglav National Park beyond.
5. Kayak and Wild Camp in Croatia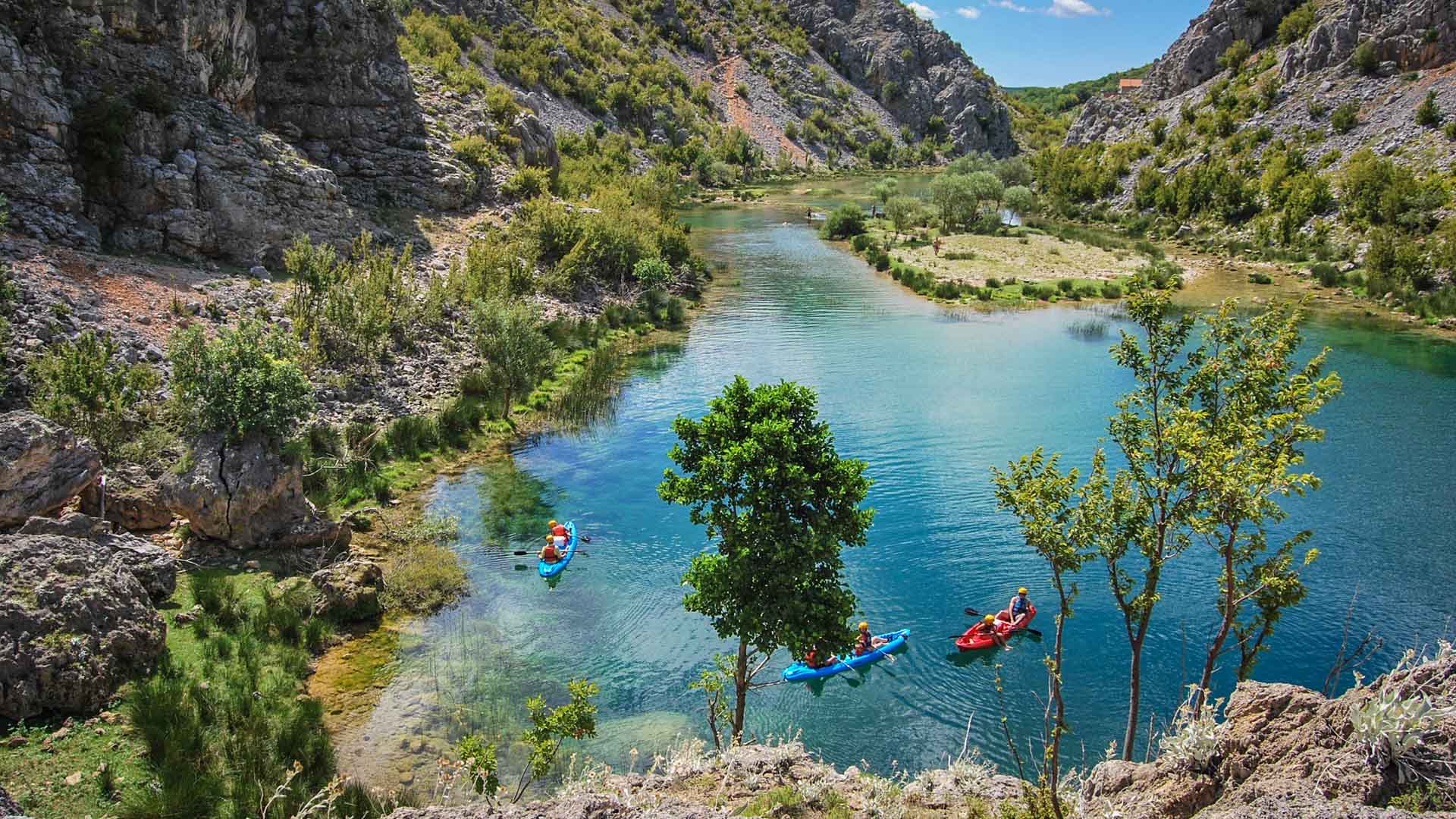 Cost: from £327pp
Days of annual leave required: 1
Best for: a tranquil stag do in the sun.
Kayak the turquoise waters and travel through the picture-perfect canyons of the spectacular Zrmanja River. Stop to play in waterfalls and freshwater pools and explore mysterious caves. Camp beside the water and spend the evening relaxing around the campfire. It certainly beats a sticky club dancefloor, a late night kebab and sharing a Premier Inn double bed.
6. Hike 'the Edge' in Kosovo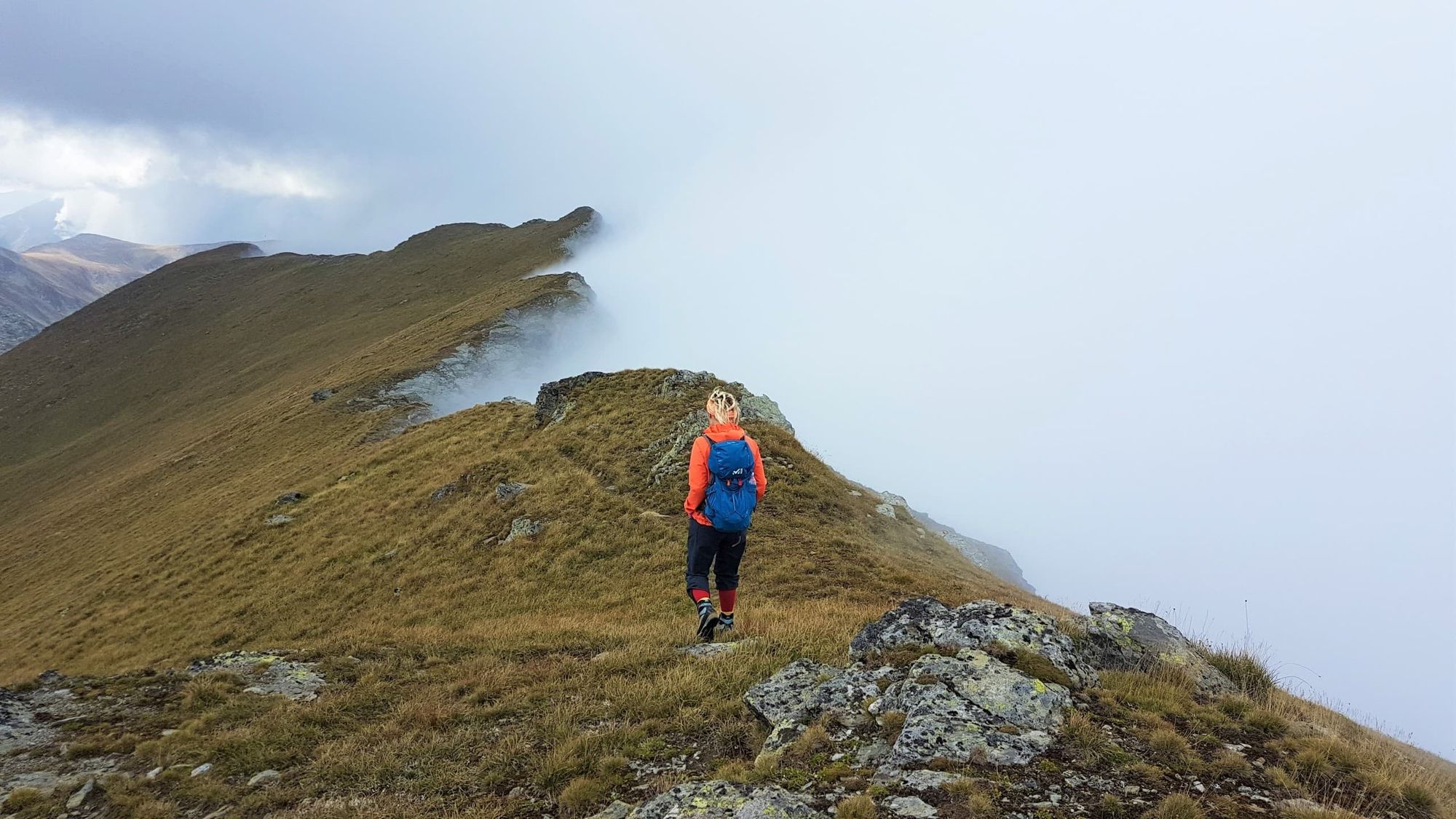 Cost: from £337pp
Days of annual leave required: 2
Best for: a truly off-the-beaten track stag do adventure.
This one would certainly take your stag off-guard. Trek into the Sharr Mountain National Park in captivating Kosovo - keeping your eyes open for lynx, wild boar and roe deer and bears as you go. The Edge itself is a ridgeline 2,500m high connecting two mighty mountain peaks.
7. Adventure Hiking in Slovakia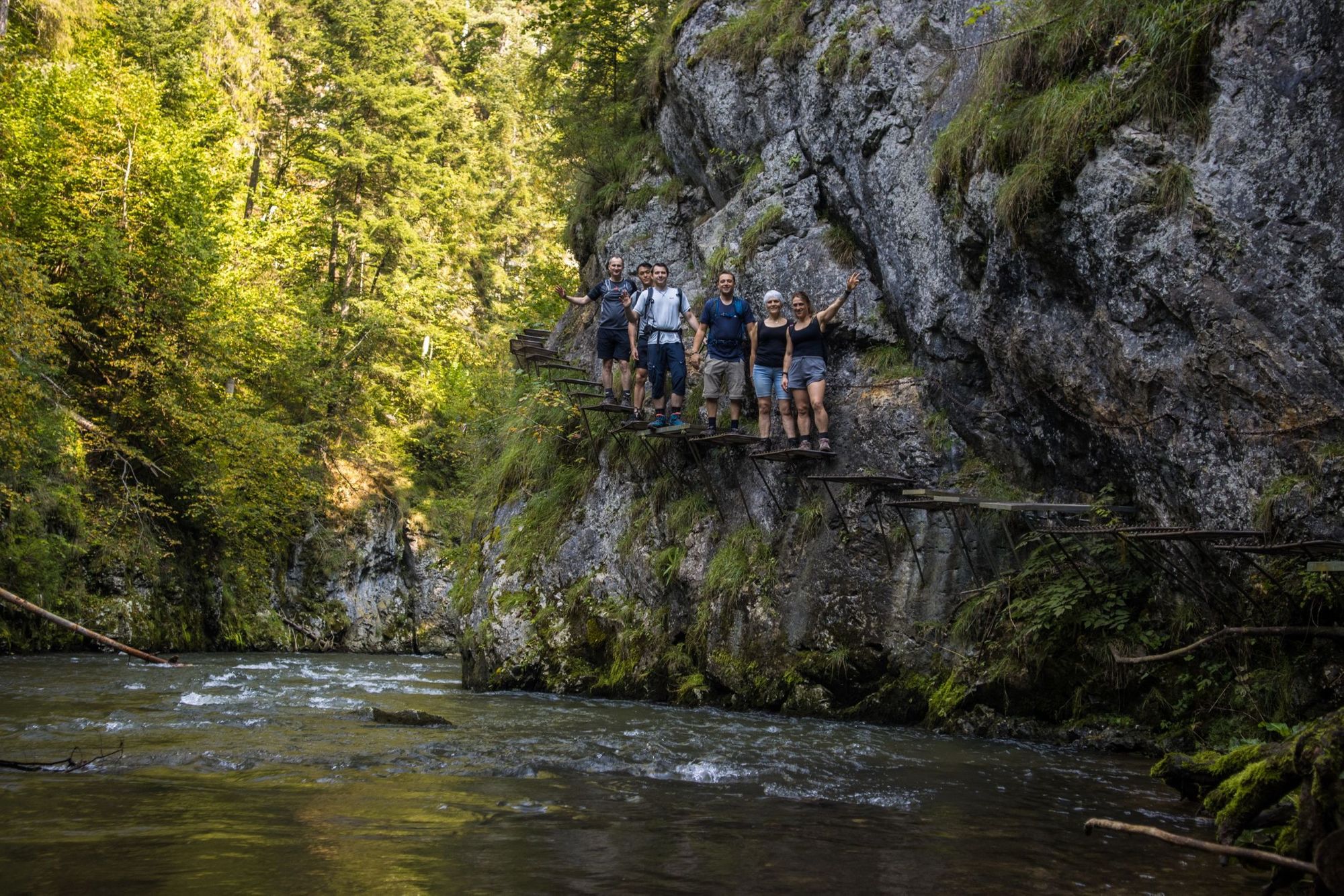 Cost: from £463pp
Days of annual leave required: 1.5
Best for: a beautiful gorge walk with truly unique features.
Have you ever been to a mountainous paradise and trekked through a gorge on an intricate network of ladders, bridges and trails? Didn't think so. But that's exactly what is waiting in the Slovak Paradise National Park - along with forests, meadows, plateaus, canyons, caves and waterfalls. This one starts and ends with a pick up at Kraków Airport in Poland too, so whether you're looking for stag do ideas in Kraków or Slovakia - it's an option to add to your list.
8. Bear Watching and Castle Hopping in Romania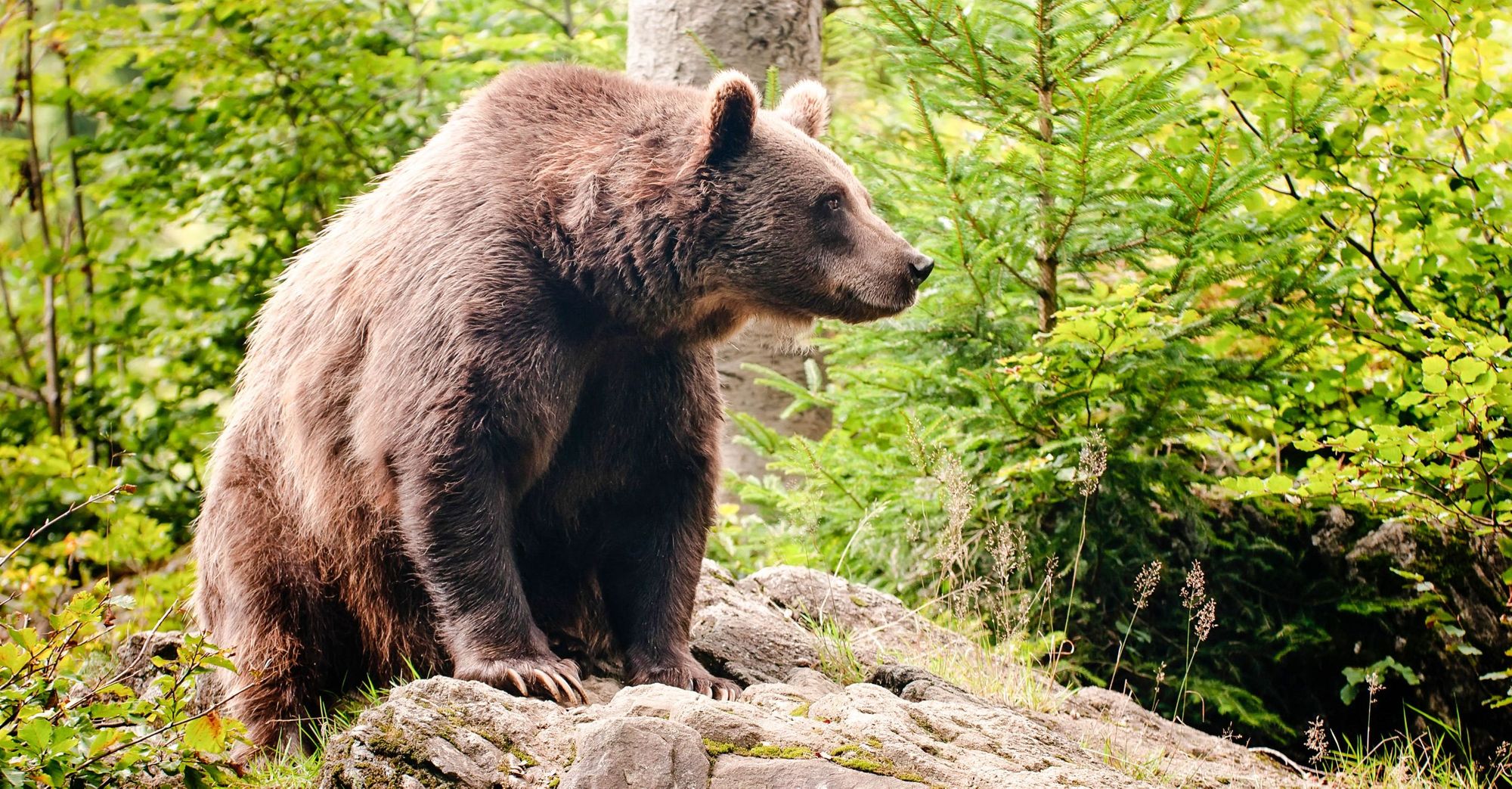 Cost: from £463pp
Days of annual leave required: 1
Best for: wildlife enthusiasts.
Hike to an isolated hide in the Carpathian Mountains – home to 60% of Europe's remaining Brown Bear population – and see these incredible creatures up close and in the wild. Spend a night in the bars and bohemian cafes of Romania's buzzing capital and explore two famous Transylvanian castles and bed down in characterful boutique hotels, nestled in the historic hearts of Bucharest and Brasov.
9. Adventure Skills Workshop in the Peak District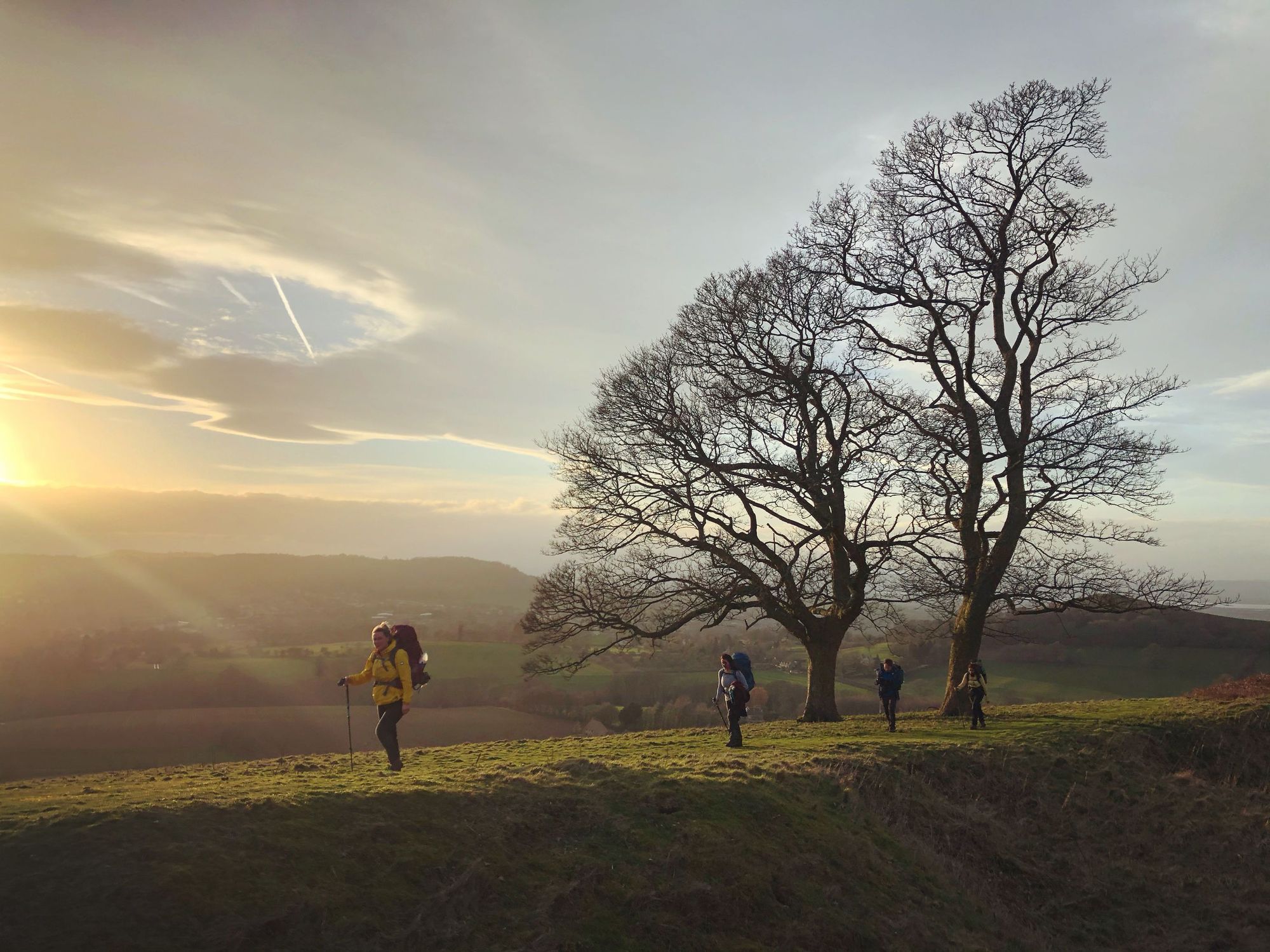 Cost: from £285pp
Days of annual leave required: 0
Best for: a stag do where you learn a new skill!
Reckon your stag needs to learn some life skills before getting married? On this workshop in the Peak District, you'll get to master the art of adventure with ex-Commando and expedition leader Ian Finch, learning how to navigate, read weather patterns and plan and prepare your equipment. You'll also take a walk across to Mam Tor, for panoramic views over to Kinder Scout.
10. The Snowdon Challenge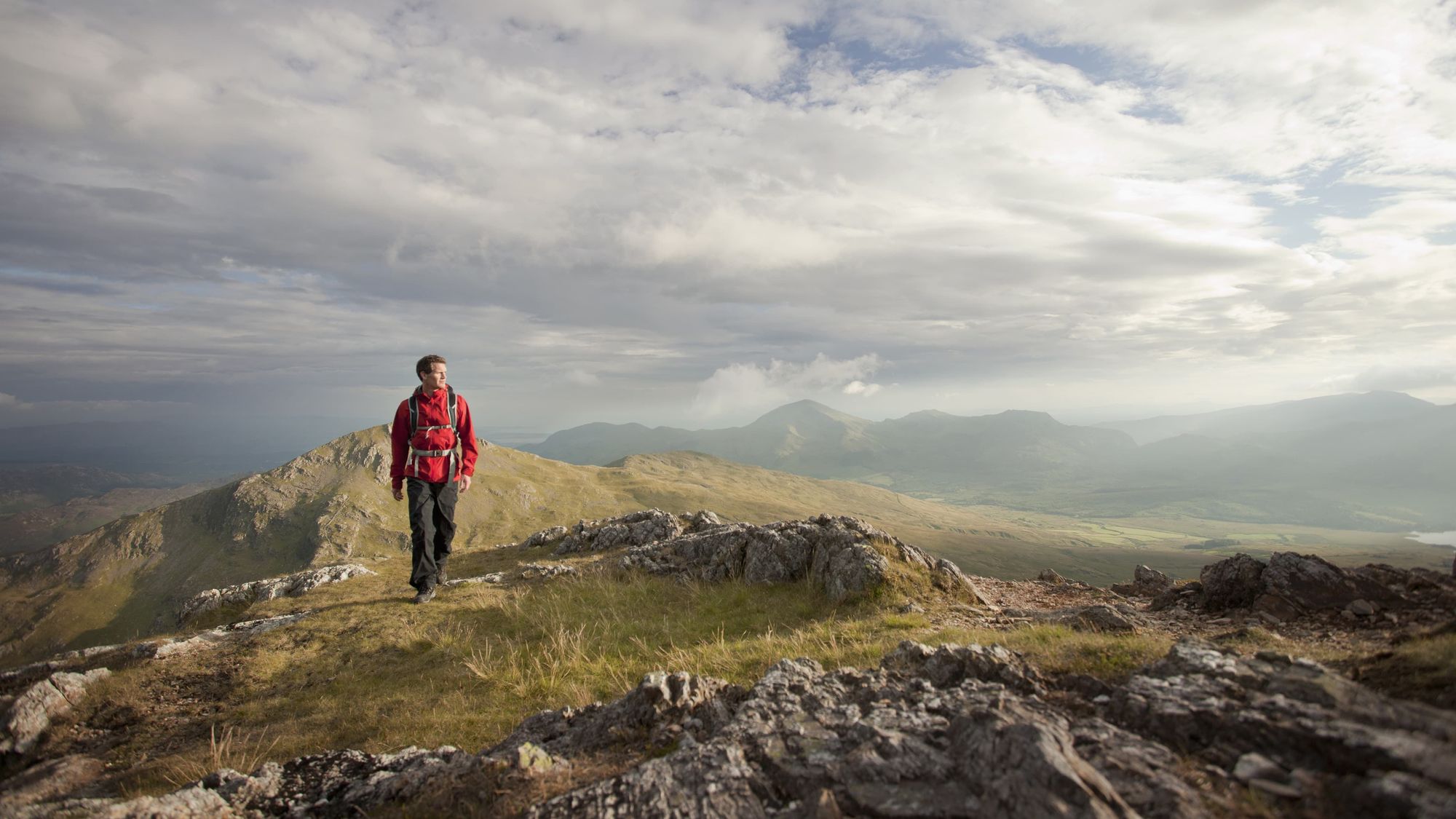 Cost: from £271pp
Days of annual leave required: 0
Best for: the ultimate 24-hour stag do in the UK.
Can't decide which activity to go with? How about combining a cycle, trek and paddle, on the ultimate Snowdon challenge? Bike across Snowdonia National Park, nail the 14km trek up Snowdon and kayak 4km round the stunning Llyn Padarn.
11. Climb Mount Maglić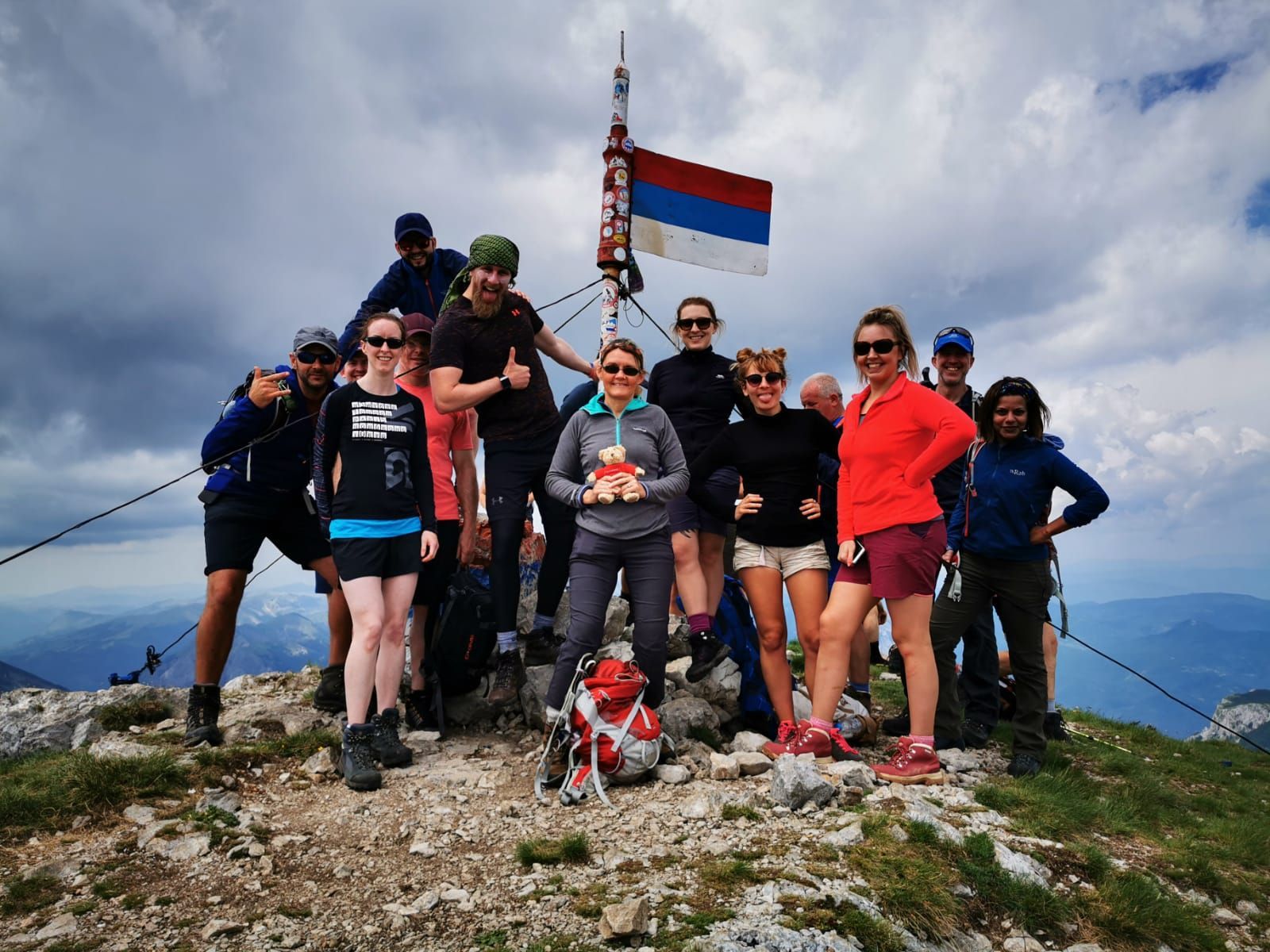 Cost: from £294pp
Days of annual leave required: 1
Best for: a mountainous stag do near Dubrovnik.
Uncover the true Bosnia as you climb the highest peak in the country - the 2,386 metre summit of Maglić Mountain. Explore the surrounding Sutjeska National Park; a full 43,000 acres of protected and dramatic wilderness and wander the Perućica, one of the last primeval forests left in Europe - estimated to be 20,000 years old and completely impenetrable in parts. The pick up here is from Dubrovik, so there's plenty of opportunity to add in a city break too.
12. Adventure Hiking in Montenegro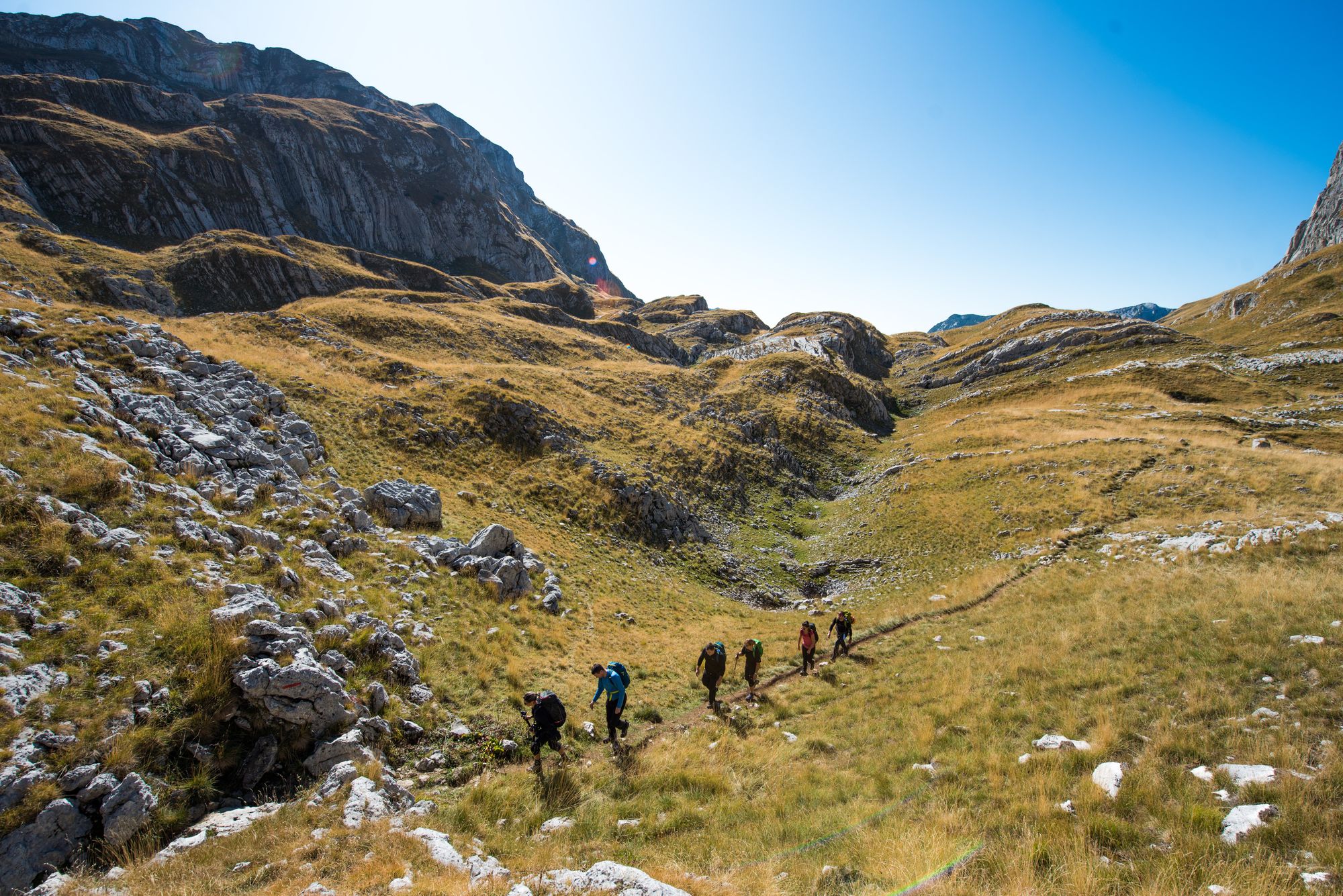 Cost: from £410pp
Days of annual leave required: 2
Best for: a wild getaway in a UNESCO heritage site.
Summit two spectacular peaks in Montenegro's Durmitor National Park and hike to the mysterious Black Lake (the largest of 18 glacial lakes on Mount Durmitor), all in a long weekend. Search for the 'eyes of the mountain' as you summit Crvena Greda (2117m) and trek through a UNESCO World Heritage area and to the top of Prutaš, possibly the best viewpoint in the country.
13. Learn to Surf in Morocco
Cost: from £280pp
Days of annual leave required: 1
Best for: a chilled weekend in the sun, learning a new skill.
Fancy learning a new skill on a chilled out stag by the ocean? Relax near the laid-back fishing village of Taghazout on Morocco's lovely west coast - a legendary spot for European surfers. Learn all the techniques needed to paddle, pop up, ride, turn and read the beach for impending waves, rips and currents. Surf in the morning, catch waves all afternoon and then watch the sun sink into the ocean.
14. Kayak and Wild Camp the Norwegian Fjords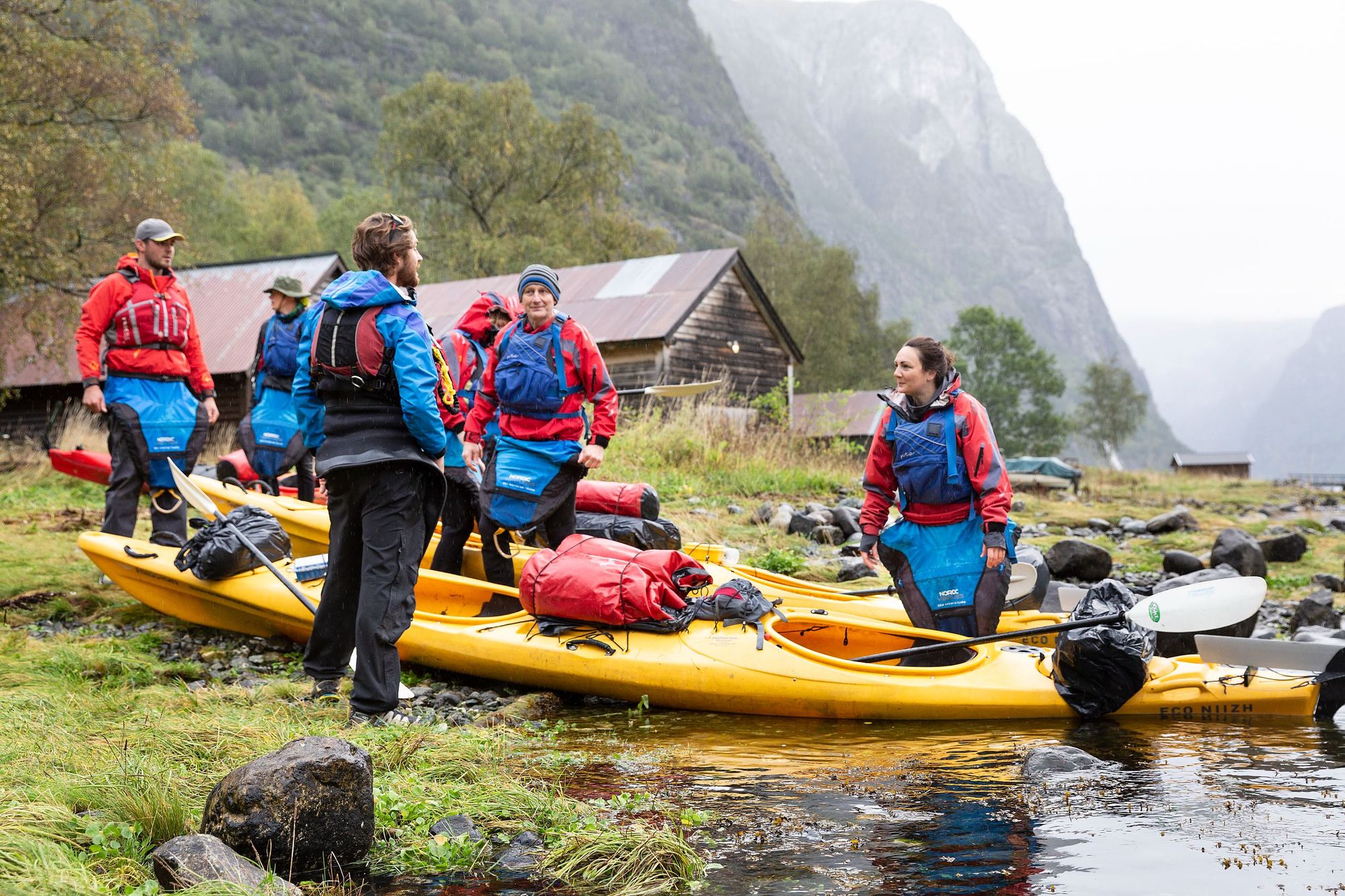 Cost: from £432pp
Days of annual leave required: 1
Best for: the most picturesque stag do imaginable.
The beauty of the Norwegian fjords proceeds them like few other spots in Europe  - but in reality, these remarkable, high rock walls and narrow inlets of water are more beautiful than you could ever imagine. The Nærøyfjord is perhaps the most beautiful of all the fjords in Norway, void of cruise ships, and left to only smaller boats, or those who can paddle. Kayak through the calm waters, framed by huge cliff faces, and camp on the shores, awakening to sunrise over the fjords.
15. Climb Mount Toubkal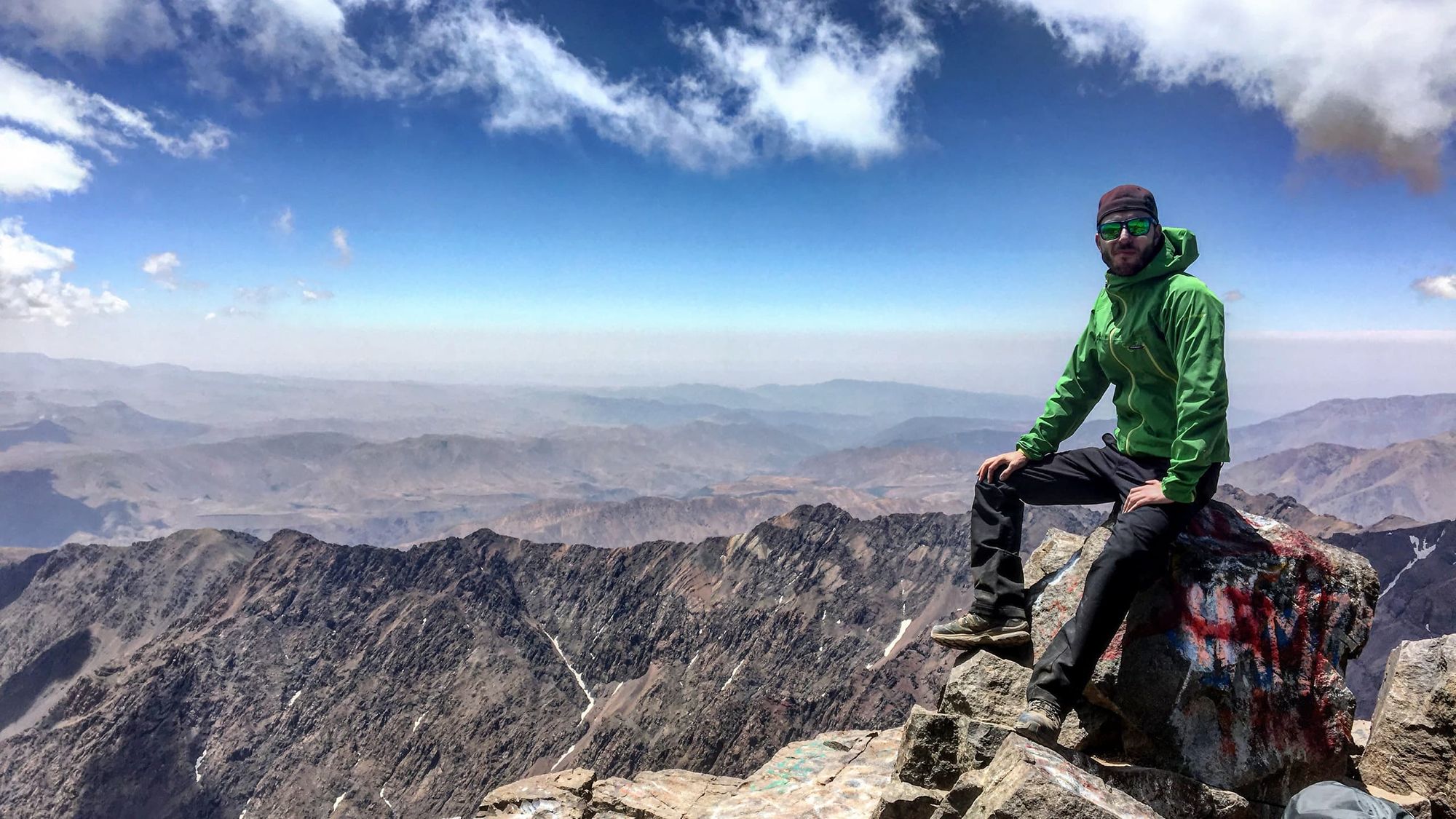 Cost: from £302pp
Days of annual leave required: 2
Best for: bagging a huge mountain summit on a stag do.
Our final stag do idea takes us back outside of Europe - to the mountains of Morocco. At 4,167m, Mount Toubkal is the highest mountain in North Africa. Trek and sweat your way through the Atlas Mountains and catch sunrise from the summit, earning views from the Marrakech Plain and the High Atlas peaks out to the Anti-Atlas and the Sahara. This trip starts and finishes back in Marrakech - so there's the opportunity to combine it with a city break, too.
Inspired? Check out our full range of adventure holidays now!