Travel the river less paddled - that's the saying isn't it?
Did you know that 71% of the Earth's surface is covered in water? Numbers like this get us all excited as they underline that the world is basically just one big playground for paddling about in. This, in turn, is what inspires us to cook you up a load of epic kayak adventures to enjoy.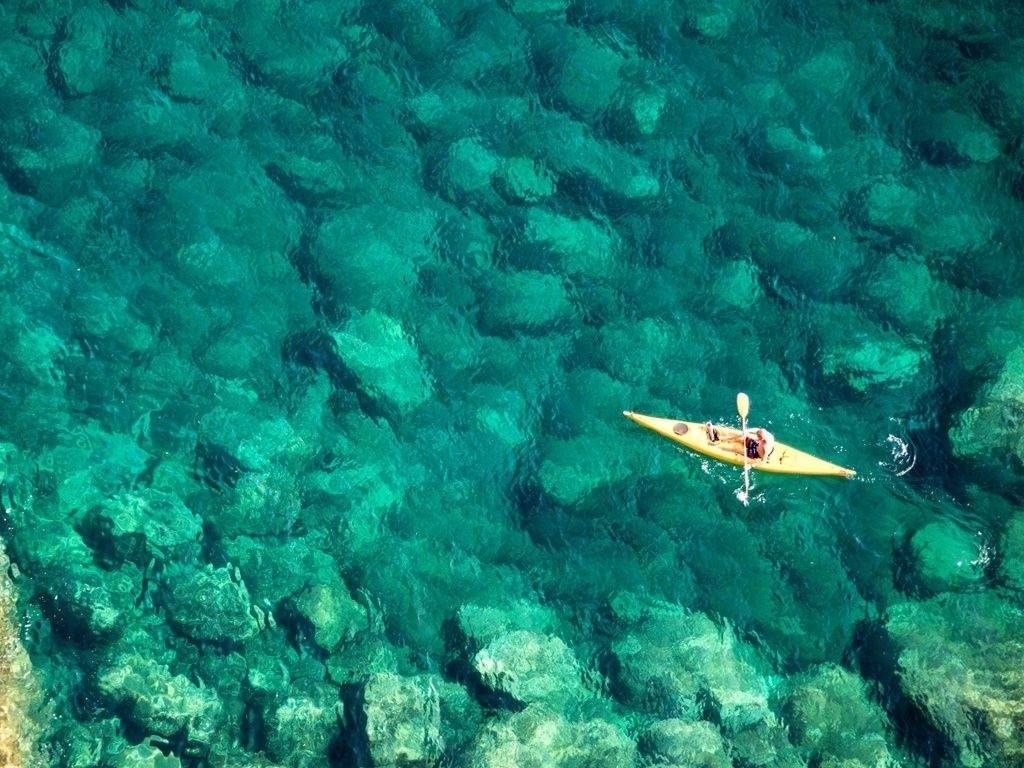 So where can you go?
When it comes to finding good waters to go kayaking in, we're like the Lionel Messi of dowsing rods (best in the world, mate). Fancy a kayak trip with wild camping elements? Get yourself on one of our highly popular trips exploring Norway's Geirangerfjord and Nærøyfjord. Always dreamed of a sea kayaking in the shadow of Italy's coastal cliffs? Sign up to our four-day journey in Sardinia. From Scotland to Southern Greece, Croatia to Corsica, we've got you covered for the wet stuff like a sliding roof at Wimbledon.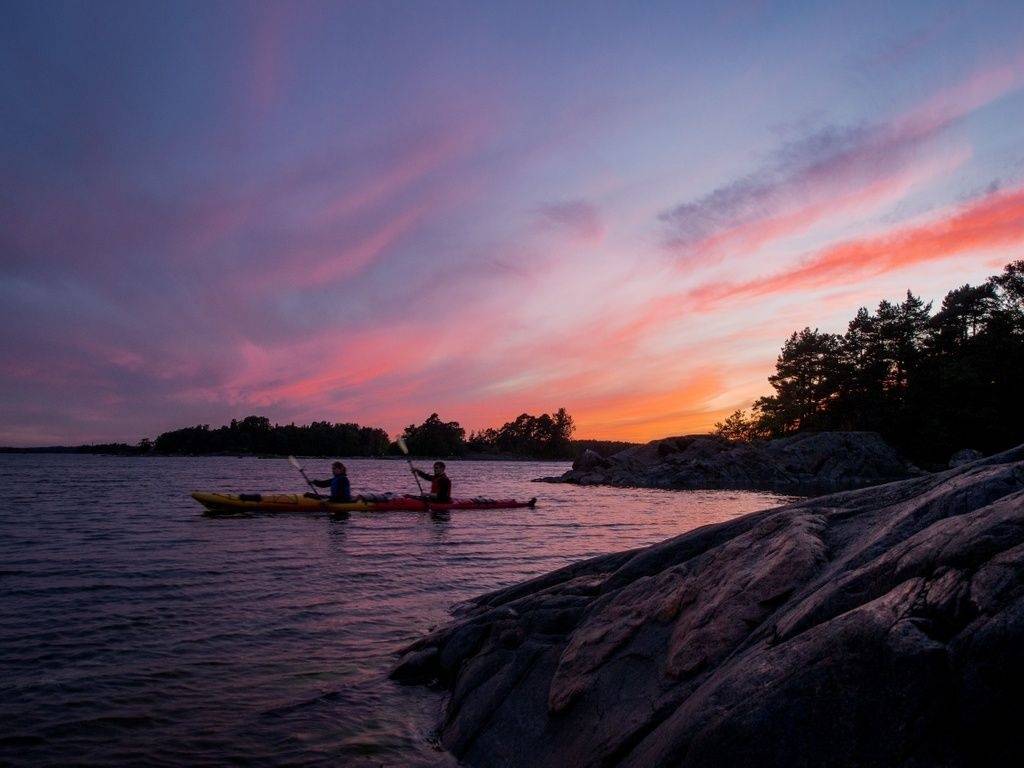 What else can you tell me?
Water. Obviously. Lots and lots of water. And kayaks, of course. Because a kayaking trip without a kayak is, well, it's just swimming isn't it? What else? We've touched upon the Fjords and the secluded coastlines already, but it would be remiss of us to not also give a shoutout for hidden coves, fishing, foraging, coast-to-coasts and packrafting. Massive shoutout to those guys. Did we mention the wild camping and campfire cooking? What about the fact that a lot of the remote places we go can only be accessed by kayak? What do our kayak trips include then? Answer. All the good stuff.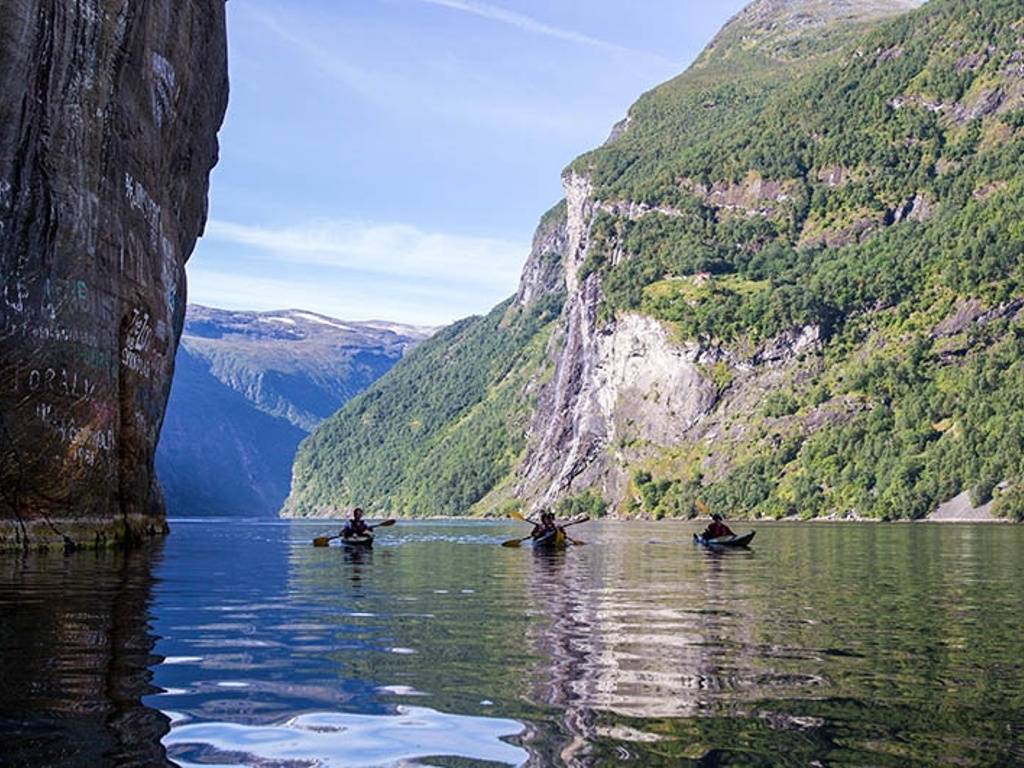 Why do it with us.
If you're sat at home, thinking to yourself "I wish I had a magic button that could transport me out of the nine-to-five rat race to somewhere far more inspiring" - well, you're in luck because, friends, we are that magic button. Making adventures happen, and guaranteeing happiness - it's what we do.
Other reasons we're so brilliant. Our business model funnels a whopping 80% of your spend into the local economy, thus boosting the places we visit and making a positive impact on them. We also go the extra mile by directly investing revenue into supporting critical conservation projects around the world. Not all heroes wear capes. I mean, we do… but only on a Wednesday… when we've got the place to ourselves.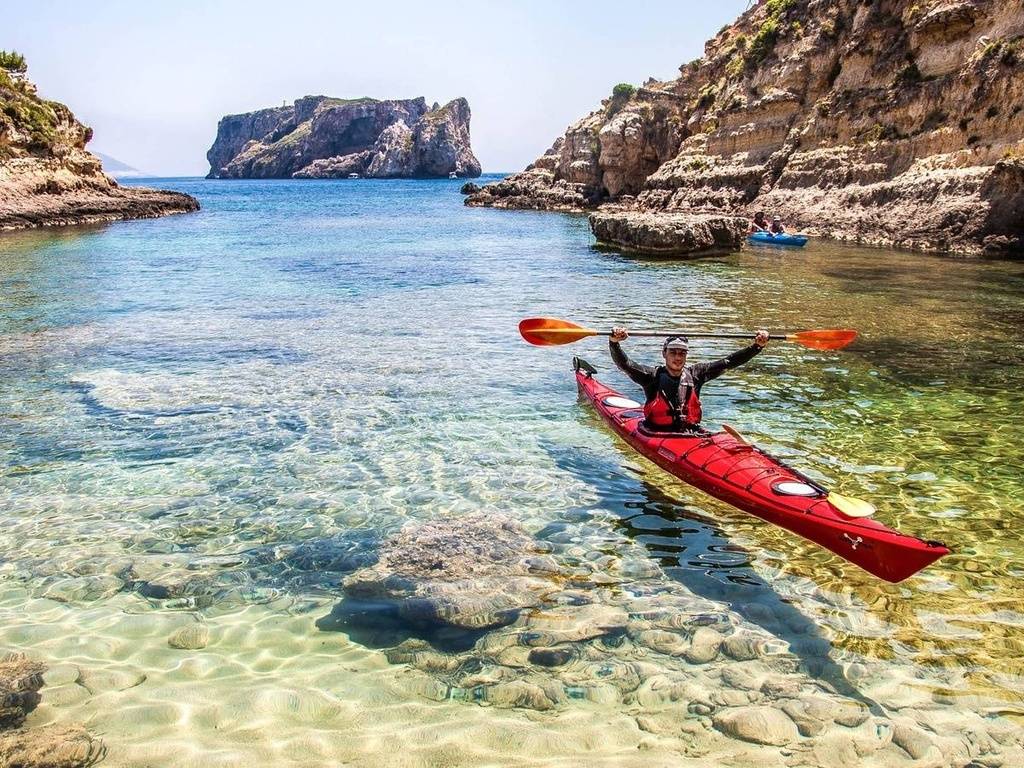 Kayaking. Canoeing. What's the difference?
What are you like, hey? You've come here with all of the questions, and none of the answers. I don't know. Anyway, let's break it down for you. First things first, kayaking and canoeing are different because of the number of blades on the paddle. Kayakers use a double-bladed paddle. Canoers, a single-bladed paddle. Kayakers are usually lower down with their legs stretched out in front, inside a cockpit with a spray deck cover. Canoers, on the other hand, usually, either sit on a raised seat or kneel.
Sea kayaking occurs on the open water you find at lakes, bays, and in the ocean/sea. Packrafting involves small, inflatable, boats, designed for use in all bodies of water. Now go forth from here, and impress your mates with all this newfound boat knowledge.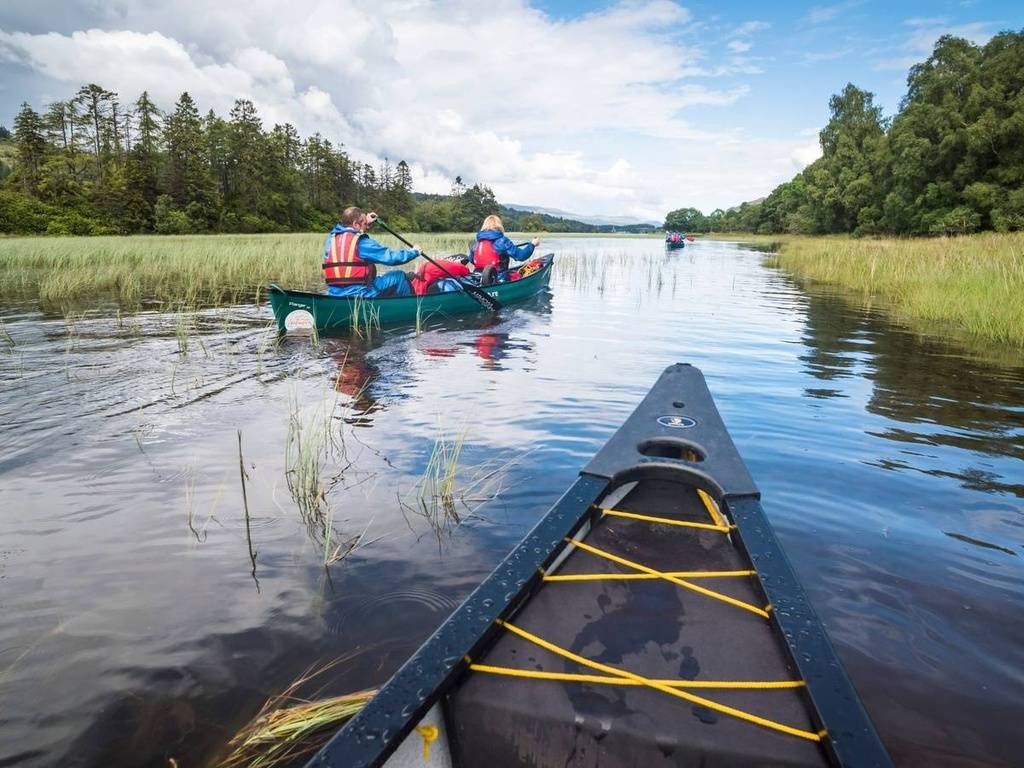 So how fit do you need to be?
If you're fit, able, and up for an adventure… you're in. If you're slightly less fit, slightly less able, and up for an adventure… you're in but should probably consider a few things before signing up. Kayaking works the whole body, not just the arms. Something to think about if you're some super hench dude who's always skipping leg day. Top tip. Be sure to stretch properly before undertaking any day in a kayak. Our trip durations vary in length from full-on five day expeditions to more casual one/two-dayers, so if you're a bit unsure about your stamina there's no shame in taking the easier option.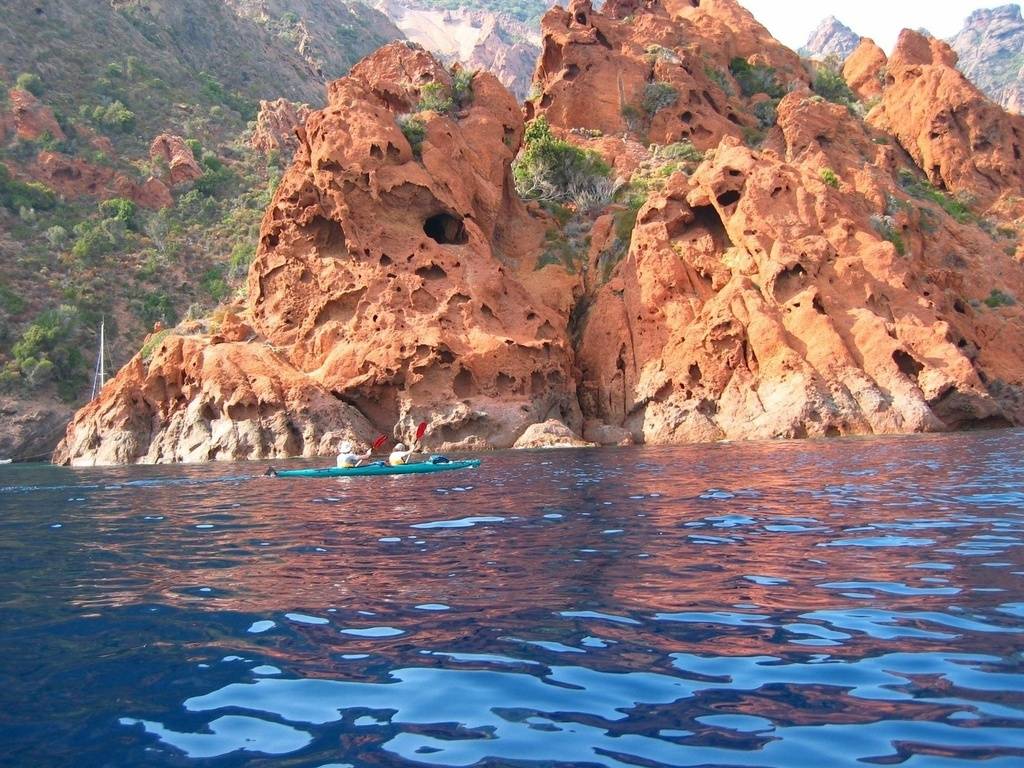 And what should you should pack?
No. You won't need to buy your own kayak and try to sneak it on the plane as hand luggage. Yes, you will need to take a waterproof jacket, a hat, a swimsuit, a towel, some sunscreen, and practical shoes that can get wet. Sunglasses? Sure, bring them along. £5,000-worth of professional filming equipment? Maybe not. Essentially though, there's no need to panic. We'll send you a handy little checklist after you've booked the trip.