Kyrgyzstan: country of 40 tribes, home of the Mountains of Heaven. Impossible to spell, but excellent for winning Hangman. Store it somewhere in your brain beside hybrid, phlegm and rhythm. You're welcome. But, although Hangman is popular amongst adventurers trapped indoors, gazing out the window and hoping for a break in the weather – it's not quite so popular as having a wild outdoor adventure. This is where Kyrgyzstan comes into its own.
Kyrgyzstan is a country in central Asia, bordered by Kazakhstan, Uzbekistan, Tajikistan and China. It has fallen under the empires of Mongolia, China and Russia at various times during its history, but the country has been independent since 1991. The word Kyrgyz means "We are forty", apparently referring to the 40 tribes of Kyrgyzstan that the warrior hero Manas united, sometime in the 9th Century. Think sort of like Alexander the Great uniting the tribes in Britain… although he didn't quite make it into the league of famous epic poetry. Unlike Manas, whose life and times inspired a poem 20 times the length of Homer's Odyssey called the 'Epic of Manas'.
Kyrgyzstan is one of those rare countries that really feels like you're out in the wilderness, experiencing culture that has changed little since ancient times. If that sounds exciting, then read on…
1. Kyrgyzstan Mountain Ranges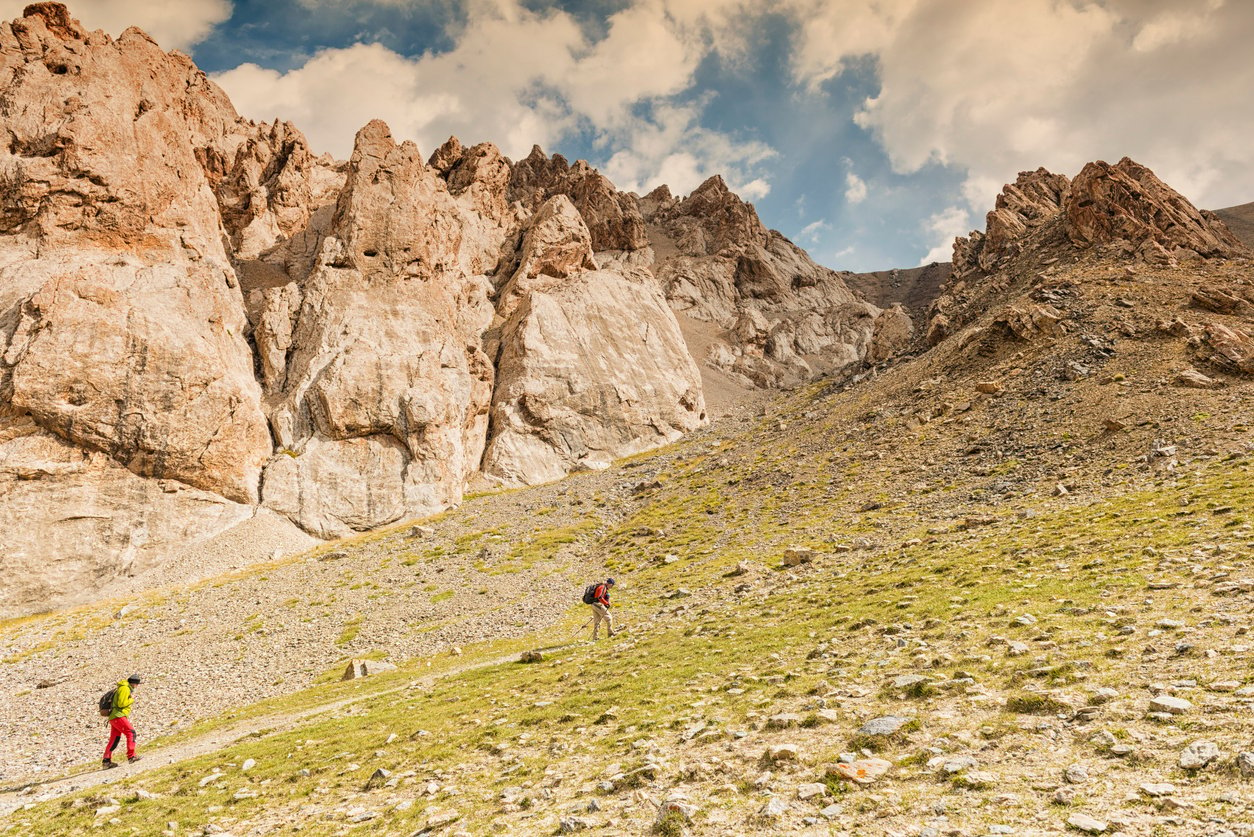 If you've heard of Kyrgyzstan, chances are it's because of the Kyrgyz mountains. From 132m at its lowest point, all the way up to 7439m at the top of Jengish Chokusu – the country's highest point, on the border with China – almost all of Kyrgyzstan is above 1500m. There are mountain ranges in Kyrgyzstan aplenty.
The mountain ranges of the Tien Shan (translation: "Mountains of Heaven") and the Pamirs are where it's at in the mountaineering world right now. It is no surprise that Kyrgyzstan mountaineering scene is growing fast. There are 158 mountain ranges in this country. Yes ranges – not individual mountains. That's enough to get any lover of large pointy rocks excited. Never mind that, there are many unclimbed, unnamed mountains up for grabs. Nothing piques a mountaineer's interest like the idea of being the first person to ever stand on a peak. Plus getting to name anything is pretty cool, never mind a mountain.
2. Nomadic Culture in the Country of 40 Tribes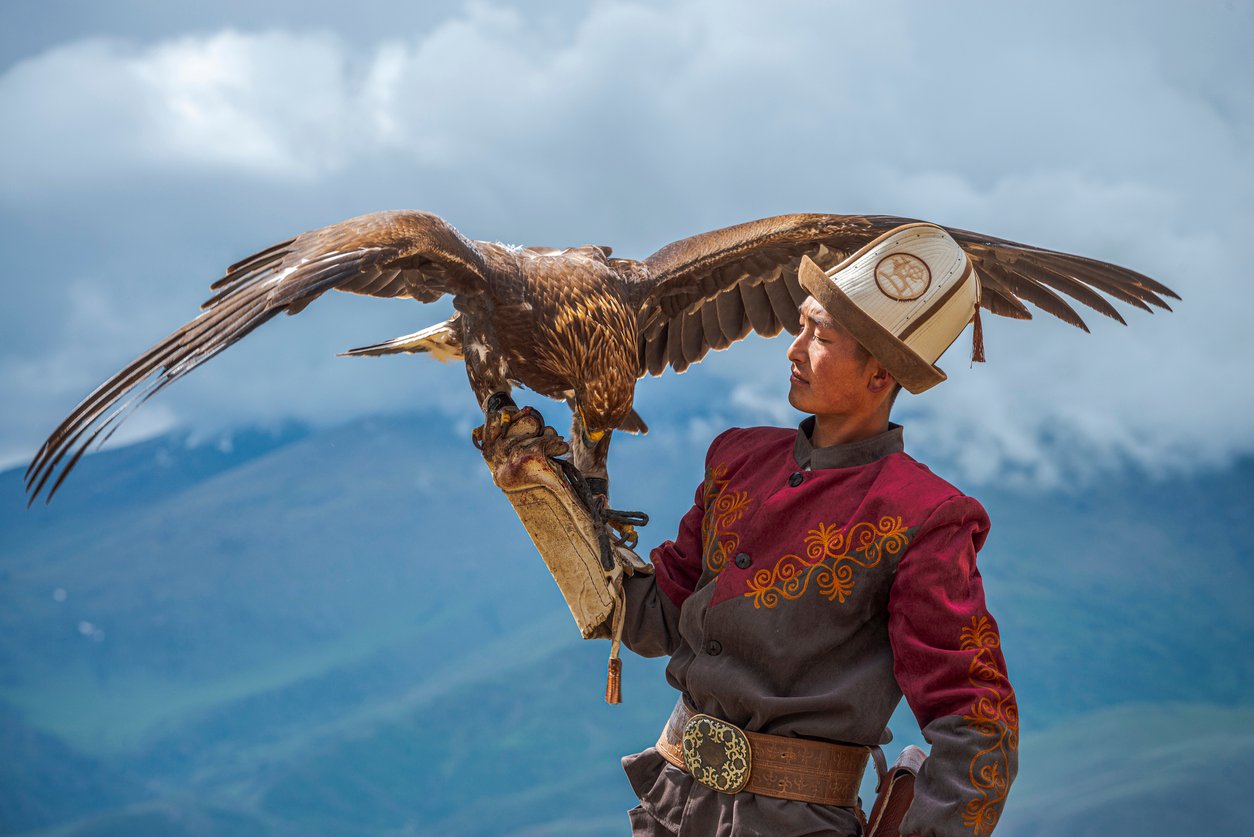 Nomading has become something of a trend in the Western world. Whether that's working remotely as a digital nomad, whilst travelling on a shoestring, or selling your house and moving into a van. But Kyrgyzstan reminds us that, actually, nomading is a tradition as old as time.
A large proportion of Kyrgyz people move continuously through the mountains and valleys with their cattle, in a way very similar to their ancestors of ages past. Sure there's a capital Bishkek with a population of just over a million. But more than half of Kyrgyzstan's some six million citizens live in the countryside. Hundreds of nomad camps, everywhere from roadsides to deep in the mountains, appear all through the summer (June to September). The distinctive white yurts are never too far away.
There are also some really weird and quirky customs in Kyrgyzstan. Okay, so we know that many of our own customs would seem just as bizarre to an outsider, like the ritual of tea-making or placing a rogue orange in a Christmas stocking. But here are a few bits of culture we've picked out. For example, in Kyrgyzstan, they play a type of polo with a dead goat. Yes, really. It's a sport called Kok Boru, meaning Grey Wolf, and legend has it the game was inspired by watching wolves play. Or maybe as a way to prepare horsemen for war.
Kyrgyzstan is also one of the only places left where the ancient art of Eagle Hunting is still practiced. It is a tradition passed from father to son and takes many years of training before the hunter-eagle team are ready. The prospective eagle hunter must first catch a wild eagle, then train the eagle and teach it to hunt. The eagles and hunters then provide food and fur to help the people survive harsh winter conditions.
3. Did we Mention the Landscape?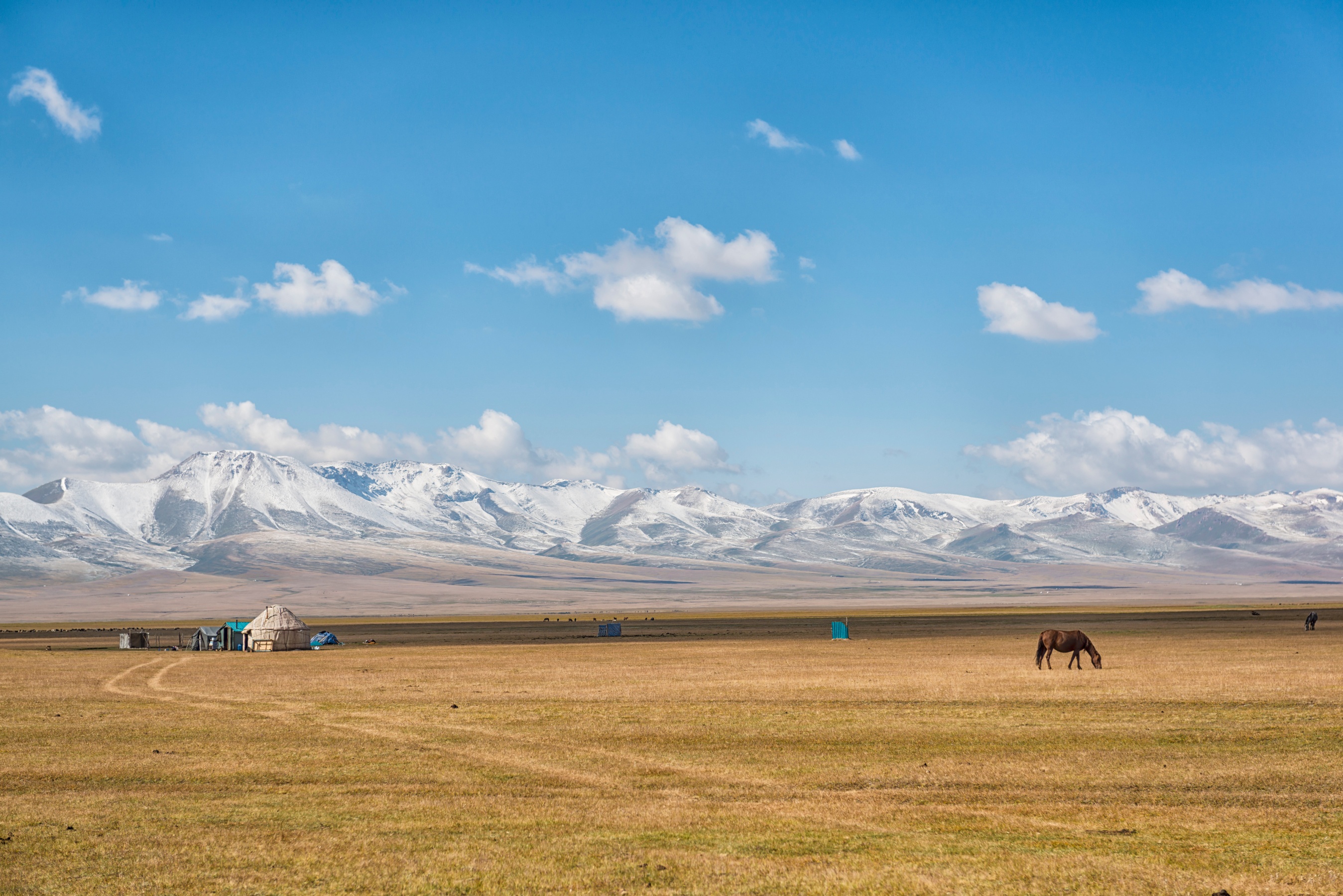 Yes, okay, so we did mention the mountains once already. There are some pretty epic mountains in Kyrgyzstan by anyone's standards. But this country doesn't just have mountains. It has alpine lakes and wide open plains. Horses are still a very common mode of transport for the nomadic people. In Kyrgyzstan, you can ride out across the open plains with a backdrop of snowy mountains, hair and coats streaming behind you. You'll gallop across the land of the horse lords to meet the armies of Mordor in battle. Ah. Got a bit carried away there.
If you find yourself daydreaming of charging across the wild countries of Middle Earth, be it on horseback or on foot, then Kyrgyzstan has everything you need to imagine you're living the Lord of the Rings. Except, of course, armies of Uruk-hai, winged Nazgûl and stupid fat hobbits. Yes we know it was filmed in New Zealand, but the world of Tolkien's words could easily have translated to Kyrgyzstan. And Kyrgyzstan trekking would certainly give you the same feeling of exploration.
To top off that feel of passing through the remnants of a lost and ancient civilisation, the silk road used to pass through Kyrgyzstan. There are reminders of it everywhere in long abandoned buildings, towers from cities now sunk to dust. There are mountain passes, canyons, wide lakes and sweeping valleys. The only thing it doesn't have is the sea.
4. Adventure Playground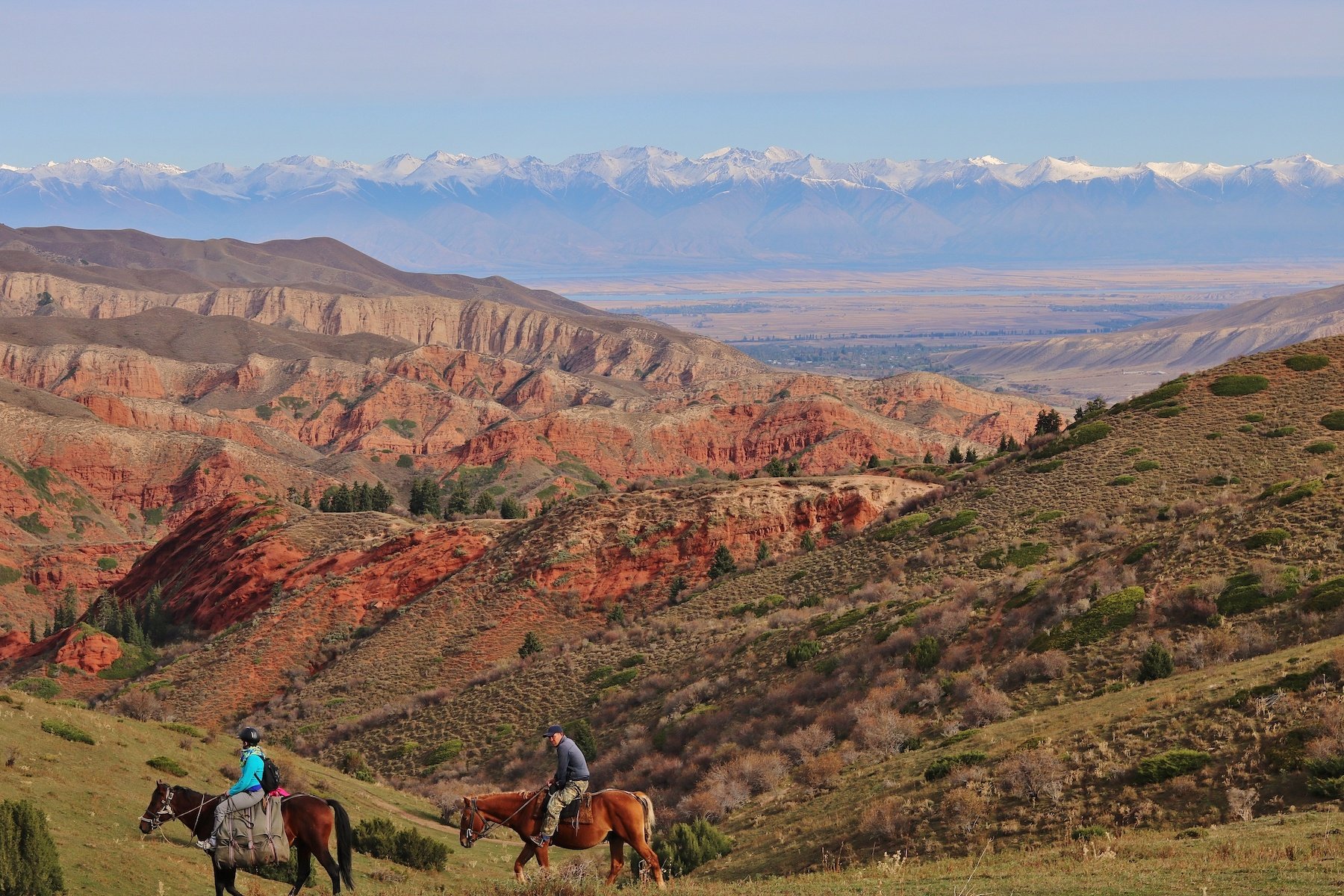 Everyone is looking for the next big adventure playground. Of course, any adventurous activity comes with its own risks, we all know that. But finding a country that is safe enough and welcoming enough to facilitate adventure is a big win. That is without being so wrapped up in cotton wool that it's not exciting any more. We think Kyrgyzstan fits that bill.
The nomadic lifestyle of the Kyrgyz people comes hand in hand with a friendliness and hospitality. Acts of generosity are common and you'll more likely than not be invited in for a cup of warm horse milk or black tea, or even invited to stay in a yurt. Hospitality is a very important part of the nomadic traditions.
The country is very peaceful and was only opened up to tourism a few years ago, making it very much off the beaten track. It's still got that rough and unknown edge for visitors. Even better, visitors from most countries can come for up to 60 days without having to get a visa. There is barely a tourism industry in Kyrgyzstan right now. But it's starting to come under the radar for mountaineers, hikers, bikers and horse trekkers, with challenges like the Silk Road Mountain Race springing up.
Psyched for Kyrgyzstan? You should be! Check out or Kyrgyzstan Trekking adventure in the Tien Shan Mountains.